Never miss a story
Sign up for our free daily morning email...
...and afternoon text update
Get connected with our daily update
(Emma Freer/Austonia)
The three Austin residents arrested in connection with looting, burglary and property damage at the Capital Plaza Target off I-35 near Hwy. 290 are members of the anti-gentrification group Defend Our Hoodz, according to Austin Police Department investigators.
---
The press release sent by the Travis County District Attorney's office after the arrests on Friday identified the trio as "known members" of a local antifa, or anti-fascist, group.
A spokesperson for the DA's office confirmed the APD investigator's conclusions in an email to Austonia.
"The looting at Target was promoted via the Mike Ramos Brigade Facebook page on a live video feed," per APD. "There is crossover between [Defend Our Hoodz] and Mike Ramos Brigade but the 3 arrests are in DOH."
Outraging video of Brad Ayala, the 16 year old targeted and shot in the head by @Austin_Police with a rubber bullet… https://t.co/sGaMq1SGu0

— Defend Our Hoodz - Austin (@Defend Our Hoodz - Austin)1591110941.0
Both Defend Our Hoodz and the Mike Ramos Brigade frequently describe police officers as "pigs" on social media; their activities are covered by the WordPress sites Incendiary News Service and Tribune of the People, respectively, which share at least one writer.
We interrupted APD's publicity stunt taking a knee and 8 minutes of silence today. These pigs don't deserve any sil… https://t.co/f1BX6UVVfu

— Mike Ramos Brigade (@Mike Ramos Brigade)1591475877.0
Brenda Ramos, whose son Mike was shot and killed by an APD officer on April 24, said the brigade is not associated with her family at a protest organized by the Austin Justice Coalition yesterday.
APD estimates around 20 to 30 people participated in the looting, which took place on May 31 following a protest in downtown Austin. The damage and stolen merchandise is valued at more than $20,000.
As part of an ongoing investigation by APD, the DA's office and the FBI, APD arrested three suspects on June 5.
Lisa Hogan, 27, was arrested on charges of riot and burglary, both of which are state jail felonies. She is suspected of live streaming the looting on Facebook and encouraging others to join in. Her bonds are set at $25,000 each.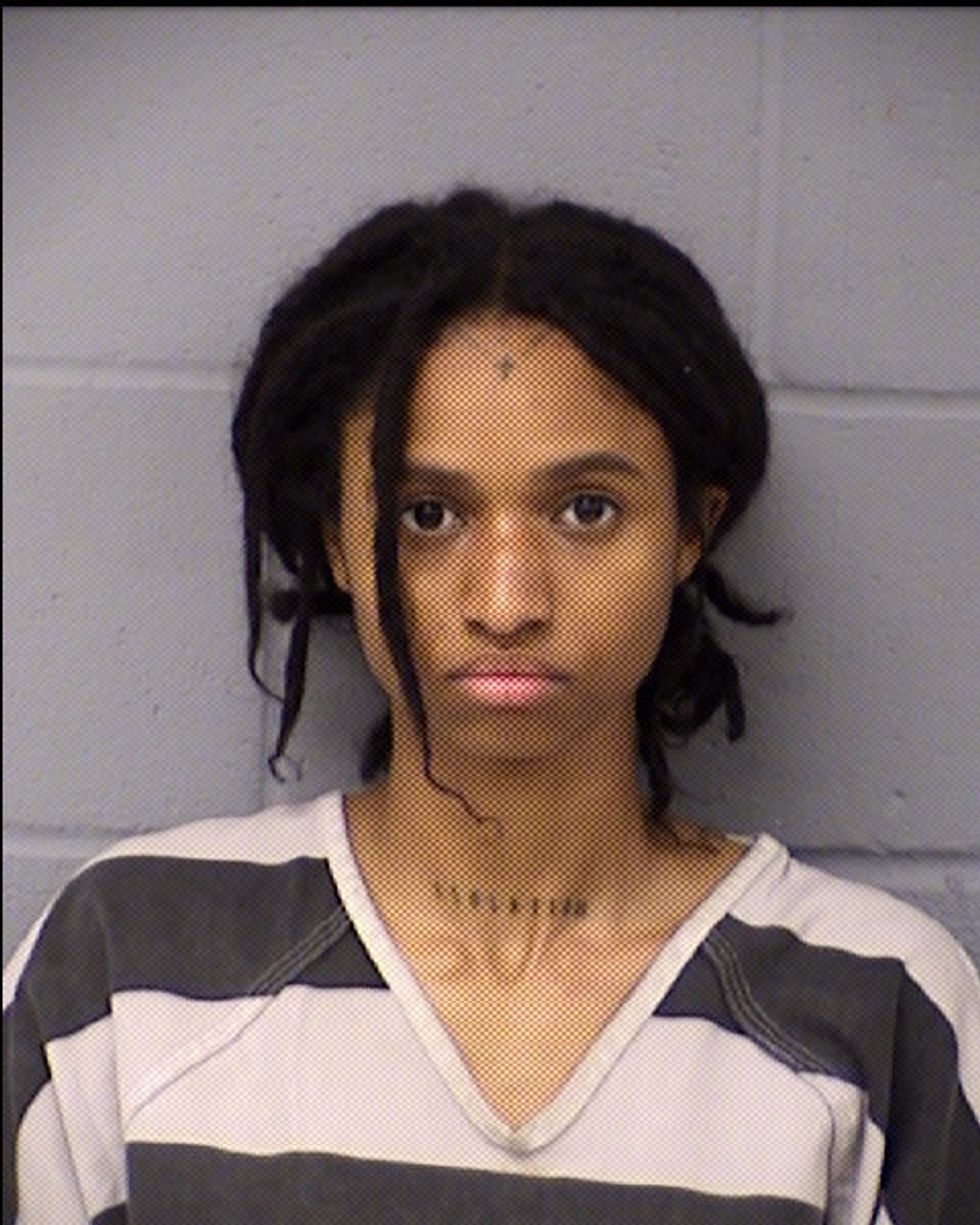 (Austin Police Department)
Samuel Miller, 22, was arrested on charges of criminal mischief and burglary, both of which are state jail felonies. He is also accused of destroying surveillance cameras outside the store. His bonds are set at $25,000 each.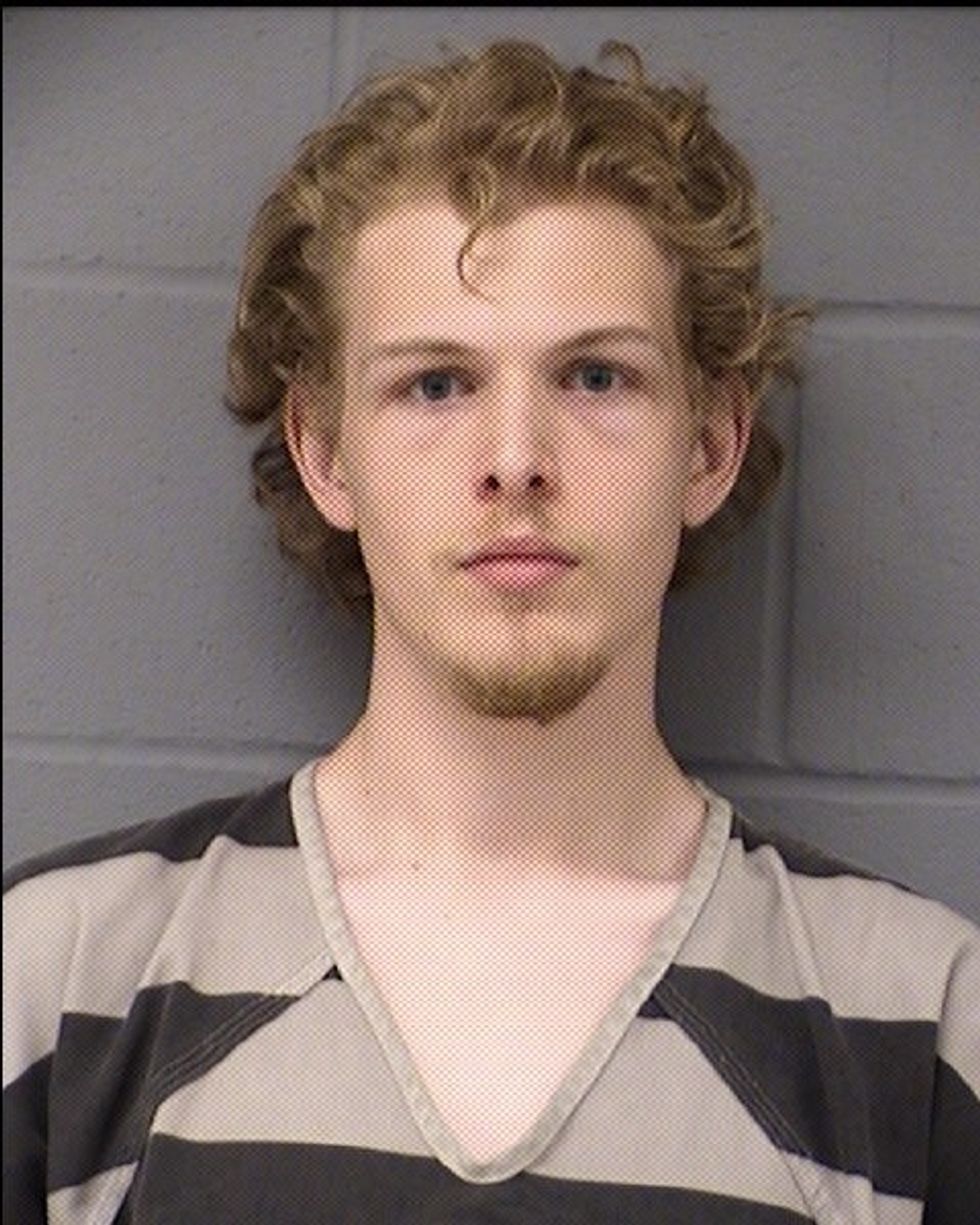 (Austin Police Department)
Skye Elder, 23, was arrested for burglary, and bond is set at $25,000.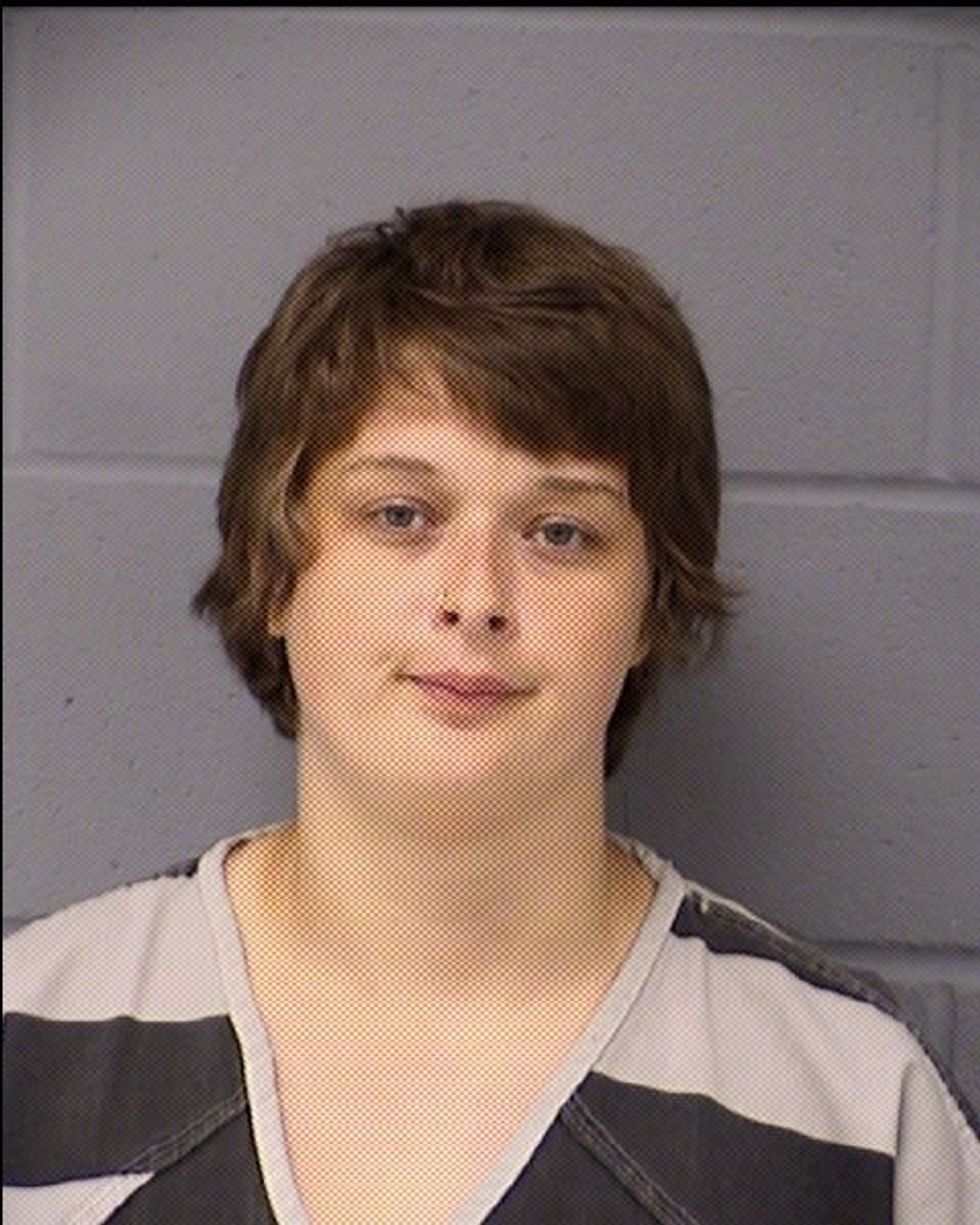 (Austin Police Department)
The Mike Ramos Brigade has hosted at least two protests outside of APD headquarters in the wake of George Floyd's death. After one on May 30 ended with police violence and vandalism, the Austin Justice Coalition announced it would cancel a march it had planned for May 31.

"The safety of black lives is always our main concern and we cannot in our right mind send people out in the current climate," the local criminal justice reform organization posted to Instagram hours before the event was scheduled to begin.
Anti-semitic graffiti has been reported at 2501 Leon St.
The University of Texas Police Department released an incident report that the hate crime took place at 10 p.m. Jan. 10. UTPD has not revealed any suspects involved, and is asking for tips on the incident.
This comes just over one week after Americans bearing white supremacist symbolism stormed the U.S. Capitol. The FBI released a bulletin on Monday informing the public of nationwide protests which are expected to take place from Jan. 16 through President-elect Joe Biden's inauguration on Jan. 20.
Austin has seen high cedar pollen counts for much of the new year thus far—and today is no exception.
<p>The pollen count is currently at 20,268 grains per cubic meter of air, <a href="https://twitter.com/KristenCurrieTV/status/1350072990990524420/photo/1" target="_blank">as reported by KXAN</a>. While it may not be a record, the high concentration of pollen is still expected to stir up allergies for those who suffer from them. The pollen count isn't expected to decrease until possible rain on Tuesday.</p><p>In light of yet another high-pollen day, Twitter users have been using reaction memes to vocalize their discontent.</p><div class="rm-shortcode" data-rm-shortcode-id="6918e038a46468dd543e4f49a7a117f8" id="7034c"><blockquote class="twitter-tweet twitter-custom-tweet" data-partner="rebelmouse" data-twitter-tweet-id="1350086367154499585"><div style="margin:1em 0">@marielruizwx @KVUE https://t.co/GEMZYpa2Q5</div> — StayTheHellAtHomeMom (STHAHM) (@StayTheHellAtHomeMom (STHAHM))<a href="https://twitter.com/sugarmagnolia07/statuses/1350086367154499585">1610720647.0</a></blockquote></div><p><br/></p><div class="rm-shortcode" data-rm-shortcode-id="0f5910345afdebb96fc581d101f5f1f6" id="94de1"><blockquote class="twitter-tweet twitter-custom-tweet" data-partner="rebelmouse" data-twitter-tweet-id="1350113413591134208"><div style="margin:1em 0">@ChikageWeather https://t.co/dJA9UcJuFE</div> — Tracey OG (@Tracey OG)<a href="https://twitter.com/thepinkminkog/statuses/1350113413591134208">1610727096.0</a></blockquote></div><p><br/></p><div class="rm-shortcode" data-rm-shortcode-id="8acfd13b1a6ff1ed7b33485f69299cd3" id="487dc"><blockquote class="twitter-tweet twitter-custom-tweet" data-partner="rebelmouse" data-twitter-tweet-id="1350095996747980801"><div style="margin:1em 0">@marielruizwx @KVUE Oh, that explains it.. https://t.co/8FBStECWCA</div> — scartocci (@scartocci)<a href="https://twitter.com/brianscartocci/statuses/1350095996747980801">1610722943.0</a></blockquote></div><p>Others however, are just thankful they don't have COVID-19.</p><div class="rm-shortcode" data-rm-shortcode-id="1e28bd841070134e871843dc2ccea6a5" id="596d2"><blockquote class="twitter-tweet twitter-custom-tweet" data-partner="rebelmouse" data-twitter-tweet-id="1350105893225062401"><div style="margin:1em 0">@ChikageWeather Again thank God. Thought I got rona. Whew</div> — 👁Puglife👁 (@👁Puglife👁)<a href="https://twitter.com/TheDelleney/statuses/1350105893225062401">1610725303.0</a></blockquote></div><p>If you or someone you know suffers from allergies, it is recommended to remain indoors as much as possible, use a neti pot, take over-the-counter allergy pills and purchase a HEPA filter for home, if you have access.</p>