Get connected with our daily update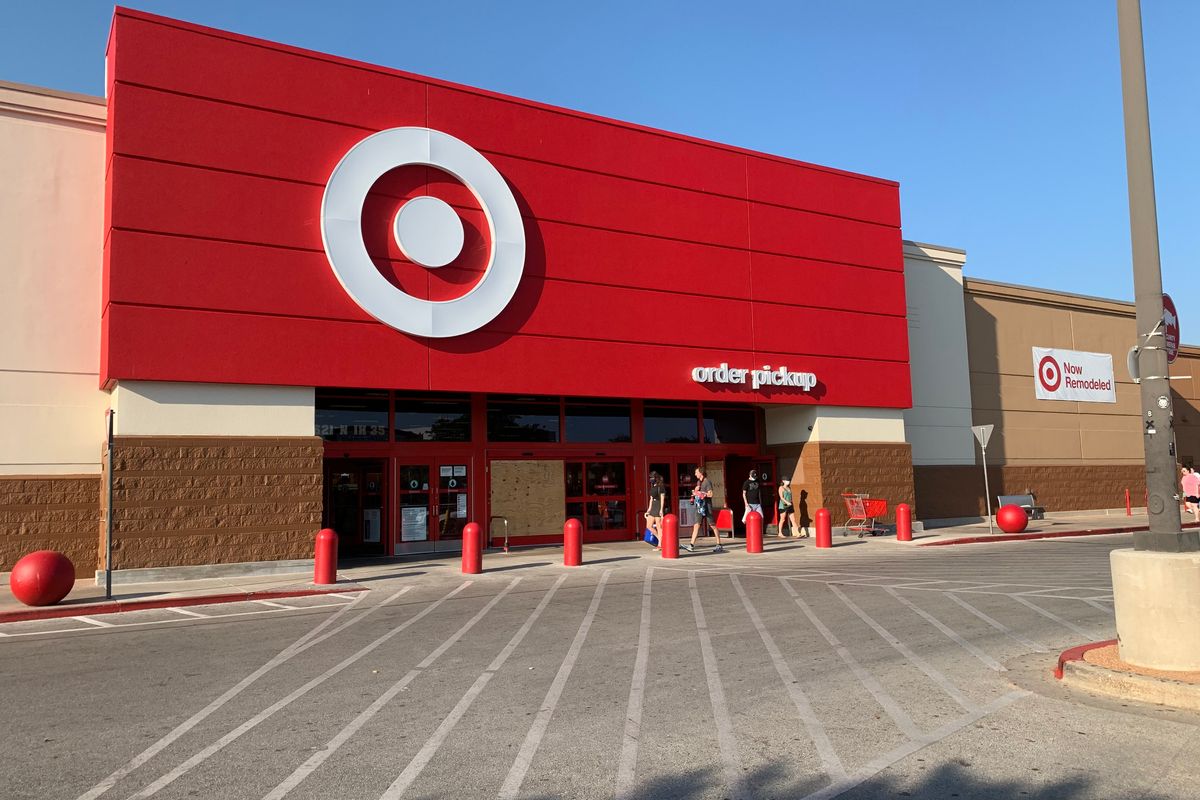 (Emma Freer/Austonia)
The three Austin residents arrested in connection with looting, burglary and property damage at the Capital Plaza Target off I-35 near Hwy. 290 are members of the anti-gentrification group Defend Our Hoodz, according to Austin Police Department investigators.
---
The press release sent by the Travis County District Attorney's office after the arrests on Friday identified the trio as "known members" of a local antifa, or anti-fascist, group.
A spokesperson for the DA's office confirmed the APD investigator's conclusions in an email to Austonia.
"The looting at Target was promoted via the Mike Ramos Brigade Facebook page on a live video feed," per APD. "There is crossover between [Defend Our Hoodz] and Mike Ramos Brigade but the 3 arrests are in DOH."
Outraging video of Brad Ayala, the 16 year old targeted and shot in the head by @Austin_Police with a rubber bullet… https://t.co/sGaMq1SGu0

— Defend Our Hoodz - Austin (@Defend Our Hoodz - Austin) 1591110941.0
Both Defend Our Hoodz and the Mike Ramos Brigade frequently describe police officers as "pigs" on social media; their activities are covered by the WordPress sites Incendiary News Service and Tribune of the People, respectively, which share at least one writer.
We interrupted APD's publicity stunt taking a knee and 8 minutes of silence today. These pigs don't deserve any sil… https://t.co/f1BX6UVVfu

— Mike Ramos Brigade (@Mike Ramos Brigade) 1591475877.0
Brenda Ramos, whose son Mike was shot and killed by an APD officer on April 24, said the brigade is not associated with her family at a protest organized by the Austin Justice Coalition yesterday.
APD estimates around 20 to 30 people participated in the looting, which took place on May 31 following a protest in downtown Austin. The damage and stolen merchandise is valued at more than $20,000.
As part of an ongoing investigation by APD, the DA's office and the FBI, APD arrested three suspects on June 5.
Lisa Hogan, 27, was arrested on charges of riot and burglary, both of which are state jail felonies. She is suspected of live streaming the looting on Facebook and encouraging others to join in. Her bonds are set at $25,000 each.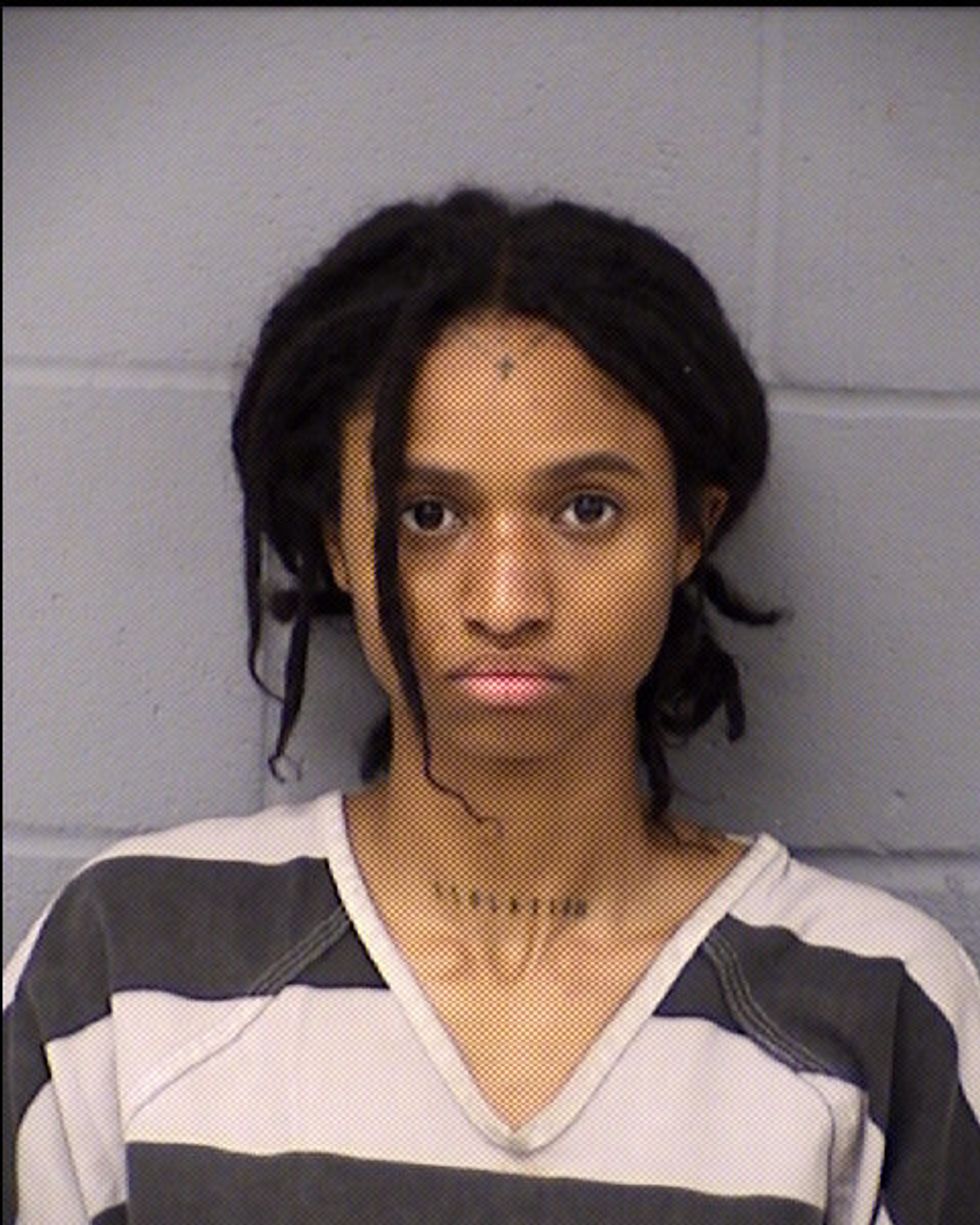 (Austin Police Department)
Samuel Miller, 22, was arrested on charges of criminal mischief and burglary, both of which are state jail felonies. He is also accused of destroying surveillance cameras outside the store. His bonds are set at $25,000 each.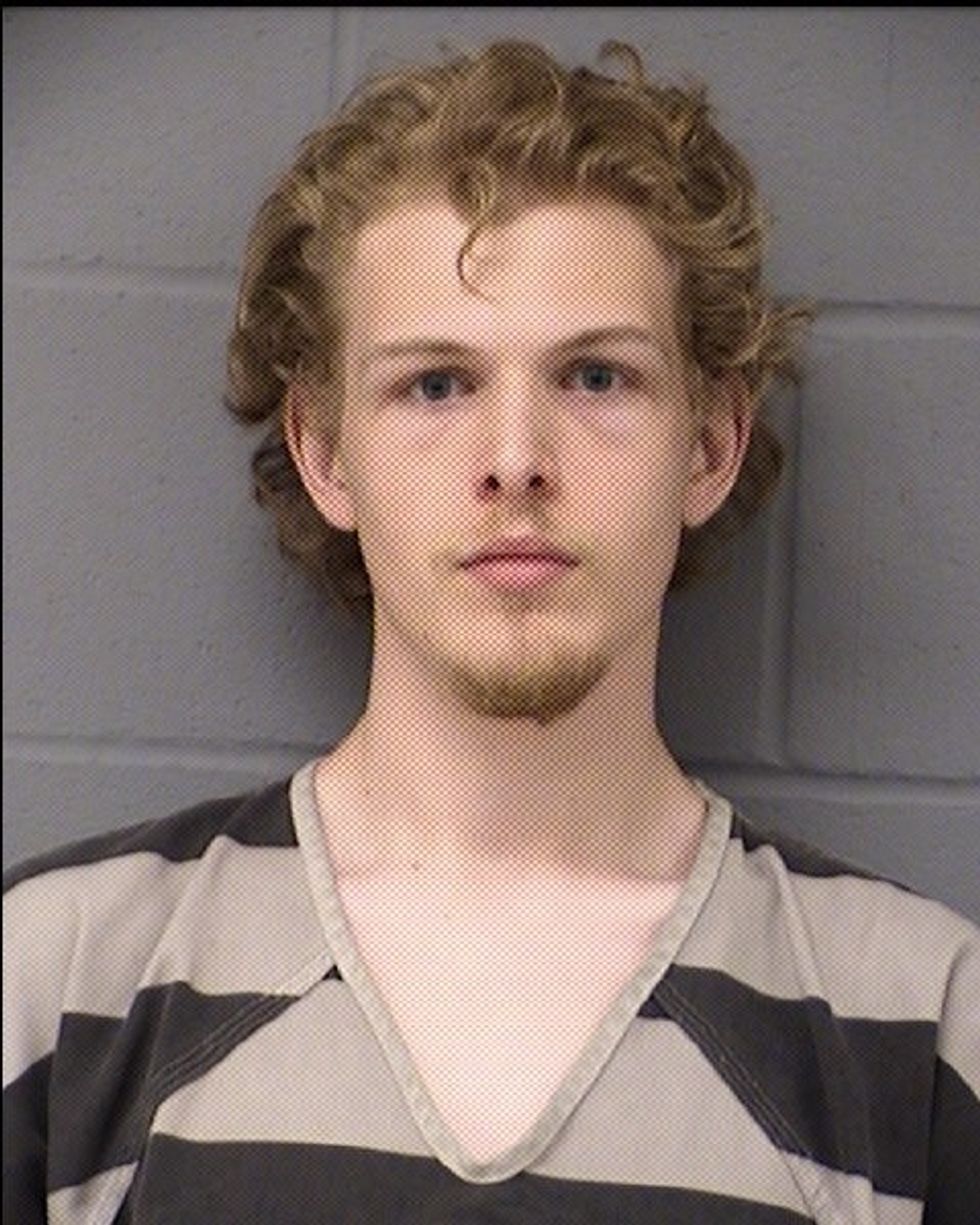 (Austin Police Department)
Skye Elder, 23, was arrested for burglary, and bond is set at $25,000.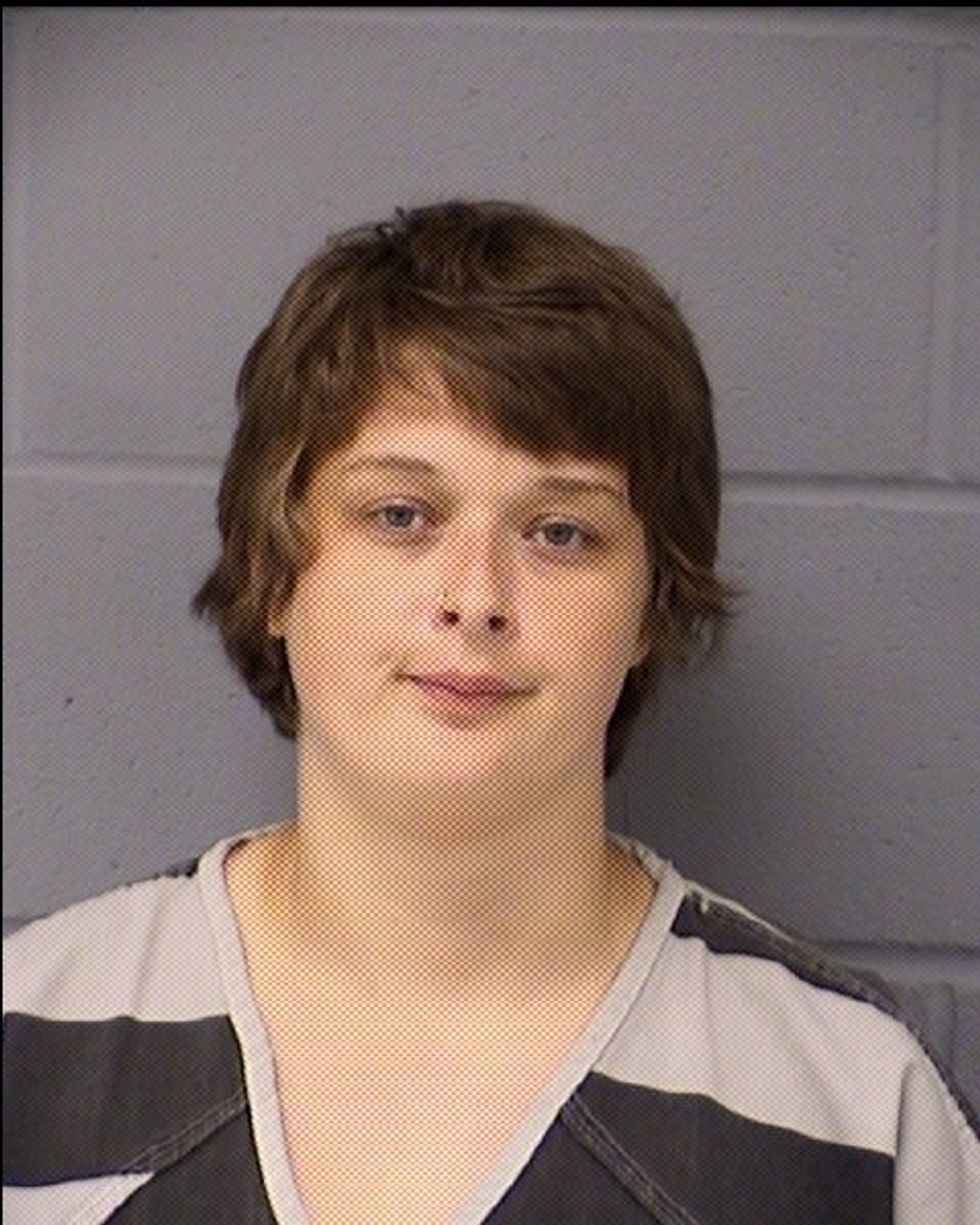 (Austin Police Department)
The Mike Ramos Brigade has hosted at least two protests outside of APD headquarters in the wake of George Floyd's death. After one on May 30 ended with police violence and vandalism, the Austin Justice Coalition announced it would cancel a march it had planned for May 31.

"The safety of black lives is always our main concern and we cannot in our right mind send people out in the current climate," the local criminal justice reform organization posted to Instagram hours before the event was scheduled to begin.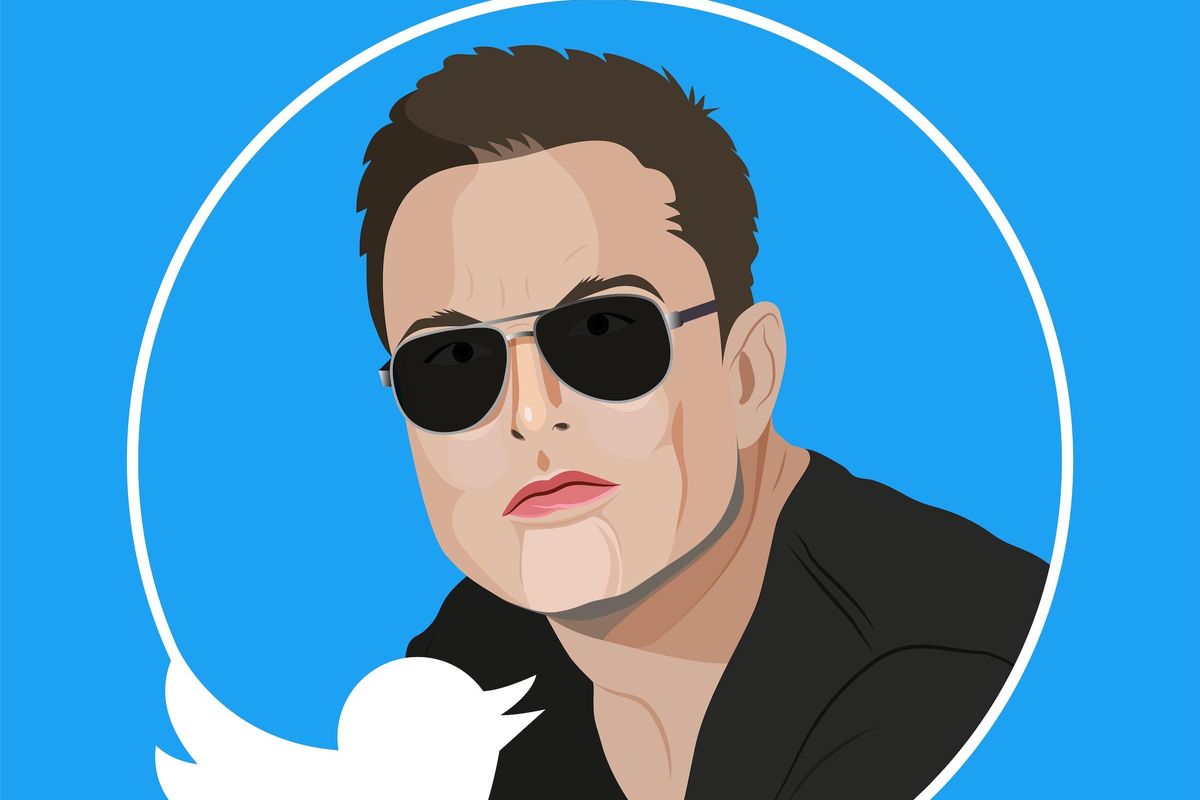 Shutterstock
Elon Musk has proposed once again to buy Twitter for $54.20 a share.
The news that Musk is offering to carry on with the $44 billion buyout was first reported by Bloomberg. Now, a filing with the Securities and Exchange Commission shows Musk made the proposal in a letter to the tech giant on Monday.
The New York Stock Exchange temporarily halted trading in Twitter stock twice Tuesday, first because of a big price move and the second time for a news event, presumably the announcement of Musk's renewed offer.
While the per share offer price on this latest proposal remains the same as the original offer, it's unclear if Musk has made other term changes or if Twitter would reject it. According to other reports, a deal could be reached this week.
The stock closed at $52.00/share Tuesday, indicating market uncertainty around the $54.20 offer.
After Musk informed Twitter of plans to terminate the original agreement in July, Twitter sued. A trial has been expected in Delaware Chancery Court on Oct. 17.
With the proposition of a buyout on the table again, it revives the question of whether Musk might move Twitter from San Francisco to Central Texas.
He's done so with some of his other companies. Tesla's headquarters in southeast Travis County had its grand opening earlier this year and tunneling business The Boring Company moved to Pflugerville. At least two other Musk companies, SpaceX and Neuralink, have a Central Texas presence without being headquartered here.
Technology journalist Nilay Patel this afternoon voiced concerns that owning Twitter and Tesla together could be problematic for Musk, as his Tesla manufacturing facilities in Germany and China are both in countries that have disputes with Twitter over content moderation and censorship.
Telsa shares fell after the Twitter news became public, before rallying to close up, at $249.44.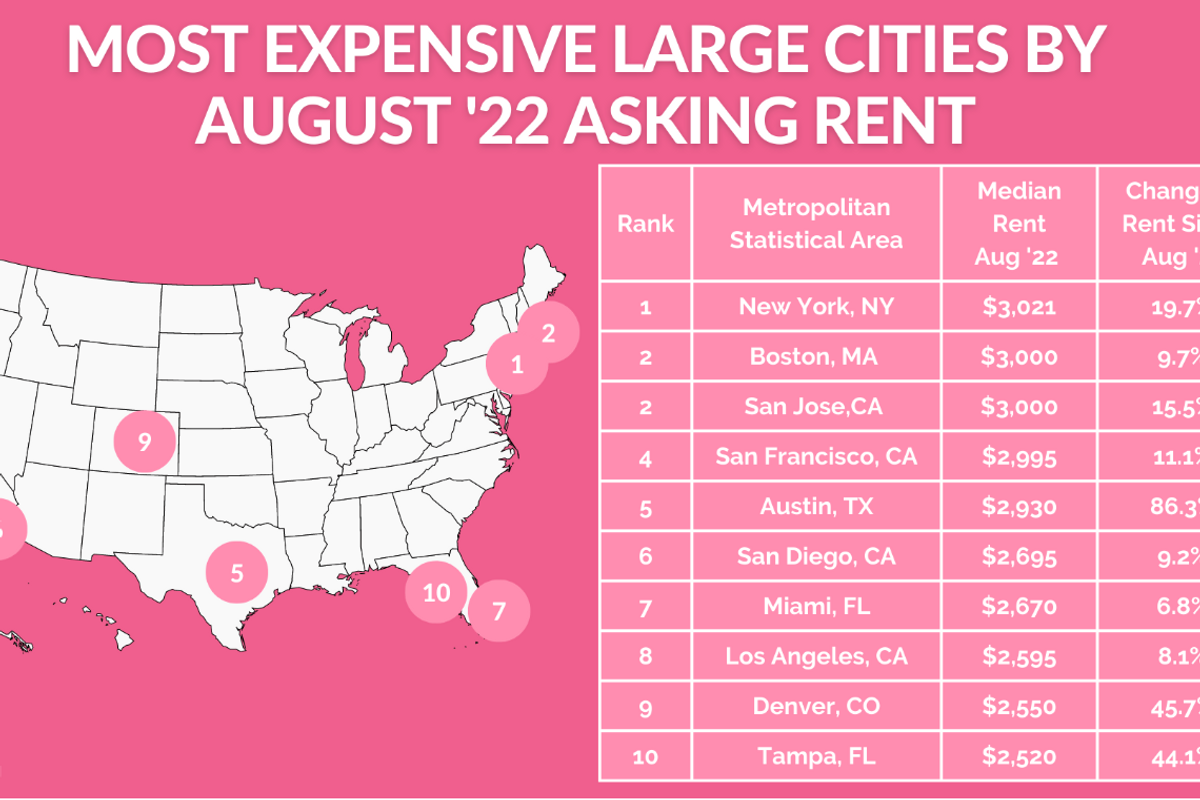 Dwellsy
While searching for a place to live, Austin renters will face monthly rates of nearly $3,000, a recent guide from rental marketplace Dwellsy shows.
The median rent in August this year was $2,930, a more than 86% increase since August 2021. That's $820 more than the nationwide median asking rent in August and puts Austin just below the Bay Area, Boston and New York for large cities with the most expensive asking rent.
"Within this group, Austin, TX stands out for the highest increases in asking rent, which has nearly doubled since this time last year," the study notes.
Outside of those large cities, however, others are seeing even higher rent spikes. Metro areas that ranked above Austin in one-year increases include those like Kansas City, MO with a 112% change in rent since last August and Tucson, AZ with a 124% change.
The data reflects large apartment communities, single-family homes and 2-6 unit buildings.