Never miss a story
Sign up for our free daily morning email...
...and afternoon text update
Get connected with our daily update
(Emma Freer/Austonia)
Ninety percent of Austin's live music venues are predicted to close permanently by Halloween, according to a survey of local businesses affected by COVID-19.
---
Live music venues and bars face the highest risk for closure, according to the survey, which was conducted by the University of Houston's Hobby School of Public Affairs.
Some iconic venues have already closed their doors, such as Threadgill's, Shady Grove, Barracuda, Scratchouse and Plush.
The June survey, first reported by the Austin Monitor, included responses from more than 1,000 business owners. The Austin Chamber of Commerce commissioned the survey.
Californians love Texas, and Austin—with its liberal politics, relatively affordable housing and job opportunities—is particularly adored. In fact, the Lone Star State was the main recipient of departing Californians in 2019, according to the latest available U.S. Census Bureau data.

But other states, including Florida, are seeing increased interest. Miami Mayor Francis Suarez has made a name for himself on Twitter recruiting techies and hyping up his city, which has a lot in common with Austin—with the added benefit of a beach and sans the "Don't California my Texas" attitude.
California expats and industry experts say Austin remains the bigger draw for Californians, especially those in the tech sector, but warn that this advantage could shift to Miami if the city doesn't address the policy challenges that prompted the migration in the first place: housing affordability.
"If Austin doesn't accommodate this influx, I think all the talent will come to Miami," said Peter Yared, a tech entrepreneur who moved to Miami from San Francisco in September. "I think Miami's going to be the one that sucks it all up."
Push factors
Both Texas and Florida promise business-friendly state tax policies, and their governors tout the relocations of companies such as Tesla and Oracle from California. But Darien Shanske, a law professor at the University of California Davis whose specialties include taxation, said this is a red herring because corporate taxes are based on where sales occur rather than headquarter locations.
This is not to say other state policies are irrelevant. "The area in which California regulatory policy has been, in my opinion, not a complete failure but problematic … is housing policy," Shanske said. Austin and Miami can offer "not cheap, just cheaper" housing than what is available in Silicon Valley. Plus, both cities are developing a critical mass of talent, which further draws Californians in. "If you're a software engineer, you want to live near other software engineers," he added.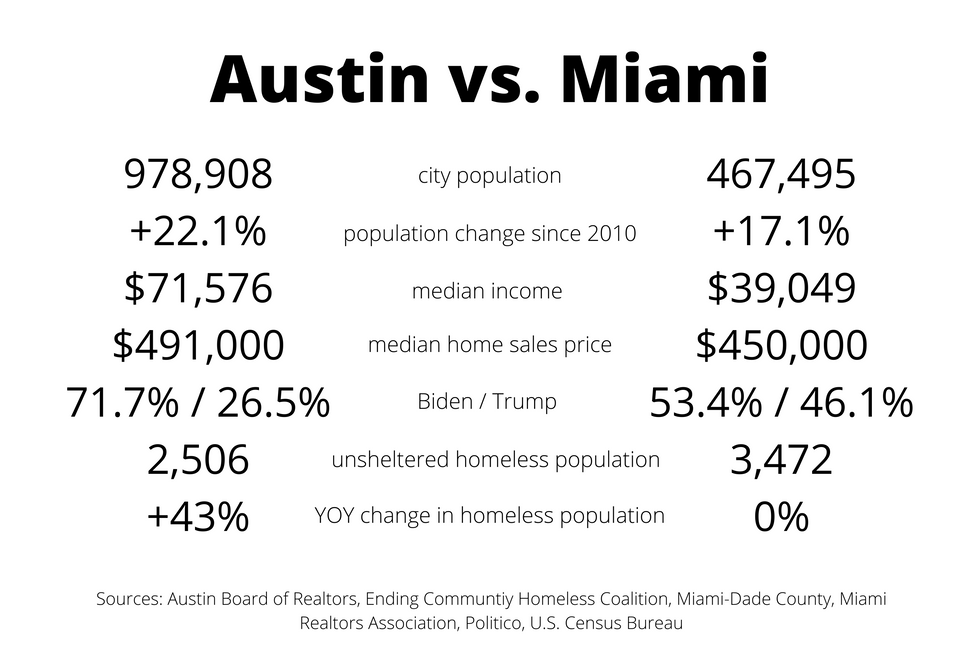 But not every Californian is motivated to move. "San Francisco is a fantastic place to live if you can afford it," said Brandy Aven, a professor of entrepreneurship at Carnegie Mellon University's Tepper School of Business. As a result, it's more common for what she called the labor—engineers, programmers and even company founders—to relocate to cities such as Austin and Miami than the monied venture capitalists. Burgeoning tech cities may find that they need to develop homegrown investor networks to support local ventures in the absence of Californian transplants, but she believes this is doable.
Pull factors

Paul O'Brien, CEO of the Austin-based MediaTech Ventures and a startup veteran, moved to Austin from California in 2009, during the Great Recession. "I'm a firm believer that the world has been seeking an alternative to Silicon Valley for a long time," he said, pointing to Austin as the natural heir for myriad reasons.
Austin has regional appeal as the epicenter of three of the country's largest cities—Houston, Dallas and San Antonio—and their respective industry niches. Tech entrepreneurs could cater to the local consumer goods industry or Houston's oil and gas sector. Plus the city has cultural appeal, thanks to the Red River District and South by Southwest, which made it attractive to job seekers. "The whole reason everyone moved to Silicon Valley is opportunity," O'Brien said. "The whole reason people are now looking beyond Silicon Valley to somewhere else is opportunity."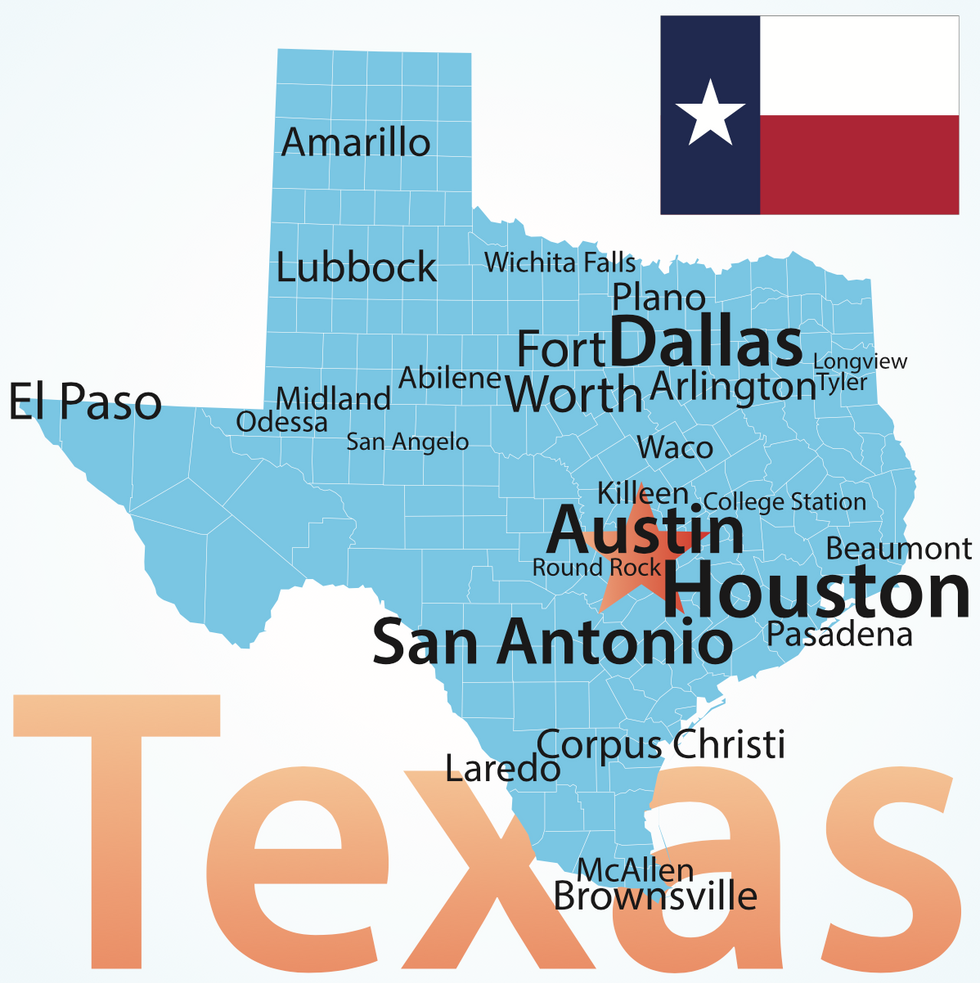 It's less clear what Miami's key industries are, O'Brien said, but the city offers other selling points, including the mayor's buy-in and "a tremendous depth of wealth" to support a technology and startup ecosystem.

Although Yared didn't consider moving to Austin, he is aware of its appeal to engineers, especially now that their hero, Elon Musk, has moved there, shunning California. "Austin has a lock on tech," he said, but Miami draws a different crowd, including financiers from New York. This parallel migration, coupled with the city's more outwardly pro-growth building policies, gives him hope that Miami could supplant Austin in the coming years. "In the end, communities get to choose what they want," he said.
After more than a year-long closure, the Red River live music venue Mohawk will reopen for select shows, private events and rentals next month and for daytime events and reduced-capacity outdoor shows in June.
The reopening will be done in a "safe and effective manner," consistent with CDC and Red River Cultural District guidelines, according to a Tuesday news release.
Texas Gov. Greg Abbott announced the end of a statewide mask mandate and business capacity restrictions in early March, prompting the venue to tweet: "Thanks bro but we ain't gonna do it till it's safe."

Since closing last March due to the pandemic, the venue has redesigned its space and added new amenities, including an upgraded website and rental options for rehearsals, recordings and private events.
The local business also plans to tackle "serious issues in the industry," starting with increased wage minimums, salaried roles, access to health insurance and a formal HR program. "Overall, we believe it is time to advance the culture of our industry as it relates to staff and working to create more careers than jobs over time," the release states.

Austin's live music venues and bars have been particularly hard hit by COVID-19. Researchers at the University of Houston's Hobby School of Public Affairs reported in July that more than half of the city's live music venues, restaurants and bars would be forced to close permanently in the next six months without financial assistance from the government.
It could be the pictures on the wall that perfectly reflect her personality. Or the full kitchen where she recently cooked up steak, asparagus and mashed potatoes for dinner.
But if 18-year-old Shaunna Contreras had to pinpoint her favorite thing about her new apartment, it would be the balcony, where she loves to sip her morning coffee while listening for the crickets and frogs that inhabit the creek below.
It's a tranquil and unexpected new phase for Contreras, who spent two years in foster care before aging out at 18 into a situation she called "hopeless." But thanks to a new program called Grace365 that funds apartments for aging out foster youth ages 18-22, Contreras now has support, and a safety net, as she transitions into adulthood. Grace365 also pays participants' bills, helps them get driver's licenses and offers twice-monthly stipends so they can purchase items such as groceries and clothing.
Contreras said walking into her own apartment for the first time was "unreal." "I just couldn't believe it," she said. "I was beyond grateful."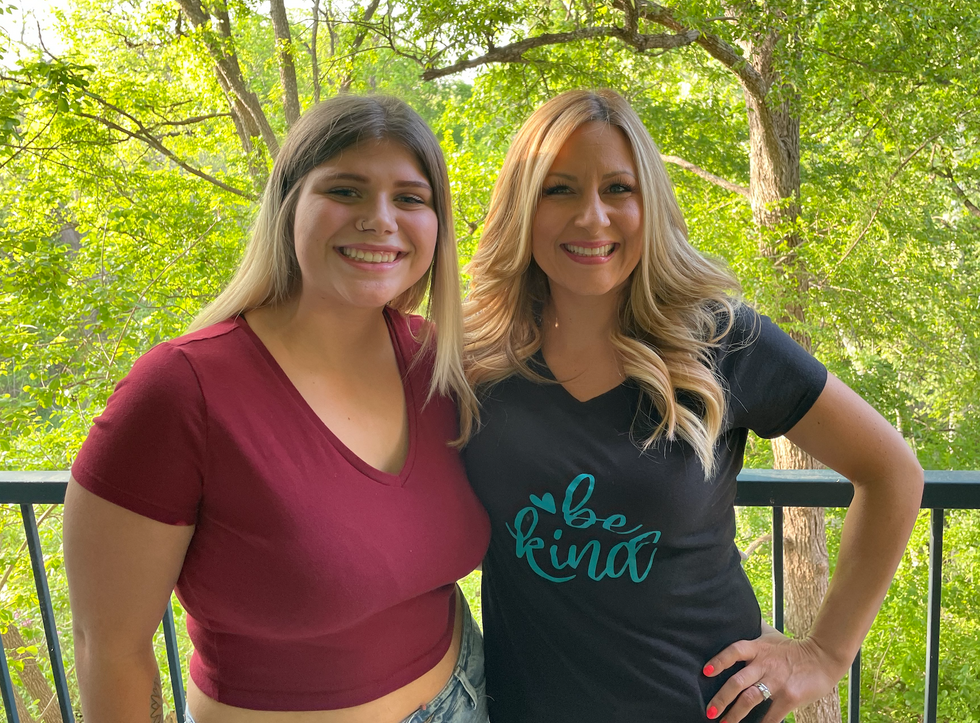 Stacy Johnson, right, with Shaunna Contreras on the porch of Contreras' apartment in Round Rock. (Kristin Finan/Austonia)
Grace365 is a new program by the nonprofit Central Texas Table of Grace. Unlike the new program, Central Texas Table of Grace only provides emergency shelter services to children and teens in the foster care system. Founder and CEO Stacy Johnson said the purpose of Grace365 is to offer stability to youth who are aging out while connecting them with all of the services available to them.
"Foster kids in Texas get free college, they get all kinds of different services that they can utilize, but nobody is really telling them how to do it and they're kind of falling through the cracks when they age out. A lot of them become homeless," Johnson said. "I'm just trying to prevent that from happening so that we can give them a place to transition."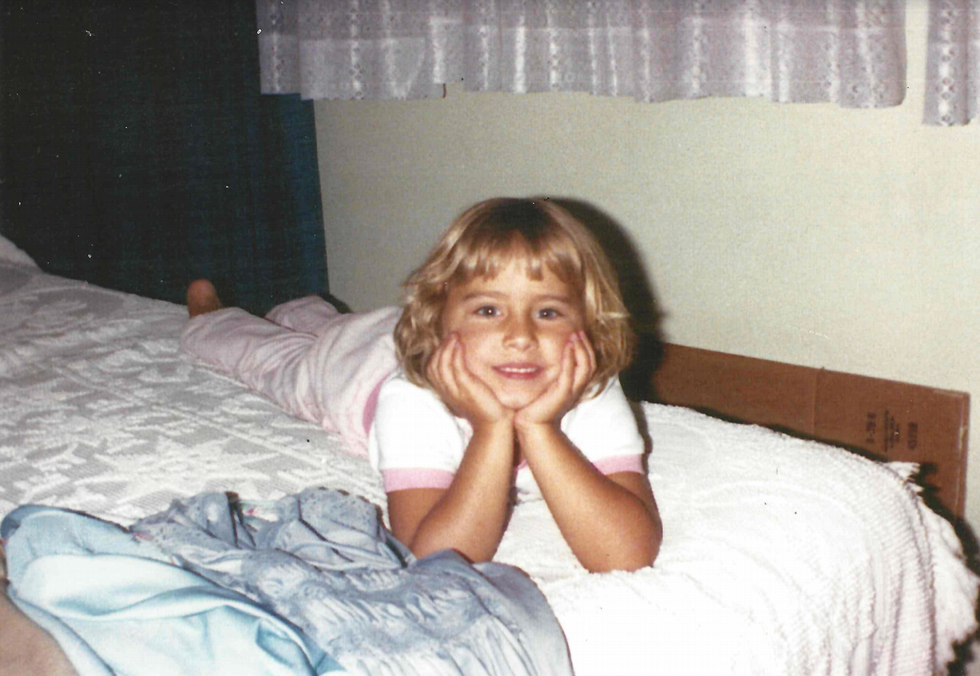 At a young age Stacy Johnson entered the foster care system where she experienced the difficulties of transitioning out of the system. (Stacy Johnson)
Johnson, a Round Rock resident, knows all about the perils of aging out of the foster care system. She entered foster care at age 2 and emancipated at age 16 only to find herself struggling to make ends meet. She recalls days when the only thing she would eat was a $1 spicy chicken sandwich from Carl's Jr., purchased with any spare change she could manage to scrape together from under her couch cushions.
"I didn't know how to cook, I didn't know how to buy groceries, I didn't know how to budget," Johnson said. "Just buying a soda if I wanted was a luxury because you literally are down to pennies. I feel like I was saved by the grace of God so many times."

As an emergency shelter, Johnson's Central Texas Table of Grace is not allowed to house youth past their 18th birthday. Johnson said it was "heartbreaking" watching children turn 18 and have nowhere to go.
"Once they age out, the people that will help them are the sex trafficker and the drug dealer and the pedophile. It's almost like they have a target on their heads," Johnson said. "Once they become homeless or something goes wrong, it's really hard to get them back."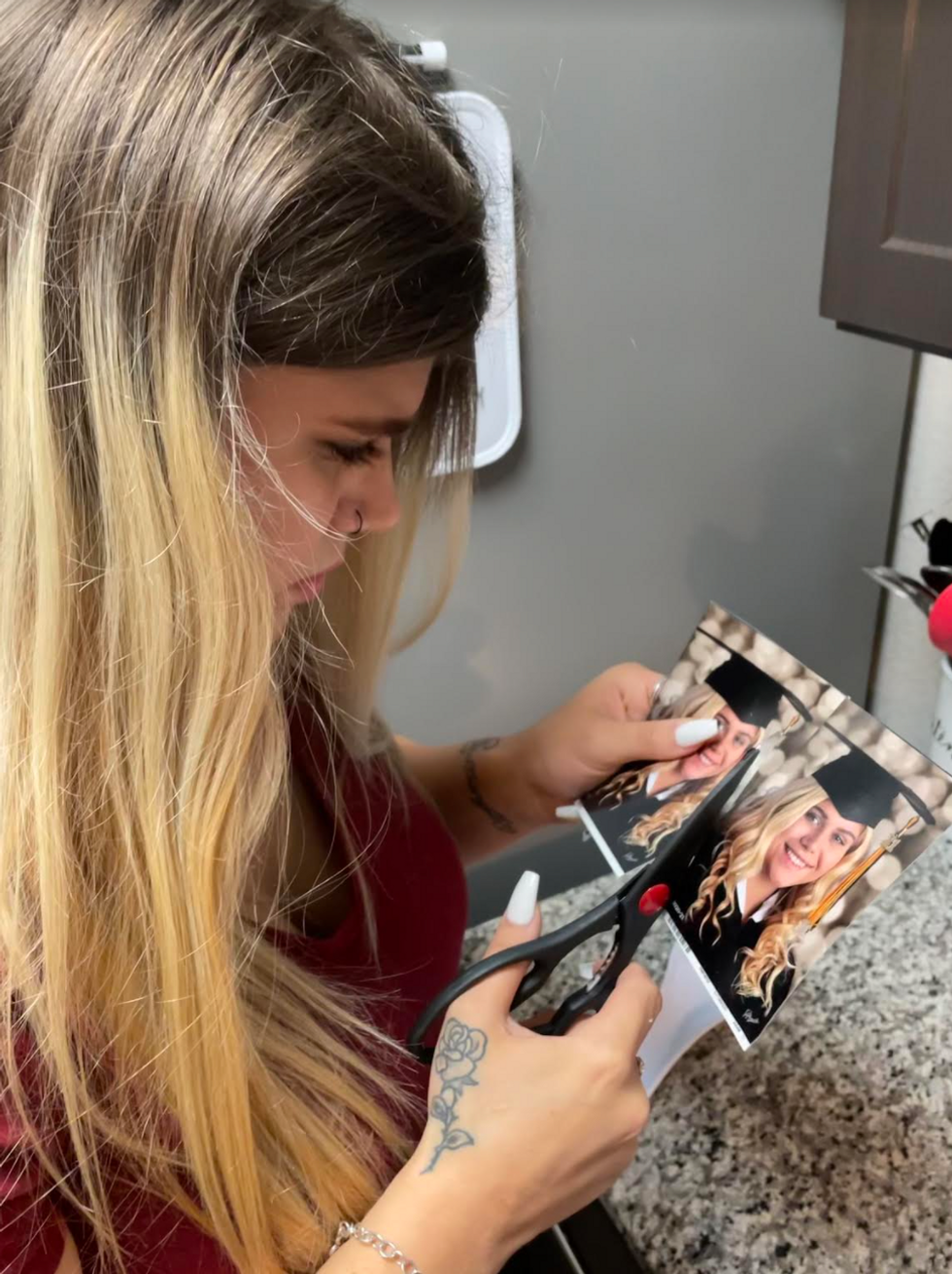 Shaunna Contreras cuts one of her graduation portraits for Stacy Johnson. (Kristin Finan/Austonia)
For Contreras, being part of Grace365 brings her full circle—she also spent three months in Johnson's shelter two years ago.
She now works as a caregiver at a retirement home and moved into her new apartment three weeks ago. She ultimately wants to be a phlebotomist and hopes to start college in the fall.
"Sometimes I'm very hard on myself, and I tell myself, 'You can do better.' But I'm proud of myself," Contreras said. "I'm proud of where I've gotten, because I didn't think I would get this far."
"I'm really proud of you, too," Johnson said.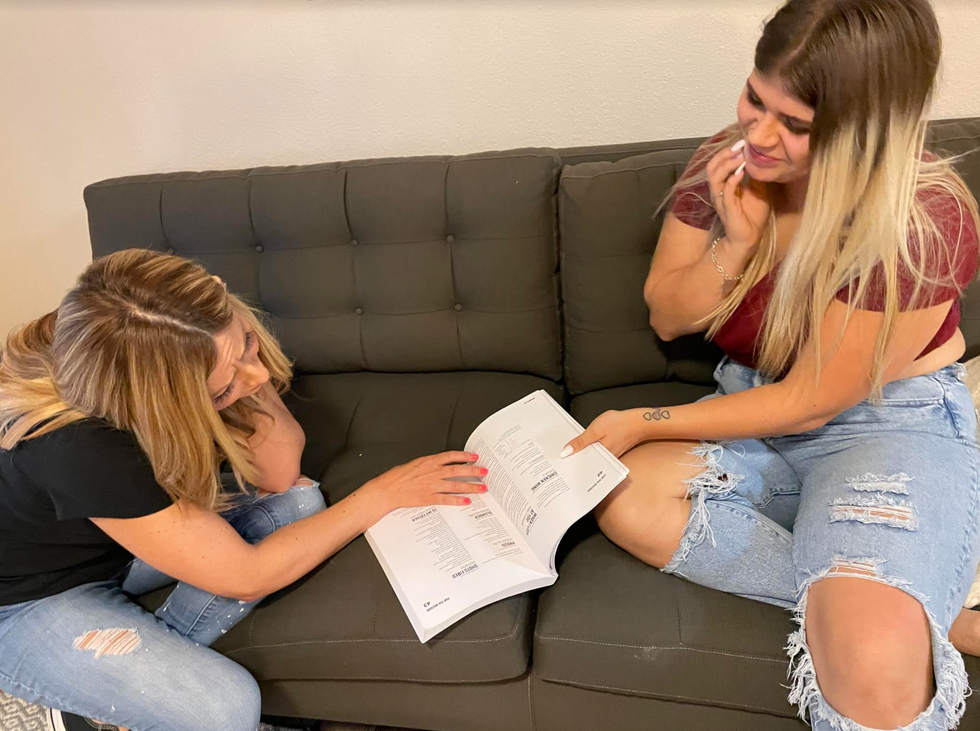 Stacy Johnson, left, reads poetry written by Shaunna Contreras in Contreras' new apartment. (Kristin Finan/Austonia)
Johnson said her hope is that participants be financially independent a year to 18 months after starting the program but that Grace365 will evaluate apartment funding on a case-by-case basis. The program currently funds three apartments but plans to quickly add more and has a long-term goal of creating a tiny home village for youth who are aging out.
As for advice to anyone going through a hard time?
"Never give up," Contreras said. "Don't feel like it's the end, because it's not."