Get connected with our daily update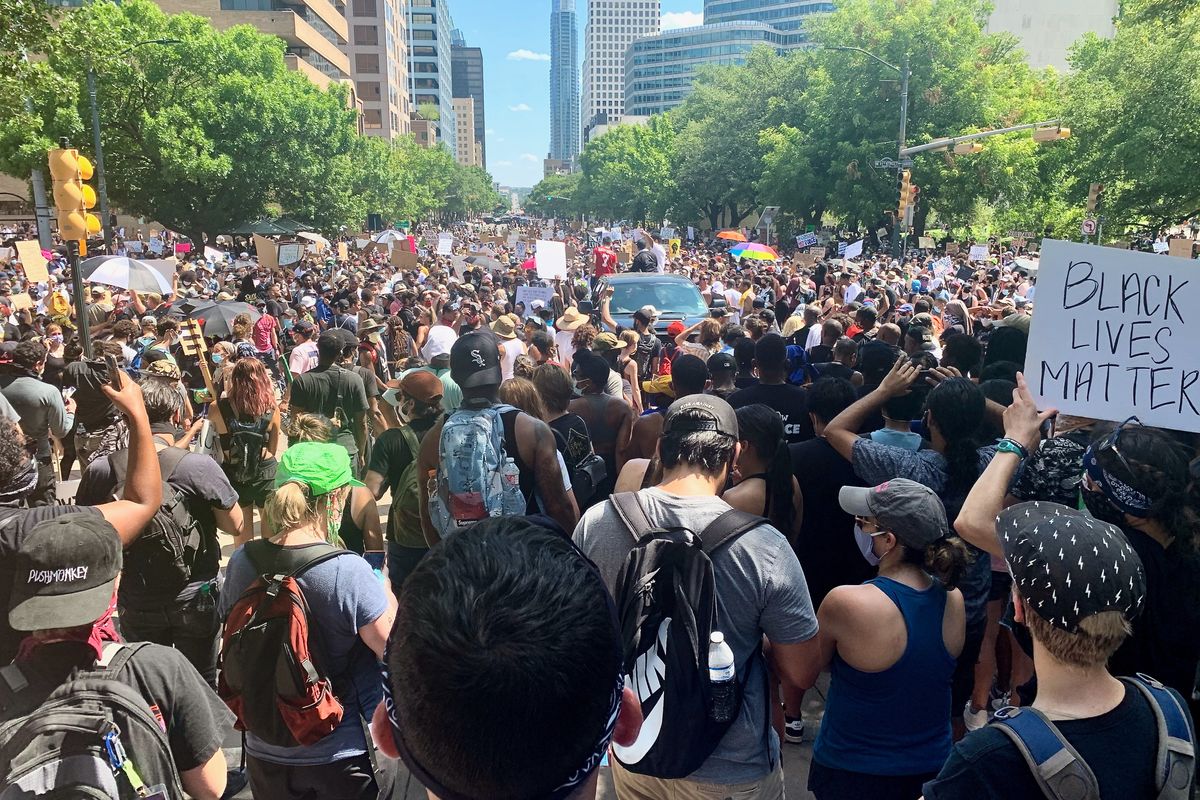 (Emma Freer/Austonia)
Thousands of people gathered at Huston-Tillotson University on Sunday afternoon for a rally against police violence organized by the Austin Justice Coalition. The event ended with a march to the Texas State Capitol.
---
Compared to other protests taking place in the past nine days, the crowd on Sunday was significantly larger and saw hardly any police presence. Austin Mayor Steve Adler also attended.
The event followed an AJC demonstration that was canceled last weekend due to concerns about police violence and vandalism.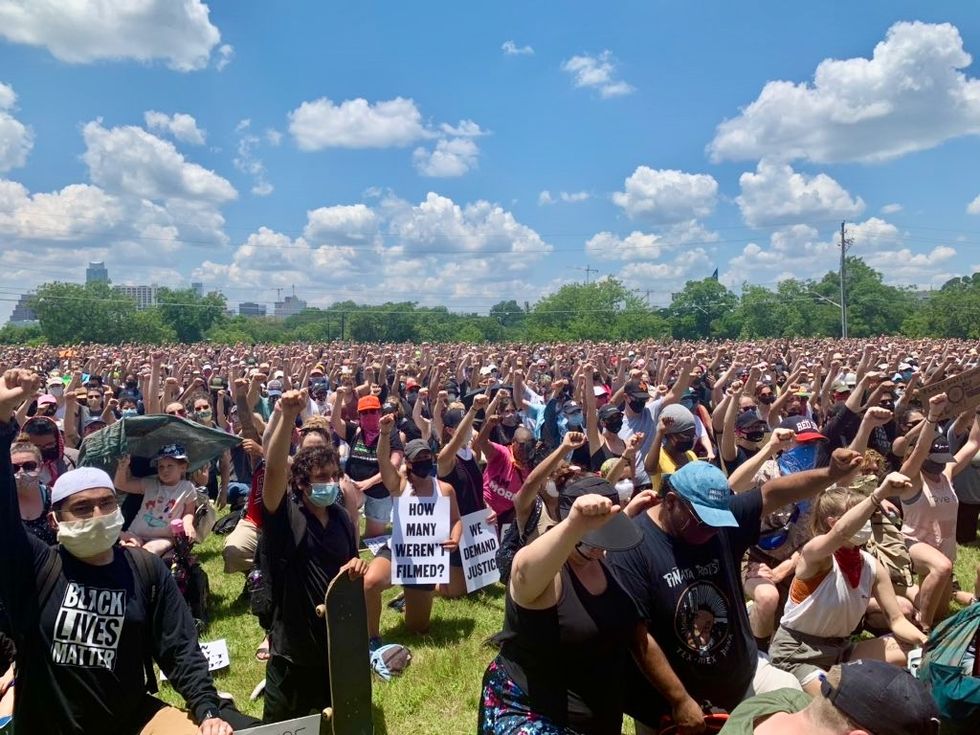 Mayor Steve Adler was among the kneeling protesters.
(Emma Freer/Austonia)
Protestors—nearly all of whom wore masks—gathered Sunday on the historically black university campus to hear from AJC Executive Director Chas Moore, Huston-Tillotson President Colette Pierce Burnette and Brenda Ramos, whose son Mike was killed by an Austin Police Department officer in late April, among others.
Moore started the rally by asking black protestors to join him on a hill, under the shade, overlooking a field. White protestors were asked to make room for them by gathering below, under the hot sun, where he said black people have spent the last 400 years.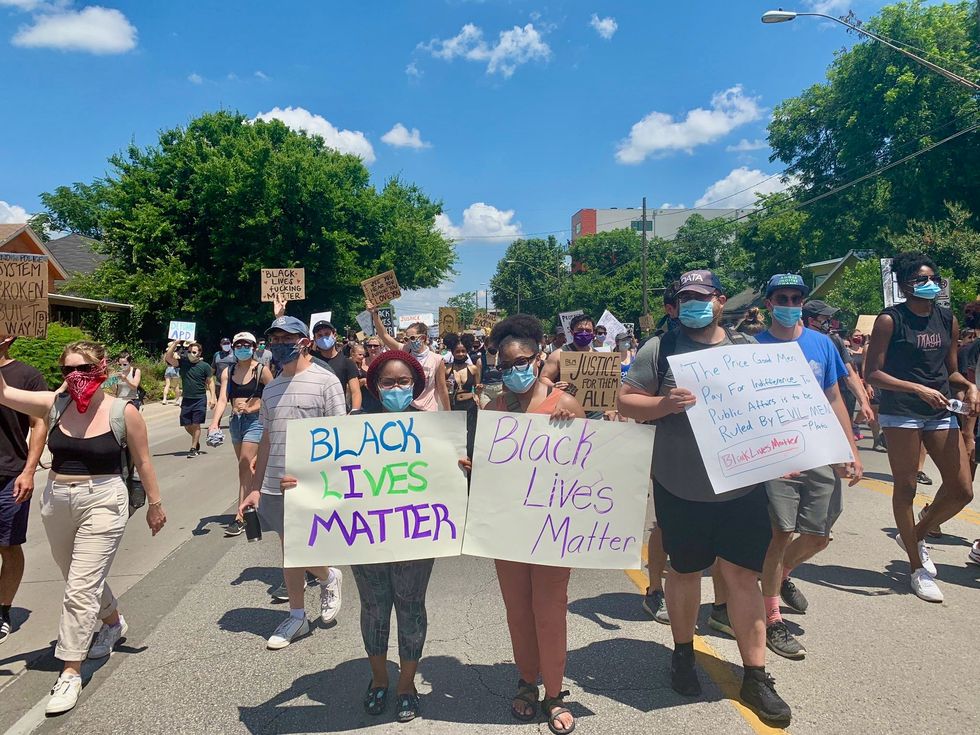 (Austonia/Emma Freer)
Pierce Burnette then spoke to the crowd, saying that Huston-Tillotson's campus symbolizes "a tale of two cities." Although it is Austin's oldest institute of higher learning, it has been "treated like a stepchild," she said.
The university co-hosted the event, and Pierce Burnette urged protestors to continue making noise. "Be part of a movement, not just this moment," she said.
Ramos called on APD Chief Brian Manley to resign and said her priority is passing a new law in her son's name that would require the department to release evidence, such as body- and dash-cam footage, to victims' families and more immediate consequences for those officers involved. "No one should live through this," she said in tears.
Ramos also said her family is not associated with the Mike Ramos Brigade, a group of unidentified individuals who have hosted previous protests outside of APD's headquarters.
Moore called to defund APD, in addition to other policy reforms. "We can't fix a police department that was designed to catch runaway slaves," he said, alluding to law enforcement's origins. "It's operating the way it's supposed to."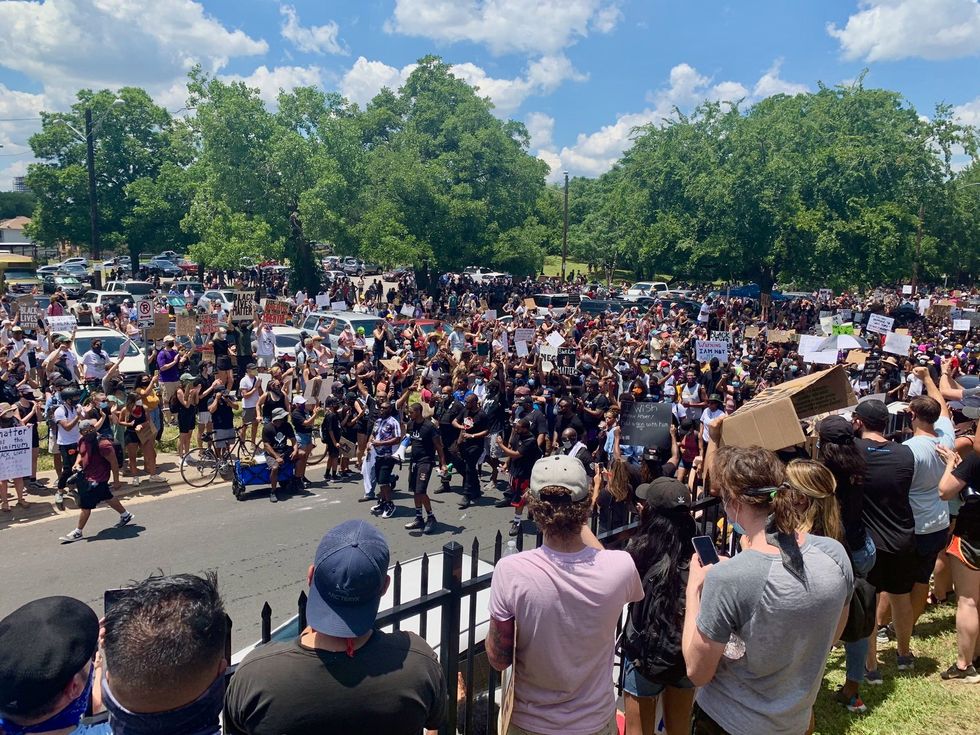 (Emma Freer/Austonia)
In addition to calling for policy changes, Moore also asked white protestors to do more than circulate hashtags and make signs. "Black women, I love you," he said. "White people, I love you too, but you've got to do better."
At the start of the march, Moore asked white protestors to make room for black protestors at the front and to surround them in a show of solidarity.
So many people were waiting to join the march on Chalmers Avenue, outside Huston-Tillotson's gates, that the organizers had to wait for the street to clear before they could start for the Capitol, 1.5 miles away.
Volunteers handed out water bottles, snacks, hand sanitizer and sunscreen. Some protestors stopped for shade or water in the 96-degree heat. Truck drivers on I-35 periodically honked their horns to show their support.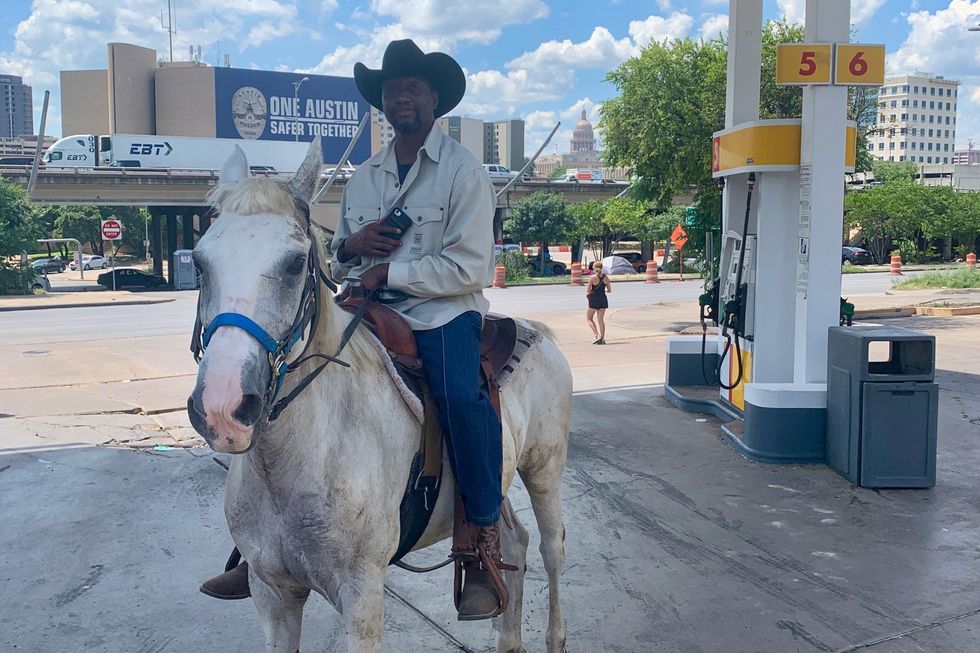 (Emma Freer/Austonia)
A group of black men on horses joined the march, riding through the streets and eventually through a path cleared by protestors in front of the Capitol. One wore a "Black Lives Matter" t-shirt, another one emblazoned with the American flag.
Corey, who declined to give his last name, and his horse Snowball were part of the group, which took a break in the shade at the Shell station on East Seventh Street at I-35. "We all got together and came out here to support," he said.
While the Capitol gates were closed and police guarded the grounds, protestors gathered in the street out front before peacefully dispersing.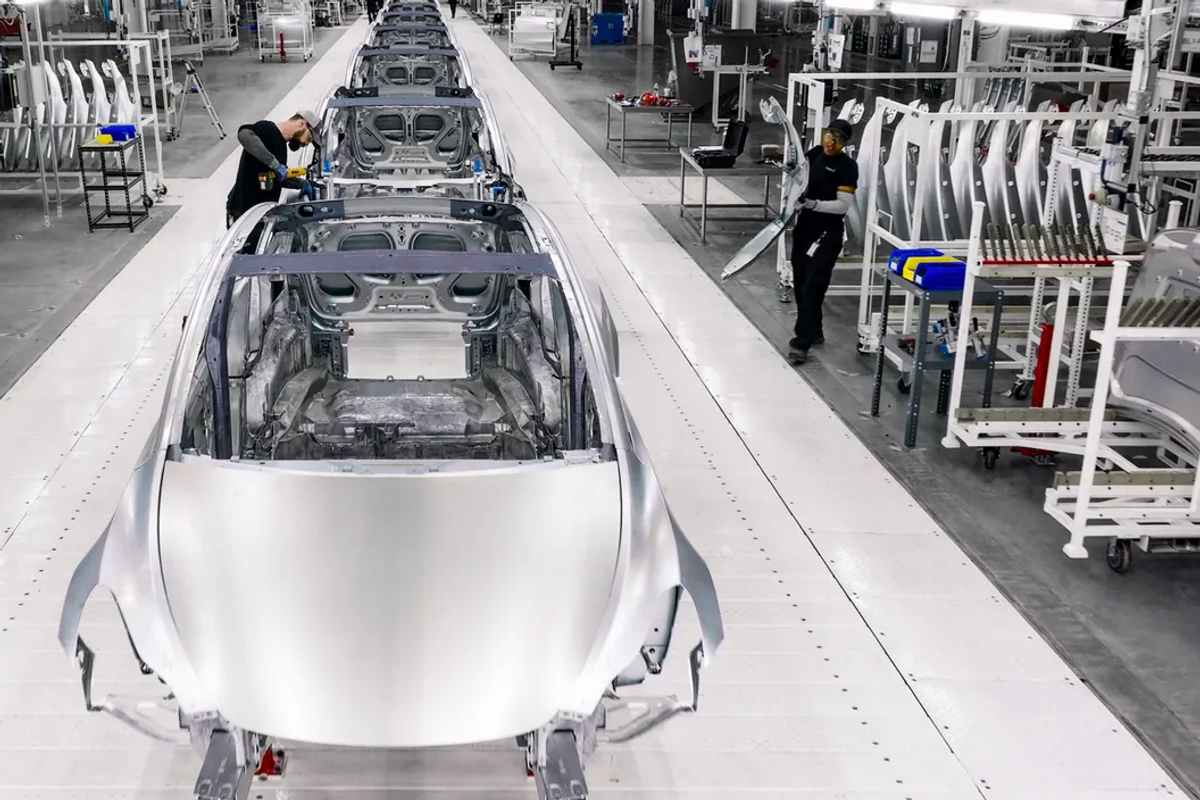 Giga Texas, the massive Tesla factory in southeast Travis County is getting even bigger.
The company filed with the city of Austin this week to expand its headquarters with a new 500,000-square-foot building. The permit application notes "GA 2 and 3 expansion," which indicates the company will make two general assembly lines in the building.
More details about the plans for the building are unclear. The gigafactory has been focused on Model Y production since it opened in April, but the company is also aiming for Cybertruck production to kick off in mid-2023.
While there is room for expansion on the 3.3 square miles of land Tesla has, this move comes after CEO Elon Musk's recent comments about the state of the economy and its impact on Tesla.
In a May interview with Tesla Owners Silicon Valley, Musk said the gigafactories in Berlin and Austin are "gigantic money furnaces" and said Giga Texas had manufactured only a small number of cars.
And in June, Musk sent a company wide email saying Tesla will be reducing salaried headcount by 10%, then later tweeted salaried headcount should be fairly flat.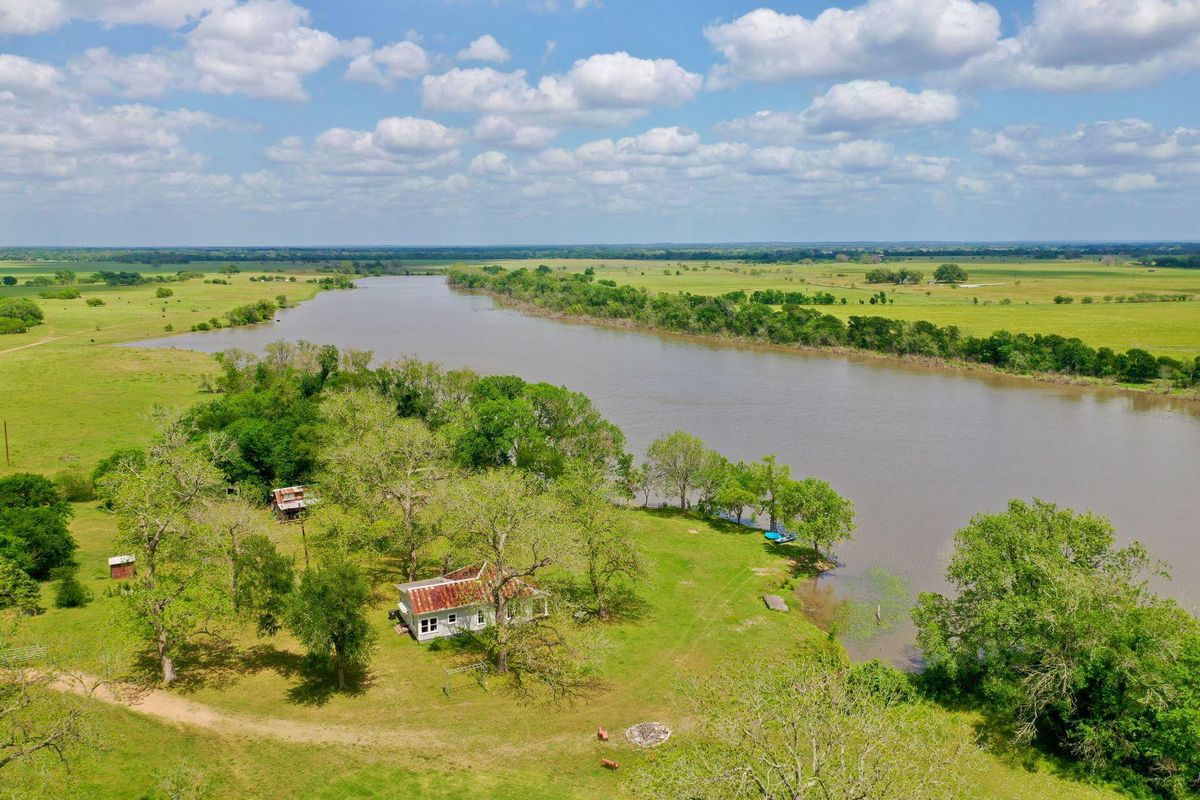 It's been a record-breaking hot summer already and Austin still has a few months of heat to weather. But the heat doesn't have to be so bad if you've got a swimming hole in your backyard, like these three ranches.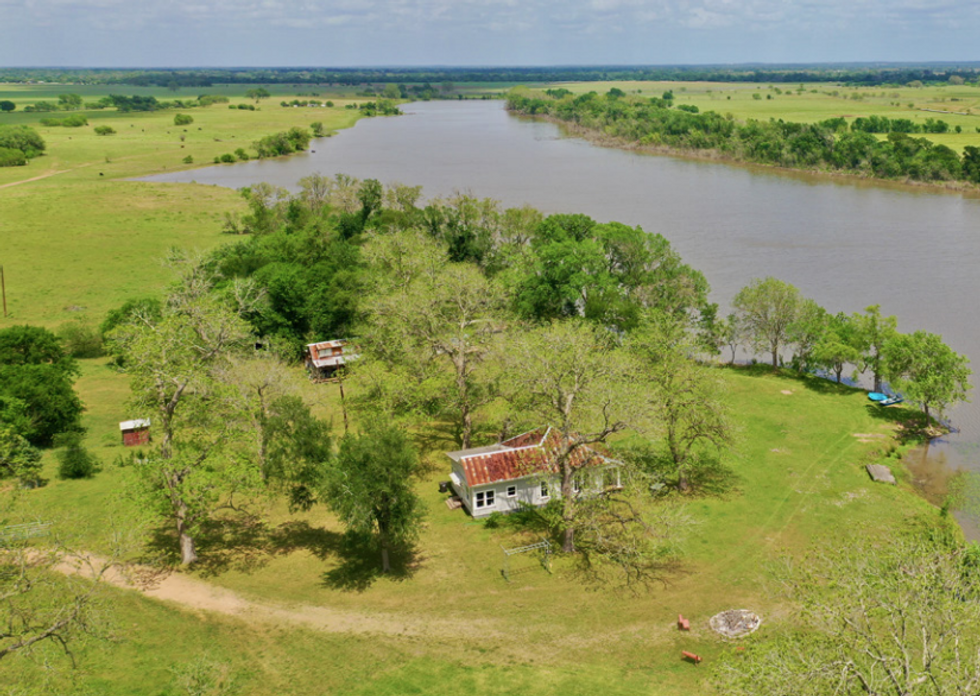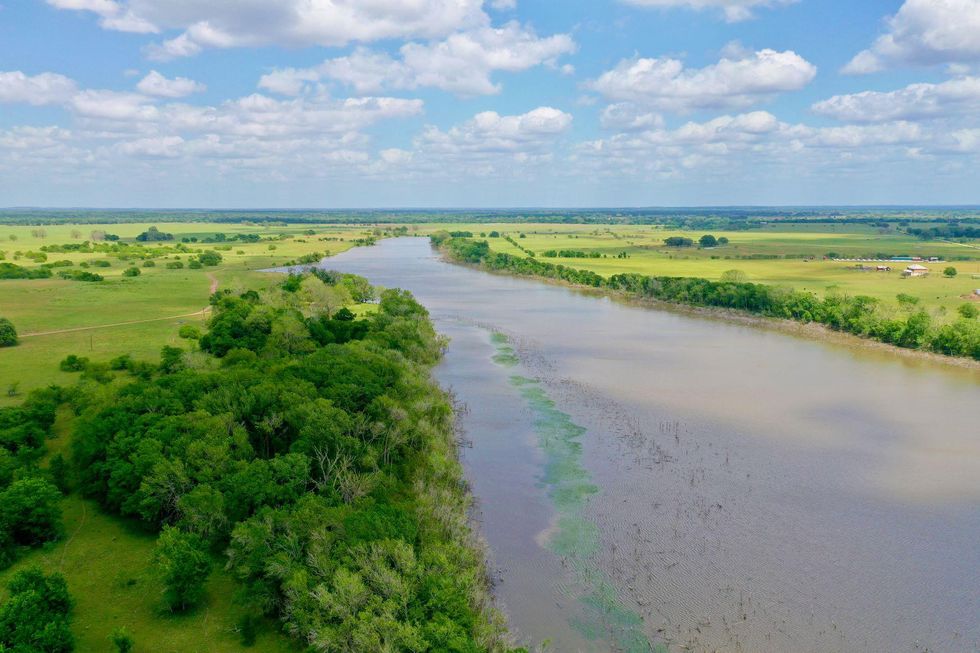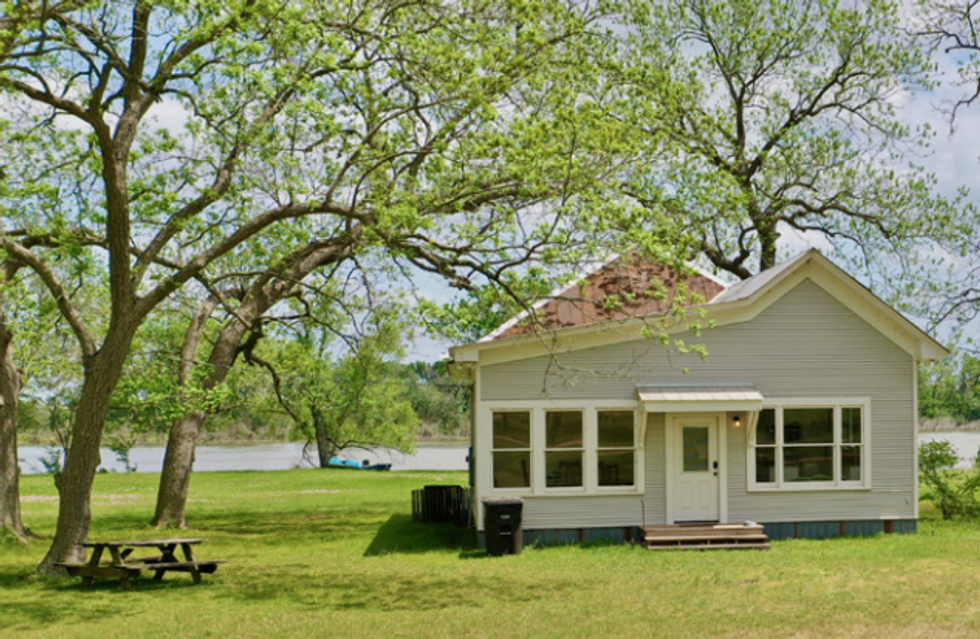 You'll have to leave city limits if you're looking for a proper ranch property like 417 Acres Shipp Lake Ranch, aptly named for its acreage. The property comes built out with three farmhouses, one of which has bedrooms and two bathrooms and two of which have two bedrooms and one bathroom. The nearly untouched property, which surrounds the 100-plus-acre Shipp Lake, has remained in the same family since the early 1900s and gives you picturesque views for the making of a dream home. In fact, the previous owners ran a water ski camp on the property.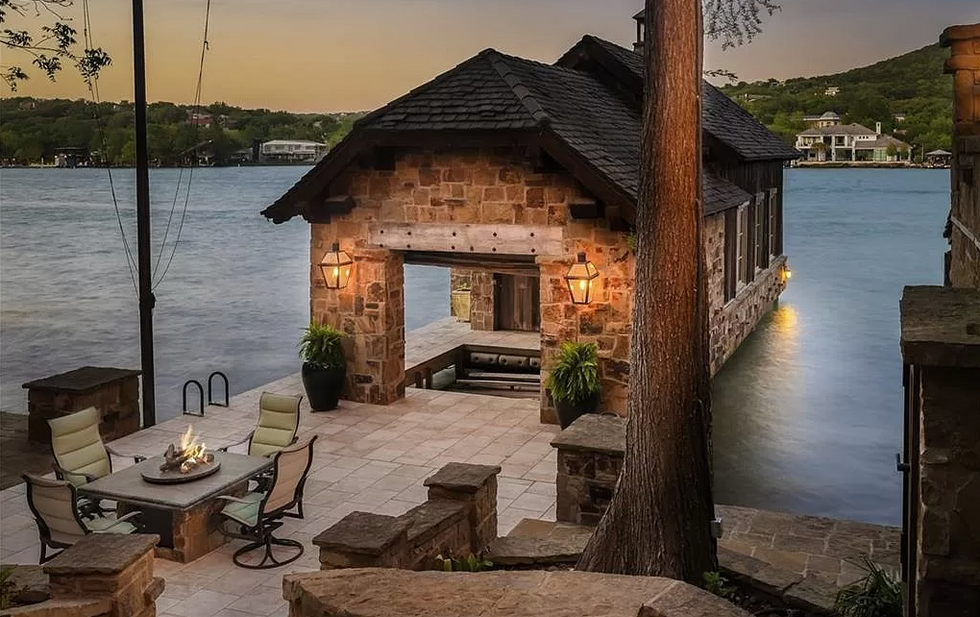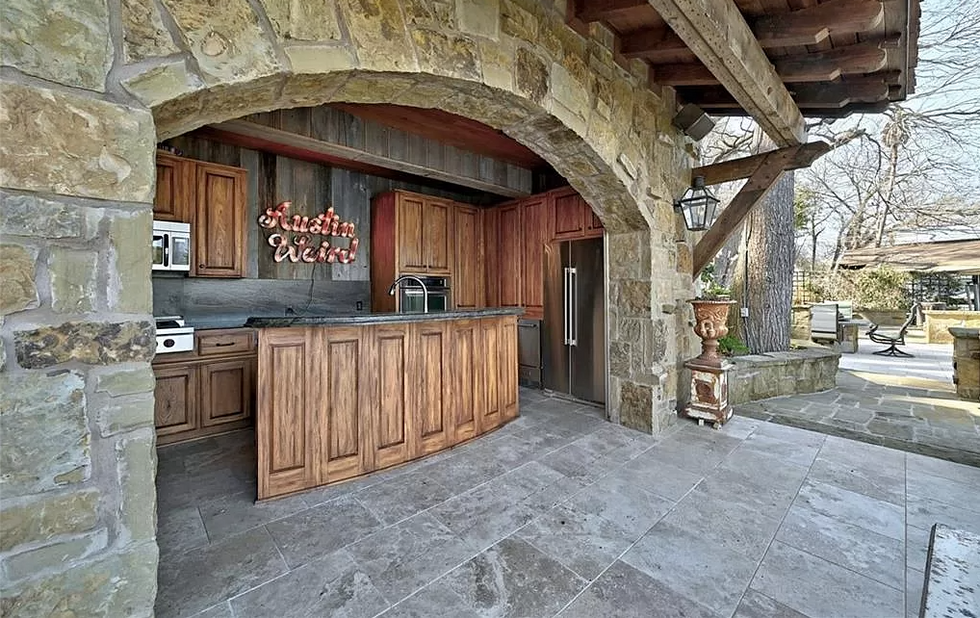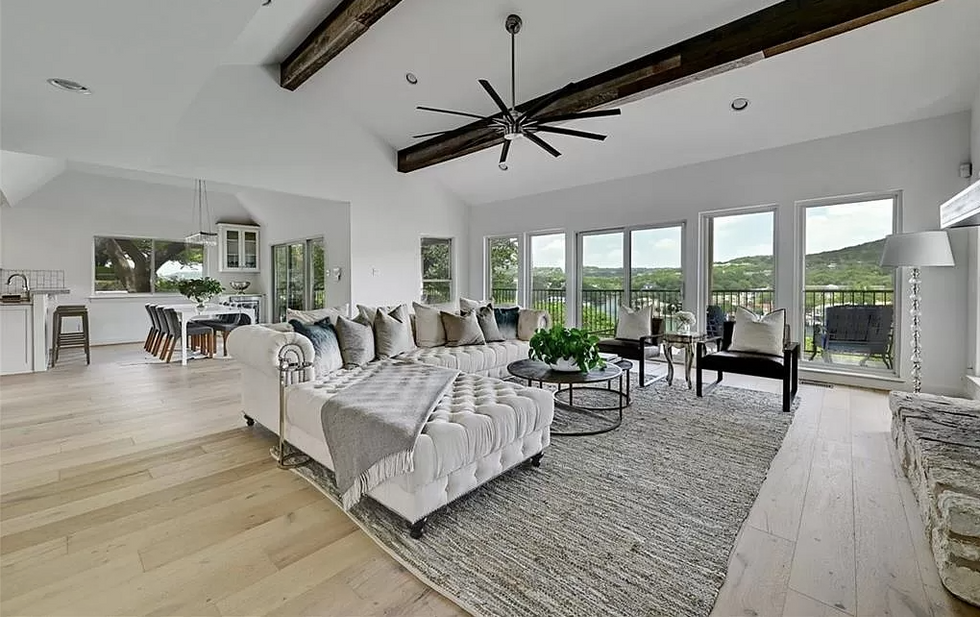 Sitting waterside on Lake Austin, this home gives you the unique opportunity to own a piece of the lush Hill Country with views of Mount Bonnell. The 2,750-square foot, three-bedroom, four-bathroom house allows you to integrate indoor and outdoor life with large windows opening to an outdoor living area. The crown jewel is the .76-acre parcel of land that tapers off to your own lakeside resort, featuring an covered outdoor kitchen, fire pit, stone boat house to store your water sports supplies and veranda sitting at the mouth of the water, perfect for an entertainer.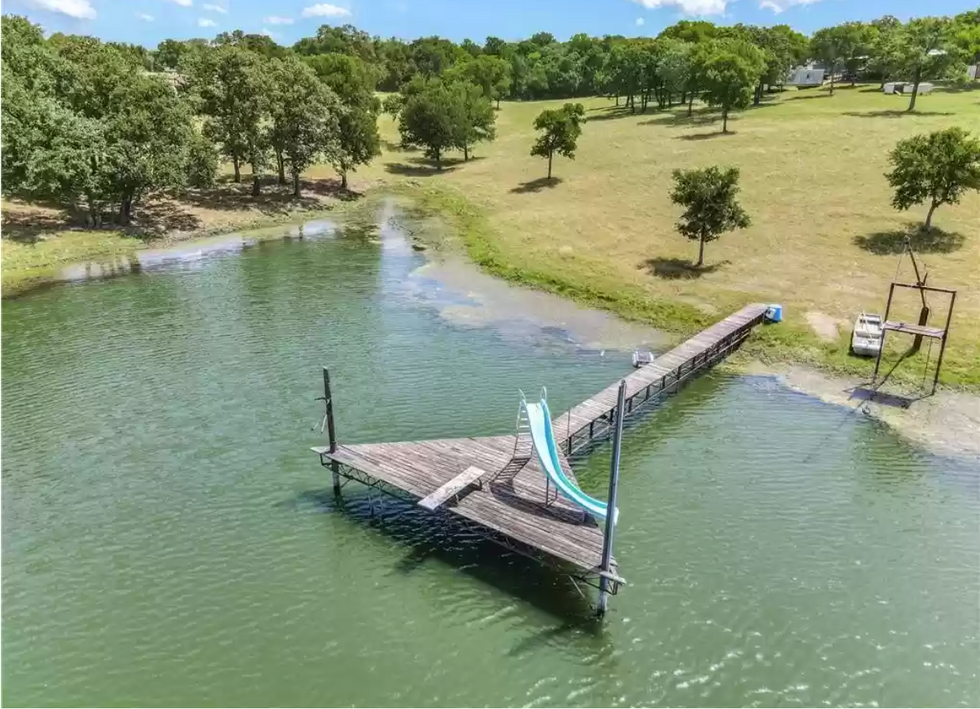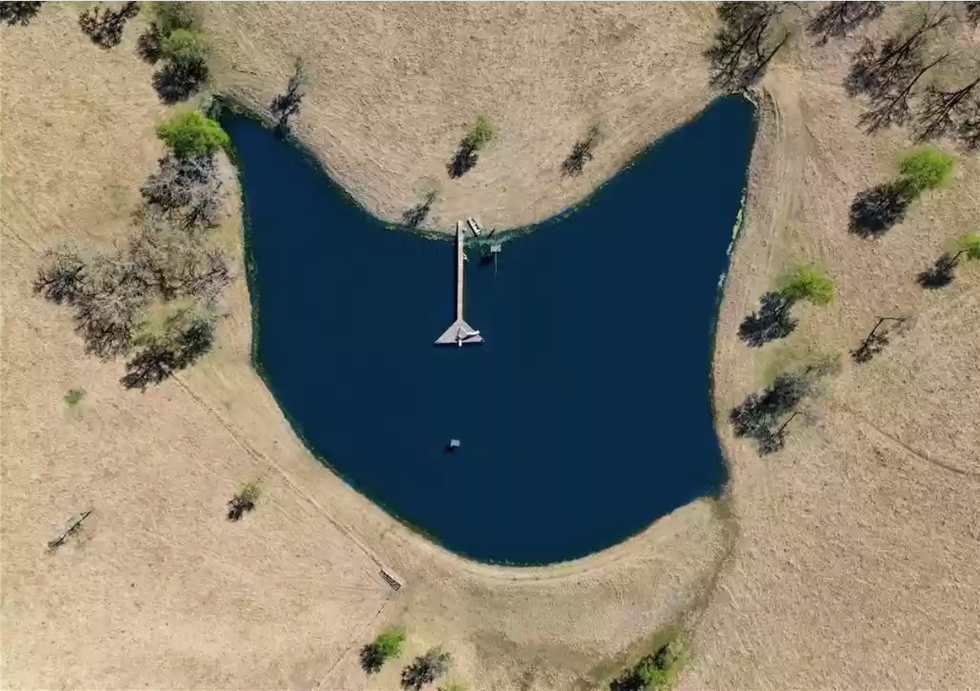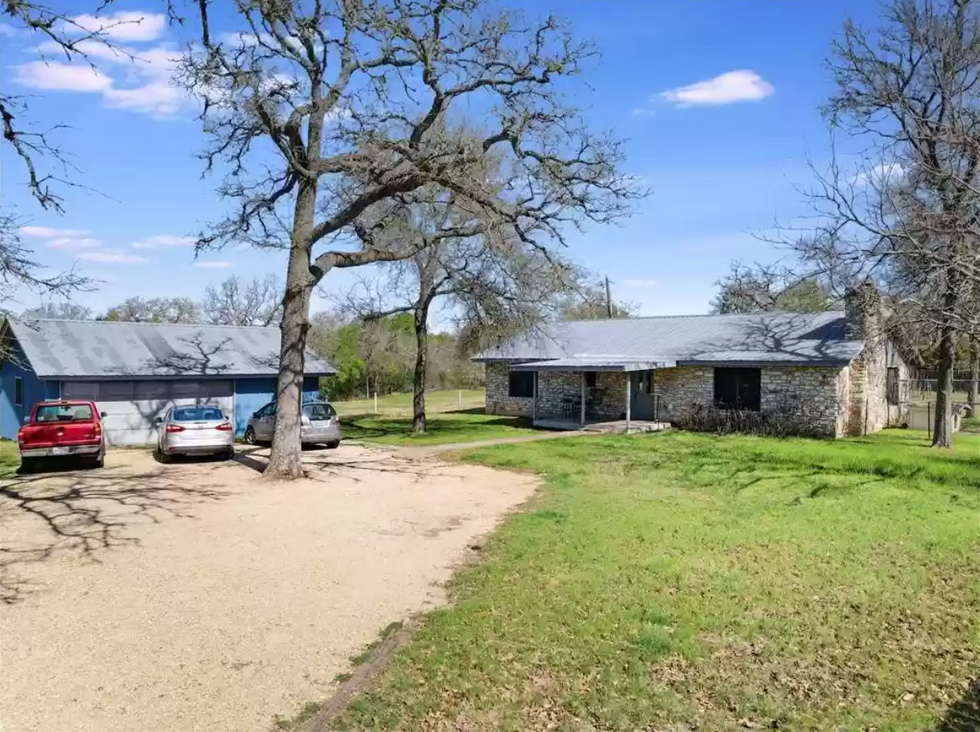 Got dreams of becoming a real Texas rancher? 7814 Brown Cemetery Rd. is the perfect place to start with 40 rolling acres of land and its very own swimming hole. Just east of Austin in Manor, the modest-on-the-outside home clocks at 4,412 square feet with five bedrooms and five-and-a-half bathrooms, but there are an additional two living structures on the property. The horseshoe-shaped pond sits in the heart of the property and comes equipped with a water slide, diving board and a fishing dock.