Get connected with our daily update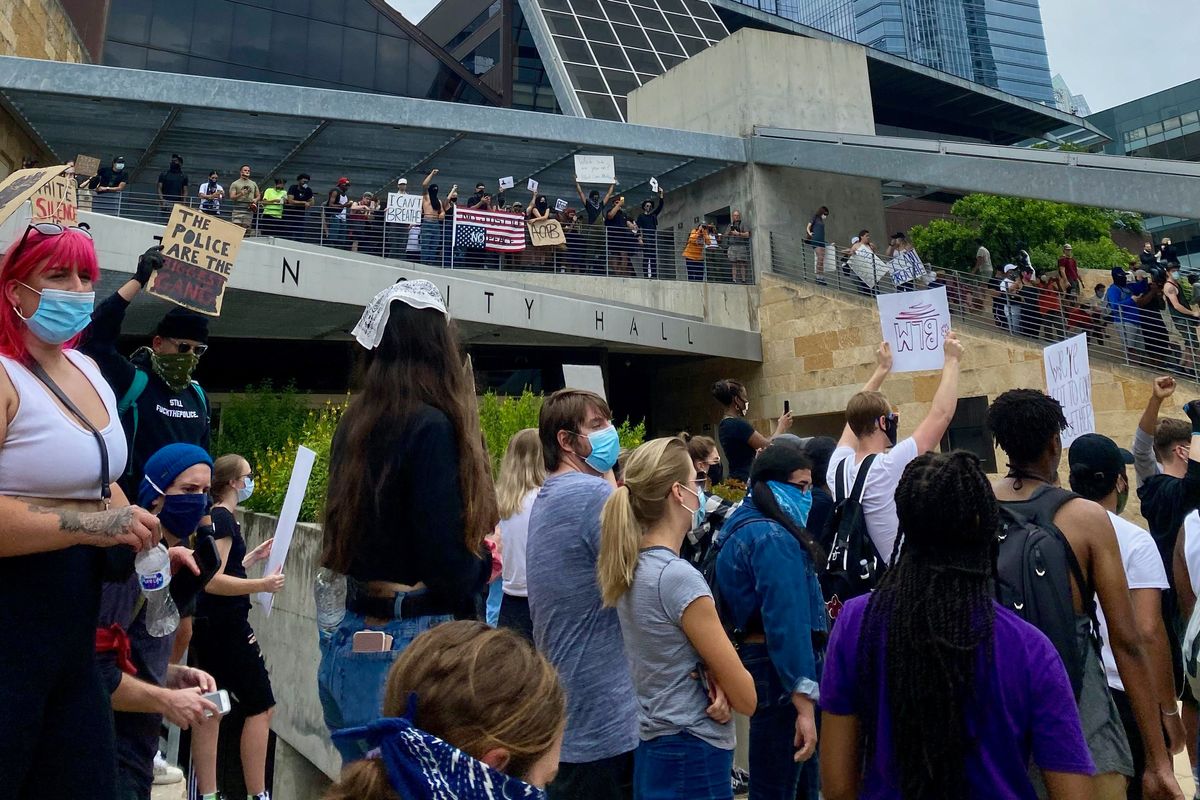 (Mary Elizabeth Potts)
Austin City Council members said they are committed to systemic reforms following four days of protests at which there was police violence against demonstrators, vandalism and looting. Two people—a 20-year-old black man and a 16-year-old—are currently hospitalized after they were shot with bean bag rounds over the weekend.
---
"I am angry and I am hurt and I am sad, and you should be too," Council Member Natasha Harper-Madison said, in tears, during an emotional call to action at a virtual work session earlier today. "It didn't start with George Floyd. It didn't start with Mike Ramos. I could name names all day, and that's a damn shame y'all."
She called for police reform and a review of the city's budget, which will be developed in the coming months. "We absolutely have an obligation to respond, and my hope is that we will and do so in a way that is substantive and meaningful," she said
Council will formally discuss the protests again at a Thursday meeting, where the Austin Police Department will brief members on the weekend's events and the use of force against protestors.
But in opening statements on Tuesday, members started to consider what reforms might be on the table.
As is the case in most cities, the Austin Police Department is the single largest general fund expense. In the fiscal year 2019-20 budget, it accounted for 40% of the $1.1 billion fund. Local activist groups, includingGrassroots Leadership and Communities of Color United, are calling for defunding APD.
"When we're talking about systemic change, we're talking about all the systems," Harper-Madison said. "It's not just one system."
Mayor Steve Adler said at the work session that he hopes the protests, like the pandemic, serve as an opportunity to make Austin a better place. "I really do believe that this is an important watershed moment," he said.
Other council members acknowledged the limits of their authority. "We work on this all the time here," Council Member Greg Casar said in response to Harper-Madison's comments. "But it's so clear that we haven't done enough, and what you're speaking to is that we're not even close."
Council Member Jimmy Flannigan said his perspective has changed since the weekend and that he is committed to supporting his colleagues of color in pushing for change, despite the roadblocks. "These systems are not designed to go quickly," he added.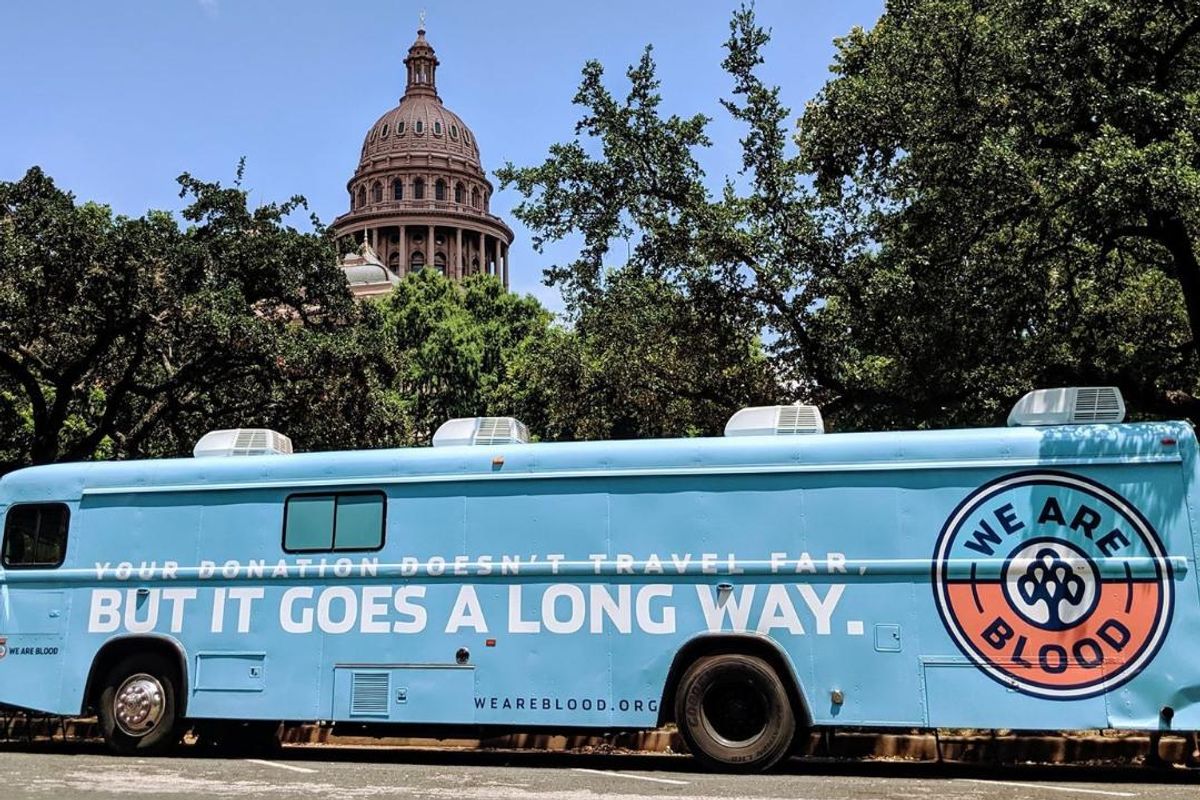 Communities are rallying together after an 18-year-old shot and killed 19 students and two teachers at Robb Elementary School in Uvalde, Texas.
Funds from organizations all around the state–including from Austin's own Los Verdes–are being raised to support families affected by the tragedy. Here's how you can help.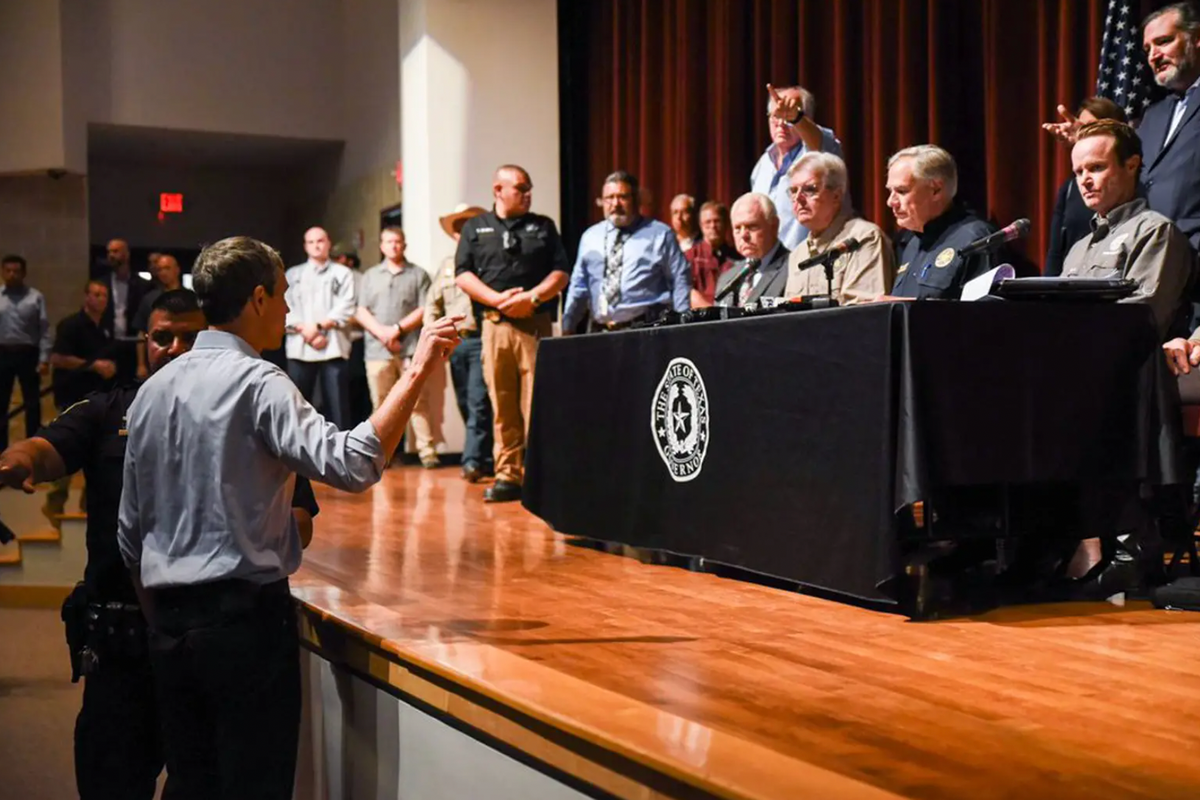 By Patrick Svitek
Beto O'Rourke caused a dramatic scene on Wednesday when he angrily confronted Gov. Greg Abbott at his news conference about the Uvalde school shooting, yelling, "This is on you."
After Abbott was done giving his initial remarks, O'Rourke approached the stage and told Abbott he was "doing nothing" to combat gun violence. He said the Uvalde massacre, in which a gunman killed 19 children and two adults, was "totally predictable."
Some of the Republican officials onstage with Abbott quickly denounced O'Rourke, telling him to go away. Another man onstage used expletives to criticize O'Rourke for interrupting the event. O'Rourke was eventually escorted away amid the unruly scene.
"I can't believe that you're a sick son of a bitch that would come to a deal like this to make a political issue," Uvalde Mayor Don McLaughlin told O'Rourke at one point.