Get connected with our daily update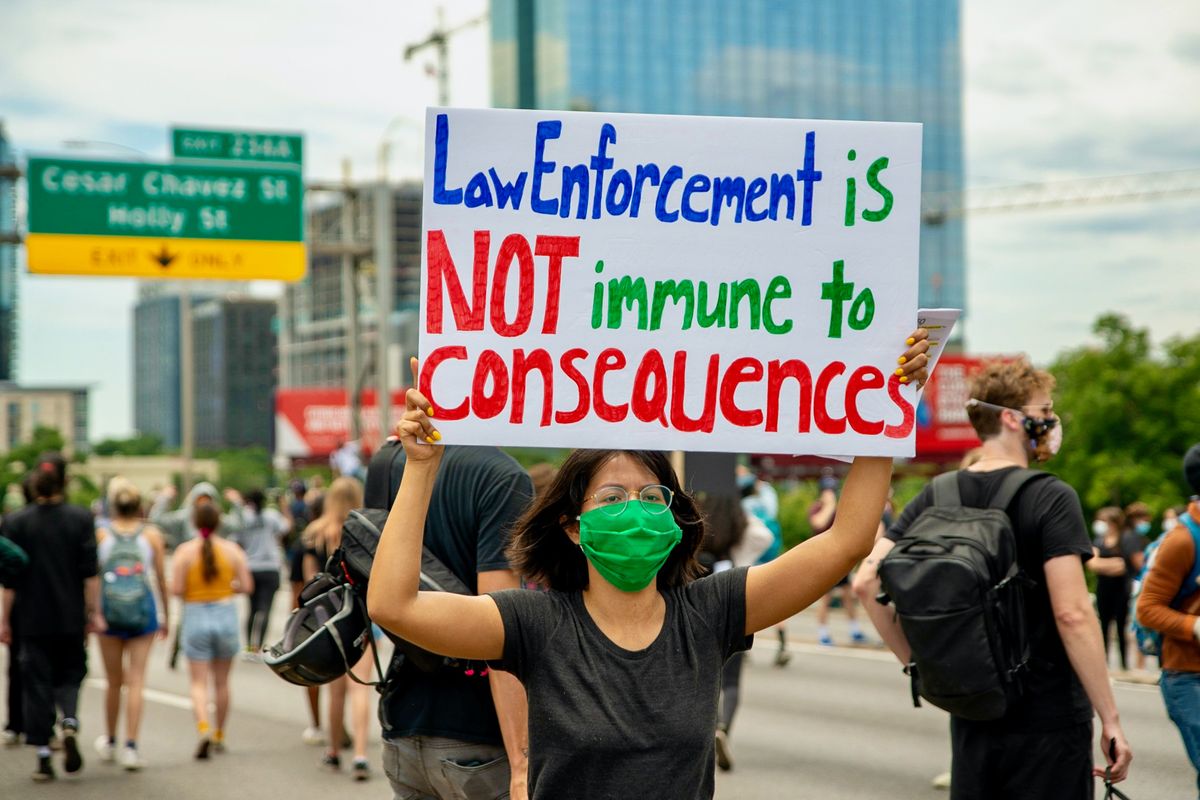 (Poli Pix Co. LLC/Shutterstock)
Welcome to austonia.com, a new local news site for Austin. We're local people producing local stories. 100% free for news, trends, controversies, celebrities. Sign up for daily updates to get our latest stories in your inbox.
As widespread protests against police violence continue in Austin and around the country, local activist groups are pushing for what they've wanted for years but didn't feel they could successfully demand: defunding the Austin Police Department. And people seem to be paying attention.
---
Groups such as the Austin Justice Coalition rallied their members to complete the city's budget survey and register to speak at a special City Council meeting after a weekend of protests when police response left several demonstrators with significant injuries.
More than 10,000 people had completed the survey as of June 3—it's available through July 1—compared to less than 4,000 last year, a city spokesperson said. About 600 citizens spoke at a marathon City Council meeting June 4, including more than 300 solely for the APD briefing and an item related to police funding.
AJC hosted its monthly general meeting on Zoom in the first week of June, where its leadership called for the redistribution of police funding—which accounts for 40% of the city's general fund, or more than $400 million annually—to equity initiatives, marginalized communities and public health programs.
In previous years, activists have only gone so far as to ask the City Council to freeze the APD budget. Maya Pilgrim, a representative of Communities of Color United—which is helping to push for defunding—said there's a good reason for that. "It was still an unpalatable position for, I think, some of our City Council members to take," she said.
But in the wake of APD Officer Christopher Taylor killing Mike Ramos, an unarmed black man, and the death of George Floyd in Minneapolis—as well as recent investigations into racism among APD's top ranks and police violence against protesters that left two young men of color in the hospital—activist groups feel there is an opportunity to ask for more.
"As we're seeing this collective outrage rise again, I'm seeing more openness in really interrogating how we spend our money as a city," Pilgrim said. "Our budget is a moral document."
Not everyone in Austin supports the movement to defund police.
Cary Roberts is the executive director of the Greater Austin Crime Commission, which promotes public safety planning. The organization will ask the city to maintain its commitment to APD funding, and in particular, to a staffing plan that outlines 30 new sworn officer positions as part of the Fiscal Year 2020-21 budget.
(The department currently has 162 vacant officer positions. Its upcoming cadet class has been postponed due to a department-wide investigation, which includes a review of its training materials, prompted by allegations of racism.)
"It's not an either-or. It's not mutually exclusive," Roberts said of improving police accountability and investing in police departments. "We can make the changes that need to be made while also making sure that we're keeping our families and neighborhoods safe."
During a virtual panel hosted by the Center for the Study of Race and Democracy at the University of Texas at Austin yesterday, Council Member Natasha Harper-Madison answered a question about calls to defund APD. "I think we should definitely be thinking wholeheartedly about how we can best use our resources," she said.
Last Sunday, Council Member Greg Casar tweeted in support of reform: "Locally, organizers and activists need your help. They're organizing for transformational change at APD, from top to bottom. Everything is on the table, from personnel to training to use of force."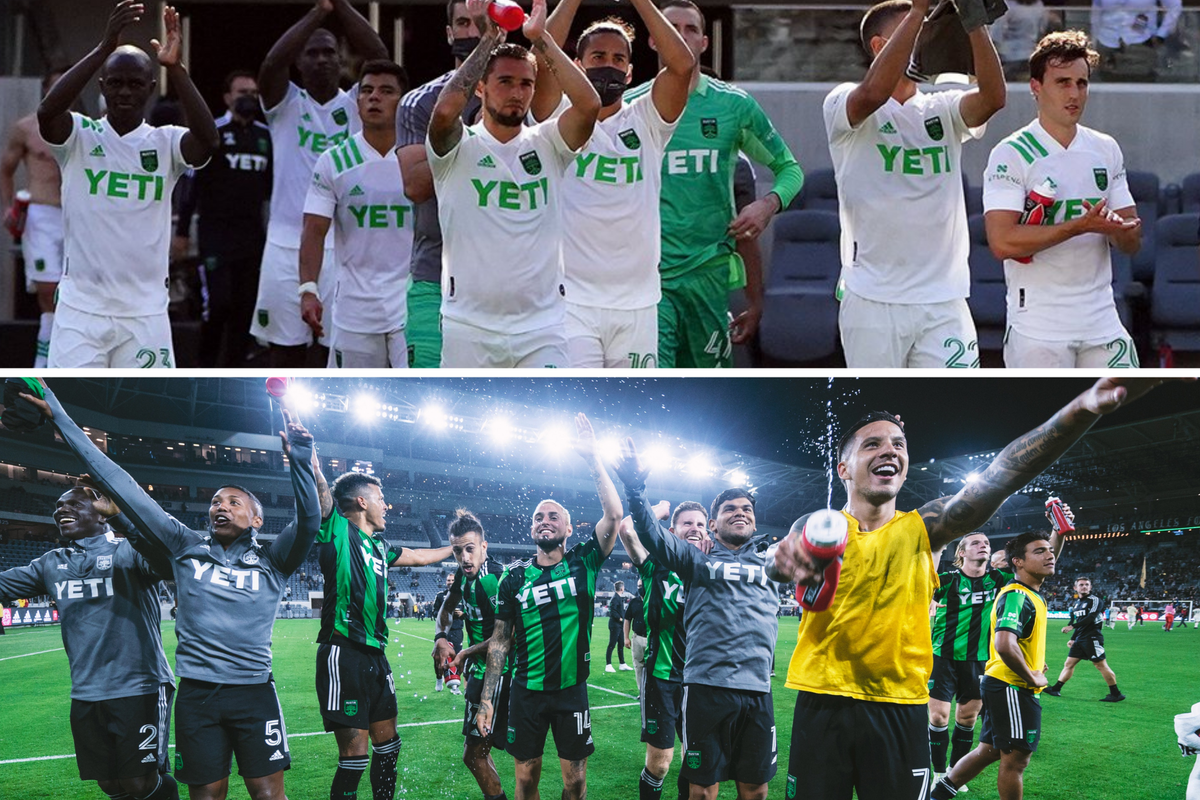 Over a year after they took the stage for the first time in Los Angeles, Austin FC returned to Banc of America Stadium to snatch the No. 1 spot from LAFC in a 2-1 statement win late Wednesday night.
Austin FC, which has flirted with the top spot in the MLS West this season, has now solidly reached the summit just a year after its second-to-last first season finish. The new top dogs are now 7-2-3 overall.
Here's a look at three highlights from the match: