Get connected with our daily update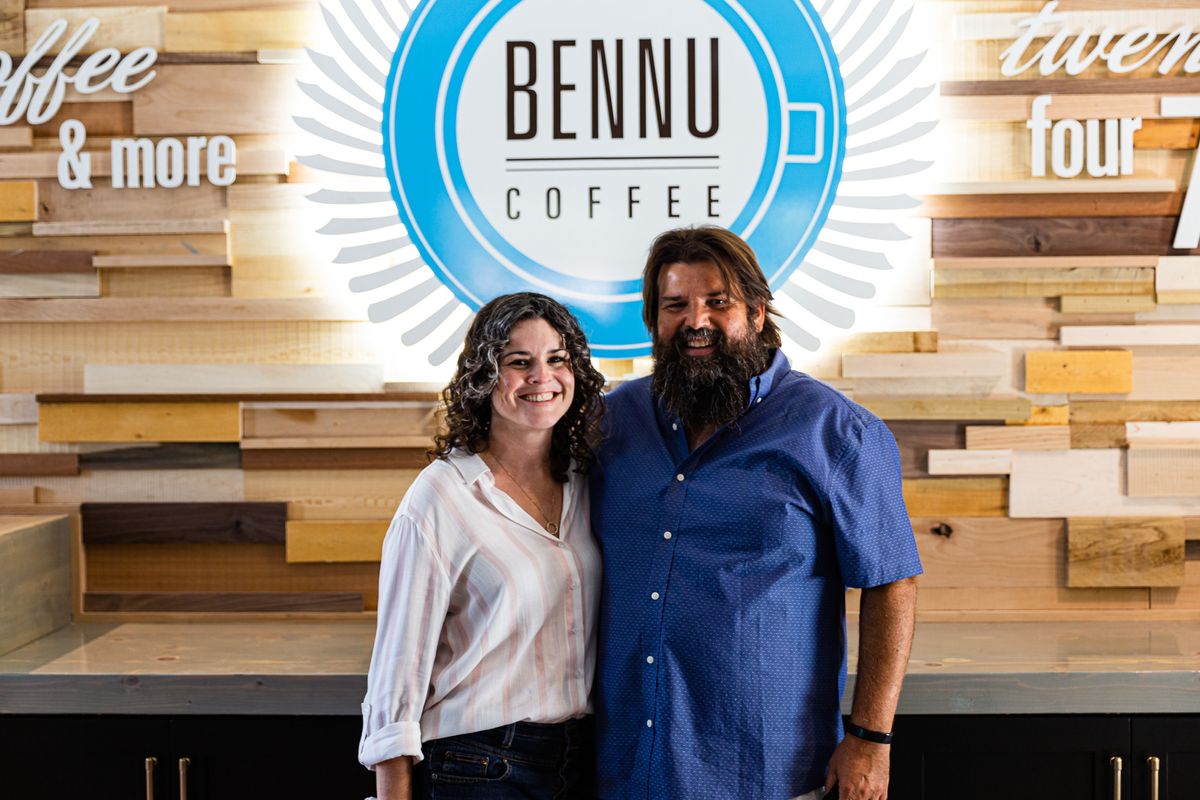 (Stephanie and Steve Williams)
When Stephanie and Steve Williams opened their first Bennu Coffee location on Martin Luther King Boulevard in 2009, it was in the wake of the last big economic recession.
---
"That one was really just my husband and I doing it all ourselves, getting money from our parents' credit cards to buy the flooring," Stephanie told Austonia.
The couple later opened a second Bennu location on South Congress.
Then, last Saturday, they opened a third at the Highland development—right in the middle of the pandemic.
"This is our dream coffee shop," Stephanie said. "Even though it is scary and it is uncertain right now, seeing this dream come to life was really a motivating factor for us."
Since the start of the pandemic, many small businesses have been forced to close their doors—either temporarily or forever—including Austin favorites like Threadgill's, Dart Bowl and the Lake Austin Boulevard Magnolia Cafe.
But a few intrepid owners are opening, expanding and investing despite the uncertain economic future.
Doors ajar
Though Sammy Lam only officially began working toward the opening of Wanderlust Wine Co. last summer, the downtown tap winery is the result of years of planning and study.
Lam helped finance the business with a small insurance payout he received after his mother died. She loved wine and would have one glass of Franzia each week, often while chatting with her son—who at the time was too young to join her.
"I'm like, 'What am I going to do if I spend this money?'" Lam told Austonia.
Initially, Lam planned to soft-open Wanderlust during SXSW in the hopes that he could raise the additional money. But when SXSW was canceled, he had to rethink his entire business plan.
"So then we went to being essentially an online retail establishment," Lam said.
Wanderlust started selling bottles, branded face masks and tickets for virtual tastings on its website until it opened—on what Lam called its fifth attempt—in early June.
"We finally were able to open our doors a little bit," he said. "Going from zero to some people, it felt like a lot."
Making lemonade
Other Austin business owners have found opportunities for growth in spite of the pandemic.
Try Hard Coffee, a new walk-up shop that also serves tacos and pastries, which opened in mid-June in the space previously occupied by Blue Dahlia Bistro. Two of its three owners—John French and Gabrielle Rose—also own Clever Baking Co., which serves coffee shops in the Austin area.
"We birthed Try Hard out of the wholesale bakery business struggling," co-owner Raechel Hurd told Austonia.
Clever Baking Co. now operates out of Try Hard's space and supplies the shop's pastry menu.
"It was kind of a major sidestep for us that allowed us to continue and pretty much ensure jobs for ourselves and our staff," Rose said.
Similarly, Bird Bird Biscuit recently announced plans to open a second location in Brentwood.
Co-owner Ryan McElroy said the pandemic forced the fast-casual shop to transition to an online-only ordering model. But customers preferred the new pick-up window to waiting in line to order in person, which during the business' peak times used to take up to an hour.
"We would never in a million years have risked shutting down our whole dining room and getting rid of our line," McElroy said. "Being forced to do it, it reveals an insight that we would have never found otherwise."
While McElroy and his business partner, Brian Batch, had thought about opening a second location, there were no plans to do so until the pandemic revealed this new business model—and provided an ideal location.
McElroy also owns Thunderbird Coffee. While Bird Bird Biscuit was thriving—a recent push to support Black-owned businesses even led it to close for a day so staff could recuperate—Thunderbird's West Koenig Lane location was struggling. The new Bird Bird will replace this shop, with a large patio and a coffee trailer on site.
"We're doing it to try to build something beautiful for the future but also works for the present," McElroy said.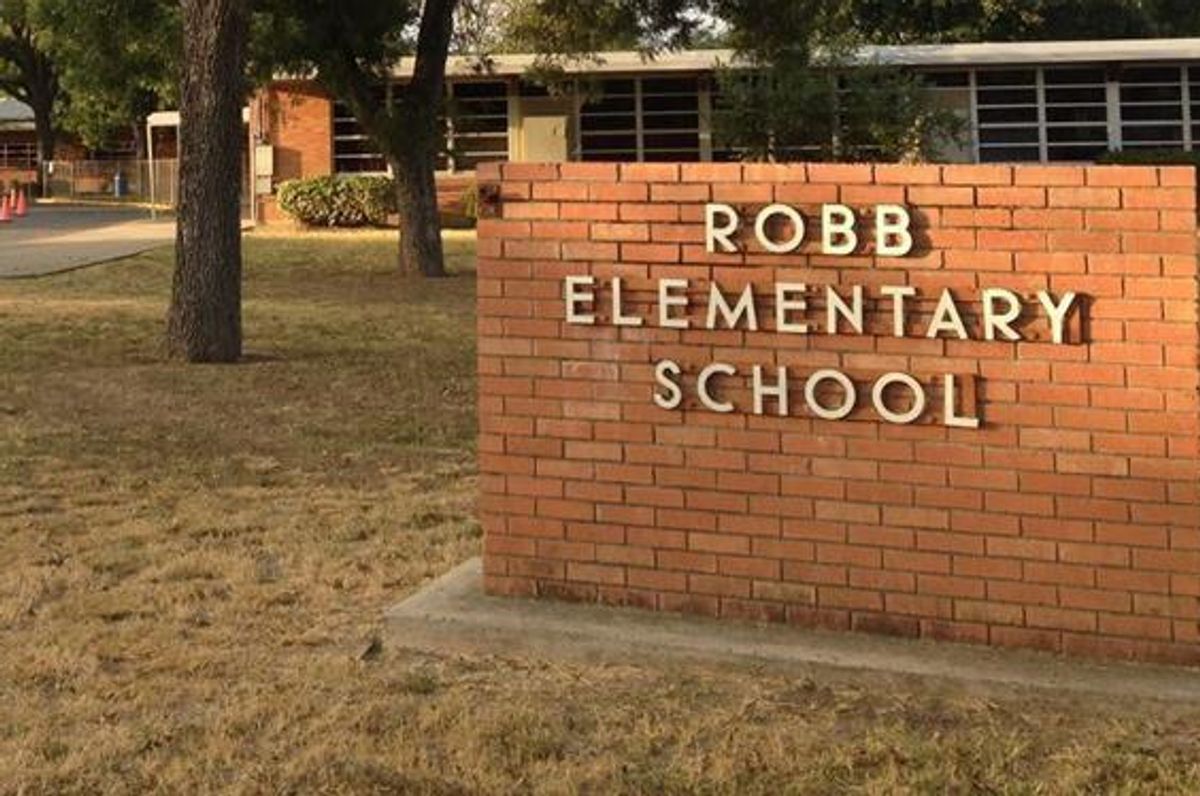 Nineteen kids and two adults are dead after a shooting at Robb Elementary School in Uvalde, Texas—a small town an hour and a half west of San Antonio—on Tuesday afternoon.
Gov. Greg Abbott said the suspect, 18-year-old Salvador Ramos, is believed to have been killed by the police. The Uvalde Police Department said the shooting began at 11:43 a.m. Tuesday.
"What happened in Uvalde is a horrific tragedy that cannot be tolerated in the state of Texas," Abbott said. "He shot and killed—horrifically, incomprehensibly."

Texans are grieving for the victims of this senseless crime & for the community of Uvalde.

Cecilia & I mourn this horrific loss & urge all Texans to come together.

I've instructed @TxDPS & Texas Rangers to work with local law enforcement to fully investigate this crime. pic.twitter.com/Yjwi8tDT1v
— Greg Abbott (@GregAbbott_TX) May 24, 2022
According to University Health Hospital officials, a 66-year-old woman and 10-year-old girl arrived in critical condition. Uvalde Memorial Hospital reportedly received 13 children for treatment and two individuals who were already deceased. At the time, it was believed 14 had died in this shooting.

The shooter prompted a lockdown at the elementary school of just under 550 students, with San Antonio Police sending SWAT, and Eagle chopper and Crime Scene Investigators.
According to White House press secretary Karine Jean-Pierre, President Joe Biden has been briefed on the tragedy and "His prayers are with the families impacted by this awful event, and he will speak this evening when he arrives back at the White House."
At 21 deaths, it is the deadliest school shooting in Texas and one of the deadliest in the U.S. since 26 at Sandy Hook Elementary lost their lives. This is the U.S.'s 213th mass shooting of 2022.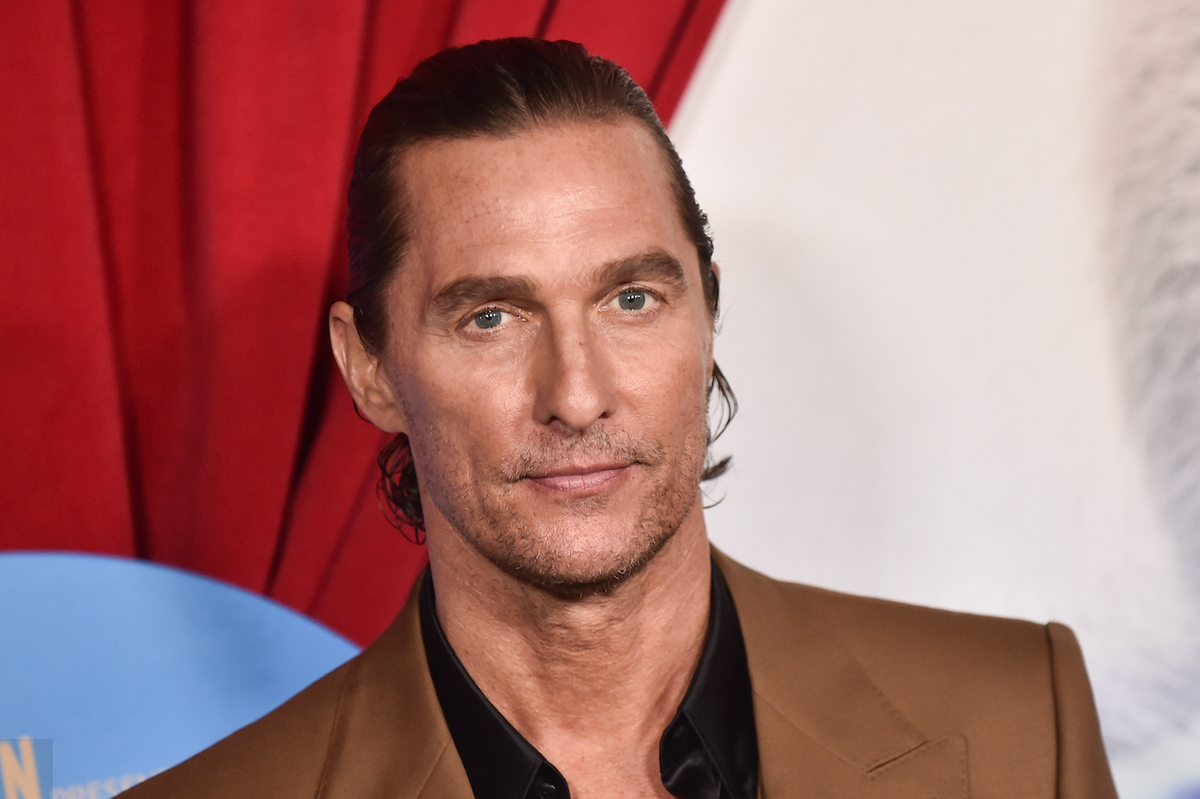 Local celebrity Matthew McConaughey issued a statement calling for action as he and the rest of the nation mourn for the 21 lives lost in the Uvalde school shooting.
Nineteen kids between the ages of 6 and 10 years old and two adults were killed Wednesday at Robbs Elementary School in the small town of Uvalde, an hour and a half drive west of San Antonio.
McConaughey was born in Uvalde in 1969, where he lived in his young years. His mother was a school teacher and his father worked in the Texas oil industry.
He tweeted his response to the deadly shooting, saying, "This is an epidemic we can control, and whichever side of the aisle we may stand on, we all know we can do better. We must do better. Action must be taken so that no parent has to experience what the parents in Uvalde and the others before them have endured."