Get connected with our daily update
(Roschetzky Photography/Shutterstock)
It would be easy for Cedar Park Mayor Corbin Van Arsdale, whose community is more than 80% white, to look at the unrest happening in larger metro areas like Austin and decide it's not his problem.
---
The large protests and, in some cases, violent rioting during the past week over police brutality, touched off by the killing of George Floyd by four white Minneapolis officers, have been largely confined to diverse metropolitan population centers.
Austin, where some demonstrators were hospitalized after weekend clashes with police, is no exception.
But Van Arsdale and other city officials and police chiefs in Austin's overwhelmingly white and affluent suburbs see signs that the Black Lives Matter movement and its attendant demands for change are reaching into these communities—most of which have never before had to openly grapple with the issue of police brutality.
In Georgetown on Wednesday, Police Chief Wayne Nero greeted a crowd of about 200 mostly white residents carrying signs in front of the courthouse supporting the Black Lives Matter movement.
In Lakeway, more than 90% of residents are white, while nearly 30% of the police officers are people of color. Local residents staged a peaceful demonstration outside the police department on Saturday and another one in the city on Tuesday night, said city spokesperson Jarrod Wise.
In Leander, residents are asking police how they can protect citizens from racial violence, opening conversations about the department's policies on body cameras, complaints and racial profiling, said Assistant Police Chief Billy Fletcher.
Police in Bee Cave are helping a group of teens from Lake Travis High School stage a Black Lives Matter rally in front of City Hall on June 13.
"We have been listening and learning," reads a message on the Cedar Park Police Department's Facebook page.
Bee Cave Police Chief Gary Miller said while he disagrees with violence, he believes most protesters are trying to peacefully find a way to express their anger, and rightfully so.
"I don't know any officer who believes the actions by any of the four officers in Minneapolis [are] anything other than criminal," he said.
Asked if the suburbs have a responsibility to engage in the conversation about race and police, Van Arsdale and Fletcher had the same answer: "Absolutely."
"Dr. King said, 'Injustice anywhere is a threat to justice everywhere.' This includes our suburbs," said Van Arsdale, a white former Republican Texas state lawmaker. "We need to speak clearly and with one voice: This is not 1862. This is not 1962. We don't want any of that part of that America again."
Suburban police say they are prepared for outside agitators disrupting their mostly quiet communities.
Miller, for example, has extra officers near the Galleria in the evenings to protect against potential looters.
West Lake Hills Police Chief Scott Gerdes said his department hadn't gotten any specific threats, but he has put extra officers on call.
"I certainly can't predict where these things may go," Gerdes said Tuesday, as chatter about suburban protests ramped up on social media.
The violence didn't come. Instead, there is conversation—with the potential for action.
Leander business owner Gus Gordon on Monday organized a meeting between local police and black business and civic leaders, which he saw as a good "first step" toward sowing support and empathy in a community that may not fully understand the recent anger on the streets. He's planning a more public and social community event later in the month, he said.
"For a lot of people in these majority white or affluent communities, this is not an issue that directly affects them, so it can be overlooked and seem exaggerated," said Gordon, who is black, and who owns Cappelliera's Barber Salon. "This is a national issue. Even if it doesn't directly touch Leander, Georgetown, Cedar Park, we should still have the support of people that are for justice—for all people."
(Clint Broden)
Daniel Perry, the active-duty Army sergeant who says he shot Black Lives Matter protester Garrett Foster in self-defense, was driving for Uber when he accidentally encountered the demonstration on the night Foster was killed, his attorney said Monday.
Perry, who is stationed in Killeen and only allowed to travel 100 miles from base, was not in Austin that night to attend the demonstration, attorney Clint Broden said, but because it "was the closest location that had significant ridesharing customers."
Broden also shared a redacted version of Perry's bank statement that shows two deposits from Uber that he said correlated to runs in Austin that night. Perry has been ordered to remain on base since the shooting, Broden said.
"We hope this puts to rest the allegations that Sgt. Perry traveled to Austin for any nefarious purpose," he said.
Some, including Foster's mother, have pointed to Perry's since-deleted Twitter account as evidence that he disagreed with BLM protesters and showed up at the rally to cause trouble.
The release was accompanied by six photos showing what the attorney described as the damage inflicted on Perry's car by protesters, including a bullet hole.
After Perry shot Foster, who was carrying an AK-47 and whom Perry claims was raising his rifle "in a direct threat to [his] life," another person in the crowd shot at Perry's vehicle, according to police. That person has not been publicly identified. Like Perry, he or she had a concealed carry license and was questioned and then released by the Austin Police Department.
Protesters arrested

On Saturday, in the wake of Foster's death and the release of Perry's name the day before, protesters and law enforcement clashed in demonstrations near downtown. Austin police on Monday released the names of 40 people arrested at the protests. The most common charge was obstruction of a highway.
Perry's attorney shared photos that he says show damage inflicted by protesters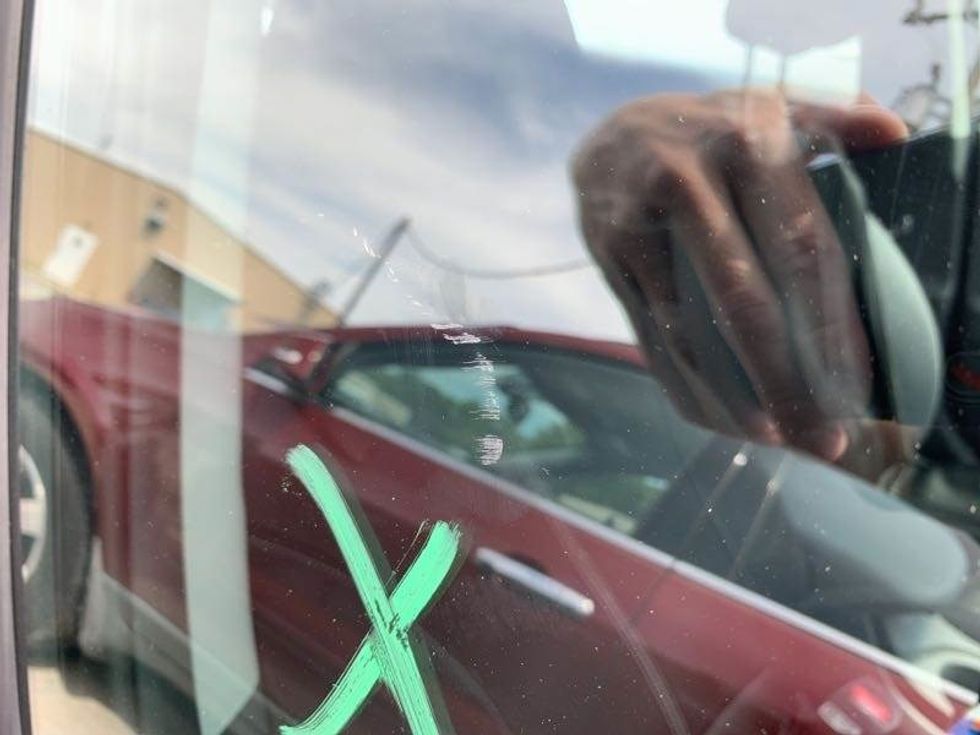 Perry's lawyer claims this photo shows where the vehicle was scraped with a brick.
(Clint Broden)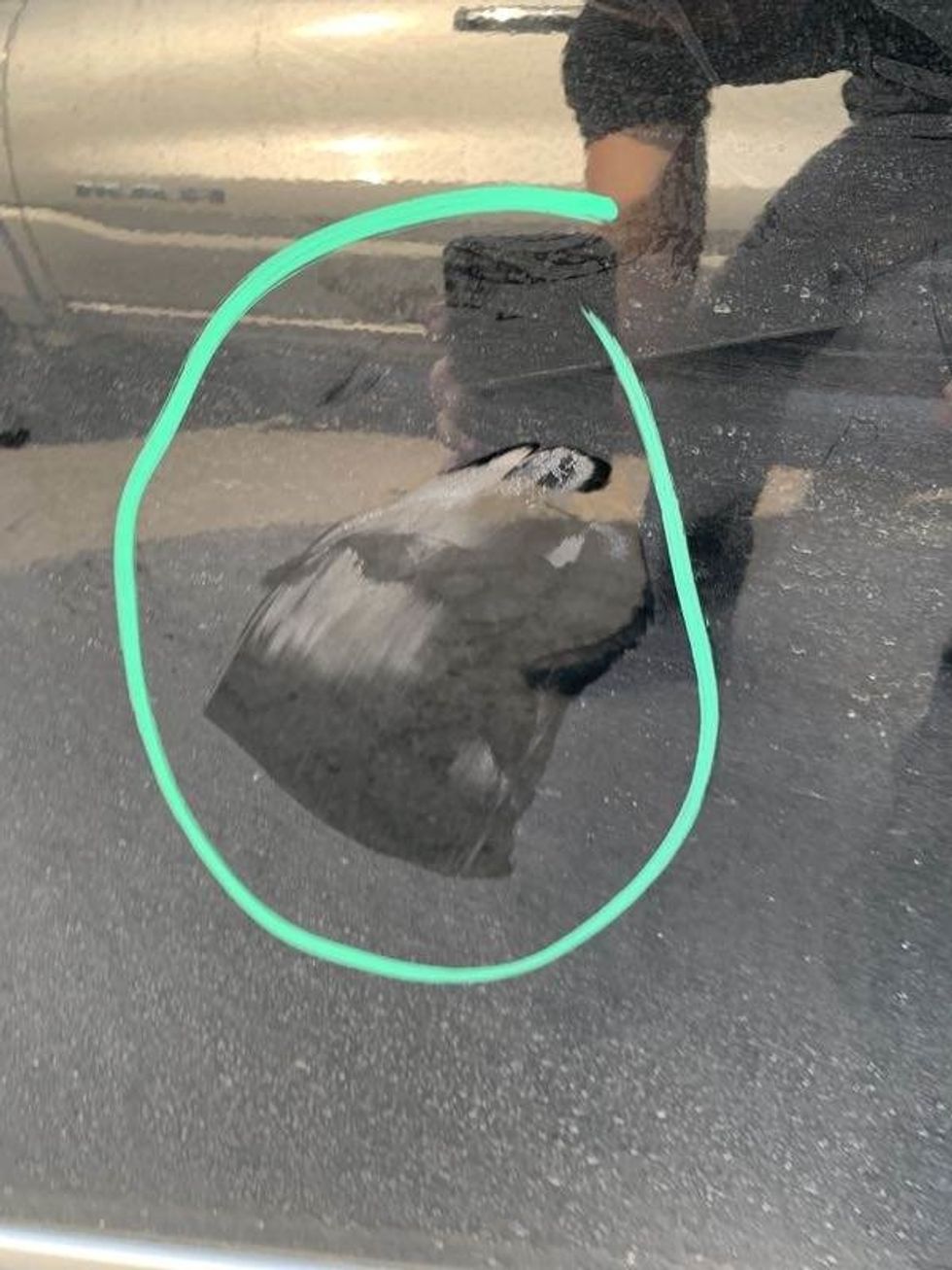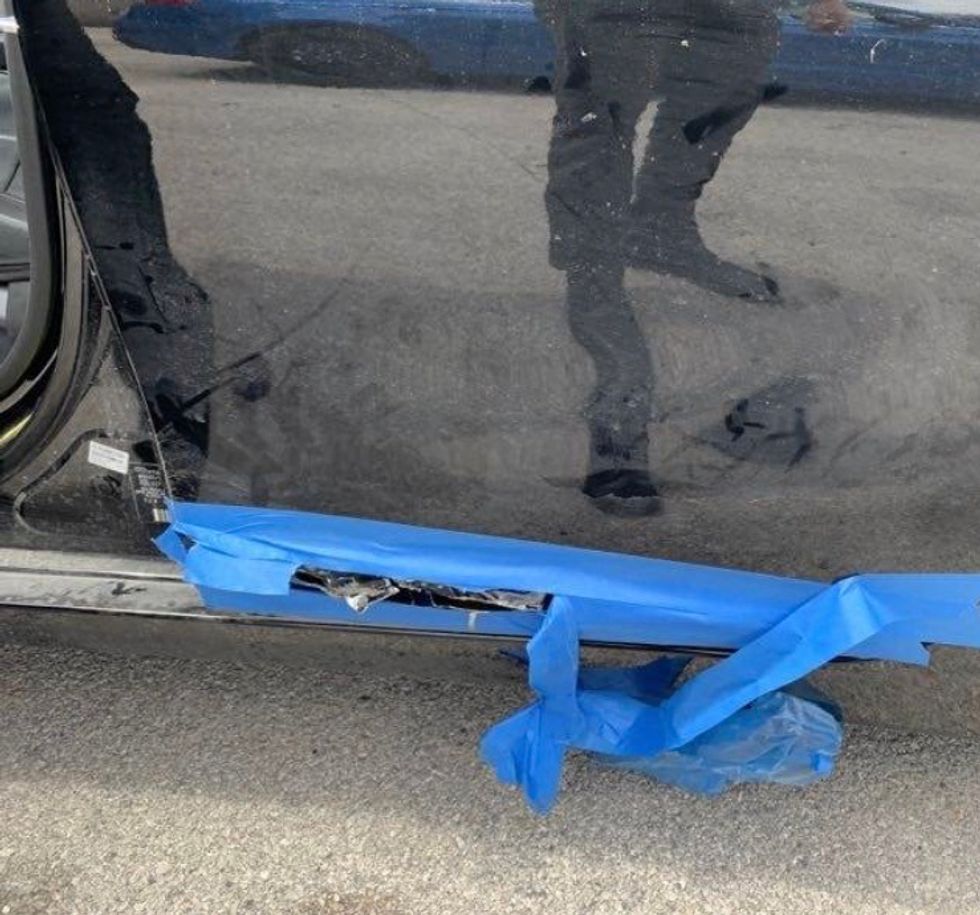 This photo, the lawyer says, depicts bullet holes.
(Clint Broden)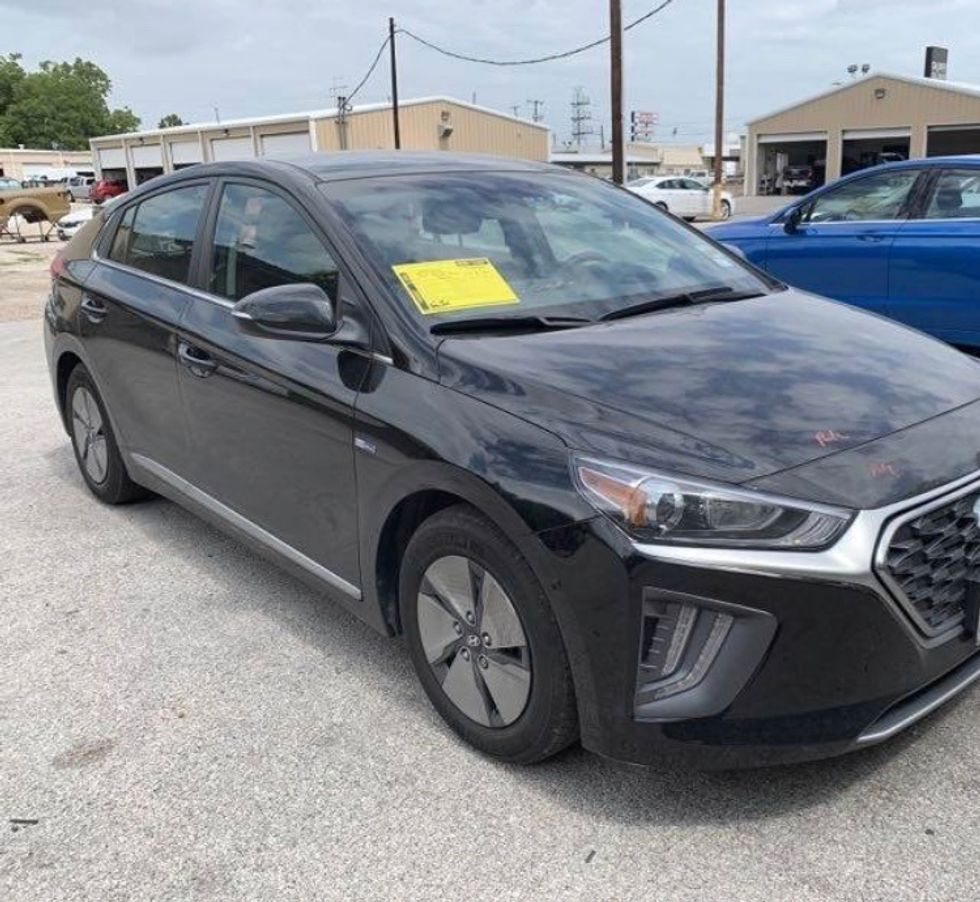 Perry's lawyer claims this photo shows hood damage "identified by auto body shop as a result of banging."
(Clint Broden)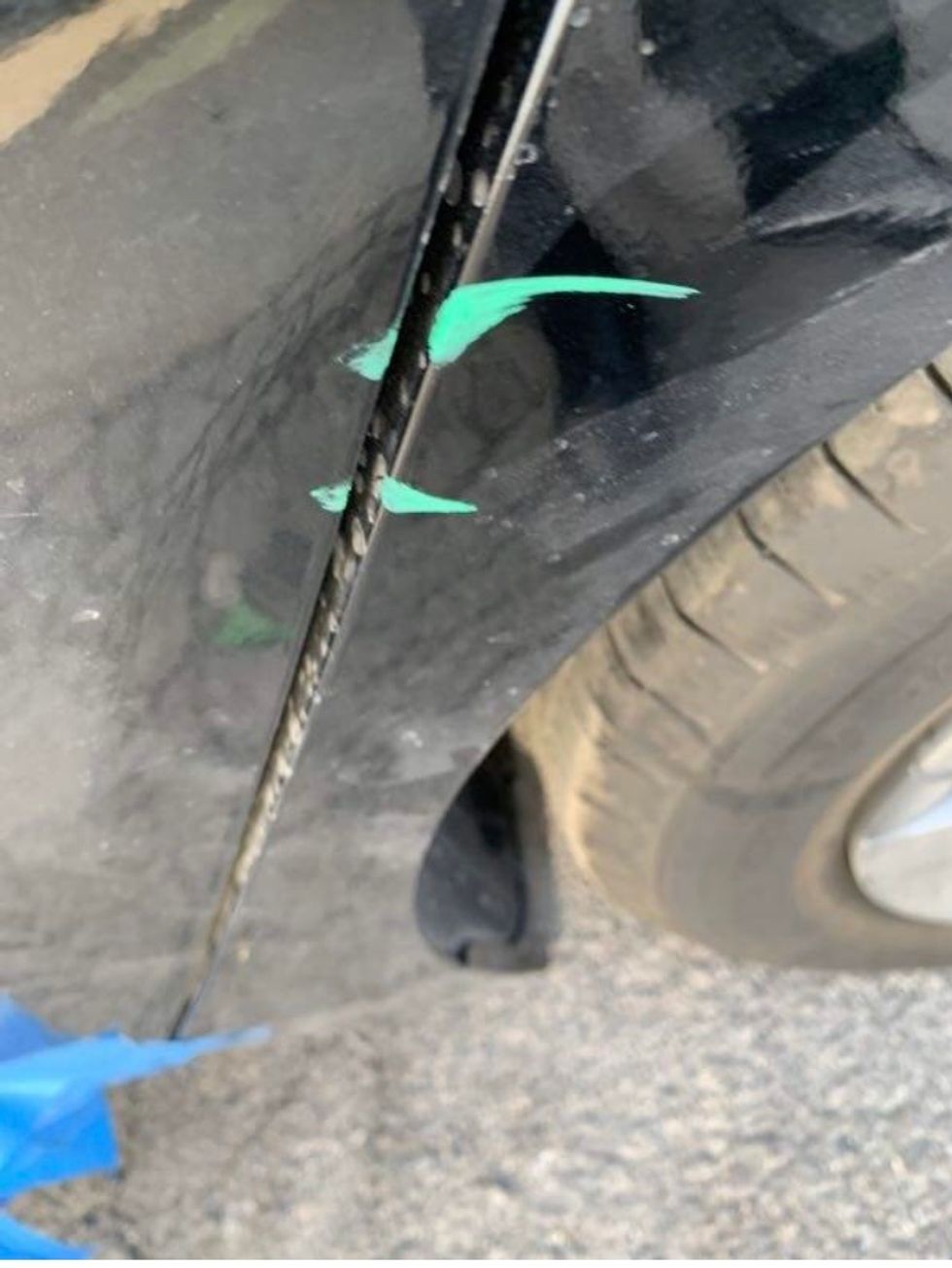 This photo, the attorney claims, shows a misaligned door where people hit the vehicle.
(Clint Broden)
Follow Austonia on Instagram to keep up with what's happening in your city.
Our Instagram page allows you to stay up to date with all things Austin, from coronavirus updates to local personalities. Join our Instagram family to see the faces, events and news that make up the city.
(Apple)
Former Longhorn and NFL star Emmanuel Acho stars in the two-part premiere of "The Oprah Conversation," which hit screens on Apple TV+ over the weekend.
<p>Acho is a natural fit to kick off the new show by Oprah Winfrey. The two are partnering to <a href="https://austonia.com/media/uncomfortable-conversations" target="_blank">publish a book based off his wildly popular social-media series</a>, "Uncomfortable Conversations with a Black Man."</p>In the show's first installment, Winfrey and Acho answer questions by white and Latino guests about race and what it means to be Black in America.<p>"He's answering uncomfortable questions about racism in America and the best ways to keep the conversation going with your family and friends," reads a statement on the show's social media.</p><div class="rm-shortcode" data-rm-shortcode-id="b731717d9d6127f784b0c98ace3bba1a"><div class="fb-video" data-allowfullscreen="true" data-href="https://www.facebook.com/video.php?v=2661048164154842"></div></div><p><br/></p><p>"The Oprah Conversation" is Winfrey's newest series on Apple TV+, following "Oprah Talks COVID-19" and "Oprah's Book Club."</p><p>In future episodes, the show will continue to explore timely topics with leaders from across the globe. <a href="https://tv.apple.com/us/episode/uncomfortable-conversations-with-a-black-man-part-1/umc.cmc.18mbwbiobbhzpxceuzvijsln8?showId=umc.cmc.49yt85r7ow6904u0177r694qy" target="_blank">Watch it here.</a></p>