Get connected with our daily update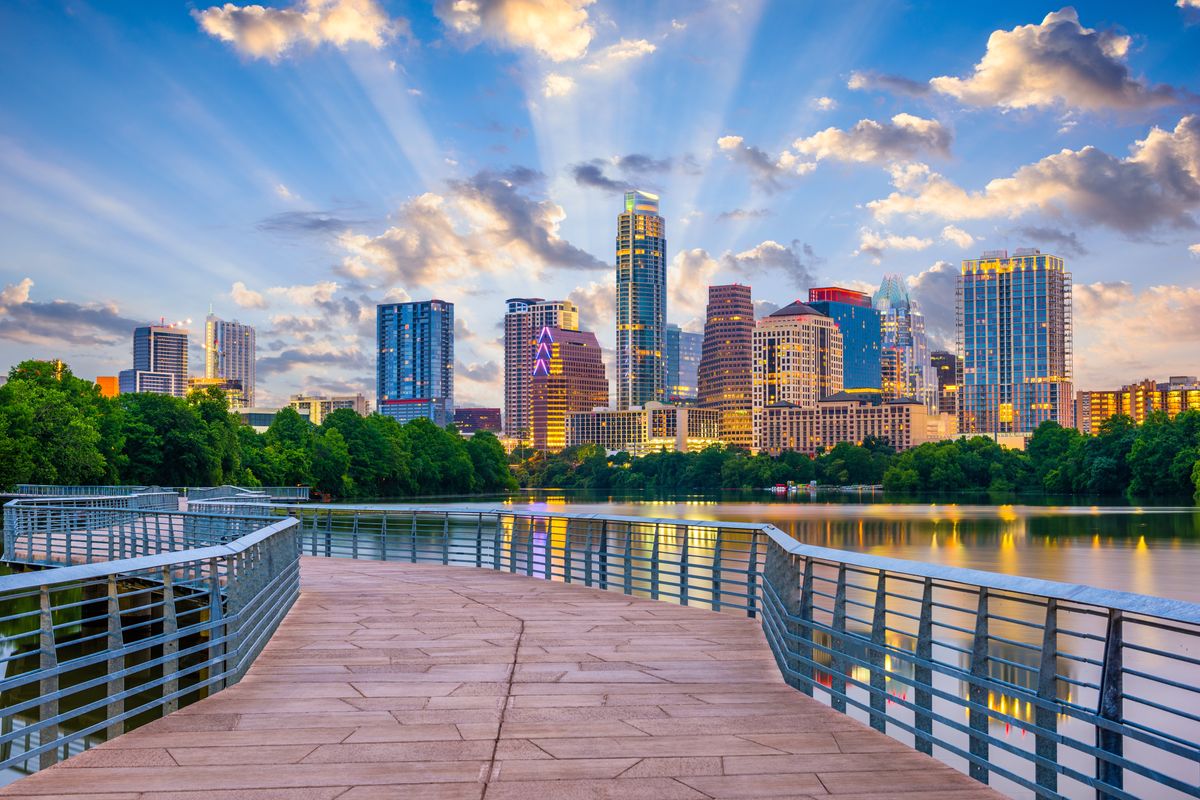 (SeanPavonePhoto/Adobe)
In 2010, shortly after the Great Recession ended, entrepreneur Paul O'Brien and his family—wife and three kids—packed up their home in the Silicon Valley town of Los Gatos and headed to the Silicon Hills hub of Austin. The O'Briens were eager for a better quality of life.

---
The mortgage crisis and other issues "made us realize we were not where we wanted to be," said O'Brien, founder and CEO of Austin-based MediaTech Ventures.
Ten years after arriving here, O'Brien believes many current residents of the San Francisco Bay Area—encompassing the San Francisco and San Jose metro areas—will pull up stakes and settle in Austin (and other cities in Texas) to flee sky-high housing prices and other quality-of-life drawbacks. Why now? The coronavirus pandemic has propelled the remote-work movement, freeing up folks who've been tethered to offices to work from, and live, practically anywhere.
On Twitter, Silicon Valley investor and entrepreneur Balaji Srinivasan wrote in May that the remote-work wave has erased some of the key reasons for staying in the Bay Area.
"The office isn't used, the industry is going remote," he tweeted. "So SF is just pure repulsion. And people will fly away."
A May 3-5 survey by Redfin, a residential real estate brokerage company, found that 51% of people living in San Francisco would "fly away" if current work-from-home policies became permanent. The No. 1 driver of this would-be exodus? The desire to live somewhere less expensive. The San Francisco Chronicle reported in April that, based on anecdotal evidence, the coronavirus pandemic apparently "has prompted a minor but disorienting Bay Area exodus."
Before the pandemic, 35% of local residents indicated in a 2019 survey by the San Francisco Controller's Office that they were likely to move away from San Francisco in the next three years.
Perhaps buoying the potential San Francisco-to-Austin shift is the fact that a number of Northern California-based employers maintain sizeable outposts in Central Texas. The list includes AMD, Apple, Applied Materials, Dropbox, Facebook, Google, Oracle, PayPal and Visa.
Data suggests a pandemic-inspired migration from the Bay Area to Austin might already be underway.
Figures from Apartments.com show an upward trend in searches by people in San Francisco for places to live in Austin. The data covers the period from Feb. 1 to June 5.
Another apartment website, Zumper, has recorded a 29% spike in Austin searches by people located in the San Francisco Bay area. The site compared the two-month period of February and March to the two-month period of April and May. Zumper noted that May is the kickoff of the summer moving season, which might account for part of the 29% increase.
Of course, Austin has seen this scene play out for a while, with a steady stream of folks transplanting themselves from the Bay Area to Austin in the years since the Great Recession. One high-profile example: Silicon Valley entrepreneur, investor, author and podcaster Tim Ferriss relocated to Austin in 2017 to escape an environment that he branded as close-minded.
"While many poke fun at all the immigrants to Austin, and even disdain all those Californians," O'Brien said, "the fact is that many left in 2009 and 2010 precisely to be Texan and not Californian. Austin, from that point forward, became a prototype—an MVP—of how cities throughout the world could also thrive through the internet and how we could all look to the internet in our traditional industries."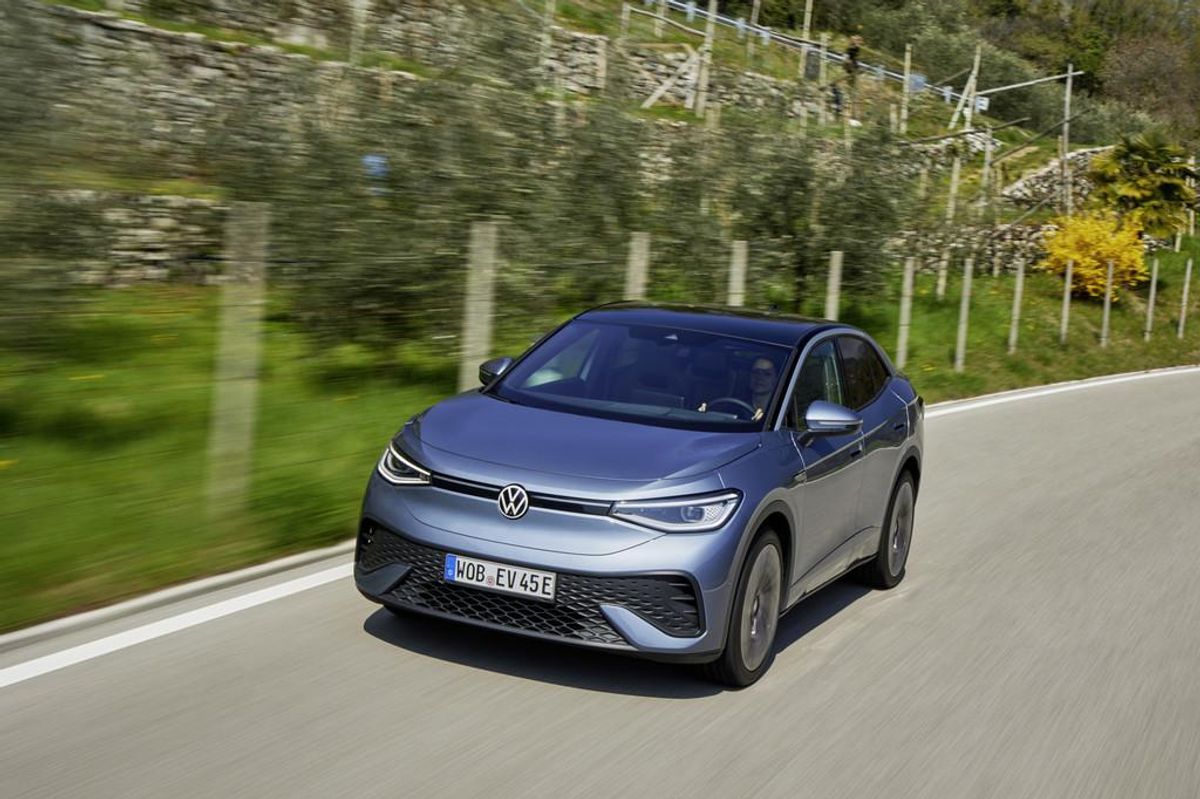 Whether you're making the switch out of a gas-powered car or thinking of adding another EV into the mix, tax credits could go away for your desired car.
The climate-health-tax package could become law soon. And while Democrats had aimed to expand consumer tax credits for battery-powered vehicles Sen. Joe Manchin called for some supply chain requirements in order to go along with the broader bill.
The Alliance for Automotive Innovation estimates that'll cut vehicles eligible for the credits from 72 to 25. Brands eligible for a tax credit include BMW, Ford and Rivian. As Electrek reports, sales can push manufacturers over the predetermined threshold of qualified sales, and Tesla is part of that group.
For some EV owners, however, this incentive wasn't an influence on their decision anyway.
Anuarbek Imanbaev, VP of the Tesla Owners Club Austin, said the credit played very little role in his decision to get a Tesla.
He views his first Tesla as a more luxurious type of purchase that's a different approach than what other car shoppers have.
"That's a different segment," Imanbaev said. "I think in that segment, it was nice to have, but it wasn't anything that affected whether I would buy the vehicle or not."
Still, Imanbaev thinks for those shopping for vehicles up to about $65,000, the tax credit could increase demand.
Reginald Collins, a sales professional at Onion Creek Volkswagen, has talked to the clients who weigh cost more when buying a vehicle and he said the tax credit is a "huge deal."
"On top of the fact that you're not paying for any gas. And you're saving Earth, it's not a combustion vehicle," Collins said, referring to Volkswagen's ID.4 that people can buy with a $7,500 tax credit.
What's its appeal over a Tesla or other electric vehicles?
"Just the flexibility of it, it's much less expensive," Collins said.
And while EVs require some wait—Collins estimates the ID.4 taking about 8 to 10 months— he also said that the plant in Chattanooga, Tennessee is making for faster production.
"If you need parts, you can order them from the states instead of ordering them in Germany," Collins said. "So if you have customer issues they can get parts quicker."
So if you're trying to get a deal on an EV, you may need to act quickly. The Senate sent the plan, known as the Inflation Reduction Act, to the House earlier this week meaning it could be headed to President Biden's desk soon.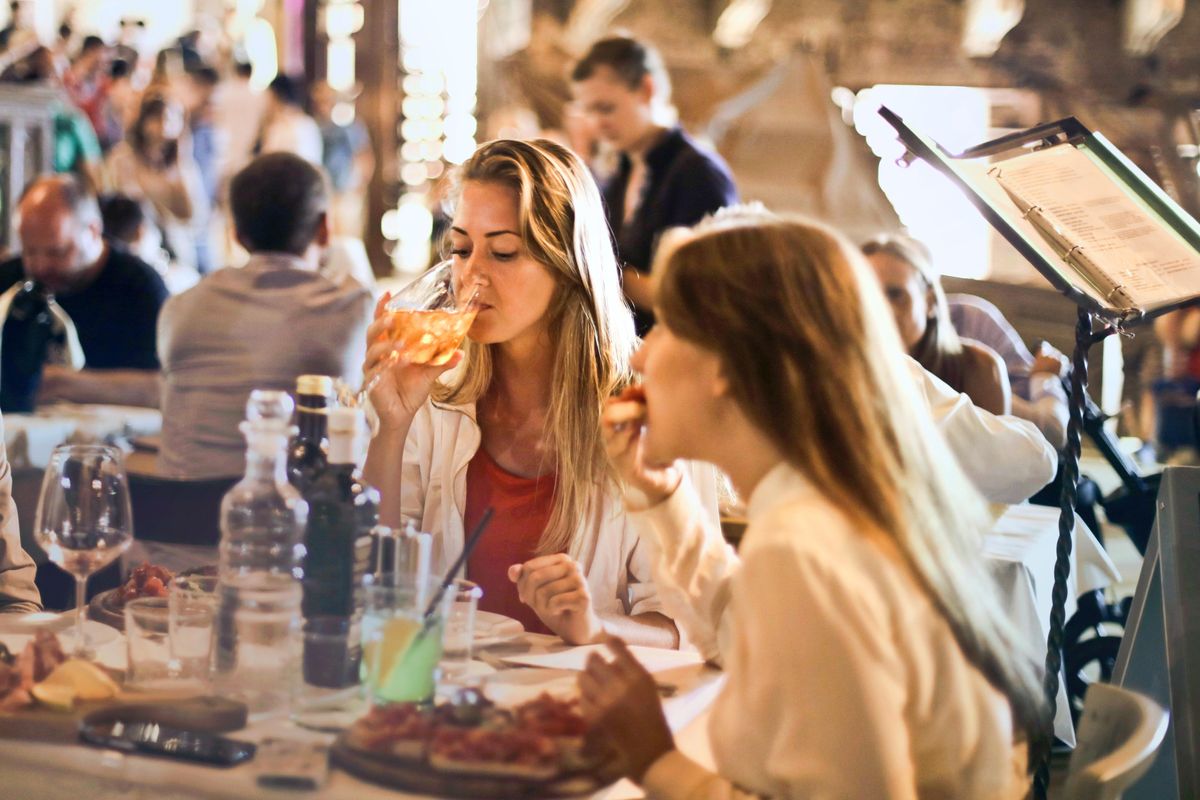 A chain of plant-based restaurants and wellness centers is getting its start in Austin.
Following time in executive-level positions with Austin-started Whole Foods Market, Betsy Foster, former senior vice president, retiring co-founder and CEO John Mackey and former Whole Foods co-CEO Walter Robb are onto their next project: a startup called Healthy America LLC.
The venture raised $31 million from investors earlier this year to create a national network of wellness centers and vegetarian restaurants.
Bloomberg reported on a now-closed job posting for Healthy America, which described it as "an evidence-based lifestyle company, leading the convergence of culinary, healthcare, and wellness."
The posting mentions an aim to "meaningfully transform the health and wellbeing of individuals." Aside from food, educational, fitness and spa services may also be offered.
Incorporated in 2020, Healthy America seems to be at an office near 38th Street and Lamar Boulevard, the
Austin Business Journal
reports.