Get connected with our daily update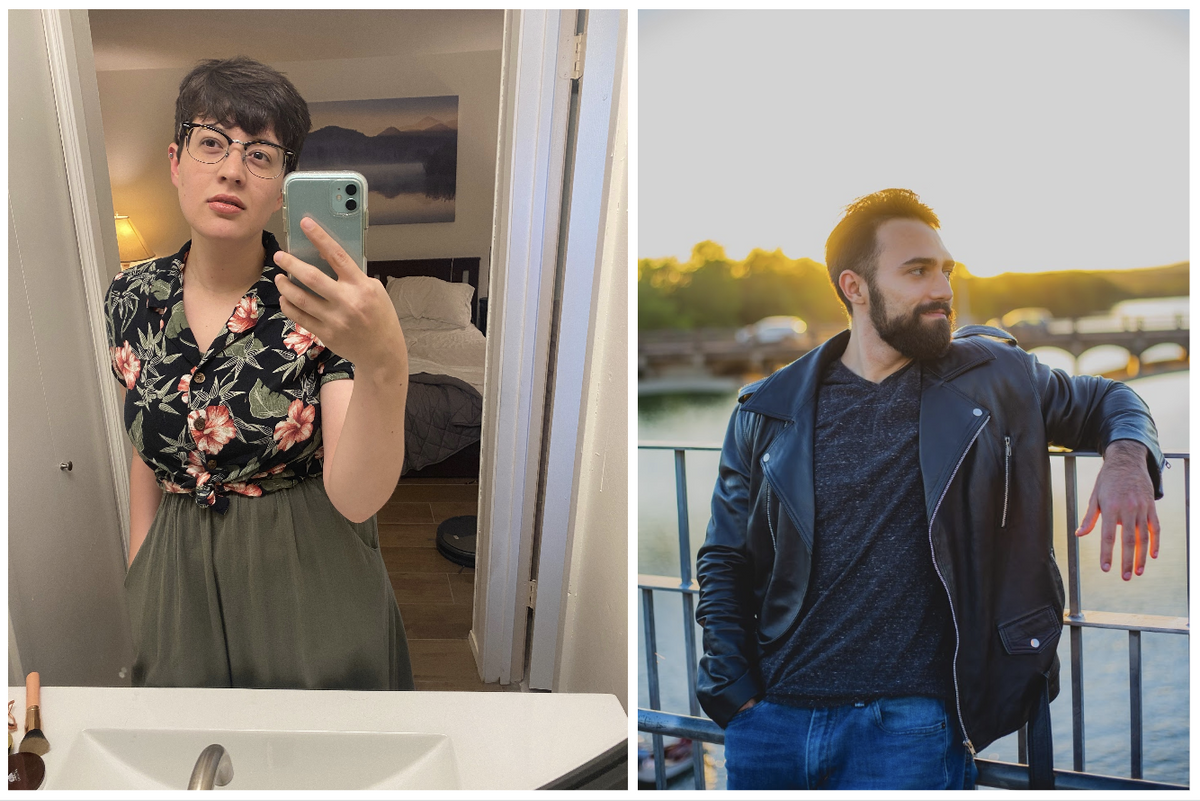 (Jett Anderson/Hinge)
The coronavirus pandemic has radically changed the way people perform everyday tasks, from buying groceries to getting a haircut. But perhaps no activity looks more different—and in some cases, more challenging—than dating.
---
Looking for love has always come with obstacles, and they've become even greater in an era of mask-wearing, social distancing and quarantining. Nevertheless, many Austinites continue to navigate these uncharted waters. Their stories make one thing clear: Dating during COVID-19 is no walk in the park—except for when it is.
Making it to the next round
Mary Añez is not a big fan of text-based communication. If she matches with somebody on the dating app Hinge, she's quick to invite them to talk via Zoom. The video chatting tool isn't seamless, but it's a good way to gauge chemistry before committing to an in-person date.
"I don't want to use the word interview, but it's kind of like that," Añez says with a laugh.
Añez has maintained a fairly strict quarantine, and she admits the path forward for dating during a pandemic is often unclear. She's gone on a few socially distanced walks and has the option to hang out with dates on her spacious balcony, but even then, she has to trust the other person has been respecting quarantine as well.
"I'm not about to be like, 'You have to only see me,' but there is a virus," she says. "So it's like, kind of, you do only have to see me, although that's not really the emotional terms of engagement that we have."
While COVID-19 presents a unique set of obstacles for dating, the principles are familiar. For Añez, maintaining a strict quarantine or opting to meet up at a spot where both people feel comfortable ultimately boils down to respecting boundaries.
"All I ask is that you respect my time, and you respect me as a person, which makes it sound like the bar's on the floor," Añez says. "But that, I think, is the highest bar that a lot of people never really reach."
"That escalated quickly"
Jett Anderson and Sean Moore couldn't have predicted how momentous their first date would be. Not because sparks flew, but because it took place one week before Austin partially shut down in March.
"That was the last time I went downtown," Moore says. "I was driving down there thinking, 'Why am I going to see a guy in a pandemic? Why am I doing this?' But it worked out, I guess."
Moore and Anderson have been dating for nearly four months now. From their second date onward, they've had to spend virtually all their time together at each other's homes.
"Literally on our second date, I'm inviting a strange man into my home," Moore jokes. "I remember just getting weirdly like, 'OK, I trust you with my family's life. I hope that you're serious.'"
Since then, they've enjoyed many blissful nights watching The Marvelous Mrs. Maisel and What We Do in the Shadows and playing Animal Crossing: New Horizons. (They're keeping an eye on their in-game avatars as they talk to me via Zoom.) They're looking forward to the day they can safely go kayaking or play disc golf again, but they're grateful for the firm foundation they've established during the pandemic.
"I would like to do other things, yeah, but because of how close we've gotten and how hyper-focused we've been, I really enjoy that," Anderson says. "If it ever opens up again—"
"Please don't talk like that!" Moore interrupts.
Anderson tries again: "When it does, eventually, that foundation's there."
Pandemic pro tips
Britny Eubank was arguably better-equipped for pandemic dating than most people. She's been practicing extreme social distancing—about 1,600 miles—for the past eight months with her boyfriend, who lives just outside Philadelphia.
The two last saw each other in February; the pandemic derailed Eubank's plans to fly to Philly in June, and they're not sure when they'll see each other next.
"We have another attempt planned for the fall, but at this point, everything is 'wait and see,'" Eubank says.
In the meantime, they've stuck faithfully to phone and video dates every Thursday night for the last eight months; they boosted it to twice a week after Eubank's June trip got canceled. In that time, Eubank has picked up a few long-distance tips that could make pandemic dating more bearable.
"Do your small talk via text, that way you can find out what you have in common and talk about those more interesting things on actual 'dates,'" she says. "Try to be as patient as possible with technical difficulties. And if your relationship seems like it's going in the long-term direction, definitely be intentional about the time you spend together."
Want to read more stories like this one? Start every day with a quick look at what's happening in Austin. Sign up for Austonia.com's free daily morning email.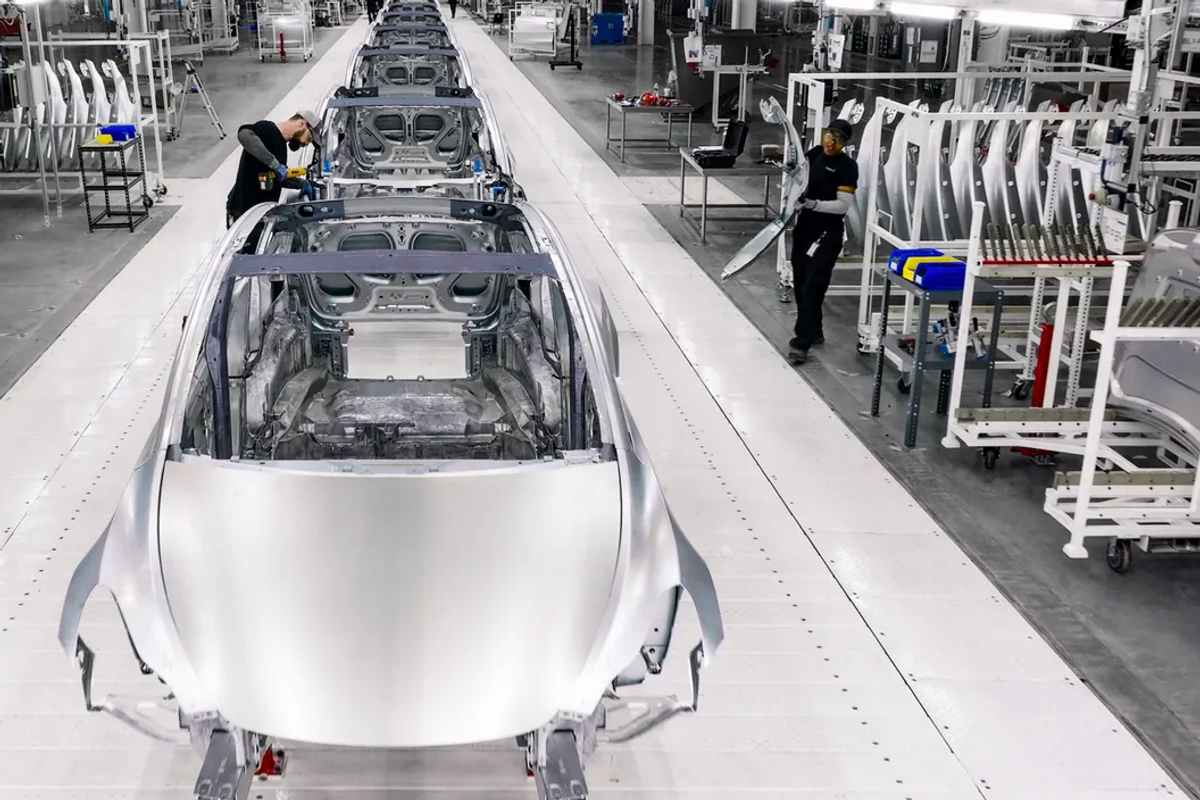 Giga Texas, the massive Tesla factory in southeast Travis County is getting even bigger.
The company filed with the city of Austin this week to expand its headquarters with a new 500,000-square-foot building. The permit application notes "GA 2 and 3 expansion," which indicates the company will make two general assembly lines in the building.
More details about the plans for the building are unclear. The gigafactory has been focused on Model Y production since it opened in April, but the company is also aiming for Cybertruck production to kick off in mid-2023.
While there is room for expansion on the 3.3 square miles of land Tesla has, this move comes after CEO Elon Musk's recent comments about the state of the economy and its impact on Tesla.
In a May interview with Tesla Owners Silicon Valley, Musk said the gigafactories in Berlin and Austin are "gigantic money furnaces" and said Giga Texas had manufactured only a small number of cars.
And in June, Musk sent a company wide email saying Tesla will be reducing salaried headcount by 10%, then later tweeted salaried headcount should be fairly flat.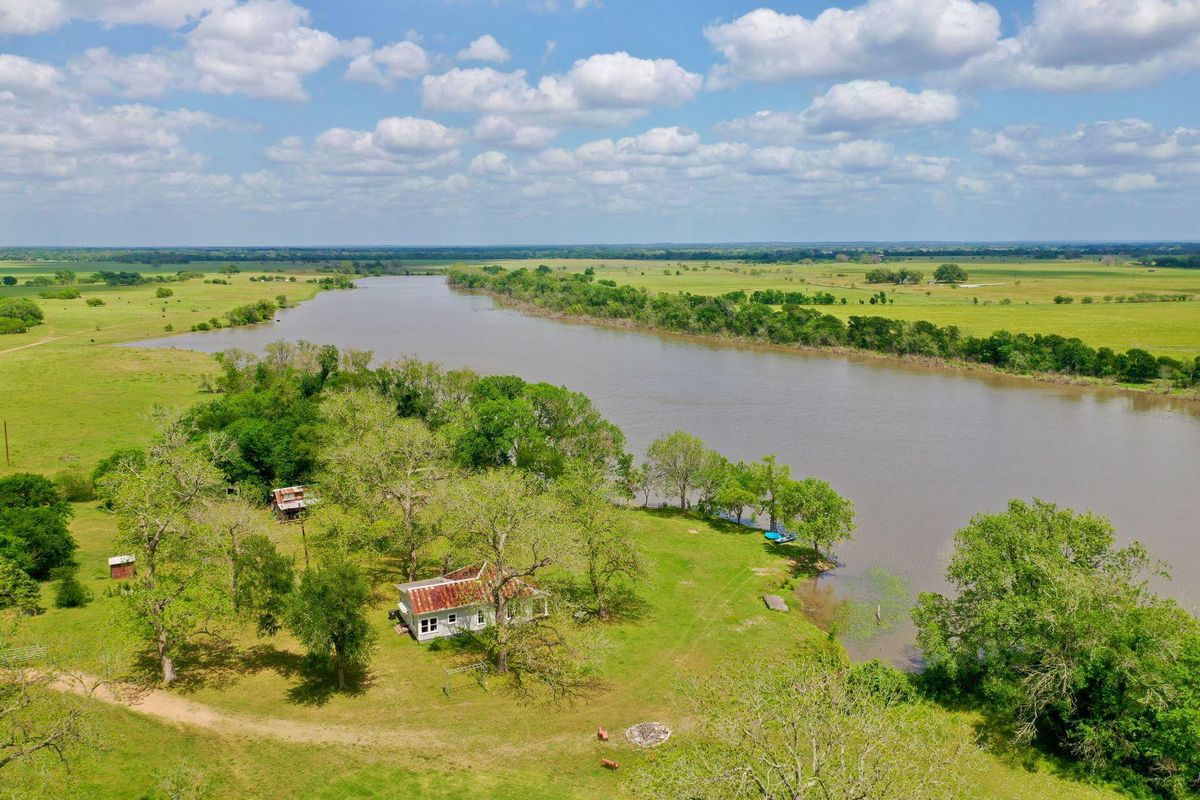 It's been a record-breaking hot summer already and Austin still has a few months of heat to weather. But the heat doesn't have to be so bad if you've got a swimming hole in your backyard, like these three ranches.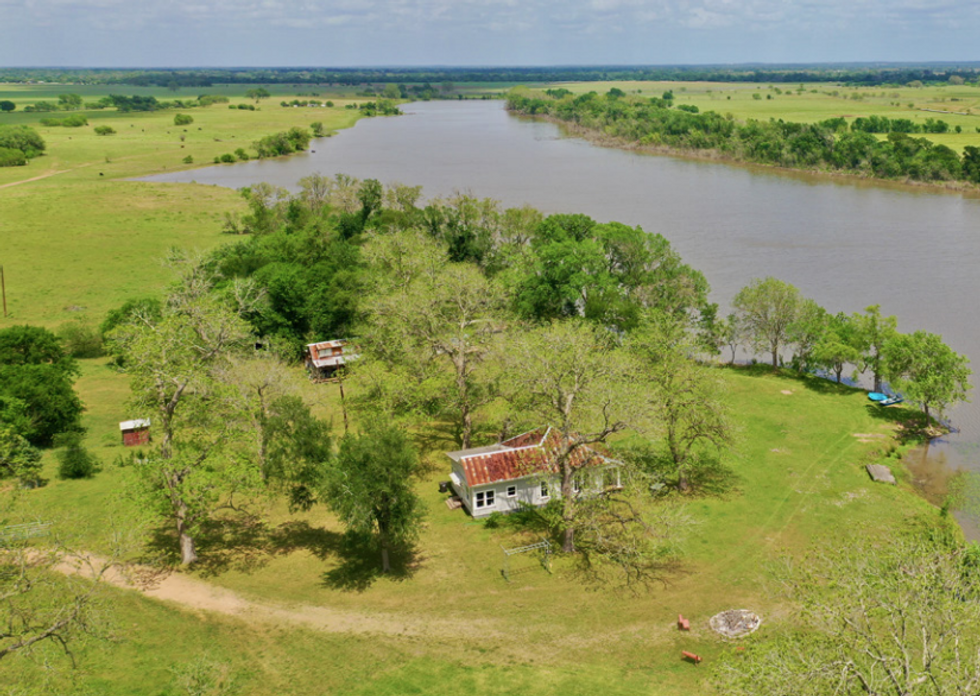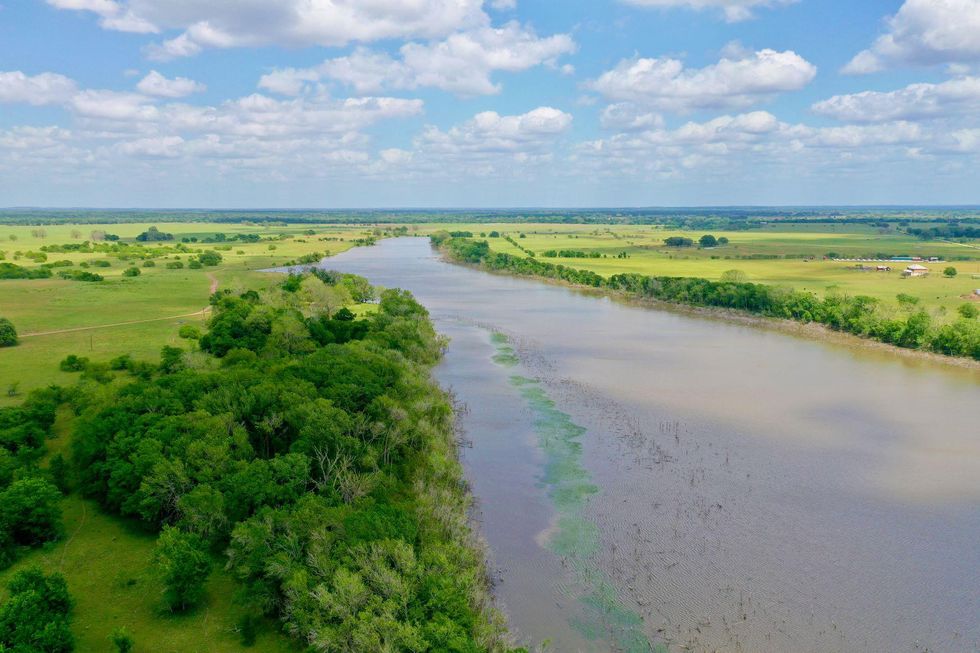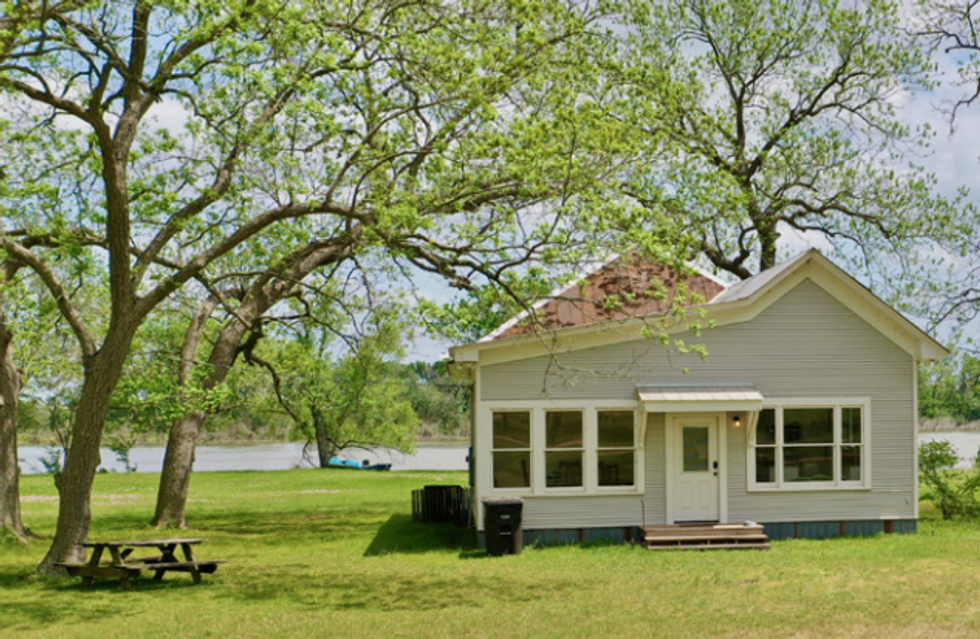 You'll have to leave city limits if you're looking for a proper ranch property like 417 Acres Shipp Lake Ranch, aptly named for its acreage. The property comes built out with three farmhouses, one of which has bedrooms and two bathrooms and two of which have two bedrooms and one bathroom. The nearly untouched property, which surrounds the 100-plus-acre Shipp Lake, has remained in the same family since the early 1900s and gives you picturesque views for the making of a dream home. In fact, the previous owners ran a water ski camp on the property.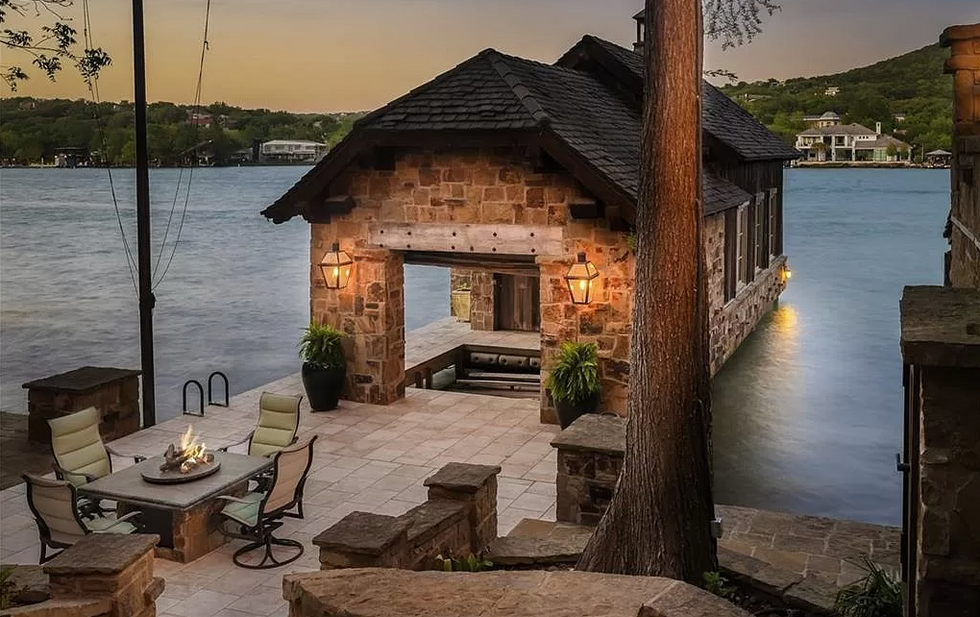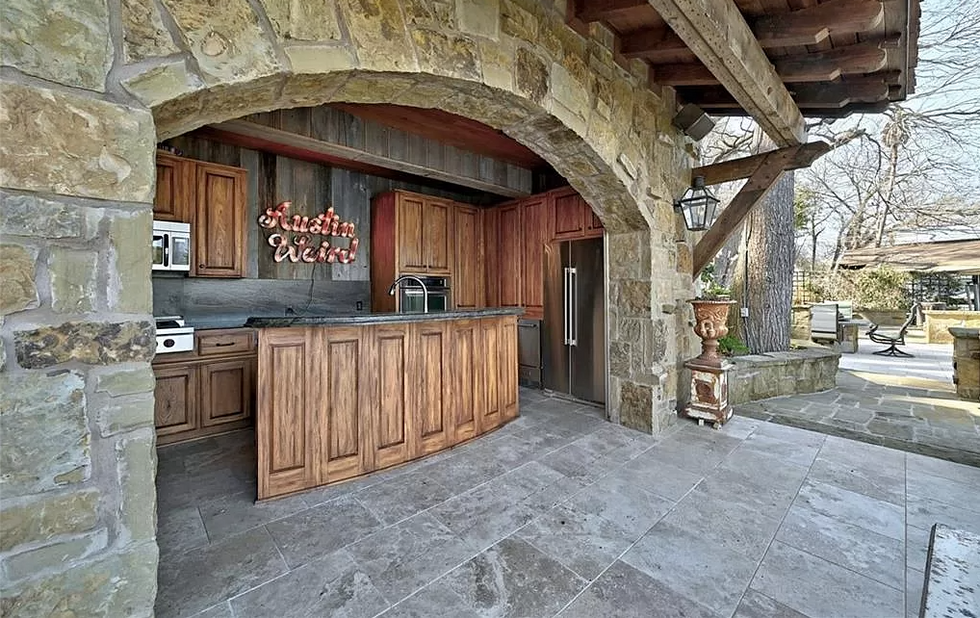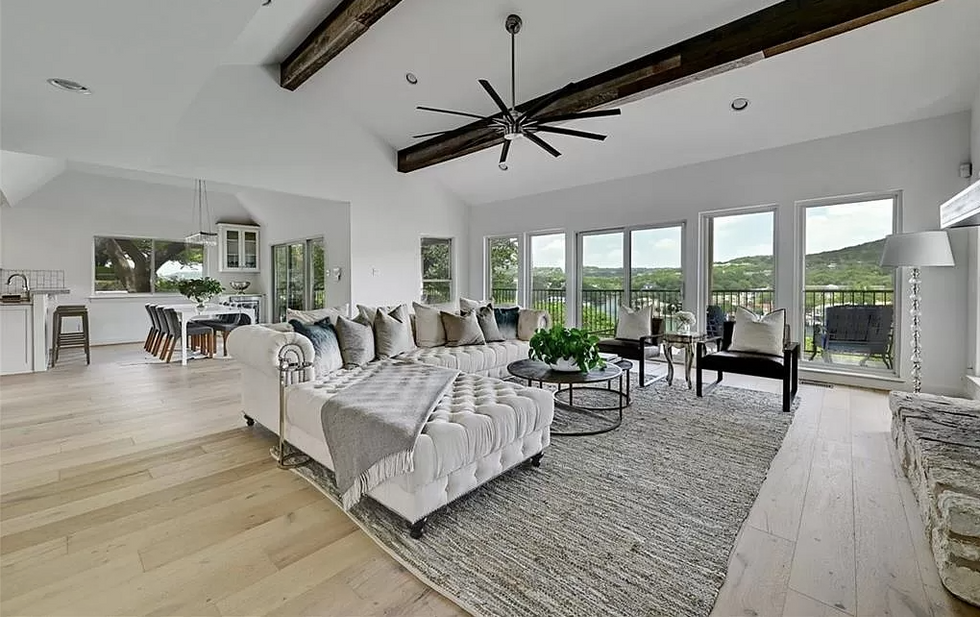 Sitting waterside on Lake Austin, this home gives you the unique opportunity to own a piece of the lush Hill Country with views of Mount Bonnell. The 2,750-square foot, three-bedroom, four-bathroom house allows you to integrate indoor and outdoor life with large windows opening to an outdoor living area. The crown jewel is the .76-acre parcel of land that tapers off to your own lakeside resort, featuring an covered outdoor kitchen, fire pit, stone boat house to store your water sports supplies and veranda sitting at the mouth of the water, perfect for an entertainer.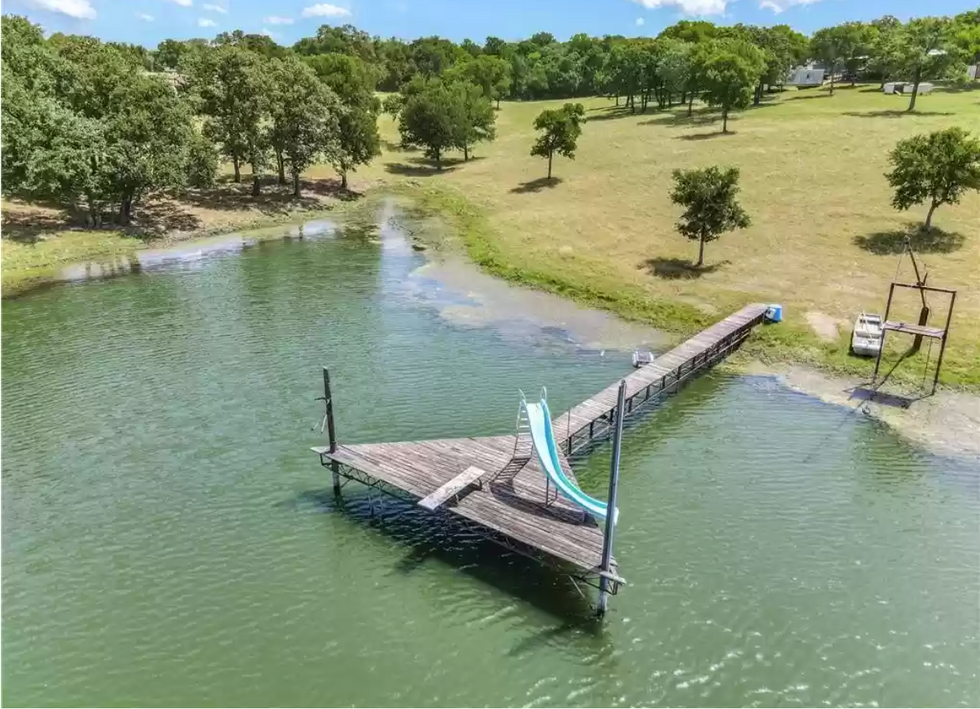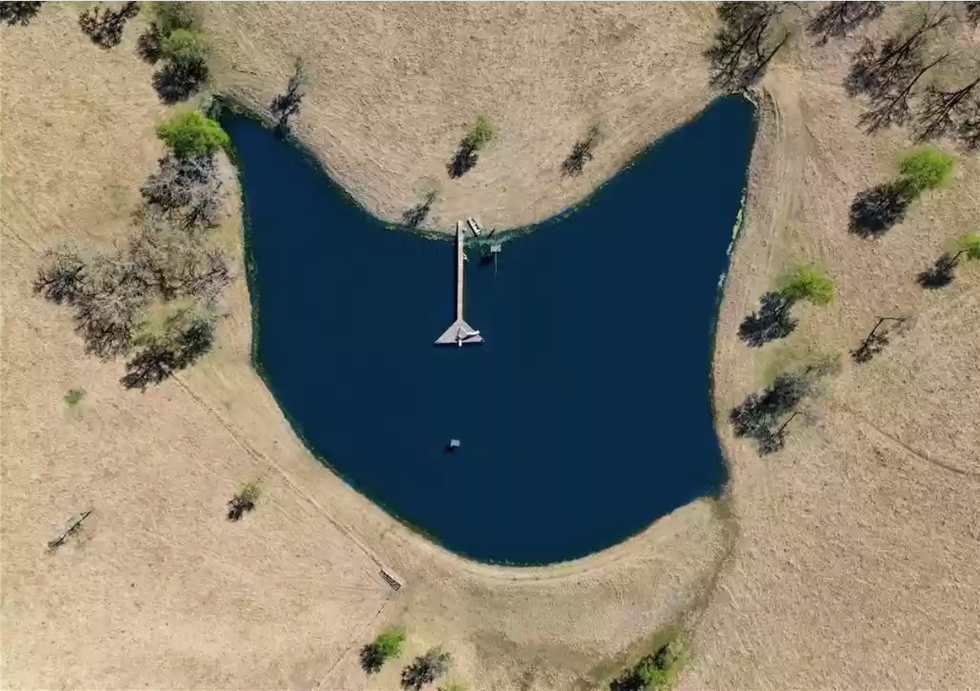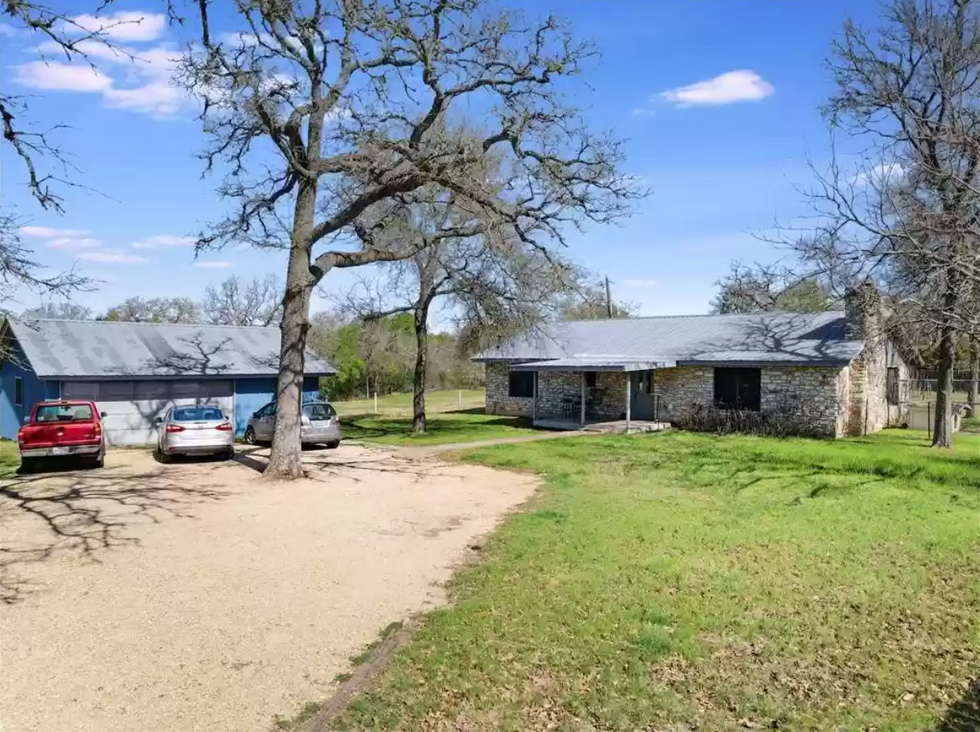 Got dreams of becoming a real Texas rancher? 7814 Brown Cemetery Rd. is the perfect place to start with 40 rolling acres of land and its very own swimming hole. Just east of Austin in Manor, the modest-on-the-outside home clocks at 4,412 square feet with five bedrooms and five-and-a-half bathrooms, but there are an additional two living structures on the property. The horseshoe-shaped pond sits in the heart of the property and comes equipped with a water slide, diving board and a fishing dock.