Get connected with our daily update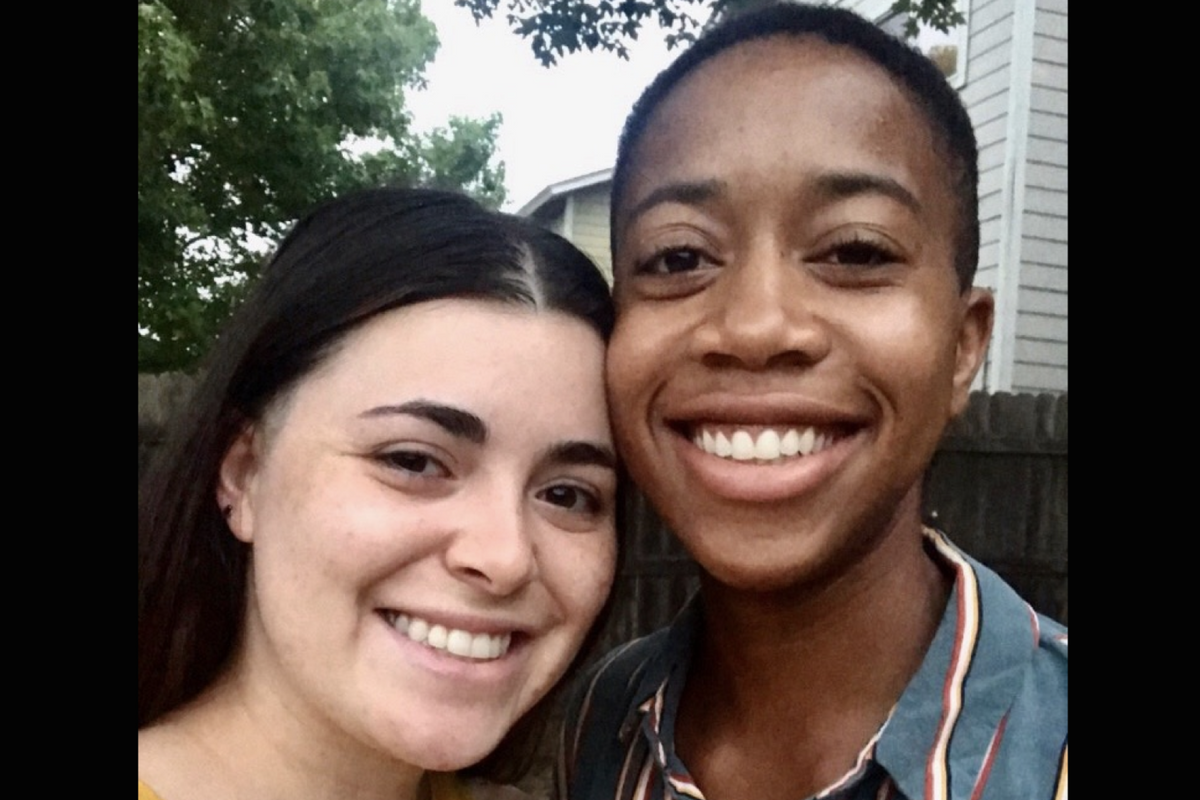 (Mariana Gonzalez/Bri Cheairs)
Looking for love has always come with obstacles, and they've only been magnified by COVID-19. Nevertheless, many Austinites continue to navigate these uncharted waters. We'll be sharing their stories every week right here.
"There weren't many things to distract us"
When Mariana Gonzalez got out of a relationship at the beginning of April, she thought to herself, "I'm probably not going to meet anybody all pandemic. Who knows how long it's gonna last?"
---
She was wrong.

Bored and mildly heartsick, Gonzalez got on Tinder a few weeks later. It didn't take long for her to hit it off with Bri Cheairs. After a successful, hours-long FaceTime date, they met in person on May 15, with the understanding that they were both looking to keep things casual and find somebody to spend time with during the pandemic.
"It was kind of weird because we kind of jumped into that part of a relationship—even though we weren't in a relationship—where you're just comfortable being around the house with each other, because it was really the only option," Gonzalez says.
Gonzalez and Cheairs kept seeing each other throughout the next month. They had an unintentional "first date" in mid-June when they walked to Planet K at 37th and Guadalupe, picked up a pizza from the neighboring Domino's and ate it at a desolate Central Park.
Despite their noblest intentions, they were both catching feelings for each other.
"I think obviously with the pandemic going on, there was less possibility for me to go on half-assed dates," Gonzalez says. "There weren't many things to distract us or pull us away from each other."
On July 11, Gonzalez and Cheairs made their relationship official. In reality, they just put a label to the activities they had already been enjoying together for nearly two months, like watching vintage horror movies at the Blue Starlite Mini Urban Drive-In Theatre and hiking isolated trails around Austin. (They attempted one ill-fated trip to a packed Barton Creek, which Gonzalez describes as a "lawless place.")
"It's been going great so far, and we both are kind of still navigating this world and this landscape," says Gonzalez, who credits the pandemic for accelerating her and Cheairs' emotional connection. "I don't know if I would have ended up in a relationship like this outside of what's going on in society."
They're both looking forward to visiting museums and aquariums when life returns to relative normalcy, and hopefully taking advantage of the flights Gonzalez booked to Cancún for early 2021. Gonzalez is also excited to introduce Cheairs to her friends, though the prospect of going out in a post-social distancing age raises one minor concern for both of them.
"When we first started dating, [Cheairs] said something like, 'How are you supposed to date somebody if you don't even know if they can dance yet?'" Gonzalez jokes. "We're gonna be like six months into this relationship, realizing the other person can't dance."
Want to read more stories like this one? Start every day with a quick look at what's happening in Austin. Sign up for Austonia.com's free daily morning email.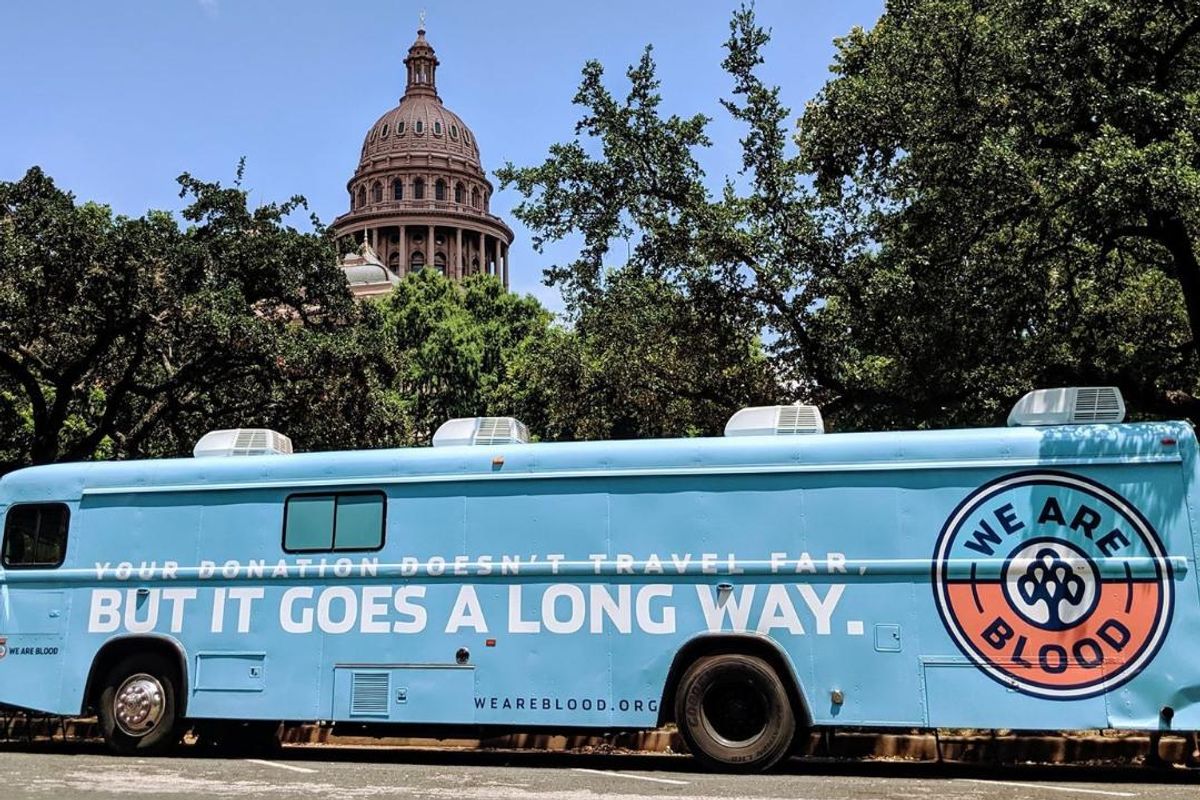 Communities are rallying together after an 18-year-old shot and killed 19 students and two teachers at Robb Elementary School in Uvalde, Texas.
Funds from organizations all around the state–including from Austin's own Los Verdes–are being raised to support families affected by the tragedy. Here's how you can help.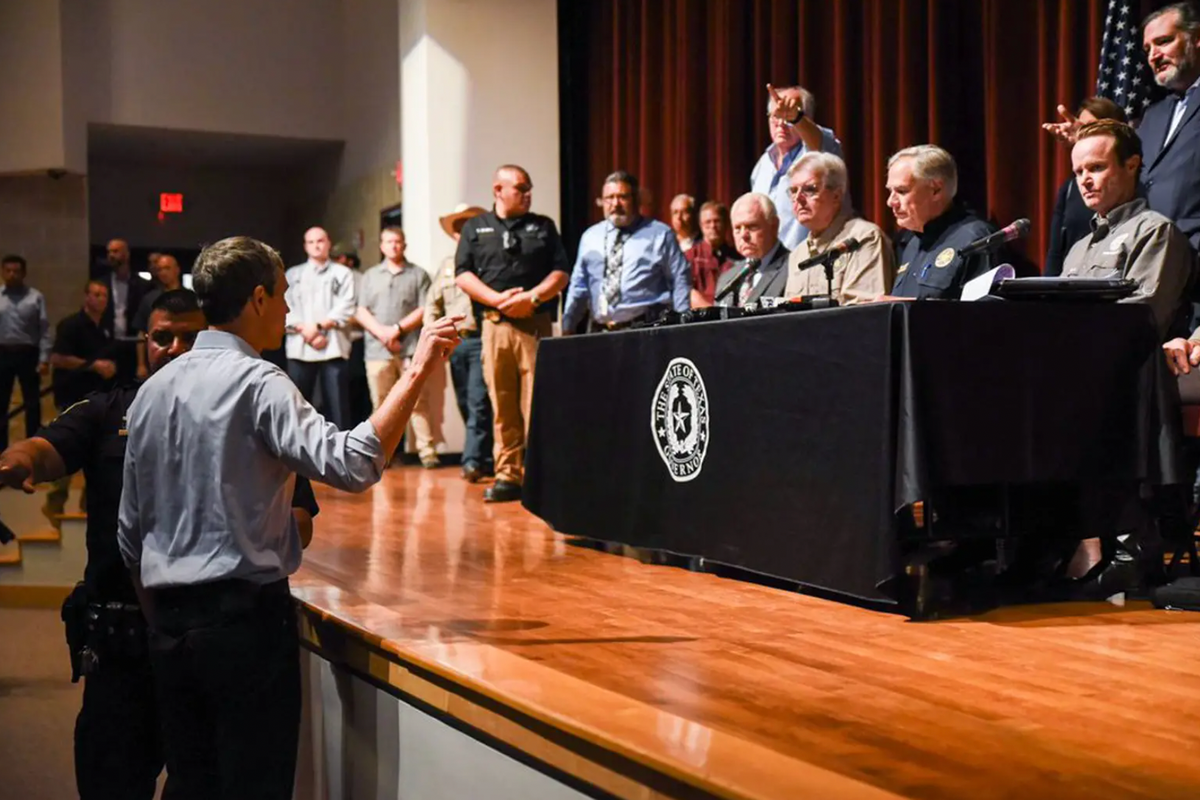 By Patrick Svitek
Beto O'Rourke caused a dramatic scene on Wednesday when he angrily confronted Gov. Greg Abbott at his news conference about the Uvalde school shooting, yelling, "This is on you."
After Abbott was done giving his initial remarks, O'Rourke approached the stage and told Abbott he was "doing nothing" to combat gun violence. He said the Uvalde massacre, in which a gunman killed 19 children and two adults, was "totally predictable."
Some of the Republican officials onstage with Abbott quickly denounced O'Rourke, telling him to go away. Another man onstage used expletives to criticize O'Rourke for interrupting the event. O'Rourke was eventually escorted away amid the unruly scene.
"I can't believe that you're a sick son of a bitch that would come to a deal like this to make a political issue," Uvalde Mayor Don McLaughlin told O'Rourke at one point.