Get connected with our daily update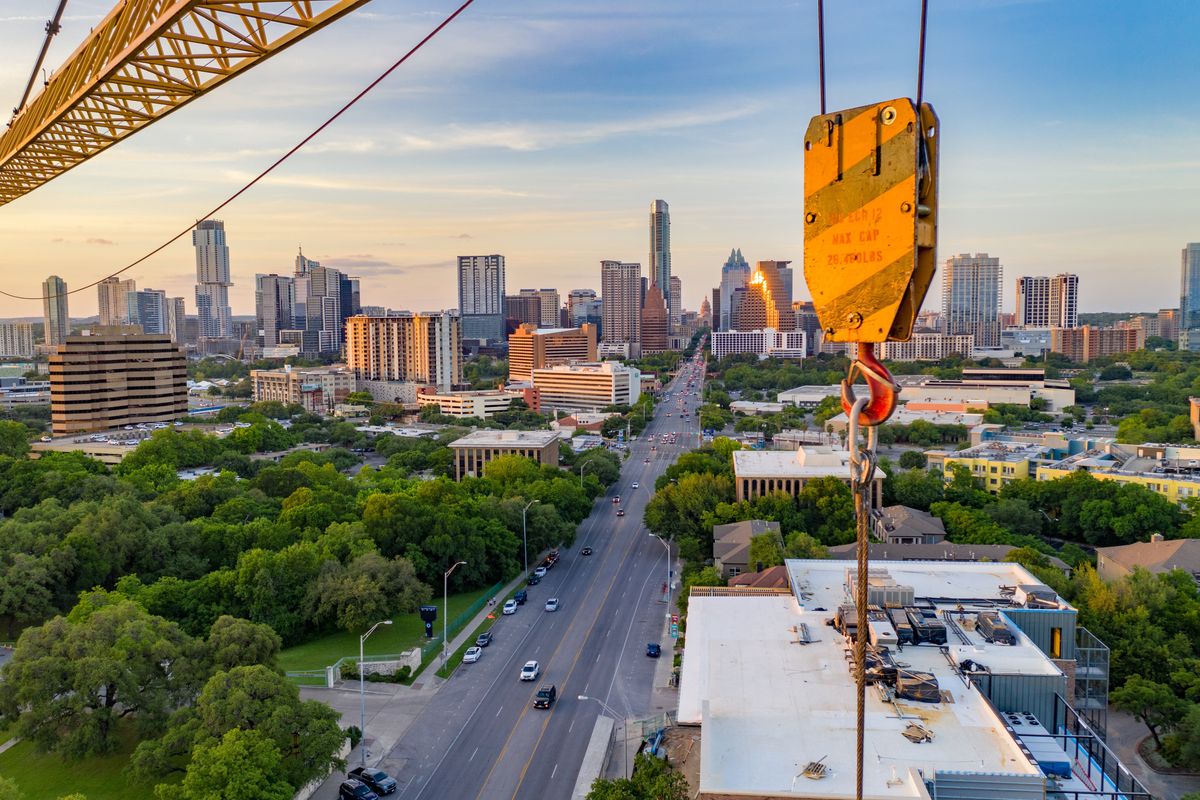 Two weeks ago, as Texas continued its pandemic reopening plan but before mass protests against police violence erupted in downtown Austin, a $275 million deal fell through.
---
Ryman Hospitality Properties announced May 22 that it would not purchase Block 21, a mixed-use real estate development that includes ACL Live at the Moody Theater and the W Austin, from Stratus Properties, forfeiting a $15 million nonrefundable deposit.

"In the current capital markets and economic environment caused by the COVID-19 pandemic, we have determined that it is not in the best interest of our shareholders to focus our resources and capital on this project at this time," Ryman CEO Colin Reed said in a press release.
In the wake of COVID's arrival in Austin—and after more than a decade of strong sustained growth—the local office real estate market contracted. But experts say that the city is poised to recover, even if office space looks different post-pandemic.
"I think what you'll see in Austin is short-term paralysis as a result of the freeze in the venture market," said Ryan Bohls, a director focused on office tenant representation for NAI Partners' Austin office.
But in the longer term, Bohls believe Austin's strong relationships with what he calls "the four horsemen"—Amazon, Apple, Facebook and Google—will sustain the city's office market, especially as they and other tech companies seek to expand their reach into cities outside of the coastal areas hit harder by the pandemic.
The city's diverse economy—which includes big tech as well as the University of Texas at Austin, Ascension Seton and most recently the U.S. Army—is what helped it rebound after the 2008 recession.
Ben Tolson, a principal for Aquila Commercial, believes that diverse economy will carry the city through this crisis as well. "I just feel very, very positively about how our city's positioned relative, again, to much of the nation," he said.
While data is limited, initial reports indicate that market activity picked up toward the end of May. As more workers return to their offices, companies will likely reevaluate their needs.

Richard Paddock, who oversees HPI's Austin office portfolio, said he is hearing from tenants and companies that most are incorporating a work-from-home strategy into their business plans. But this does not mean office space is obsolete.

Paddock anticipates some companies will downsize, which may reduce the overall occupied square footage across Austin's office market. "But it still yields velocity," he said.

Other companies may realize they want more space, either to accommodate social distancing or because of trends that predate the pandemic.

Research published in the Harvard Business Journal found that denser offices resulted in less meaningful interaction among employees—and therefore less productive collaboration.

Open-floor plans were on their way out before COVID-19, Tolson said, as companies moved to "de-densify" their spaces and improve productivity. "That's going to be accelerated as a result of this," he said.

There was also a trend in Austin toward neighborhoods such as East Austin, Mueller and Parmer Lane, where office space is cheaper, parking easier and commutes shorter. "Austin has a tremendous amount of really well positioned mid-rise [and] low-rise opportunities," Tolson said.

While working from home may outlast the pandemic, Bohls said major employers will continue to use top-tier offices—with prime locations, walkable amenities and perks—as a recruiting tool, "especially for technology companies that use real estate to lure top talent."

And what about the protests downtown?

"The effects of the civic unrest are largely going to be confined to first-floor retail occupiers," Bohls said.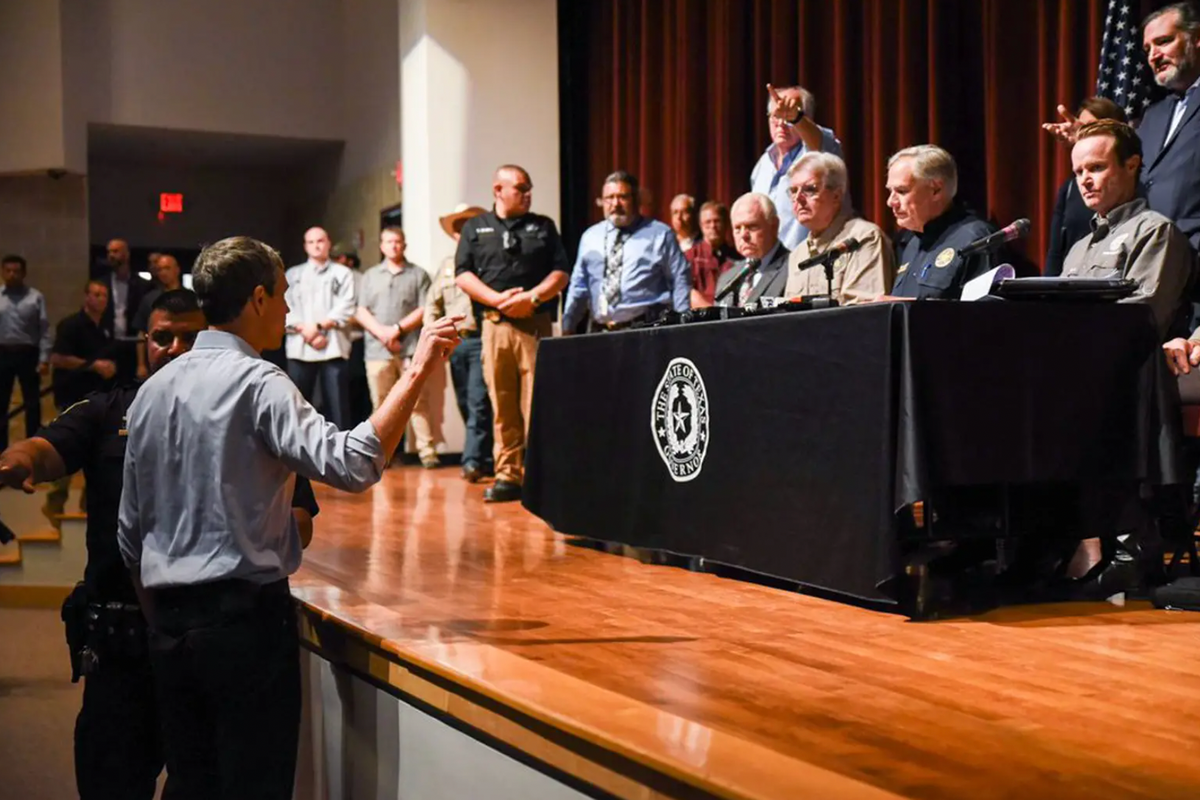 By Patrick Svitek
Beto O'Rourke caused a dramatic scene on Wednesday when he angrily confronted Gov. Greg Abbott at his news conference about the Uvalde school shooting, yelling, "This is on you."
After Abbott was done giving his initial remarks, O'Rourke approached the stage and told Abbott he was "doing nothing" to combat gun violence. He said the Uvalde massacre, in which a gunman killed 19 children and two adults, was "totally predictable."
Some of the Republican officials onstage with Abbott quickly denounced O'Rourke, telling him to go away. Another man onstage used expletives to criticize O'Rourke for interrupting the event.O'Rourke was eventually escorted away amid the unruly scene.
"I can't believe that you're a sick son of a bitch that would come to a deal like this to make a political issue," Uvalde Mayor Don McLaughlin told O'Rourke at one point.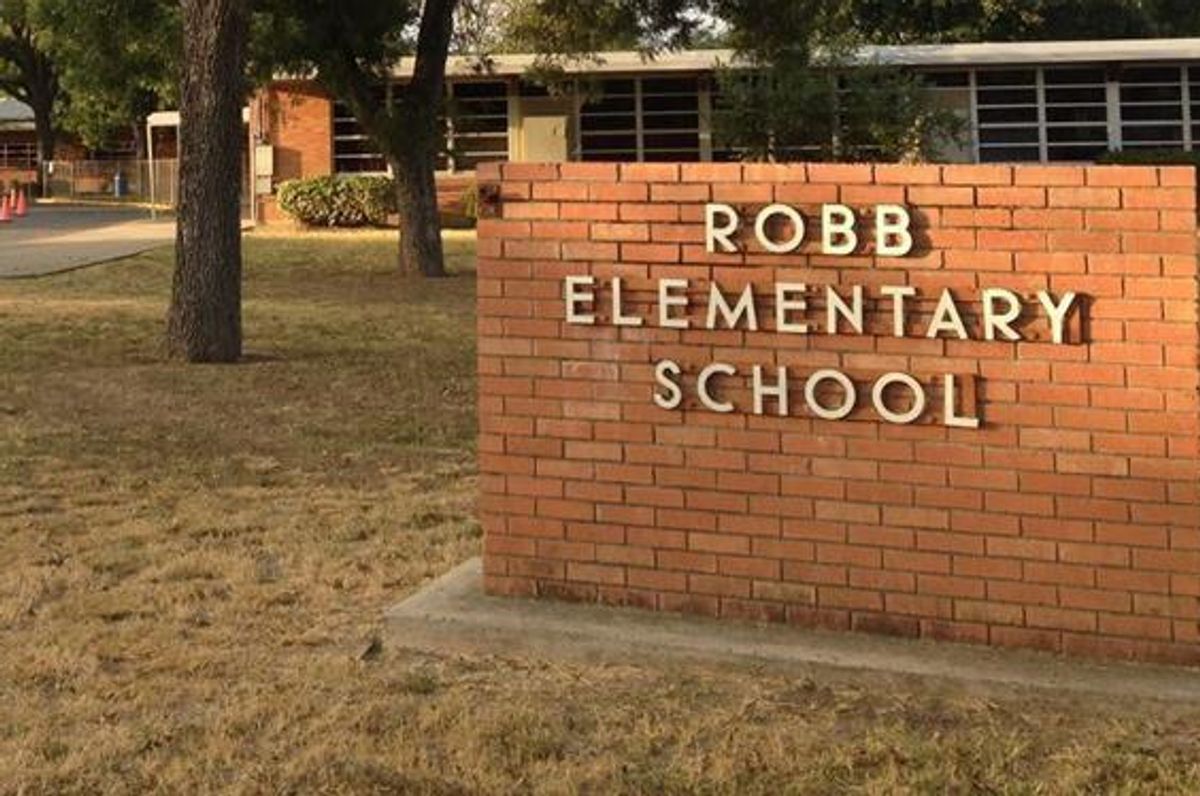 Nineteen kids and two adults are dead after a shooting at Robb Elementary School in Uvalde, Texas—a small town an hour and a half west of San Antonio—on Tuesday afternoon.
Gov. Greg Abbott said the suspect, 18-year-old Salvador Ramos, is believed to have been killed by the police. The Uvalde Police Department said the shooting began at 11:43 a.m. Tuesday.
"What happened in Uvalde is a horrific tragedy that cannot be tolerated in the state of Texas," Abbott said. "He shot and killed—horrifically, incomprehensibly."

Texans are grieving for the victims of this senseless crime & for the community of Uvalde.

Cecilia & I mourn this horrific loss & urge all Texans to come together.

I've instructed @TxDPS & Texas Rangers to work with local law enforcement to fully investigate this crime. pic.twitter.com/Yjwi8tDT1v
— Greg Abbott (@GregAbbott_TX) May 24, 2022
According to University Health Hospital officials, a 66-year-old woman and 10-year-old girl arrived in critical condition. Uvalde Memorial Hospital reportedly received 13 children for treatment and two individuals who were already deceased. At the time, it was believed 14 had died in this shooting.

The shooter prompted a lockdown at the elementary school of just under 550 students, with San Antonio Police sending SWAT, and Eagle chopper and Crime Scene Investigators.
According to White House press secretary Karine Jean-Pierre, President Joe Biden has been briefed on the tragedy and "His prayers are with the families impacted by this awful event, and he will speak this evening when he arrives back at the White House."
At 21 deaths, it is the deadliest school shooting in Texas and one of the deadliest in the U.S. since 26 at Sandy Hook Elementary lost their lives. This is the U.S.'s 213th mass shooting of 2022.