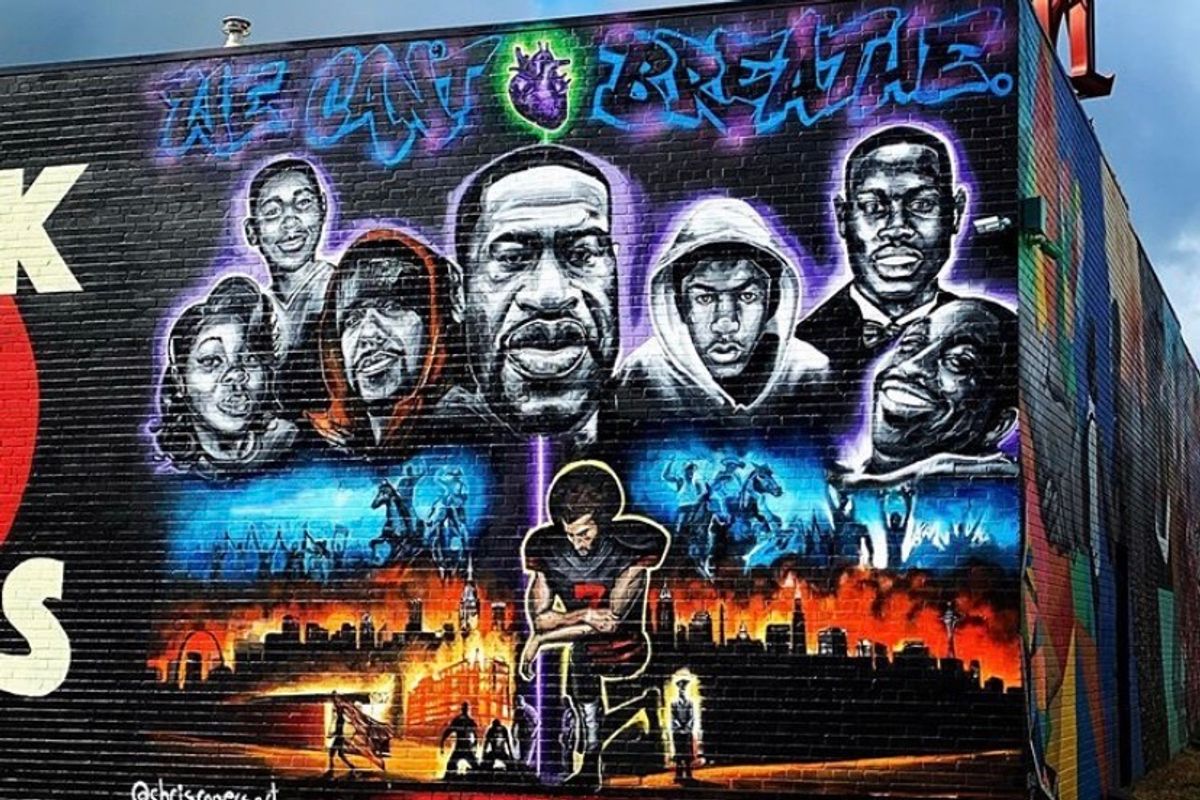 (Anna Brunson)
Artist Chris Rogers has completed his East Austin mural—"If HE can't breathe, then WE can't breathe"—memorializing victims of police brutality, including George Floyd and Mike Ramos.
---
Five days after a Minneapolis police officer killed Floyd, Rogers posted on Instagram he needed a wall where he could paint a mural. He started working June 1 in front of Native Hostel, along I-35 and 4th Street.
The mural has the faces of George Floyd, Mike Ramos, Amaud Aubrey, Eric Garner, Tamir Rice and Trayvon Martin. Also part of the mural is Colin Kaepernick and protesters.
Rogers documented his journey on Instagram, and on Sunday night, he posted a trailer to "Hashtags and Halos," a documentary about the production of the mural.

On Monday afternoon, Rogers announced that he had completed the project.