Get connected with our daily update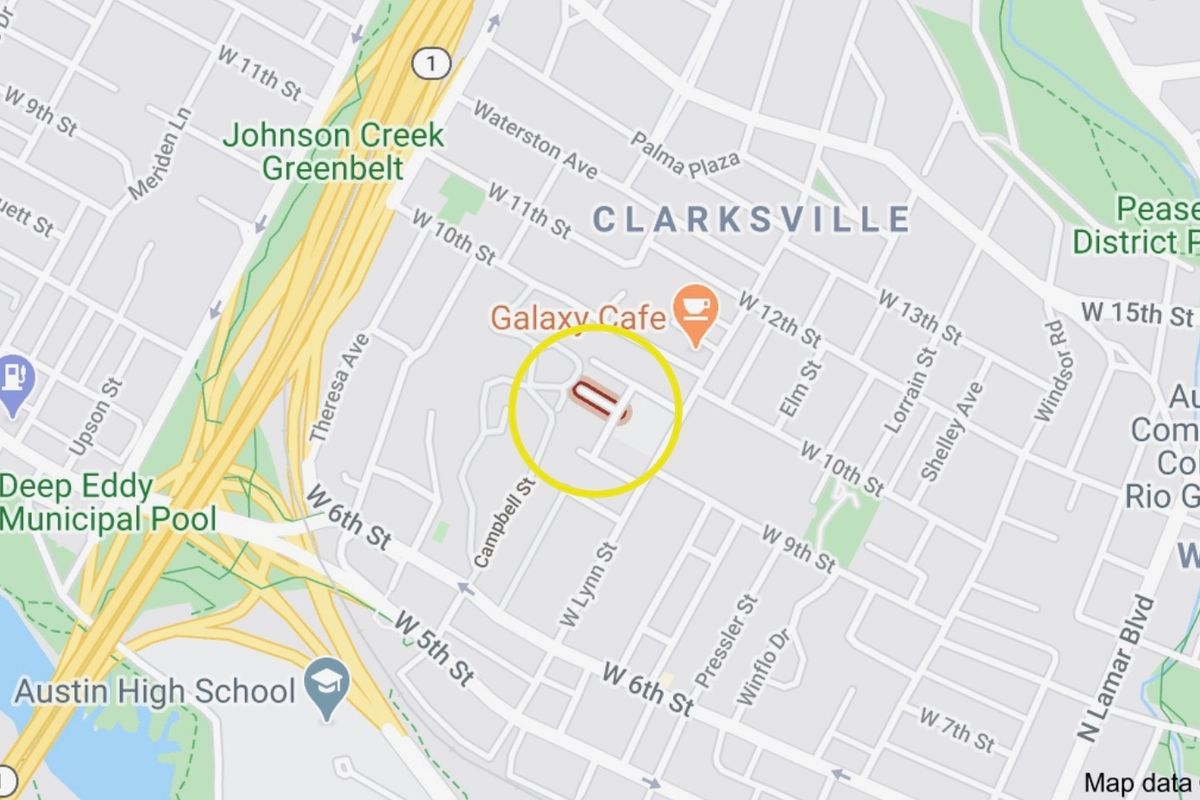 The City Council unanimously approved beginning the process of renaming streets, parks and other locations around Austin tied to the Confederacy and white supremacy.
---
Wednesday's vote came two years after the city published
a scathing equity report
on streets and places in Austin, including the city's name itself, that should be renamed so as to discard ties to the Confederacy and white supremacy. Council Member Natasha Harper-Madison authored the resolution.

"It would be the height of hypocrisy to say, 'Black lives matter,' and not address the elephant in our streets: Confederate Avenue, Plantation Road and Dixie Drive," Harper-Madison said during the meeting. "These existing street names have no place in the city of Austin."
The resolution directs city staff to bring five to 10 possible "city assets" to the council in September. The renamings will then be under consideration over the following six months as the council discusses them and gathers public input.
However, despite including the possibility of renaming Austin, due to its founder Stephen F. Austin's staunch support of slavery, Harper-Madison told KUT that changing the city's name may not be on the table.
The city has already moved to rename some locations: Robert E. Lee Road and Jeff Davis Avenue, which were changed to Azie Morton Road in honor of an Austin resident who became the first African-American U.S. treasurer, and William Holland Avenue to commemorate a former slave who became a Travis County commissioner in the late 1800s.
"It is the stated goal of the Austin City Council to rename all City assets dedicated to the Confederacy and white supremacy to recognize esteemed state and local heroes, places, and concepts that uphold the noble ideals of liberty, democracy, and self-determination," the resolution passed Wednesday states.
The 2018 Equity Office report listed seven places as "high priority" for a rebranding: Littlefield Street, Tom Green Street, Sneed Cove, Reagan Hill Drive, Dixie Drive, Plantation Road and Confederate Avenue.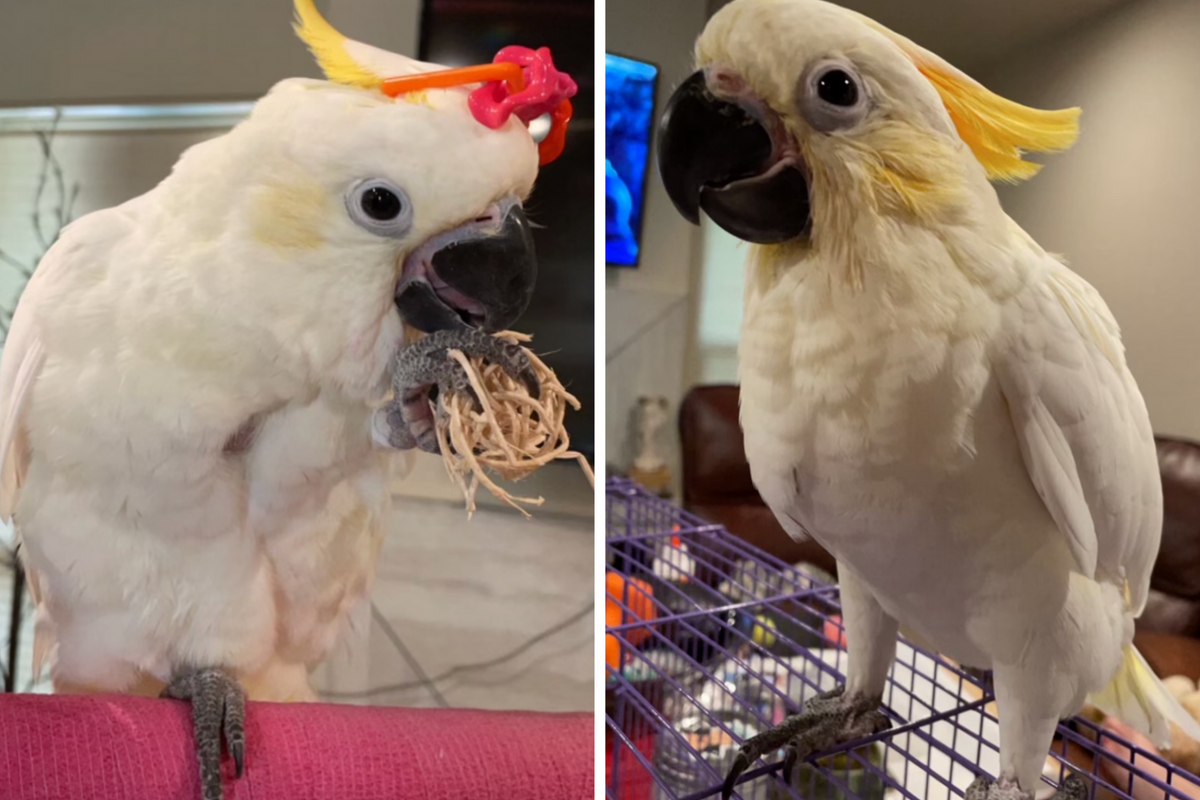 A big-money bird has been stolen from a northwest Austin pet store.
Kelsey Fernandez, the owner of a $6,000 sulphur and citron-crested cockatoo named Lemon Grab, said the emotional support animal was taken from the Gallery of Pets store, around closing time on Sunday.
"I've struggled with mental illness my entire life, and ever since I got him I've been doing so much better," Fernandez told Austonia.
The $6k cockatoo is young and will starve unless he is fed by hand, Fernandez said.
In a surveillance video, a man appears to have something under his shirt as he and two others exit the business around the same time the store believes that Lemon Grab was stolen.
Fernandez said a report has been filed with the Austin Police Department with an $1,000 reward for his return.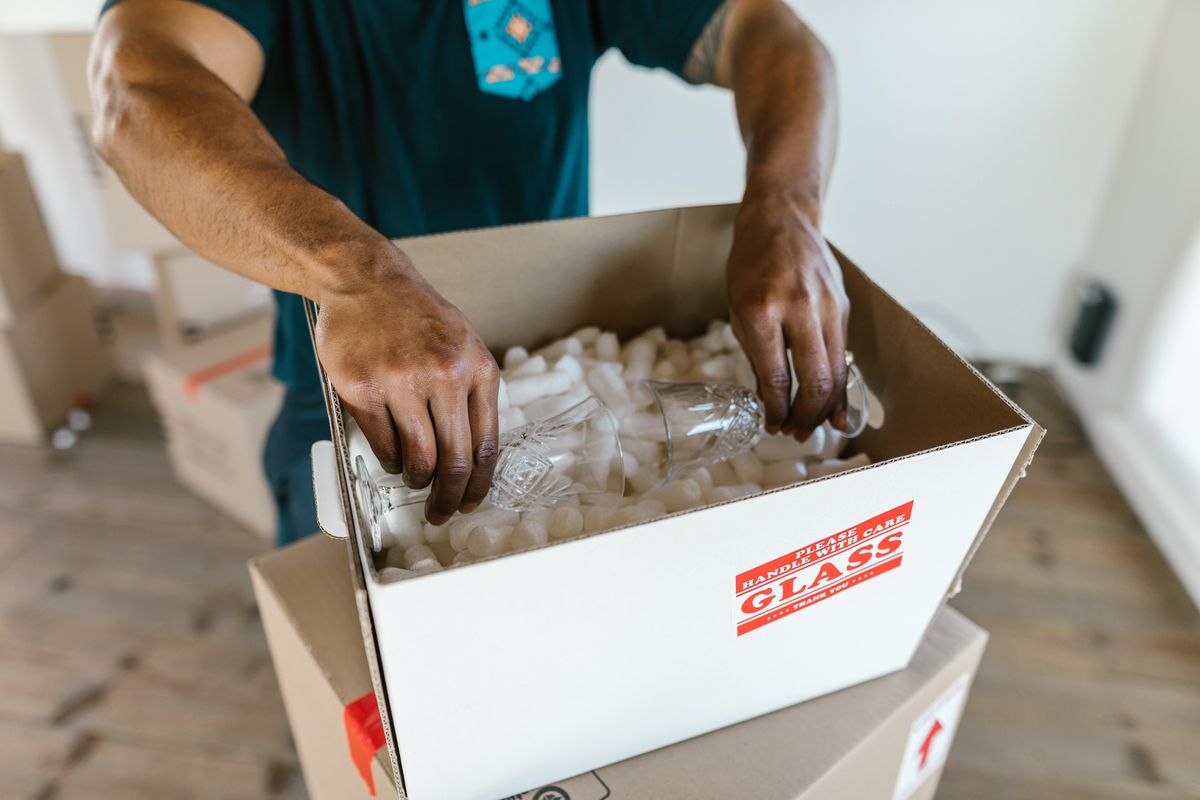 Introverts and personal space lovers may not want to make the move to Austin anytime soon: The Texas capital saw a bigger increase in one-bedroom rent prices than almost any other U.S. city in April, according to a Rent.com report.
Austin's one-bedroom rent has more than doubled—a 112% increase—from April 2021 to 2022, the report said. Only Oklahoma City saw a higher year-over-year increase with a 133% jump.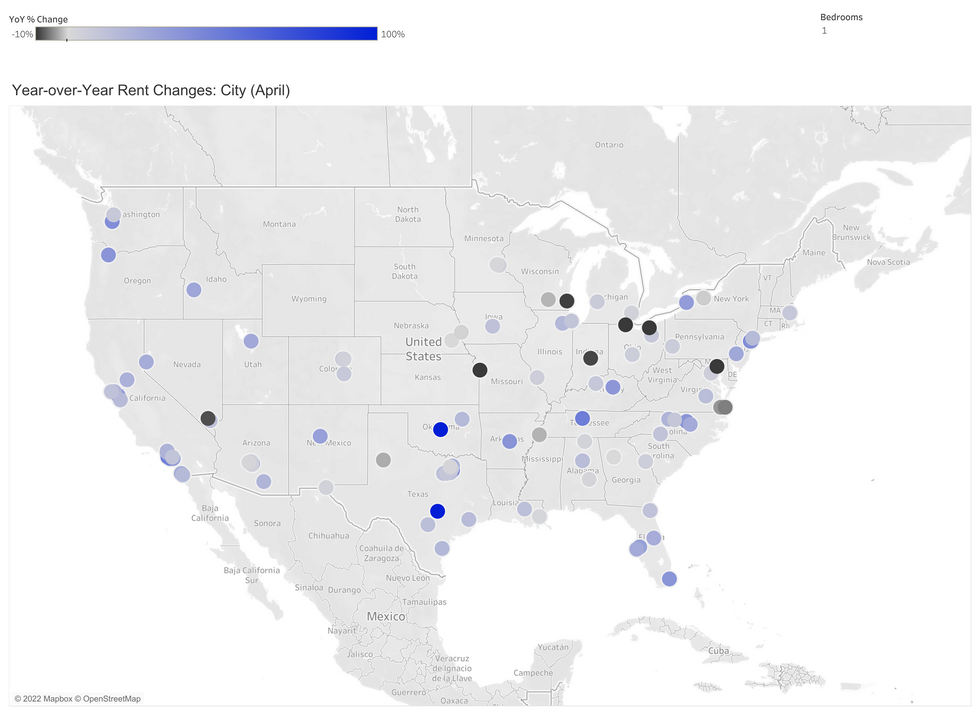 Austin also had the fourth-highest increase in two-bedroom rent, with a 50% increase in the past year. The city joined a nationwide trend where rents were up 8.3% year-over-year across the U.S, a trend exacerbated by a 6.2% increase in inflation in the same time period.
But "not everyone is experiencing inflation the same way," Redfin Deputy Chief Economist Taylor Marr said in the report, and a brunt of the load has gone to cities with more move-ins. While over 90% of state rental markets increased in the last year, that jump was seen most in Sun Belt states, including Texas, Arizona and Florida.
Even with breakneck increases in rent, however, Austin's rent prices still haven't cracked the top 10: the city's one-bedroom apartments are the 12th most expensive in the nation with an average price of $2,918. Meanwhile, its two-bedrooms fall behind Texas cities Frisco, Dallas and Plano and come out 34th on the list with a $2,302 average monthly rent.