Get connected with our daily update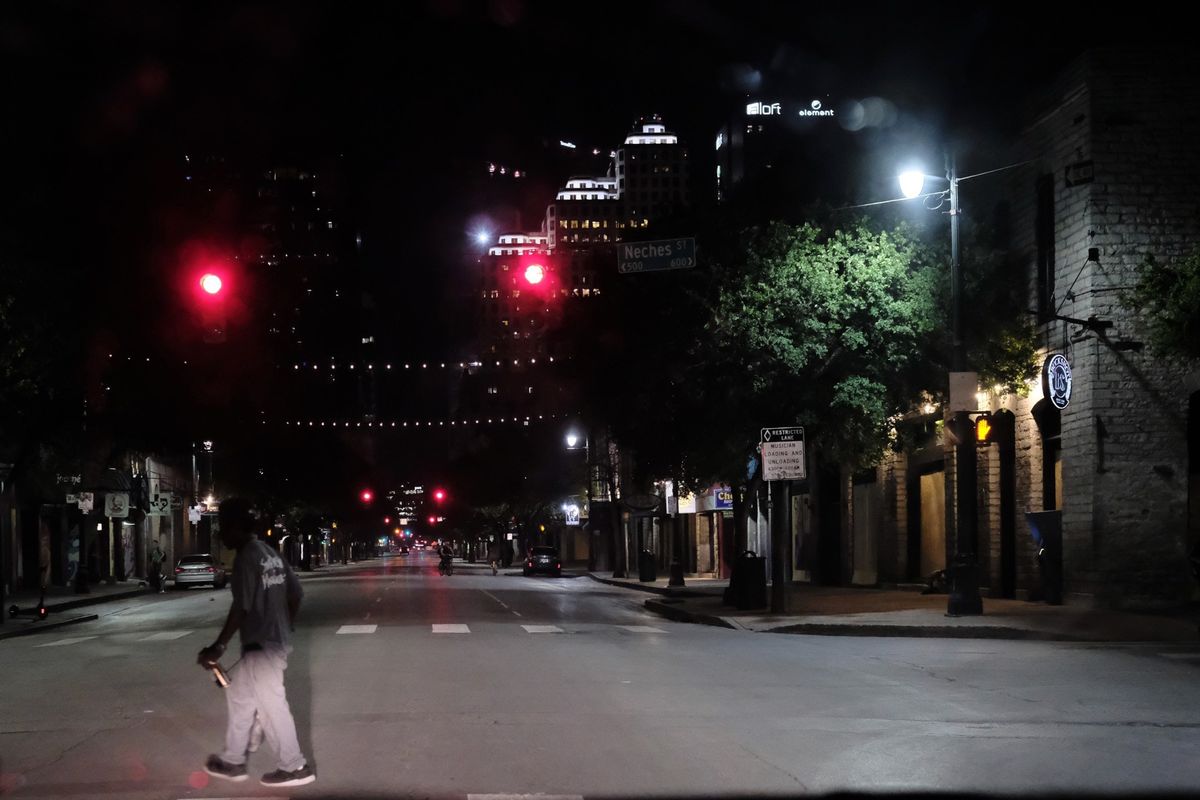 photo by Charlie L. Harper III
By Dr. Patrick J. Crocker
The things we worry about. All the what-ifs that haunt our collective minds. Those without anxiety can't always understand the concerns of those who suffer, because those anxious thoughts are only part of our individual psyche. The conundrum is that those things we worry over are not usually in our future, it's the things we never thought of that jump up like a jack-in-the-box to bite us.
Today it's COVID-19, the invisible viral boogey-man raging across the world that fuels the personal and family strain.
---
It's shocking that we have gone from "it's a hoax" from the naysayers to a $2 trillion rescue plan and global spread in just three short weeks. And one of our greatest fears is possibly not being with our loved ones as they fight the disease or die alone. The toll can be tremendous, and long lasting. Relationships can be permanently distorted by worry about things that probably won't happen.
While the viral threat is real, the extent of it remains poorly understood. Testing and data collection of the general population is inadequate to answer our questions. How many of us have the disease already? What is our personal risk? What is the actual fatality rate? The collected world data seems to hover around 2% or so, depending on whether the healthcare system breaks down. But if we understood the actual extent of spread it may actually be less than half that, maybe a lot less. Not knowing the answers makes the stress even worse.
New data from Iceland indicates almost half of their patients who tested positive had no symptoms. The encouraging news here is that maybe the virus may not be a life-threat to as many as we think and those worst-case scenarios will never come to pass. The study also provides important direction for us on the value of distancing. Treat everyone as possibly infected until this mess passes.
Anxiety leads to panic, and panic is contagious. So what is it we should worry about? I believe it is our first responders and hospital medical staffs. The modern day heroes that are placing their own lives on the line trying to save the rest of us. These warriors need to feel protected and be protected. But they are scared and at risk. The lack of personal protective equipment, masks, and gowns are staggering concerns. We are sending our soldiers into battle without their tools and this could spell disaster. What can we do?
Prioritize that supply of personal protective equipment. Email your senator and congressional representative today to push our leadership to supply it. Practice social distancing as described by the CDC. Hands to face may be the greatest threat so hand washing is critical. Do these things and take comfort in knowing you're doing the best you can to protect yourself and others. And that it will likely be enough.
We can also find coping mechanisms for our worries. Social distancing doesn't mean isolation. Call your friends, Facetime and Skype, it is reassuring to see the faces of your loved ones. Staying glued to the TV watching the news isn't. Limit that news time to once a day. Get outside and go for a walk. Exercise. Both help. With your kids at home play some family board games. Try some daily quiet meditation time focusing on inner peace while turning off the viral noise.
The Serenity prayer offers guidance. "God grant us the serenity to accept the things we cannot change, the courage to change the things we can, and the wisdom to know the difference."
(Dr. Patrick J. Crocker is former chief of emergency medicine at Brackenridge Hospital and Dell Children's Medical Center. He also is the author of "Letters from the Pit" and "More Letters from the Pit: Stories of a Physician's Odyssey in Emergency Medicine," coming this spring.)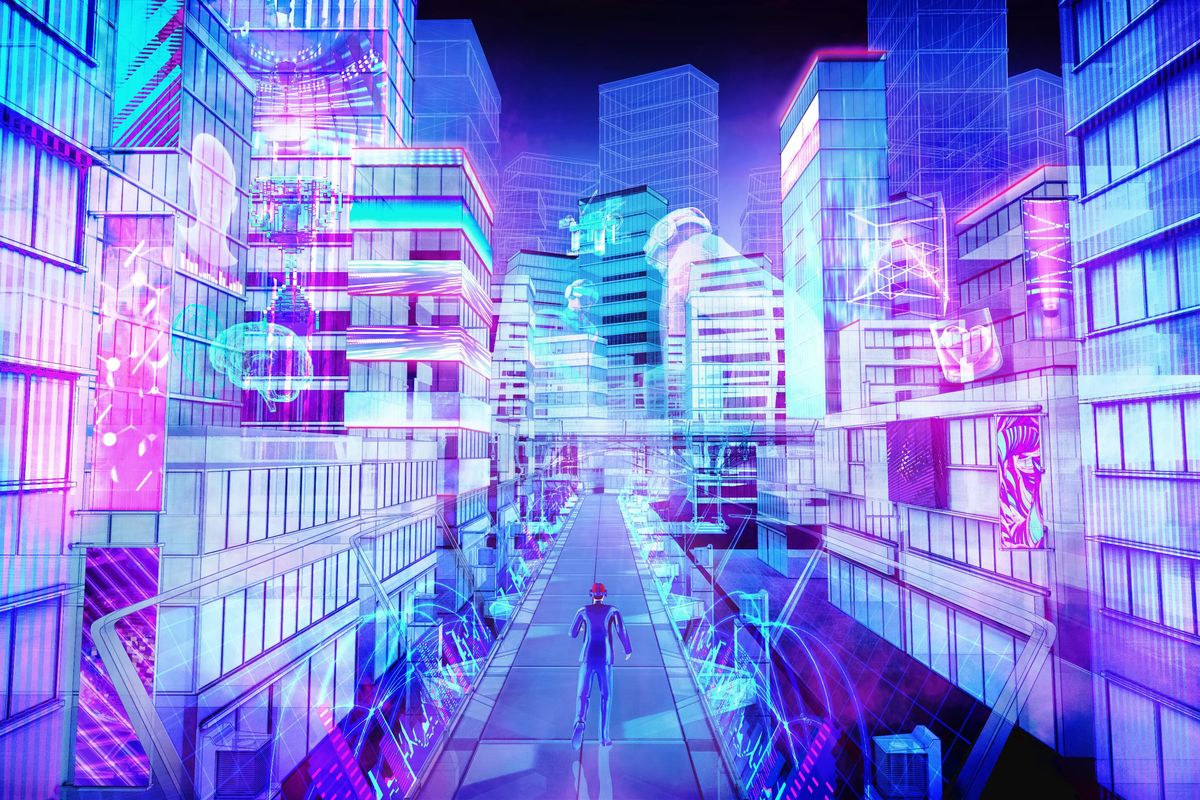 If the idea of the metaverse makes you feel more scared than excited, you're not alone.
In a recent poll on the metaverse, a third of respondents leaned toward feeling more scared about it. It's a response fitting for a tool that's in its infancy stages, where it's not uncommon for some to find it elusive or irrelevant, or require a virtual reality headset.
Amber Allen, founder of metaverse company Double A, has noticed these concerns. Now with the Austin-based company, she's working on advancements in the metaverse, which may see progress in business use before it becomes mainstream in the general public. But getting to that point involves demystifying misconceptions over it, like that we'll all put a headset on and avoid real life.
"A lot of people are talking about the metaverse and like what it could be in 10 or 30 years. And they're not talking a lot about what it is right now. And I think that's what scares people and confuses them," Allen told Austonia. "I'm just very passionate about what is the metaverse now. It's the next wave of the internet. No, you don't need to wear a VR headset."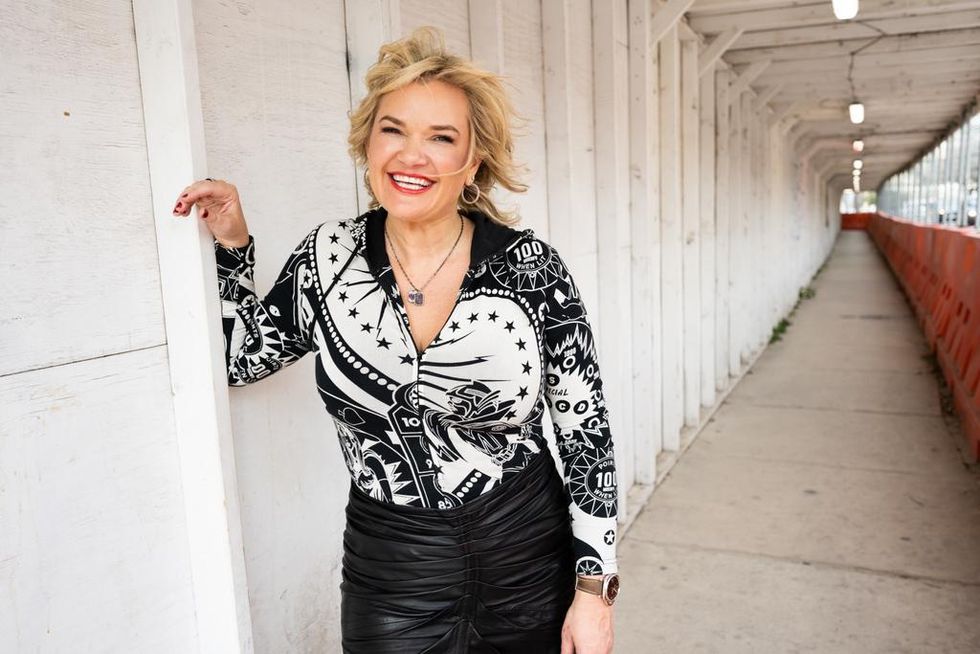 (Amber Allen/Twitter)
She broke this down last week in Forbes, writing about what is hype versus what's actually happening with this phase of the internet.
Allen sees how eventually, the metaverse could become a part of how we play and interact. But before the Metaverse extends to the average consumer, many predict that it will be popular in business first.

It's why some think Microsoft may have an edge over Facebook turned Meta in the industry. And why Allen has designed for work that's 3D, interactive and business to business, garnering interest from companies like General Mills, Dell and Chanel.
She points to how many workers now prefer a hybrid work environment, but says the business tools are not there right now. It's not just within the workplace, however. Double A also offers tools for boosting sales and generating brand engagement through activities like watch parties and meet and greets.
With companies like Allen's, corporate metaverse use could see wider adoption. Double A has hired 13 people this year, adding to the ranks of nearly 30 employees plus dozens of contractors. Some are remote workers outside of Texas while others use the office in East Austin with graffiti art that includes popular gaming figures like Zelda and the Mario Brothers.
Allen takes great pride in working in her home state, saying that she'd like to be a great ambassador for Austin. She said she wants people new to the city to feel welcome. She has meet ups from time to time so that new people who have moved in can get face time with others who have been in Austin for a while.
Still, her work is bound to extend outside of Austin as she aims to create products that will have global reach.
"I want to change the world," Allen said. "You got to think localized. If I'm creating something, how does this work for Europe? How would this work for Asia? How can they build on things?"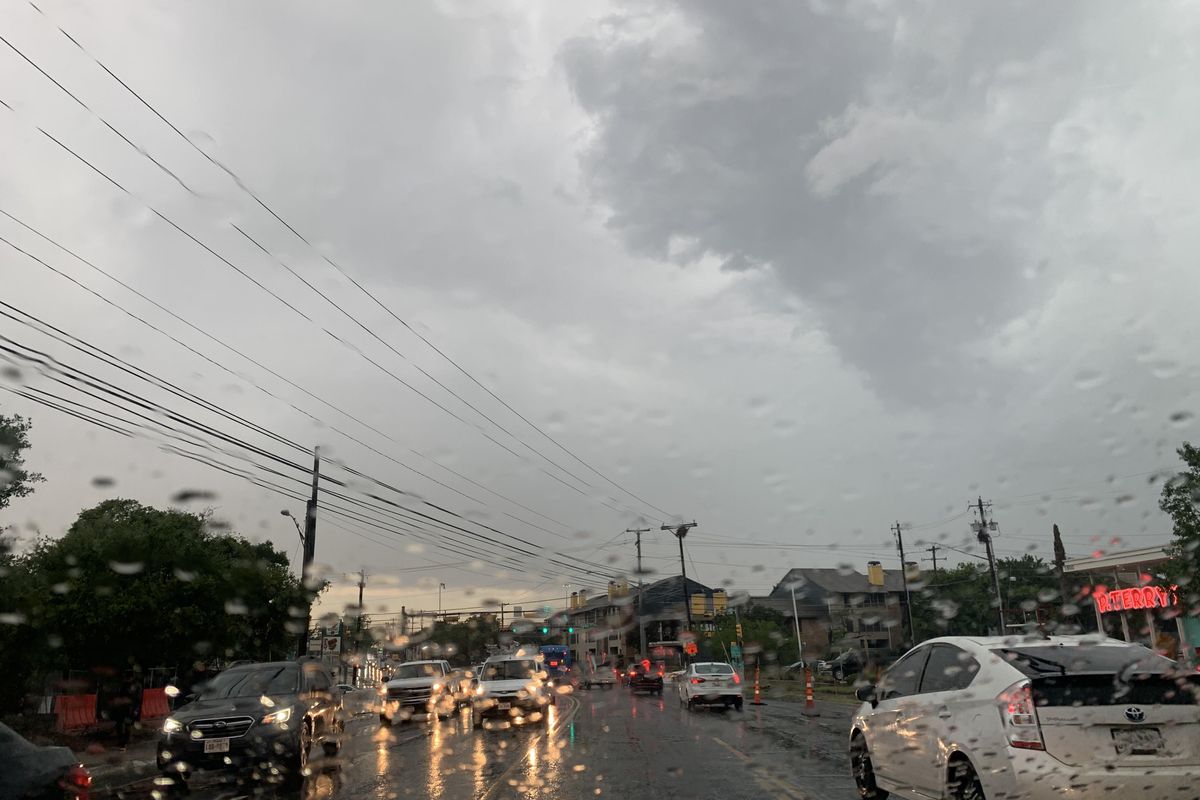 The record-breaking heat seen last week is officially coming to a halt as some much-needed rain is expected in Austin from Monday through Wednesday.
The National Weather Service has issued a Hazardous Weather Outlook for Central Texas as thunderstorms headed this way could be strong to severe.
Thunderstorms are forecast to begin in the west around 6 p.m. Monday, bringing about a half-inch of rain through the night. Then Tuesday, thunderstorms will likely begin after 1 p.m. lasting through the night. Temperatures on Monday and Tuesday will be in the mid-80s before dropping to the mid-70s on Wednesday. Wednesday will also bring rain and thunderstorms in the morning before clearing out.
Rainfall chances will increase today beginning in the west before spreading east. Rain chances remain elevated through tonight and then again tomorrow and tomorrow night. Strong to severe storms and locally heavy rain will be possible from the stronger activity. pic.twitter.com/f8OpN50dkX
— NWS Austin/San Antonio (@NWSSanAntonio) May 23, 2022
The rain comes after a dry spring that has pushed drought conditions from moderate to severe, according to the U.S. Drought Monitor. Lake Travis has dropped to its lowest level in almost 4 years as a result.