Get connected with our daily update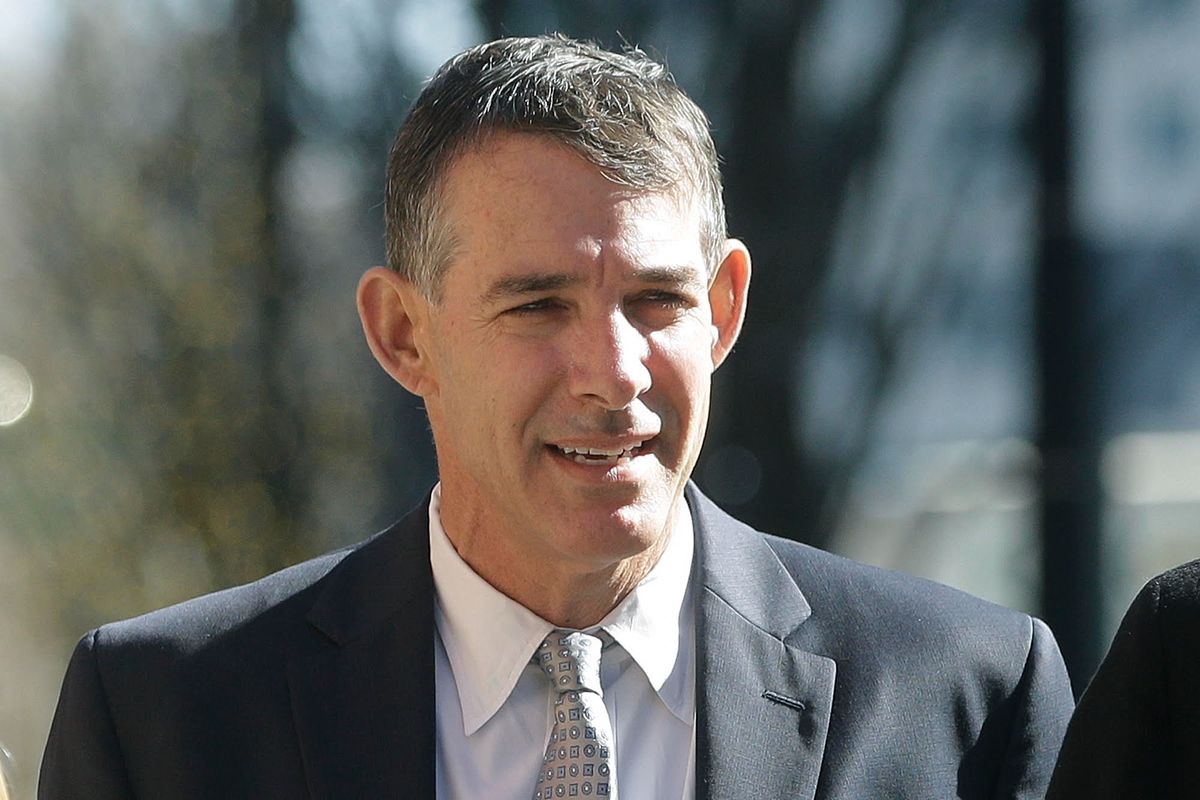 (Associated Press)
Former University of Texas men's tennis coach Michael Center is in a Texas halfway house and set to be released in October after serving six months in federal prison for falsely designating a wealthy West Coast student as a Longhorns recruit.
---
He was among dozens of bribery deals cut between officials at prestigious universities around the country and the rich and famous who wanted their children to attend them—all revealed in a stunning nationwide college admissions scandal in 2019 that netted coaches and movie stars alike.
Center, 56, began his sentence in April in a South Texas prison facility, according to the Federal Bureau of Prisons. He is set to be released on Oct. 4 but may be eligible for monitored confinement in his Austin-area home up to 18 days before that, according to the bureau.
The bureau website shows that Center is now in the custody of the Residential Reentry Management center in San Antonio, which oversees several facilities in Texas. It was unclear from online information where in Texas his current facility is located and whether he would be going home early. Calls to the bureau by Austonia were not returned.
RRMs offer employment counseling, job placement services, financial management assistance, other services and some freedoms, according to the bureau.
It is not clear when Center left the Federal Corrections Facility Three Rivers, a medium-to minimum-security men's facility, where he served a portion of his sentence.
Multiple attempts by Austonia to reach Center through family members were unsuccessful.
The nationwide college admissions scandal involved more than 50 people, including actresses Lori Loughlin and Felicity Huffman, along with coaches from universities such as Yale, Georgetown, several California schools and UT-El Paso.
Center admitted to accepting $100,000 in 2015 in exchange for helping the son of a Silicon Valley venture capitalist gain admission to UT-Austin as a recruit for the Texas Longhorns tennis team, which he was not.
He pleaded guilty to conspiracy to commit fraud and was ordered to serve a year's probation and pay back $60,000 he had pocketed in the deal. The other $40,000 went to the tennis team.
In February, Center was visibly upset at the sentencing, which his attorney called "harsh," and which started right as the nation was in the early stages of the pandemic shutdowns.
By comparison, a Stanford sailing coach was sentenced to one day in prison and six months house arrest, along with probation and a fine.
Huffman was released after two weeks and Loughlin, who told reporters she was "terrified" of going to prison during the pandemic, will start a two-month prison sentence in November. Both were also fined and given community service hours for their role in schemes to bribe college officials to get their kids into certain schools.
Center was a celebrated and popular coach who spent 18 seasons at UT-Austin and was awarded the 2007 U.S. Professional Tennis Association's National College Coach of the Year. Each season under his leadership, Longhorns made appearances in the NCAA Championship, including three trips to the Final Four. Then in 2019, his team won the national championship.
The Longhorns achieved their highest final national ranking (No. 3) in 2006 under Center.
Want to read more stories like this one? Start every day with a quick look at what's happening in Austin. Sign up for Austonia.com's free daily morning email.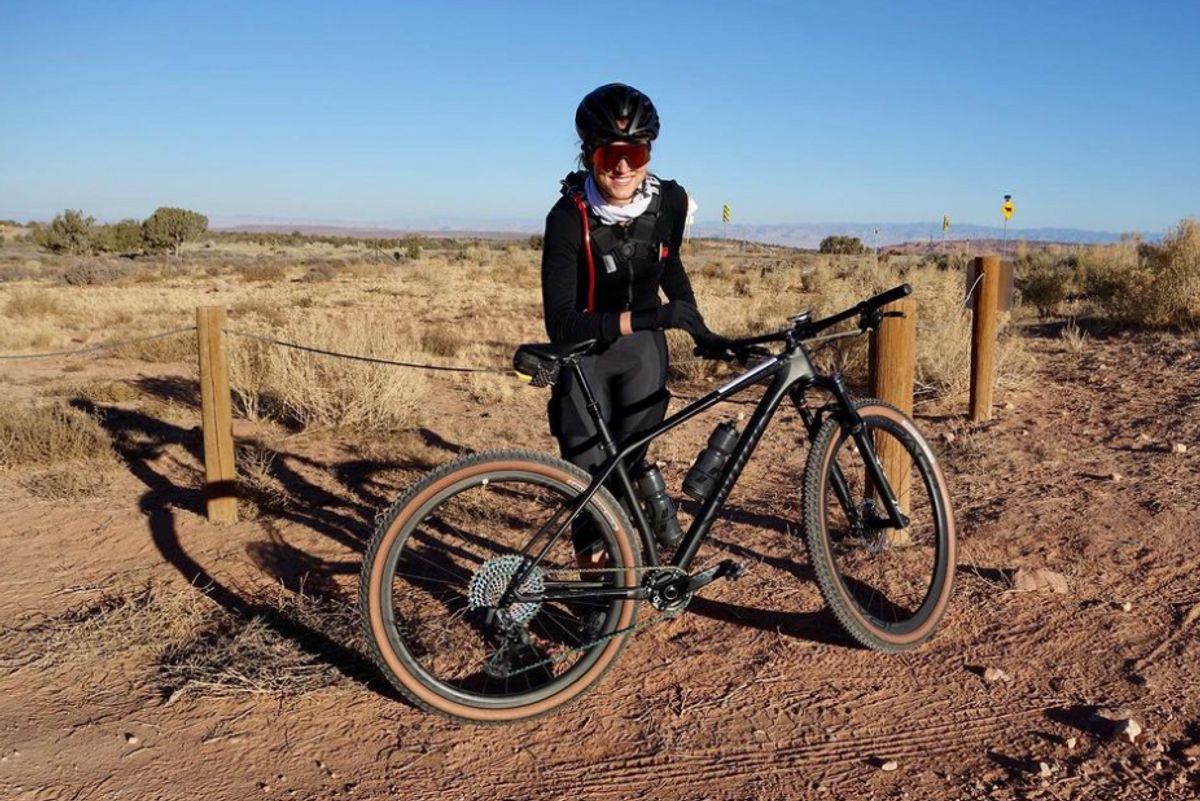 Austin police have charged Kaitlin Marie Armstrong, a local cyclist, for the murder of Moriah "Mo" Wilson.
Wilson, a rising star in the gravel and mountain bike community, was found dead with gunshot wounds inside an East Austin home on the night of May 11 when she was in town for the weekend Gravel Locos race in Hico, Texas.
Police believe Wilson was having a relationship with a man Armstrong was also in a relationship with. The man, another gravel cyclist, Colin Strickland, has since issued a statement on the murder.
In his statement, he said he had a brief romantic relationship with Wilson in October 2021 before he resumed his relationship with Armstrong, but that he remained friends with Wilson. "There is no way to adequately express the regret and torture I feel about my proximity to this horrible crime. I am sorry, and I simply cannot make sense of this unfathomable tragedy.
NEW: Austin professional cyclist Colin Strickland has just released a statement about the murder of cyclist Moriah Wilson, clarifying his relationship with her and expressing "torture about my proximity to this horrible crime." pic.twitter.com/KnIna3mWrE
— Tony Plohetski (@tplohetski) May 20, 2022
Wilson, a 25-year-old Vermont native living in Colorado, had won a slew of races becoming a fan favorite. She had just become a full-time racer this year.
Anyone with information on this crime can contact Austin police at 512-974-TIPS or contact Crime Stoppers anonymously at 512-472-8477.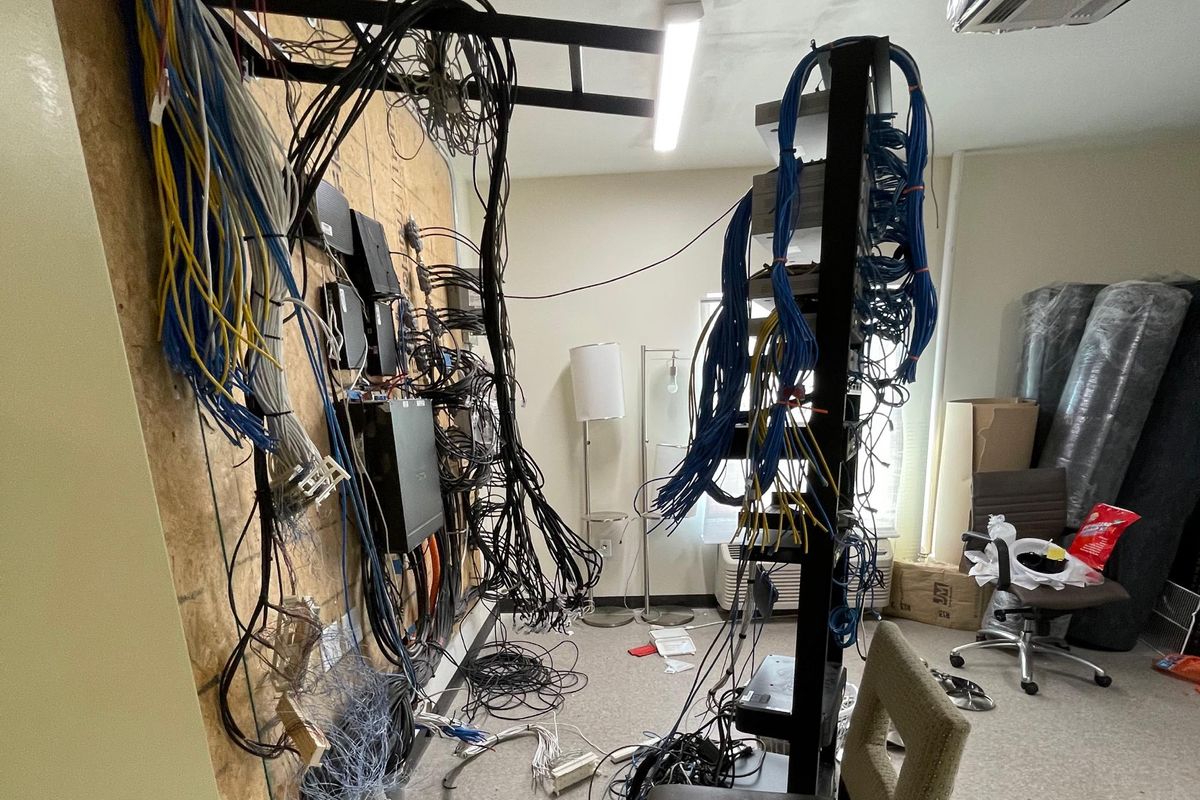 Austin has added 24-hour security to the city-owned Pecan Gardens property, which will be converted into supportive housing for people exiting homelessness, after the former hotel was found with months of damage and vandalism May 5.
The building, which was broken into and stripped of copper and had people illegally sleeping inside of it, has been secured, Kelly said in a Friday press conference. Kelly said the city confirmed a measure to implement 24-hour security, including updates every 60 days until the property opens up as supportive housing.
"We cannot let this happen to any vacant city-owned property ever again," Kelly said. "This blatant act of disregard and criminal behavior will not be tolerated in our community."
The city bought the former hotel in August 2021 for $9.5 million with plans to renovate the property into a 78-unit supportive housing property. Those 55 or older that are experiencing chronic homelessness can qualify to live at the site once it is completed in late 2022-early 2023.
While the council was set to discuss a $4 million deal with Family Eldercare to begin converting the property Thursday, Kelly pulled the item for a later executive session due to security concerns. But the council did approve an item to authorize city leaders to begin negotiating other renovation contracts.
"I want to thank my colleagues for pumping the brakes on this contract and realizing that we owe the community not only an apology, but reassurance that the protection of the assets the city owns is vital to the success of achieving our intended goals," Kelly said.
When the building was found vandalized May 5, Kelly, who presides over the district containing the property, said damage included:
Damage spanning all three floors of the building and is in nearly every room.
The entire hotel was stripped of copper.
Destroyed washers, dryers, air conditioners and electrical wiring.
People sleeping at the hotel without permission.
On Tuesday, Austin's Homeless Strategy Officer Dianna Gray apologized and said there was no security due to a delay in processing the request.
"The intent had been to have security on site previous to this event," Gray said. "It had been requested, and there was a delay in the request, so it had not been initiated. We acknowledge that as a failure and apologize."
Kelly said city staff, the Austin Police Department and the Williamson County Sheriff's Office are investigating what happened at the property and encouraged those who know anything about the investigation to call Crime Stoppers at 512-872-8477.