Get connected with our daily update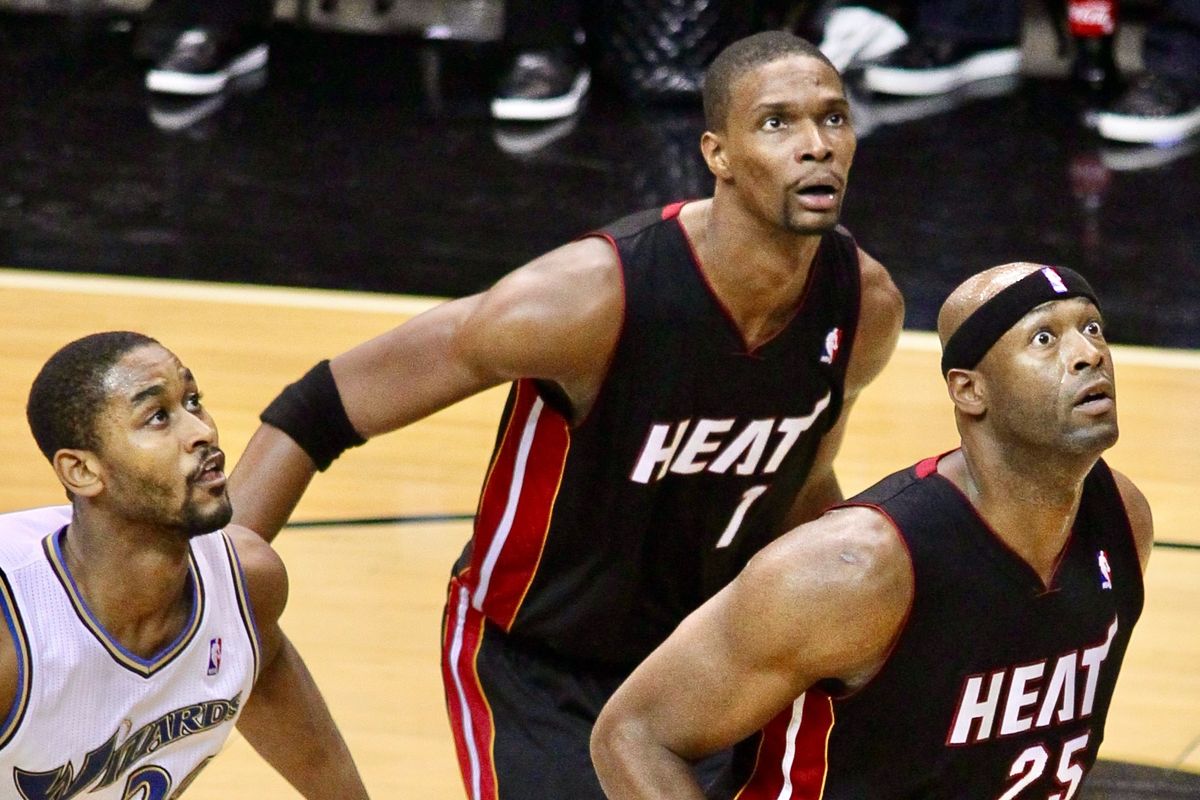 In a historic win for college athletes and voter advocates, led by former NBA champion and Austinite Chris Bosh, the NCAA voted this week to require an annual November Election Day "off day" for Division 1 student athletes to vote or volunteer in election activities if they choose.
---
The "Civil Engagement" resolution, approved this week, gives these athletes the day off of training, practices and games on the first Tuesday following Nov. 1 each year. The new rule starts with this year's Nov. 3 election.
"Division I student-athletes will not practice and compete, among other countable athletically related activities, on the first Tuesday after Nov. 1 every year, including the upcoming Election Day on Nov. 3," the NCAA announced on its Twitter feed.
University of Texas-Austin Head Men's Basketball Coach Shaka Smart applauded the resolution's passage.

"Many of our greatest patriots fought for the right to vote for all, and it's important that we provide maximum flexibility for student-athletes to exercise their right, as we should for all Americans," he said in a statement to Austonia. "UT has done a great job providing resources to enable student-athletes to register to vote and now, on Election Day, they'll definitely have the time to do so."
Pushing for the resolution, Bosh took to The Players Tribune to write to colleges around the country and to the NCAA, making the case for student-athletes to have Election Day off—not just this year, but every year, so students could be given the chance to vote as well as volunteer in the communities they live in.
Bosh's editorial, titled "Let them vote," described a time when his parents took him to Selma, Alabama where civil-rights leaders marched for equal rights and social justice, "all so people like me, and my children, and my children's children would have the opportunity to vote in elections."
The schedule of a student-athlete, Bosh wrote, is a topic that many fans are quick to brush off. The schedule for the majority of student-athletes consist of hours of weight training, film study and practice—on top of the hours of classes and study sessions.
"You're basically working two full-time jobs. And with respect to both of them, you're being held to the highest of standards," he wrote. "There's no margin for error. It's not like you can just be like, 'Hey Coach, you know what? I'd love to join you guys at this practice … but I gotta run out and vote for the county commissioner right now.'"
The point Bosh makes in the piece is one that many politicians and election advocates have been making for some time. Former democratic candidate Andrew Yang made headlines by pushing for Election Day to be a national holiday, which he said would give lower-income people a chance to make their voice heard.
The former Miami Heat player received praise and support for his part in the historic win on social media with the hashtag #MakeHistoryWithAVote.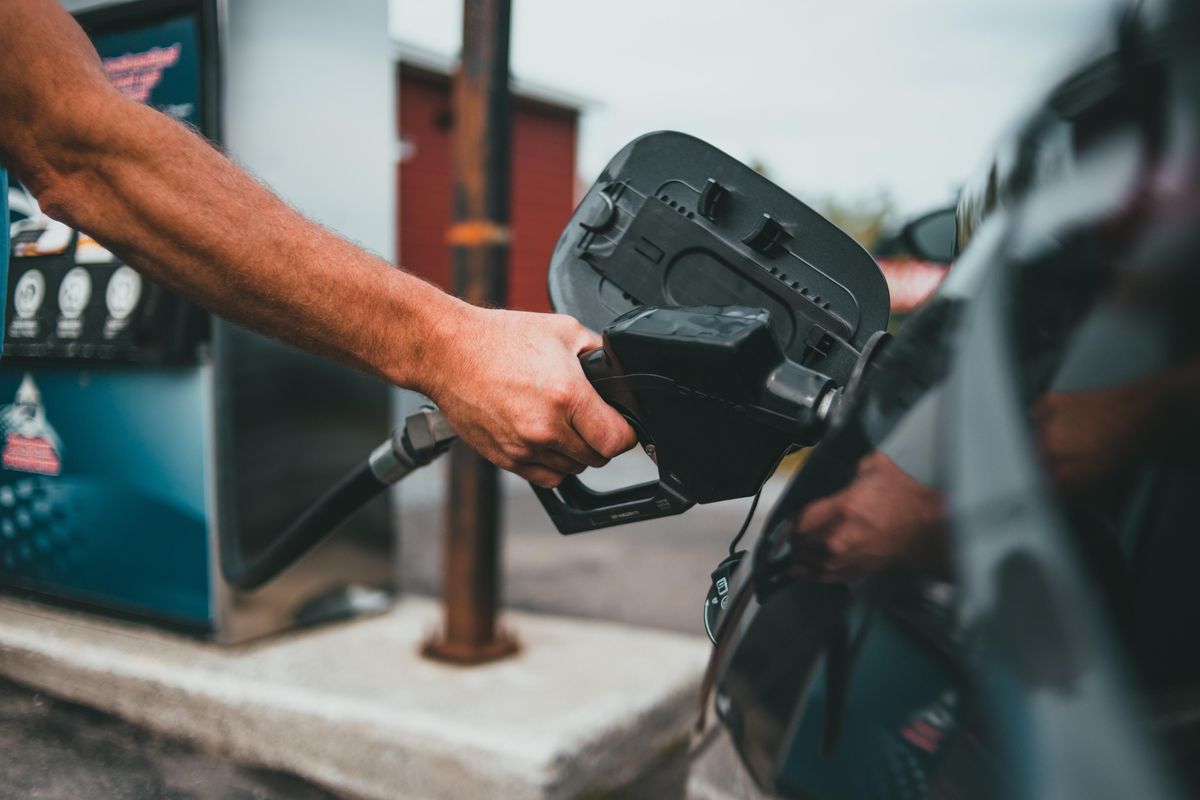 Fuel costs in Austin and across the nation are record high—and they're not going down anytime soon.
Average gas prices in Travis County are sitting a hefty $4.16 per gallon, according to AAA, compared to an average of $2.70 last year. Nationwide, fuel prices are at an average of $4.48 per gallon.
The bill per gallon is the highest ever recorded in Austin but experts don't expect a reprieve anytime soon—GasBuddy head of petroleum analysis Patrick DeHaan said to expect new records on a "near daily" basis.
"There isn't much reason to be optimistic that we'll see a plunge any time soon," DeHaan said, adding to expect prices closer to $5 by the end of the week.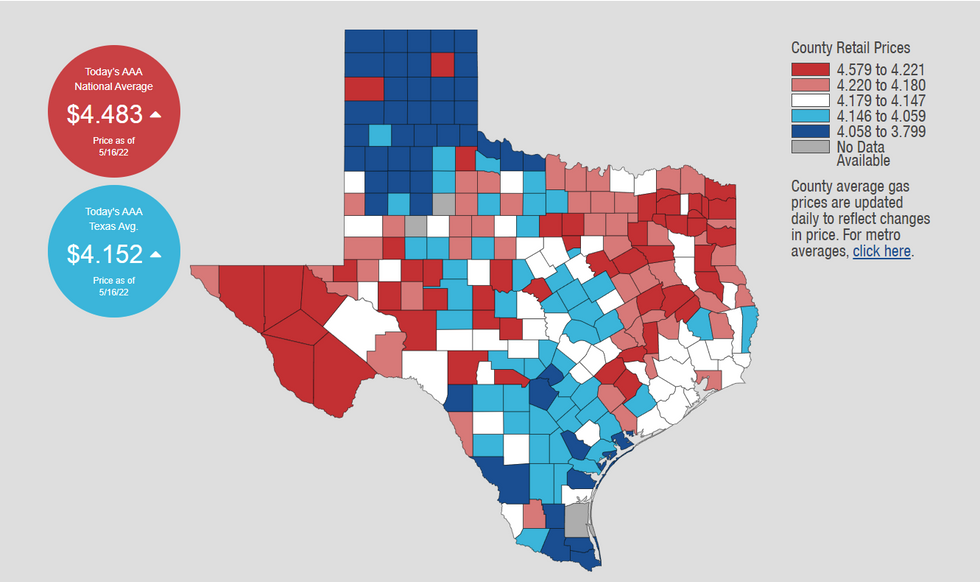 Why are prices climbing? DeHaan says to blame low inventory combined with high demand, more expensive blends and warming temperatures jump-starting "driving season."
While gas prices are marginally cheaper in Williamson and Hays Counties, between $4.12-$4.13, surrounding counties are locked into the same price range.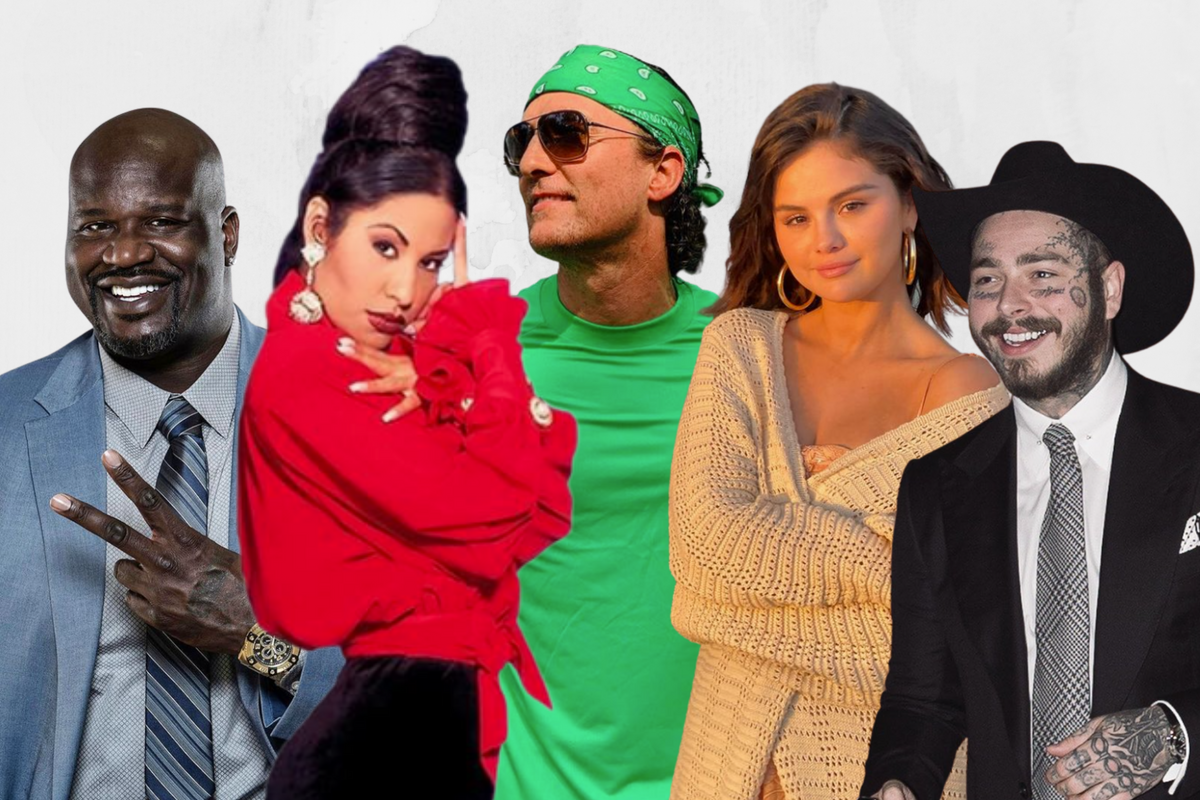 Texas has been home to some of the country's biggest celebrities of all time—think Amarillo resident Georgia O'Keeffe, Lubbock's Buddy Holly and Corpus Christi's famous singer Selena.
The Pudding's People Map of the U.S., which shows each city's "most Wikipedia'ed" resident, placed celebrities from all walks of life on the Texas map. As for Central Texas celebrities, there are some interesting (and not so surprising) names on deck.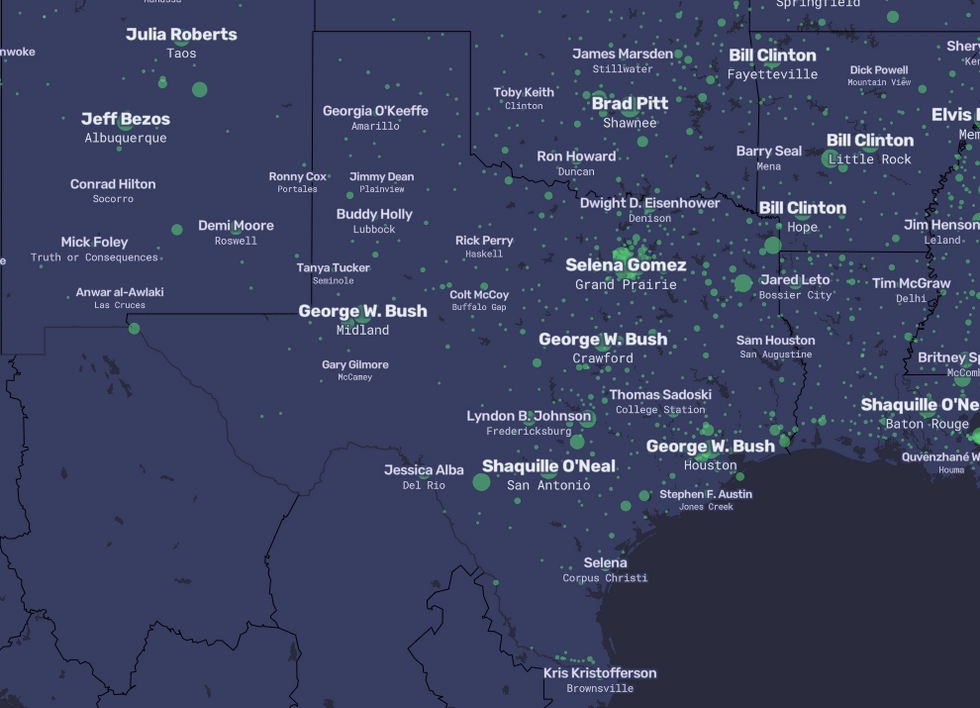 (The Pudding)
Proving that Austin is "alright, alright, alright," Minister of Culture Matthew McConaughey is both Austin's and Uvalde's top Wikipedia'ed resident. McConaughey, who was born in San Antonio adjacent Uvalde, has deeply ingrained himself in Austin by studying Radio-Television-Film at UT Austin, starring in the Austin-filmed movie "Dazed and Confused" and investing in Austin FC.
Heading down just a few miles south, San Marcos claimed former president Lyndon Baines Johnson as Texas State University's most famous alumni, who graduated in 1930, and was also named in Fredericksburg. LBJ wasn't the only ex-president on the map—George W. Bush was listed as the top resident in Dallas, Midland, Houston and Crawford.
You'll see some other names with ties to Austin strewn around the state: Janis Joplin in Beaumont and Port Arthur; Stone Cold Steve Austin in Victoria and Edna; Dan Rather in his hometown of Wharton; and Waylon Jennings in Littlefield.
Venturing outside of the central areas, there are big celebrities who call Texas Home. Actress and artist Selena Gomez dominated search traffic in her hometown of Grand Prairie, musical artist Post Malone was most "Wikipedia'ed" in Grapevine, and Shaquille O'Neal was named in the city where he went to high school, San Antonio.
Plus, Thomas Haden Church, Angela Kinsey, Jessica Simpson, Chuck Norris, Roy Orbison, Ron White, Jessica Alba, Colt McCoy, Jimmy Dean and Johnny Manziel all had at least one city covered on the list.
Where's Texas' newest resident, Elon Musk? You'll find him still in Los Angeles, as his foray into Texas living has just begun.
Click here
to view the full map.