Get connected with our daily update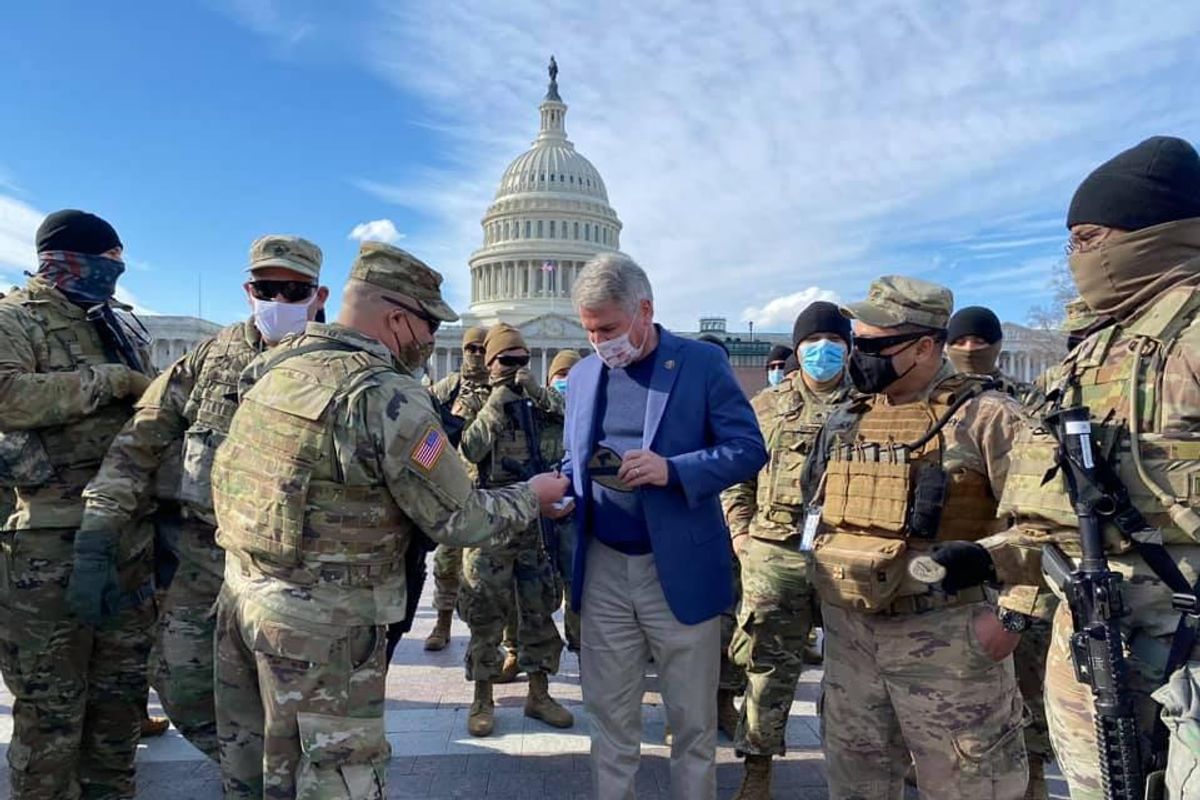 U.S. Rep. Michael McCaul, R-Austin, spent the afternoon of Jan. 6 barricaded in his office in the Rayburn House Office Building, with a sofa and a baseball bat as protection against what he called the terrorists on the other side of the door.
"It was a really dark day for the United States," he told Austonia.
---
As Congress prepared to vote on whether to certify the results of the November presidential election, former President Donald Trump had spoken that morning to a group of supporters at "Save America" rally at the Ellipse, a 52-acre park south of the White House, where he repeated baseless claims that the election had been "stolen" from him. Afterwards, thousands of attendees marched to the U.S. Capitol, where they breached police lines and scaled the walls of the building itself.
"The members were evacuated off the floor. The alarms went off," McCaul said. "I barricaded myself in my office, which is right off the Capitol. The terrorists, if you will, (we) could hear them outside of my office trying to get in. So we barricaded the office with a sofa, and all I had, really, was a baseball bat to protect myself and my staff."
Capitol police were soon on the scene. "The mob were dressed in kind of paramilitary-style uniforms. The Capitol police came up and there was a big skirmish between the two," McCaul continued. "We want to thank the Capitol police for saving us."
Nearly three hours after rioters began to clash with police on the Capitol steps, the D.C. National Guard was sent in as reinforcement, and congressional leaders were evacuated from the Capitol complex. By 8 p.m. Congress had reconvened—and four people were dead.
McCaul spoke to Austonia about his experience at the Capitol that day, as well as his thoughts on impeachment, the inauguration and border security. His comments have been edited for length and clarity.
After the riot
After the deadly riot, McCaul voted against objecting to the electoral votes of two states: Arizona and Pennsylvania. The majority of House Republicans, however, voted differently. Of the 211 Republican members, 121 objected to Arizona's votes and 138 to Pennsylvania's. But they were outnumbered by Democrats, and by 4 a.m. both the House and Senate had voted to certify the votes of the Electoral College, validating then President-elect Joe Biden's victory.
"It's not our job to overturn or second guess the certificates if they're authentic," McCaul said. "The states have certified. The Founding Fathers gave the states that power, not the federal government or Congress."
Despite breaking with his caucus on certification and condemning Trump's behavior leading up to the riot, McCaul opposed impeachment on the grounds that the process had been rushed. "We have not been given the time to truly look at the facts and the evidence before this impeachment was hurried to the House floor," he said in a Jan. 13 statement. "We haven't been given the opportunity to hear from a single witness, or hold even one hearing."
McCaul did admit to doubt. "I don't know what's out there, what decisions were being made with respect to the use of the National Guard to protect the members of Congress," he told Austonia, adding that the Senate trial may uncover answers to these questions. But he also has reservations about whether the trial should move forward at all. "I think the country, to be quite honest with you, is ready to move forward with the new administration and not live in the past," he said.
It remains to be seen whether Trump will face consequences as a result of the riot, but McCaul is optimistic that some of the rioters will. This session, he reintroduced a bill that would allow the Justice Department to charge individuals with domestic terrorism, which would carry corresponding sentencing of up to life in prison or death. "(The riot) was definitely an act of domestic terrorism, and I think we need to address that," he said, adding that he thinks the bill failed last session because of a focus on international terrorism. "But I think what happened on Jan. 6 has changed everything."
A new administration
McCaul was at the inauguration of President Joe Biden and Vice President Kamala Harris on Jan. 20, one of several he has attended during his 16 years in office. "This one was obviously very different in the sense that we have a global pandemic, and we were at the United States Capitol, which was under attack just a few days ago," he said.
Although there was heavy police presence and no crowd, the ceremony was similar to past inaugurations in other ways. "It's really the day our nation comes together as Americans first to honor the peaceful transition of power that we've done for over 200 years," he said. "So it has a very sacred feeling to it."
McCaul is serving his eighth term as the representative of the 10th District of Texas, which spans from Central Austin to the northwest Houston suburbs. He ranks middle-right in terms of ideology and high in terms of leadership, according to the Congressional tracking site GovTrack. He is married to Linda Mays McCaul, whose father is the billionaire founder and former chairman of Clear Channel Communications, now iHeartMedia. They have five children.
Prior to holding elected office, McCaul served as the chief of counter terrorism and national security in the U.S. Attorney's Office for the Western District of Texas and as a federal prosecutor for the Department of Justice. As a self-described supporter of the DOJ and intelligence communities, he stressed the importance of nonpartisanship in those areas.
"You have political appointees, but you don't want to inject politics in our federal criminal justice system. Our intelligence community should be protected from that as well," he said. "I hope the Biden administration will move forward in that way of thinking."
McCaul has a balanced view on the issues of border security and immigration reform. "Trying to tackle immigration reform is very difficult, and it brings out the best and the worst in people," he said, adding that he believes any policy needs to combine technology, infrastructure and manpower. "We need to know who's coming into this country to be able to control and protect Americans."
Where many Republicans flaunt their ideological rigidity, McCaul believes that the two parties can—and should—work together. He is hardly a centrist, however. A FiveThirtyEight analysis found he voted in line with Trump 93.6% of the time.
"You know, I got ranked by Georgetown University as the most bipartisan lawmaker from Texas—and third most effective," he said. "The way I get things done is I work across the aisle."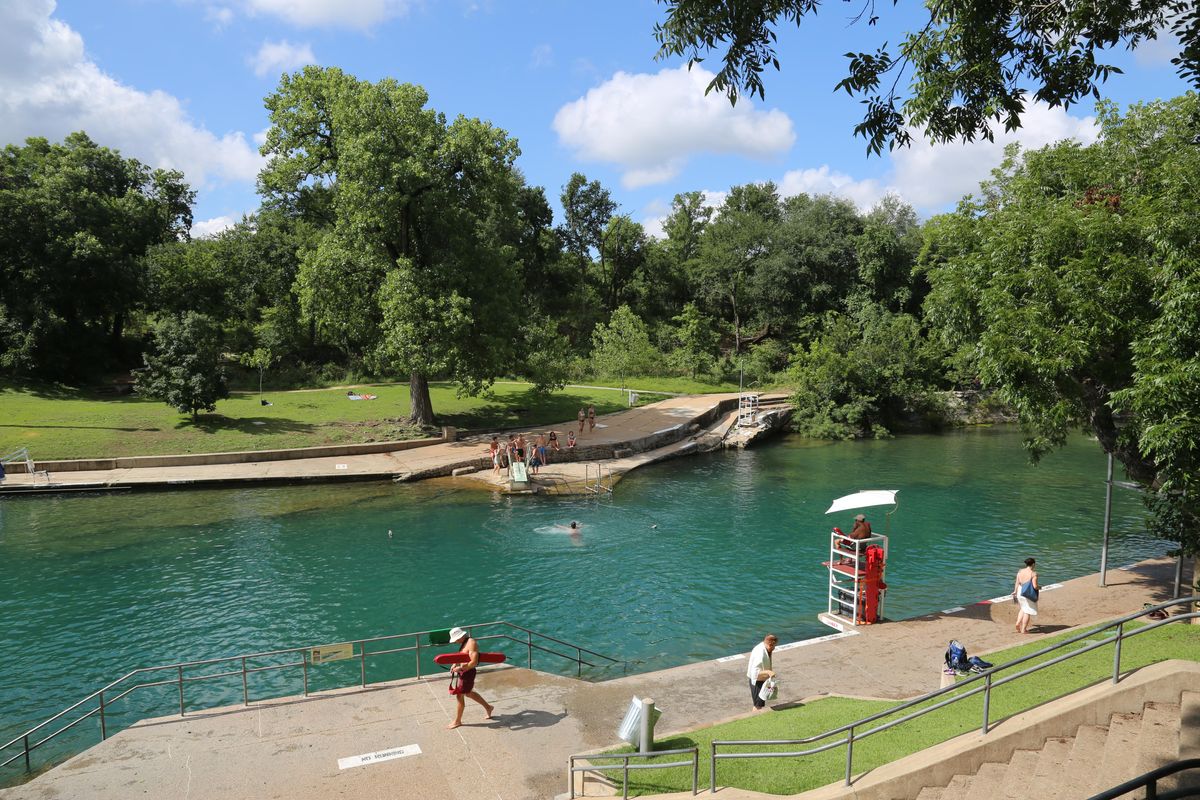 Fewer than half of the city's pools will open for summer while the Aquatic Department works to fill out its shriveled roster.
The city needs 750 to be fully staffed and is currently working with a pool of 234 lifeguards—31% of employees needed—on staff as of Monday. Come June 6, only 15 of the city's 34 pools will open.
The job pays between $16-$19 an hour, anyone over 15 can get certified and there are bonuses to the tune of $1,250 on the table but some workers and city representatives say the pay doesn't match the work.
Barton Springs Pool lifeguard Scott Cobb told Austonia the job is "very satisfying," which is why he's been doing it for the last 11 years. However, Cobb believes the shortage can be partially attributed to wages not rising alongside inflation, unpaid training, limited benefits and unstable hours.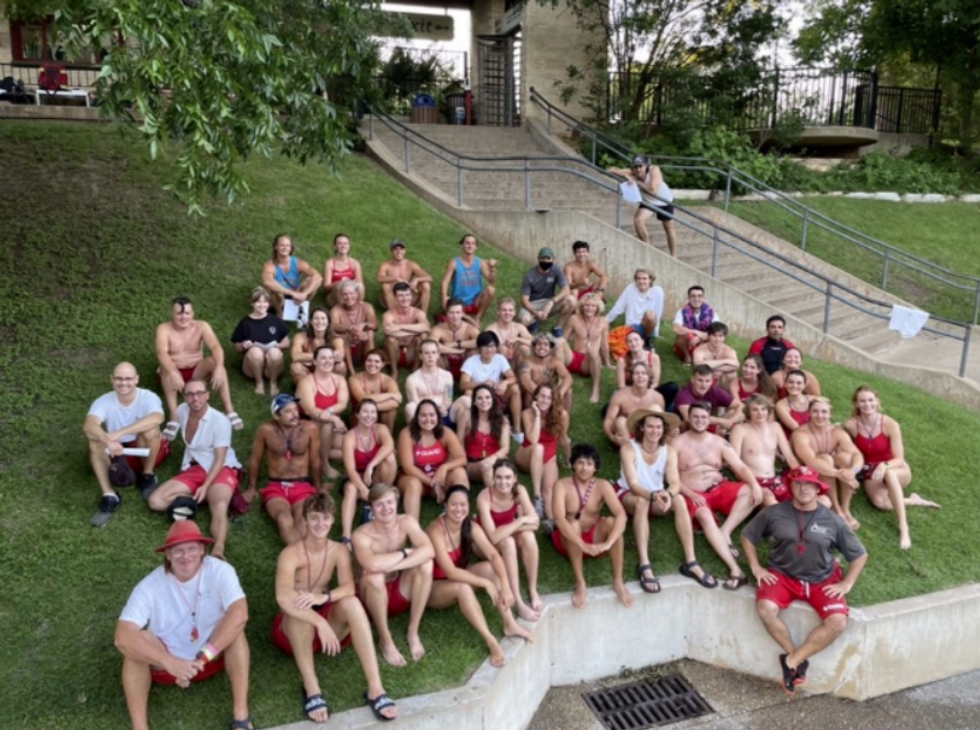 (City of Austin)
"If you factor in the increase in inflation over the last three years and rent, our pay has actually gone down. We've taken a pay cut in order to remain lifeguards," Cobb said. "People work 30-40 hours, get as many hours as they can, but they don't have any money left and a living wage means that at the end of the month, you're supposed to have some money left."

Cobb has been advocating for Austin City Council to waive the $20 registration fee for the lifeguard course, which he said will make going through a 40-hour unpaid training more accessible, and raise lifeguard wages to $22/hour in October.
The cause has gained the support of Council Members Vanessa Fuentes and José Vela, a former Barton Springs lifeguard himself, who both said they support raising wages to $22/hour.
Cobb said that it is hard to qualify for benefits, hours fluctuate depending on the season, there is a physical demand for the job, and lifeguards are not given paid time off or holiday pay, despite having to work most holidays.
"Although I have health insurance through the city, I'm afraid that in October when they reevaluate I will lose that health insurance because of the closing of the pools," Cobb said. "The reason there's a lifeguard shortage is because at the current rate, people do not want to do this job."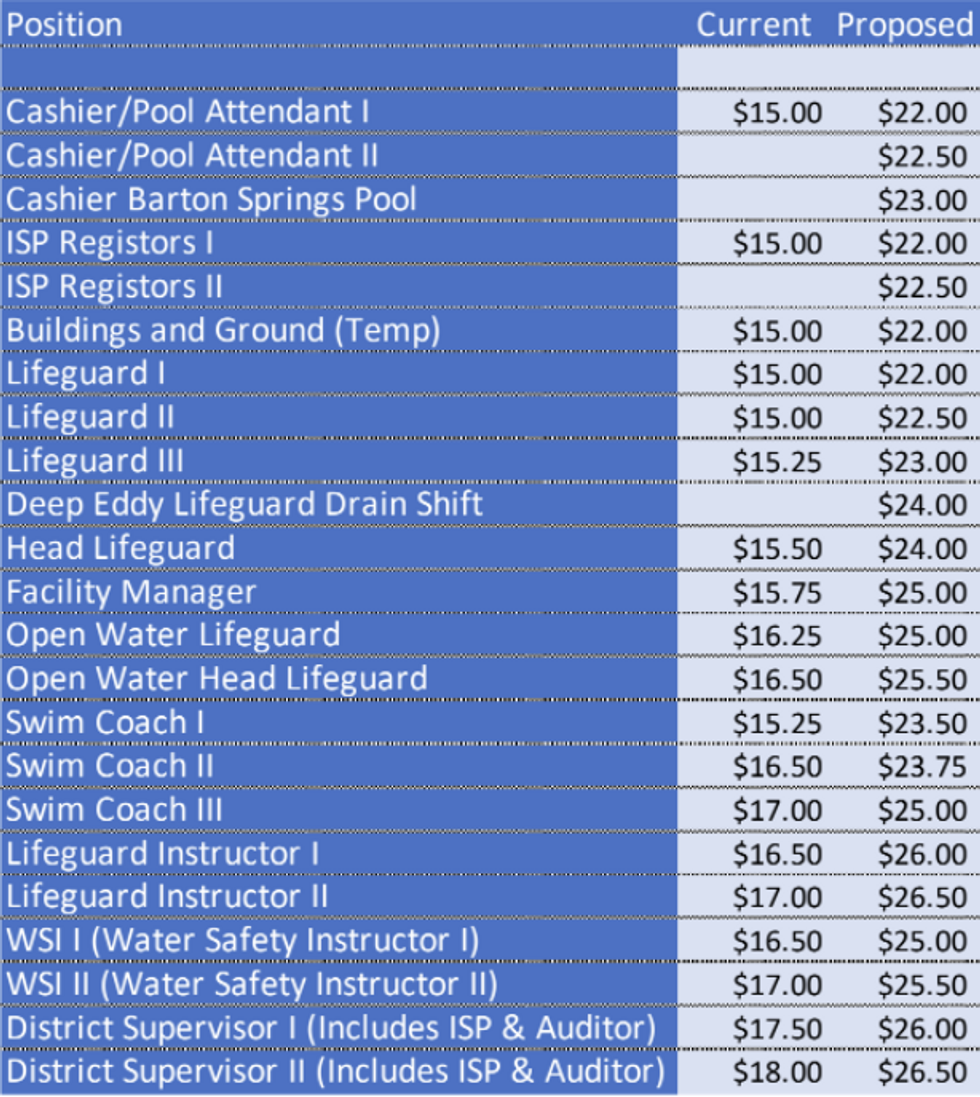 (Jose Vela)
A May 9 presentation by Vela showed the proposed compensation structure for lifeguards, mentioning how cities like Phoenix curbed shortages by paying higher bonuses and proposed raising pool entrance fees by $1-3 to help offset costs.
"The type of people who work at Barton Springs enjoy it the most on the busiest days," Cobb said. "It's satisfying to save people's lives and bring them out of the water. They're grateful... It's a job to help people and people enjoy that as long as they can, but there's a limit and people rely on better paying jobs."
Starting on Memorial Day, Barton Springs Pool will resume Monday operations. Click here to see a full list of opening pools.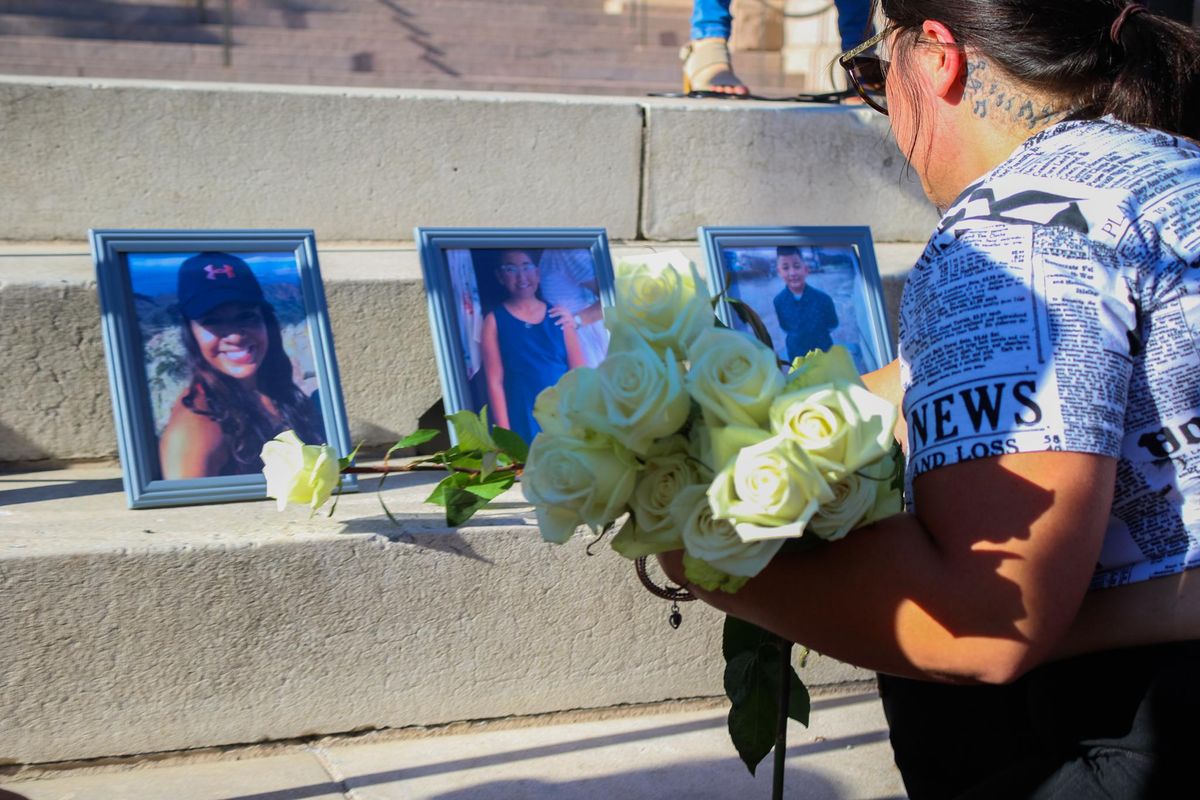 As the Uvalde community gathered for a vigil on Wednesday evening, Austinites had their own gathering to remember and mourn the 21 lives lost in the Texas school shooting.
Nineteen elementary-aged kids and two faculty members at Robb Elementary School in Uvalde, a small town an hour and a half drive west of San Antonio, were killed by an 18-year-old gunman on Tuesday. It is the deadliest school shooting in the U.S. since Sandy Hook.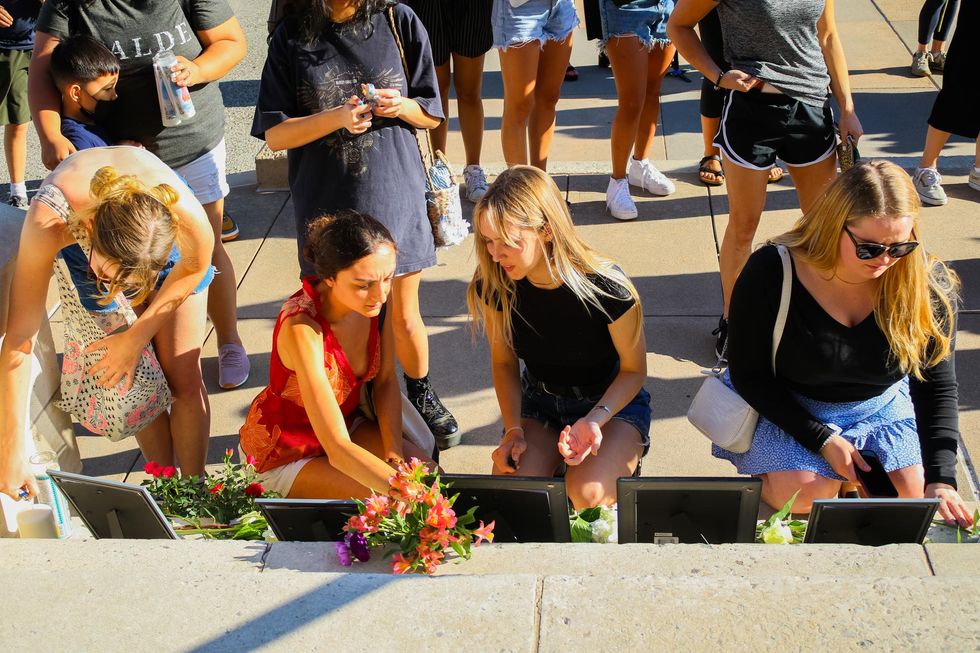 Austinites brought flowers, stuffed animals and signs to the steps of the Texas Capitol at 6 p.m. to give their respects to those who lost killed in the deadly shooting.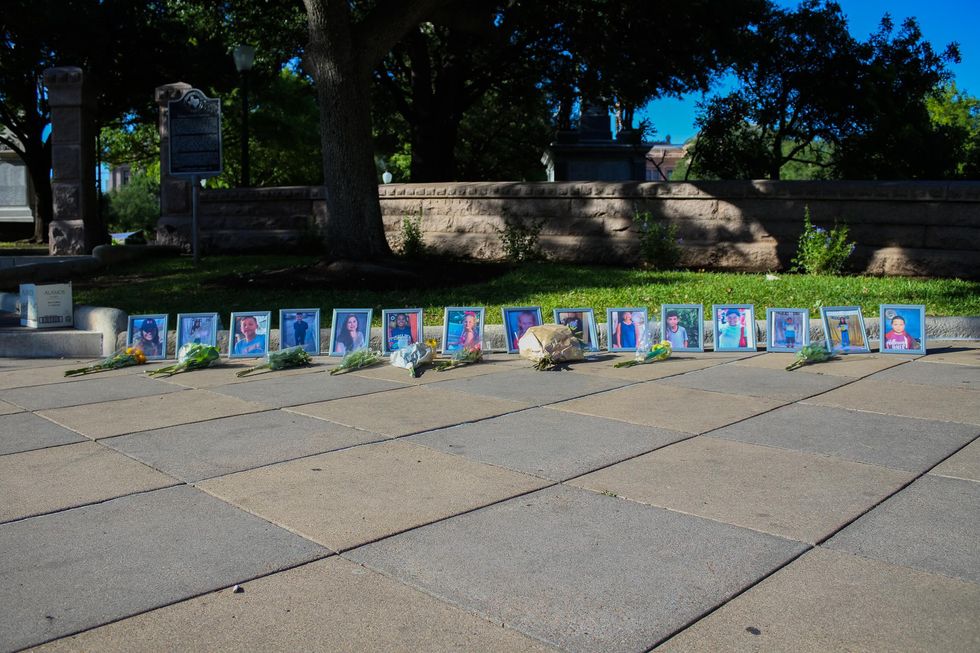 Photos of the victims stood on frames in front of the gates before they were moved to the Capitol steps.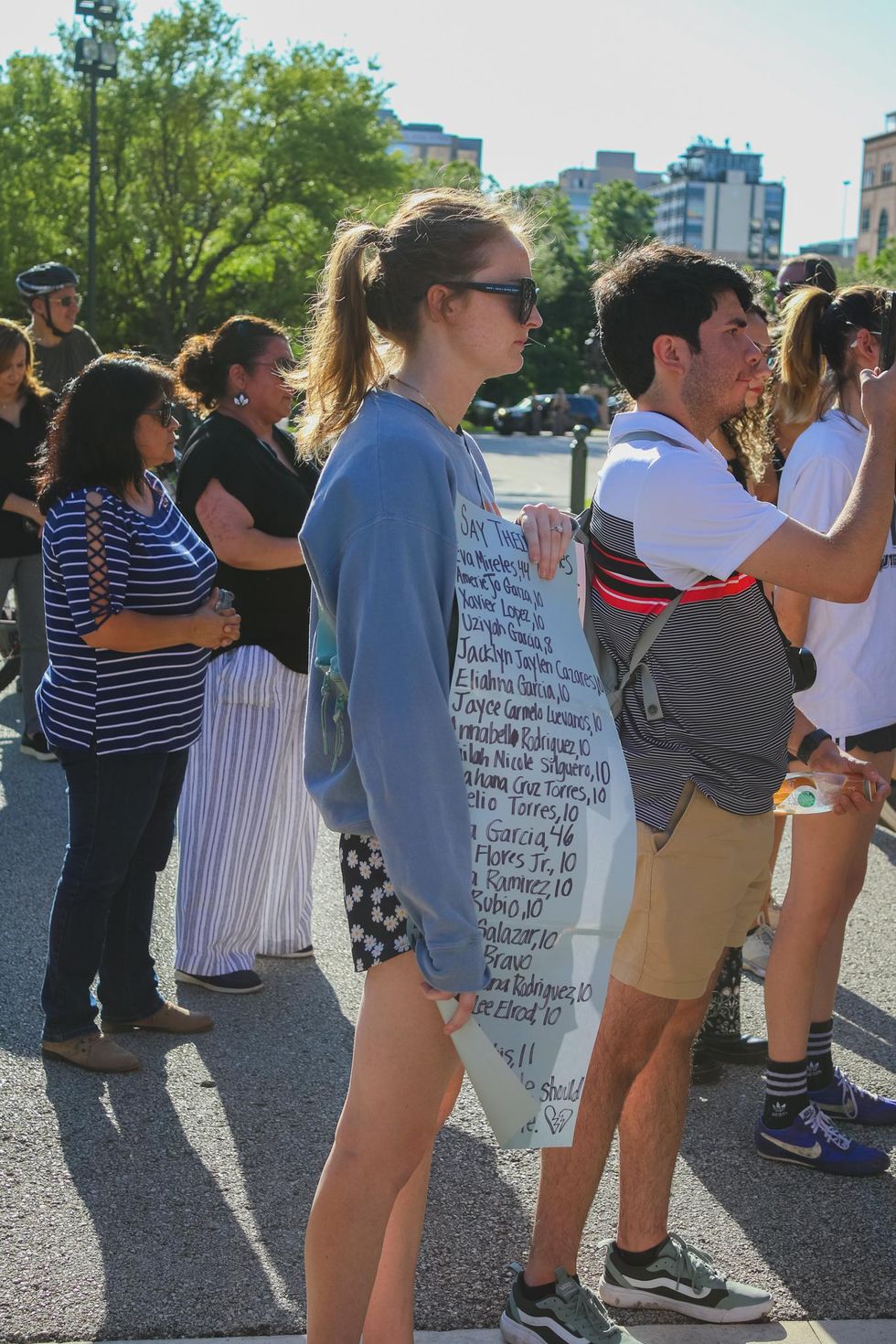 Around 200 people showed up. Some held signs like this one that named all the victims.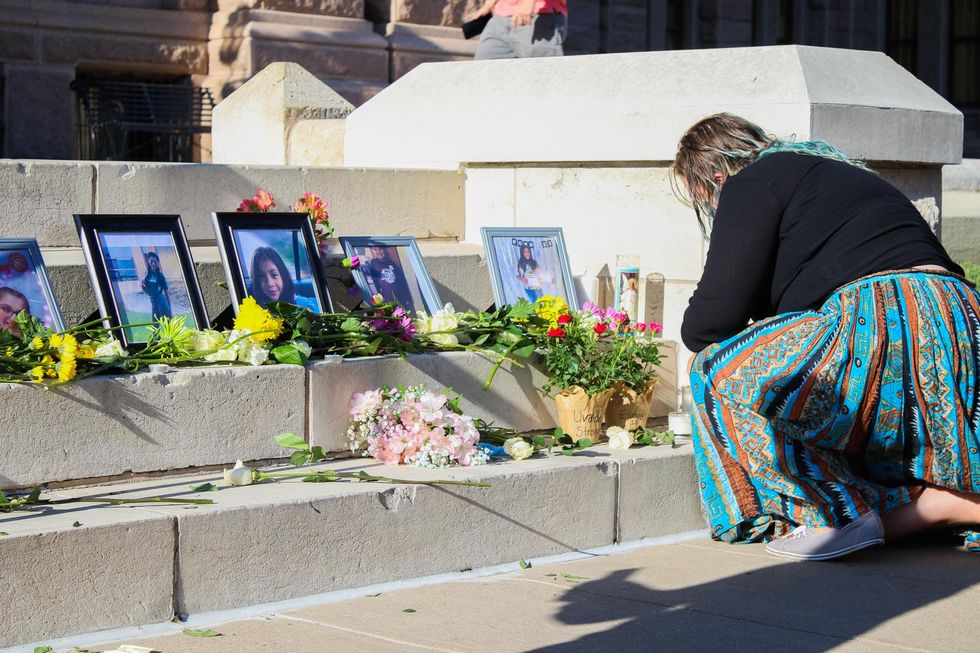 Tears and hugs were shared among attendees as the steps filled with flowers.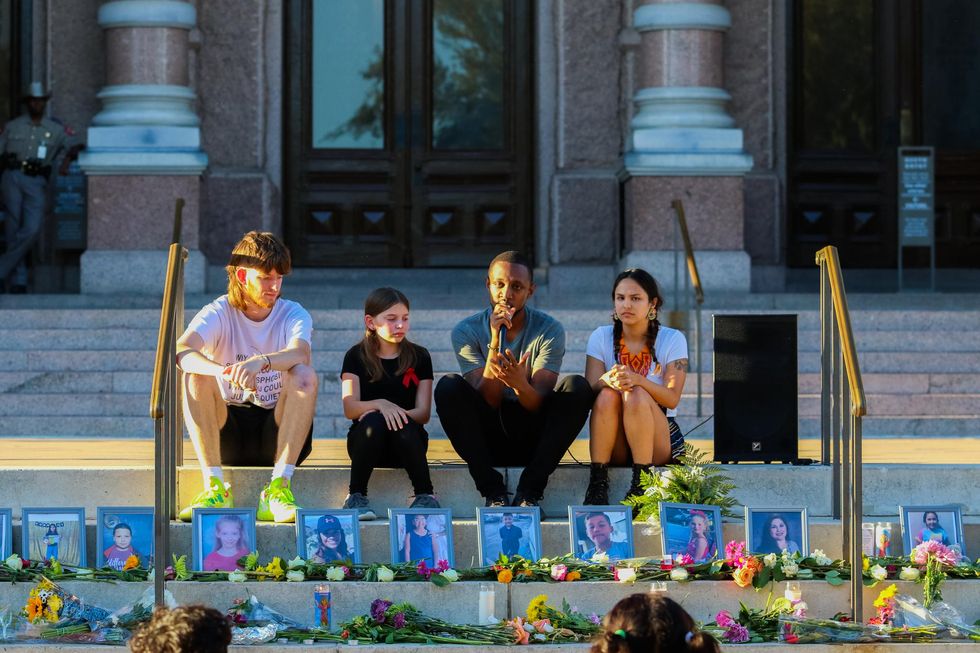 Community members Dylan, Vianna, Chase Moore and Erika Martinez spoke at the vigil calling for action so a deadly shooting doesn't happen again. They read Facebook posts from the parents who lost a child in this shooting.