Get connected with our daily update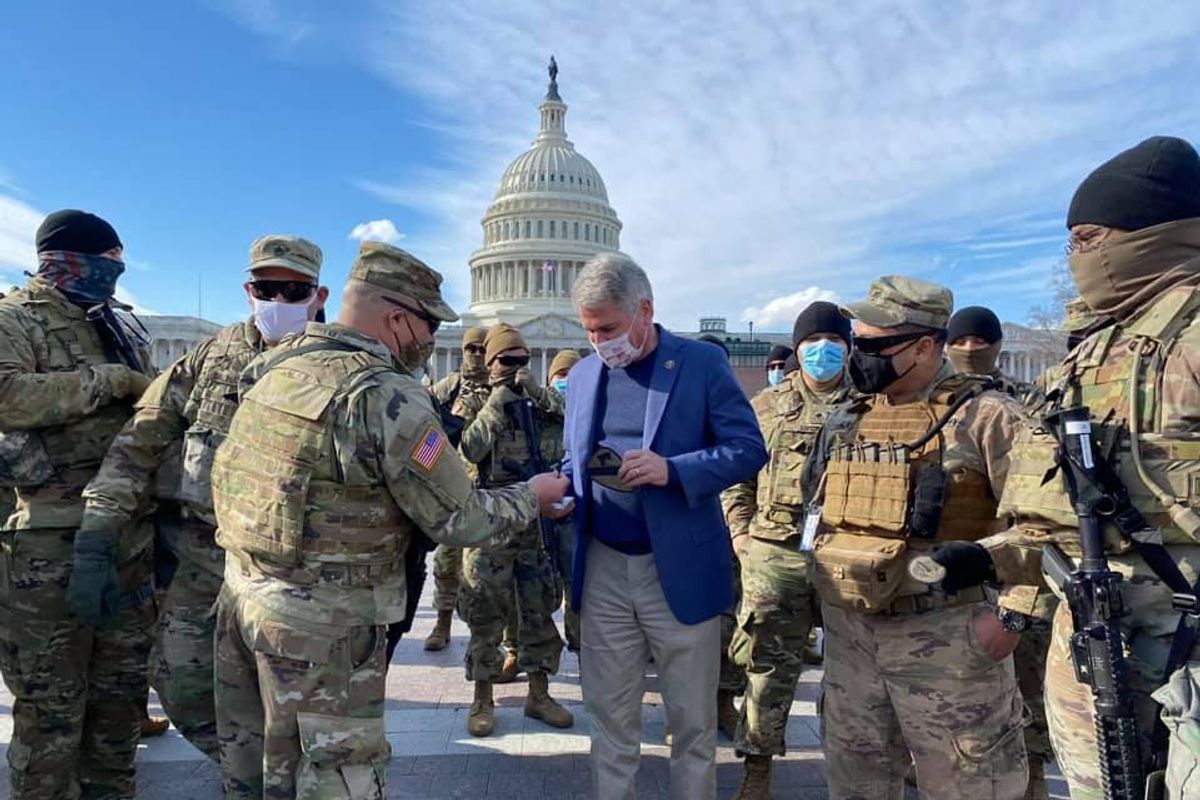 U.S. Rep. Michael McCaul, R-Austin, spent the afternoon of Jan. 6 barricaded in his office in the Rayburn House Office Building, with a sofa and a baseball bat as protection against what he called the terrorists on the other side of the door.
"It was a really dark day for the United States," he told Austonia.
---
As Congress prepared to vote on whether to certify the results of the November presidential election, former President Donald Trump had spoken that morning to a group of supporters at "Save America" rally at the Ellipse, a 52-acre park south of the White House, where he repeated baseless claims that the election had been "stolen" from him. Afterwards, thousands of attendees marched to the U.S. Capitol, where they breached police lines and scaled the walls of the building itself.
"The members were evacuated off the floor. The alarms went off," McCaul said. "I barricaded myself in my office, which is right off the Capitol. The terrorists, if you will, (we) could hear them outside of my office trying to get in. So we barricaded the office with a sofa, and all I had, really, was a baseball bat to protect myself and my staff."
Capitol police were soon on the scene. "The mob were dressed in kind of paramilitary-style uniforms. The Capitol police came up and there was a big skirmish between the two," McCaul continued. "We want to thank the Capitol police for saving us."
Nearly three hours after rioters began to clash with police on the Capitol steps, the D.C. National Guard was sent in as reinforcement, and congressional leaders were evacuated from the Capitol complex. By 8 p.m. Congress had reconvened—and four people were dead.
McCaul spoke to Austonia about his experience at the Capitol that day, as well as his thoughts on impeachment, the inauguration and border security. His comments have been edited for length and clarity.
After the riot
After the deadly riot, McCaul voted against objecting to the electoral votes of two states: Arizona and Pennsylvania. The majority of House Republicans, however, voted differently. Of the 211 Republican members, 121 objected to Arizona's votes and 138 to Pennsylvania's. But they were outnumbered by Democrats, and by 4 a.m. both the House and Senate had voted to certify the votes of the Electoral College, validating then President-elect Joe Biden's victory.
"It's not our job to overturn or second guess the certificates if they're authentic," McCaul said. "The states have certified. The Founding Fathers gave the states that power, not the federal government or Congress."
Despite breaking with his caucus on certification and condemning Trump's behavior leading up to the riot, McCaul opposed impeachment on the grounds that the process had been rushed. "We have not been given the time to truly look at the facts and the evidence before this impeachment was hurried to the House floor," he said in a Jan. 13 statement. "We haven't been given the opportunity to hear from a single witness, or hold even one hearing."
McCaul did admit to doubt. "I don't know what's out there, what decisions were being made with respect to the use of the National Guard to protect the members of Congress," he told Austonia, adding that the Senate trial may uncover answers to these questions. But he also has reservations about whether the trial should move forward at all. "I think the country, to be quite honest with you, is ready to move forward with the new administration and not live in the past," he said.
It remains to be seen whether Trump will face consequences as a result of the riot, but McCaul is optimistic that some of the rioters will. This session, he reintroduced a bill that would allow the Justice Department to charge individuals with domestic terrorism, which would carry corresponding sentencing of up to life in prison or death. "(The riot) was definitely an act of domestic terrorism, and I think we need to address that," he said, adding that he thinks the bill failed last session because of a focus on international terrorism. "But I think what happened on Jan. 6 has changed everything."
A new administration
McCaul was at the inauguration of President Joe Biden and Vice President Kamala Harris on Jan. 20, one of several he has attended during his 16 years in office. "This one was obviously very different in the sense that we have a global pandemic, and we were at the United States Capitol, which was under attack just a few days ago," he said.
Although there was heavy police presence and no crowd, the ceremony was similar to past inaugurations in other ways. "It's really the day our nation comes together as Americans first to honor the peaceful transition of power that we've done for over 200 years," he said. "So it has a very sacred feeling to it."
McCaul is serving his eighth term as the representative of the 10th District of Texas, which spans from Central Austin to the northwest Houston suburbs. He ranks middle-right in terms of ideology and high in terms of leadership, according to the Congressional tracking site GovTrack. He is married to Linda Mays McCaul, whose father is the billionaire founder and former chairman of Clear Channel Communications, now iHeartMedia. They have five children.
Prior to holding elected office, McCaul served as the chief of counter terrorism and national security in the U.S. Attorney's Office for the Western District of Texas and as a federal prosecutor for the Department of Justice. As a self-described supporter of the DOJ and intelligence communities, he stressed the importance of nonpartisanship in those areas.
"You have political appointees, but you don't want to inject politics in our federal criminal justice system. Our intelligence community should be protected from that as well," he said. "I hope the Biden administration will move forward in that way of thinking."
McCaul has a balanced view on the issues of border security and immigration reform. "Trying to tackle immigration reform is very difficult, and it brings out the best and the worst in people," he said, adding that he believes any policy needs to combine technology, infrastructure and manpower. "We need to know who's coming into this country to be able to control and protect Americans."
Where many Republicans flaunt their ideological rigidity, McCaul believes that the two parties can—and should—work together. He is hardly a centrist, however. A FiveThirtyEight analysis found he voted in line with Trump 93.6% of the time.
"You know, I got ranked by Georgetown University as the most bipartisan lawmaker from Texas—and third most effective," he said. "The way I get things done is I work across the aisle."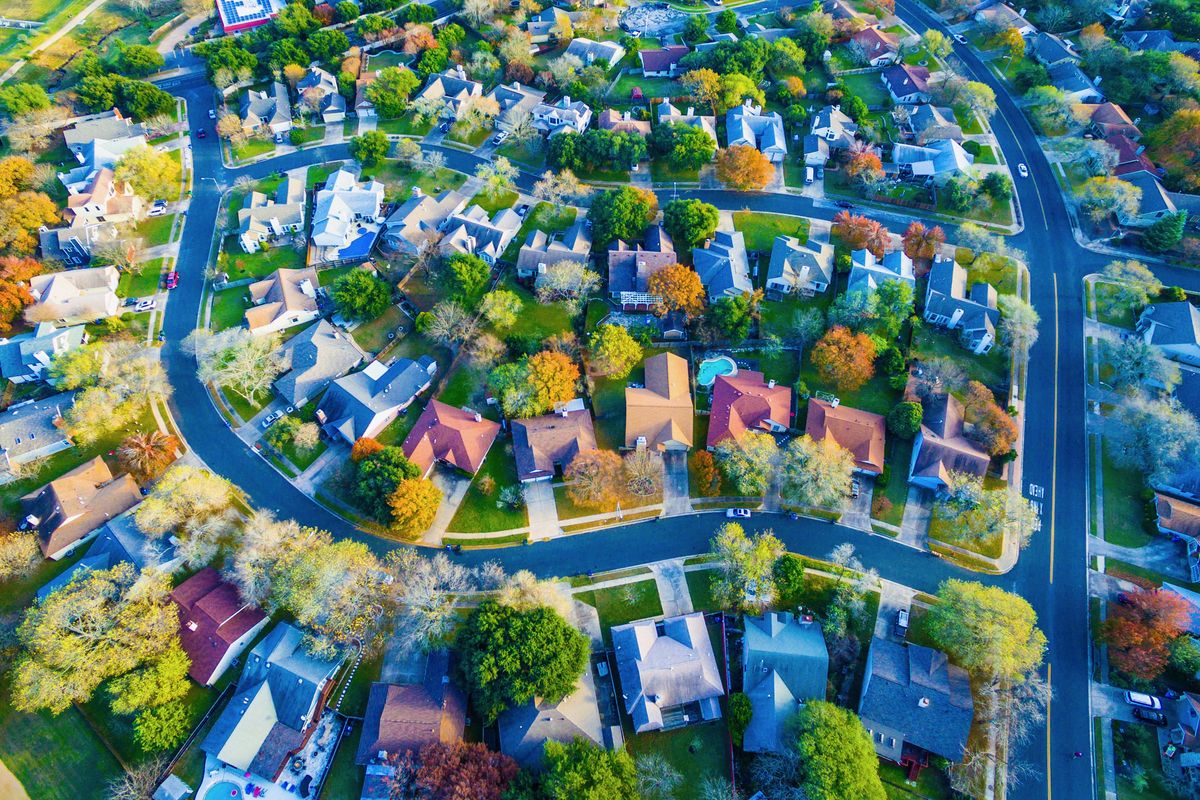 Shutterstock
So you want to buy a house?

To anyone trying to get on the "housing ladder," it's been a discouraging couple of years as prices skyrocketed in a market crowded with buyers bidding against each other for just about any available home.

Things may be calming down, with the Austin Board of REALTORS reporting fewer sales and more available homes this summer.

Mortgage rates have more than doubled in the last year, from around 3% to well over 6% on a 30-year fixed rate loan, getting even more of a bump this week after the Federal Reserve raised bank rates on Wednesday.

So how affordable are homes right now? That, of course, depends on what you want and how much you're able or willing to pay, but here are some rough estimates of what a typical buyer would pay to buy a $650,000 home, which would be considered "mid-price" in today's market.

Mortgage banker Chris Holland (NMLS 211033) of Austin's Sente Mortgage ran some numbers for Austonia to illustrate a typical purchase.


Holland says that while the 30-year fixed rate mortgage is often mentioned in the media, the most popular loan that he's seeing now is a 7/1 adjustable rate mortgage, which has a fixed rate for 7 years and then adjusts every year based on market rates, with a limit on how much it can increase each year. The interest is amortized over a 30-year period. Adjustable Rate Mortgages (ARMs) offer lower rates than fixed rate loans.

Here are the numbers, which are examples. In practice, exact numbers vary with a buyer's credit rating and overall financial situation, and with the rate, which can move up or down at any time.
$650,000 home purchase price
7/1 ARM at 5.875%
5% down payment, equals $32,500
95% financed, equals $617,500
$4,990 payment, including principle and interest (P&I), insurance, and property tax
Typically, a borrower's debt to income ratio needs to be at or below 45%. So for this mortgage, a borrower, or borrowers, would need income of roughly $11,100/month, or $133,200/year. That number could be higher, depending on the buyer's outstanding credit balances on things like credit cards and car loans.
Not included are closing costs, moving costs, maintenance, and any changes a new buyer might want to make to the home.

Holland says he's had a lot of clients approved for loans who were house hunting but have put that on hold, hoping prices come down.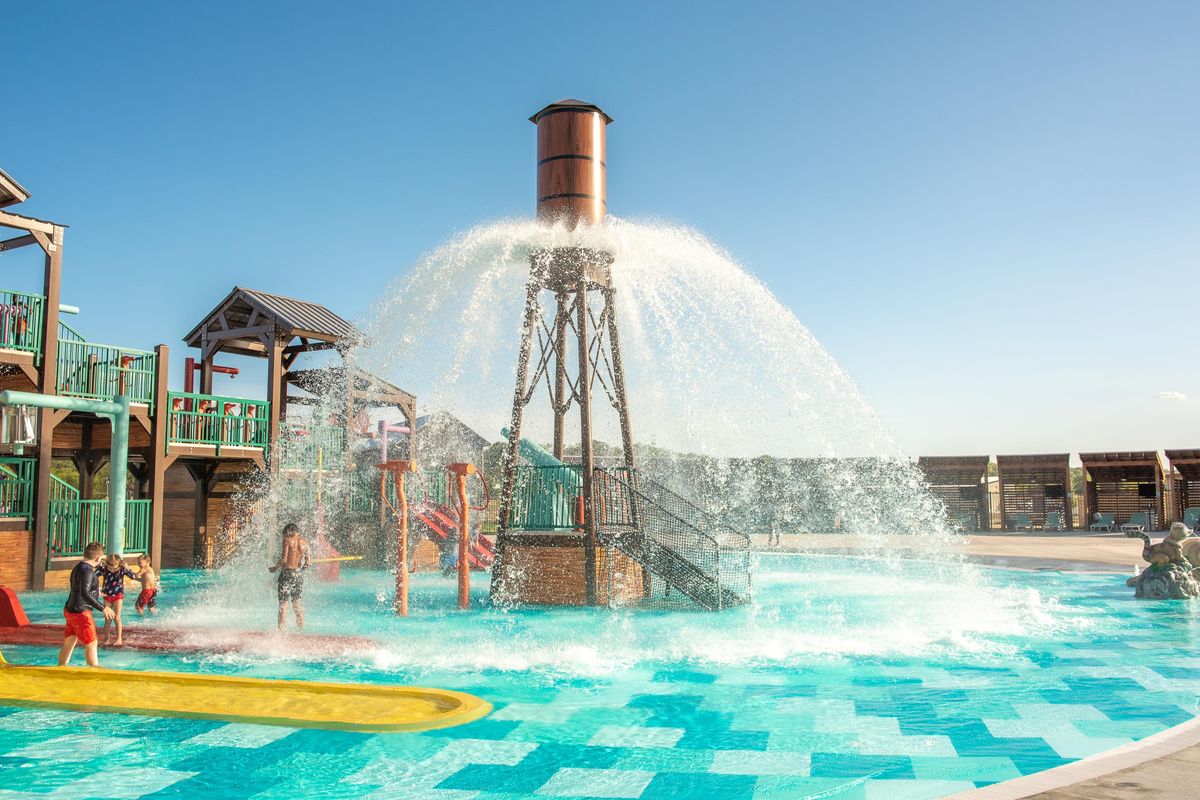 Camp Fimfo Waco
Camp Fimfo Waco, a brand new camping resort, is kicking off football and fall camping season in style! With top-notch amenities, premium accommodations, and 10 weekends of fall fun, there's no better place to have a fall camping getaway, especially if you're a Baylor football fan!
Fall promises to be a one-of-a-kind camping experience. From Sept. 16 to Nov. 24, weekends will be packed with fall-themed activities, including special Halloween weekends in October. Campers can enjoy activities like fall crafts, campground trick-or-treating, costume contests, site decorating, outdoor movie nights, and more!