Get connected with our daily update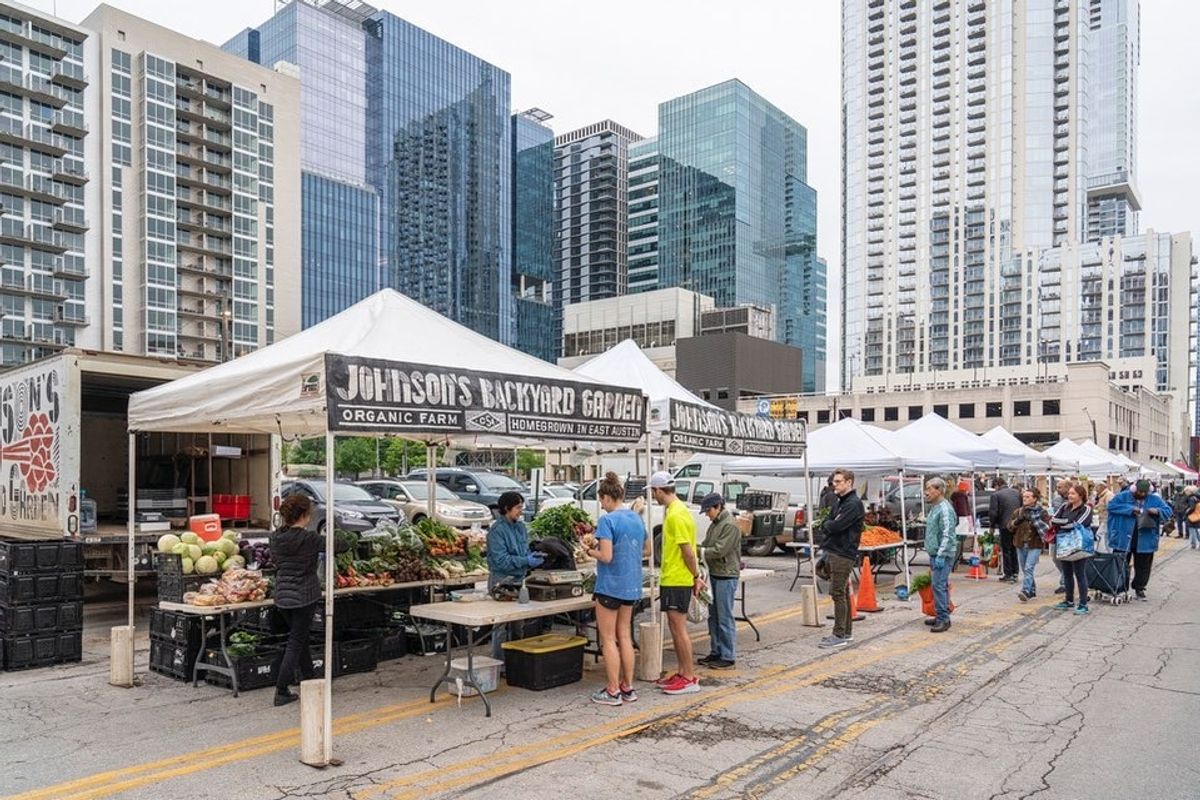 Scott David Gordon/Johnson's Backyard Garden
About two years ago, Sam Lillie studied his neighbors' backyards on Google Maps, looking for signs that they were growing food. If he could see planting rows in the image, he would knock on the neighbor's door and ask whether they were interested in selling some of their crop.
Not long before, Lillie had attended a town hall meeting in his small Washington State community and learned that residents were having trouble obtaining local food. He figured there was a way to fix this, and he set about connecting buyers with small local growers. He says that within three months, he had delivered about 300 pounds of food on his bicycle.
He then set out to create a digital platform. Austin's MassChallenge startup accelerator accepted him, so he moved to Texas and created Vinder, an app that connects individuals who want to buy produce with local farmers in Austin and about 100 other cities.
---
In recent weeks, as anxious Austin customers have been emptying grocery store shelves, demand for produce through Vinder has skyrocketed. In response to the coronavirus crisis, Lillie and his team have taken over delivery service, which used to be a transaction solely between the buyer and the seller, and worked to reduce all delivery fees to $1.
"The response has been massive," he says. Orders began to spike last Monday and over the following 72 hours, they matched what the app would usually handle in three months.
Vinder is one of many channels that were either smaller or nonexistent before the current crisis, and are now transforming the way Austinites get their food.

Johnson's Backyard Garden is an organic farm that began in East Austin, then moved to 186 acres in Garfield, Texas. The farm has a Community Supported Agriculture (CSA) program, and members receive a box of seasonal fruits and vegetables every week. Over the past weeks, demand for the boxes has increased so rapidly that the farm had to stop accepting new members and create a waiting list, which now contains hundreds of names.
"This is something that we've never had to do in the history of the farm," says marketing manager Ada Broussard. "The size of the CSA doubled in a two-and-a-half week span."
She says that in order to deliver more food, several logistical elements must be sorted out, such as adding routes and hiring new drivers. Being able to ship more produce also means hiring more farm workers, which has classically been tough to do. This is a tough time of the year for small farmers to be adjusting to new demands.

"Farmers are already working 70-plus hours to get things in the ground to accommodate their current production model," she says.

On the other side of the spectrum, some distributors and restaurants have inventories of produce they are scrambling to sell before the food goes bad. The regional distributor Brothers Produce of Austin was fully stocked, with more produce on the way to them, when Travis County ordered restaurants to close dine-in service beginning March 17th. The distributor has begun selling fruit and vegetable boxes through Vinder, as well as setting up box drop-off points around the city and selling produce from its warehouse.
"It's an experiment," says James Bos, CEO and co-owner of Brothers Produce of Austin. "We're just trying everything we can to move product, keep people fed and keep our employees."

The company is expanding its box delivery system, Bos says, choosing sites almost at random or reacting to customers who organize a site in their neighborhood. The warehouse retail hours are evolving and best viewed on Facebook. It is a process of constant change and adjustment at a company that has had very established systems.

"We have an assembly line set up," says Bos. "We are rolling boxes down the line and packing them up. Who would think we would get to that?"

Last week, Brothers also began selling fruit and vegetable boxes through Vinder. The connection between the two companies was made through the friend of a friend.

"I like that everything is becoming creative—looking for new ways to move produce and help people," says Bos, who adds that he hopes some of the new sales channels remain a part of his business. "We don't know what the normal will be."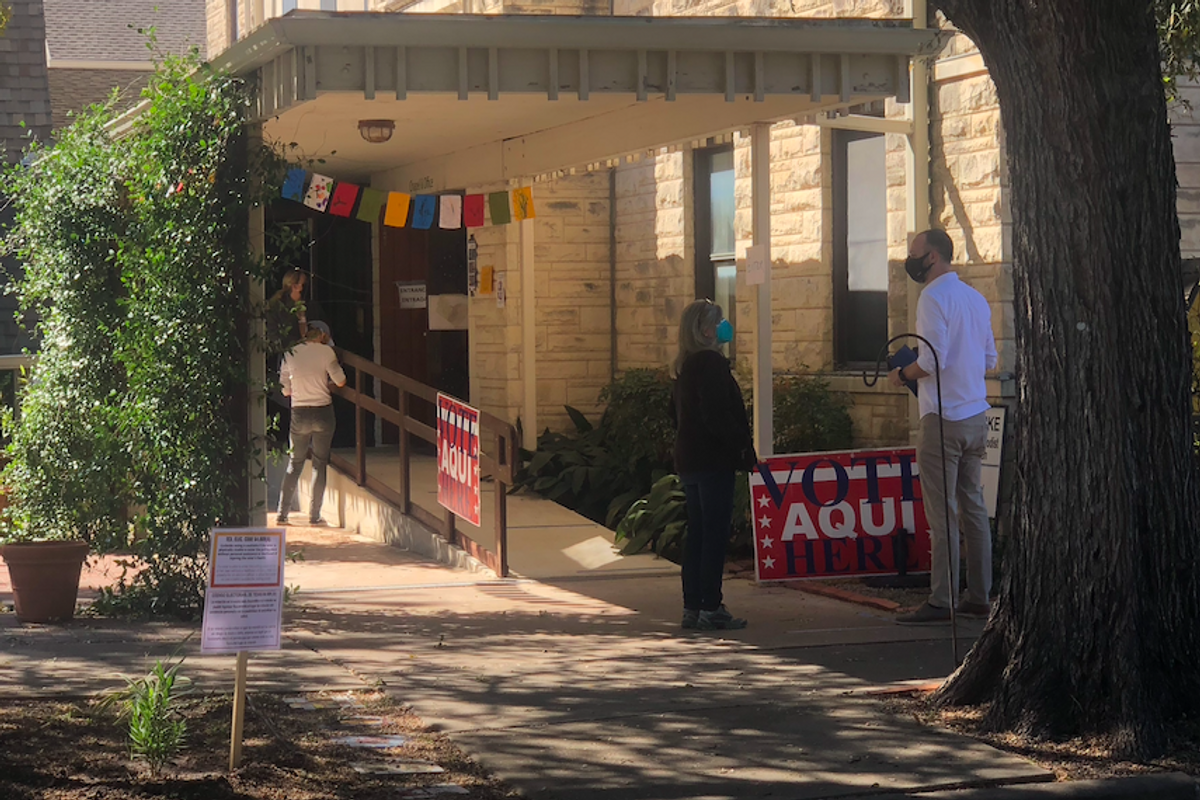 Come later tonight, Texans will officially know who will be on the ballot for the November general election.
In Texas, candidates must win at least 50% of the vote to be elected. In the March primaries where the top candidate only received a plurality of votes, a runoff is being held. Voters will decide on the candidates to represent their party in the November general election. Just like the March primaries, voters will choose which party they'd like to vote in. Then based on location, each ballot will show which races are in a runoff.
Here's everything you need to know before heading to the polls.

Know before you go
The registration period for this election has passed; check if you're registered to vote here.
The polls are open from 7 a.m. to 7 p.m. daily. As long as you're in line by 7 p.m., you can vote.
You'll need a valid photo ID to present once you're at a polling location.
Here is where you can vote in Travis County.
View wait times at polling locations here.
Races to watch in Travis County:
Statewide
Lieutenant Governor
Republican: Incumbent Lt. Gov. Dan Patrick won his primary in March.
Democratic: Mike Collier and Michelle Beckley are vying to be the Democrat candidate on the ballot.
Attorney General
Republican: Incumbent AG Ken Paxton is fighting for his seat against George P. Bush.
Democratic: Rochelle Garza and Joe Jaworski will face off to be the Democratic candidate in this race.
View all the statewide races on the ballot here.
U.S. House of Representatives

View the district you live in here.
District 21
Republican: Incumbent Chip Roy won his primary in March.
Democratic: Claudia Andreana Zapata and Ricardo Villarreal are hoping to secure this vote.
District 35
Republican: Dan McQueen and Michael Rodriguez are going head to head to be the Republican candidate in this race.
Democratic: Former Austin council member Greg Casar won this race in March.
Texas House
District 19
Republican: Ellen Troxclair and Justin Berry are vying to be the Republican candidate in this race.
Democratic: Pam Baggett won her primary in March.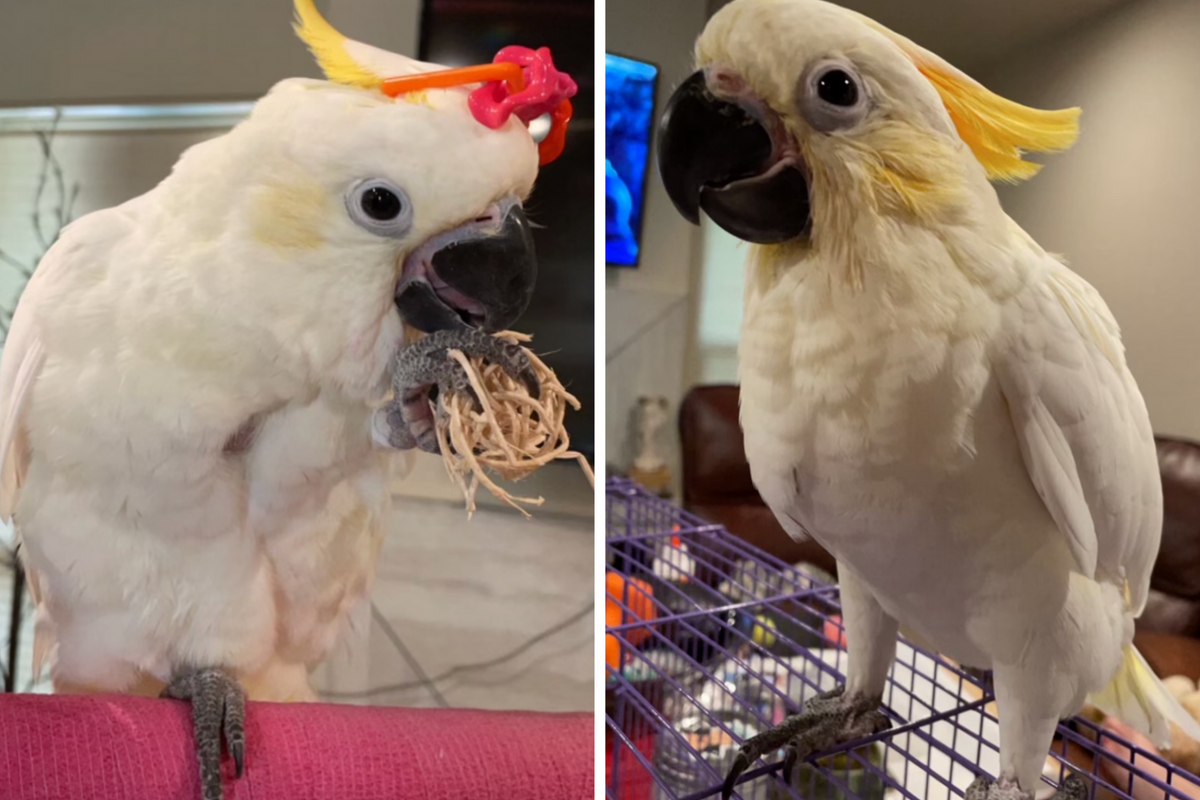 A big-money bird has been stolen from a northwest Austin pet store.
Kelsey Fernandez, the owner of a $6,000 sulphur and citron-crested cockatoo named Lemon Grab, said the emotional support animal was taken from the Gallery of Pets store, around closing time on Sunday.
"I've struggled with mental illness my entire life, and ever since I got him I've been doing so much better," Fernandez told Austonia.
The $6k cockatoo is young and will starve unless he is fed by hand, Fernandez said.
In a surveillance video, a man appears to have something under his shirt as he and two others exit the business around the same time the store believes that Lemon Grab was stolen.
Fernandez said a report has been filed with the Austin Police Department with an $1,000 reward for his return.