Get connected with our daily update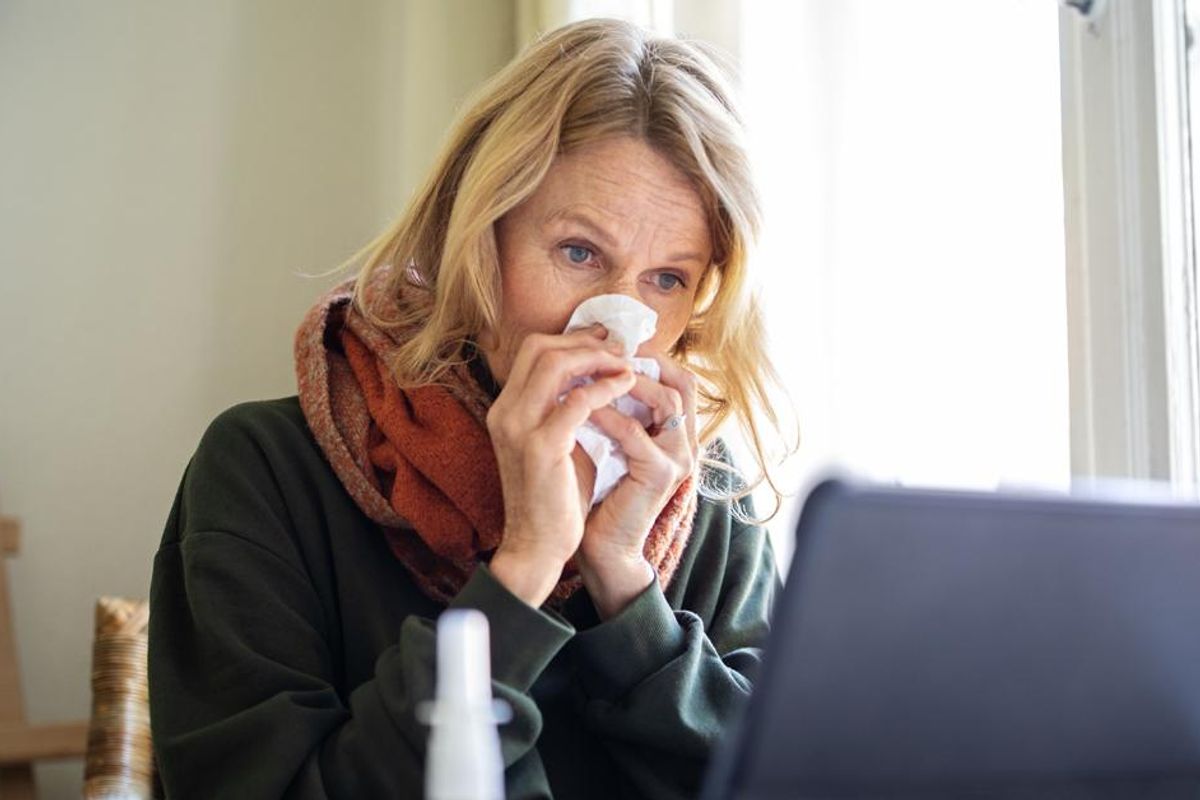 Two new omicron subvariants, BA.4 and BA.5, have been detected in Travis County as COVID cases continue to rise, Austin Public Health said Friday.
Travis County's Community Level remains low—at around 175 cases per 100,000 residents—but could raise to medium levels if that number surpasses 200. Just over 420 new cases were reported May 29, around triple the daily caseload reported in early April.

COVID cases are on the rise in Austin but remain well below surge levels. (Austin Public Health)
APH said omicron sub-variant, BA.2, currently accounts for most infections in Austin and Travis County. But BA.4 and BA.5, which now account for around 6% of cases nationwide, show evidence of being more transmissible abroad, where each have been detected in at least 30 countries.
According to a Columbia University study, BA.4 and BA.5 viruses were more than four times as likely to escape antibodies from vaccinated and boosted people when compared to BA.2. Still, rising deaths have not come with rising BA.4 and BA.5 cases in South Africa, where the subvariants were originally detected.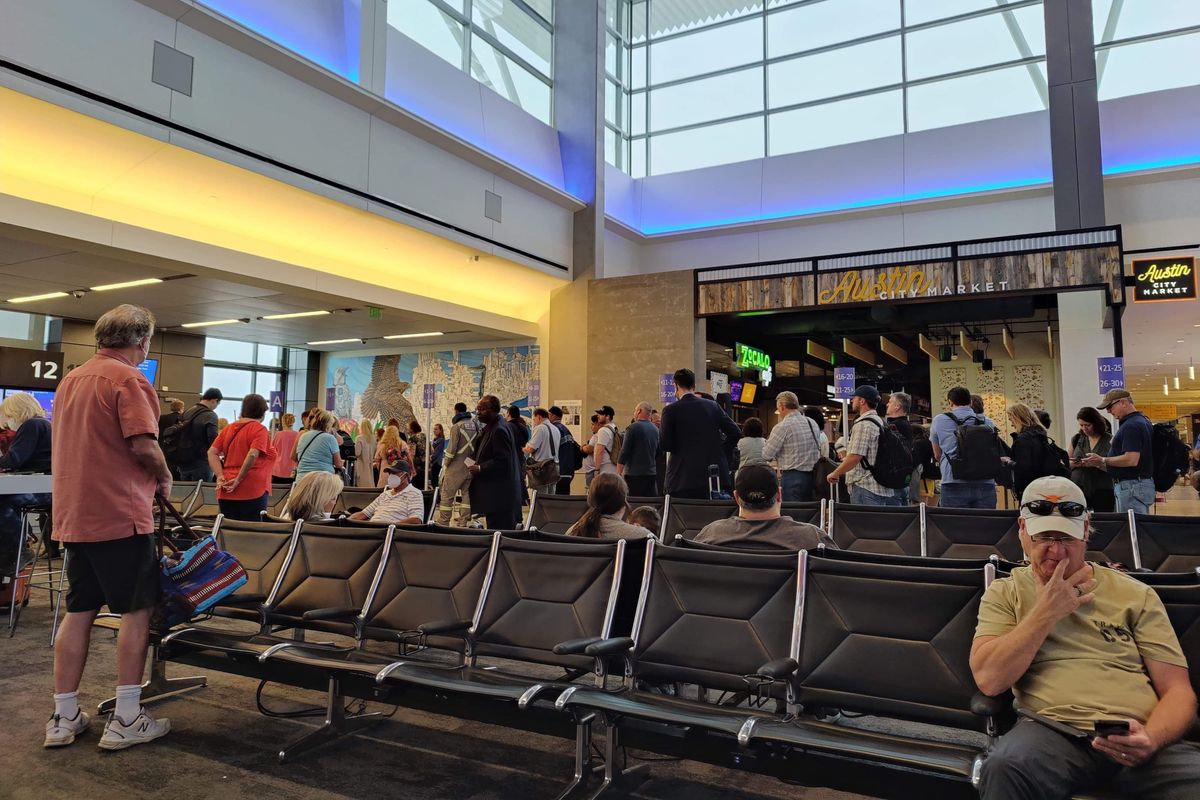 Masks are no longer be required on planes and public transportation after a federal judge in Florida struck the mandate down, meaning for the first time in more than two years, passengers at Austin-Bergstrom International Airport were able to go mask-free this week.

The airport released a statement on Monday saying ABIA encourages travelers to wear masks, in accordance with health advice issued by Austin Public Health and directs passengers to check mask status with their airline.
Major airlines Delta, Southwest, American, United, Frontier, and Alaska have said masks would no longer be required onboard all domestic and most international flights, noting that some cities, states and countries may still require masks in their airports.
😷 Following today's federal court ruling & the decision by @TSA to rescind the mask Security Directives, masks are no longer mandatory at Austin-Bergstrom International Airport. https://t.co/0zkFxW9WsU
— Austin-Bergstrom International Airport (AUS) (@AUStinAirport) April 19, 2022
What does the inside of ABIA look like now?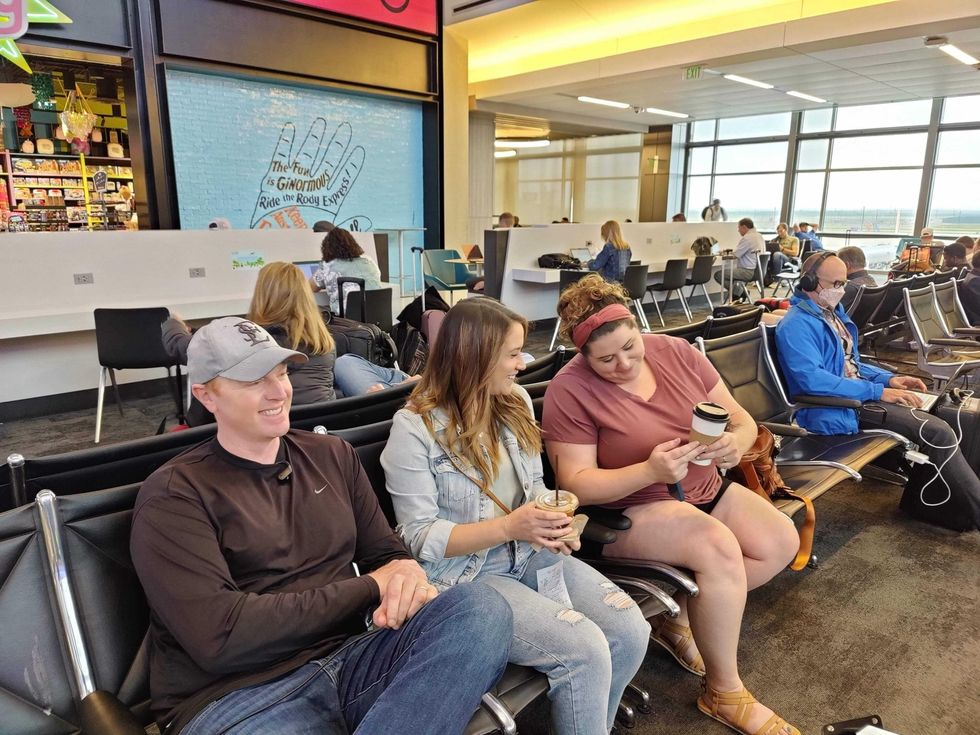 Richard Kane (left) decided to go without a mask when traveling from Austin this morning. (Matt DeMario)
Austinite Richard Kane flew to New Orleans for work on Wednesday morning, fully prepared to mask just like he did during his last flight in November. Kane said he wore his mask until he was about halfway through the TSA line but ultimately took it off when he realized the "vast majority" of people around him weren't masking.
"I can't say I'm one of those people that's super anti-mask or anything but if you give me the choice, yeah, I'd prefer not to wear (a mask) assuming everyone is vaccinated and everyone has been following the other proper protocols," Kane said.
The situation was about the same inside the plane, where Kane estimated about "10-20%" of people were wearing masks. Though he didn't spend much time in the Louis Armstrong New Orleans International Airport, he didn't notice any signage asking guests to mask.
Kane said he is immunocompromised due to diabetes but still felt safe to fly.
"That's something I have to watch out for but other than waiting in the security line, the Austin airport is so wide open," Kane said. "I had COVID a couple of months ago, I've kind of been through that and I wasn't too concerned with my trip today."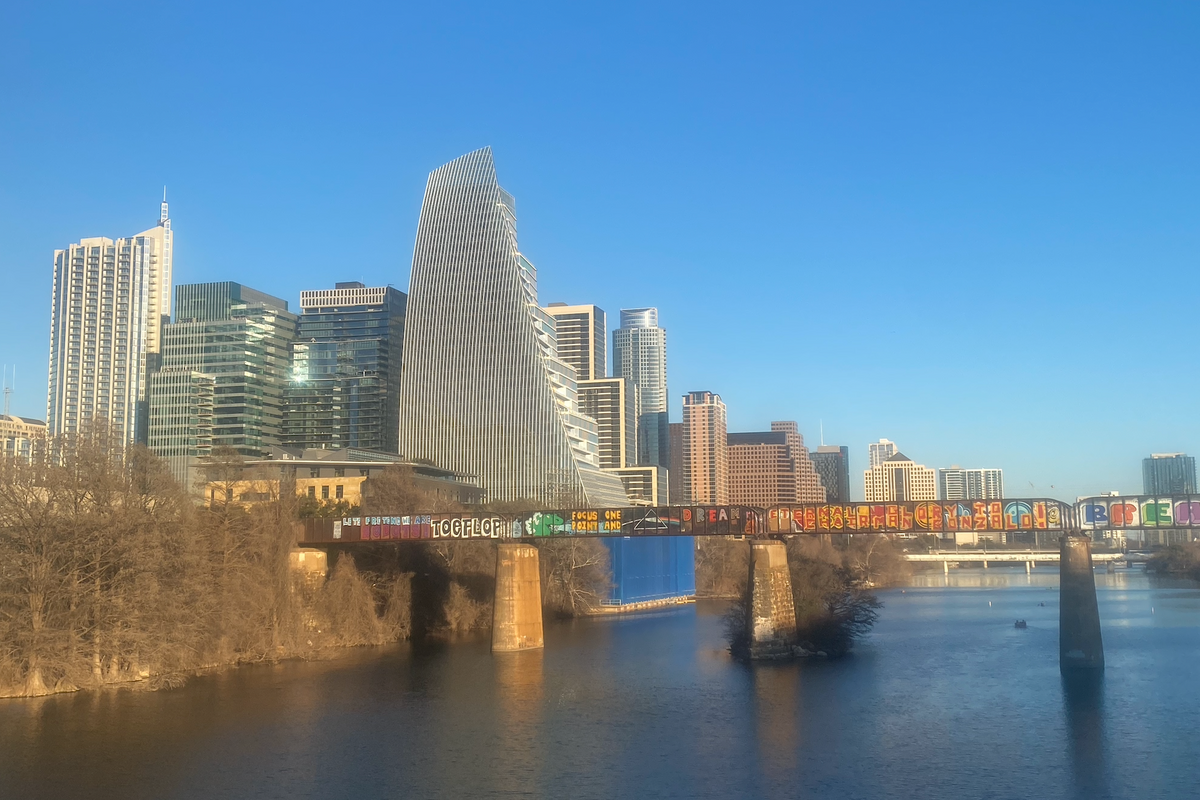 With another pandemic winter behind us and the threat of omicron waning, workers are grabbing their briefcases and heading back to the office.
Kastle Systems, a property technology company, reports almost 62% of Austin metro offices were occupied as of March 30, a figure that jumped nearly 9% from the week before then. It's higher than what's seen in Dallas and Houston and even metros on the coast.

This return to the office in Austin and elsewhere is being driven in part by big tech.
For example, some Google employees returned to the office months ago. Last month, Google said it expected most workers to return to offices three days a week and have two days of remote work by this month.
Starting next week, Apple will ease out of remote work by starting a hybrid schedule that requires two in-office days weekly and tacks on another in late May.
Reporting from the Wall Street Journal noted that Meta CEO Mark Zuckerberg and other leadership at the company work from Hawaii, Cape Cod and Europe though workers made a return to the office on March 28.
This increased office activity means downtown Austin is bustling once again for office workers, influencers and people looking for entertainment. TikTokers are pointing to their favorite dining spots like the Fareground Food Hall. Castle Hill Fitness just brought back weekly workouts for yoga, dance and cardio. The Paramount Theatre is hosting a comedy festival this month while venues like ACL Live and Stubb's Bar-B-Q have regular shows slated for the spring and summer.
This liveliness is only the start. With tower announcements and leases from giants like Meta and TikTok pouring into downtown, there's bound to be even more activity in and outside the office in the coming months and years.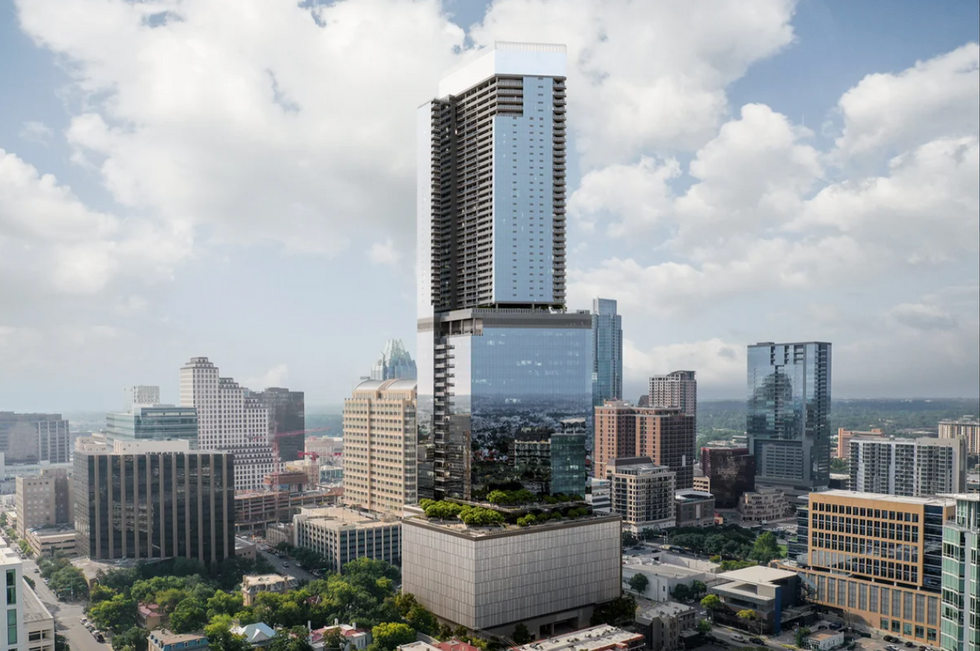 Sixth of Guadelupe will lease all 33 of its commercial floors to Facebook parent company Meta.
A February study from the Pew Research Center shows 60% feel less connected to their coworkers now, showing a want for back to office work. Still, a majority, 61%, say they are choosing not to go into their workplace.
Andrew Brodsky, a professor at the McCombs School of Business at the University of Texas at Austin, says labor market conditions are favorable to employees at this point in time.
In the case employees don't want to return to the office, they can find a company that will allow remote work.
"Part of what organizations are struggling with is that some employees really want to come back to the office because they like that collegiality, they're much more productive in the office and other ones want to just continue working virtually," Brodsky said. "So there's a little bit of conflict from two sides about how to remediate that."
Different incentives, such as Google reimbursing workers for a subscription to e-scooter maker Unagi or allowing hybrid schedules, could be part of the solution for companies to get employees back in the office and fill newly-leased buildings.