Get connected with our daily update
(Jurnej Furman/CC)
With COVID-19 cases on the rise all over Texas, Gov. Greg Abbott delivered some good news: Texas will receive shipments of new drugs to combat COVID-19, including the therapeutic drug that helped recover President Trump from the virus.
---
The U.S. Food and Drug Administration authorized the immediate use of Eli Lilly & Co.'s antibody drug bamlanivimab. The drug is the first medical treatment approved for COVID-19 and has been shown to improve related symptoms; it is meant for patients at high risk, heading toward severe COVID-19 symptoms and elderly patients.
Abbott said in a press release that this would be the "first day of what will be many announcements in the coming weeks about the availability of medicines and vaccines" to combat COVID-19.
About 80,000 doses will be shipped immediately all over the country, including Texas, with a million doses by the end of the year. The drug comes at no cost to the states.
Abbott told KTRK-TV that Texas will also receive a shipment of Regeneron, the same drug that was given to Trump while he battled the virus, about a week after Lilly's drug starts distribution.
Regeneron Pharmaceuticals Inc. also requested FDA emergency use of their antibody drug and is awaiting approval.
The federal government has agreed to buy doses in the hundreds of thousands of both drugs and allocate the supplies to each state, determining the amount based on the COVID-19 caseload per state, according to Abbott.
This news comes shortly after Pfizer's announcement that its 90% effective vaccine will be available as quickly as later this month.
Texas recently became the state with the
most cases of the virus
, surpassing a million cases on Tuesday.
More on COVID-19: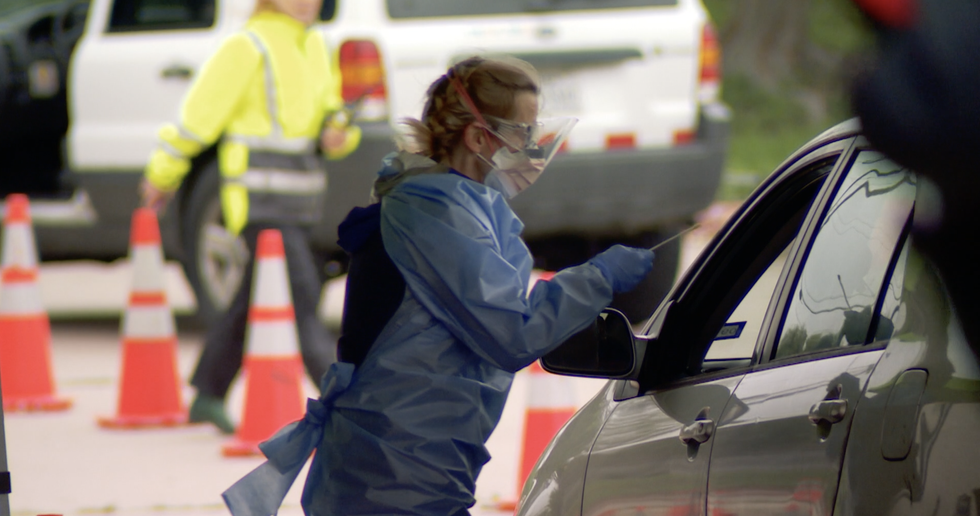 After a high-traffic weekend at Austin-Bergstrom International Airport, passengers reported crazy long lines and traffic jams disrupting their travel plans.
According to an ABIA spokesperson, 30,991 passengers passed through TSA on Sunday, marking the ninth busiest day in the airport's history, and 28,651 are projected for today. Nearly 9,000 of Sunday's passengers came in before 8 a.m.
With NASCAR, Texas Relays and Dell Match Play in town over the weekend, a high volume of passengers was to be expected. However, the lines were much more chaotic for those returning rental cars Monday morning.
Ummmmm.....have never seen anything like this. The rental car place at the Austin airport is closed so everyone is just leaving their cars in the through lanes of the garage. It's getting all backed up and people can't get up the ramp. I dunno what to do! pic.twitter.com/mPiFibJXkC
— Jeff Gluck (@jeff_gluck2) March 28, 2022
The spokesperson said that the jam started when a rental car stalled out at the drop-off curb and employees instructed them to leave it with the keys inside. Other passengers then followed suit, leaving a long line of empty cars and no way out.

Jeff Gluck documented his experience on Twitter while dropping off his rental car this morning, saying he couldn't find any employees and waited for 10 minutes before ditching his car.
"I ended up just ditching mine in the road with everyone else. Keys still in it!" Gluck said on Twitter. "Hope they don't charge us."
One traveler, Joey Dillon, said he had to abandon both of his rental cars on the road lest he lose his flight to Columbus, Ohio.
My luck that my first time leaving the Austin airport was an apocalypse between Monday morning and both a NASCAR race and a PGA event this weekend.

We had to leave our rentals on the side of the road and security was easily at LEAST 2 hours hours deep. Thank you, pre-check 🙏🏼 pic.twitter.com/7RZuNfCqxE
— Joey Dillon (@joeydillon) March 28, 2022
Airport staff have confirmed the jam is cleared up this afternoon, after the airport called the rental car company to request extra staff. Operations have resumed as normal.
"In response to the strong demand for air travel, AUS continues to expedite terminal improvements through the Airport Expansion and Development Program and through working alongside our partners, like the TSA, to fill staff vacancies," ABIA said in a statement. "We appreciate the patience and understanding of our passengers and continue to ask them to plan ahead, arrive early and show kindness to airport and airline staff who are working hard to get them safely to their destination."
Fresh off celebrating production and deliveries of the new Tesla gigafactory in Berlin, Tesla CEO Elon Musk has released more details about Giga Texas and its grand opening early next month.
Here's everything you need to get up to date on activities, party theme and more:
When and where is the grand opening party?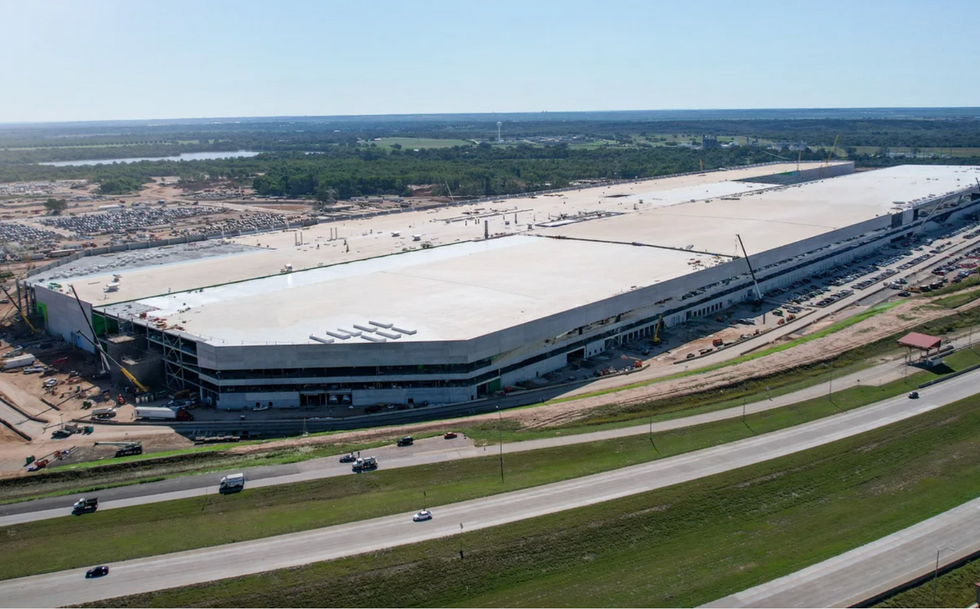 Tesla will host people at the gigafactory on 1 Tesla Road April 7 from 4-11:30 p.m. If you're coming from out of town, it might help to know the street name recently shifted from Harold Green Road to Tesla Road, and it's located along Texas 130 in southeast Travis County. The company has considered shuttles to the factory to lessen traffic, but that plan hasn't been confirmed.
What activities will be at the party?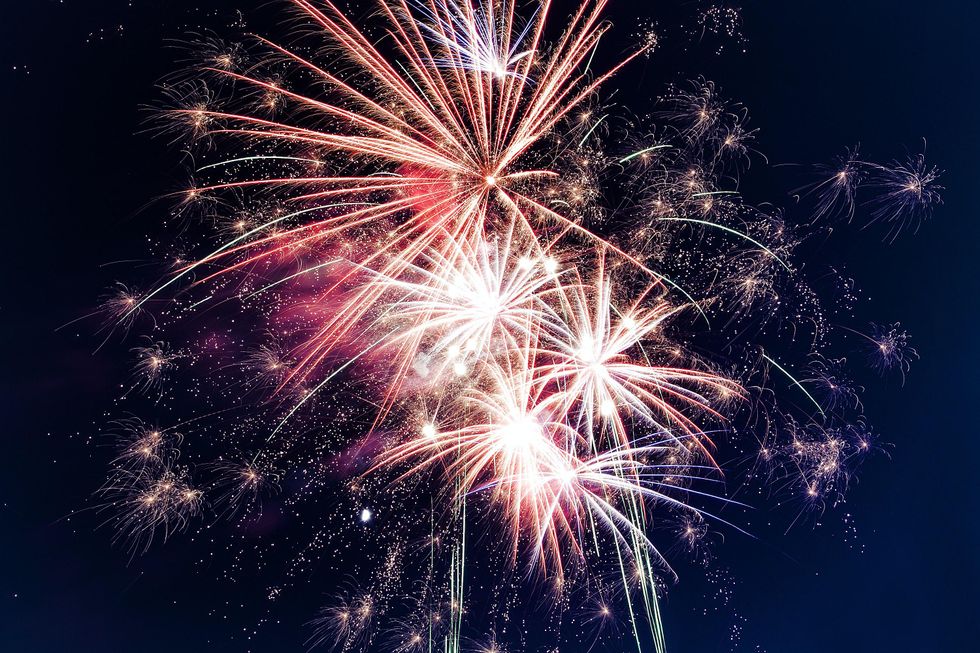 The grand opening will be family-friendly and include food and drinks, interactive tours and live entertainment. It's unclear if the firework show initially planned will go through—Tesla has been talking to Travis County Fire Marshal Tony Callaway about fire safety.
What's a Cyber Rodeo?
It's possible Musk is combining his newfound Texan identity with "cyber," a characteristic he's said he's a fan of before. But some speculate a version of the Cybertruck could appear. That's not certain, so chances are the car taking the spotlight will be the Model Y, which started production at the gigafactory late last year.
Will Elon Musk attend?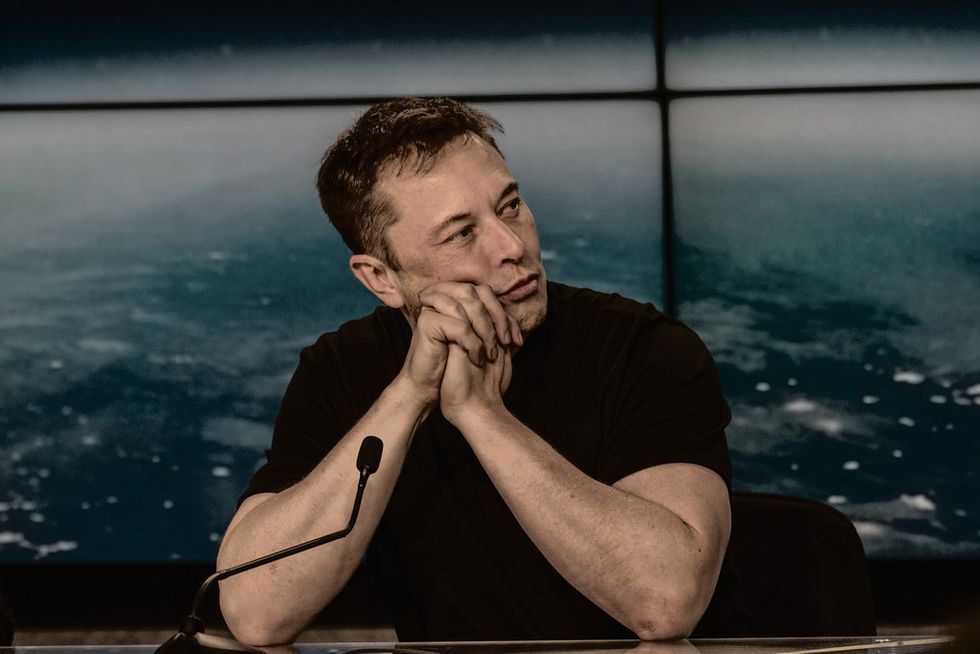 He hasn't publicly said he'll be there, but the grand opening of Tesla's headquarters in Austin marks a significant expansion for the company. Plus, he made the trek to Berlin for its kick-off event with music, food and a ferris wheel last year; he even made an announcement of a Tesla beer while there. He also recently attended a local festival. Musk spends half of his time in Austin at the new factory, so it wouldn't be too far-fetched to think he will make an appearance.
What can I get into?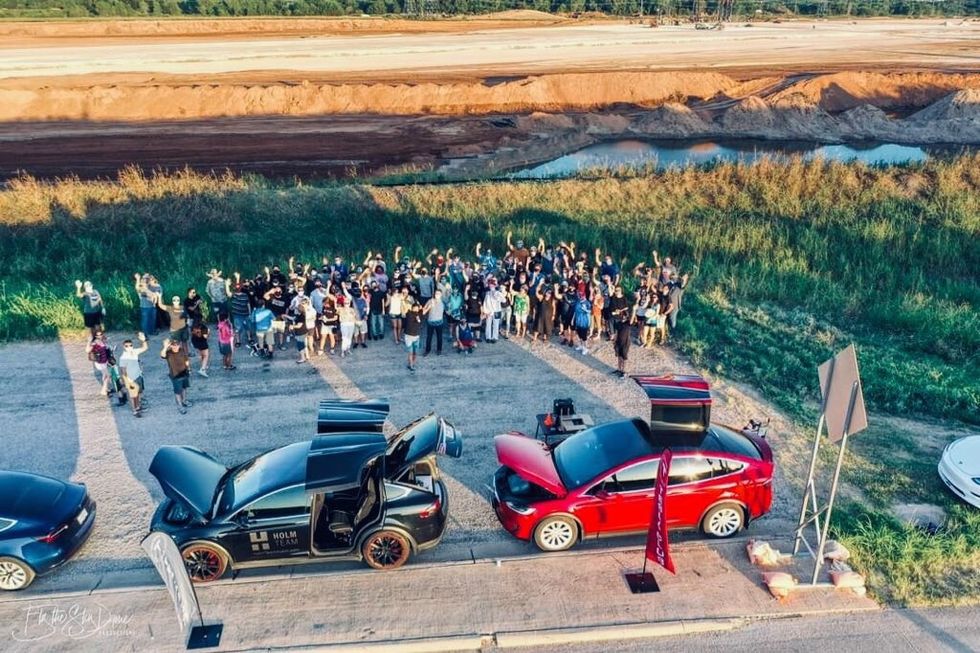 The grand opening party is invite-only and has to limit the guest list to 15,000 at the most. Electrek reports invites have already began to be sent out.
So, if you're bummed you can't attend, there are still other celebrations happening. The Tesla Owners Club Austin is hosting Tesla Con Texas April 5-8 at the Concourse Project. The event will include food trucks, speakers and exhibitors. Anyone is able to buy tickets at $20 for this event.