Get connected with our daily update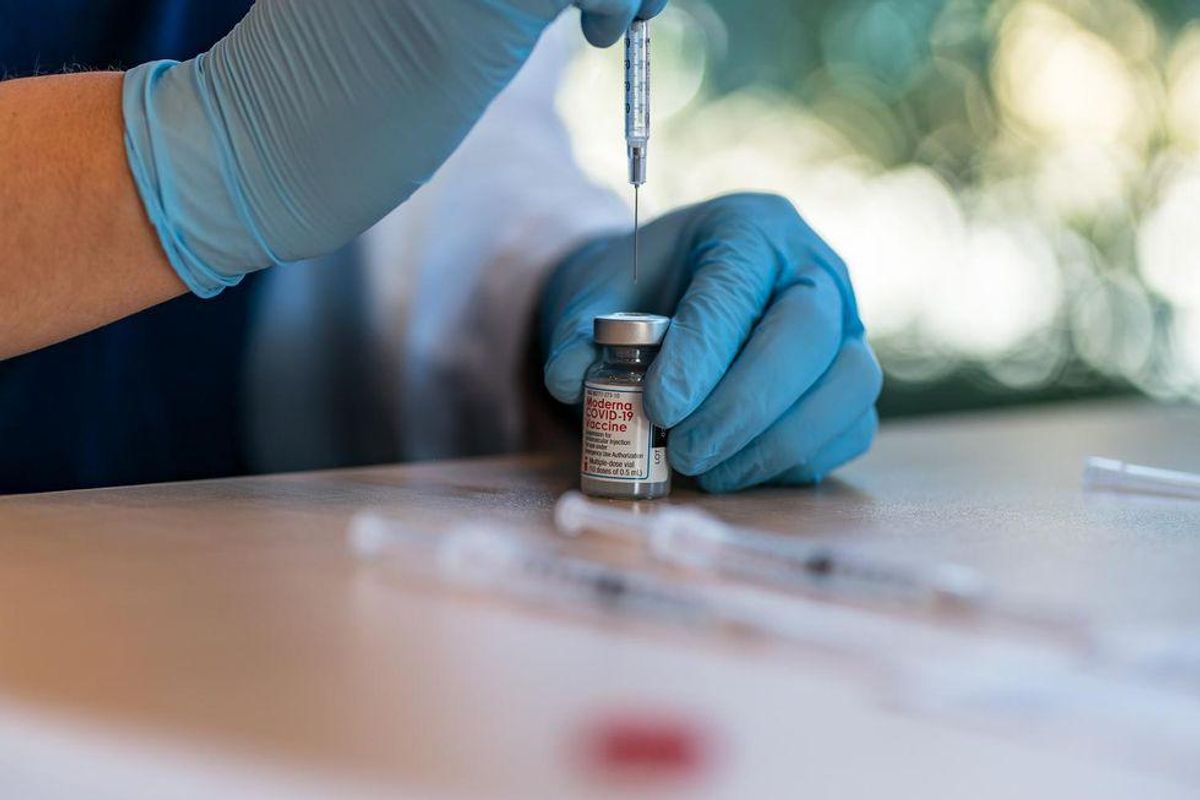 After a steep incline of COVID-19 cases and hospitalizations in the Austin metro for over a month, the curve could finally begin to flatten.
---
At a special joint session between the Austin City Council and the Travis County Commissioners, local health officials gave an update on the COVID situation in the area; here are five takeaways.
It's back-to-school season. How will that affect COVID in the area?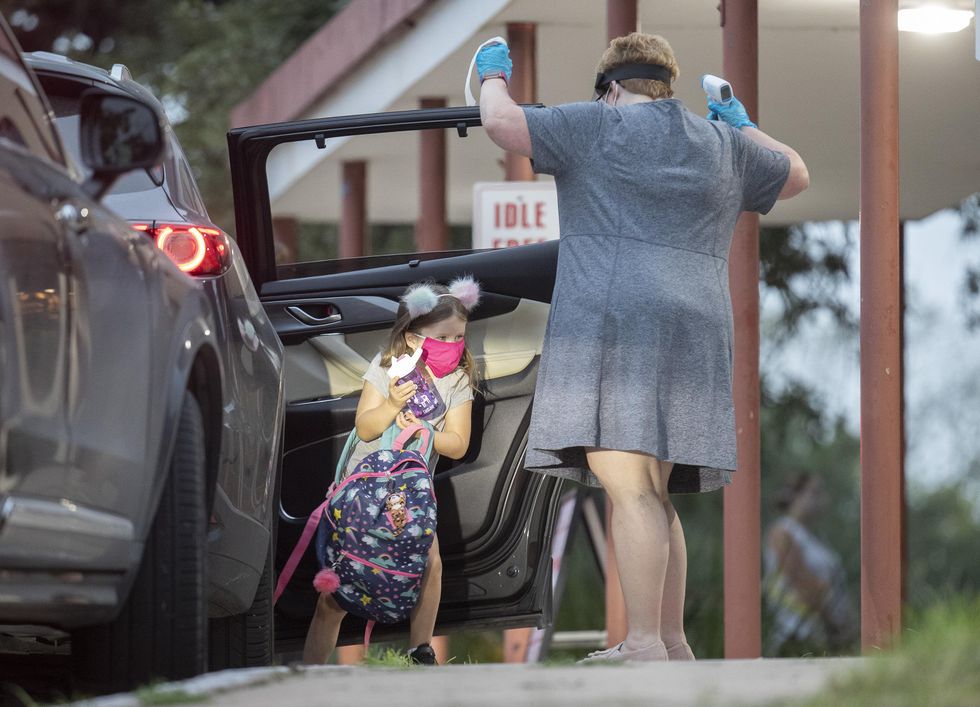 The Austin area is seeing early signs of the curve flattening that Austin's Health Authority Dr. Desmar Walkes is attributing to a change in COVID precautions taken. Since hitting Stage 5 last month, health authorities have emphasized the need to mask to stop the spread of the Delta variant and have ramped up vaccination efforts.
With Austin ISD and other area school districts employing that students and staff wear a mask, despite ongoing court battles in other Texas cities, Walkes said she hopes to see the curve continue to flatten.
"To curb the spread, we must encourage the kids and staff at our schools to wear a mask."
How many ICU beds are available?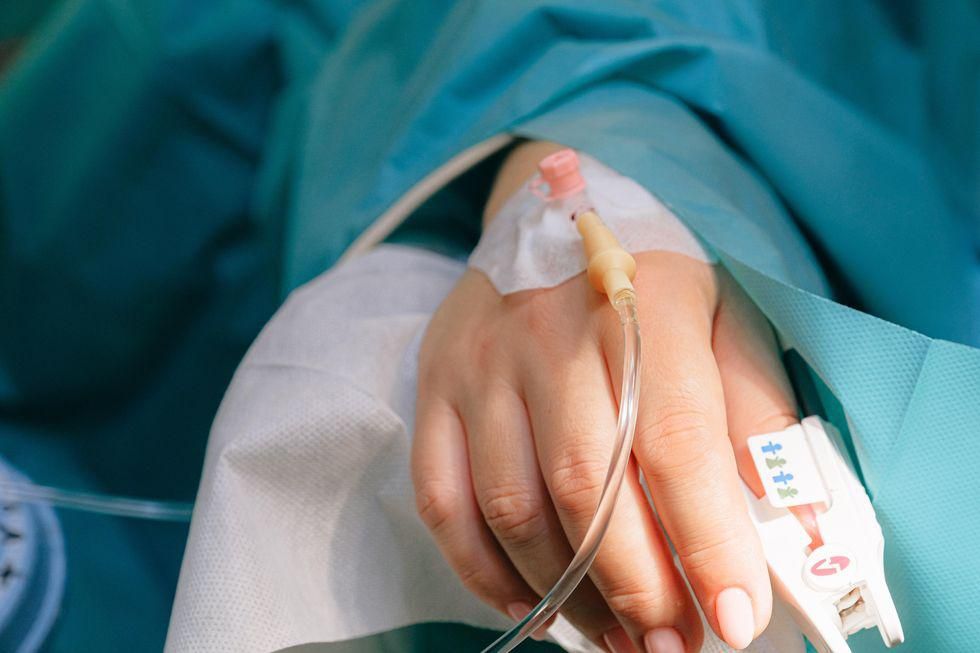 Across the state, ICU beds have been extremely limited. "There's not a lot of transfer that's occurring between major metropolitan areas at this point," Walkes said.
The number of ICU beds in the 11-county Austin metro has fluctuated in the single digits for over a week now; on Sunday, only one ICU bed was available. As of Monday, there are 665 currently hospitalized and only nine ICU beds available.
The age group seeing the most hospitalizations is 50-69 year-olds.
A majority of ICU patients have been unvaccinated, according to Walkes.
Will an alternate care site open?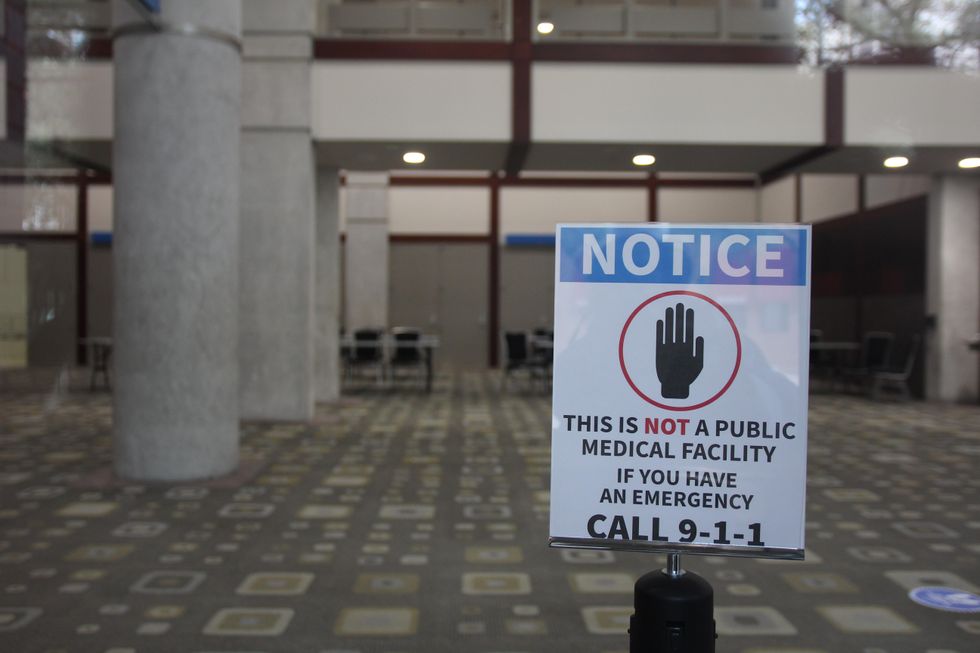 An alternate care site, like the one that opened at the Austin Convention Center in December, could open sometime soon to support the need of the community, according to Walkes. "We have plans ready to go for that," Walkes said.
The need comes as ICU capacity is projected to be limited across the state. More details, such as location and when it could be set up, were not revealed.
What's else is new?
A new regional infusion center for monoclonal antibody therapy opened on Monday. This facility will treat those at risk for severe illness, hospitalizations and death. The treatment is also used for post-exposure prophylaxis, when an immunocompromised person is been exposed to COVID.
To get this treatment, a local provider will need to refer patients. It is meant to keep these patients out of hospitals by treating them ahead of severe symptoms.
Who is eligible for a booster shot?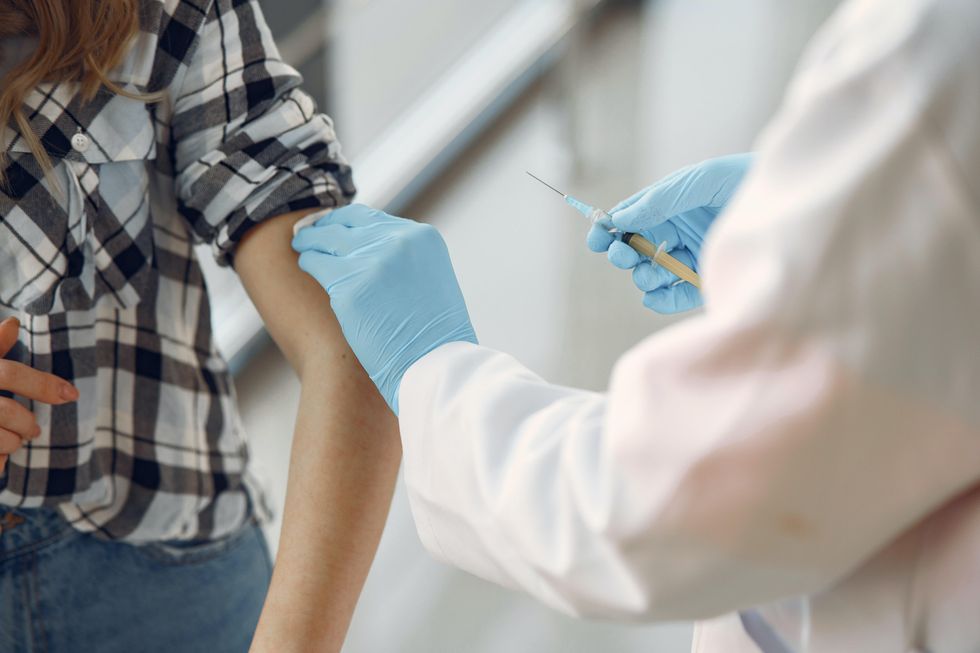 As of Monday, the CDC and FDA began recommending immunocompromised people get a third shot of the Pfizer or Moderna, known as a booster shot. Austin Public Health is following the guidance and recommending immunocompromised Austinites seek out a booster shot. Booster shots were approved by the FDA for Pfizer and Moderna only.
Boosters are recommended for those:
Receiving treatment for solid tumors or blood cancers
Taking immunosuppression medications after a solid organ transplant
Within two year of receiving CAR-T therapy or stem cell therapy
Who have primary immunodeficiencies
With advanced or untreated HIV
Taking high-dose corticosteroids, alkylating agents, antimetabolites, chemotherapy, TNF blockers
With certain chronic medical conditions
Receiving dialysis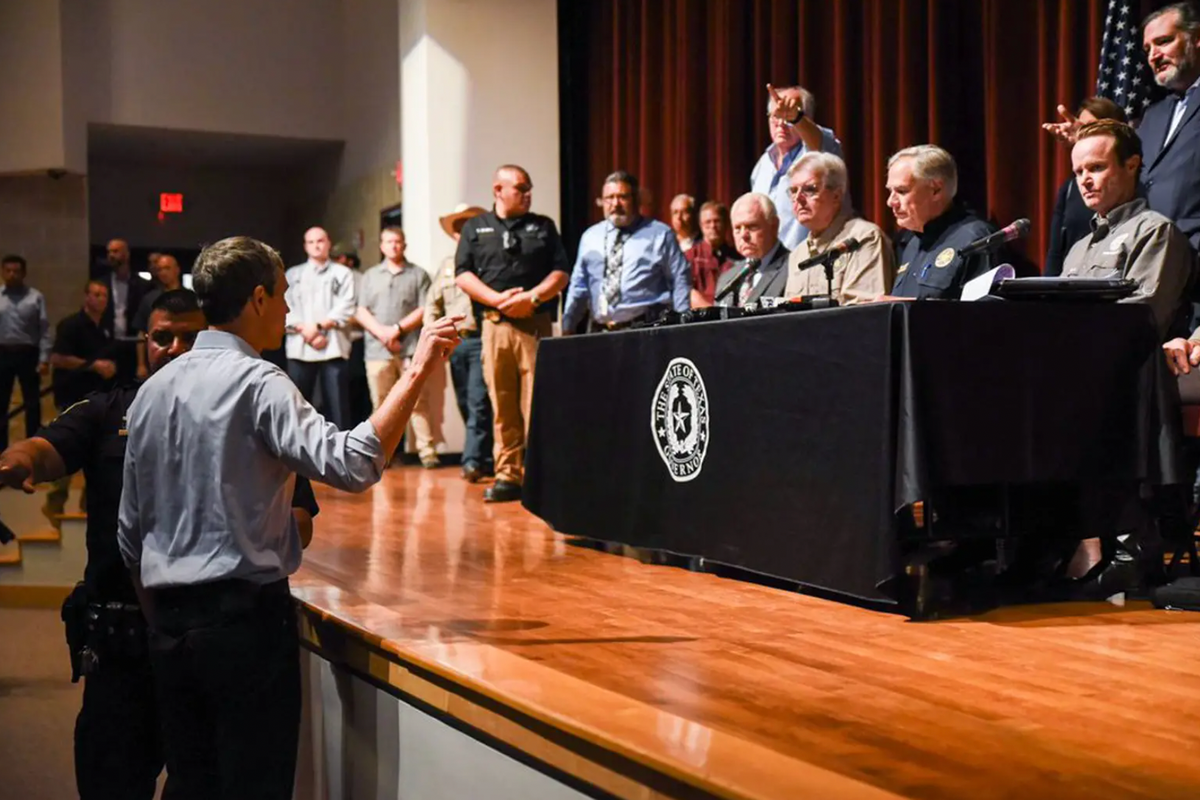 By Patrick Svitek
Beto O'Rourke caused a dramatic scene on Wednesday when he angrily confronted Gov. Greg Abbott at his news conference about the Uvalde school shooting, yelling, "This is on you."
After Abbott was done giving his initial remarks, O'Rourke approached the stage and told Abbott he was "doing nothing" to combat gun violence. He said the Uvalde massacre, in which a gunman killed 19 children and two adults, was "totally predictable."
Some of the Republican officials onstage with Abbott quickly denounced O'Rourke, telling him to go away. Another man onstage used expletives to criticize O'Rourke for interrupting the event. O'Rourke was eventually escorted away amid the unruly scene.
"I can't believe that you're a sick son of a bitch that would come to a deal like this to make a political issue," Uvalde Mayor Don McLaughlin told O'Rourke at one point.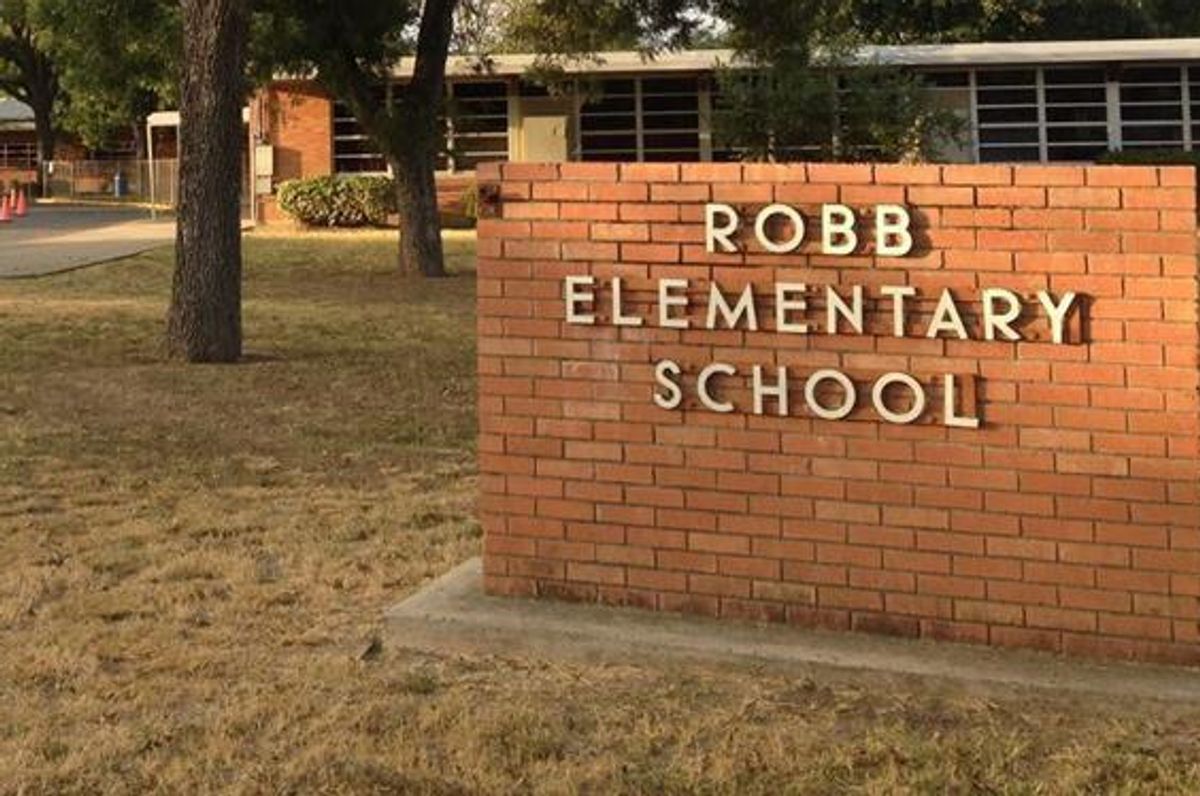 Nineteen kids and two adults are dead after a shooting at Robb Elementary School in Uvalde, Texas—a small town an hour and a half west of San Antonio—on Tuesday afternoon.
Gov. Greg Abbott said the suspect, 18-year-old Salvador Ramos, is believed to have been killed by the police. The Uvalde Police Department said the shooting began at 11:43 a.m. Tuesday.
"What happened in Uvalde is a horrific tragedy that cannot be tolerated in the state of Texas," Abbott said. "He shot and killed—horrifically, incomprehensibly."

Texans are grieving for the victims of this senseless crime & for the community of Uvalde.

Cecilia & I mourn this horrific loss & urge all Texans to come together.

I've instructed @TxDPS & Texas Rangers to work with local law enforcement to fully investigate this crime. pic.twitter.com/Yjwi8tDT1v
— Greg Abbott (@GregAbbott_TX) May 24, 2022
According to University Health Hospital officials, a 66-year-old woman and 10-year-old girl arrived in critical condition. Uvalde Memorial Hospital reportedly received 13 children for treatment and two individuals who were already deceased. At the time, it was believed 14 had died in this shooting.

The shooter prompted a lockdown at the elementary school of just under 550 students, with San Antonio Police sending SWAT, and Eagle chopper and Crime Scene Investigators.
According to White House press secretary Karine Jean-Pierre, President Joe Biden has been briefed on the tragedy and "His prayers are with the families impacted by this awful event, and he will speak this evening when he arrives back at the White House."
At 21 deaths, it is the deadliest school shooting in Texas and one of the deadliest in the U.S. since 26 at Sandy Hook Elementary lost their lives. This is the U.S.'s 213th mass shooting of 2022.