Get connected with our daily update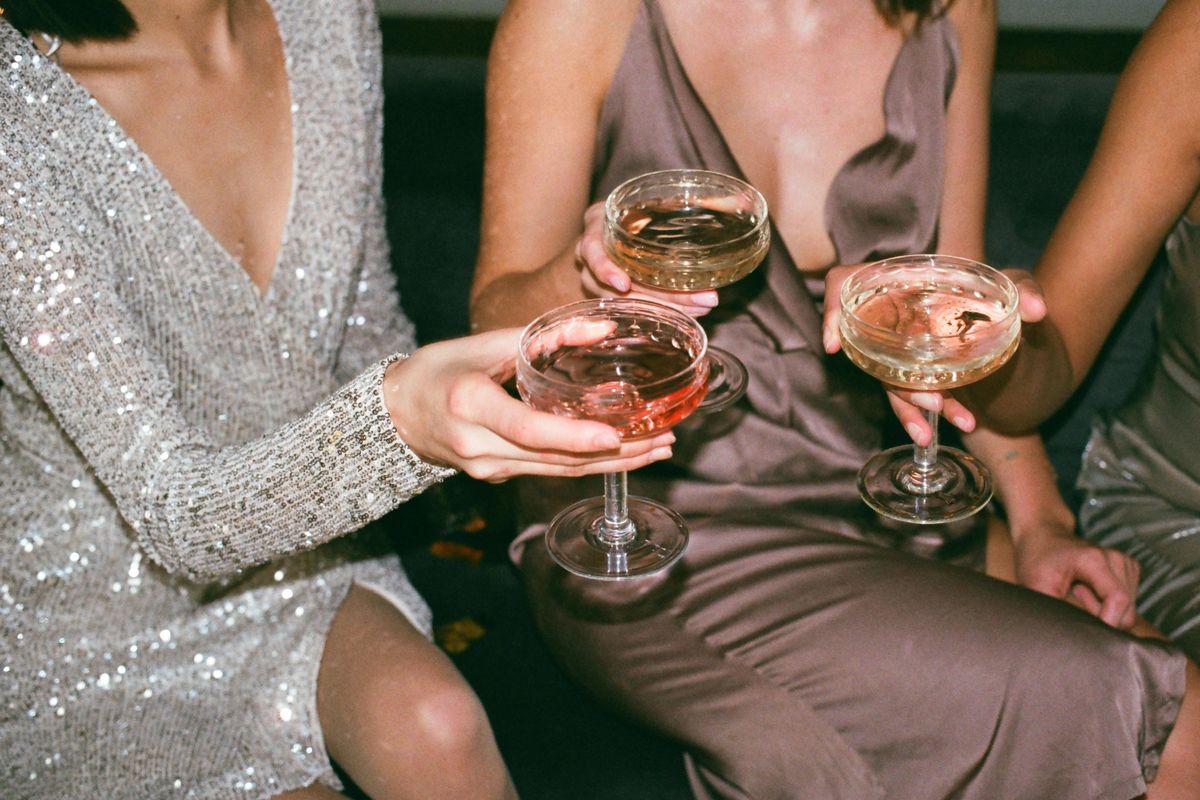 (Pexels)
On the last night of 2020 Stanley Adams, owner of Siena Ristorante Toscana, prepared for a scaled-back salute to the end of a very bad business year.
---
"We are doing a relatively full, normal New Year's Eve but, you know, with the required spacing and with less capacity than in a normal year," Adams says. "Of course, we've added a lot of outside seats at Siena; none of that's going to be very useful tonight."
December—which is normally Siena's best month—was a bust.
"We will struggle to just break even this month because our sales are much reduced," says Adams, who has recently closed several of his Brick Oven restaurants.
Atop of the already-in-place limitations to Austin dining, Mayor Steve Adler issued a statement announcing that restaurant and beverage operations would be expected to close their dining rooms between 10:30 p.m. and 6 a.m. for a three-day curfew from Dec. 31 to Jan. 3. Disobeying this order could result in a citation and a fine of up to $1,000.

Adams, an Austin restaurateur for over 30 years, modified his establishment's usual New Year's Eve plans to comply with Adler's order. "We didn't have any reservations after 9:30 p.m. and we didn't do the usual sort of midnight toast for those who stuck around for that."
Not only did the curfew hurt his business but shooing patrons out the door killed the convivial end-of-the-year atmosphere of the upscale eatery. In past years, Siena would have 20 or 25 people that hung out until midnight but that wasn't the case this year.
On Tuesday, Gov. Greg Abbott tweeted: "This shutdown order by Austin isn't allowed. Period," adding: "The city has a responsibility to enforce existing orders, not make new ones." Then the next day Texas Attorney General Ken Paxton sued Austin and Travis County.
This shutdown order by Austin isn't allowed. Period. My executive order stops cities like Austin from arbitrarily… https://t.co/HCvHLZA8Uy

— Greg Abbott (@Greg Abbott) 1609304025.0
The complaints on the city's curfew continued into New Year's Eve when bar and restaurant owners, including Ellis Winstanley (El Arroyo) and Ben Davis (Come and Take it Live), joined First Assistant Attorney General Brent Webster, for a press conference regarding the new orders placing temporary restrictions on restaurant hours of operations. They said restaurants are not the problem because they are doing everything they can to ensure the safety of their customers and the food industry needs all the business they can get in a tough year.

Kelsey Erickson Streufert, vice president of government relations and advocacy for the Texas Restaurant Association, linked the ability of bars and restaurants to stay open late to a kind of social contract of coolness. "We like to say 'keep Austin weird'; well, Austin is not going to be very weird if we keep going down our current path," she said.
Less than five hours before 2021, Gov. Abbott released a statement: "The Governor's statewide executive order allows food establishments to be open for in-person dining on New Year's Eve as authorized by the Texas Alcoholic Beverage Commission. They should remain open. Happy New Year!"
An hour after that, Mayor Adler released his own statement appealing to common sense and decency, saying: "We are trying to save as many lives as we can, guided by the doctors and the data. We're encouraged the District Court agreed that cities have the authority to react to local conditions and protect their residents when the state won't. This is not a drill—Austin is experiencing uncontrolled spread of the virus."
The political ping-pong more or less came to an end an hour before midnight when a Travis County District judge upheld Austin's curfew restricting when restaurants and bars could serve customers during the New Year's weekend.
But even with that, multiple bars and venues along 6th street remained open past curfew, The Austin American-Statesman reported.
Across Austin, food and beverage venues have had to make difficult decisions when it comes to how they operate. Some have opted to stay close entirely during the COVID surge.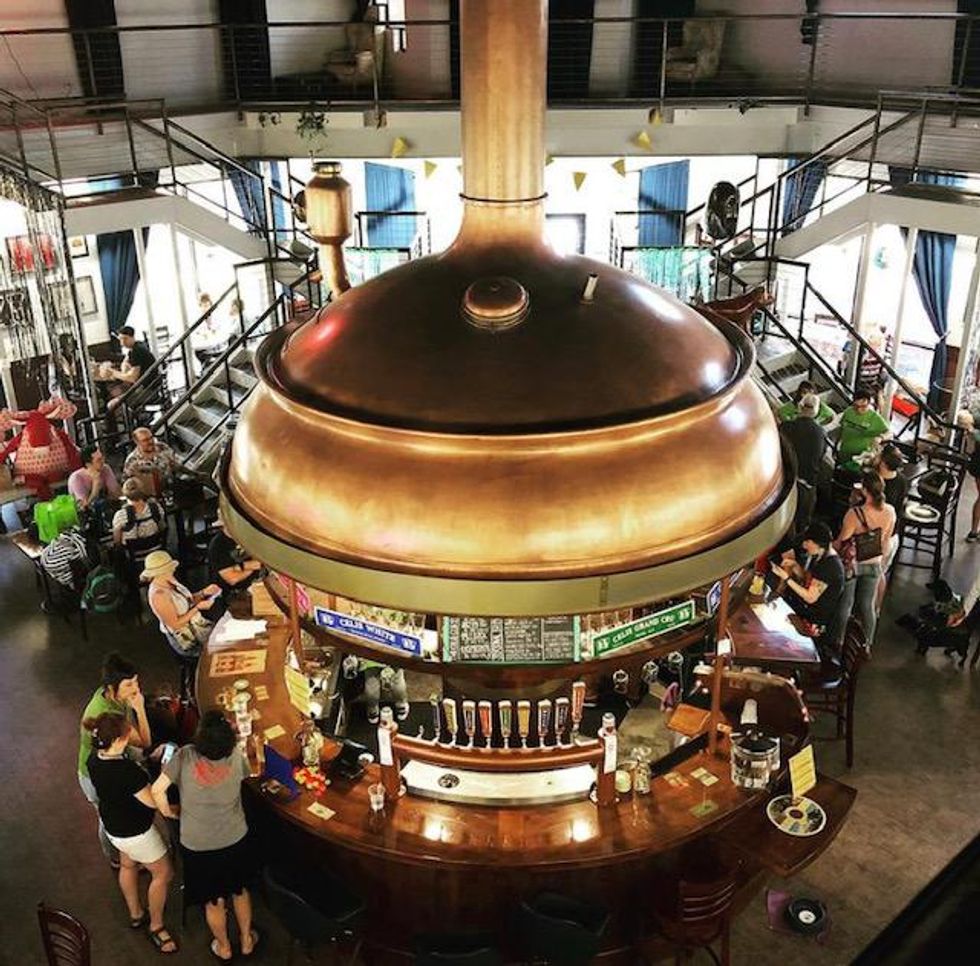 Celis Brewery(Teresa Mikulastik)
Teresa Mikulastik, taproom manager/event coordinator at Celis Brewery, said that this year the brewery elected to stay closed on New Year's Eve for the first time since opening in 2017. She said the decision was made before the curfew was put in place.

Celis Brewery, which briefly switched to to-go only service in an effort to provide craft beer during the strictest stages of the pandemic, is focused on providing peace of mind along with its pints.
"Breweries and brewpubs are about fellowship and camaraderie: sitting with your friends and family at the bar, drinking your favorite beers, and sharing your day," says Mikulastik. "To have that experience taken away is very difficult."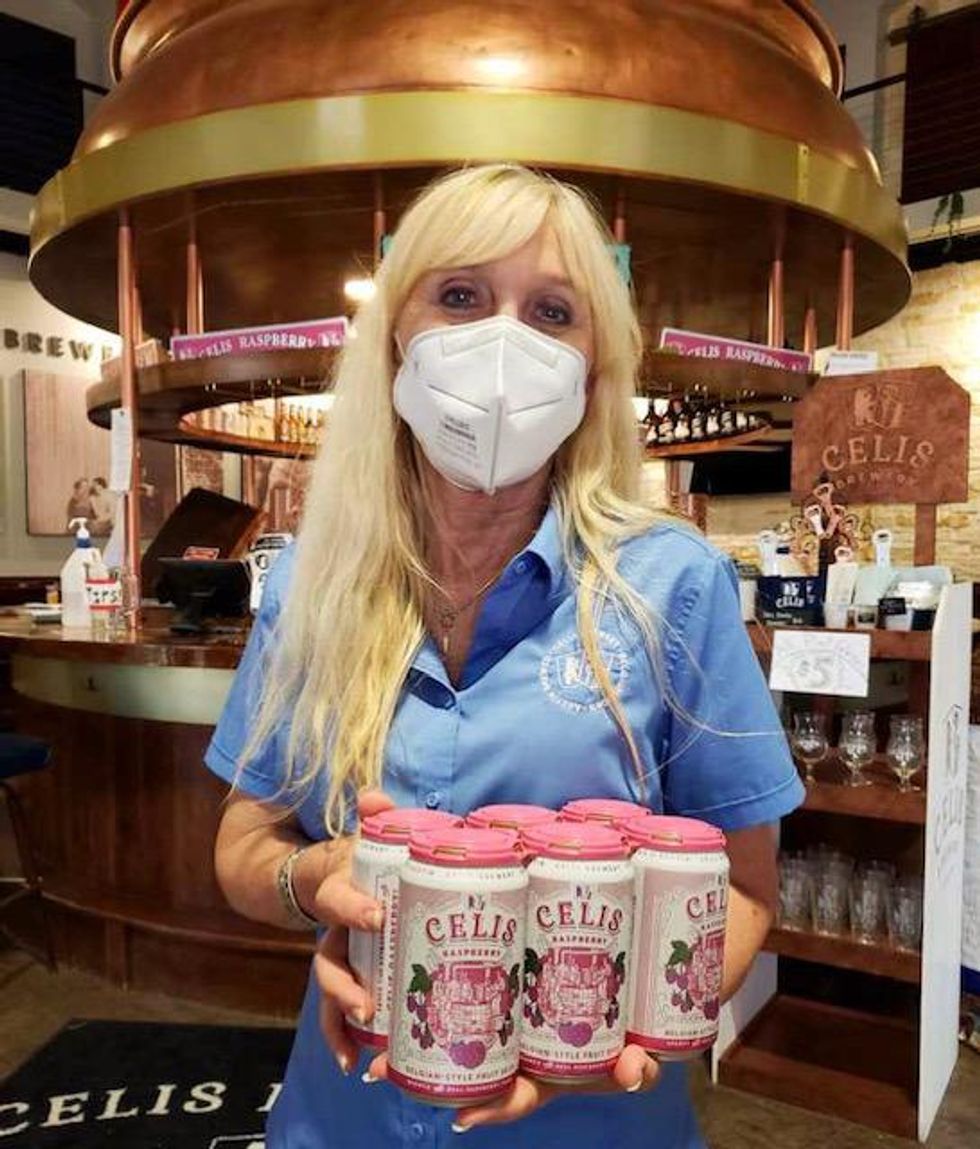 Christine Celis, owner of Celis Brewery(Teresa Mikulastik)
Austin Kalman, owner of the Aristocrat Lounge, had planned on reopening at the end of November but, when he saw the spike of COVID coming, decided that postponing would be the wiser thing to do.

Kalman feels bothered by what he views as the reckless attitude of some bars regarding COVID-19 restrictions.
"It is frustrating because I know a bunch of people that are doing a really good job of running their establishment as safely as they can and trying, even going beyond, you know, whatever the governor's recommendations are," he says, adding, "then to see other places, you know, like a lot of places downtown that are basically just letting people do whatever they want … yeah, it is pretty frustrating."
Kalman plans on reopening the Aristocrat Lounge the second or third week of January.
"They always used to joke in the bar business that we were in a recession-proof industry," he says. "People are broke and out of work, they want to go have a drink, and when people are happy and things are good they want to go out and celebrate ...which is actually true. But not in the pandemic," he says.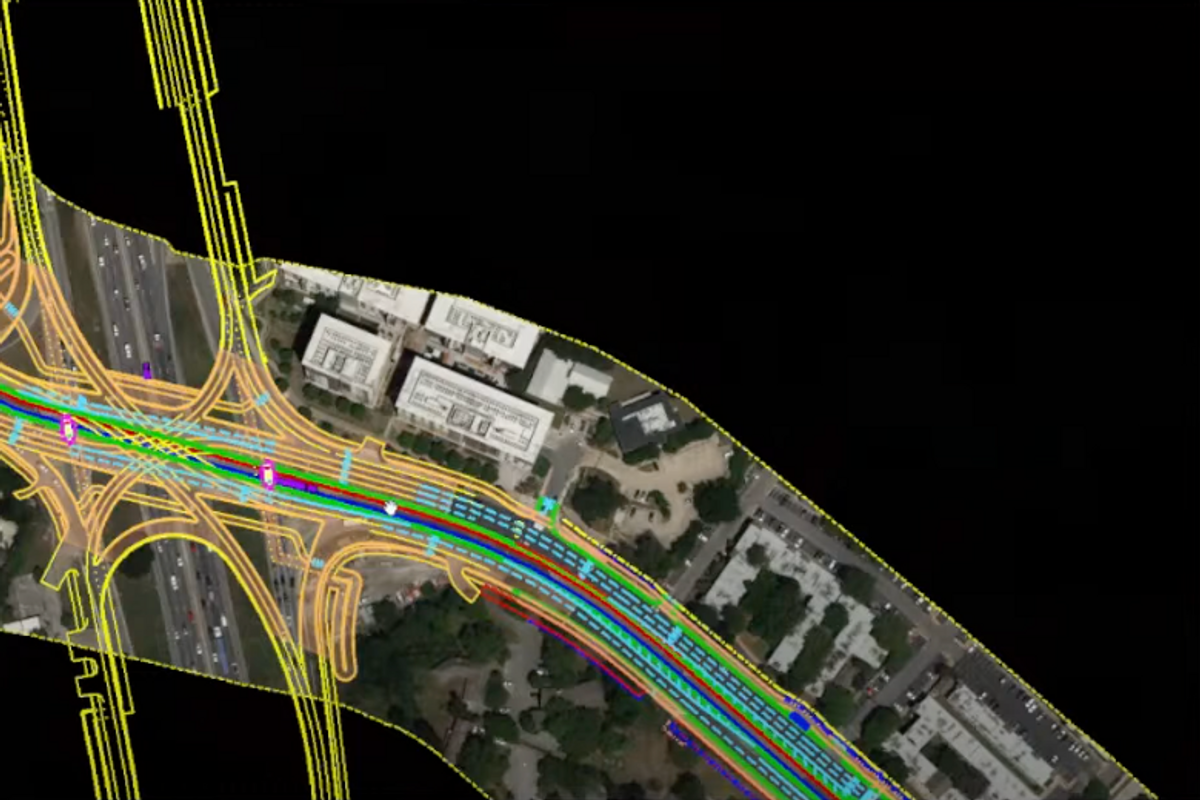 Designs for stations along Project Connect's Blue Line were presented this week, giving a detailed look at what part of the rail system extending from downtown to the airport could look like.
The planned stations that have gotten the latest focus include Waterfront, Travis Heights and Lakeshore stations past Lady Bird Lake.
At the Waterfront station, the preliminary design aims to prevent visual obstructions and save on costs. This is accomplished by a transit guideway that will lower from the bridge to a level station.
Heading onto East Riverside Drive, the light rail faces a curve requiring a slow down to about 10 miles per hour.
The Travis Heights station could involve relocating a pedestrian crosswalk zone at Alameda Drive to Blunn Creek. Since light rails can't effectively operate on a steep grade, this allows the transit guideway to avoid that.
From there, the rail will extend to the Norwood Park area, and though it will reach along the right-of-way zone, the park will be able to remain open.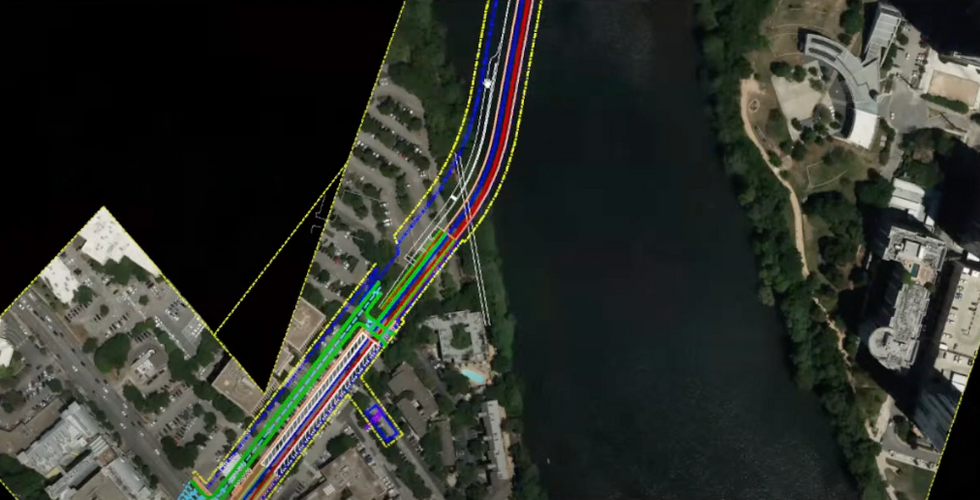 A view of the Blue Line by Lady Bird Lake. (Project Connect)
The line involves some coordination with the Texas Department of Transportation. That's because the department is working on an intersection that will have to be built before the phasing of the section of the Blue Line involving an I-35 crossing.
When it comes to the safety of cyclists and walkers, design ideas include a pedestrian hybrid beacon by East Bouldin Creek that would provide a protected signal to cross. And for the intersection TxDOT is carrying out, Project Connect is working with them on pedestrian access across the intersection. It could involve shared use paths along the street and crossings beneath it.
This summer, the public can expect 30% of design and cost estimates to be released. Though the project was $7.1 billion when voters approved it in November 2020, the latest estimates factoring in inflation and supply chain constraints show it could ultimately be upwards of $10 billion.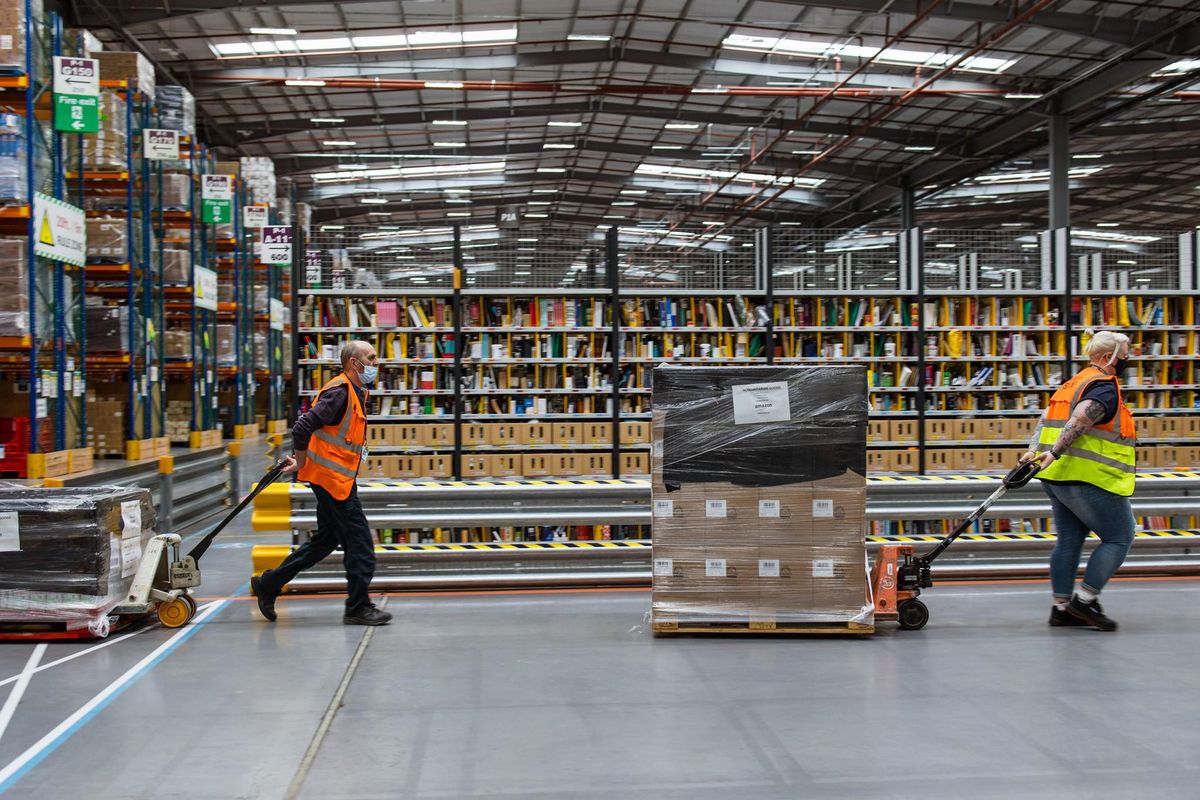 Plans for an Amazon warehouse in Round Rock—a $250 million project slated to be a large distribution center—are on hold.
This comes just after the tech giant had its worst financial quarter in seven years.
The details:
Late last year, it announced an expansion at the Domain adding 2,000 more corporate and tech jobs.
Amazon still owns the site in Round Rock. Plans for it are unclear.
Early this week, the Wall Street Journal reported that Amazon is aiming to scrap warehouse space as it faces a slowdown in its e-commerce operations.
Part of that effort involves exploring the possibility of ending or renegotiating leases with outside warehouse owners. Another aspect is a plan to sublease warehouse space.
"It allows us to relieve the financial obligations associated with an existing building that no longer meets our needs," an Amazon spokeswoman told the Wall Street Journal. "Subleasing is something many established corporations do to help manage their real estate portfolio."