Get connected with our daily update
(Charlie Harper III/Austonia)
Researchers at the University of Texas at Austin estimate there is a 38% chance the COVID-19 pandemic is growing locally, down from an estimated 100% chance yesterday.
What accounts for this 62% overnight drop?
---
Austin-Travis County Interim Health Authority Dr. Mark Escott said it reflects the relatively low number of COVID-related hospital admissions reported over the last couple of days.
On Monday, 11 people were admitted to hospitals in the Austin metro, far below the seven-day moving average of 26 at the time. Yesterday, 13 people were, and the moving average had fallen to 19.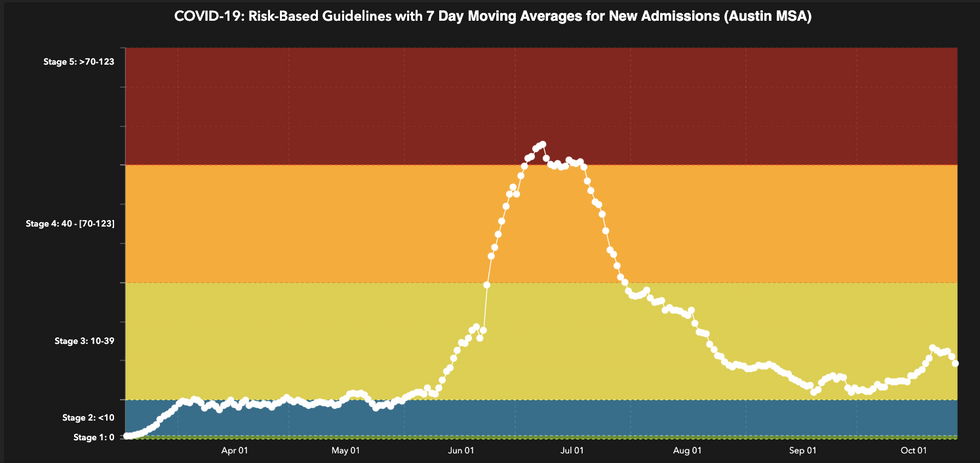 The seven-day moving average number of daily hospital admissions has declined over the last two days, from 22.3 to 19.1.(Austin Public Health)
Escott attributed the drop in admissions to increased vigilance among Austinites after he and other local health officials sounded the alarm last week.

"As people respond, as people take more protective actions … we see an impact on transmission," he said on Wednesday. "We see an impact on cases. We see an impact on hospitalizations. That's exactly what we want to happen."
While updating council members and county commissioners on the local COVID situation yesterday, Escott cited the latest projections from the COVID-19 Modeling Consortium, which estimated there was a 100% chance the pandemic was growing locally.
But researchers hadn't yet included the latest hospital admissions data in their model, Escott explained. Once they did, it estimated there is a 38% chance the pandemic is growing locally.

This is "fantastic news," Escott said Wednesday. He also added that the projections are subject to change as people recommit to protective behaviors, such as masking and social distancing, or abandoning them.

For example, researchers at the consortium projected last month that Austin could reach a Stage 2 level of risk by October. "Unfortunately that was too optimistic, and we missed that mark," Escott said.

(COVID-19 Modeling Consortium at the University of Texas at Austin)
Although the projections now suggest around 250 hospital beds will be needed for COVID patients in the metro by Thanksgiving, down from 700 yesterday, Austin isn't out of the woods yet.

The consortium currently estimates there is a 79% chance the pandemic is growing in the Dallas area and an 88% chance it is in the El Paso area, where hospitals are already at capacity and a countywide curfew is in effect.
"This is certainly something we have to pay attention to because, as we saw this summer, surges in other jurisdictions across the state often predated surges of our own," Escott told commissioners Tuesday.
Another concern is a significant increase in the number of new COVID cases reported at long-term care facilities, such as nursing homes.
In the last two weeks, Austin-Travis County facilities reported 40 new cases—or four times the number reported in the previous two-week period.
Metro hospitals are preparing for a possible surge, and the field hospital at the Austin Convention Center "stands ready to take on additional patients," Escott said Wednesday.
In the meantime, local health officials stressed the importance of increased vigilance—despite pandemic fatigue—as the holiday season gets underway.
"We can't all surge at the same time," Escott said.
More today on COVID: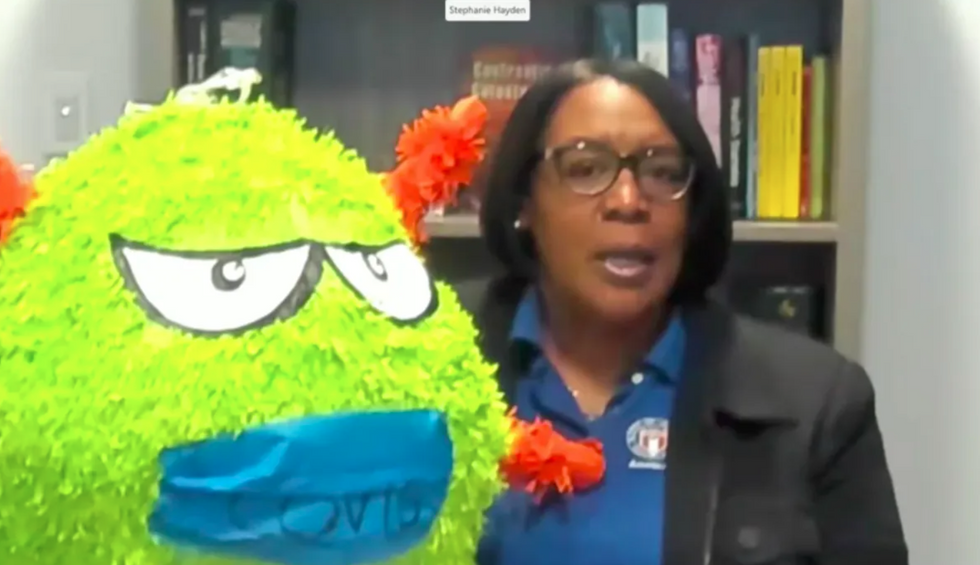 Both Prop A advocates Save Austin Now and opponents political action committee Equity PAC raised over $1 million in funding between Sept. 24 and Oct. 23 ahead of Austin's Nov. 2 election, but their efforts haven't yet been reflected in the polls.
Prop A is the most contentious ballot item this election, if passed the measure would require a minimum police staffing of just over two officers per 1,000 residents. Also on the ballot is a parkland-focused Prop B; and eight state constitutional amendments. Despite constant coverage by city and community leaders and near record-breaking funds from both sides of the Prop A debacle, under 7% of voters have gone to the polls with less than a week left of early voting.
Save Austin Now, a self-proclaimed bipartisan group that saw its first major victory when it passed an ordinance to reinstate the homeless camping ban in May, raised $1,013,896.86 in the one-month period, bringing their grand total to around $1.7 million according to Jack Craver's Austin Politics Newsletter. It's the second time the political action committee has raised over $1 million—SAN nearly broke the record for money raised in a city election after racking up $1.9 million for the camping ban in May.

According to SAN co-founder Matt Mackowiak, chairman of the Travis County GOP, most funding came from private businesses and influential community members, including:
Private equity investor Philip Canfield, who gave two donations totaling $125,000
The cryptically-named America 2076— $100,000
Venture capitalist firm Gigafund's managing directors Luke Nosek and Stephen Oskoui contributed $50,000 apiece
Venture capitalist Joe Lonsdale, real estate developer Dick Anderson and car dealer Roger Beasley—$50,000 each
Buc-ee's owner Donald Wasek, mystery donor "L., D.K", and Julia Wilkinson of charitable group Still Water Foundation each gave $25,000
Mackowiak claims "hundreds, or thousands" of smaller donors also contributed, the largest of which being Whole Foods founder John Mackey and Texas Monthly founder Mike Levy.
Anti-SAN group Equity PAC raised $1,064,727.41 in the same period for a grand total of around $1.1 million. Unlike SAN, the group garnered national attention and was funded mostly by large donors including:
George Soros group Open Society Policy Center—$500,000
Washington, D.C.-based liberal social justice charity Fairness Project—$200,000
Left-wing "dark money" fund Sixteen Thirty—$100,000
Oklahoma oil mogul Charles Schusterman's Charles & Lynn Schusterman Family Philanthropies—$100,000
Several unions, including the American Federation of State, County and Municipal Employees, Texas Federation of Teachers, Southwest Laborer's District Council, International Brotherhood of Electrical Workers, ACLU of Texas and Austin labor union branch Austin AFL-CIO also contributed to the group.
Those big bucks have been put to use, with both groups pumping out commercials, billboards, ads and social media efforts to sway voters to either side. According to Craver, SAN has spent all but $2,777 as of Oct. 23, gaining the backing of Austin City Council Member Mackenzie Kelly and former Austin mayors Lee Leffingwell, Lee Cooke and Ron Mullen in the process. Those who endorse the campaign cite a need for better policing amid a nationwide uptick in violence, especially as Austin Police Chief Joseph Chacon announced that APD would no longer respond to "non-emergency" calls due to an understaffed force.
Some of their advertising has been called out as misleading, including misleading tweets about the possible support of Austinite Matthew McConaughey and insinuating that Austin Democrats are voting for the bill in text ads.
The Equity PAC still had $455,000 remaining as of Oct. 23 as they relied more on supporters Mayor Steve Adler, Council member Greg Casar, 80 community organizations and even some comments from Chacon, who says the measure is "based on older methodologies," to get the word out.
Most who oppose the bill say that Prop A, which could cost between $271.5 and nearly $600 million over five years according to estimates reported by city staff, would take away funds from other essential city departments. But they're still doing plenty of advertising outreach themselves—and Prop A supporters dispute that multi-million dollar price tag and say city council members are ignoring the increase in crime after cutting police funds last year amid Black Lives Matter protests.
Despite the hot topic, Travis County Clerk Dana DeBeauvoir told CBS Austin the city may fall behind their already-low goal of 18%-19% of eligible voters reaching the polls.
"It's a slow, low turnout. We're not seeing very good numbers at all," DeBeauvoir said.
Early voting ends Friday, while Election Day comes Tuesday, Nov. 2. For a guide to voting on the election, click here.
The Oakwood Cemetery is said to have souls roaming around. (Steven Joyner/Austonia)
As Halloween makes us second guess if that cold spot was a ghost or simply the cool front, keep your guard up because there are supposed haunted grounds in the city.

Austin is largely free of widespread hauntings but that doesn't mean it doesn't have its fair share of phantoms if you know where to look. Here are some of Austin's most haunted burial grounds.
Oakwood Cemetery
Originally called the city cemetery, Oakwood Cemetery is Austin's oldest burial ground and has been standing since the 1850s. Though record-keeping isn't as robust from its early days, with over 40 acres of land and more than 25,000 people buried, Oakwood Cemetery is said to be the permanent home to some well-known Texans: U.S. Marshall and Texas Ranger John Barclay Armstrong who passed in 1913, Alamo survivor Susanna Dickinson who passed on in 1883, radio personality John Henry Faulk who was buried in 1990.
Oakwood Cemetery is also known for its fair share of hauntings—note that not all who lie there are resting in marked graves and some of the early marked graves, like 1897's "Little Brother" gravestone, are haunting in and of themselves.
So, why should you stay away from Oakwood Cemetery at night? You might run into the ghost of the first of the Servant Girl Annihilator's victims, 17-year-old Eula Phillips, who was murdered by her then-husband with an axe. Philips is said to wander the grounds lamenting her violent death with tears. Dickinson, who died at the age of 68, may also appear to you and is said to be the most visual of specters that roam the grounds.
Oakwood Cemetery is known for graverobbing—rumor has it that university professors used to steal bodies from unmarked graves to use as cadavers for their students—so you might encounter the souls who are still roaming the cemetery, looking for their bodies.
Shoal Creek Indian Massacre Site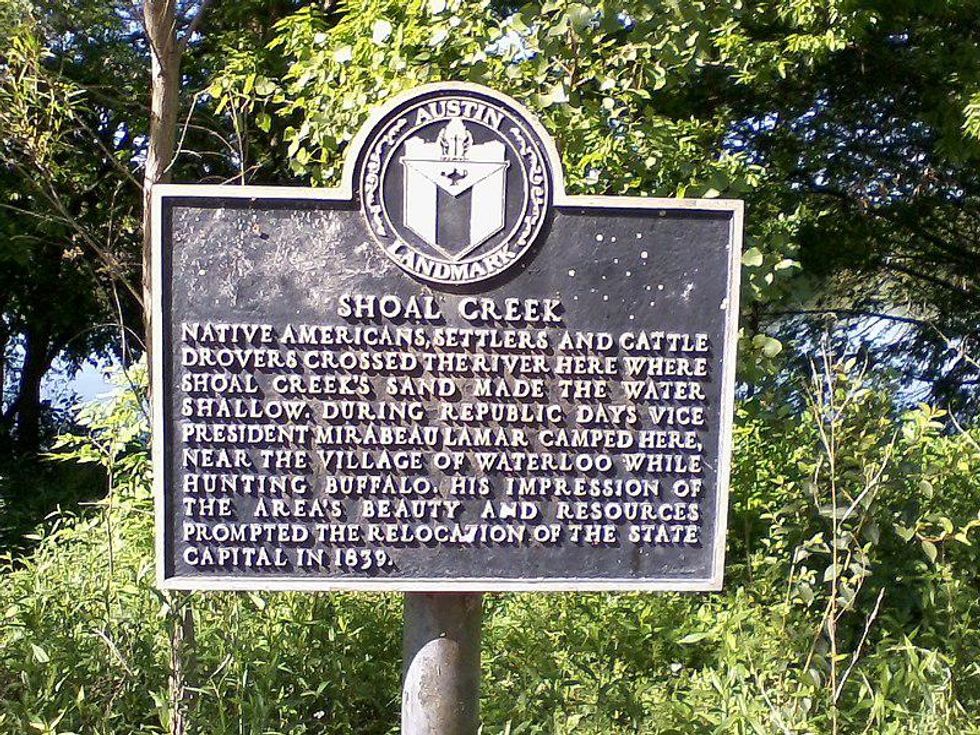 The historical marker is located at 24th Street at Shoal Creek. (austinghosts.com)
Shoal Creek, like nearly all of the United States, can be traced back thousands of years to 9,000 B.C. with Native American arrowheads. Settlers would camp along the mouth of the creek, including famous residents like the second president of the Republic of Texas Mirabeau Lamar, where it is said they engaged in a turf war with the Native Americans who resided right nearby. Those who weren't killed by Comanche warriors were killed by cholera and were buried along the creek. It is said that a mass grave, filled with victims of yellow fever, cholera and unexplained violence, lies beneath the creek.
Of the hauntings most commonly seen at Shoal Creek, watch out for cold spots in the middle of summer, vanishing orbs of light called "Marfa Lights," vanishing apparitions, unexplainable noises at night, sudden sickness and nightmares after visiting.
The Austin State Hospital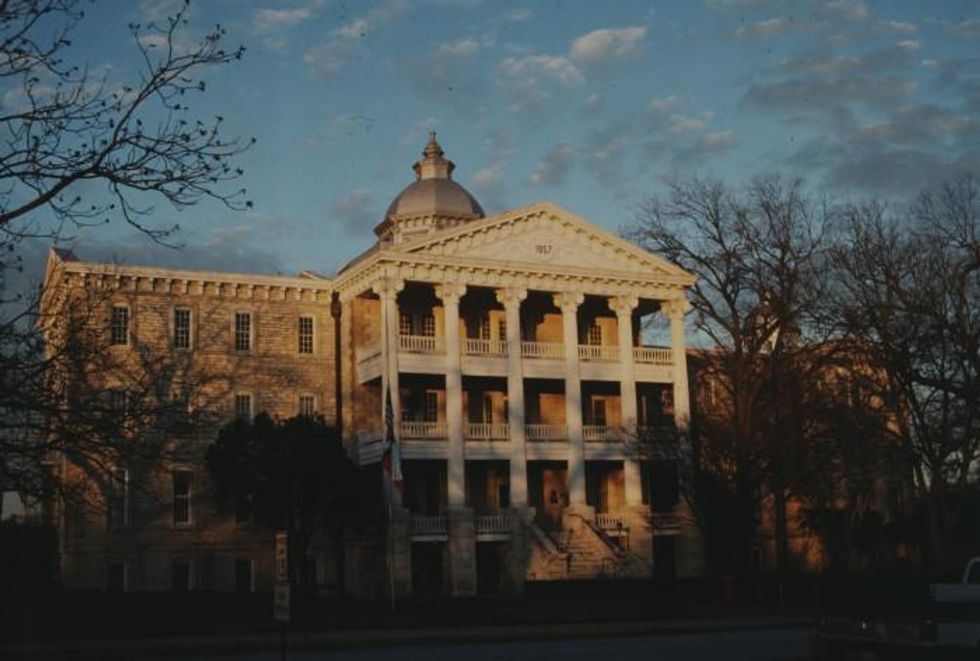 The Austin State Hospital is still operating. (Texas Historical Commission National Register Collection and the Portal to Texas History)
When the Austin State Hospital took in its first patients in 1861, it was meant to be a beacon of hope for the mentally ill to recover from the stressors of everyday life. On any given day, the hospital would treat and allegedly sometimes experiment on anywhere from 200-4,000 patients and after an unfortunate death, bodies that were not claimed were buried in the cemetery out back behind the hospital. When the cemetery inevitably filled up, bodies were exhumed and transferred to a burial ground just over two miles away. Though they say all the bodies were transferred, legend tells that some have been left on the still-operating hospital's grounds just six feet below.
The Austin State School and State School Farm Colony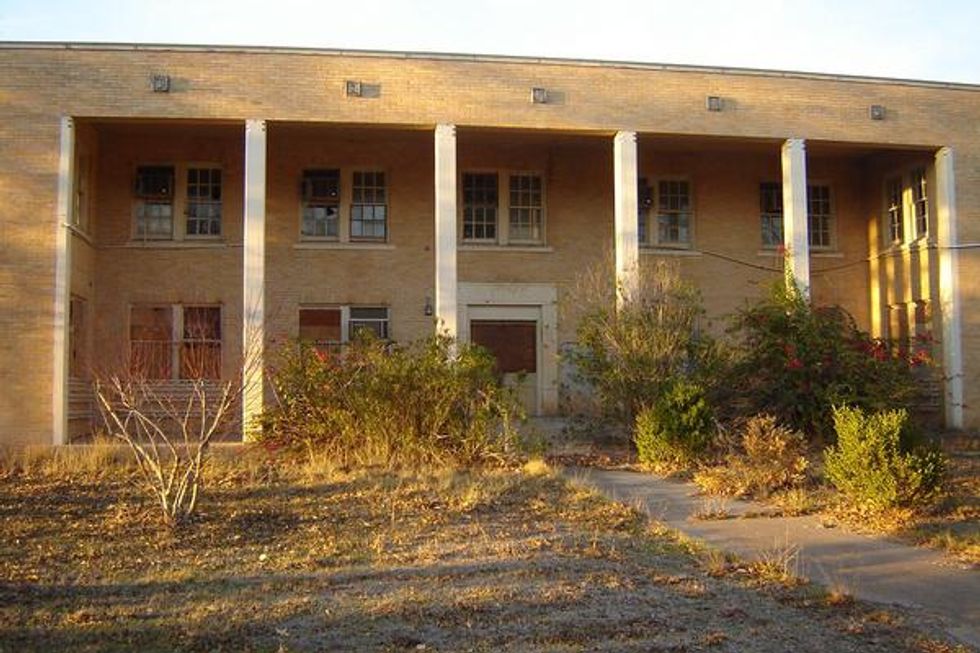 The Austin State School is now closed, many of its 68 buildings abandoned. (Andreanna Moya Photography/CC)
These two gender-segregated facilities were originally intended for mentally-troubled juvenile offenders, many of whom never left the grounds. On the school's 436 acres, 1,800 students were housed across 68 buildings and the campus also held farmland, a swimming pool and a cemetery. Children who were not claimed were buried on-site, where about 3,000 students are buried. The school was sued in the 1960s after changing its name to the Travis State School for inadequate living conditions and closed in the late 90s. Many buildings have been taken over by charter schools but some remain empty to this day.
Tucker Cemetery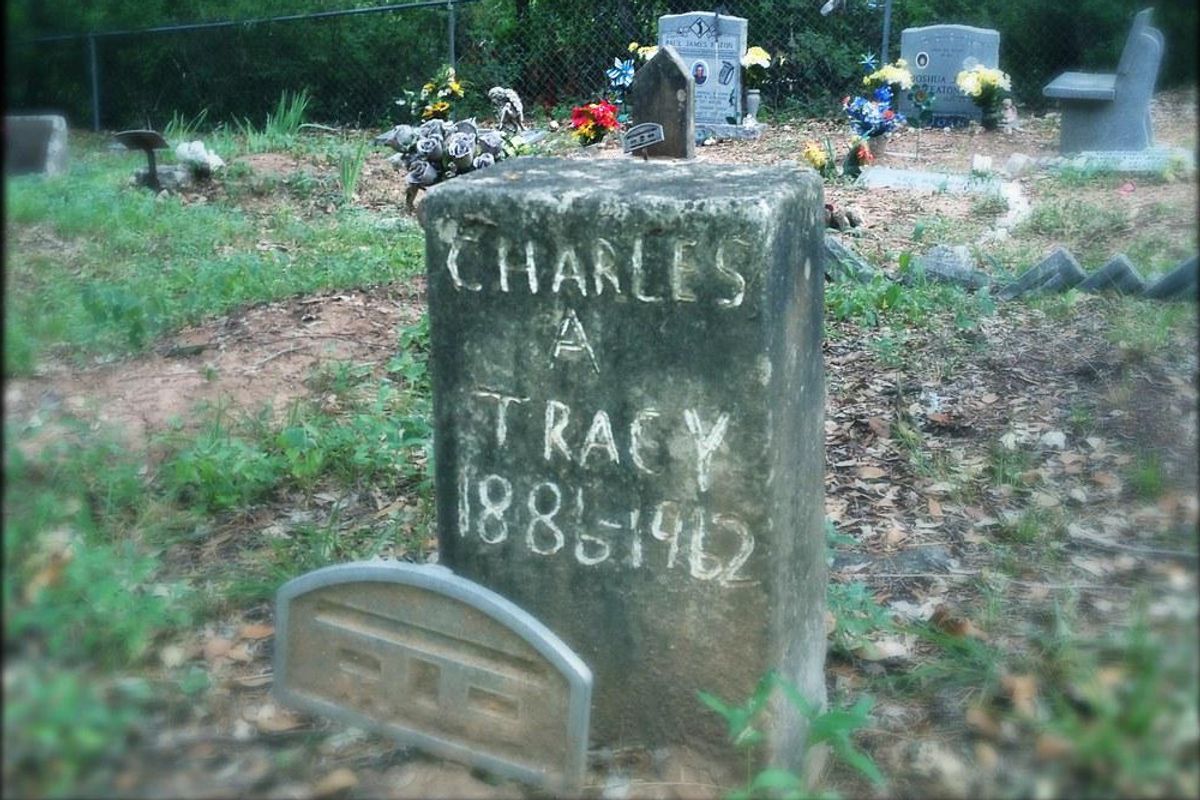 Tucker Cemetery's unique sight is its dozens of hand-written tombstones. (kissingtoast/CC)
Just outside the Barton Creek Greenbelt, Tucker Cemetery doesn't have many stories of haunts to its name other than anecdotes of car locks popping open on their own. However, what makes this cemetery freaky is its collection of tiny, hand-scrawled tombstones.
Keep Austin spoOoOoOoky!
Enjoying Austonia? Signup for our newsletter to get daily Austin news, straight to your morning inbox!
Coming off of the heels of the biggest Formula 1 race to date, Circuit of the Americas now has plans to create luxury "car condos" for racecar enthusiasts right by the track.
Located on the racetrack's storied "Turn 11," COTA will create around 178 car condos on a 22-acre plot in a partnership with real estate firm Lincoln Property Company. Presale reservations for the units began Wednesday, and the project hopes to break ground by late spring of 2022.
The 340,000 square foot space will include a 7,000-square foot amenity center with a pool, a clubhouse, a conference center, outdoor barbecue grills and more.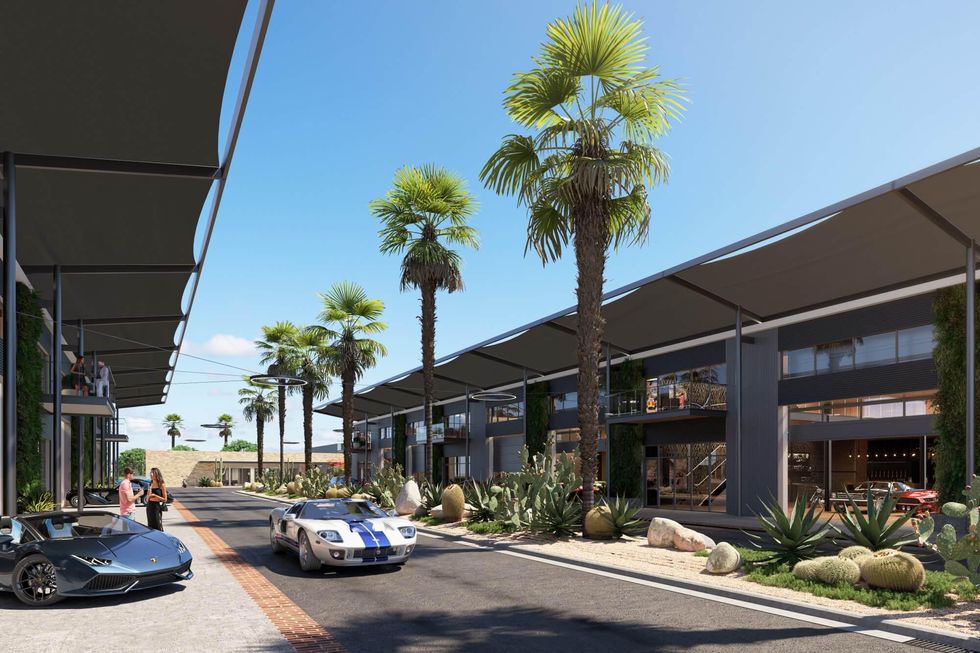 The luxurious car condos will be located alongside COTA's famed Turn 11. (Lincoln Property Company)
Customers can trick out their space, which can range from 1,300 square feet to 6,000+, however they'd like. In other projects, Lincoln Property's JR Gideon has seen car condo owners add in mechanic shops, basketball hoops, bars, music studios and more.
"They're really for storing luxury cars just as much as hosting," Gideon said. "You can do pretty much anything in there besides live."
Think of the ultimate man cave, though that word's not quite appropriate—according to Gideon, some female clients have also booked reservations for the project.

"I think predominately, our demographic is going to be men, yes, but we've already had a few ladies reserve units, which is awesome," Gideon said.
Along with having a trackside space, Gideon said that owning a condo has other perks, including 20% off COTA events. Most importantly, however, these car enthusiasts want to see their cars on the track, something the team is already planning for.
"If you're going to have your nice cars at the track, you want to know if you're going to be able to get them on there," Gideon said. "Right now I'm planning for two full track weekends for owners to be able to get their cars out on the track."
Marketing for the project has just begun, and almost every client so far has been from Texas and/or the Austin area. But Gideon and team expect plenty of interest from national customers as well as some international buyers as the only F1 racetrack in the States with trackside car condos.
There could be a hitch in the plan, however. COTA's 10-year contract for F1 expired last weekend, and no new deal has been finalized yet. But COTA chair Bobby Epstein feels confident in renewing a contract, especially after the sports' biggest weekend to date. Gideon and Lincoln's Seth Johnston aren't involved in contract talks but say that plenty of attractions exist at COTA outside of the U.S. Grand Prix.
And with newfound American interest in F1—Gideon, like many others, partially credits Netflix's "Drive To Survive" series—the crew is confident that there will be more projects like this to come in the future.
"With (Drive To Survive) coming out in the last couple of years and so many people watching the past race, I think there's certainly a lot of momentum around Circuit of the Americas and this project as well as other future developments at COTA," Gideon said.
Enjoying Austonia? Signup for our newsletter to get daily Austin news, straight to your morning inbox!