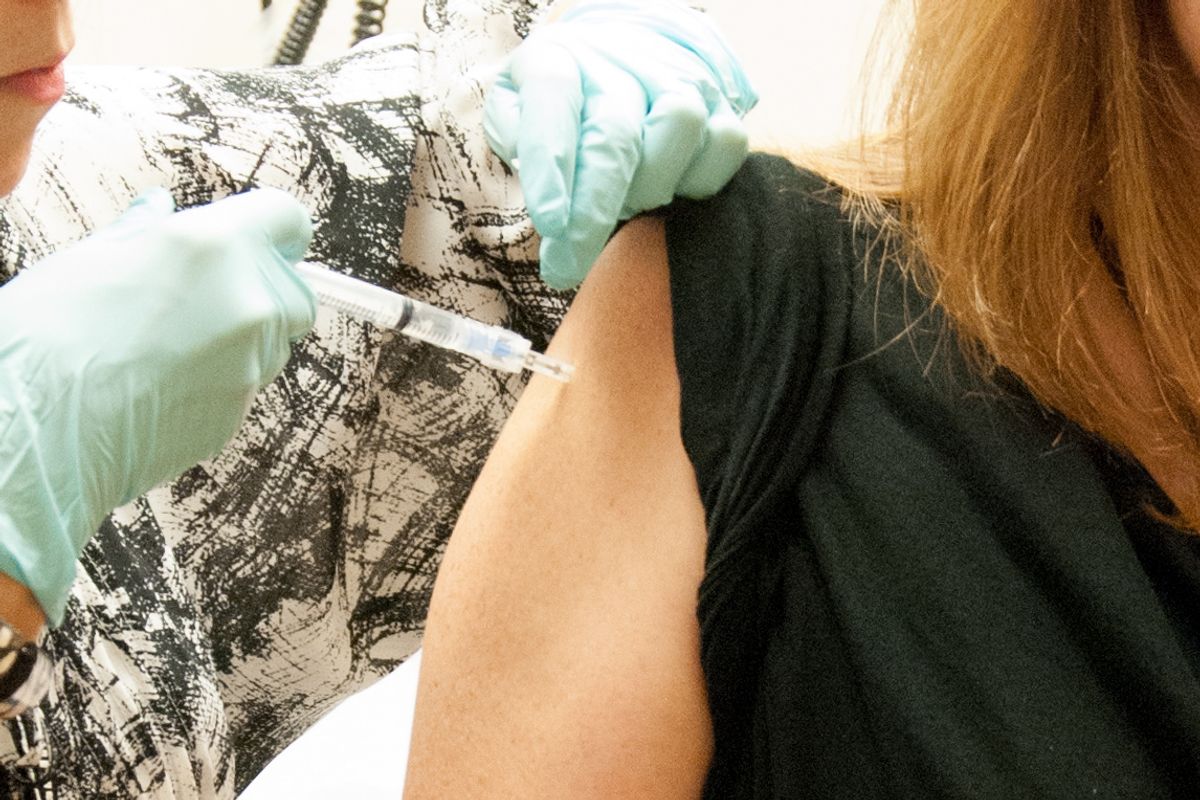 (CC)
Pharmaceutical giant Pfizer Inc. announced perhaps the most encouraging news since the coronavirus pandemic started: a potential vaccine trial has been 90% effective in preventing COVID-19.
---
"Today is a great day for science and humanity," said Dr. Albert Bourla, Pfizer chair and CEO, in a statement. "We are reaching this critical milestone in our vaccine development program at a time when the world needs it most."
There are 90 trials being conducted nationally, including one at Austin Regional Clinic, according to the Statesman, which reports that 200 adults are taking part in the study.
According to Pfizer, the latest phase of trials started in late July and included a diverse mix of participants. Monday's news should help advance ARC's trial to reportedly include teenagers in ongoing tests.
Should the Pfizer vaccine trials continue to deliver successful results, the company projects it can produce up to 50 million doses globally by the end of the year and 1.3 billion vaccine doses in 2021. Pfizer would offer the vaccine for free "to all American citizens," once available Bourla told Dr. Sanjay Gupta, CNN's chief medical correspondent. The stock market has already reacted overwhelmingly positive to the announcement.
Local health officials said Monday that they are working with state officials and a local coalition to plan for widespread distribution of a vaccine, once one is available.
Austin Public Health Director Stephanie Hayden said the coalition is working to identify priority populations locally, which would receive earliest access to any vaccine.
But other challenges remain, including the need for ultra-cold storage and a second dose, Austin-Travis County Interim Health Authority Dr. Mark Escott said, as well as the peer review process, which is standard in drug development.
"There are still a lot of unknowns as far as logistically how things will come," APH Chief Epidemiologist Janet Pichette said.
President-elect Joe Biden issued a statement congratulating Pfizer for the potential breakthrough but set realistic expectations that "the end of the battle against COVID-19 is still months away" even if a vaccine is approved later this month.
Statement by President-elect Biden on Pfizer's vaccine progress: https://t.co/eOiLZnqO8N

— Biden-Harris Presidential Transition (@Biden-Harris Presidential Transition) 1604934322.0
Anyone interested in volunteering can request to participate in the trial on ARC's website.

Emma Freer contributed to this story.