Get connected with our daily update
(CC)
Pharmaceutical giant Pfizer Inc. announced perhaps the most encouraging news since the coronavirus pandemic started: a potential vaccine trial has been 90% effective in preventing COVID-19.
---
"Today is a great day for science and humanity," said Dr. Albert Bourla, Pfizer chair and CEO, in a statement. "We are reaching this critical milestone in our vaccine development program at a time when the world needs it most."
There are 90 trials being conducted nationally, including one at Austin Regional Clinic, according to the Statesman, which reports that 200 adults are taking part in the study.
According to Pfizer, the latest phase of trials started in late July and included a diverse mix of participants. Monday's news should help advance ARC's trial to reportedly include teenagers in ongoing tests.
Should the Pfizer vaccine trials continue to deliver successful results, the company projects it can produce up to 50 million doses globally by the end of the year and 1.3 billion vaccine doses in 2021. Pfizer would offer the vaccine for free "to all American citizens," once available Bourla told Dr. Sanjay Gupta, CNN's chief medical correspondent. The stock market has already reacted overwhelmingly positive to the announcement.
Local health officials said Monday that they are working with state officials and a local coalition to plan for widespread distribution of a vaccine, once one is available.
Austin Public Health Director Stephanie Hayden said the coalition is working to identify priority populations locally, which would receive earliest access to any vaccine.
But other challenges remain, including the need for ultra-cold storage and a second dose, Austin-Travis County Interim Health Authority Dr. Mark Escott said, as well as the peer review process, which is standard in drug development.
"There are still a lot of unknowns as far as logistically how things will come," APH Chief Epidemiologist Janet Pichette said.
President-elect Joe Biden issued a statement congratulating Pfizer for the potential breakthrough but set realistic expectations that "the end of the battle against COVID-19 is still months away" even if a vaccine is approved later this month.
Statement by President-elect Biden on Pfizer's vaccine progress: https://t.co/eOiLZnqO8N

— Biden-Harris Presidential Transition (@Biden-Harris Presidential Transition) 1604934322.0
Anyone interested in volunteering can request to participate in the trial on ARC's website.

Emma Freer contributed to this story.

A $500 million mixed-use development spanning 1,400 acres is coming to Southeast Austin, near Tesla's headquarters at Giga Texas.
Plans for the development by Houston-based real estate firm Hines include 2,500 houses along with multi-family and townhomes, and commercial land. Hines is partnering with Trez Capital, Sumitomo Forestry and Texas-based Caravel Ventures.
The development, which is known as Mirador, will be located off the 130 Toll and Highway 71, which the developers say provides easy access to the Circuit of the Americas Formula 1 racetrack and other Austin attractions like restaurants, parks and live music venues.
Hines also boasts amenities like a 60-acre lake, over 600 acres of greenbelt, community parks, trails and a swimming pool.
"As Austin continues to grow into the tech epicenter of Texas, coupled with a supply-constrained market, the demand for new housing is at its highest," Dustin Davidson, managing director at Hines, said. "Mirador will be critical in providing more options for Austin's growing population and we are excited to work alongside our partners given they each provide a unique and valued perspective in single-family development."
The local housing market has been hot in recent years, with home sales accelerating earlier in the pandemic. In July 2021, the Austin metro area hit its pricing peak at $478,000. As Austonia previously reported, the area has been expected to see the Tesla effect, with the new workforce driving up demand for housing and other services.
The single-family houses are expected to be developed over the course of six years, in phases. Construction on the homes is expected to start this year and home sales will begin in 2023.
Editor's note: This story summarizes Sports Illustrated's story detailing Michael Center's involvement in the Varsity Blues college admissions scandal, based on interviews with SI's Jon Wertheim. Additionally, Austonia received comments from Michael Center, included in this story.
Confined to his couch, former Longhorns tennis coach Michael Center praised his players via FaceTime after the program he built produced the Longhorns' first national championship in 2019—a bittersweet moment as Center faced federal charges as part of the Varsity Blues college admissions scandal.

His name dragged through the mud, Center was fired, arrested by the FBI and sentenced to six months in a Central Texas federal prison after pleading guilty to two charges related to mail fraud. And over a year after his release, Center told Sports Illustrated he doubts he was the only one in burnt orange involved.
When the Varsity Blues scandal broke out to the public in 2019, the investigation was a perfect storm for nationwide attention: Hollywood glamour, blue blood conspiracy and faith in the tried-and-true American education system came to a head as 33 movie stars and other elites were found guilty of paying more than $25 million to pave their children's way into eight colleges, including the University of Texas.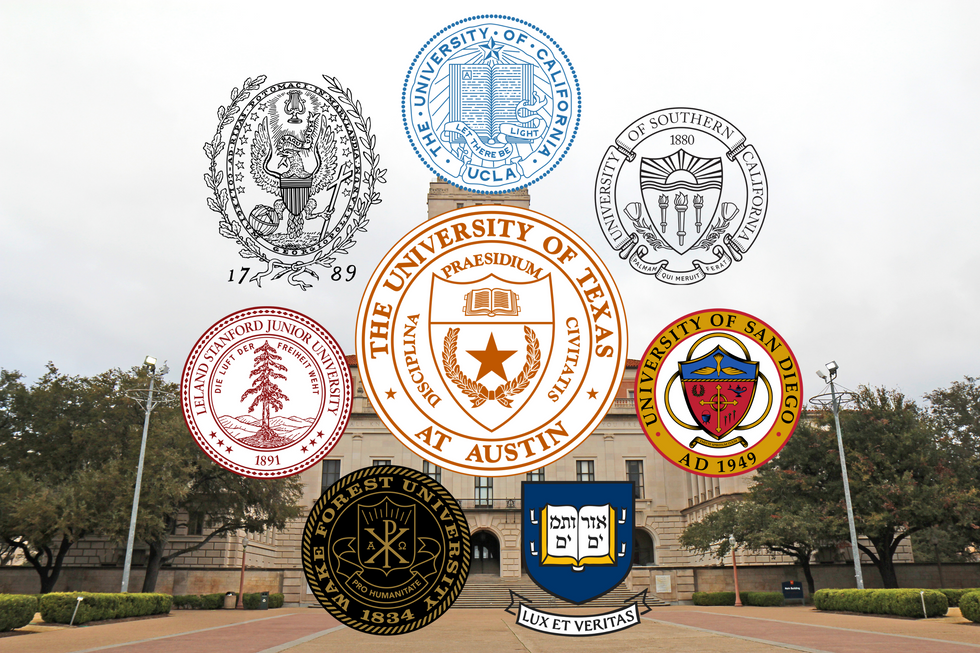 UT was one of eight schools caught in the college admissions scandal. (Laura Figi/Austonia)
The figure behind Varsity Blues, "college consultant" Rick Singer, would plead guilty to four felony counts for faking SAT scores and bribing coaches at prominent universities for his elite clients—but not before throwing Center under the bus.
Singer's client, private equity executive Chris Schaepe, was looking for a way to bend UT's tight admissions policies for his son, who was seeking a position oddly as a manager on UT's basketball team. Through a middleman, Singer contacted Center, who eventually agreed.
Schaepe's son hadn't played tennis since his freshman year of high school. It was a detail that Center says passed through plenty of hands before he was admitted, including "academic support staff, the compliance office, the sports supervisor and, ultimately, the athletic director," SI's Jon Wertheim writes.
No one in the entire athletic department, including seven "risk management and compliant services department" employees, was named, implicated or punished. After an internal investigation, Center was the only one named in the Varsity Blues "subterfuge" in a September 2019 UT news release signed by the university president.
He told Austonia he was never contacted by the university during the investigation, and when the NCAA interviewed him for its investigation, he says it cleared him of any violations.
"I almost fell out of my chair," Center said. "I literally couldn't breathe. There's no college coach in America—much less at a state school, much less a coach of a nonrevenue sport—who can admit an athlete without consulting other people in the athletic department. What they were asking people to believe, it's just impossible." SI said Center's assertion was backed by multiple UT coaches and administrators at other schools.
But why would the Forty Acres be complicit?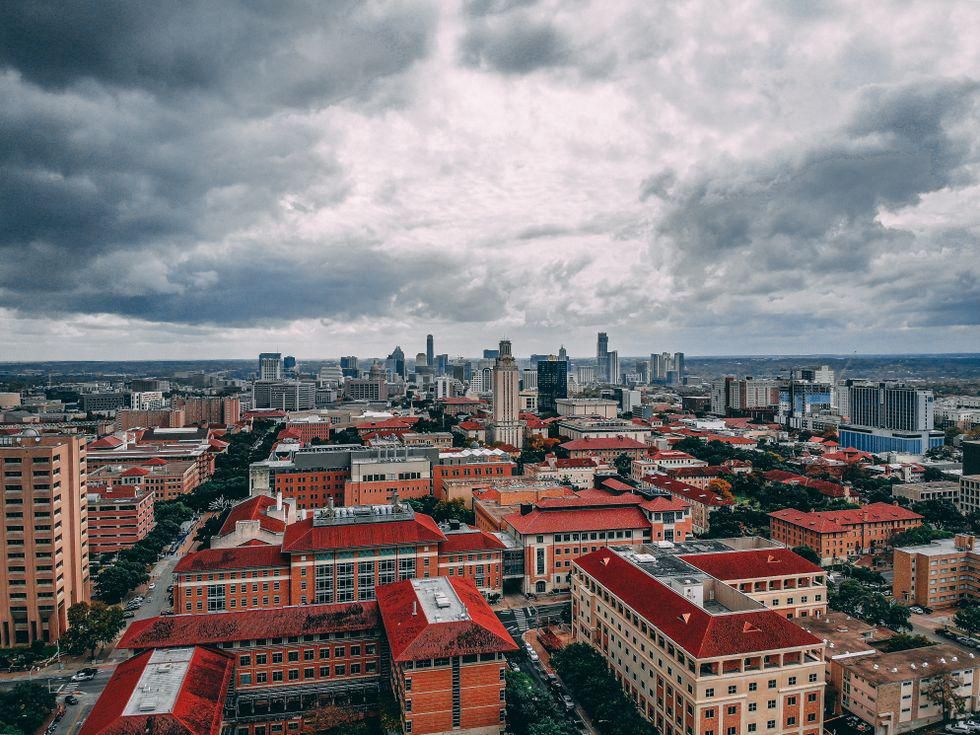 (Matthew/Adobe)
Center said UT's then newly named athletic director Steve Patterson made clear that Center suddenly was responsible for more than building a successful tennis program. He was to be a "fundraiser first and coach second" and he would need to find donors to fund a new tennis facility. Patterson admitted to SI that he wanted his coaches to find donors and said the department was "$15 million in the red" when he started in 2013, though he denies any knowledge of the false tennis recruitment.
Center said he knew he would be "considered a team player" if he let in the son of a Silicon Valley magnate. And sure enough, Schaepe immediately began pulling out his wallet, donating $100,000 to UT tennis and a six-figure check to the school's communication program.
"I never entered this as a way to profit. This was a fundraising mission where I made a terrible mistake at the end,"
Center said.
Months after Schaepe's son was admitted, Center agreed to meet Singer at the Austin airport and found himself accepting a backpack filled with $60,000 in cash meant for him, personally. He said he immediately knew he had made a mistake. He told SI "I put the money in my basement and gave most of it away."
"Why did I do it?" Center told Sports Illustrated. "I go to bed and wake up each day asking myself the same question. I had to convince myself that I somehow deserved the money."
Once in court, Center showed texts with UT's compliance official and mentioned Chris Plonsky, a department executive involved in "overseeing men's tennis, compliance, academic support (which generates letters of intent) and the Longhorn Foundation," according to SI.
"I knew I had to answer for my guilt," Center said. "But I was like, 'Man, schools are going to get hammered.'"'
INMATE 77806-112 but out on Sunday: Actor Felicity Huffman in prison uniform outside low-security Federal Correctional Institution in Dublin to visit actor husband William H. Macy & their daughter. Huffman admitted to paying $15K to have fixer boost daughter's SAT score. 📸: @TMZ pic.twitter.com/9jALmqnA0U
— Henry K. Lee (@henrykleeKTVU) October 21, 2019
But Center was the only Longhorn to go down for the crimes. "I was no rogue actor," Center said. "And this wasn't my word against their word. There were signatures that went along with it. That's the system... There wasn't one point in the process where I thought people wanted to learn the whole truth."
Back at home in Austin, Center watched as actress Felicity Huffman served just eleven days for her part in the scandal. Some served up to five months; others simply paid a fine, and others, like Singer, await sentencing.
And because the prosecution chose to blame individual coaches, framing schools as victims in the case, universities like UT have received less than a slap on the wrist for their possible involvement.
"I was always taught that actions have consequences," Center said. "What I've come to realize is that, yes, for some people actions absolutely do have consequences. Serious, heavy ones. For others, actions can have no consequences at all."