Never miss a story
Sign up for our free daily morning email...
...and afternoon text update
Get connected with our daily update
(Pexels)
On Thursday, the U.S. Food and Drug Administration will review an emergency use authorization application from Pfizer regarding its COVID-19 vaccine. If approved, the pharmaceutical company could begin distributing doses as early as next week, with an initial allotment of 13,650 slated for the Austin area.

---
Long-term care facility residents and staff, front-line healthcare workers and first responders are first in line to receive the vaccine in Austin. Industry representatives welcomed the news but told Austonia that challenges remain, including convincing vaccine skeptics.
At highest risk
Long-term care facilities will be among the first to administer the vaccine, according to the Centers for Disease Control and Prevention and state distribution guidelines.
In Travis County, staff and residents at long-term care facilities account for more than 42% of the 495 COVID-19 deaths reported as of Monday.
"This is such a vulnerable population that it's important that we target them first," said Kevin Warren, president and CEO of the Texas Health Care Association, which represents long-term care facility staff.
But there are still logistical challenges to work through.
The federal government announced in October that it had partnered with CVS and Walgreens to distribute COVID vaccines to long-term care facility residents. Many Texas facilities have registered to be a part of this program, Warren said, which will likely involve drug stores setting up inside individual facilities to help get vaccines in arms.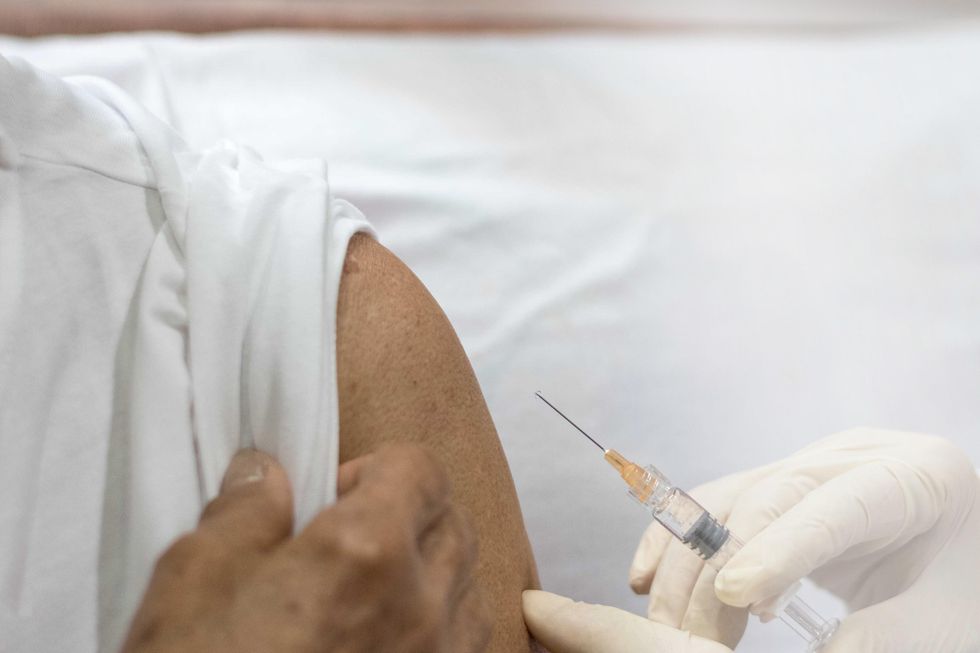 (shutterstock)
This will likely account for many of the Austin area's initial vaccine allotment as there are 139 long-term care facilities registered in Travis County, with a total of 8,419 residents, according to Texas Health and Human Services.
Another challenge will be convincing skeptical residents and staff who may be unsure of the vaccine.
Patty Ducayet has served as the state's long-term care ombudsman—an independent resident advocacy role—for 15 years. Based on conversations she has had with residents' family members, there is "diversity of opinion" regarding a vaccine.
Some want their loved ones to be first in line to receive the vaccine, given their disproportionate risk of death from the disease.
"(But) there's another side of that coin, which is people being skeptical of this vaccine," she said. "I think we have a bit of a battle ahead of us."
Although the state is still developing its guidance on the topic, Ducayet expects that the vaccine will remain optional for long-term care facility residents, similar to the current flu vaccine protocol. But she hopes residents will opt in.
"I see this as such an important tool for us to move forward and out of this crisis period with very limited visitation and other kinds of restraints on residents' rights," she said.
On the front lines
Outside of nursing homes and other long-term care facilities, front-line healthcare workers and first responders will be the first to receive a COVID vaccine.
This is welcome news to a beleaguered workforce.
"Our medics are definitely very, very exhausted," Austin EMS Association President Selena Xie said.
In addition to facing exposure to COVID at work, where they wear multiple layers of personal protective equipment, and worrying about the risk of spreading the virus to their loved ones, Austin medics have also faced staffing issues.
Any time a member of the 500-person force is experiencing COVID symptoms, they are asked to self-quarantine, Xie said. As a result, the department is in emergency staffing mode, which essentially means it is understaffed. This, combined with the other pressures of the job, has led to some medics needing time off for mental health reasons, further straining staffing levels.
So the news of an imminent vaccine has been welcomed. "It definitely takes weight off of our shoulders," she said.
The Austin EMS Association is "anxiously awaiting" more information about how the initial vaccine allotment will be administered, Xie added. "We absolutely want to receive it as soon as possible."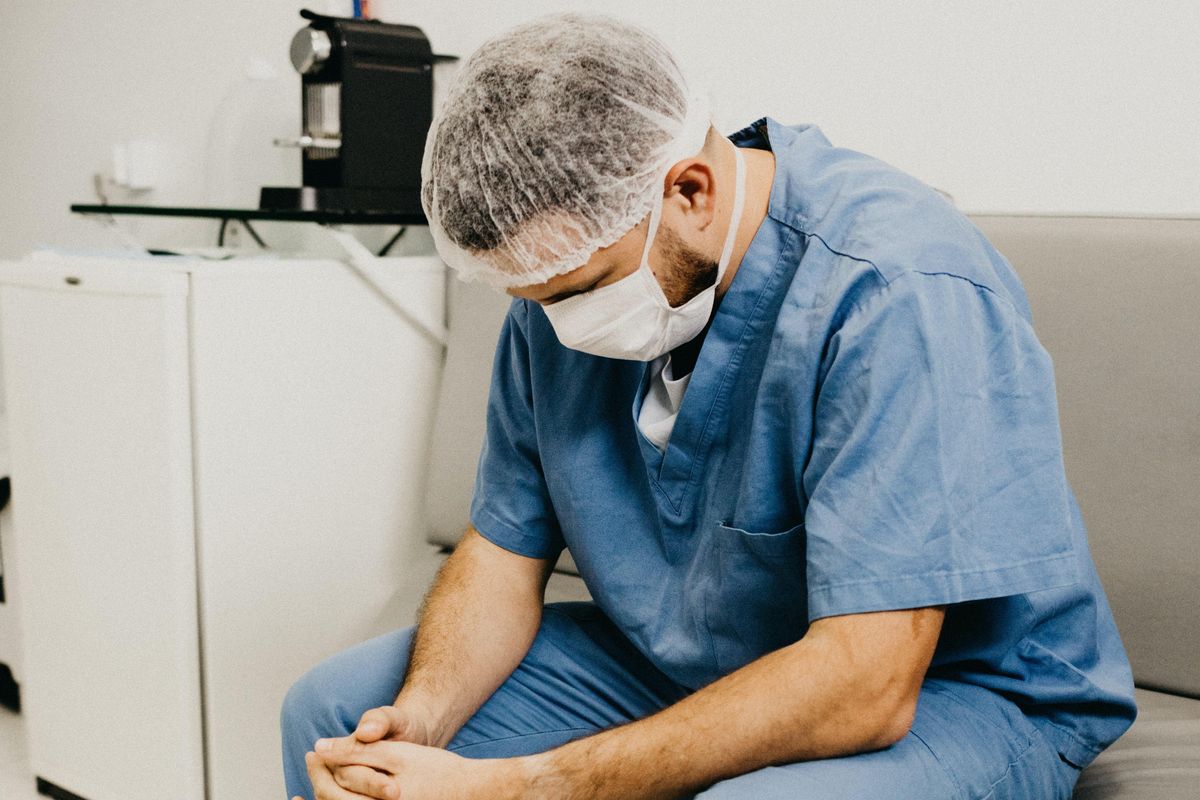 (Pexels)
Nurses at hospitals and in other front-line positions feel similarly.
"The level of burnout is pretty high," said Serena Bumpus, director of practice for the Texas Nurses Association.
Although many nurses are ready to be vaccinated, some are skeptical.
As a result, TNA is working to provide educational materials so that those members can make informed decisions based on science. "We're hopeful that the majority will receive the vaccine," Bumpus said.
The educational materials TNA develops may also prove helpful down the line, as the vaccine becomes more widely available to the general public. The optics of front-line healthcare workers choosing to be vaccinated may also prove encouraging.
"If we trust the vaccine, then others will trust it as well," she said.
First score made by LAFC. (Sonia Garcia/Austonia)
Austin FC couldn't find the stamina to fight off a 2-0 loss against LAFC for their inaugural match on Saturday.
The match, which saw No. 21 Austin FC go head-to-head with No. 2 LAFC in Los Angeles, was broadcast nationally on FOX and FOX Deportes.
Eleven players took the stage as Austin FC players for the first time, with five starters making their MLS debut. "Ringleader" Alex Ring took the captain's armband and wore it well. The defensive midfielder could be seen leading his teammates through their first ever match, but it wasn't enough to stage an Austin takeover in LA.
In the signature style of Head Coach Josh Wolff, the team played with quickness and intensity, nearly connecting on several fast breaks. It was harder for them to stay in front, however, something that Wolff credits with quick decision making and a tough LAFC defense.
"We have a quick attacking team, but I think when you make quick attacks and it fizzles it's just about some decision making," Wolff said. "Are we in position to finish attacks? If not, can we reestablish our attack and get stuff better?"
The club was given some generous breaks from No. 2 LAFC, who had one or both of their star DPs out for the half. While forward Diego Rossi is out for the entire match due to a hamstring injury, Carlos Vela was accidentally pulled too soon on what turned out to be a miscommunication.
"He gave us the sign that he needed to come off," LAFC Head Coach Bob Bradley said on broadcast. "I can't say more than maybe it's my fault."
LA pulled some dramatics and slowly gained more possession throughout the half, but ATXFC's defense wasn't initially as shaky as it seemed in preseason. Jhohan Romana has pulled his weight in getting the ball out of goal, and a 34-year old Matt Besler held his own in center back.
As the second half commenced, however, it became clear that LAFC had the advantage over Austin's first major league team.
Goalkeeper Brad Stuver had his work cut out for him, fending off 24 shot attempts, 11 of which were on goal. He didn't have much time to prepare, either: in the first 30 seconds of play, Stuver had already made a save to keep the match 0-0.
LAFC finally connected in the 61st minute of play as Corey Baird shot one into the bottom right corner. The team capitalized off their momentum and put one past Stuver a second time, drawing roars of approval from the LAFC crowd.
While some last-minute attempts from Jon Gallagher and others were made, Austin FC didn't have the endurance to bring a tie. After seven additional minutes of stoppage time, the club lost their first match 2-0.
While the scoreboard tells one story, Wolff said that the team did well considering the skill of LAFC and the pressure of their club debut.
"We've got to be realistic," Wolff said. "This is the first time this organization has been in front of TV with an opportunity to show itself and I think there were some promising moments. And we're going to maximize those and continue to try to develop those, but there's lots to build on."
The team may have lost, but it still won the support of thousands of Verde fans, dozens of which made it to watch their team's first match. When Stuver and the team made it to bthe stadium, Los Verdes fans were already there to show support, and Stuver said his wife saw the same back in Austin.

"The moment that we pulled into the stadium, we saw Black and Verde fans cheering us on as we got to the stadium," Stuver said. "During warm up, you can just look around and see different groups sitting in different sections of the stadium and it's just truly amazing to see the support in our first game. We know that we want to give the fans everything, because this we play for the city and we play for them."