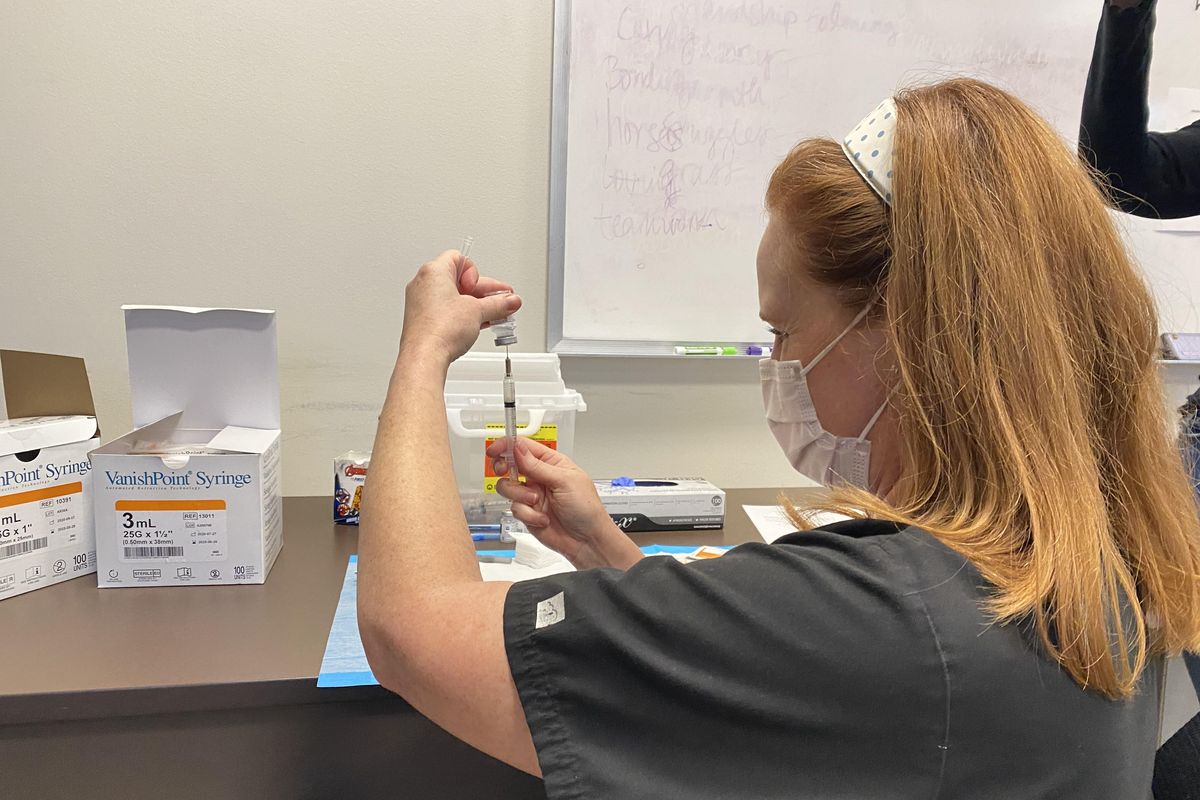 (Austin Regional Clinic)
The COVID-19 vaccination effort is underway in Austin and health professionals are gearing up to administer the first vaccines to the general public.
---
In order to work toward herd immunity and widespread vaccination, vaccine providers are working to distribute doses to individuals in groups 1A and 1B, simultaneously. And since doses of the vaccine are still limited, Austin-Travis County Interim Health Authority Dr. Mark Escott said Phase 1 may not be completed until the end of February.
Escott said that although the timeline appears long, Phase 1 alone is a group of tens of thousands of people who are at the most risk. These groups mainly include healthcare workers, first responders, long-term care facility residents and staff, people over 65 and children under 16 with underlying conditions.

"Once we can cover the 1B group, that covers the vast majority of individuals who are going to have a severe illness or death from COVID-19," Escott said. "We have the opportunity to save lives with vaccination, which means we have to be more careful now to prevent the spread so that more people have that opportunity to vaccinate in the future."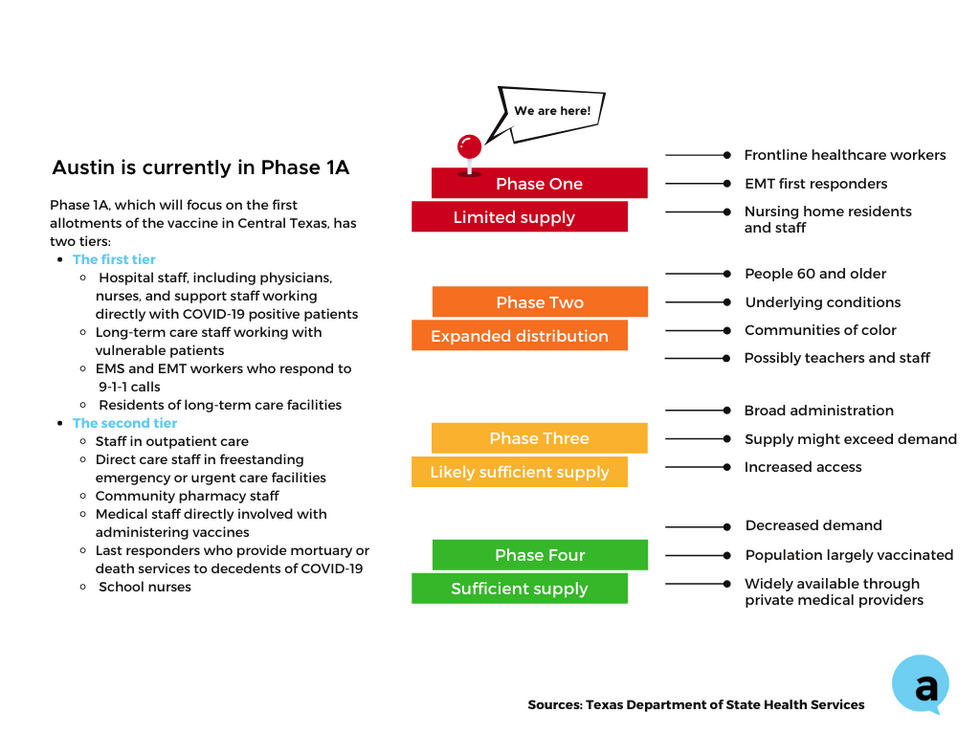 In a press conference on Wednesday, Escott said that the city's estimates on the online dashboard for the number of vaccines already administered to patients are on a pretty significant delay—the actual number is much higher.
Although the state's data says Travis County has only administered around 7,387 vaccines total, Escott said most major hospitals in the city have already administered well above that number, in the 10,000 range, each.
"(Hospitals are) doing a great job of getting vaccines out as quickly as possible," Escott said. "There's a data lag in that reporting but rest assured that the providers that have vaccines are getting it out the door as quickly as possible."
Since it will probably be several more months before the vaccine reaches Phase 2, the Texas Division of Emergency Management will provide infusion centers, which are expected to be operational early next week.

The infusion centers will provide monoclonal antibody therapy to people who have tested positive for COVID-19 in the high-risk categories. The infusions are designed to help alleviate the severity of their symptoms and reduce strain on hospitals.
Escott said the centers will only accept qualifying individuals into the infusion centers at first; individuals over the age of 65, as well as younger individuals who have significant underlying health conditions, will be screened and accepted if they meet the correct criteria.
"This therapy has been shown to be successful at reducing the risk of severe disease and death from COVID-19," Escott said. "We're hopeful that it will help contribute to decreasing the stress on our healthcare system."
To avoid further spread, Austin officials are asking residents to cancel their plans and stay home for New Year's Eve.
"If we don't act now, businesses are going to suffer even more, families will suffer, our way of life will suffer," Mayor Steve Adler said during the press conference. "It'll take us exponentially longer to return to life that is more normal. It is up to us and we're all in this together now."