Get connected with our daily update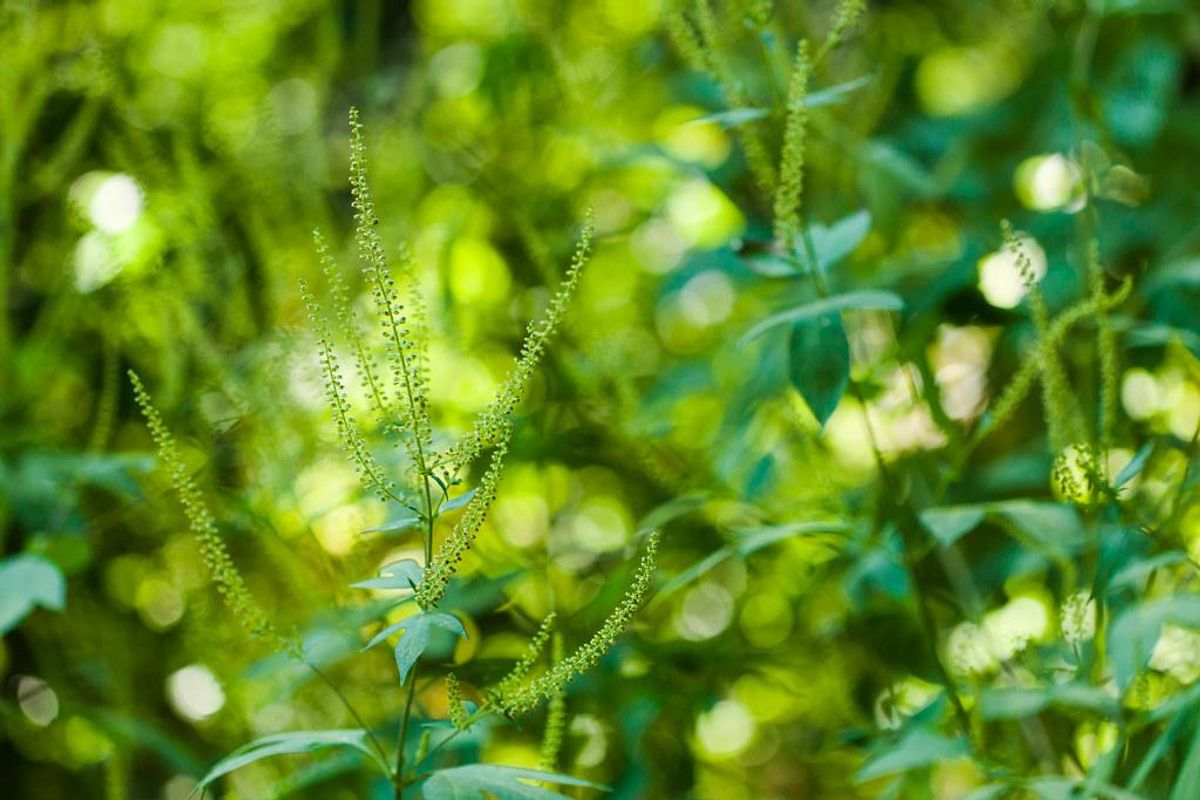 Have Austin's famously brutal allergies left you wondering if you've contracted COVID-19 this year? If so, you're not alone because residents new and old have been hit hard by allergies this fall.
---
Austin, with its warm climate and windy rolling hills, is the perfect breeding ground for wind-blown pollen all year long, according to Texas Children's Specialty Care Austin allergy and immunology specialist Dr. Alison Humphrey.
"A lot of (native) trees, grasses and weeds, they depend on wind to blow their pollen around to pollinate themselves," Humphrey said. "They tend to be really fine particles that blow for long distances but that also means those really fine particles can go easily up our nose, in our eyes and down into our lungs."
On top of that, allergy symptoms can be extreme depending on your predisposition to reactions and can feel eerily similar to COVID-19 symptoms. However, there are ways to tell the two apart before you go running to the doctor.
While most cities get a break from their allergies when the weather cools down, Austin's temperate winter is a double-edged sword. Austinites don't really get a reprieve from seasonal allergies—according to Humphrey, you can expect sniffles all-year long if you're unlucky.
A year of allergens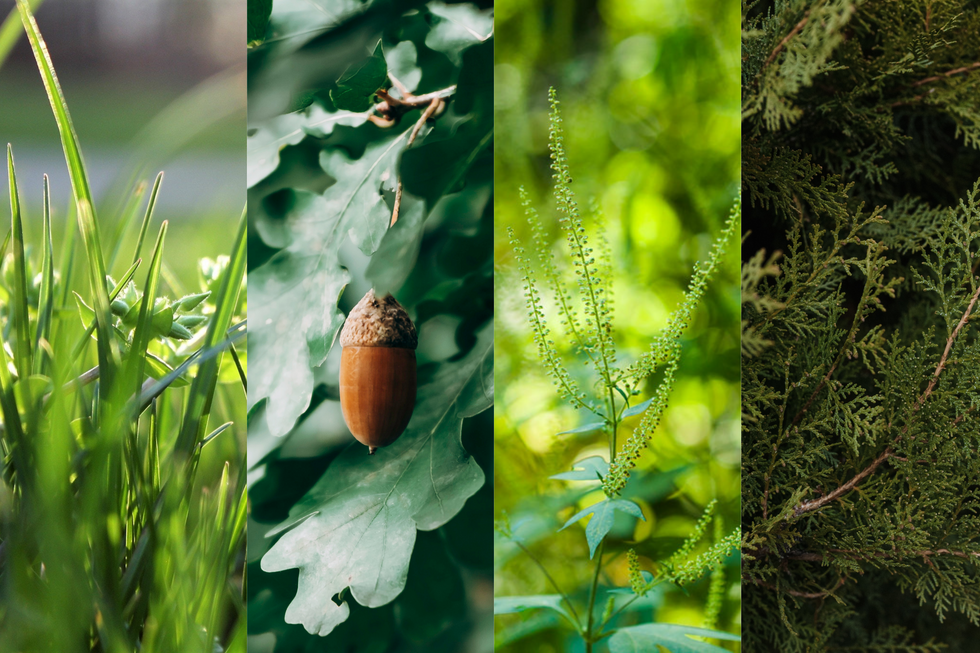 Potential allergens are present in Austin all year long and even though cedar is famously inflammatory, Humphrey said she gets just as many patients for ragweed and oak allergies.
"I think cedar definitely gets the press because it's during the holidays and the counts can be so astronomical, making people feel so, so, so crummy," Humphrey said. "Especially for fall, ragweed, alternaria mold and spring oak, I would say are our top allergens."
Ragweed season is tapering off, usually spanning July-October, but Humphrey said it is lingering a bit longer than normal this year. Humphrey tells her patients that the dreaded "cedar fever" will resume from Thanksgiving to Valentine's Day and after that, oak pollen takes over through May.
Though grass pollen can bother residents year-round, it starts to germinate around May. Mold is prevalent all year long, especially in the colder months and after it rains. After that, the cycle continues anew.
COVID-19 vs. allergies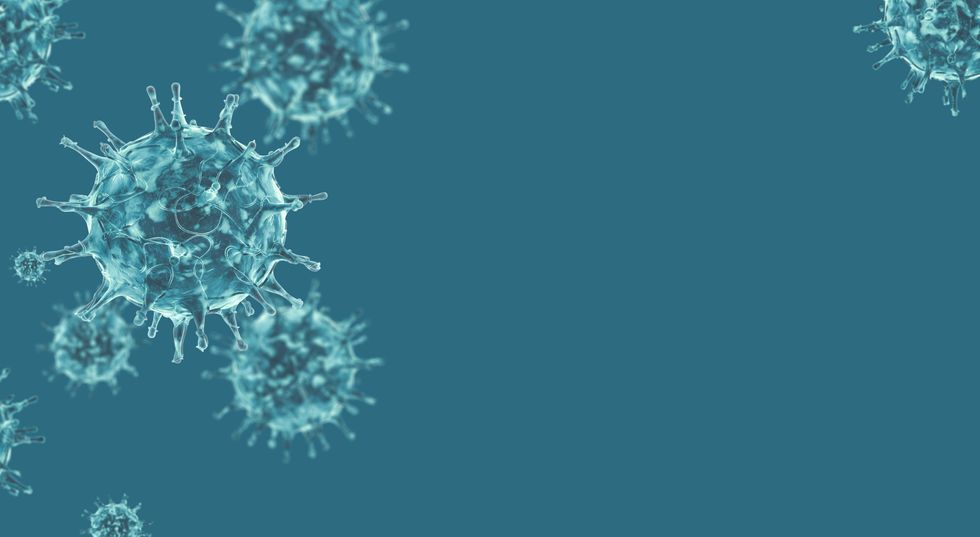 Austin company seeks volunteers for COVID vaccine trials amid a 'tremendous amount of fear'(Levan/Adobe)
​According to Humphrey, one of the first questions she asks patients is if they recently made a move to Austin, and if so, where did they move from. Since so many of the allergies suffered by residents come from plants native to Central Texas, newbies usually develop allergies within the first few years of being here.
Even if you're a lifelong local, you can still suffer a reaction to Austin's native plants. There is one key differentiator between allergies and COVID:
"If you're super itchy, it's more likely it's allergies. If you take over-the-counter allergy meds and you get relief, it's more likely allergies," Humphrey said. "On the flip side, if you've got a fever, if you have chills, body aches, a really bad persistent cough or if you have a big change in your sense of taste or smell, for sure that's when you'd want to see a doctor and get a COVID test."
Itchiness in your eyes, nose, face, throat and skin is a telltale sign unique to allergies, according to Humphrey, but the two illnesses share a variety of symptoms. Congestion, runny noses, postnasal drip and a cough can be present in both cases but Humphrey said you should seek help when you feel feverish.
At-home prevention
Start by giving your home a regular scrubbing, especially for those things you don't normally think about cleaning like throw pillows and rugs that harbor allergens. During your peak allergy season, take a shower after you've been outside and if you took your animal with you, clean them off as well. Many locals eat local honey daily to naturally aid their allergies—the more hyperlocal the pollen, the more it will help.
The best introduction to over-the-counter medication for allergies is a nasal steroid like Flonase or Rhinocort, according to Humphrey, and you can add an oral antihistamine like Zyrtec or Allegra for more severe allergies. If you're still struggling with allergies on top of that, Humphrey says you may want to check in with a doctor.
Cedar fever is just around the corner so keep those allergy meds close!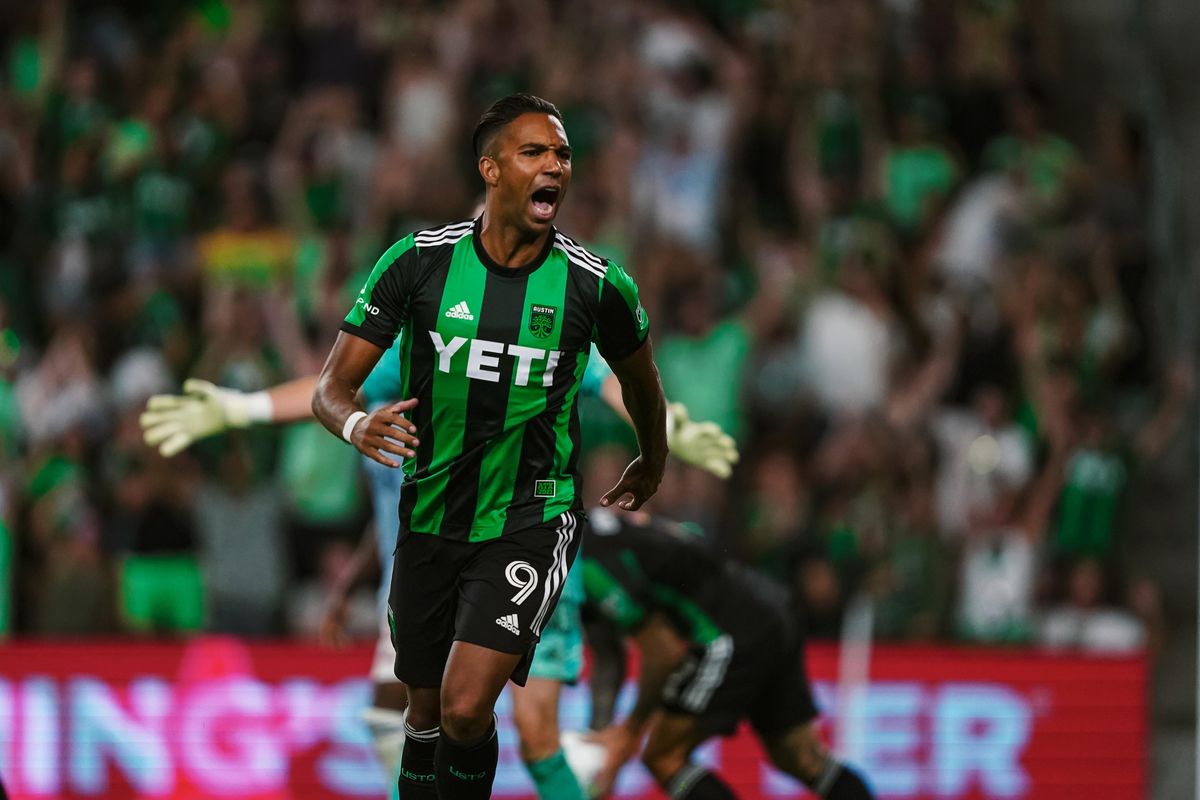 Despite a 2-0 deficit, there was a pot of gold for Austin FC after all as it celebrated its annual Pride Night with rainbows and a 2-2 comeback draw to FC Dallas Saturday night.
After three FC Dallas losses last season, the Dallas derby draw marks the first time Austin FC has tied against its Copa Texas rival. Austin continues to edge over FC Dallas as it sits at 3rd in the MLS West.
Here are the biggest takeaways from the match:
A somber start
¡Ya Basta! Enough! End Gun Violence. #uvaldestrong

📷 @arubiophotospic.twitter.com/3PiVdTPtik

— Los Verdes (@LosVerdesATX) June 26, 2022
Decked out in colorful hues for LBGTQ+ Pride, Verde fans started the match on a somber note as they held up banners to take a stand against gun violence before the match.
As the national anthem began, fans held up banners with the names of each child that was killed in the Uvalde school shooting and a plea to "end gun violence."
The supporters' section was also dotted with Pride flags and a "Bans off Our Bodies" banner in protest of the Supreme Court's decision to overturn Roe v. Wade.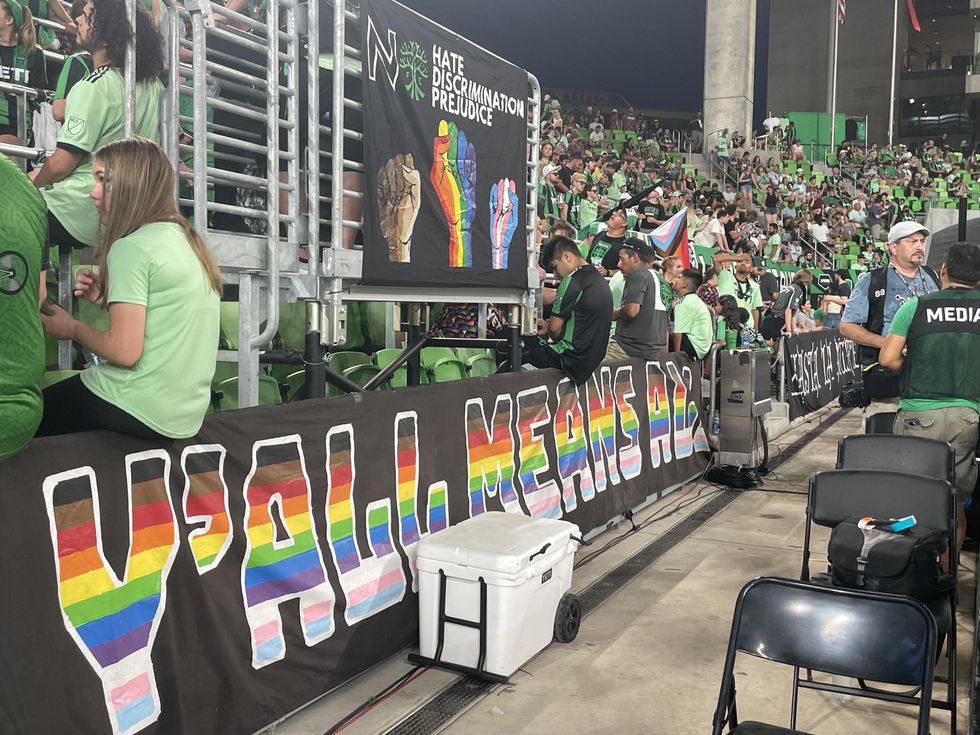 (Claire Partain/Austonia)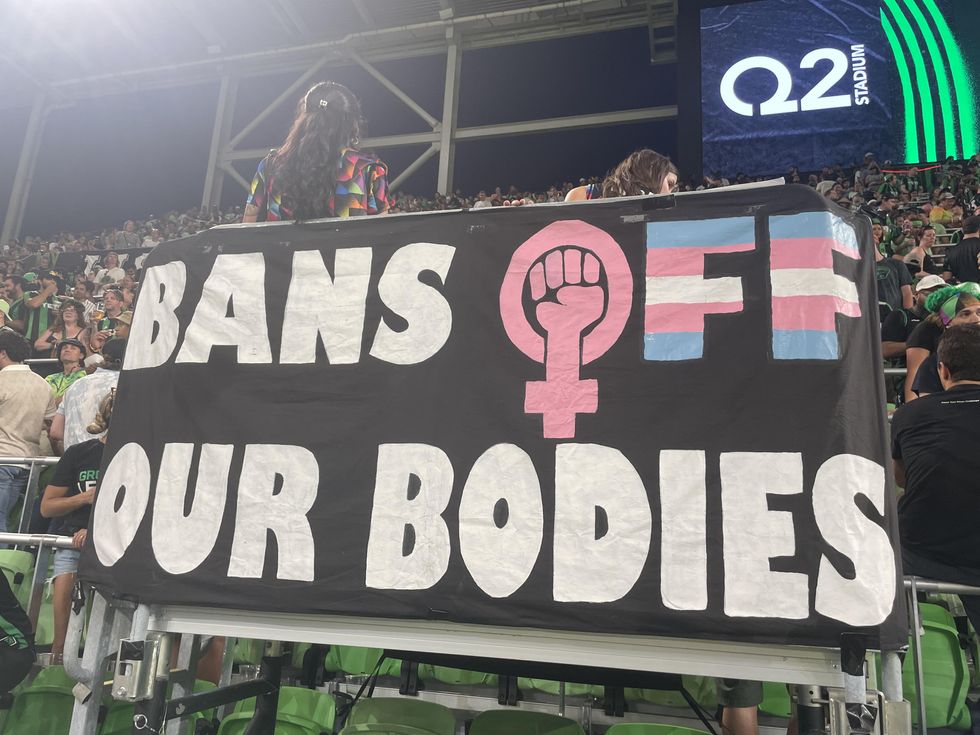 (Claire Partain/Austonia)
FC Dallas earns a 2-0 lead
Paul Arriola is there to put it away and put @FCDallas ahead! pic.twitter.com/Z4AMmM6lp3

— Major League Soccer (@MLS) June 26, 2022
That sober tone continued onto the pitch. With midfielder Daniel Pereira's absence due to a red card, the Verde and Black lost two goals to FC Dallas by the 70th minute of play.
FC Dallas played it sneaky for the first half of the match, giving Austin FC plenty of room to hold possession as it waited to strike on a Verde error. That mentality proved dangerous for Austin as Dallas' Paul Arriola took advantage of Brad Stuver's deflection to score the first goal of the night in the 57th minute of play.
Dallas struck once more as Brandon Servant pushed past the Verde line to score the second goal of the match.
Austin FC strikes back
Sebastián Driussi pulls one back!#AustinFC are still in this one. 👀 pic.twitter.com/Yoi0x768jb

— Major League Soccer (@MLS) June 26, 2022
But energy quickly returned to Austin's favor thanks to Designated Player Sebastian Driussi, who scooted past several FC Dallas defenders alongside Moussa Djitte to snag an unlikely first goal for Austin.
A full Verde comeback
Late drama in this Texas Derby!@AustinFC ties it up, Danny Hoesen with the diving header. 😱 pic.twitter.com/Jk2f4fIEXG

— Major League Soccer (@MLS) June 26, 2022
Austin's subs proved deadly as momentum returned to the home team toward the end of the match. A well-placed cross from Nick Lima—and a diving header from a fresh-legged Danny Hoesen—helped the team secure the draw with a second Verde goal in the 84th minute of play.
Hoesen, who was Austin's first starting striker last season, has now scored two goals with the team after a yearlong injury stuck him on the bench.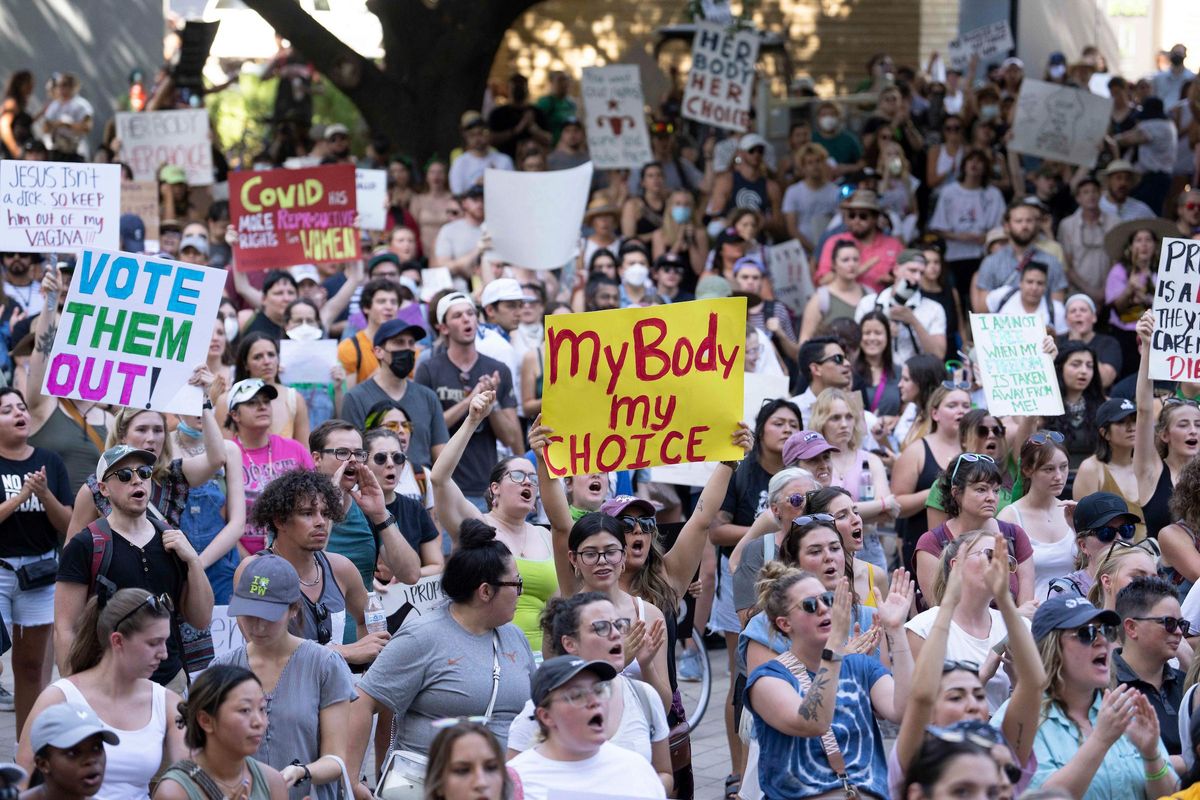 Hours following the U.S. Supreme Court's ruling to overturn Roe v. Wade, the landmark ruling that guaranteed a constitutional right to an abortion, on Friday, about 1,000 people gathered in Republic Square with signs calling for change.
The rally, organized by the group Rise Up 4 Abortion Rights Texas, started at the federal courthouse on Republic Square on Friday at 5 p.m. before the crowd marched to the Texas Capitol. More protests are expected to ensue over the weekend.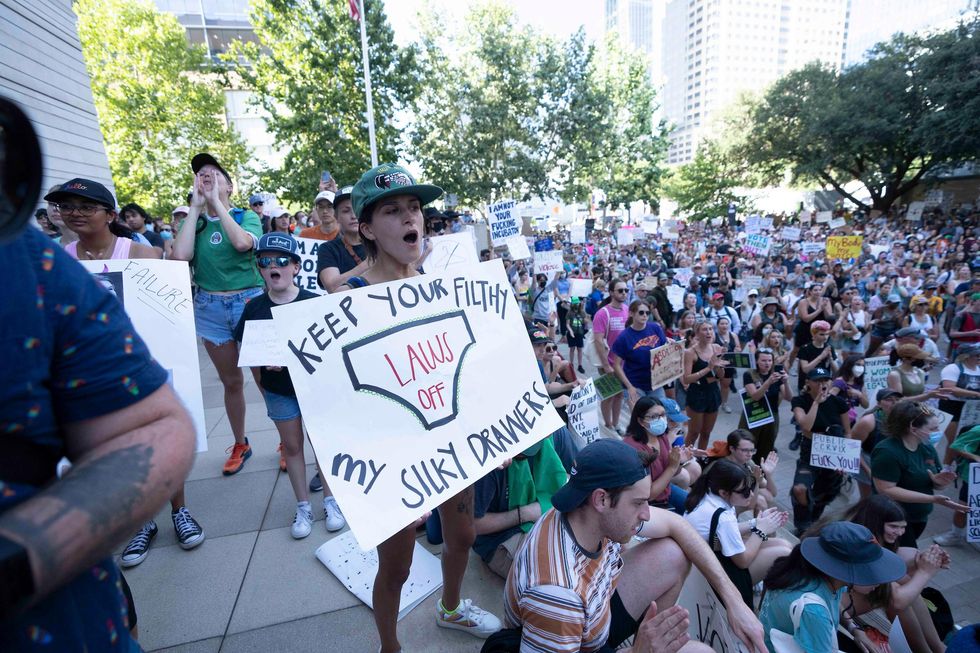 People showed up with all types of signs like Mindy Moffa holding up, "Keep your filthy laws off my silky drawers."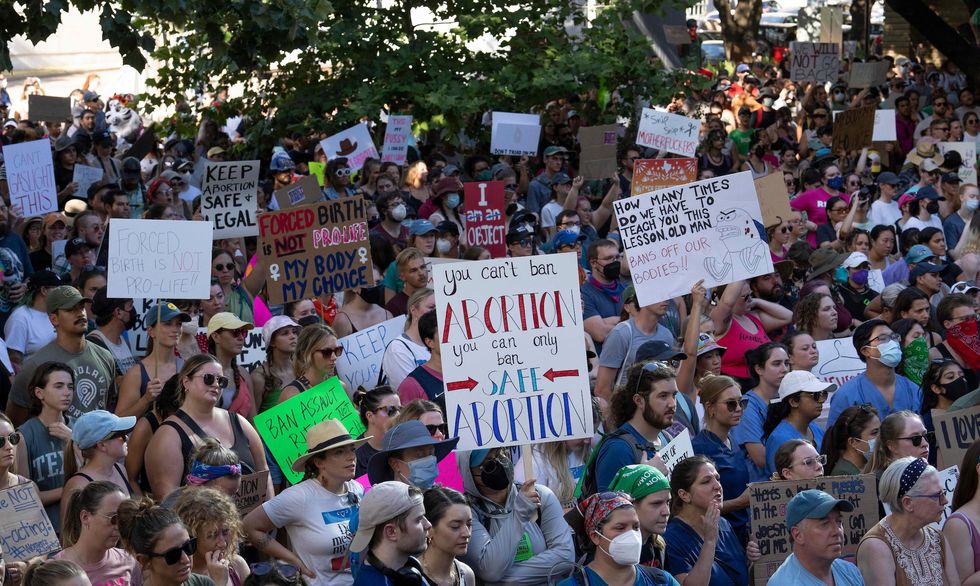 Austin joined cities across the country that saw protests for a women's right to an abortion after the ruling.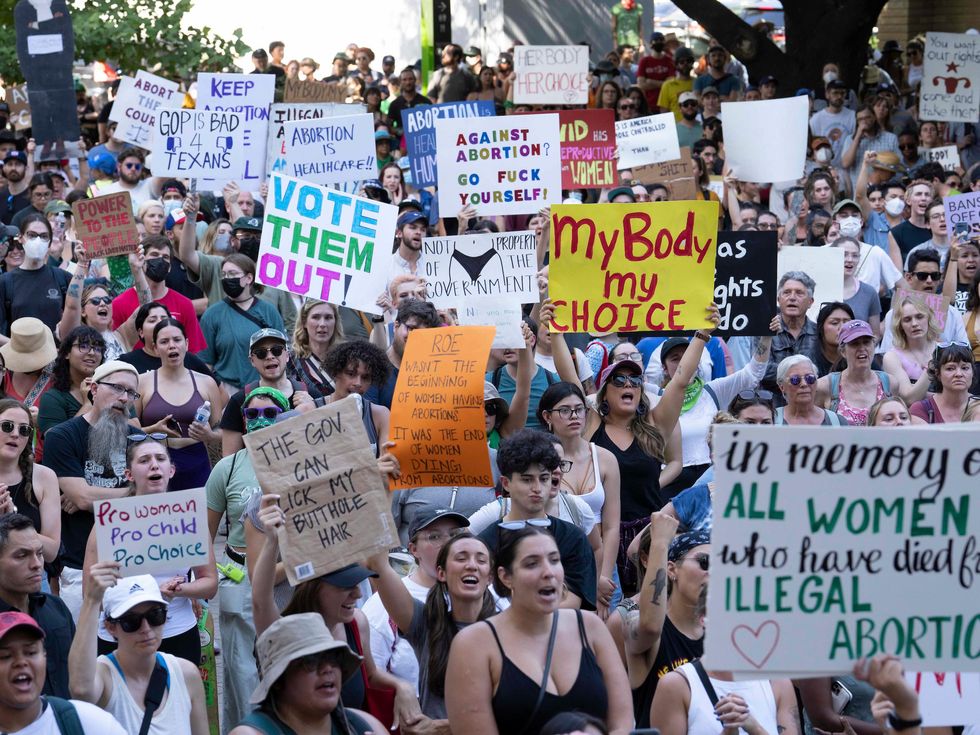 According to a recent UT poll, 78% of Texas voters support abortion access in most cases.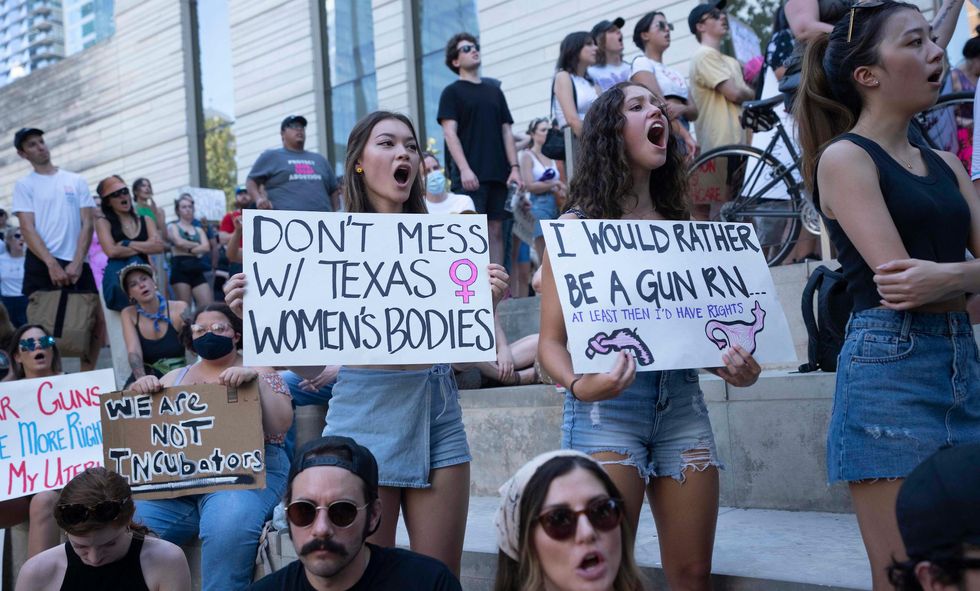 Sabrina Talghade and Sofia Pellegrini held up signs directed at Texas laws. A Texas trigger law will ban all abortions from the moment of fertilization, starting 30 days after the ruling. When state legislators passed the trigger law last summer, it also passed laws for more protection of firearms, including the right to open carry without a permit.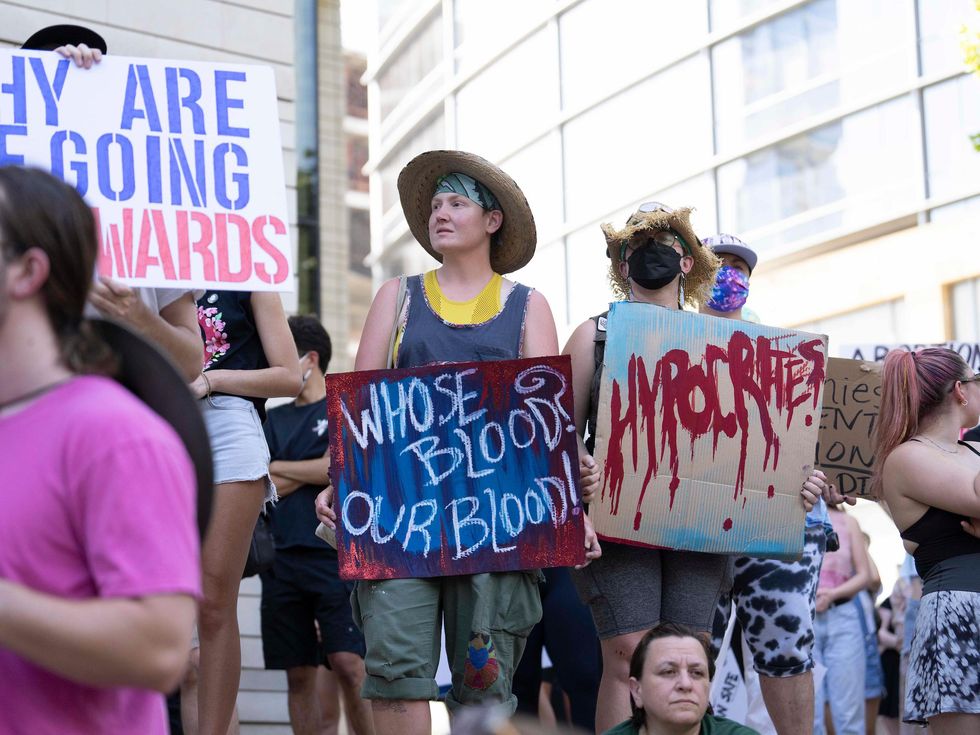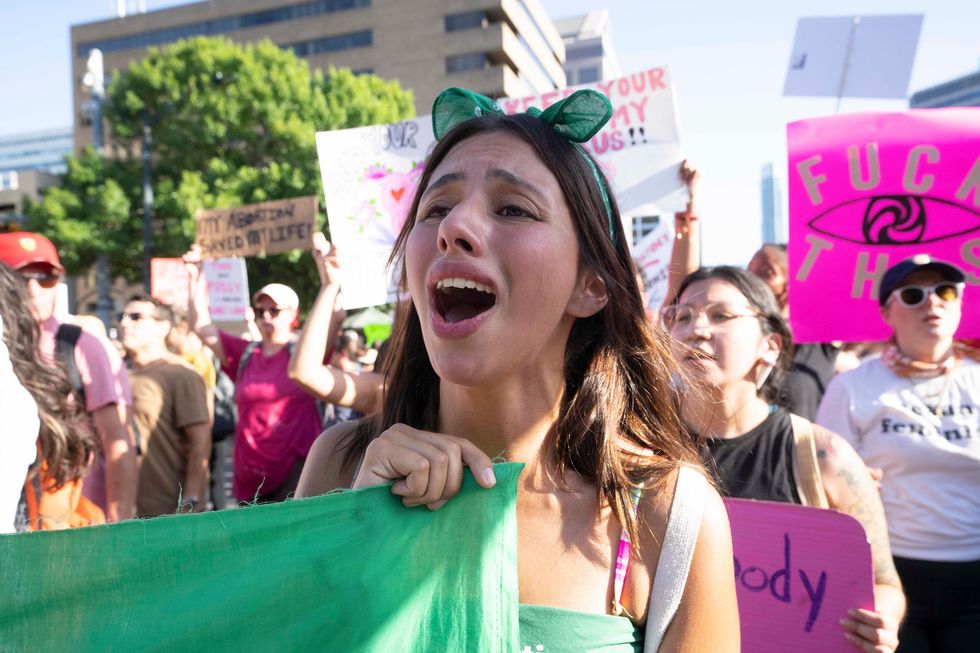 Lili Enthal of Austin yells as around 1,000 Texans marched to the Texas Capitol.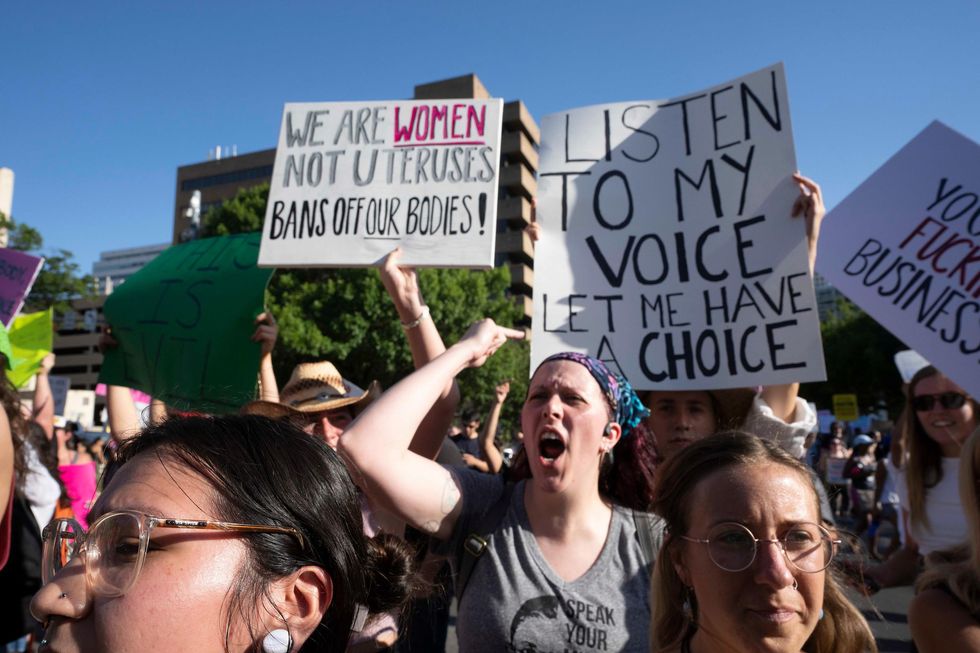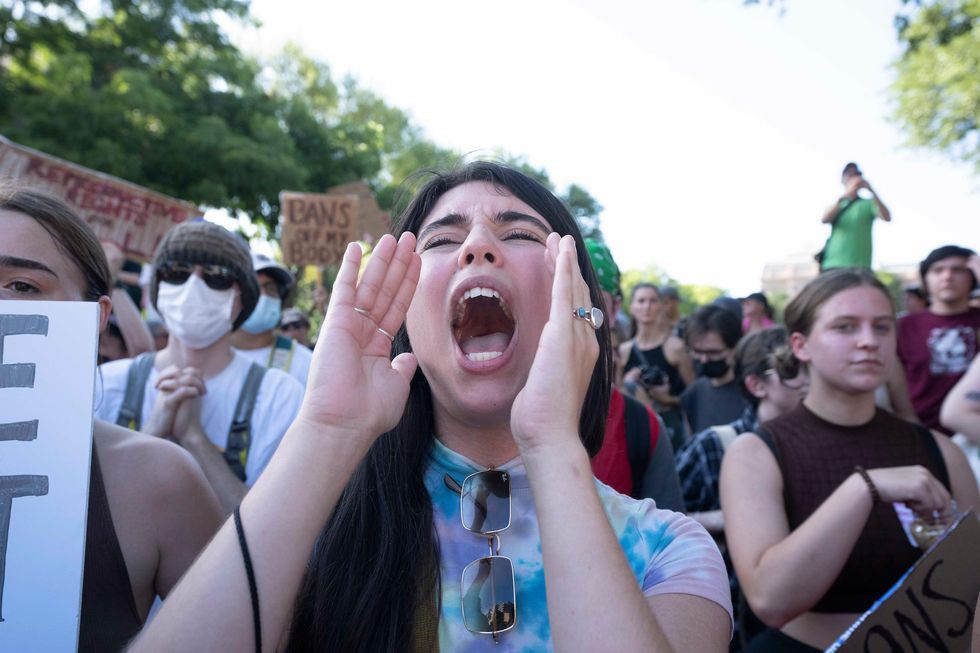 From the Texas Capitol, Zoe Webb lets her voice be heard against the Supreme Court ruling.