Get connected with our daily update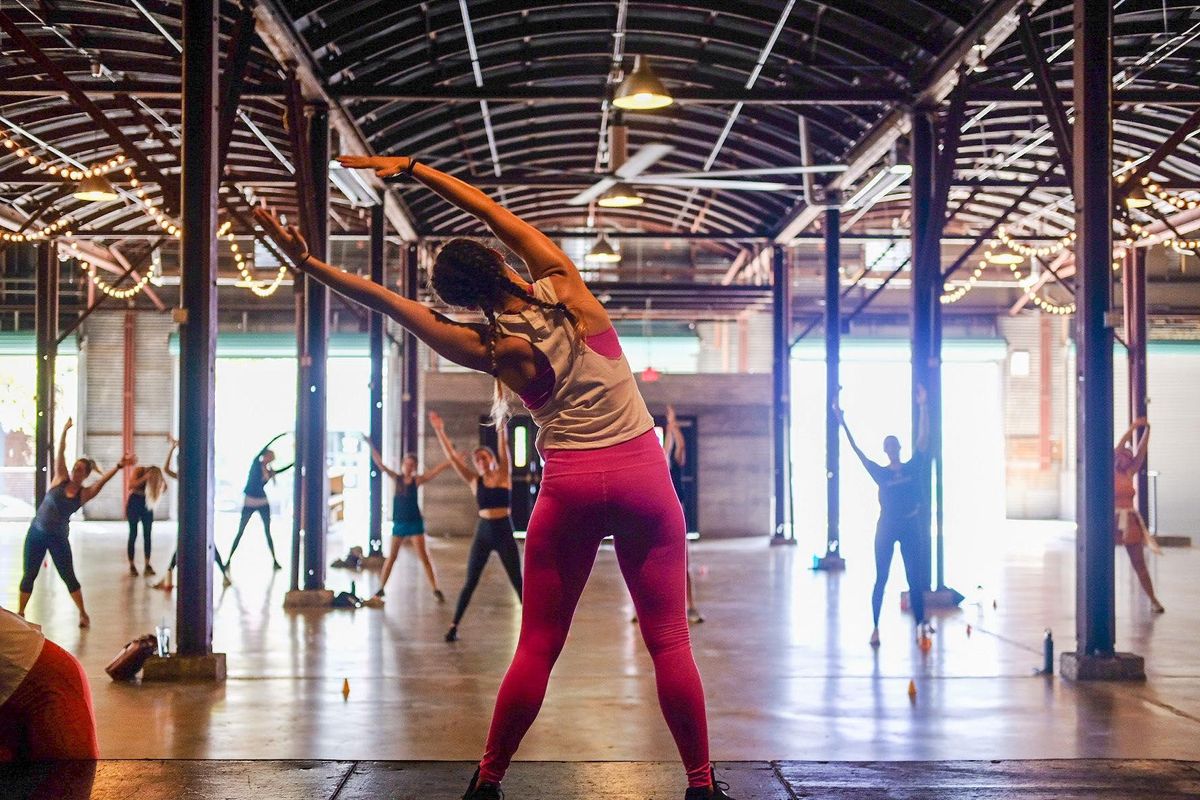 Eileen Artigas, who lives in the Clarksville neighborhood, has a master's degree in public health with a focus on physical activity, and she's also a fitness instructor.
Still, she found herself gaining weight when the world shut down due to the coronavirus pandemic.
---
"At the very beginning, for somebody who's very active all the time, it was really shocking to not be able to go to the gym or be able to do that kind of regular activity," Artigas said. "So I definitely gained a lot of weight during the pandemic."
Artigas is not alone: in a survey by the American Psychology Association, 61% of participants reported undesired weight changes since the onset of the pandemic.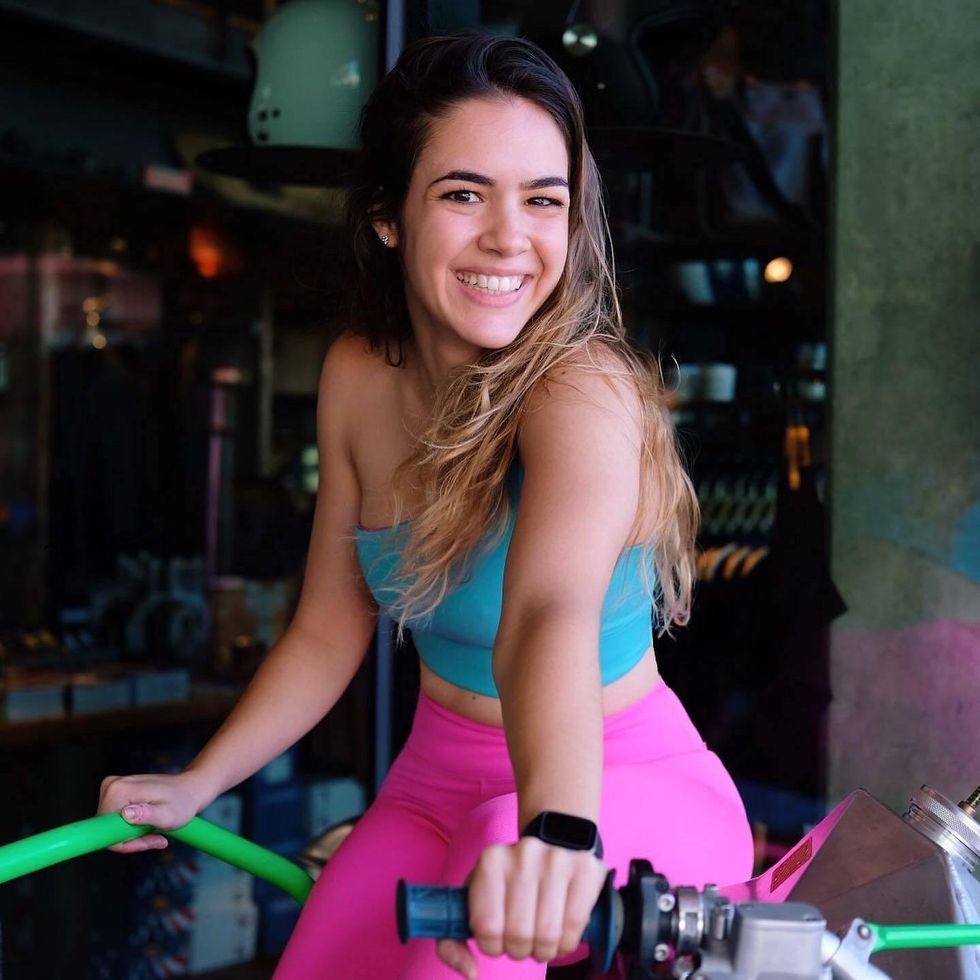 Eileen Artigas is a fitness instructor at pop-up studio Fitcidence in Austin. (Eileen Artigas)
Gayle Timmerman, Ph.D., a professor at the University of Texas at Austin who specializes in eating patterns and weight, said that added stress and loss of routine can lead to drastic physical health changes.
"A lot of us are more stressed than we were, whether it's from anxiety from a pandemic or sitting in front of the Zoom meeting all day long," Timmerman said. "And so for many people eating is one way of coping with some of that anxiety."
With more stress, more time to stress-eat and the reality of being stuck at home, many people also developed less healthy habits. According to APA, 67% of those surveyed said they are sleeping more or less than they wanted to since the pandemic started, while nearly 1 in 4 adults (23%) reported drinking more alcohol to cope with the added stress.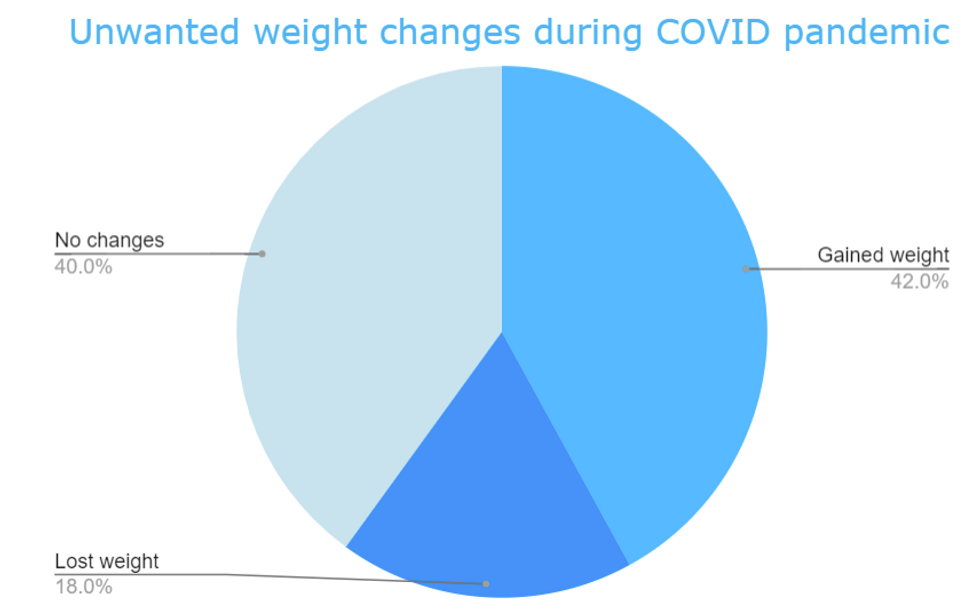 (Source: American Psychology Association)
For those whose fitness schedule was upended last March, it can be hard to get back into the swing of things. Artigas, who instructs fitness classes for her pop-up studio Fitcidence, said interest was slow at first; there was a lot of trepidation about COVID protocol and many had lost the level of fitness they had reached prior to March 2020.
"For a lot of people, our class was the first class that they took after stopping because of the pandemic... so it's not just weight gain, it's also the loss of fitness," she said.
This crop of New Year's Resolutions might be over, but it's made way for a wave of post-COVID resolutions. Now that over one-third of American adults are fully vaccinated, Rebecca Hutnak, a personal trainer at a local Gold's Gym, said that droves of new signees are coming in to join the gym.

"I think we are going to see a big rise in clients because we already are seeing a big rise of people just signing up for the gym in general," Hutnak said. "We have maybe thousands of people joining every month."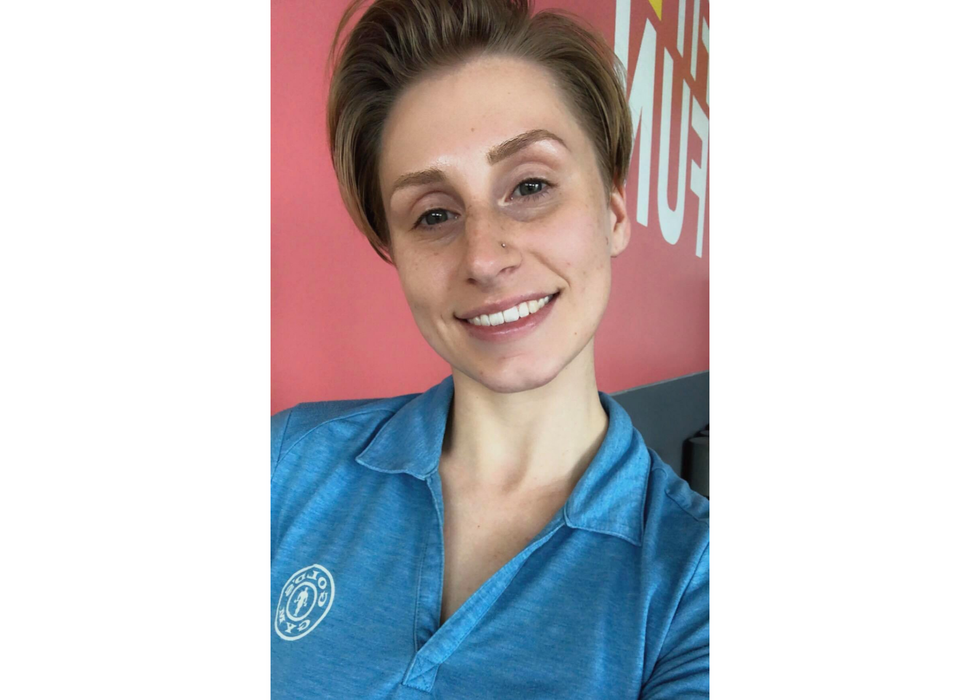 Rebecca Hutnak is a personal trainer at a local Gold's Gym. (Rebecca Hutnak)
COVID fear is certainly waning, aided by Texas' full reopening, but Timmerman said it's going to be hard to know when the pandemic is actually over. In-person life could pose new challenges. Some became fitter during the pandemic due to extra time, but it could soon become scarce as the hustle and bustle of daily life returns.
"If you ask people, 'What is your biggest barrier to making a healthy change?,' nine times out of 10, it's time," Timmerman said. "If we go back to sitting in traffic for an hour, that's the hour that people were using to walk or to be outside."
COVID may be a nightmarishly long vacation for many, but things could be different this time around. Artigas hopes for more offices to adopt a hybrid schedule, and Timmerman recommends working on time management and cooking skills to keep up once "normal" life returns.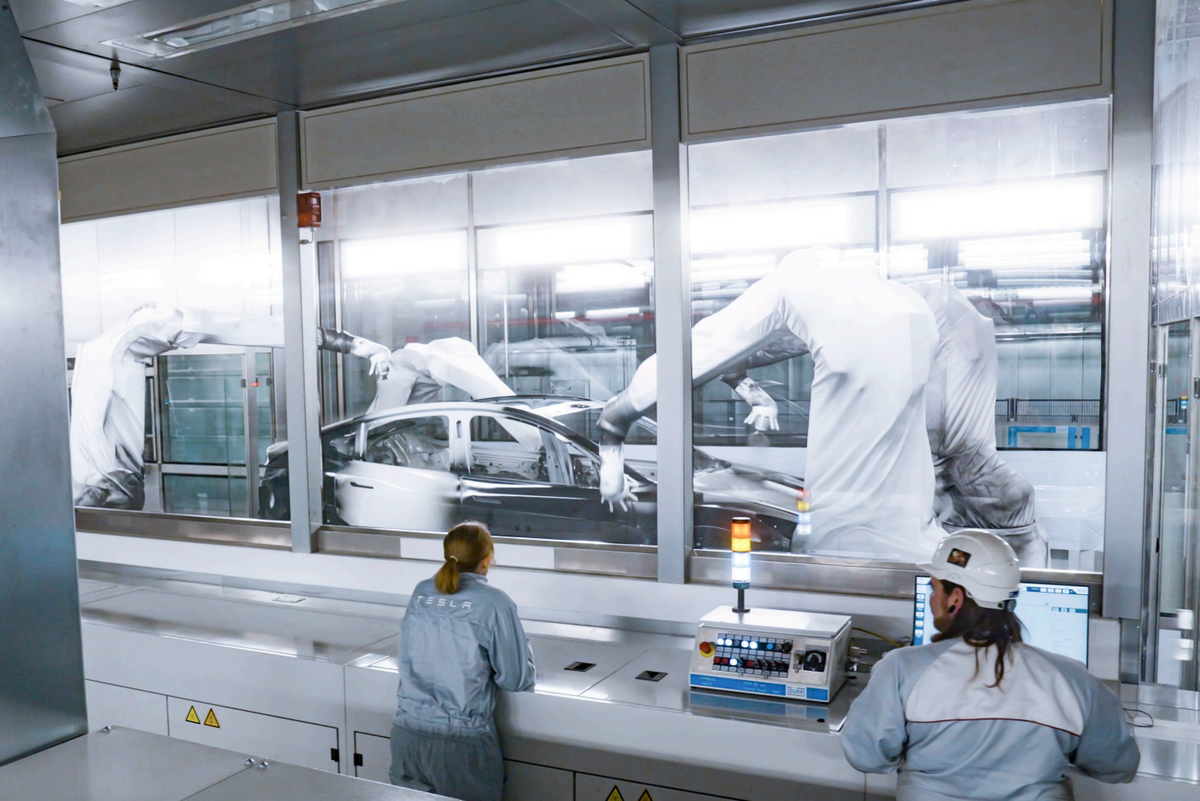 Someday, electric vehicles could go distances fit for road trips across Texas.
Researchers at the University of Texas at Austin, who have previously made strides in the lithium-ion battery industry, have developed a new electrode for such batteries that could draw greater power and allow faster charging.
So far, the research has looked at just a single type of battery electrode and is in its early stages. But it offers exciting potential as some buyers consider driving range an important factor when making the switch to an EV or picking one.
Tesla's Model Y being produced out of Giga Texas, for example, offers an estimated 330-mile range, which is lower than what many have become accustomed to in gas-powered vehicles.
So UT professor Guihua Yu, along with other researchers, had their findings on battery electrodes published in the Proceedings of the National Academy of Sciences.
"The unprecedented growth of electric vehicles during the past decade has played an indispensable role in paving the way for a carbon-neutral future," the researchers write.
That's why it's key to address a hitch with next-generation batteries, where restacking material can cause "significant bottlenecks" in charge transport, Yu says. Consequently, it can be difficult to achieve high energy and fast charging.
To tackle the sluggish reactions of electrodes, the team used thin two-dimensional materials as the building blocks and stacked them to create thickness. Then, they used a magnetic field to manipulate their orientations and put the materials in vertical alignment. In doing so, researchers essentially made a fast lane for ions to travel through the electrode.
They compared their results to a commercial electrode and a horizontally arranged one for experimental control purposes. In that comparison, they recharged the vertical thick electrode to 50% energy level in 30 minutes. The horizontal electrode took 2 hours and 30 minutes.
Zhengyu Ju, a graduate student in Yu's research group who is leading this project, said the team's electrode shows superior electrochemical performance.
In part, that's "thanks to the unique architecture we designed," Ju said. It ultimately allowed for high mechanical strength, high electrical conductivity and facilitated lithium-ion transport.
Going forward, the team aims to generalize their methodology of vertically organized electrode layers to apply it to different types of electrodes using other materials. They imagine if this technique becomes more widely adopted in industry, it may create future fast-charging, high-energy batteries to power EVs.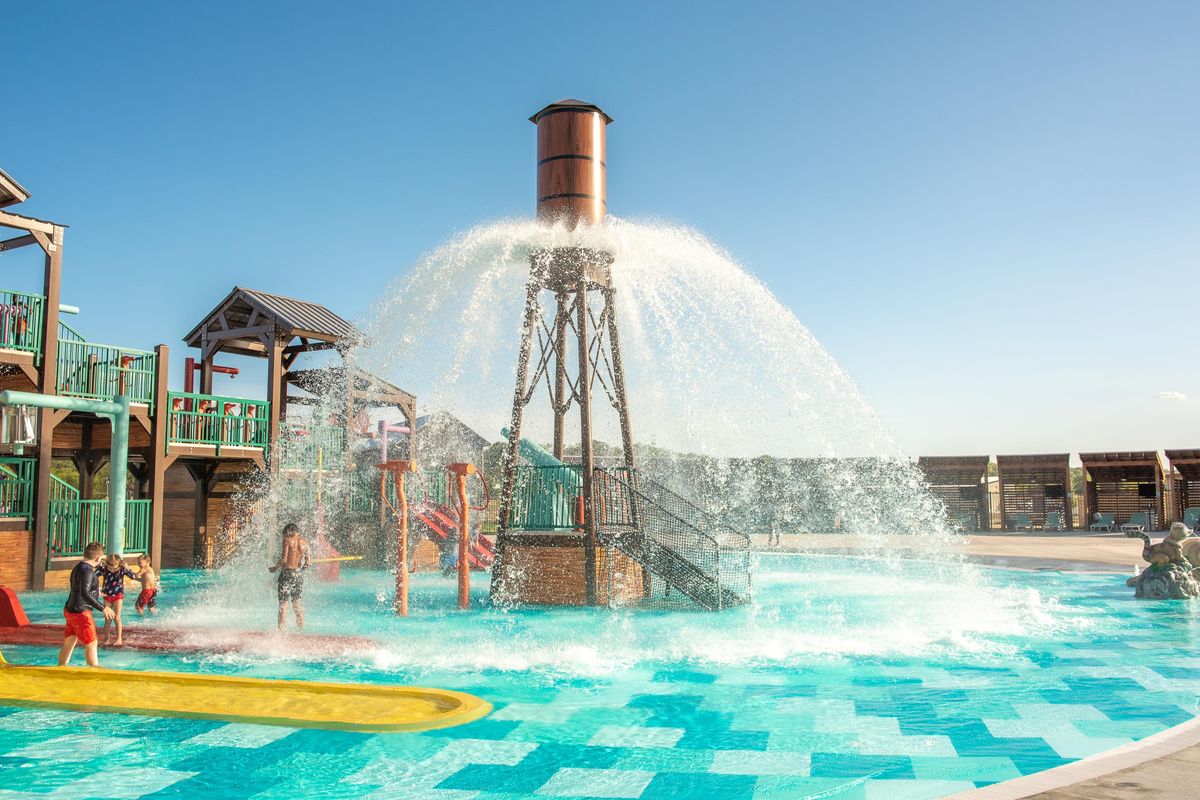 Camp Fimfo Waco
Camp Fimfo Waco, a brand new camping resort, is kicking off football and fall camping season in style! With top-notch amenities, premium accommodations, and 10 weekends of fall fun, there's no better place to have a fall camping getaway, especially if you're a Baylor football fan!
Fall promises to be a one-of-a-kind camping experience. From Sept. 16 to Nov. 24, weekends will be packed with fall-themed activities, including special Halloween weekends in October. Campers can enjoy activities like fall crafts, campground trick-or-treating, costume contests, site decorating, outdoor movie nights, and more!