Get connected with our daily update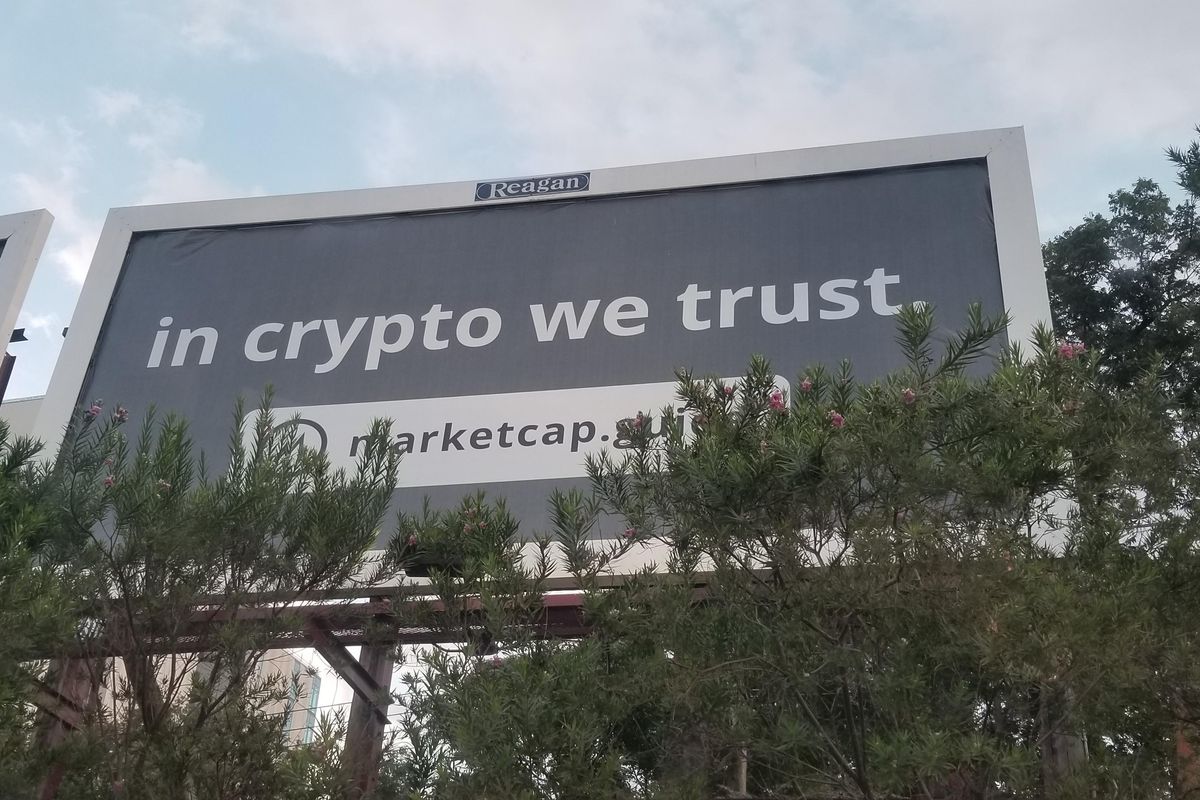 The plan for a worldwide campaign to fund billboards through non-fungible tokens started off with a jog near Zilker Park.
---
This past summer, Sam Feldman, founder of crypto explainer marketcap.guide, was running when he saw a billboard by Thom's Market with a simple message: the right idea will fly. Inspired, he took a picture and added it to his Instagram story. He didn't think much of it, but he says later that week, it sparked the idea to install a billboard that said "Bitcoin is a peaceful revolution."
It was just an idea Feldman wanted out there. But later on, the idea morphed into a campaign to fund more and more through digital collectibles known as NFTs in a sort of "flywheel" approach. This way, 70% of the revenue could fund future billboards.
"What people are buying is, yes, the art," Feldman said. But he added that it's more about buying into an idea that other people will also buy into and that will continue to spiral.
"Basically what you're buying is the first moment of this worldwide crypto education campaign where we're going to plaster every city with crypto billboards that are all funded by you buying your NFT," Feldman said. "And that spreads. And next thing you know, they're in Australia. That's the big idea."
So far, he and his small team consisting of developers in India and Uruguay and a drone photographer have only reached Austin. The first one was put up on South Lamar featuring the name of the campaign, Crypto is Real. About 100 billboards have been purchased by Feldman's team since July and will be available for bid as an NFT within the next month, the team hopes. Feldman predicts it'll have real value someday.
"I would guess that the first ones in this will be the most valuable," Feldman said. "If this ends up taking over the world, and we have 100,000 billboards, whoever owns that art piece is going to have a pretty cool NFT on their hands."
Feldman feels drawn to educate people about crypto because as his "Bitcoin is a peaceful revolution" mantra explains, he thinks it can make the acquisition and transfer of money fairer, and potentially help people gain upward mobility.
After all, his entrance to crypto came in 2017 while he was in a financial rut trying entrepreneurial ventures in Los Angeles. He realized he could only support himself for a few more months, his car got totaled and he had a panic attack from the stress. So, he figured, he was too poor to not buy crypto.
He bought IOTA, a ledger that had just recently been released and was a buy that took some skill. So he wrote a guide and posted it as a Quora answer that included affiliate links, which started earning him micropayments.
One day, he took the most recent 100 micropayments he earned, put them in a Google spreadsheet to do the conversions and realized he'd made $87 in the last three minutes. After 30 days, he'd made about $100,000. He then launched his own separate site, cryptoguides.org.
With crypto, he says, there's an even footing with the decentralized quality where people can sit at their computers and be a part of mining.
In practice, however, the NFT economy has been found to be unequal too. A recent study in the science journal Nature found that "the top 10% of traders alone perform 85% of all transactions and trade at least once 97% of all assets."
There's also the environmental impact of crypto, brought by the computer power needed to mine, to consider. A University of Cambridge analysis estimated that Bitcoin mining consumes more than 121 terawatt hours a year. For perspective, that is more than the consumption of Google, Apple, Facebook and Microsoft combined. Feldman has addressed the energy critique through a billboard that reframes the conversation instead as the storing of energy rather than the use of it.
He argues non-crypto currencies also use up energy and that people don't understand the benefit of Bitcoin and cryptocurrency.
"They just see 'oh it's wasting a lot of electricity; that's not good,'" Feldman said. "It's a pro and a con. It's spending all this electricity. But I think understanding the value that it provides—which is a lot more elusive to understand than all the electricity that it's spending—you could say it's wasting, but that's sort of an opinion."
Whatever people's opinions, he still hopes the campaign serves its educational purpose.
"My goal is to not overly politicize it," Feldman said. "And to say things that maybe people will take as political if they don't know as much about it, but just to say things that are true."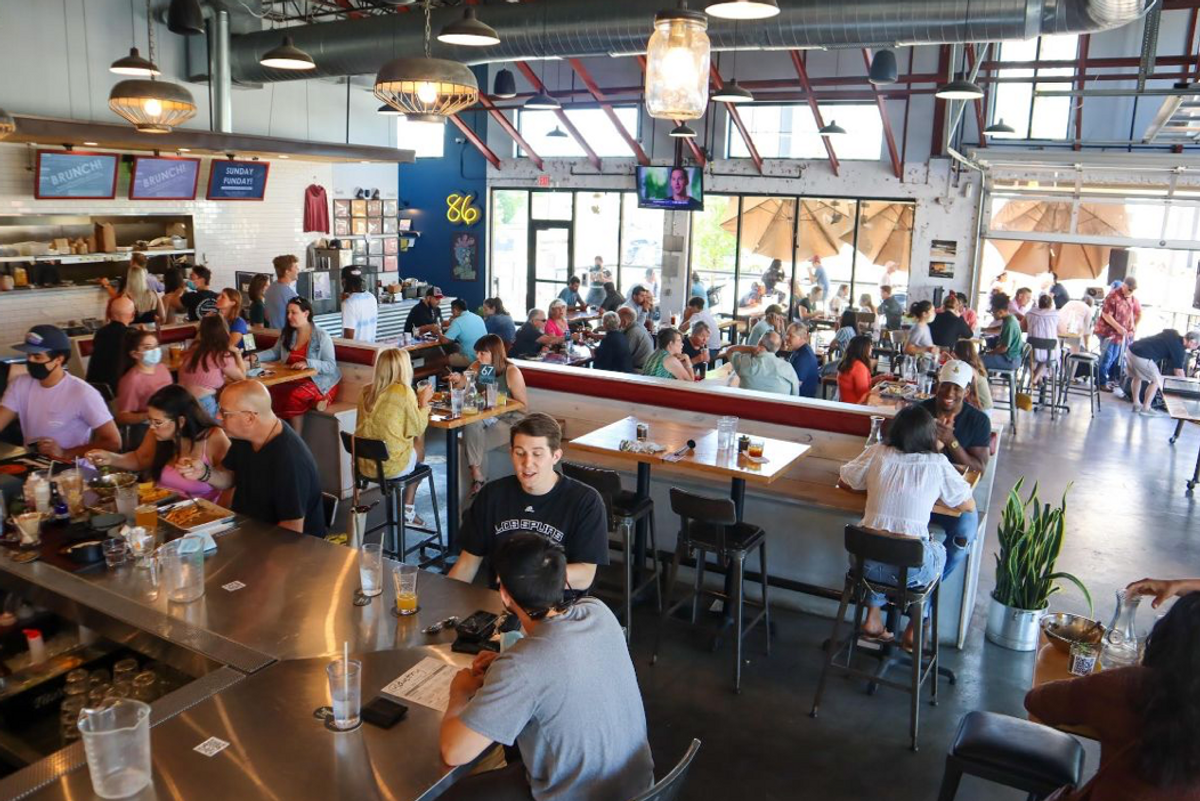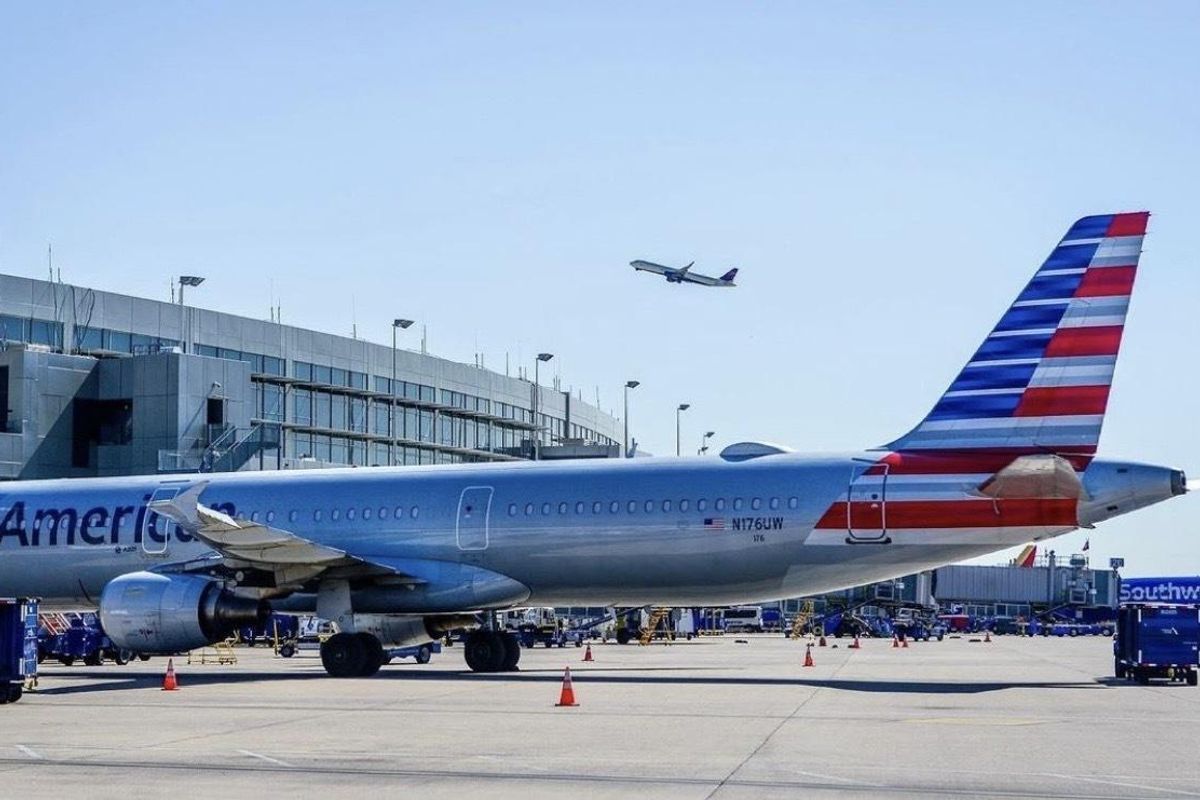 With major entertainment events slated for October, the Austin-Bergstrom International Airport is gearing up for a busy month.
Artists and music lovers are set to pack into Zilker Park for The Austin City Limits Music Festival in the coming two weekends. Following that, Formula One will bring racing fans to the Circuit of the Americas.
For those two events, the airport is anticipating high passenger days with 30,000 or more people departing flights.
ABIA recommends arriving at least two and a half hours in advance for domestic flights on those days. For ACL, it's expected on both Sundays of the festival along with the Monday and Tuesday after. The F1-driven high passenger days are expected on Oct. 20-21 and Oct. 23-26.
\u201c#AustinCityLimits visitors, you\u2019re in for a weird and wild ride \ud83e\udd18\u262e\ufe0f \n\nFlying in or out of our airport? We got firm and fun tips for you: https://t.co/RawVRalOXN\u201d

— Austin-Bergstrom International Airport (AUS) (@Austin-Bergstrom International Airport (AUS)) 1664894083
F1, especially, could draw in loads of travelers as the three-day event saw 400,000 attendees last year. ABIA warns that highways leading to the airport may see even higher traffic than usual around the event and that travelers should plan their route accordingly.
Bailey Grimmett, a spokesperson for ABIA, said travel numbers come in 24 hours in advance. So, it's hard to predict if the airport will see travel volumes at the same levels that have happened around previous F1 races or if it'll top ACL's flight traffic.
Still, she says historical knowledge points to a chance for it.
"We've had that Monday after F1 break the record for single busiest in airport history," Grimmett said. "So context clues I would say yes, but I can't confirm that. But the historical background points to that."
In anticipation of the high volume of flyers, the airport received additional TSA officers for security screening through the end of October. To prepare even further, the Department of Aviation and partners hosted a job showcase and hiring fair to address the continued labor shortage the airport has experienced.
Relief from hectic travel days is on the horizon with November likely to see a slowdown.
"I don't anticipate it will be as busy as October just because we don't have as many events going on," Grimmett said. "Thanksgiving is kind of our primary holiday that we see a lot of passengers coming in and out of the airport."