Get connected with our daily update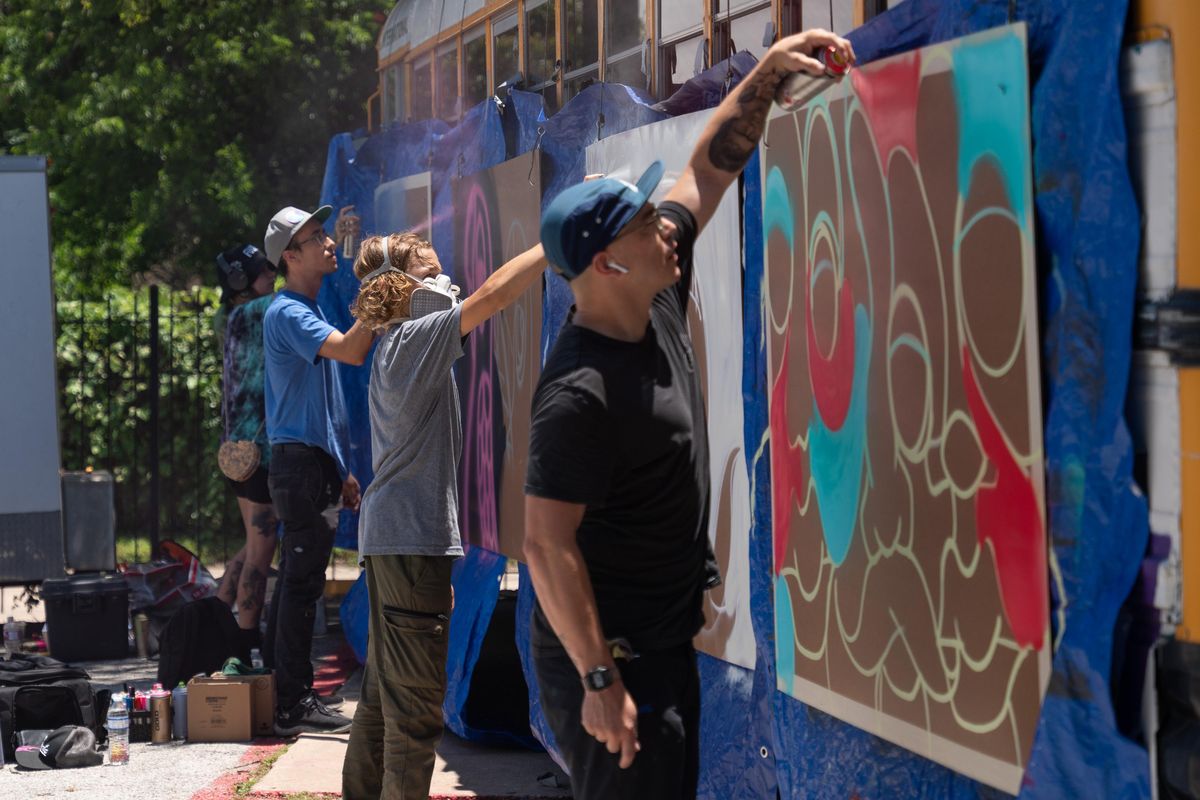 Austin already has a reputation as a hub for technology and art, making it the perfect candidate for the emerging crypto-art scene.
---
NFTs, or non-fungible tokens, are a form of digital collectibles that come in many forms, from digital art and animations to NBA Top Shot basketball highlights. It's a market that's exploding globally. In our neck of the woods, Grimes, girlfriend of "Mr. Dogecoin" and Austin transplant Elon Musk, has already sold $6 million otherworldly NFTs herself, and cryptocurrency giants like blockchain company Blockcap have recently made the move to the Texas capital.
Some say the NFT market is a bubble waiting to pop, while others question why a JPEG image that could be viewed by anyone has value. Thomas Dylan Daniel, an NFT publisher who has been in the cryptocurrency sphere for over a decade, said it comes from owning an original product. "You can see pictures of the Mona Lisa on the Internet, (but) nobody says that you own the Mona Lisa now because you saw it," Daniel said.

Daniel, a longtime Austinite, is creating what he calls the NFT world's Library of Alexandria ("It can't burn down this time") and said that while NFTs are becoming a household term, they're still widely misunderstood. An NFT owner isn't just receiving art, they're also gaining an invincible virtual certificate of ownership.
"The big benefit with an NFT is that it's an immutable link that sticks around forever," Daniel said. "That's the point. That particular link is inscribed upon the Ethereum blockchain until the end of time."
But NFTs have hardly broken ground on the local level.
One Austin curator who goes by the name "Apollo The Curator," is looking to bring the lofty NFT sphere back to Earth. He's seen celebrities like Lindsay Lohan and Paris Hilton sell NFTs for millions, and he's hoping to transfer some of that success to Austin artists who are just beginning to get into the crypto-art scene.
"I simply put the dots together on why Justin Bieber sells NFTs," Apollo said. "I started thinking about how we experiment with that locally and reaching artists that are all in the physical space. Why (are they) not in the space right now? The answer is access."
Apollo, 26, founded Open Art Studios to bring NFTs down to the local level as he mixes Austin's iconic street art culture with crypto art. He started his passion project by hosting Battle Buses, an in-person event that pits four well-known Austin artists together in an interactive paint-off. Each canvas is then put up for sale in a bundle that bridges the gap between the physical and digital world.
Austin curator Apollo creates live paint competitions with well-known street artists in events known as Battle Buses.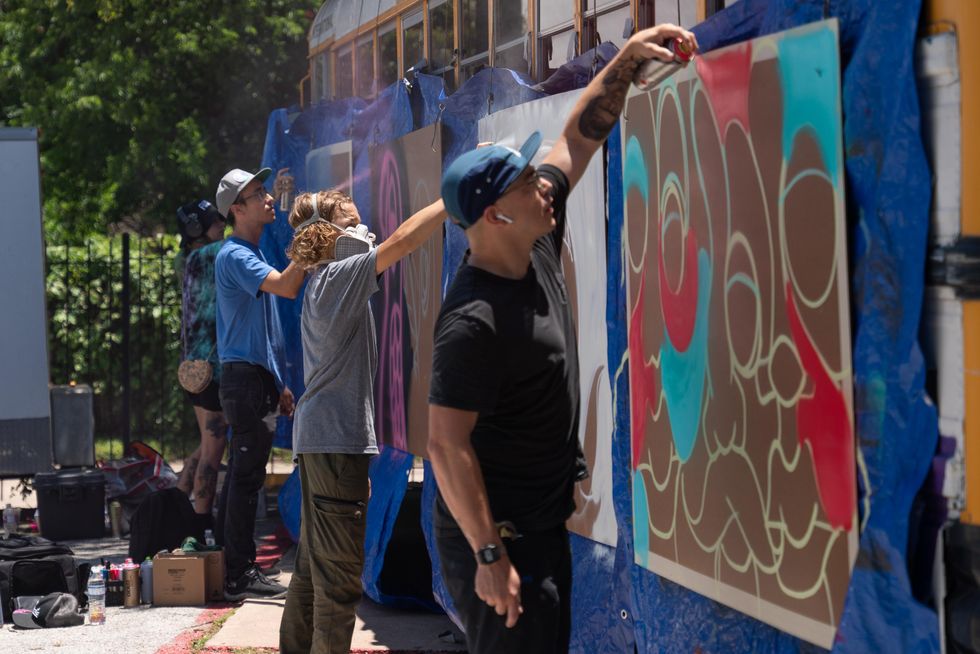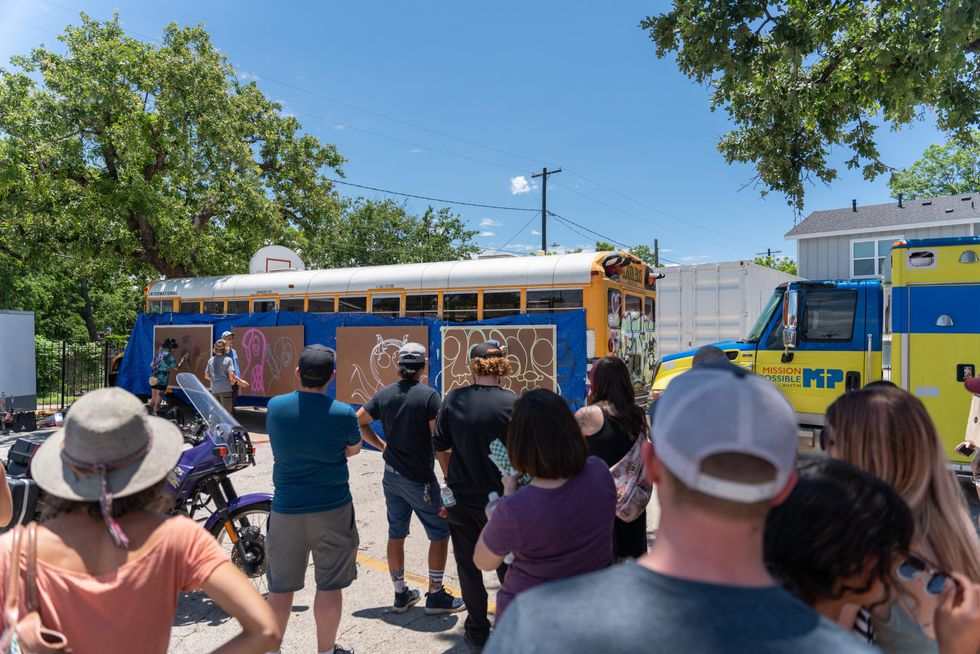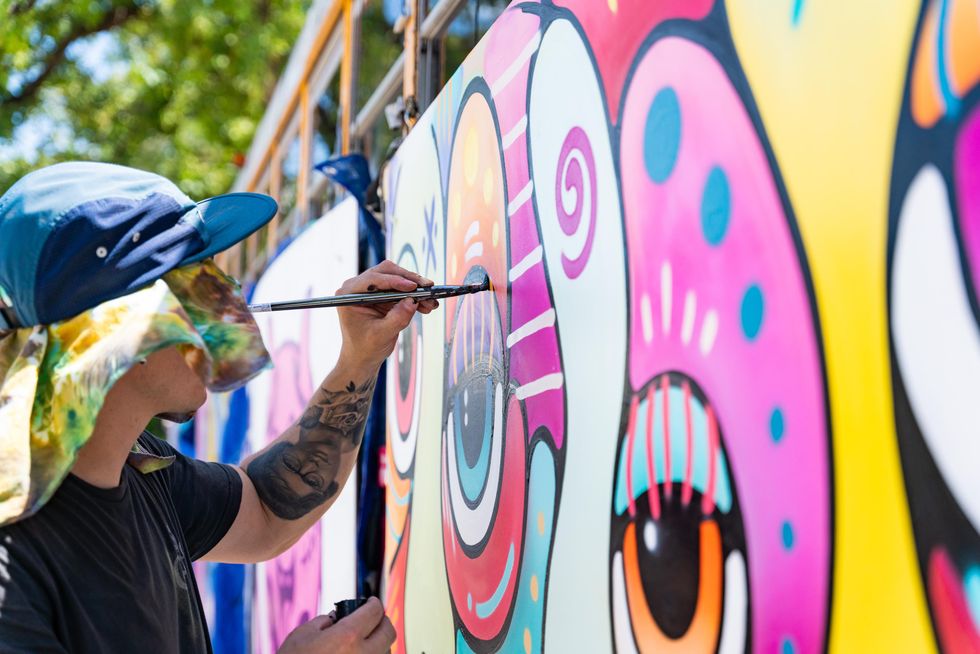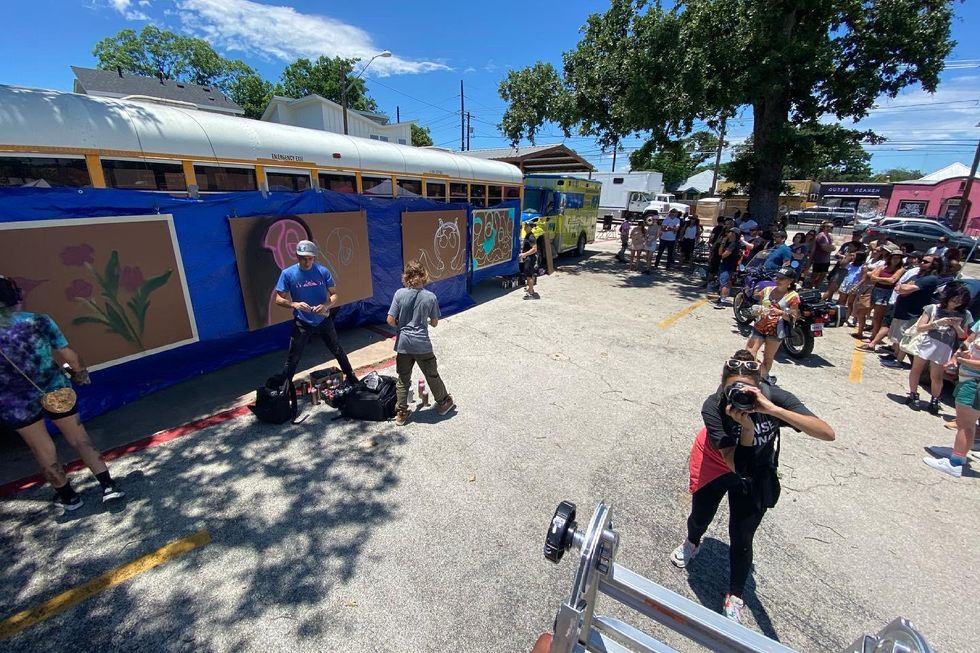 The owner receives the canvas and an identical NFT of the work, which serves as both an asset on its own and a proof of ownership. While still in its early stages, it's proven successful—the first NFT put up for sale by artist Tommy Disco sold in 2 hours for .1515 Ethereum (around $365 USD.)

Apollo said that his business model helps street artists by getting them in touch with graphic designers who can create NFTs for them and in turn marketing them in a sea of global NFTs. As a result, both value and authenticity is added to these artists' already successful work.
He's the first in Austin to bridge the gap between physical and NFT art, and he's one of the first to make an organized NFT studio in the state. "It's adding real authenticity to art," Apollo said. "I think that's where I'm really changing the game, is combining the physical aspects with visuals."
Apollo is eager to keep putting down roots in the city before the inevitable NFT boom takes over.
"I think being here in Austin just makes so much sense, because of our techie background," Apollo said. "Tackling that barrier to understanding some of those digital concepts isn't as hard, and there's a big social interest."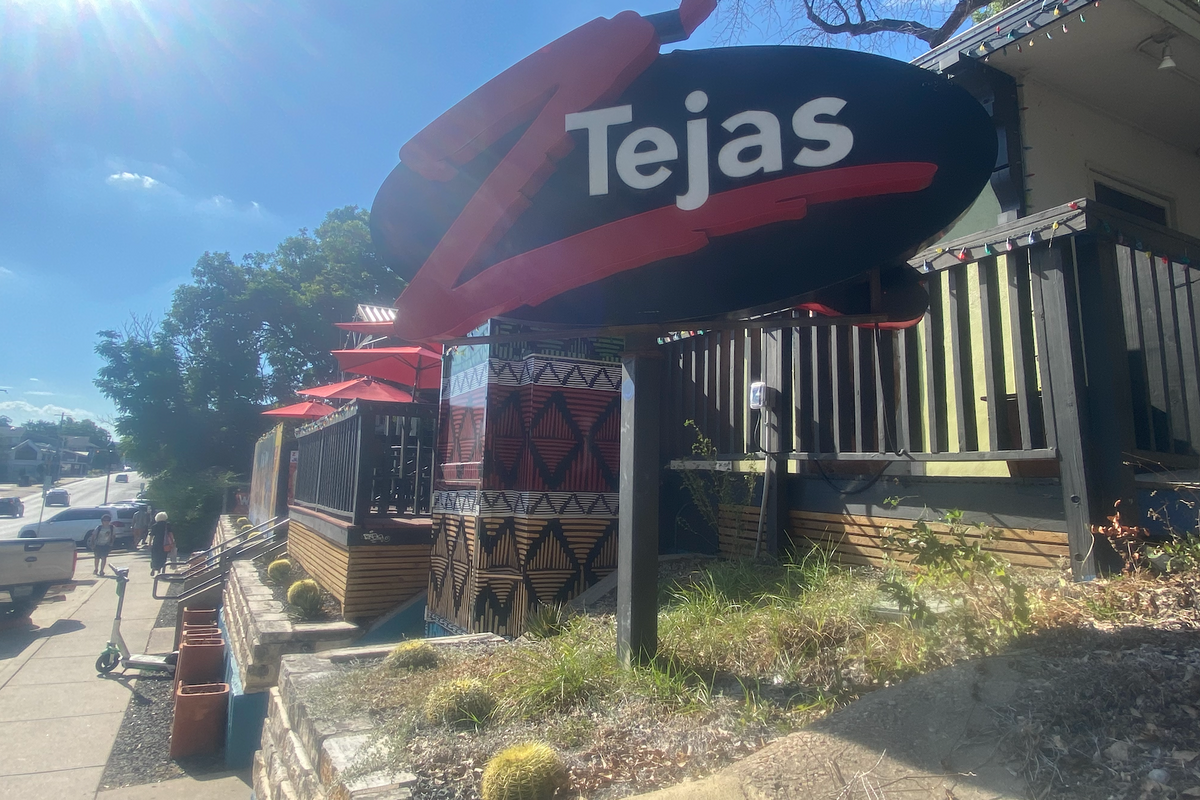 The original Z'Tejas location on West 6th Street is closing its doors after more than 30 years on the lot to make way for new development.
Z'Tejas owner Randy Cohen told Austonia the restaurant will be open at least through the end of 2022, possibly through March 2023.
Cohen said the owners—Larry McGuire of McGuire Moorman Lambert Hospitality—of the land have something new planned, though he's not exactly sure what. Additionally, Cohen said maintenance costs for the old building were becoming prohibitively expensive.
"I think the people who own the dirt will tear it all down and build condos or some other development," Cohen said. "I mean, it's a 60-year-old building, Z'Tejas has been here for 33 years and before that, it was something else. So it's just progress, that's all."
The restaurant isn't going away though—Cohen said Z'Tejas is already looking for a new spot in the downtown area to move into. Z'Tejas also has a location in Avery Ranch, another in the works for Kyle and two in Arizona.
"We have all our ducks in a row right now and the management team is all rowing in the right direction," Cohen said. "We're just excited, we're excited to build this iconic brand back."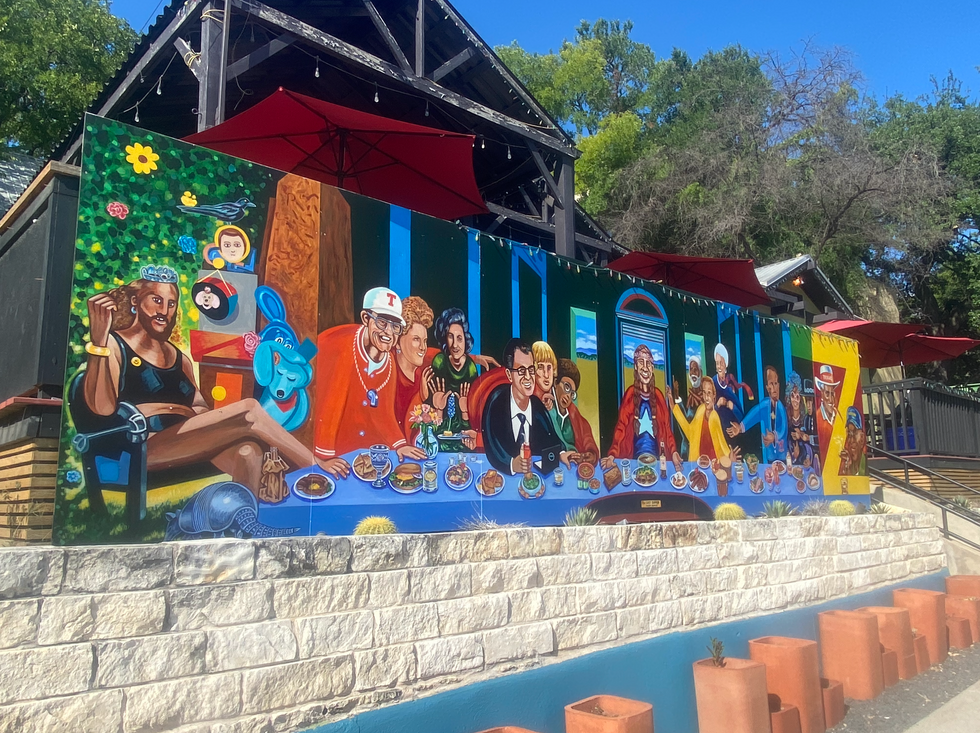 (Laura Figi/Austonia)
Once he finds a new place, Cohen plans to bring along its mural, "The Last Zupper," which features Willie Nelson, Matthew McConaughey and Barbara Jordan. Cohen also plans for the adjoining ghost kitchen, Woo Woo Burgers, to follow to the new downtown location.

"We're still booking events through the end of December," Cohen said. "Come 'Z' me at Z'Tejas, we'd love to see you before we're gone."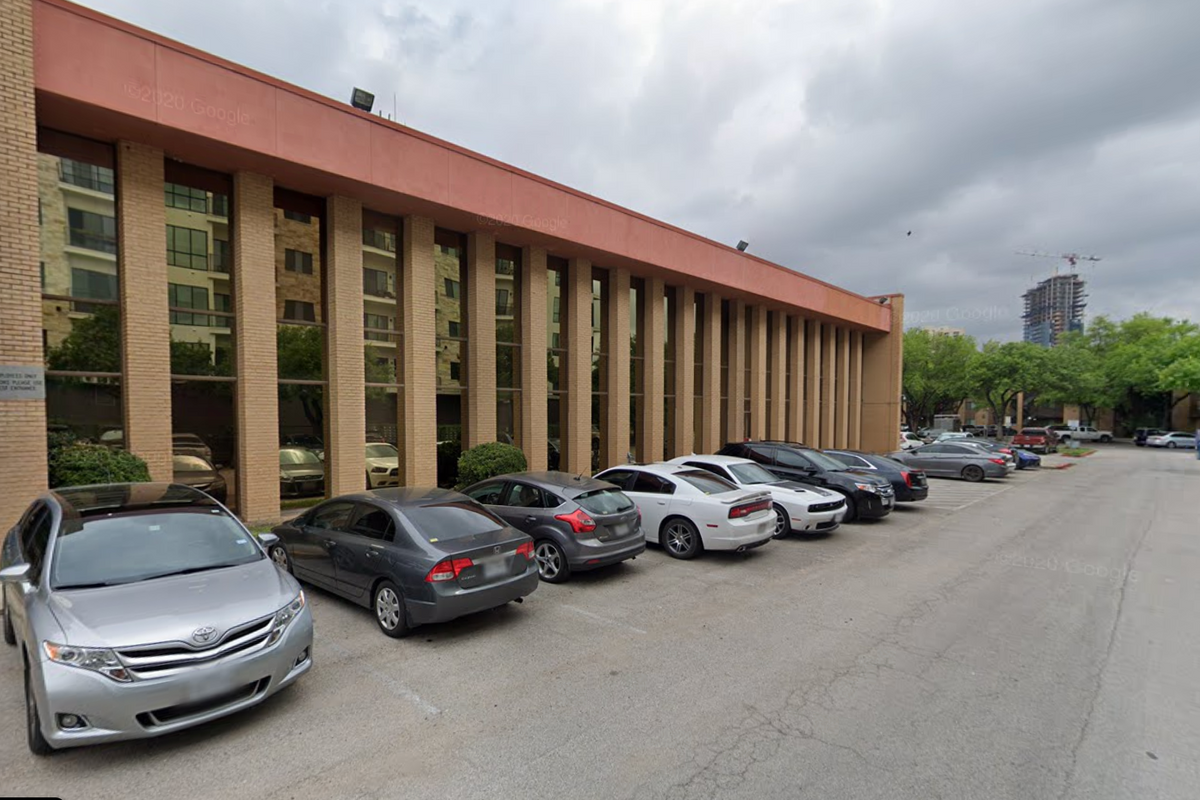 Two towers could be coming just south of the Austin American-Statesman's former headquarters in the South Central Waterfront district.
According to city filings, the proposed planned unit development agreement is set for 200 East Riverside Drive, an area Project Connect's Blue Line is slated to pass by someday.
Carrying this out involves removing the existing building, which is a state office complex and surface parking.
The new towers in place would reach just over 400 feet at their maximum and include office space and space for retail on the ground level. The mix of office and retail is a trend that's been cropping up in downtown sites like the Perennial and the Meta tower.
The proposal on a plot of about four acres aims to incorporate green infrastructure and create a lively environment for pedestrians. It'd also be adjacent to the 118-acres of the South Central Waterfront Initiative, which is aimed at enhancing connections to and along the waterfront over the next couple of decades.
The filing lists architects STG Design, a group involved with work on the sailboat-like Google tower.