Get connected with our daily update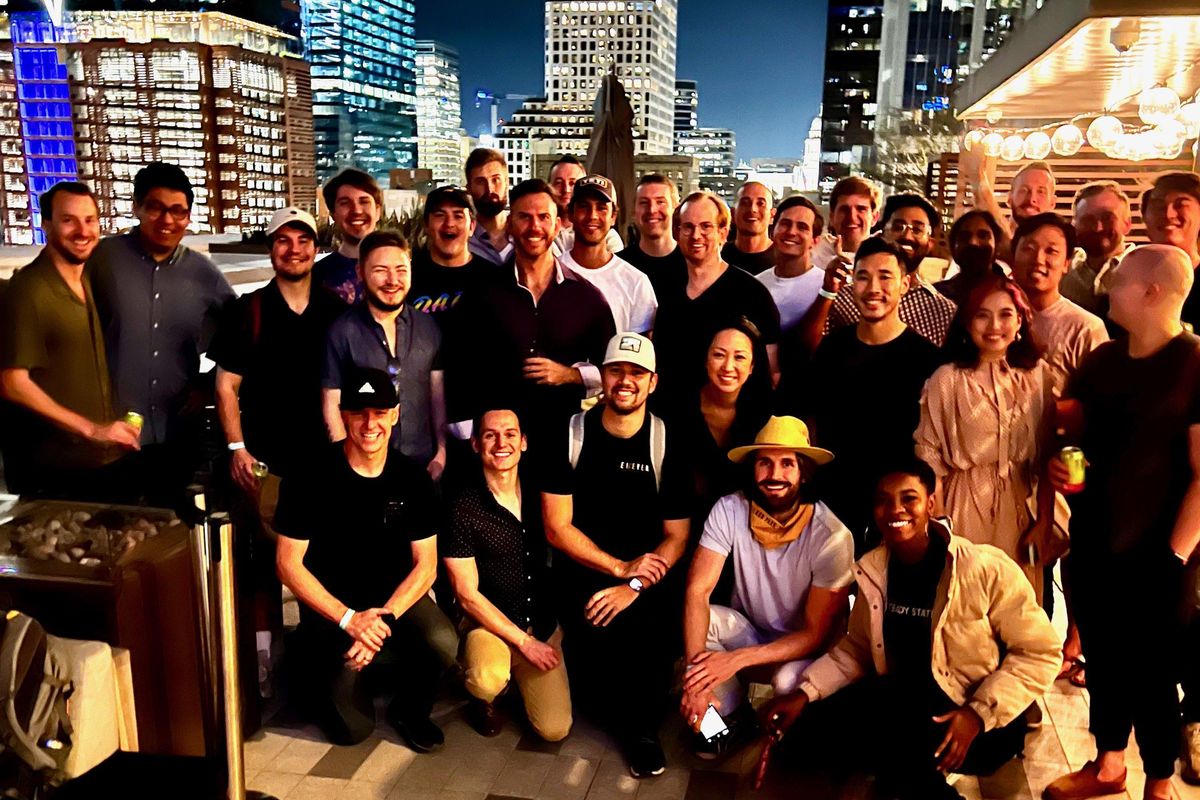 Unlike similar crypto groups, people in the Austin scene aren't trying to purchase a copy of the U.S. Constitution or an NBA team. But members of a new Austin crypto organization still have high ambitions for investment goals.
---
"In the future, we want to be able to invest in the community," said Jon Gregis, a member of the ATX DAO. "If we can invest in Austin and grow Austin, that's our main goal."
A DAO, or a decentralized autonomous organization, is a group that pools together capital and goes on to make investments or take on blockchain-based projects. They can act similar to VC firms but have looser structures. With the ATX DAO, there are currently 25 members, all with equal voting rights cemented through a non-fungible token.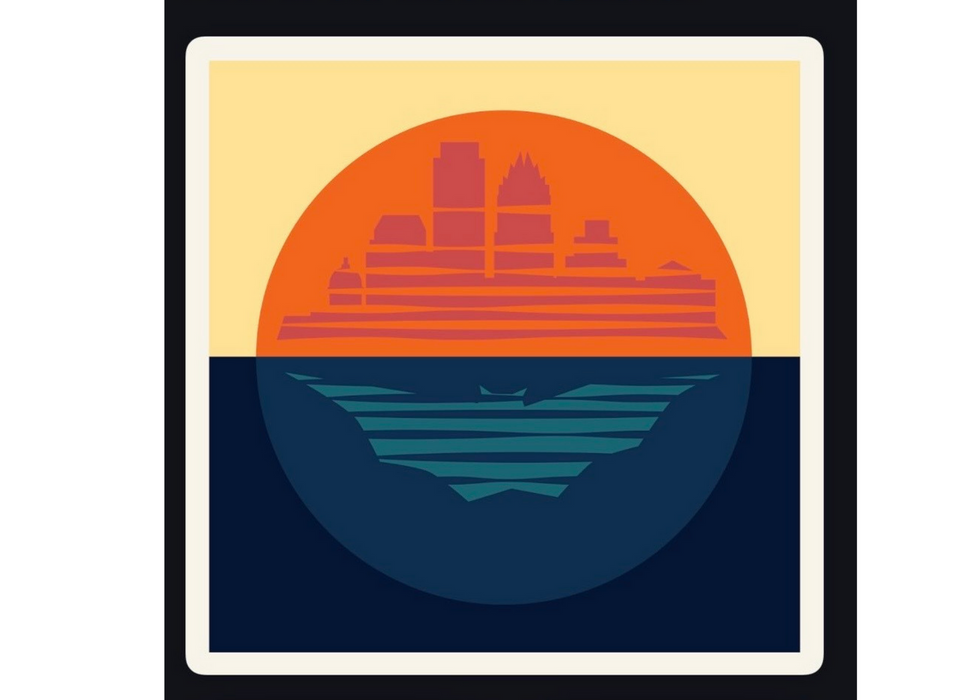 The NFT that members received during the first mint. (ATX DAO)
This makes them slightly different from other DAOs, which aren't often governed by NFTs. And because they're a city DAO, they want to represent Austin as much as possible since their launch two months ago. So they say they've engaged with Hope Outdoor Gallery, want to find local artists to design NFTs, and had initial members join at the cost of .512 Ethereum.

"We're still at that point of growing pains because we don't have a blueprint to follow as a DAO," Gregis said. "We're kind of picking and choosing from all different types of DAOs."
DAOs have faced some criticism for their operations. In 2016, the first DAO was hacked, resulting in millions of dollars lost. They also wade through a murky legal status.
Members of ATX DAO are conscious of these factors and have established some priorities as they grow, saying they'll have pillars for engineering, marketing, finance and legal.
"We're trying to take it very slowly and figure out from the legal aspect what we should and shouldn't do," Gregis said. "Even though it's a super gray area, as of now, there have been problems with other DAOs who have tried to be an investment DAO and are getting hit by some type of government organization for doing something illegal. We're trying to cross our T's, dot our I's before we start doing that."
Members said the group blossomed after growing a community of "crypto natives." "Which just means you can talk the lingo and have a little bit more educational conversations and discussions that are not necessarily introducing Bitcoin for the first time," one member said.
Now that they've had their first mint—the process of the NFT being delivered to members' wallets—in October they're trying to grow. Mason Lynaugh was one of the first people brought on during the group's genesis round, the minting process that created the DAO.
"You don't have to be a crypto native or even part of anything to do with crypto," Lynaugh said. "It's more of if you're curious, come join us."
Lynaugh grew up in Austin and mentioned that he doesn't work or trade in crypto, but thought he could work well in the DAO given his background in event planning and project management.
"Crypto sometimes gets a bad rep for being exclusive or a not welcoming community, but I would like to dispel that myth," Lynaugh said. "Everyone is super excited about crypto and excited to share stuff. It's not the way that some people paint it to be."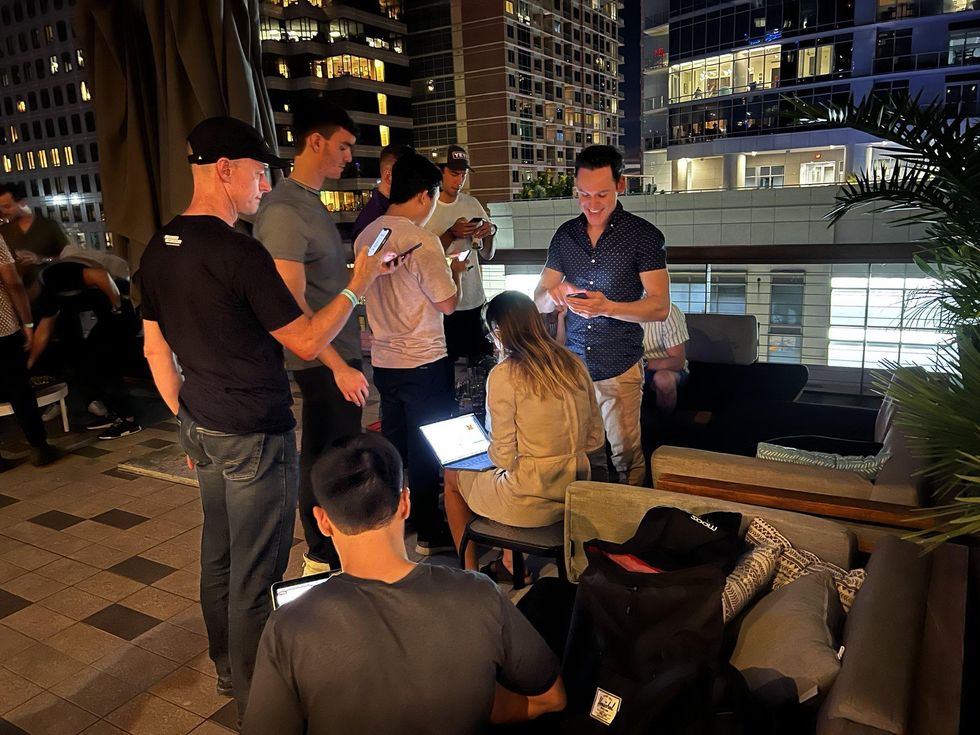 Crypto enthusiasts gather during the genesis mint party in October. (ATX DAO)
Interest in having a role in the DAO is high, members say. Their discord group has over 200 people with more joining every day. New people introducing themselves display varying proficiency in crypto and all kinds of day jobs: professor, Tesla employee, a startup worker.
"Our last event, we had somebody going around asking to buy them (the NFT) from all the members because they wanted to be a member," Gregis said.
On the ground, there's a clear interest in appeasing those involved in cryptocurrency. But when it comes to government, the relationship can be more strained, though ATX DAO members say they want to lend their expertise to state and local officials. Member Joseph Fluckiger pointed to initiatives in Singapore and El Salvador to be more crypto-friendly.
"What's really going to happen is you're going to get an intellectual drain from talent to other countries and other states if the United States and Texas don't step up and make policies that are friendly to innovation," Fluckiger said. "We haven't really been politically active, but certainly that's an opportunity that we could do."
He imagines that banking and government are going to be disrupted with the rise of crypto, the NFT boom and Web3.
"It's incredibly exciting. It's incredibly new," Fluckiger said. "ATX DAO allows us to be at the forefront of that revolution that is just starting, but is going to grow in steam."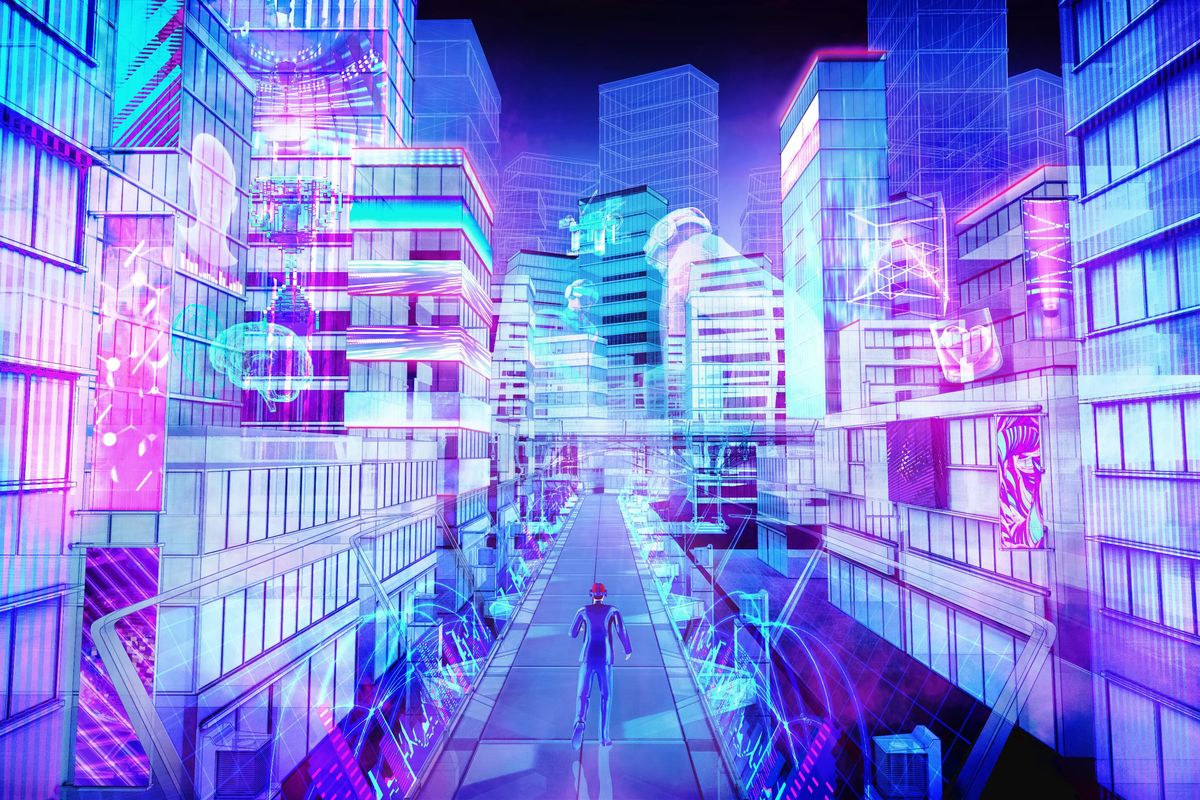 If the idea of the metaverse makes you feel more scared than excited, you're not alone.
In a recent poll on the metaverse, a third of respondents leaned toward feeling more scared about it. It's a response fitting for a tool that's in its infancy stages, where it's not uncommon for some to find it elusive or irrelevant, or require a virtual reality headset.
Amber Allen, founder of metaverse company Double A, has noticed these concerns. Now with the Austin-based company, she's working on advancements in the metaverse, which may see progress in business use before it becomes mainstream in the general public. But getting to that point involves demystifying misconceptions over it, like that we'll all put a headset on and avoid real life.
"A lot of people are talking about the metaverse and like what it could be in 10 or 30 years. And they're not talking a lot about what it is right now. And I think that's what scares people and confuses them," Allen told Austonia. "I'm just very passionate about what is the metaverse now. It's the next wave of the internet. No, you don't need to wear a VR headset."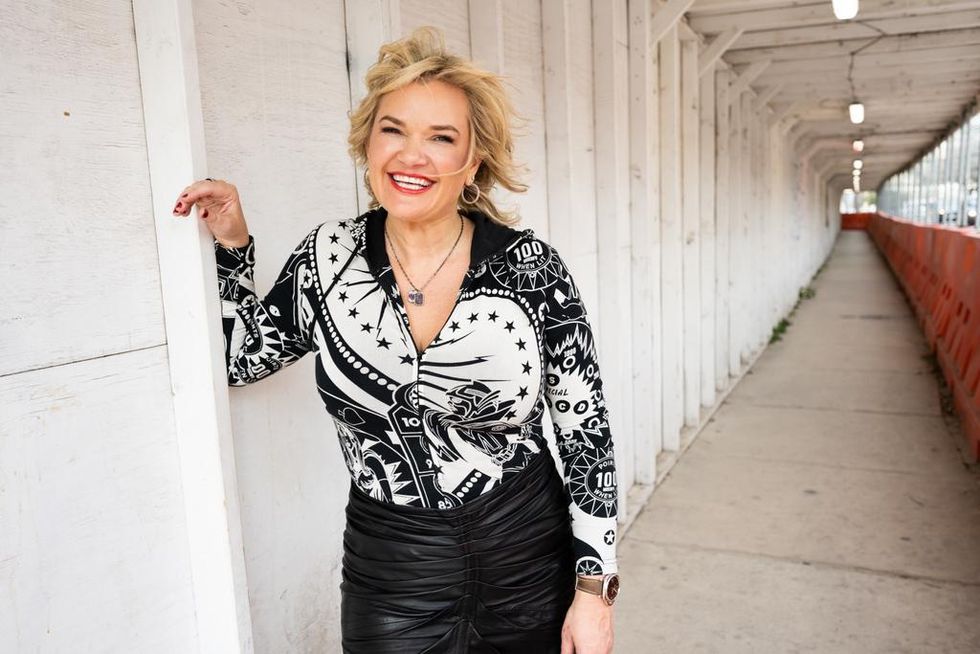 (Amber Allen/Twitter)
She broke this down last week in Forbes, writing about what is hype versus what's actually happening with this phase of the internet.
Allen sees how eventually, the metaverse could become a part of how we play and interact. But before the Metaverse extends to the average consumer, many predict that it will be popular in business first.

It's why some think Microsoft may have an edge over Facebook turned Meta in the industry. And why Allen has designed for work that's 3D, interactive and business to business, garnering interest from companies like General Mills, Dell and Chanel.
She points to how many workers now prefer a hybrid work environment, but says the business tools are not there right now. It's not just within the workplace, however. Double A also offers tools for boosting sales and generating brand engagement through activities like watch parties and meet and greets.
With companies like Allen's, corporate metaverse use could see wider adoption. Double A has hired 13 people this year, adding to the ranks of nearly 30 employees plus dozens of contractors. Some are remote workers outside of Texas while others use the office in East Austin with graffiti art that includes popular gaming figures like Zelda and the Mario Brothers.
Allen takes great pride in working in her home state, saying that she'd like to be a great ambassador for Austin. She said she wants people new to the city to feel welcome. She has meet ups from time to time so that new people who have moved in can get face time with others who have been in Austin for a while.
Still, her work is bound to extend outside of Austin as she aims to create products that will have global reach.
"I want to change the world," Allen said. "You got to think localized. If I'm creating something, how does this work for Europe? How would this work for Asia? How can they build on things?"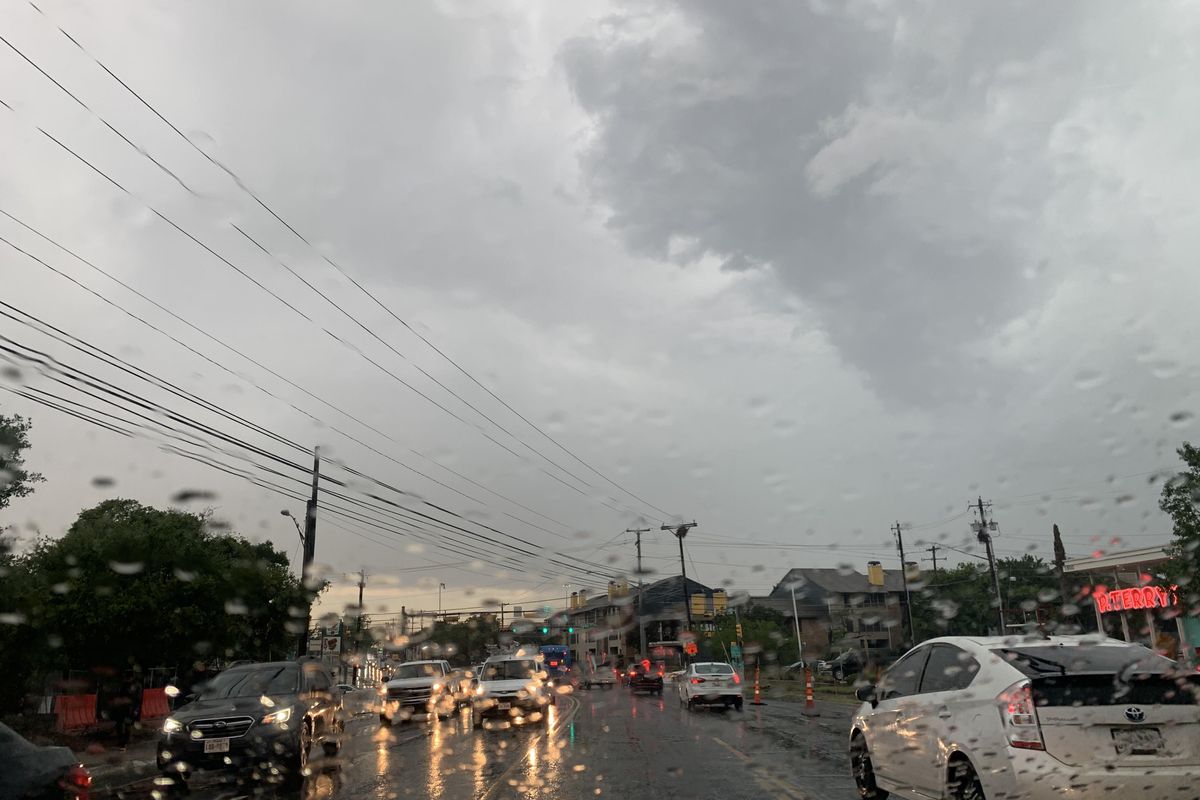 The record-breaking heat seen last week is officially coming to a halt as some much-needed rain is expected in Austin from Monday through Wednesday.
The National Weather Service has issued a Hazardous Weather Outlook for Central Texas as thunderstorms headed this way could be strong to severe.
Thunderstorms are forecast to begin in the west around 6 p.m. Monday, bringing about a half-inch of rain through the night. Then Tuesday, thunderstorms will likely begin after 1 p.m. lasting through the night. Temperatures on Monday and Tuesday will be in the mid-80s before dropping to the mid-70s on Wednesday. Wednesday will also bring rain and thunderstorms in the morning before clearing out.
Rainfall chances will increase today beginning in the west before spreading east. Rain chances remain elevated through tonight and then again tomorrow and tomorrow night. Strong to severe storms and locally heavy rain will be possible from the stronger activity. pic.twitter.com/f8OpN50dkX
— NWS Austin/San Antonio (@NWSSanAntonio) May 23, 2022
The rain comes after a dry spring that has pushed drought conditions from moderate to severe, according to the U.S. Drought Monitor. Lake Travis has dropped to its lowest level in almost 4 years as a result.