Get connected with our daily update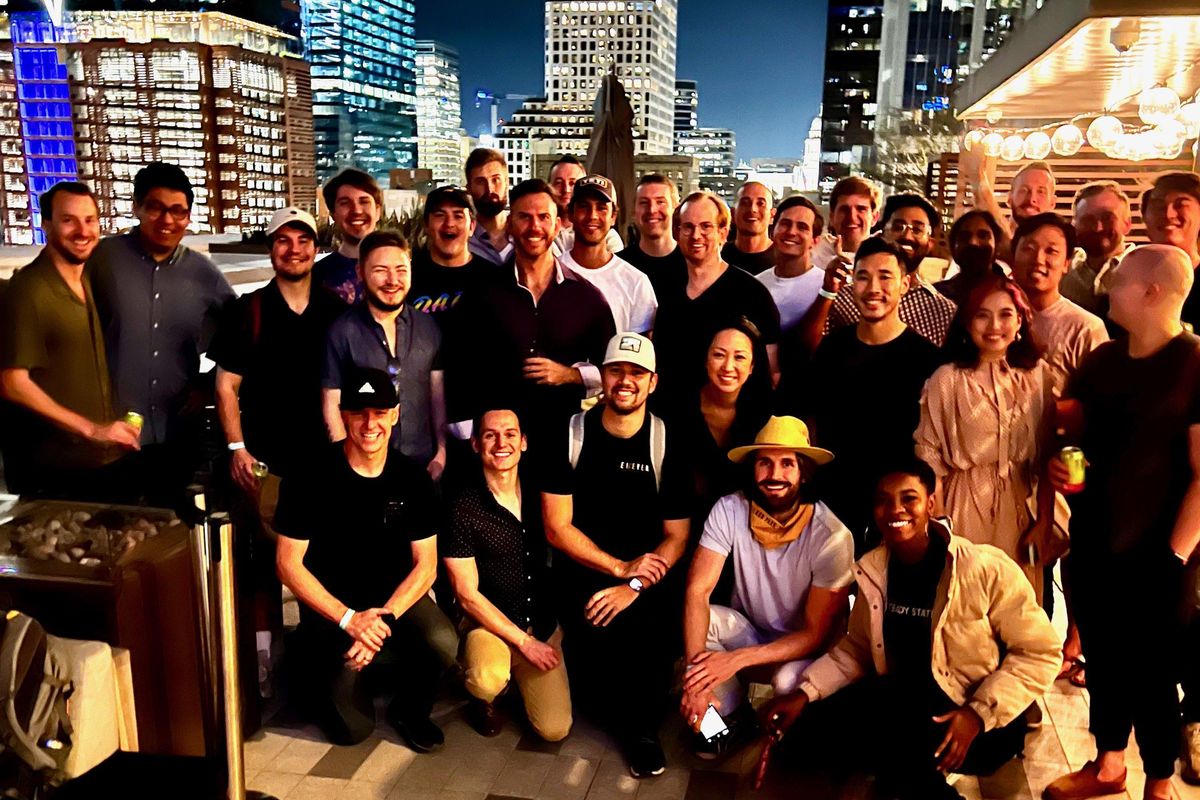 Unlike similar crypto groups, people in the Austin scene aren't trying to purchase a copy of the U.S. Constitution or an NBA team. But members of a new Austin crypto organization still have high ambitions for investment goals.
---
"In the future, we want to be able to invest in the community," said Jon Gregis, a member of the ATX DAO. "If we can invest in Austin and grow Austin, that's our main goal."
A DAO, or a decentralized autonomous organization, is a group that pools together capital and goes on to make investments or take on blockchain-based projects. They can act similar to VC firms but have looser structures. With the ATX DAO, there are currently 25 members, all with equal voting rights cemented through a non-fungible token.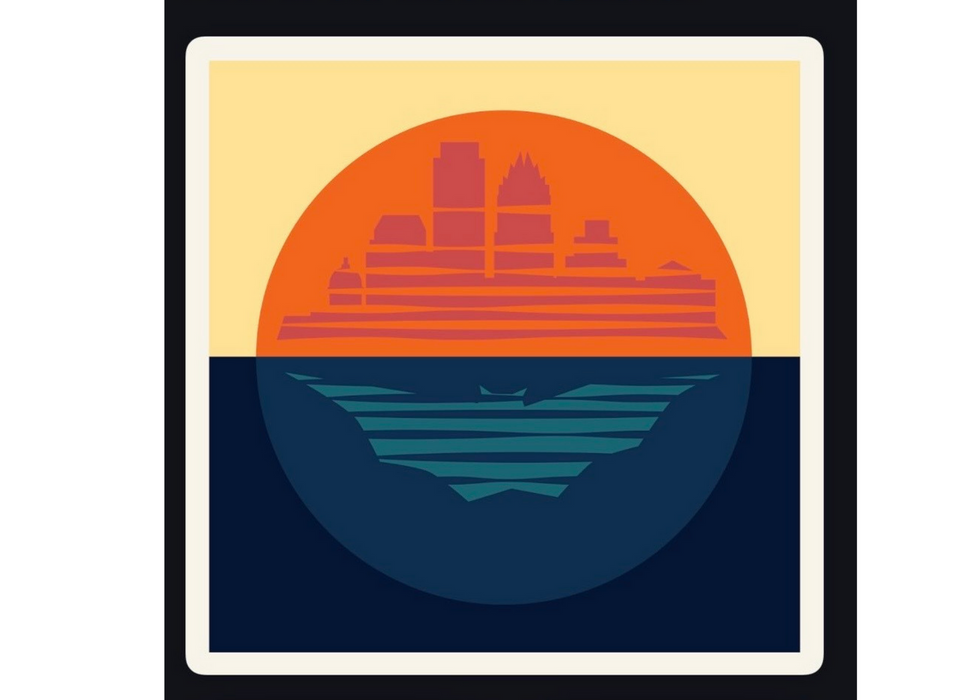 The NFT that members received during the first mint. (ATX DAO)
This makes them slightly different from other DAOs, which aren't often governed by NFTs. And because they're a city DAO, they want to represent Austin as much as possible since their launch two months ago. So they say they've engaged with Hope Outdoor Gallery, want to find local artists to design NFTs, and had initial members join at the cost of .512 Ethereum.

"We're still at that point of growing pains because we don't have a blueprint to follow as a DAO," Gregis said. "We're kind of picking and choosing from all different types of DAOs."
DAOs have faced some criticism for their operations. In 2016, the first DAO was hacked, resulting in millions of dollars lost. They also wade through a murky legal status.
Members of ATX DAO are conscious of these factors and have established some priorities as they grow, saying they'll have pillars for engineering, marketing, finance and legal.
"We're trying to take it very slowly and figure out from the legal aspect what we should and shouldn't do," Gregis said. "Even though it's a super gray area, as of now, there have been problems with other DAOs who have tried to be an investment DAO and are getting hit by some type of government organization for doing something illegal. We're trying to cross our T's, dot our I's before we start doing that."
Members said the group blossomed after growing a community of "crypto natives." "Which just means you can talk the lingo and have a little bit more educational conversations and discussions that are not necessarily introducing Bitcoin for the first time," one member said.
Now that they've had their first mint—the process of the NFT being delivered to members' wallets—in October they're trying to grow. Mason Lynaugh was one of the first people brought on during the group's genesis round, the minting process that created the DAO.
"You don't have to be a crypto native or even part of anything to do with crypto," Lynaugh said. "It's more of if you're curious, come join us."
Lynaugh grew up in Austin and mentioned that he doesn't work or trade in crypto, but thought he could work well in the DAO given his background in event planning and project management.
"Crypto sometimes gets a bad rep for being exclusive or a not welcoming community, but I would like to dispel that myth," Lynaugh said. "Everyone is super excited about crypto and excited to share stuff. It's not the way that some people paint it to be."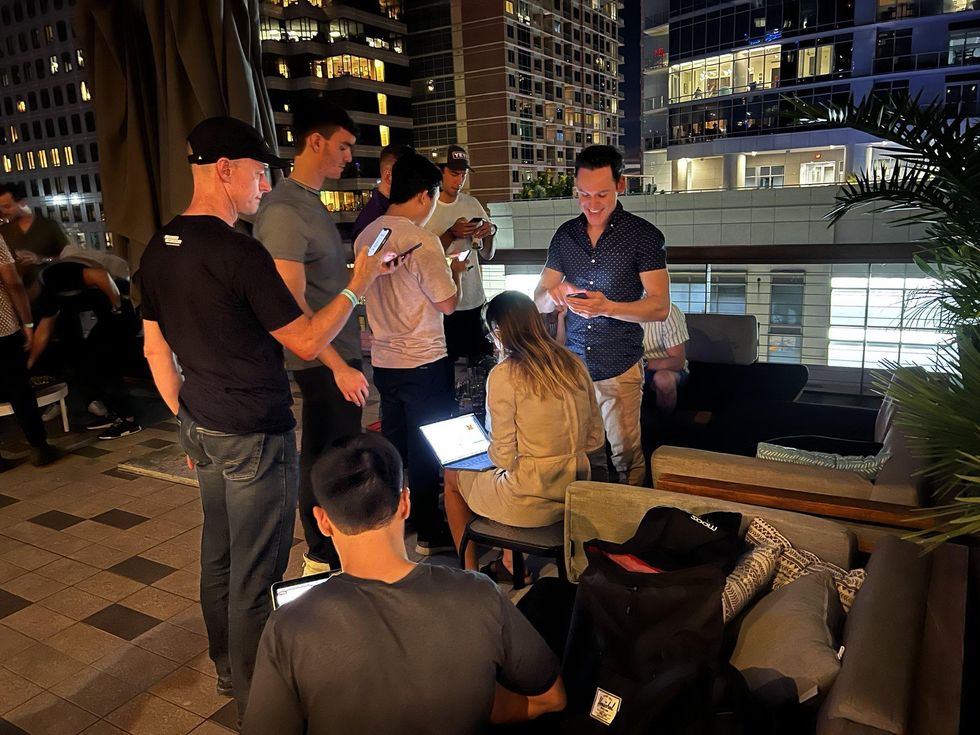 Crypto enthusiasts gather during the genesis mint party in October. (ATX DAO)
Interest in having a role in the DAO is high, members say. Their discord group has over 200 people with more joining every day. New people introducing themselves display varying proficiency in crypto and all kinds of day jobs: professor, Tesla employee, a startup worker.
"Our last event, we had somebody going around asking to buy them (the NFT) from all the members because they wanted to be a member," Gregis said.
On the ground, there's a clear interest in appeasing those involved in cryptocurrency. But when it comes to government, the relationship can be more strained, though ATX DAO members say they want to lend their expertise to state and local officials. Member Joseph Fluckiger pointed to initiatives in Singapore and El Salvador to be more crypto-friendly.
"What's really going to happen is you're going to get an intellectual drain from talent to other countries and other states if the United States and Texas don't step up and make policies that are friendly to innovation," Fluckiger said. "We haven't really been politically active, but certainly that's an opportunity that we could do."
He imagines that banking and government are going to be disrupted with the rise of crypto, the NFT boom and Web3.
"It's incredibly exciting. It's incredibly new," Fluckiger said. "ATX DAO allows us to be at the forefront of that revolution that is just starting, but is going to grow in steam."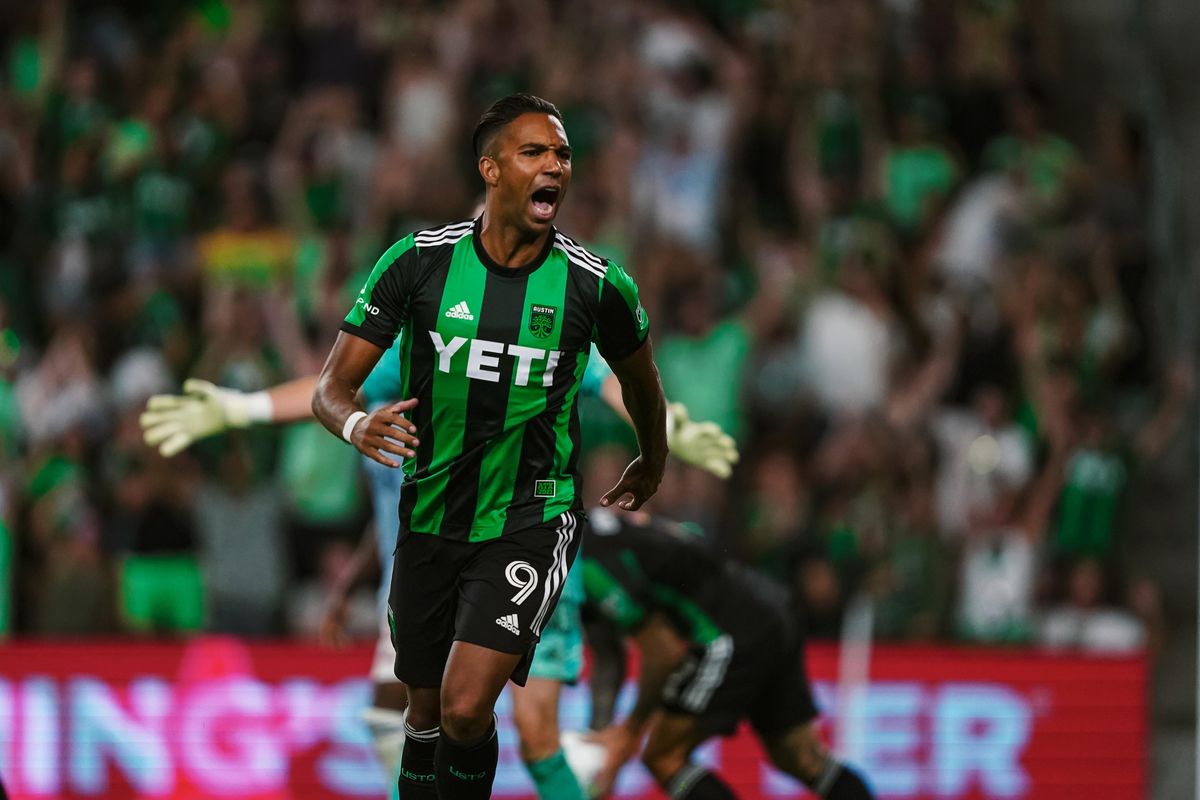 Despite a 2-0 deficit, there was a pot of gold for Austin FC after all as it celebrated its annual Pride Night with rainbows and a 2-2 comeback draw to FC Dallas Saturday night.
After three FC Dallas losses last season, the Dallas derby draw marks the first time Austin FC has tied against its Copa Texas rival. Austin continues to edge over FC Dallas as it sits at 3rd in the MLS West.
Here are the biggest takeaways from the match:
A somber start
¡Ya Basta! Enough! End Gun Violence. #uvaldestrong

📷 @arubiophotos pic.twitter.com/3PiVdTPtik

— Los Verdes (@LosVerdesATX) June 26, 2022
Decked out in colorful hues for LBGTQ+ Pride, Verde fans started the match on a somber note as they held up banners to take a stand against gun violence before the match.
As the national anthem began, fans held up banners with the names of each child that was killed in the Uvalde school shooting and a plea to "end gun violence."
The supporters' section was also dotted with Pride flags and a "Bans off Our Bodies" banner in protest of the Supreme Court's decision to overturn Roe v. Wade.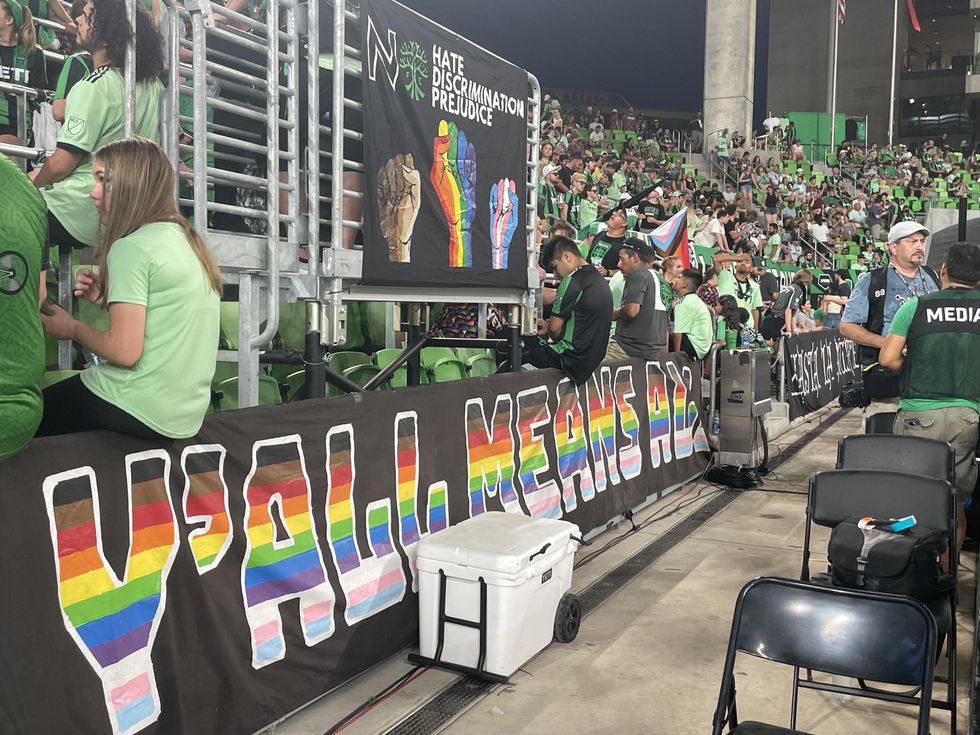 (Claire Partain/Austonia)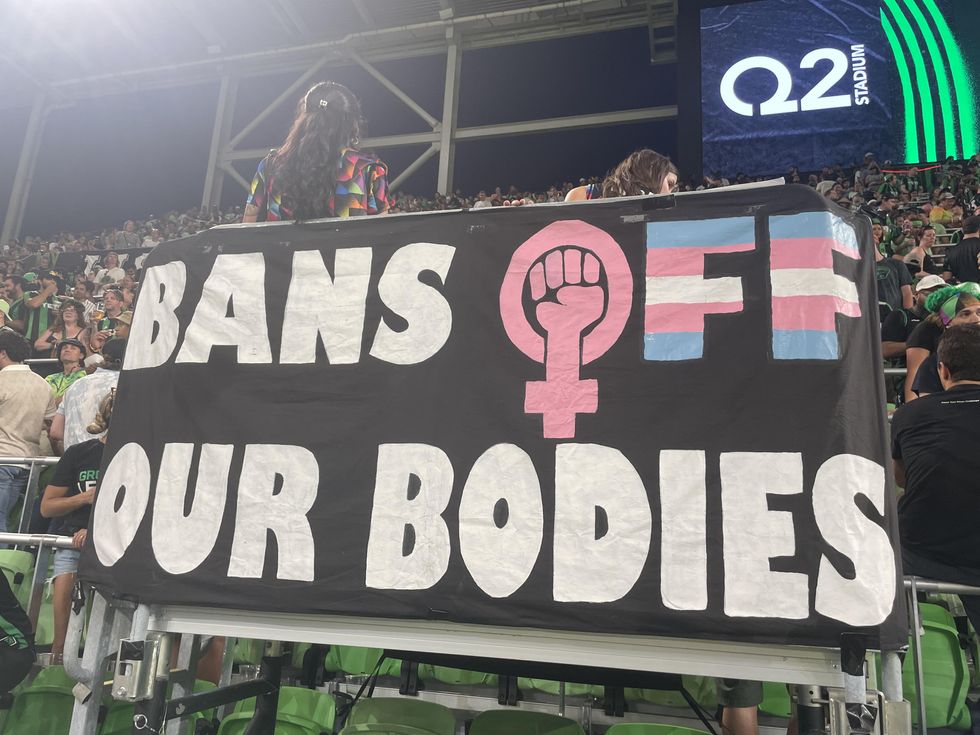 (Claire Partain/Austonia)
FC Dallas earns a 2-0 lead
Paul Arriola is there to put it away and put @FCDallas ahead! pic.twitter.com/Z4AMmM6lp3

— Major League Soccer (@MLS) June 26, 2022
That sober tone continued onto the pitch. With midfielder Daniel Pereira's absence due to a red card, the Verde and Black lost two goals to FC Dallas by the 70th minute of play.
FC Dallas played it sneaky for the first half of the match, giving Austin FC plenty of room to hold possession as it waited to strike on a Verde error. That mentality proved dangerous for Austin as Dallas' Paul Arriola took advantage of Brad Stuver's deflection to score the first goal of the night in the 57th minute of play.
Dallas struck once more as Brandon Servant pushed past the Verde line to score the second goal of the match.
Austin FC strikes back
Sebastián Driussi pulls one back!#AustinFC are still in this one. 👀 pic.twitter.com/Yoi0x768jb

— Major League Soccer (@MLS) June 26, 2022
But energy quickly returned to Austin's favor thanks to Designated Player Sebastian Driussi, who scooted past several FC Dallas defenders alongside Moussa Djitte to snag an unlikely first goal for Austin.
A full Verde comeback
Late drama in this Texas Derby!@AustinFC ties it up, Danny Hoesen with the diving header. 😱 pic.twitter.com/Jk2f4fIEXG

— Major League Soccer (@MLS) June 26, 2022
Austin's subs proved deadly as momentum returned to the home team toward the end of the match. A well-placed cross from Nick Lima—and a diving header from a fresh-legged Danny Hoesen—helped the team secure the draw with a second Verde goal in the 84th minute of play.
Hoesen, who was Austin's first starting striker last season, has now scored two goals with the team after a yearlong injury stuck him on the bench.
From Your Site Articles
Related Articles Around the Web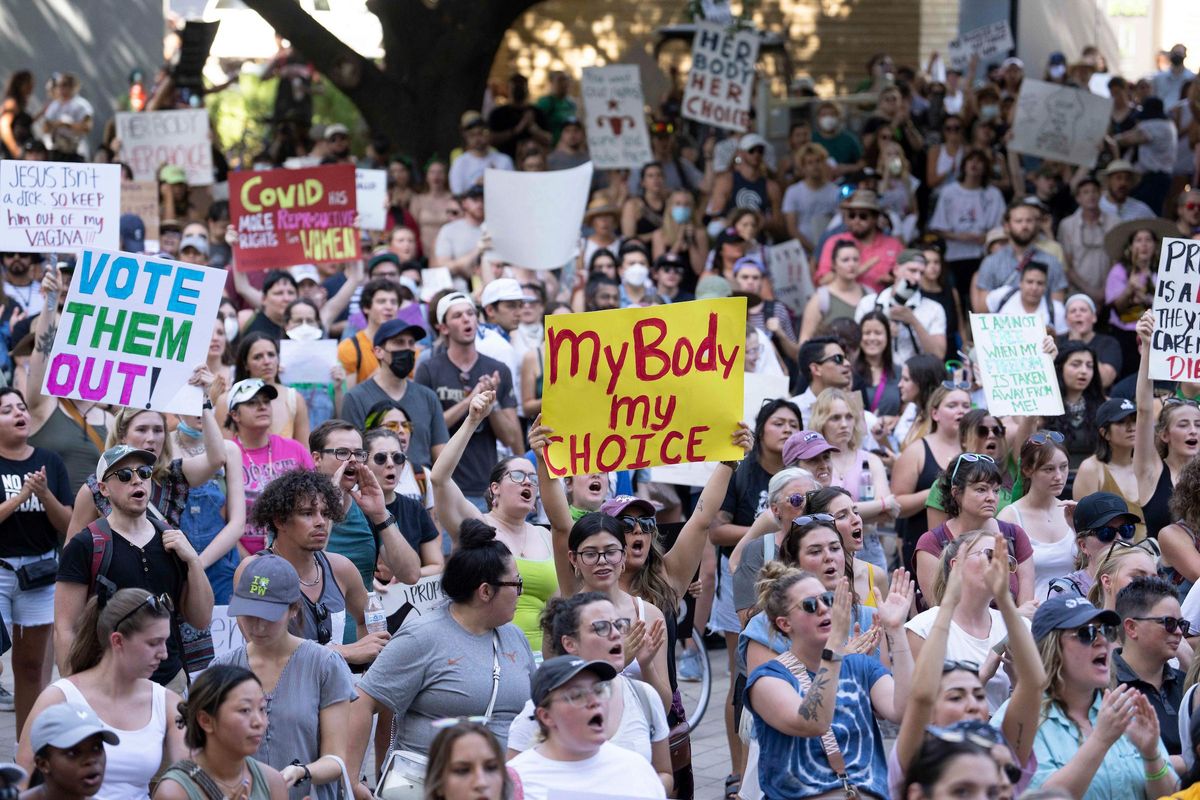 Hours following the U.S. Supreme Court's ruling to overturn Roe v. Wade, the landmark ruling that guaranteed a constitutional right to an abortion, on Friday, about 1,000 people gathered in Republic Square with signs calling for change.
The rally, organized by the group Rise Up 4 Abortion Rights Texas, started at the federal courthouse on Republic Square on Friday at 5 p.m. before the crowd marched to the Texas Capitol. More protests are expected to ensue over the weekend.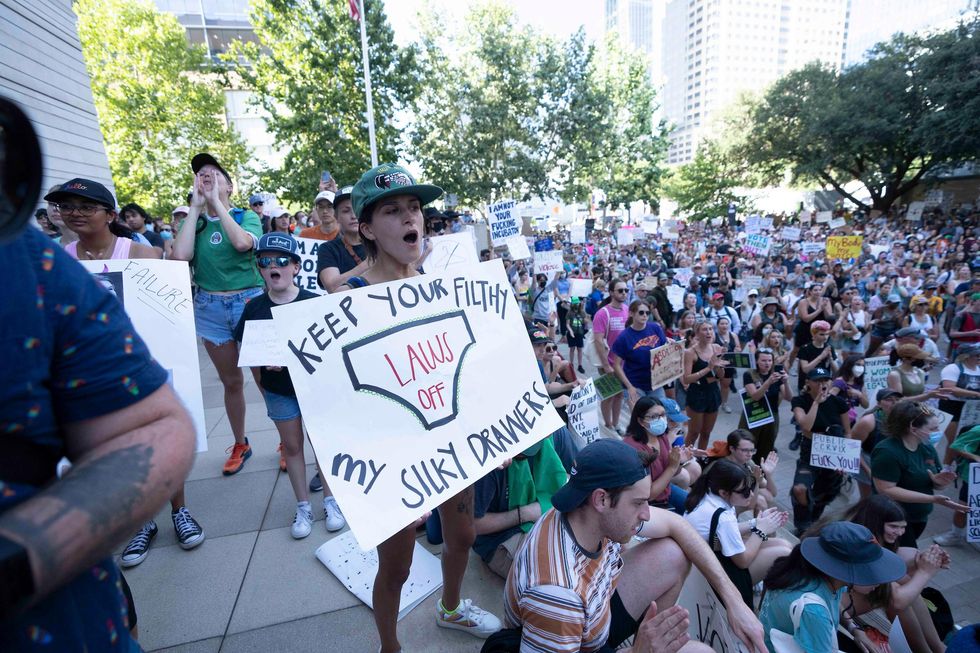 People showed up with all types of signs like Mindy Moffa holding up, "Keep your filthy laws off my silky drawers."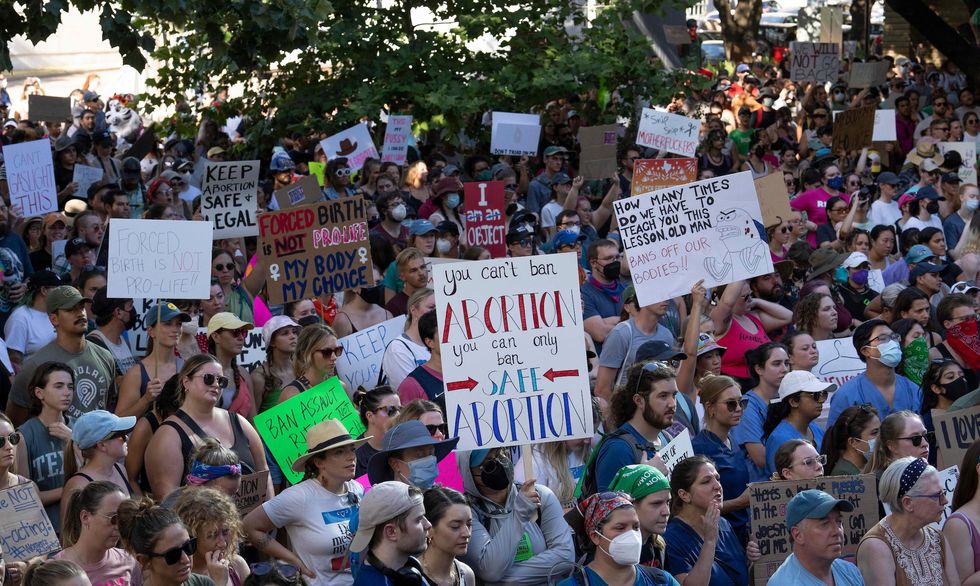 Austin joined cities across the country that saw protests for a women's right to an abortion after the ruling.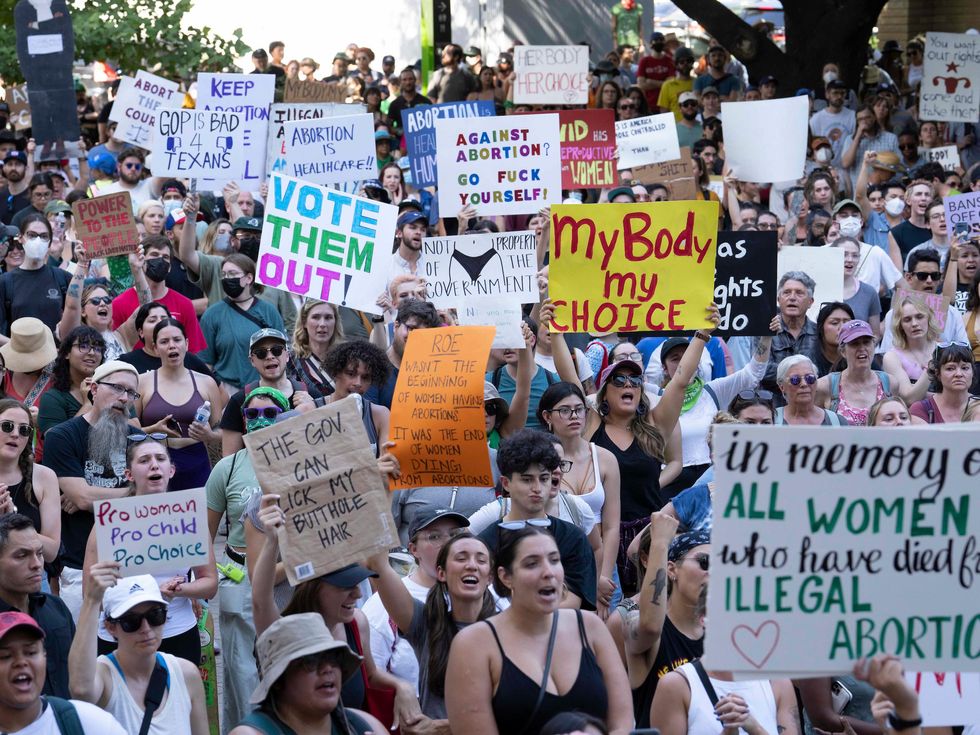 According to a recent UT poll, 78% of Texas voters support abortion access in most cases.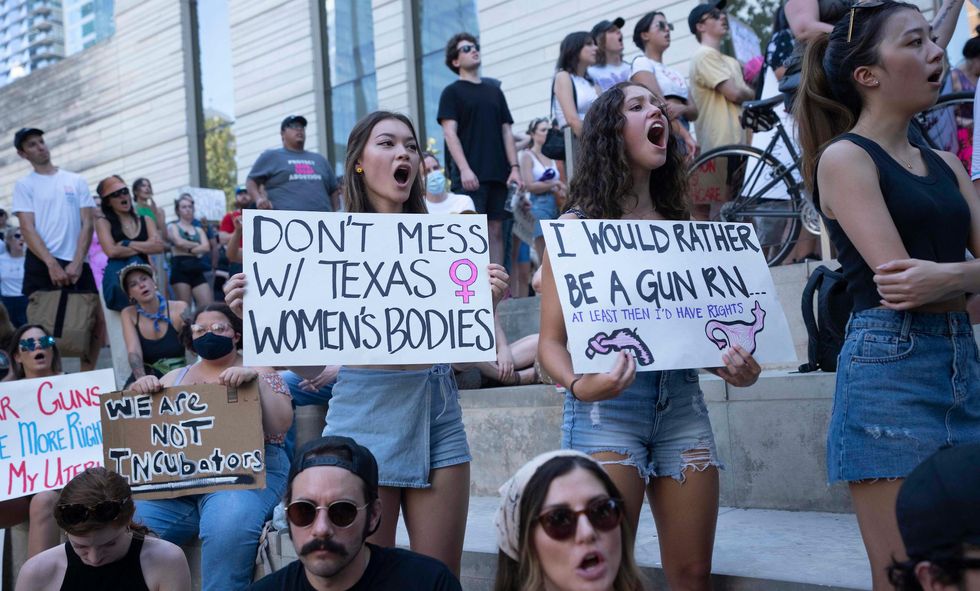 Sabrina Talghade and Sofia Pellegrini held up signs directed at Texas laws. A Texas trigger law will ban all abortions from the moment of fertilization, starting 30 days after the ruling. When state legislators passed the trigger law last summer, it also passed laws for more protection of firearms, including the right to open carry without a permit.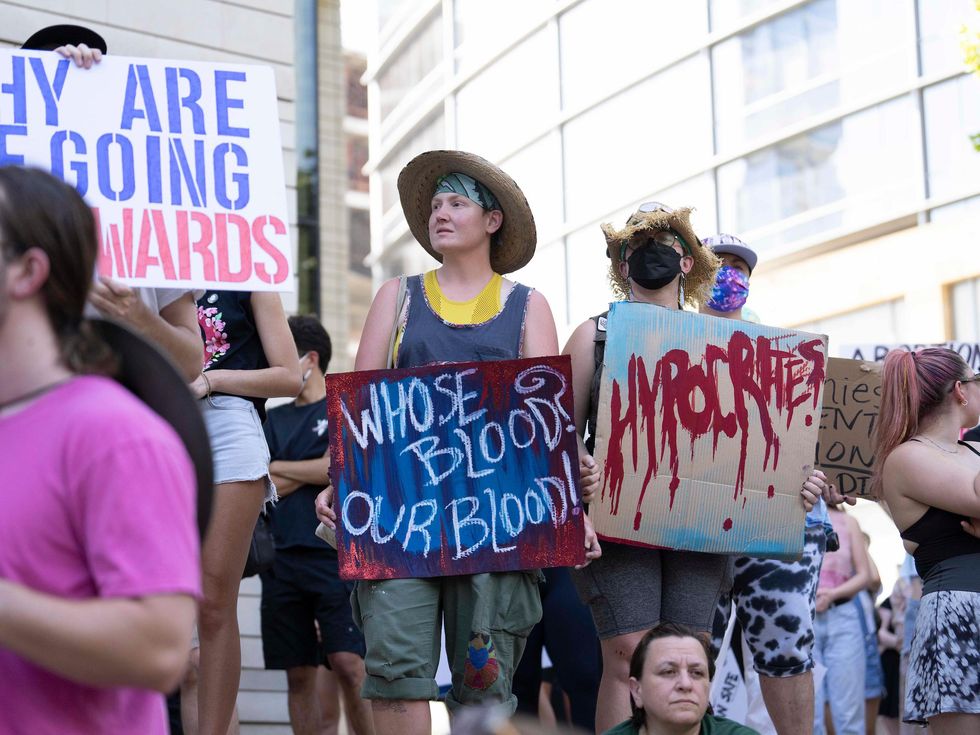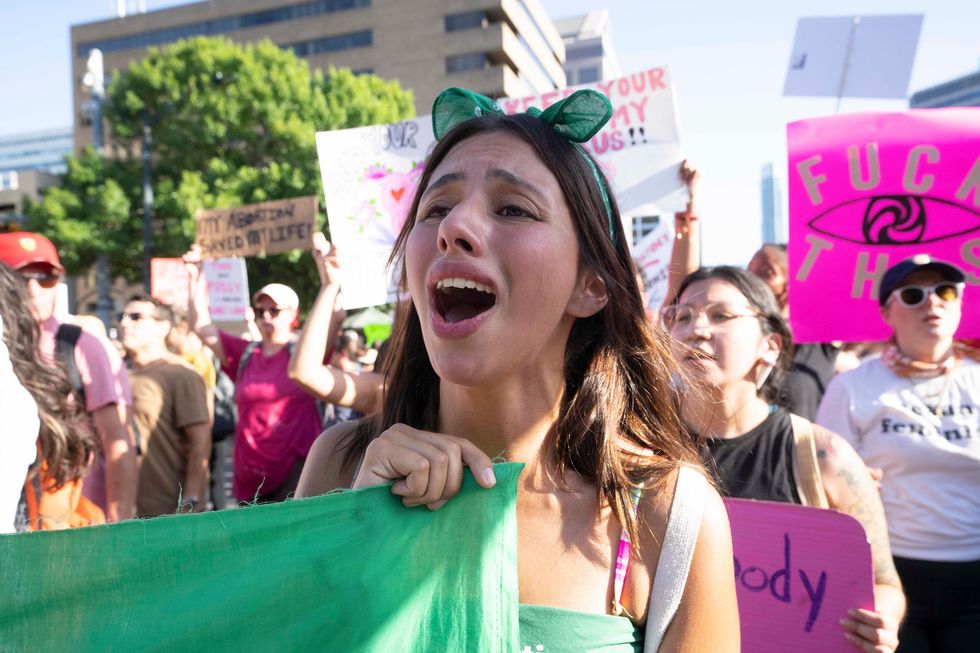 Lili Enthal of Austin yells as around 1,000 Texans marched to the Texas Capitol.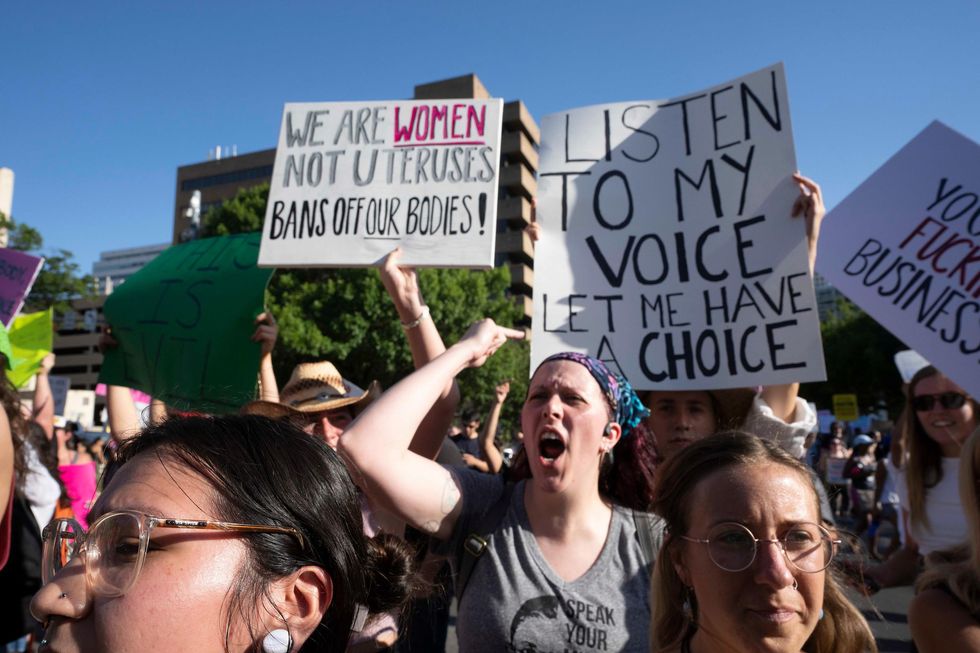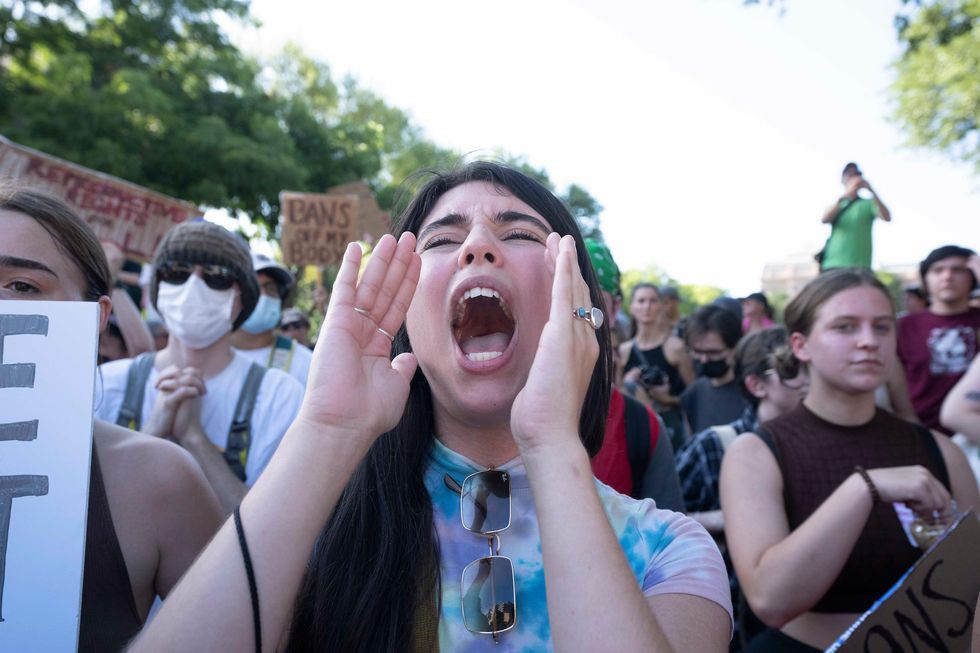 From the Texas Capitol, Zoe Webb lets her voice be heard against the Supreme Court ruling.