Get connected with our daily update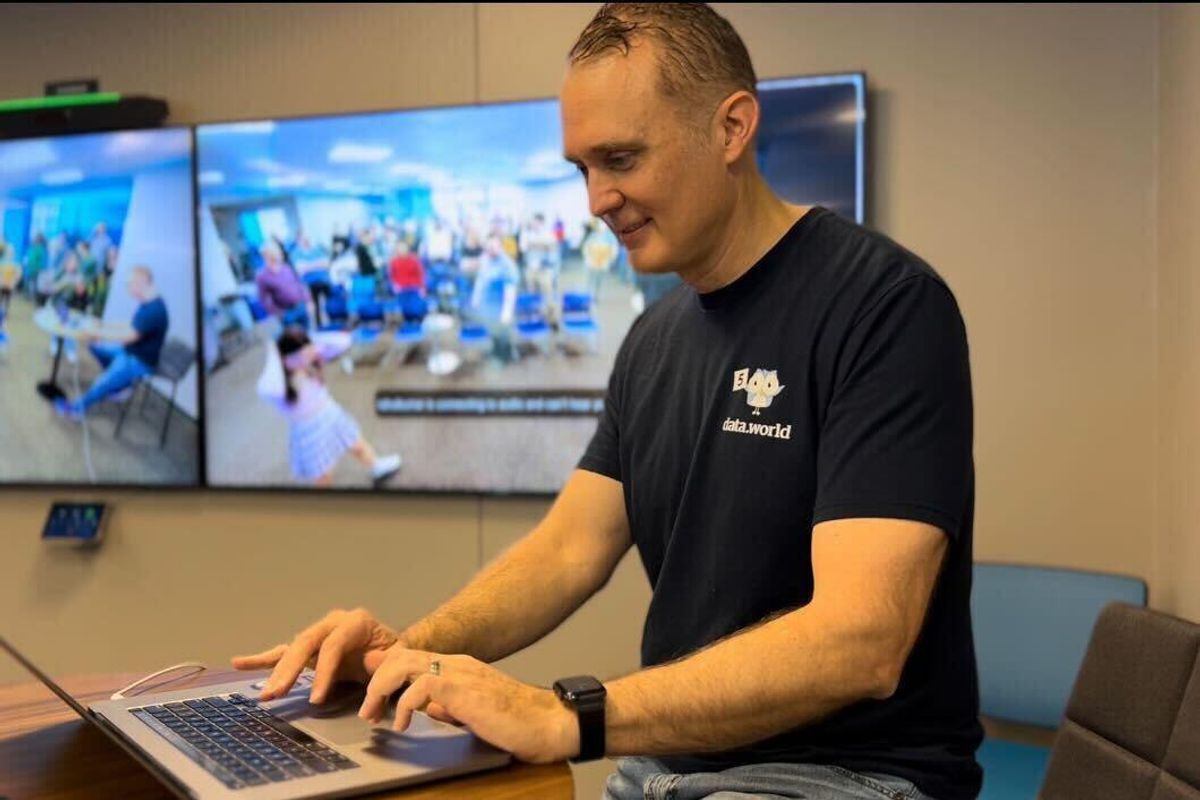 Before Dell's founding and Central Texas growing into the massive tech hub it is today, born and raised Austinite Brett Hurt started programming at just seven years old.
Now, the entrepreneur who has taken on a handful of ventures, including Bazaarvoice and Coremetrics, opens up to Austonia about what he calls his most ambitious and exciting one yet: data.world. This week, the company announced $50 million in funding led by Goldman Sachs. Additionally, in the next 12 months, Hurt aims to double the size of the team.
---
Data.world uses a cloud-native data catalog to map out distributed data and get answers on questions a business may have, and it was founded in 2016 by Hurt and three others whom he calls some of the best technology executives in Austin.
"We came together and we ultimately were brainstorming about the future of data and why data is so siloed in the world given that we're supposed to all be networked," Hurt said.
They went through theories and talked to people about how it came to be this way, and decided to do something to fix it. "It really prevents humanity from solving some of the bigger problems," Hurt said.
Hurt lists off a few areas he hopes to remedy the disconnect whether it's data on housing, dislocation or education.
For organizations operating in the public sphere and giving away their data to "increase the overall positive aspects of humanity," Hurt says they've created a platform people can use for free. Whereas those using it private internal company data pay for the service.
In Austin, data.world's customers include insurance agency The Zebra and driving school Aceable.
Though tech companies face a tough hiring environment with talent that has many options, Hurt thinks people are attracted to data.world because of its status as a B corporation, or one that prioritizes social and public good and operating sustainably. These companies consider a triple bottom line: people, planet and profit.
http://data.world\u00a0 is different by making a difference.\n\nOur CEO and Co-Founder, @databrett talks about the responsibilities that come with being a Certified B Corporation and how the company wouldn't have it any other way.\n\n#bcorpcertified #dataculture #bcorporationpic.twitter.com/zEGfPSKt0R

— datadotworld (@datadotworld) 1635454528
Think Ben & Jerry's, which donates some of its revenue to charity or Patagonia trying to make improvements to the environmental impact of its fabric. So while Hurt sees the popularity of B Corps in consumer products, he hasn't seen it adopted as much in the enterprise space.
But he's hoping to change the tide. In a TechCrunch article, he advocated for Facebook to become a B Corp and noted other Austin companies are launching as or switching to B Corps like ZenBusiness, Osano and Capital Factory.
"Being able to pioneer a new way of being as a company, especially as a tech company, I think is really important," Hurt said.
With data, he sees an opportunity to seek out facts and act on it.
"The basis of human progress has always been collaboration. A lot of people think, negatively, that human progress has been based on competition. But the reality is that we're very collaborative issues, and we're meant to help each other, we're meant to partner," Hurt said. "That's the way that we survived the harshest times before we had shelter and everything else. And data really is at the center of that."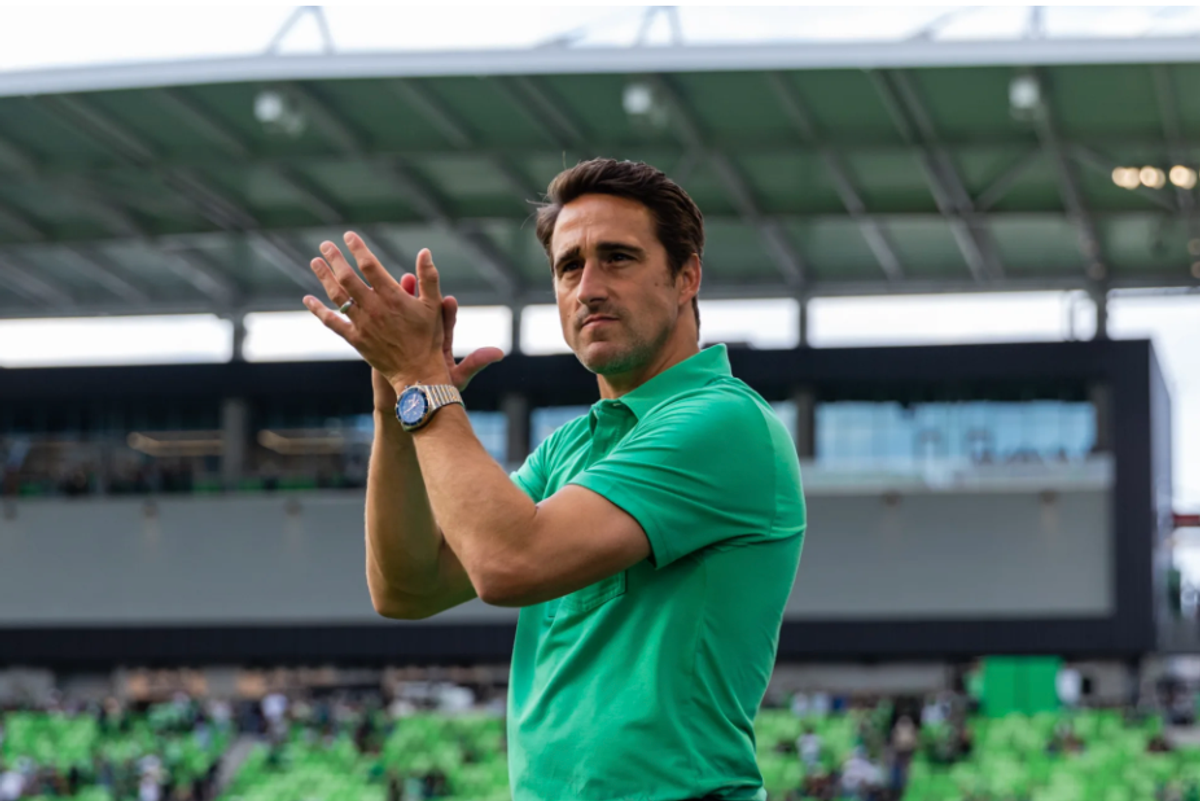 Austin FC head coach Josh Wolff is here to stay as the Club announced he signed a three-year contract extension.
Wolff, who was previously an assistant coach for the U.S. Men's National Team, will coach Austin FC through the end of 2025 under the new contract.
Wolff has been the Austin FC head coach since November 2019. In the team's first year, some hoped to oust Wolff as the team was at the bottom of the Western Conference. But this year, the team is at the top, ranking No. 3.
"This is still a young, growing Club but seeing our vision for Austin FC come to life on and off the field has been one of the great honors of my career. My staff and I will keep working every day to represent the city, and to develop our team both competitively and as human beings. The best is yet to come," Wolff said.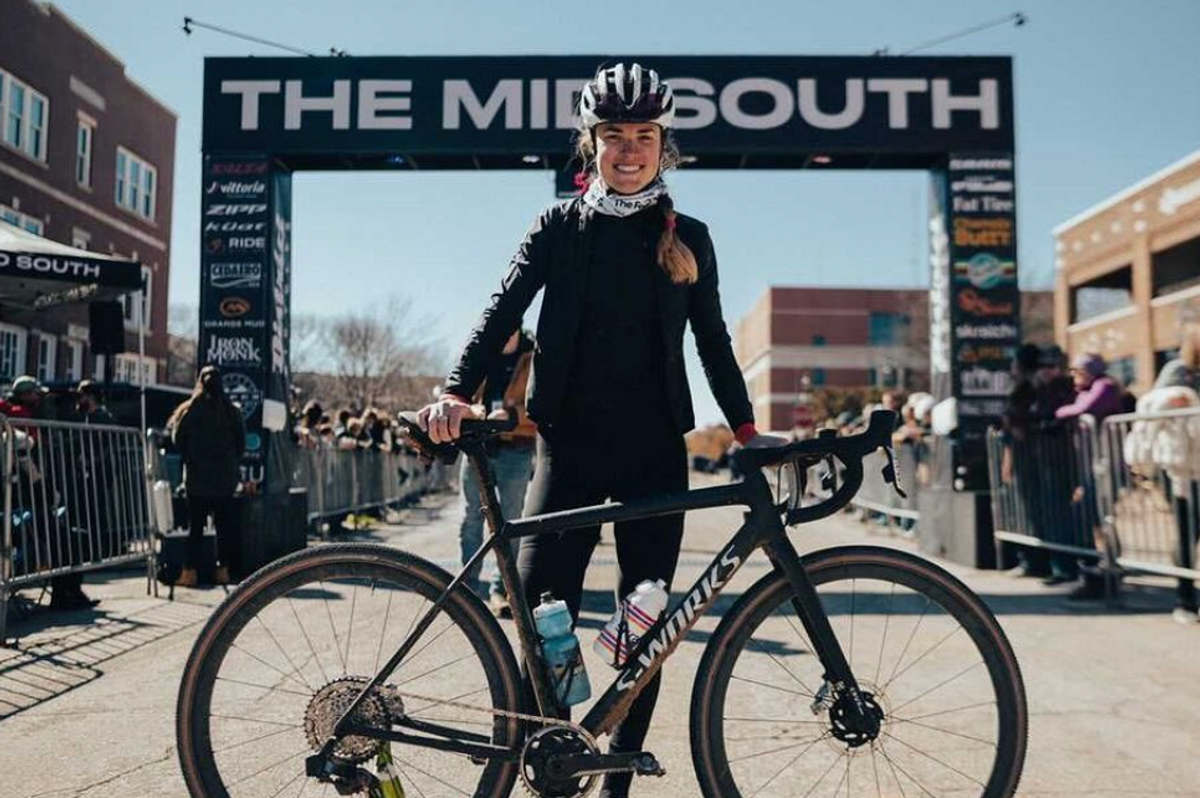 Austin police are investigating the killing of Moriah "Mo" Wilson after she was found with gunshot wounds inside an East Austin home.
Wilson, a gravel and mountain bike racer, was visiting Austin from Colorado in preparation for the Gravel Locos race on Saturday taking place in Hico, a small town 2 hours from Austin.
On Wednesday, her roommate came home and found Wilson unresponsive with "a lot of blood near her," police said, on Maple Avenue near East 17th Street. Officers and EMS performed life-saving measures before she was declared deceased at 10:10 p.m.
The Travis County Medical Examiner's office conducted an autopsy and determined the official cause of death to be multiple gunshot wounds, and the manner of death was a homicide. It is being investigated as a suspicious death and as of Saturday, police said they have a person of interest.
Wilson, 25, recently had become a full-time biker after winning a slew of races in the past year.
This story was updated on May 15 to include that police have determined a person of interest.