Get connected with our daily update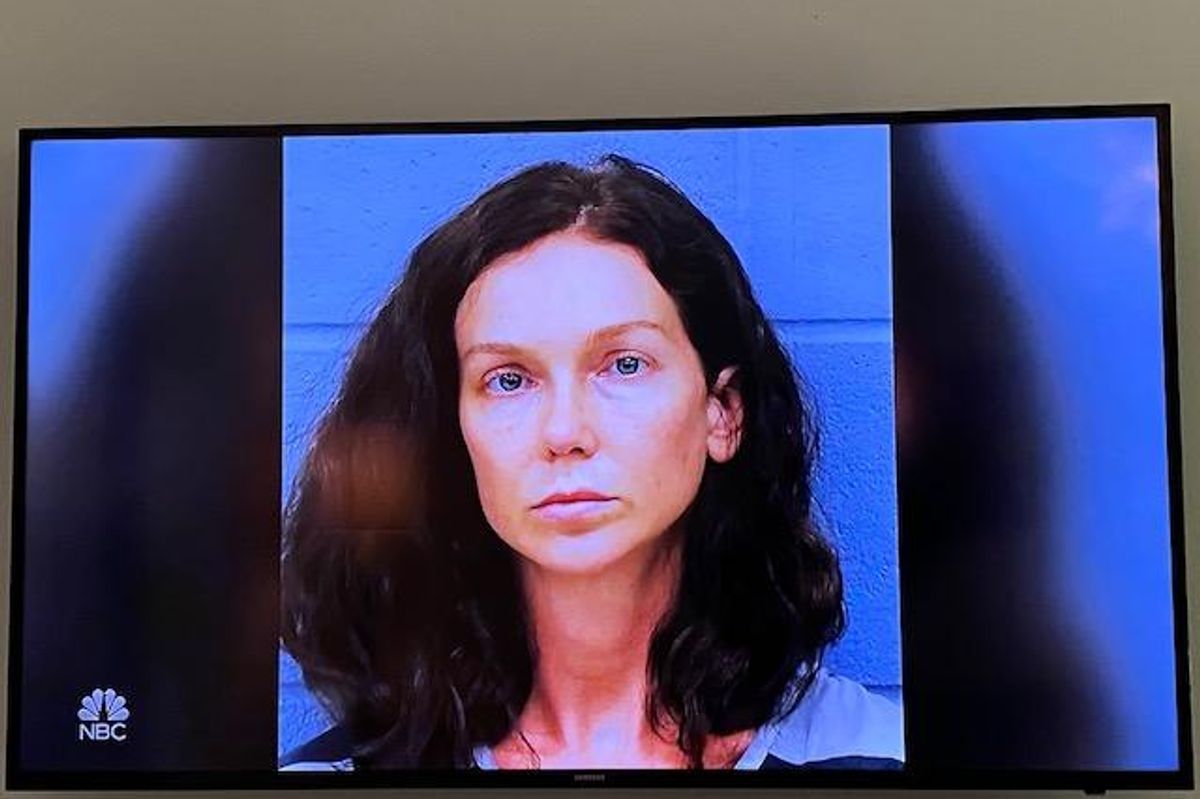 Austin's Kaitlin Armstrong after capture in Costa Rica.
(Editor's note: this is part two of a two part Austonia series tracking the Dateline NBC investigation of Moriah Wilson's murder. Read part one here.)
After pro gravel biker Moriah "Mo" Wilson is gunned down in South Austin on May 11, police investigators develop a "person of interest," Austin's Kaitlin Armstrong, 34, a real estate agent, yoga teacher, amateur cyclist, and longtime girlfriend of Austin cyclist Colin Strickland.
Originally from Michigan, where a childhood friend described her as "fun loving" and "smart," Armstrong finished college and traveled the world studying yoga, in places like Iceland, Bali, and Mexico. She ended up in Austin where she met Colin Strickland. The two were business partners in a vintage trailer business, along with her own venture flipping houses. "Business partners and life partners," NBC said.
---
According to NBC's evaluation of a police report, a friend of Wilson's, who remains anonymous, said that despite Strickland's relationship with Kaitlin Armstrong, Mo Wilson and Strickland had been seeing each other since their "fling" in Austin months before. NBC reports this friend told police that before she died, Wilson had received a number of calls from Kaitlin Armstrong warning her to stay away from Armstrong's boyfriend, Colin Strickland.
A second tipster claimed to have been present when Armstrong first learned that Wilson and Strickland had been seeing each other. The tipster said Armstrong became "enraged" and threatened to kill Moriah Wilson.
Police found an outstanding warrant for Armstrong for an unpaid botox bill, and brought her in for questioning. She was largely unresponsive to their inquiries. Then police discovered a typo in the warrant and were forced to release her.

Six days after Wilson's death, a police ballistics analysis pointed toward a 9mm weapon owned by Kaitlin Armstrong. In his police interview, Strickland had told police he had previously purchased two 9mm handguns, one for him and one for Armstrong.
Police obtained a warrant to arrest Kaitlin Armstrong for first degree murder, but when they went to arrest her, she was gone.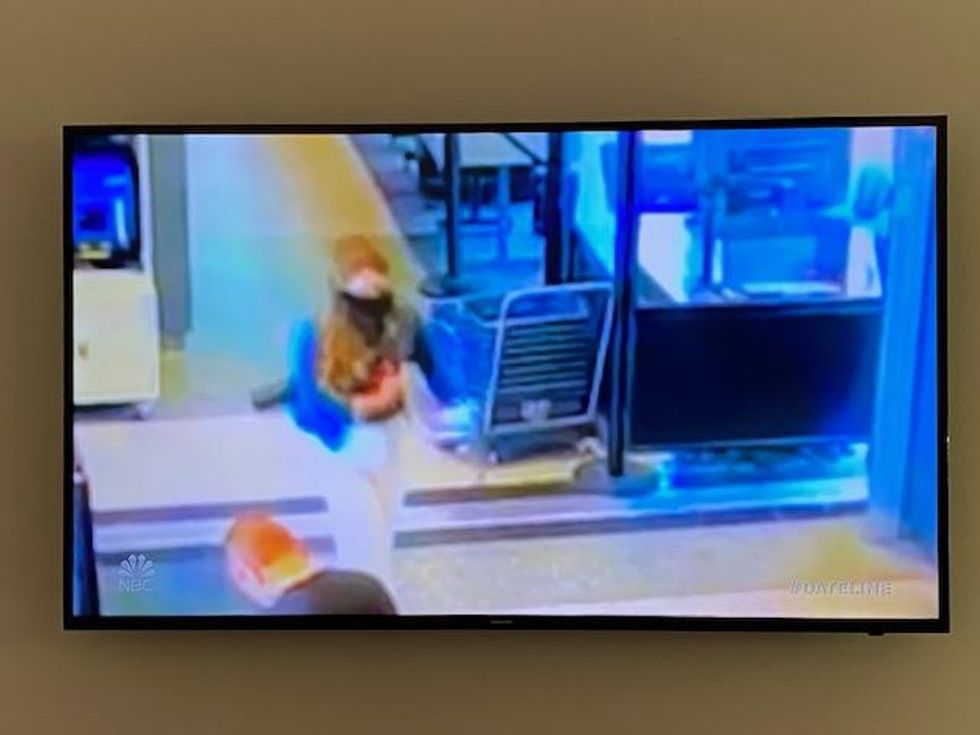 (Dateline NBC)
Disappearance
Austin police asked the U.S. Marshals to find her. The Marshals believed Armstrong was hiding in Austin, until 14 days after the murder when they discovered video from ABIA showing Armstrong, masked and carrying a yoga mat, about to board a plane 3 days after the murder. From Austin, Armstrong had flown to Houston and on to New York's LaGuardia, where the trail went cold.
The Marshals posted a reward, $5,000, asking the public for help. Help came with a tip that Armstrong had been seen in upstate New York a few days after arriving at LaGuardia. Investigators knew that Kaitlin's sister lived there, and went to investigate, but did not find any trace of Armstrong.
Another tip came that Kaitlin had been seen next at Newark International Airport on May 18. But, as before, there was no trail to follow.
But how could she travel without using her identification documents? And how could she survive without using her credit cards and bank account?
Back in Austin, police found her Jeep at a CarMax dealership, where she had sold it weeks before for $12,200.
Costa Rica
Meanwhile, in the small, end-of-the-road surfing town of Santa Teresa, Costa Rica, Kaitlin Armstrong had quietly arrived in town and was working for a local hostel, Don Jon's, checking in guests and teaching yoga.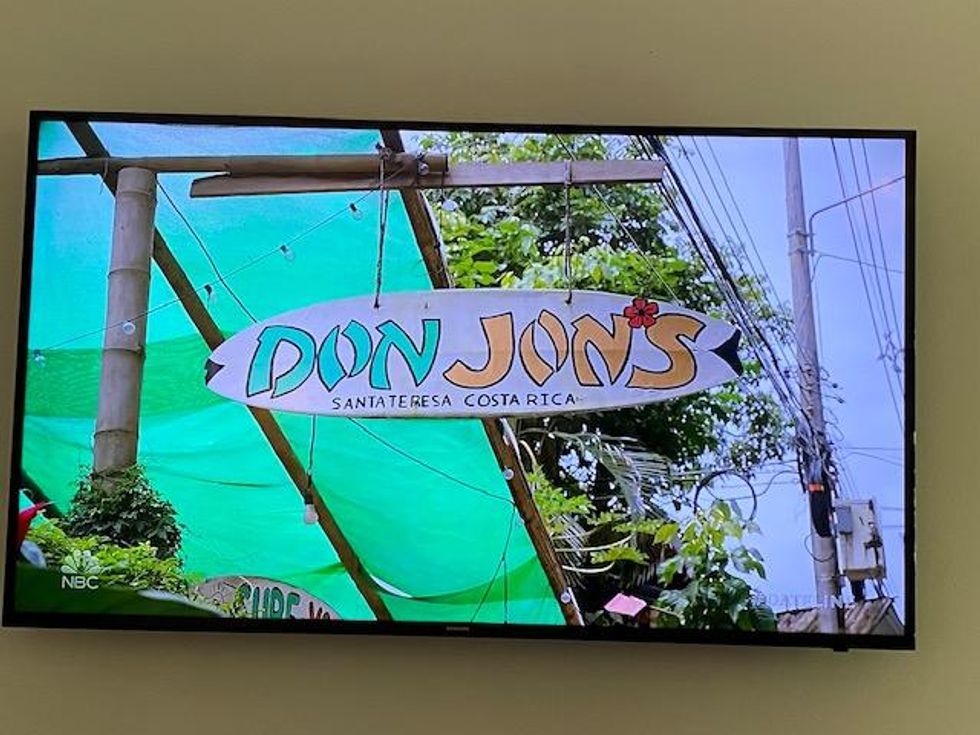 Dateline NBC
(Dateline NBC)
She befriended a local man who described Santa Teresa to NBC as "a really good place to hide out....it's the land of the unwanted, and the 'wanted.'"
At night, Armstrong became a regular at the town's one bar. She called herself "Ari," but didn't say much about past.
She dyed her hair dark and cut it shorter. She traveled to the capital, San Jose, where she may have had plastic surgery to change the appearance of her nose. Armstrong was later identified by an employee of the surgical center, but if that was her, she used a different name to register for the procedure.
Armstrong told people in Santa Teresa that she had had a surfing accident and needed treatment.
Capture
Summing it all up, Austin American-Statesman reporter Ryan Autullo said she "lacked the discipline, frankly, to not get caught." She did some things to conceal herself, but she also wanted to "have fun and live it up at the beach."
Around this time, working off the yoga mat clue, U.S. investigators were contacting police in "yoga destinations" around the world and circulating Armstrong's description. An officer in Costa Rica made inquiries, and was told about a "new yogi" in Santa Teresa.
43 days after Armstrong disappeared, police walked into Don Jon's and arrested her.
In the aftermath, a customer discovered Armstrong's documents, which he photographed before turning over to police. They included her sister's passport, and Armstrong's own passport, American Express Platinum Card, and her social security card.
Armstrong was extradited to the United States, returned to Austin, indicted for murder, and placed in jail with a $3.5 million dollar bail.
She pleaded not guilty, hiring Austin criminal attorney Rick Cofer to defend her.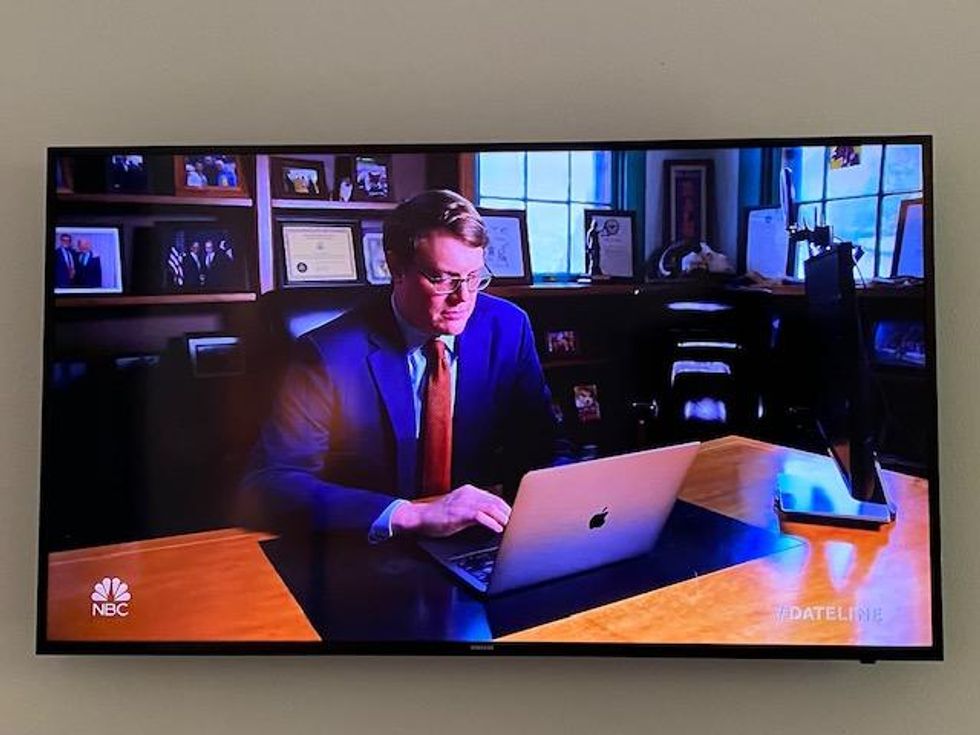 (Dateline NBC)
Cofer, a former prosecutor, was interviewed by NBC. He explained away every point of Armstrong's disappearance and apparent flight to a skeptical interviewer.
He identifies what he says are some weak points in the prosecution's case. Then he perhaps implies that he knows something prosecutors don't. "Kaitlin Armstrong is not guilty, Cofer said. "Evidence will come out that Kaitlin Armstrong was nowhere near the scene of Miss Wilson's murder."
A trial date was set for October 19, but a Travis County judge said in a ruling that an October trial is "highly unlikely."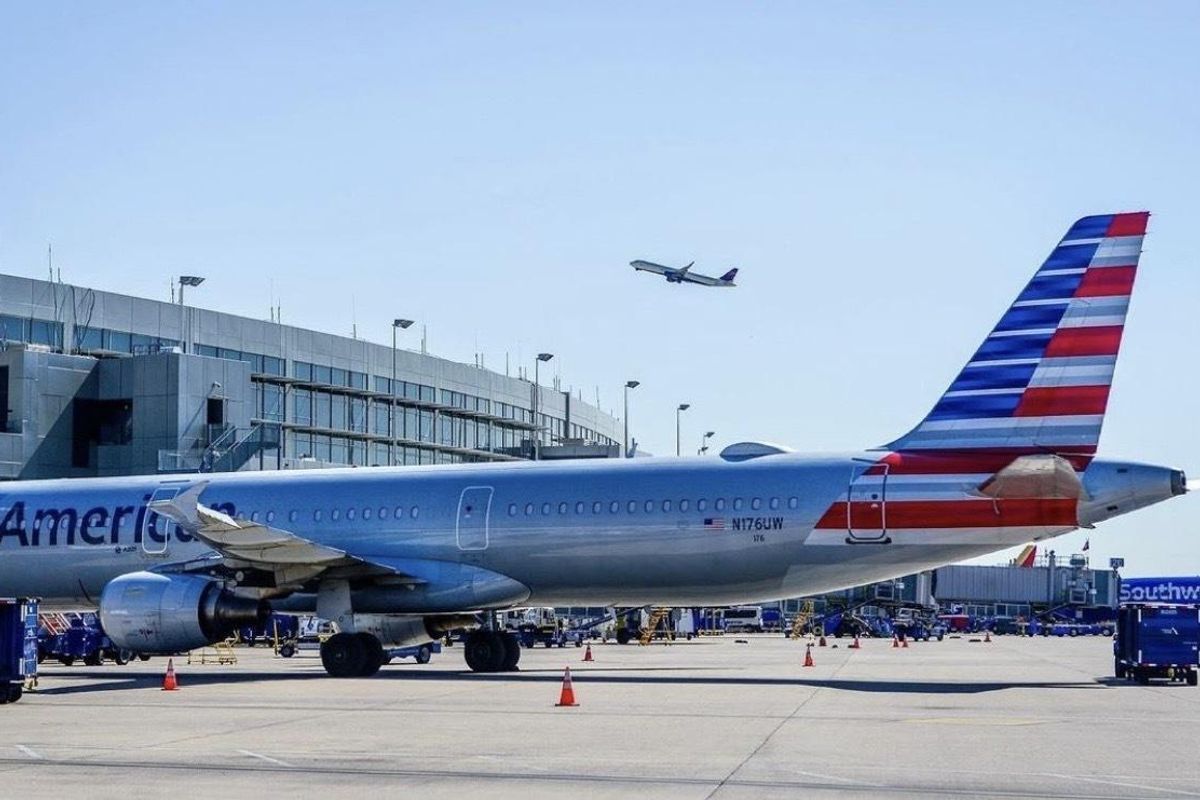 With major entertainment events slated for October, the Austin-Bergstrom International Airport is gearing up for a busy month.
Artists and music lovers are set to pack into Zilker Park for The Austin City Limits Music Festival in the coming two weekends. Following that, Formula One will bring racing fans to the Circuit of the Americas.
For those two events, the airport is anticipating high passenger days with 30,000 or more people departing flights.
ABIA recommends arriving at least two and a half hours in advance for domestic flights on those days. For ACL, it's expected on both Sundays of the festival along with the Monday and Tuesday after. The F1-driven high passenger days are expected on Oct. 20-21 and Oct. 23-26.
\u201c#AustinCityLimits visitors, you\u2019re in for a weird and wild ride \ud83e\udd18\u262e\ufe0f \n\nFlying in or out of our airport? We got firm and fun tips for you: https://t.co/RawVRalOXN\u201d

— Austin-Bergstrom International Airport (AUS) (@Austin-Bergstrom International Airport (AUS)) 1664894083
F1, especially, could draw in loads of travelers as the three-day event saw 400,000 attendees last year. ABIA warns that highways leading to the airport may see even higher traffic than usual around the event and that travelers should plan their route accordingly.
Bailey Grimmett, a spokesperson for ABIA, said travel numbers come in 24 hours in advance. So, it's hard to predict if the airport will see travel volumes at the same levels that have happened around previous F1 races or if it'll top ACL's flight traffic.
Still, she says historical knowledge points to a chance for it.
"We've had that Monday after F1 break the record for single busiest in airport history," Grimmett said. "So context clues I would say yes, but I can't confirm that. But the historical background points to that."
In anticipation of the high volume of flyers, the airport received additional TSA officers for security screening through the end of October. To prepare even further, the Department of Aviation and partners hosted a job showcase and hiring fair to address the continued labor shortage the airport has experienced.
Relief from hectic travel days is on the horizon with November likely to see a slowdown.
"I don't anticipate it will be as busy as October just because we don't have as many events going on," Grimmett said. "Thanksgiving is kind of our primary holiday that we see a lot of passengers coming in and out of the airport."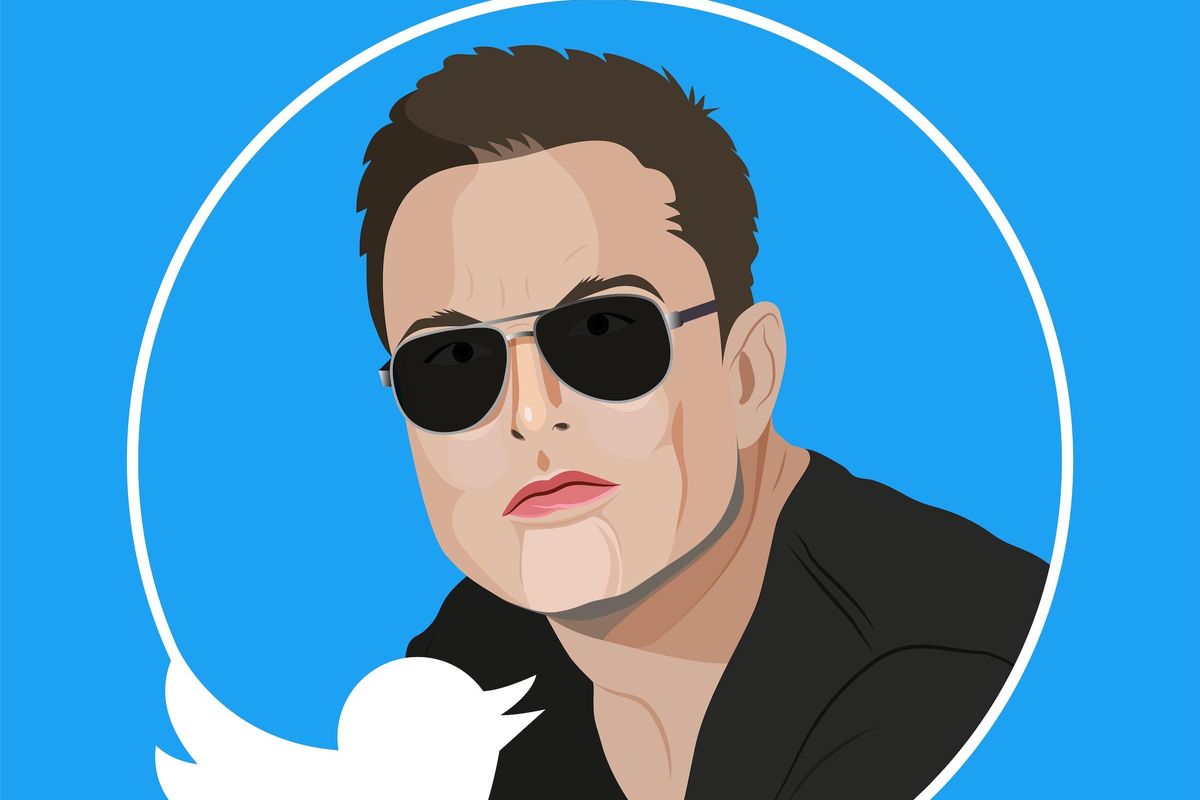 Shutterstock
Elon Musk has proposed once again to buy Twitter for $54.20 a share.
The news that Musk is offering to carry on with the $44 billion buyout was first reported by Bloomberg. Now, a filing with the Securities and Exchange Commission shows Musk made the proposal in a letter to the tech giant on Monday.
The New York Stock Exchange temporarily halted trading in Twitter stock twice Tuesday, first because of a big price move and the second time for a news event, presumably the announcement of Musk's renewed offer.
While the per share offer price on this latest proposal remains the same as the original offer, it's unclear if Musk has made other term changes or if Twitter would reject it. According to other reports, a deal could be reached this week.
The stock closed at $52.00/share Tuesday, indicating market uncertainty around the $54.20 offer.
After Musk informed Twitter of plans to terminate the original agreement in July, Twitter sued. A trial has been expected in Delaware Chancery Court on Oct. 17.
With the proposition of a buyout on the table again, it revives the question of whether Musk might move Twitter from San Francisco to Central Texas.
He's done so with some of his other companies. Tesla's headquarters in southeast Travis County had its grand opening earlier this year and tunneling business The Boring Company moved to Pflugerville. At least two other Musk companies, SpaceX and Neuralink, have a Central Texas presence without being headquartered here.
Technology journalist Nilay Patel this afternoon voiced concerns that owning Twitter and Tesla together could be problematic for Musk, as his Tesla manufacturing facilities in Germany and China are both in countries that have disputes with Twitter over content moderation and censorship.
Telsa shares fell after the Twitter news became public, before rallying to close up, at $249.44.