Get connected with our daily update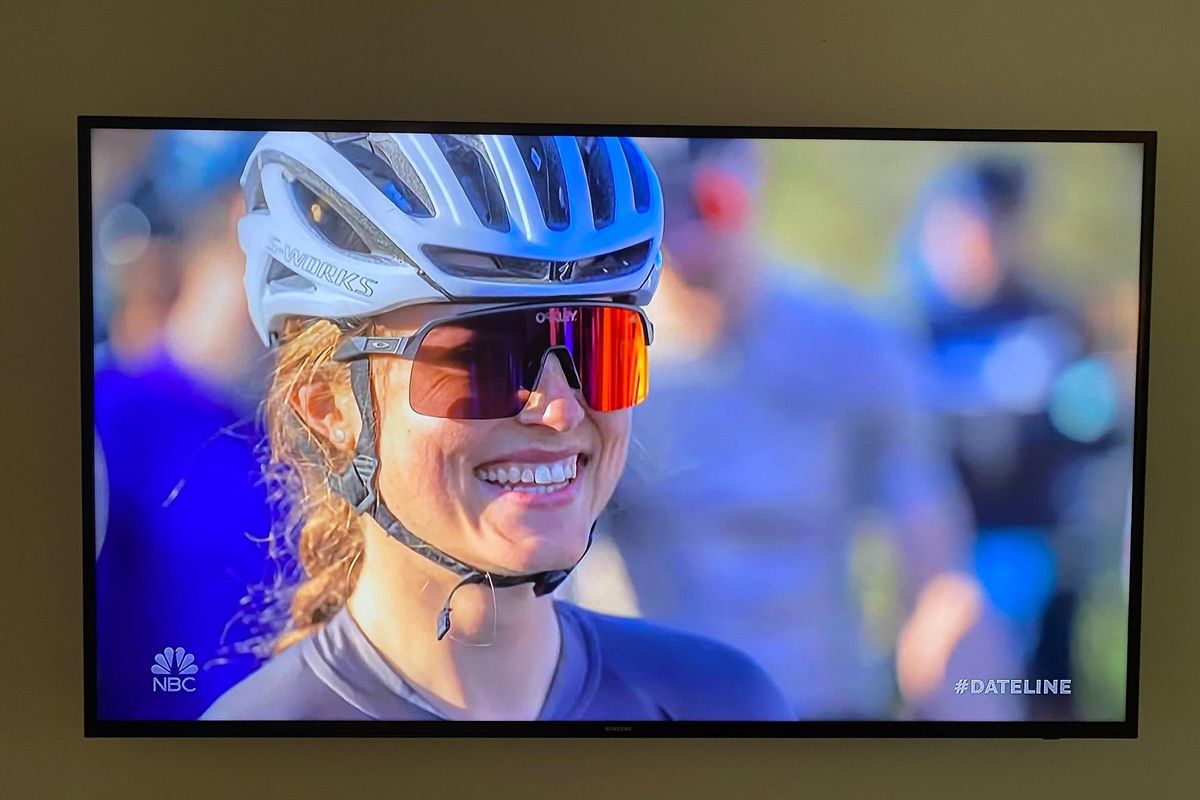 Dateline NBC
(Editor's note: this is part one of a two part Austonia series. Read Part Two here.)
Lester Holt's Dateline NBC has kicked off its new season with a two hour episode, The Last Ride, examining the Austin shooting death of pro cyclist Moriah "Mo" Wilson on May 11.
Hosted by Keith Morrison, NBC brings considerable investigative resources, well beyond the resources and capabilities of local Austin media. They sent producers and crews to Austin, New York, and Costa Rica, interviewing people related to the case and uncovering more information. They collected numerous photos and archival videos. They located and reviewed court documents. And they hired a consulting detective to help analyze evidence.
---
Woven throughout the segment are on-camera insights from Austin American-Statesman reporter Ryan Autullo, who covered the story for the paper.
Moriah "Mo" Wilson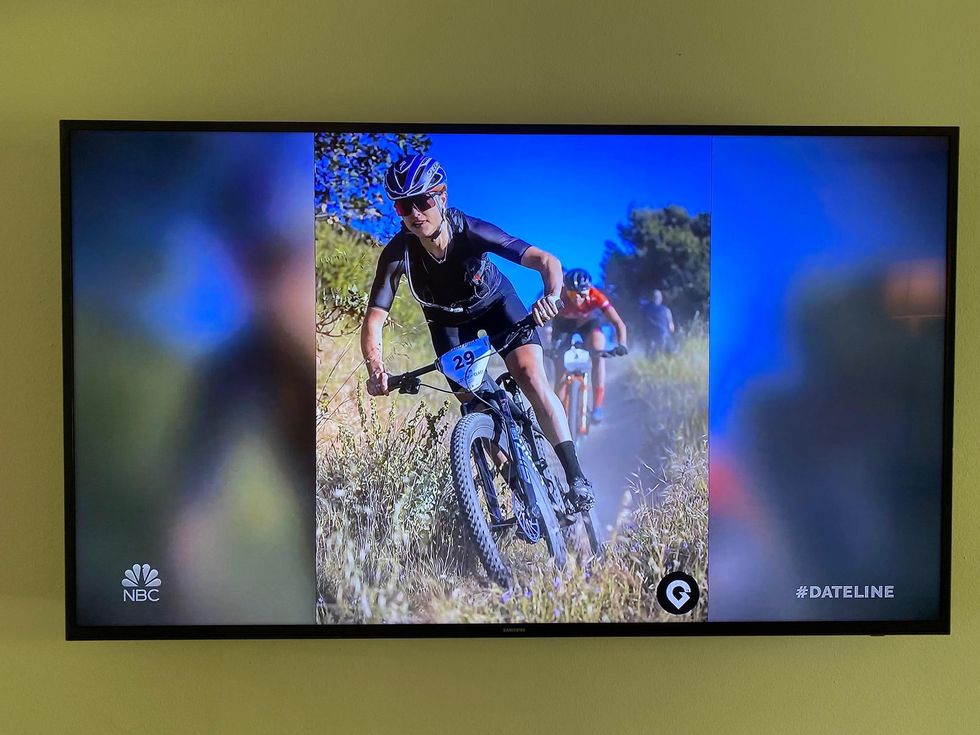 Moriah "Mo" Wilson
Dateline NBC
Wilson is portrayed as a "bright young star," a ski racer from Vermont who moved to California and switched to racing bikes, rapidly rising to the top of gravel racing's pro ranks. Her rise was so sudden that despite being immensely popular among the cycling community, the racers did not know much about her.
Mo Wilson had no real ties to Austin. She was here preparing for a race, staying with a female friend in an alley apartment over a South Austin garage.
On the second night of her Austin trip, her friend came home to find Moriah on the floor, bleeding, with multiple gunshot wounds. The friend called 911 and administered CPR, but was unable to save Moriah.
Police found 9mm shell casing on the apartment floor, and discovered that Wilson's very expensive bike was missing. It was soon found, hidden in nearby bushes.

A witness, the property landlord who was working inside the garage at the time, said he opened the garage door to exit and heard someone running down the exterior stairs from the apartment above. As he left the garage, he said in a statement that he thought he saw someone riding a bicycle down the alley, away from the scene. He did not mention hearing any gunshots.
Colin Strickland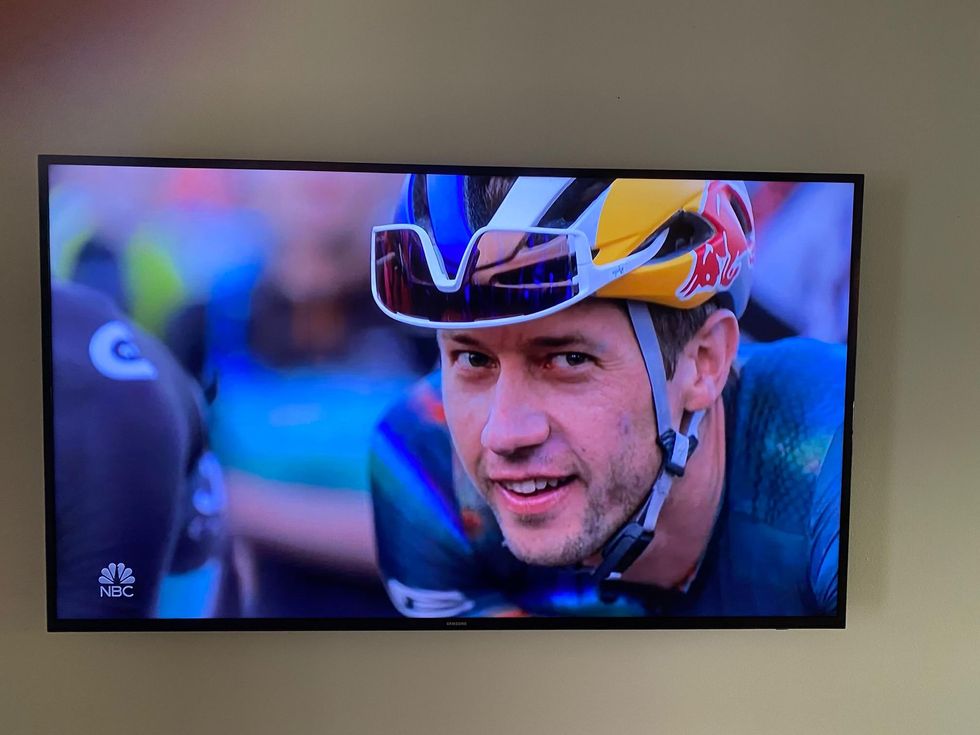 Colin Strickland
Dateline NBC
Authorities focused their attention, initially, on Austin pro cyclist Colin Strickland, at that time a Red Bull sponsored athlete. Police were told that Strickland and Wilson had spent the early evening together, riding on his motorcycle to swim at Deep Eddy Pool and eating dinner afterward at nearby Pool Burger.
The two were well acquainted. A friend said that Mo Wilson and Colin Strickland had met and "hit it off" in July 2021, at a San Diego bike race called the Belgian Waffle Ride.
A few months later, in October, Moriah Wilson visited Austin, staying with the same friend in the same apartment where she died. On that visit, according to NBC, Wilson and Strickland had a "fling."
Not clear, according to NBC, is whether Wilson knew that Strickland was in a long term relationship with Austin real estate agent and amateur rider Kaitlin Armstrong (no relation to cyclist Lance Armstrong).
A few months later, at a race in Fayetteville, Arkansas, Strickland was there with Armstrong by his side. Wilson was confused, and NBC reports that she texted Strickland for clarification, but didn't get it. His vague responses to Wilson's questions, according to NBC, did not directly address the extent of his relationship with Kaitlin Armstrong.
The day after Wilson's murder, NBC reports that Strickland voluntarily spoke at length with police, providing what NBC characterizes as a "precise, to-the-minute" account of their time together on the previous evening.
NBC says there was support for Strickland's timeline from a variety of electronic sources, including security camera video and a time-coded electronic lock on the apartment door that was opened with a special code established only for Wilson.
The door lock recorded Moriah Wilson leaving the apartment at 5:55 p.m. At 8:16, security footage shows Wilson and Strickland leaving Pool Burger on his motorcycle. More data shows when Wilson entered the apartment and documents Strickland riding away.
Based on that data, Austin police ruled out Strickland as the potential killer, NBC says.
Kaitlin Armstrong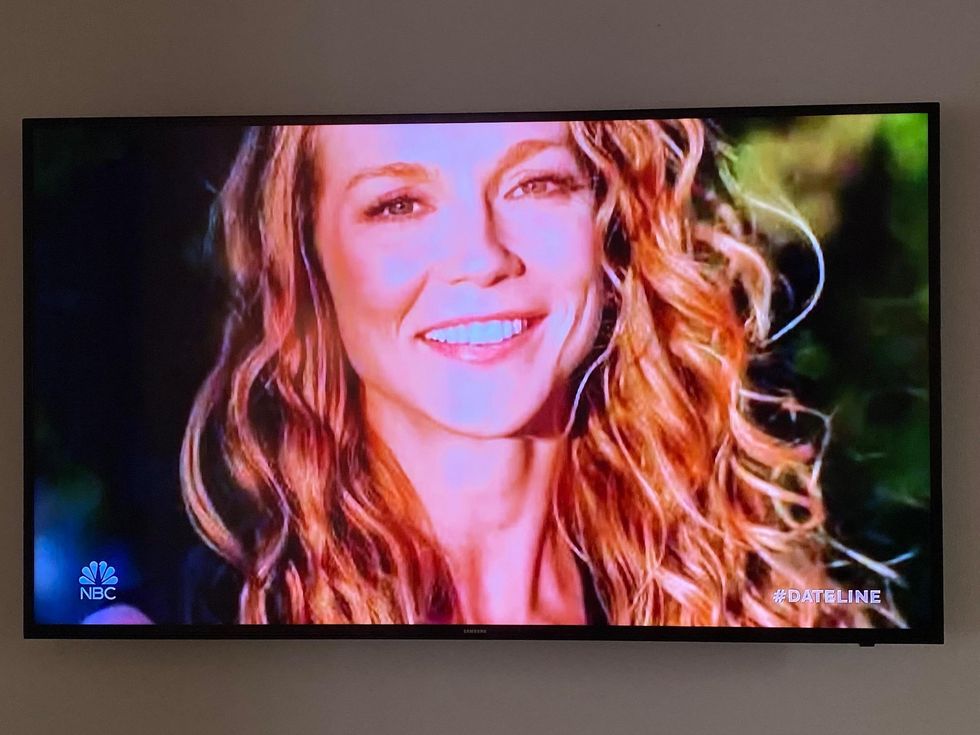 Kaitlin Armstrong
Dateline NBC
But in the data were two important clues.
Ten minutes before Moriah and Colin returned from swimming and having dinner, a Ring camera showed a dark Jeep Cherokee with a "complicated bike rack" driving through the alley, past the apartment.
Eleven minutes later, NBC reports that a different Ring cam pictured what looked like the same vehicle driving slowly by, and then stopping, behind the apartment where Moriah was killed. This was one minute after the electronic lock indicated that Moriah opened the apartment door after being dropped off by Strickland.

"This was somebody that was watching [the apartment]," said DATELINE host Morrison. The car's driver, "an obvious person of interest."

The next morning, when police visited Strickland's home, there was a black Jeep Cherokee with a "very elaborate bike rack" parked by his house.
Who did the Jeep belong to? It was not his. It belonged to Strickland's long-time girlfriend, Kaitlin Armstrong.
(Next read the conclusion of our two part series, in which Armstrong disappears, is later found in Costa Rica, and extradited back to Travis County. Read about the interview with her attorney, who goes beyond a "reasonable doubt" defense and says there will be evidence that will exonerate her.)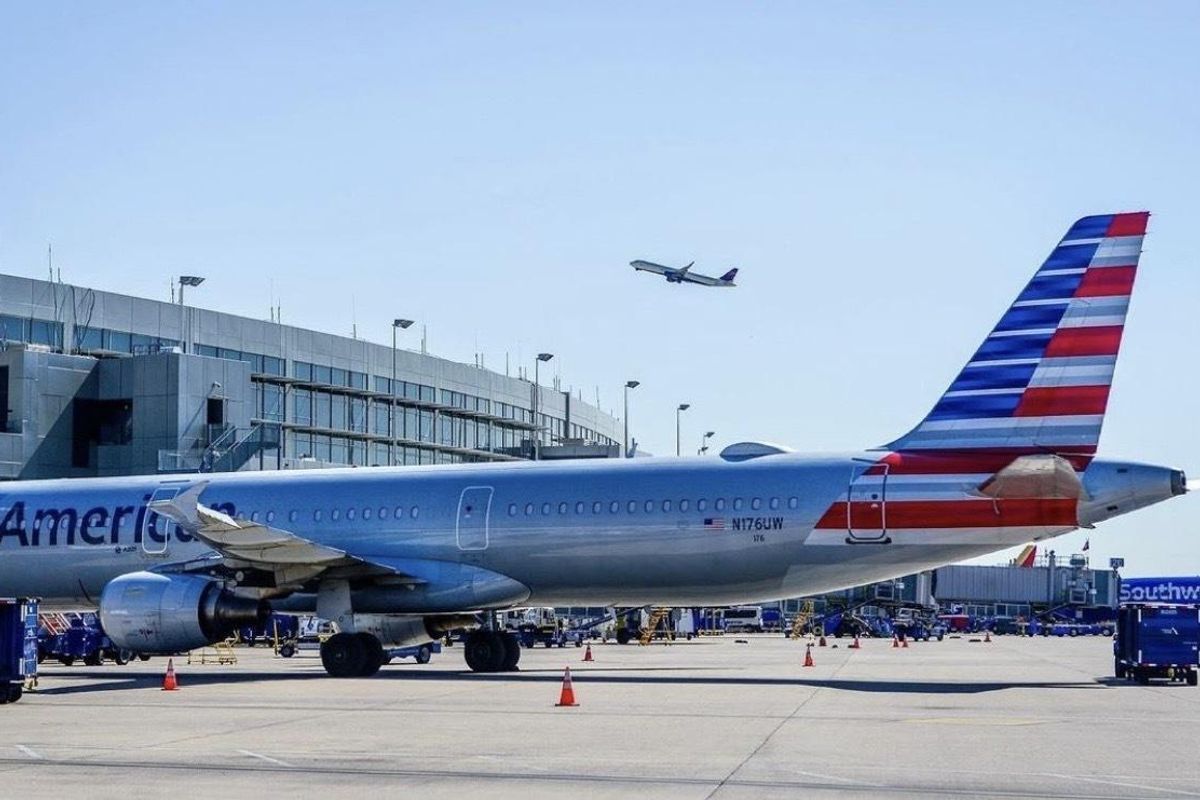 With major entertainment events slated for October, the Austin-Bergstrom International Airport is gearing up for a busy month.
Artists and music lovers are set to pack into Zilker Park for The Austin City Limits Music Festival in the coming two weekends. Following that, Formula One will bring racing fans to the Circuit of the Americas.
For those two events, the airport is anticipating high passenger days with 30,000 or more people departing flights.
ABIA recommends arriving at least two and a half hours in advance for domestic flights on those days. For ACL, it's expected on both Sundays of the festival along with the Monday and Tuesday after. The F1-driven high passenger days are expected on Oct. 20-21 and Oct. 23-26.
\u201c#AustinCityLimits visitors, you\u2019re in for a weird and wild ride \ud83e\udd18\u262e\ufe0f \n\nFlying in or out of our airport? We got firm and fun tips for you: https://t.co/RawVRalOXN\u201d

— Austin-Bergstrom International Airport (AUS) (@Austin-Bergstrom International Airport (AUS)) 1664894083
F1, especially, could draw in loads of travelers as the three-day event saw 400,000 attendees last year. ABIA warns that highways leading to the airport may see even higher traffic than usual around the event and that travelers should plan their route accordingly.
Bailey Grimmett, a spokesperson for ABIA, said travel numbers come in 24 hours in advance. So, it's hard to predict if the airport will see travel volumes at the same levels that have happened around previous F1 races or if it'll top ACL's flight traffic.
Still, she says historical knowledge points to a chance for it.
"We've had that Monday after F1 break the record for single busiest in airport history," Grimmett said. "So context clues I would say yes, but I can't confirm that. But the historical background points to that."
In anticipation of the high volume of flyers, the airport received additional TSA officers for security screening through the end of October. To prepare even further, the Department of Aviation and partners hosted a job showcase and hiring fair to address the continued labor shortage the airport has experienced.
Relief from hectic travel days is on the horizon with November likely to see a slowdown.
"I don't anticipate it will be as busy as October just because we don't have as many events going on," Grimmett said. "Thanksgiving is kind of our primary holiday that we see a lot of passengers coming in and out of the airport."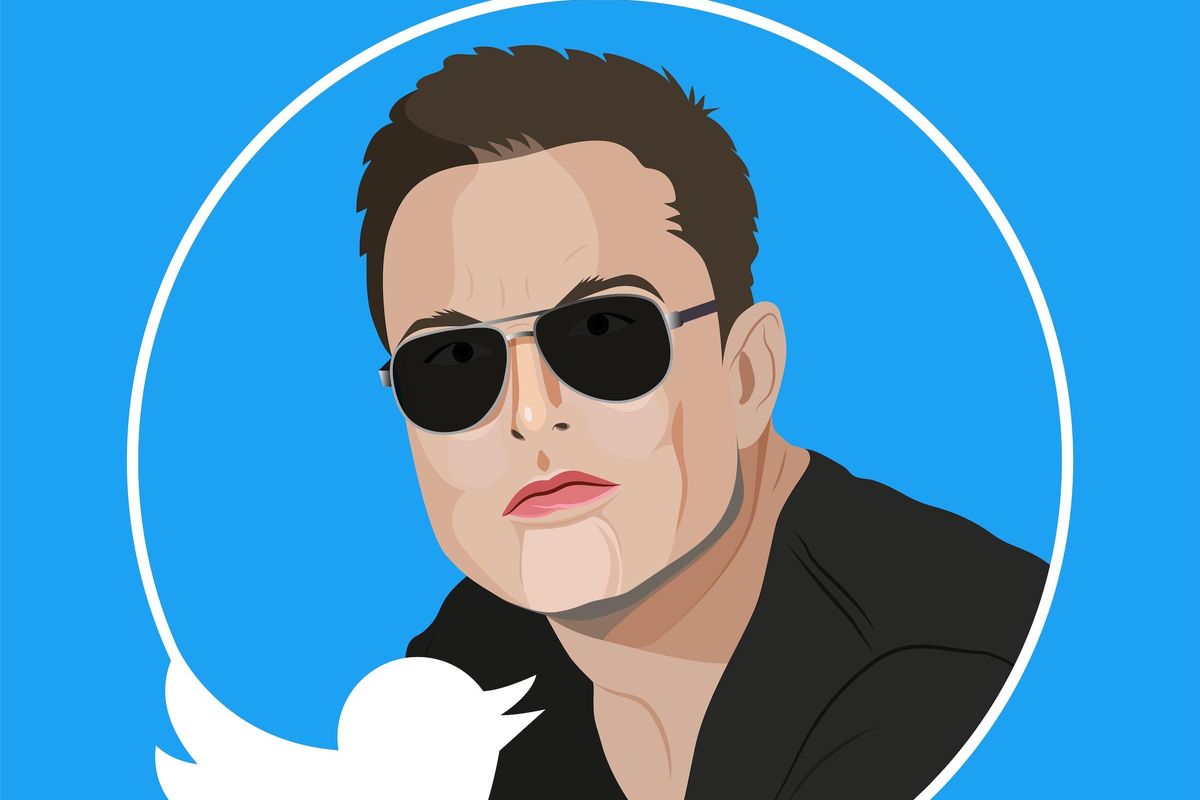 Shutterstock
Elon Musk has proposed once again to buy Twitter for $54.20 a share.
The news that Musk is offering to carry on with the $44 billion buyout was first reported by Bloomberg. Now, a filing with the Securities and Exchange Commission shows Musk made the proposal in a letter to the tech giant on Monday.
The New York Stock Exchange temporarily halted trading in Twitter stock twice Tuesday, first because of a big price move and the second time for a news event, presumably the announcement of Musk's renewed offer.
While the per share offer price on this latest proposal remains the same as the original offer, it's unclear if Musk has made other term changes or if Twitter would reject it. According to other reports, a deal could be reached this week.
The stock closed at $52.00/share Tuesday, indicating market uncertainty around the $54.20 offer.
After Musk informed Twitter of plans to terminate the original agreement in July, Twitter sued. A trial has been expected in Delaware Chancery Court on Oct. 17.
With the proposition of a buyout on the table again, it revives the question of whether Musk might move Twitter from San Francisco to Central Texas.
He's done so with some of his other companies. Tesla's headquarters in southeast Travis County had its grand opening earlier this year and tunneling business The Boring Company moved to Pflugerville. At least two other Musk companies, SpaceX and Neuralink, have a Central Texas presence without being headquartered here.
Technology journalist Nilay Patel this afternoon voiced concerns that owning Twitter and Tesla together could be problematic for Musk, as his Tesla manufacturing facilities in Germany and China are both in countries that have disputes with Twitter over content moderation and censorship.
Telsa shares fell after the Twitter news became public, before rallying to close up, at $249.44.