Get connected with our daily update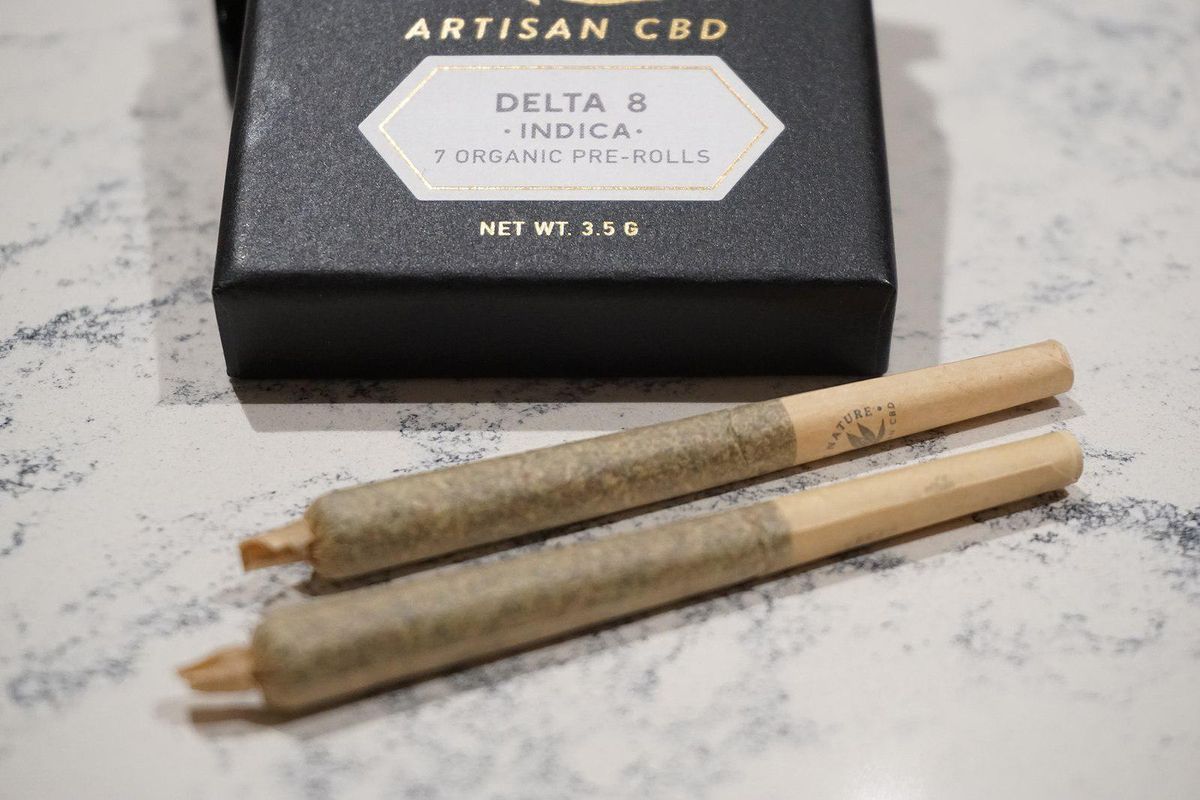 You've probably heard of tetrahydrocannabinol, the active compound in cannabis, and CBD, the non-intoxicating relative of THC, but there's a new psychoactive chemical compound in town: Delta 8.
Delta 8 is the legal "little brother" which exhibits lower psychotropic potency than the commonly known THC, Delta 9. Most smoke shops and gas stations in the Austin area have been carrying the revolutionary new product for anywhere from six months to a year, to immense success.
Green Herbal Care owner Oz Millman said his store originally started out selling just CBD but adding Delta 8 to the shelves earlier this year has changed the direction of the business.
"When we started selling Delta 8, immediately after like two or three months, the majority of the sales became Delta 8—like 90%," Millman said. "CBD is way less popular than before, I guess more people like to get high."
​How is it legal?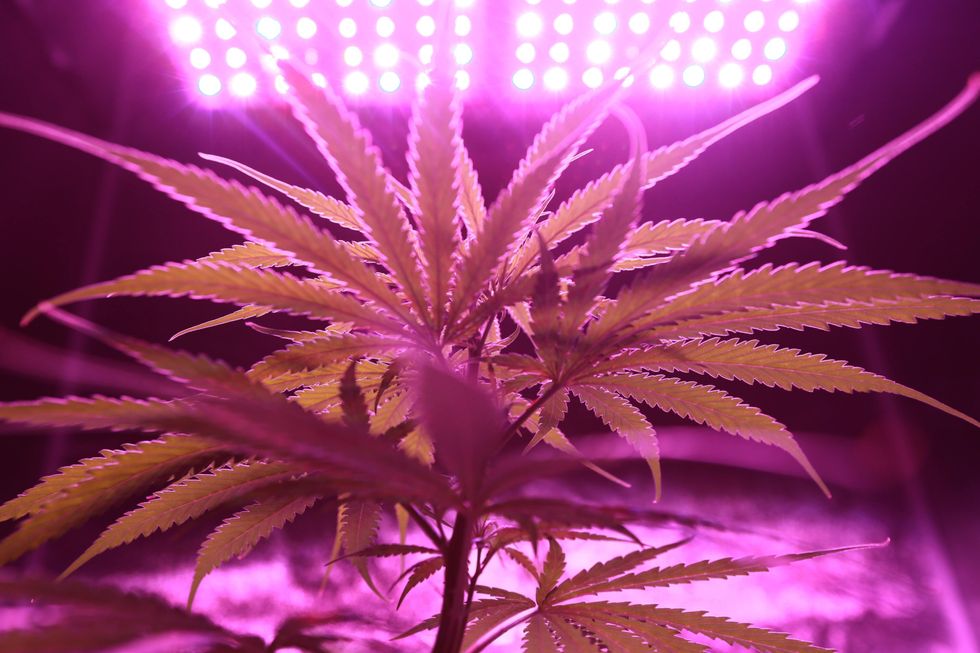 When the 2018 Farm Bill passed through Congress, it legalized all parts of the hemp plant and its hundreds of compounds for the creation of products under 0.3% THC. Products sold with more than 0.3% Delta 9 or the much less common Delta 10 are still prohibited.

Delta 8 occurs naturally in hemp in very small amounts, around 1%, and is extracted from the plant. Delta 8 is usually extracted and converted through a chemical process from CBD since it is so scarce. "It's the same in nature but in a bigger amount, so it's not something synthetic," Millman said. "You get a lot of the health benefits of CBD."
After two years of legality, you can find Delta 8 in most smoke shops, gas stations and sometimes even grocery stores. It is sold in a wide variety of forms: pre-rolls, flower (pieces of the plant itself), gummies, vapes, candy, capsules and tinctures.
What makes Delta 8 popular?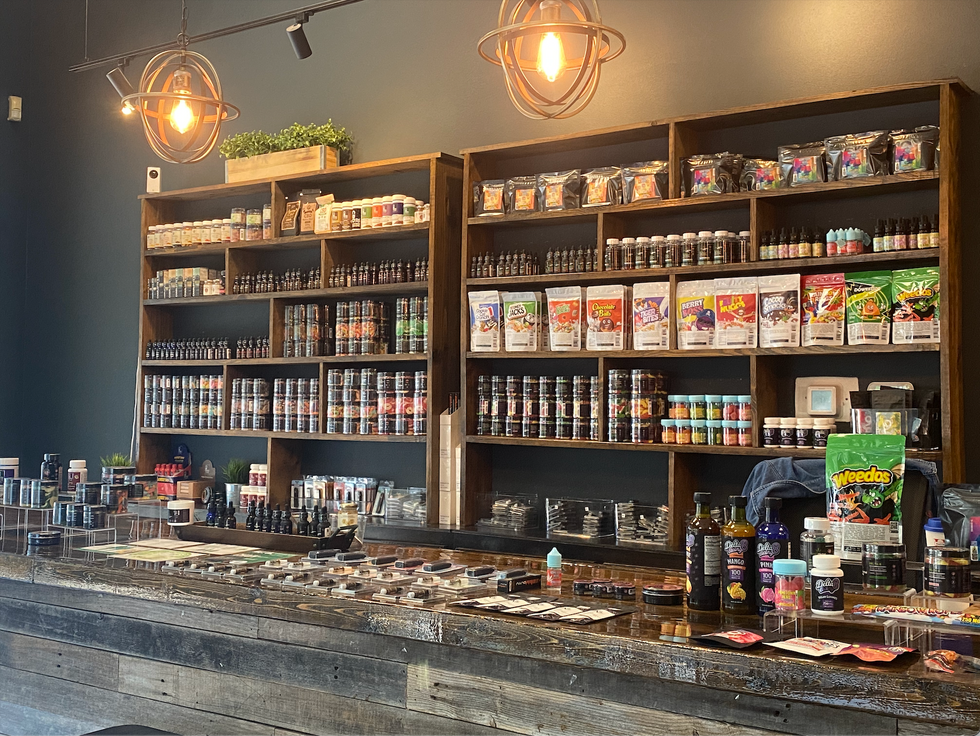 Green Herbal Care, 5601 Brodie Lane, sells an array of Delta 8 and CBD products. (Laura Figi/Austonia)
In part, because it's a legal way to get high, Millman said, but Delta 8 also has antiemetic, anxiolytic, appetite-stimulating, analgesic, anti-inflammatory and has neuroprotective properties according to the Mayo Clinic and dispensary Delta 8 Austin. The "high" users get from Delta 8 often results in less paranoia and you can get it in the same forms as Delta 9 THC.
"A lot of people prefer it because they don't get the bad side effects of Delta 9," Millman said. "The great thing about it is it's completely legal and people can order it online."
After hearing about Delta 8 from a friend, 23-year-old Logan Wolfgang said she prefers smoking it to THC because it gives her a baseline calm and doesn't set off her schizophrenia.
"Delta 8 is just so much easier to access and it's cheap and legal," Wolfgang said. "I'm less worried about getting caught with it."
Self-proclaimed "pothead" Rich M., a local bar manager who asked his last name not be used because of the stigma around marijuana, has been smoking weed for around 20 years and has tried Delta 8 a few times. Lately, he said he's been drinking sodas that contain Delta 8 mixed with pre-workout, which he says help him focus on menial tasks. Rich says he has a lot of friends who enjoy Delta 8 but he hasn't been fully converted.
"All my friends are potheads but I think I'm the only one that still reliably uses my THC vape," Rich said. "The problem with Delta 8 is the sodas have been anywhere from like 'I barely feel it,' to like 'I am high for like hours.'"
​What are the risks?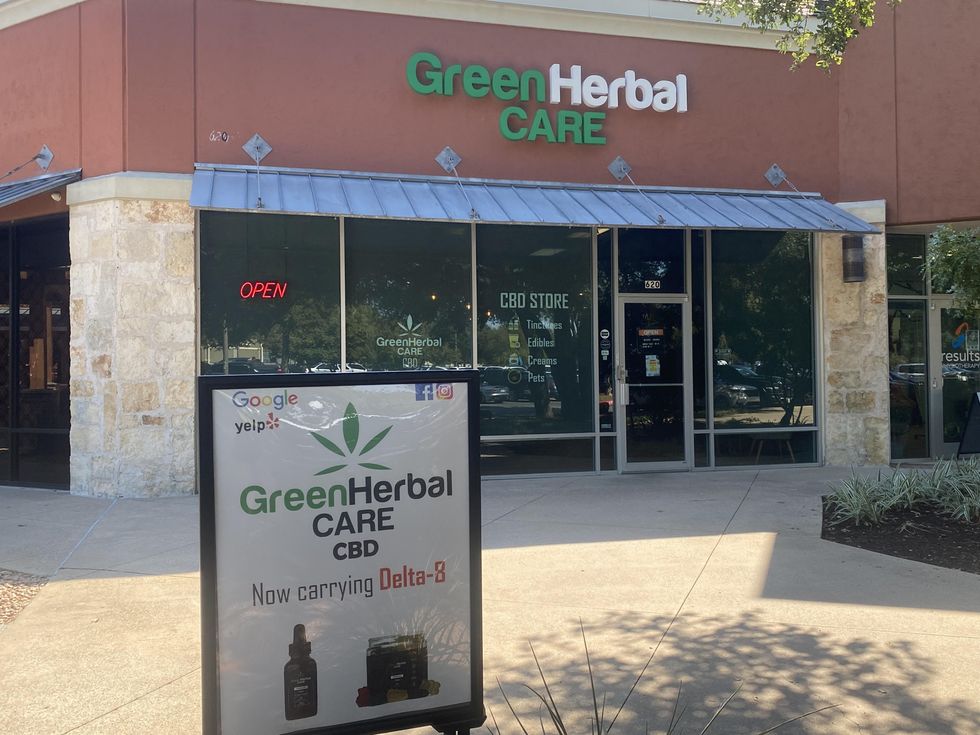 Rich and Millman see one main problem with Delta 8 that could potentially be solved by full legalization: lack of regulation.

Transparency is a problem, according to Millman, who said, unfortunately, it falls on the customer to be careful who to source Delta 8 from. Some products could be contaminated or contain heavy metals and on top of that, there is no age restriction to buy it, though Millman chooses to sell it only to people 21 and older.
Both parties are hoping for legalization, which they say would ideally make it safer to buy, consume and use reliably. Rich isn't too worried about it being bad for him, though he said he doesn't like the uncertainty. For now, he said he's going to stick to what he knows and take a break from Delta 8.
"I'm all for legal legalization, or decriminalization of everything—I think that it's crazy that it's not here," Rich said. "Having it legalized and regulated is like a good thing but they're not going to touch this with a 10-foot pole unless they just make it illegal, so it's just going to continue to exist in this limbo."
Wolfgang says she did her research and hopes for legalization, but as far as she's concerned, it's better than smoking cigarettes or regular flower.
"I would quicker smoke Delta 8 more than I would smoke spice," Wolfgang said. "The ease of access, how it seems better than synthetic weed and things like that. I think that it'll probably stick around for a bit, especially while it keeps being legal and typical weed (isn't)."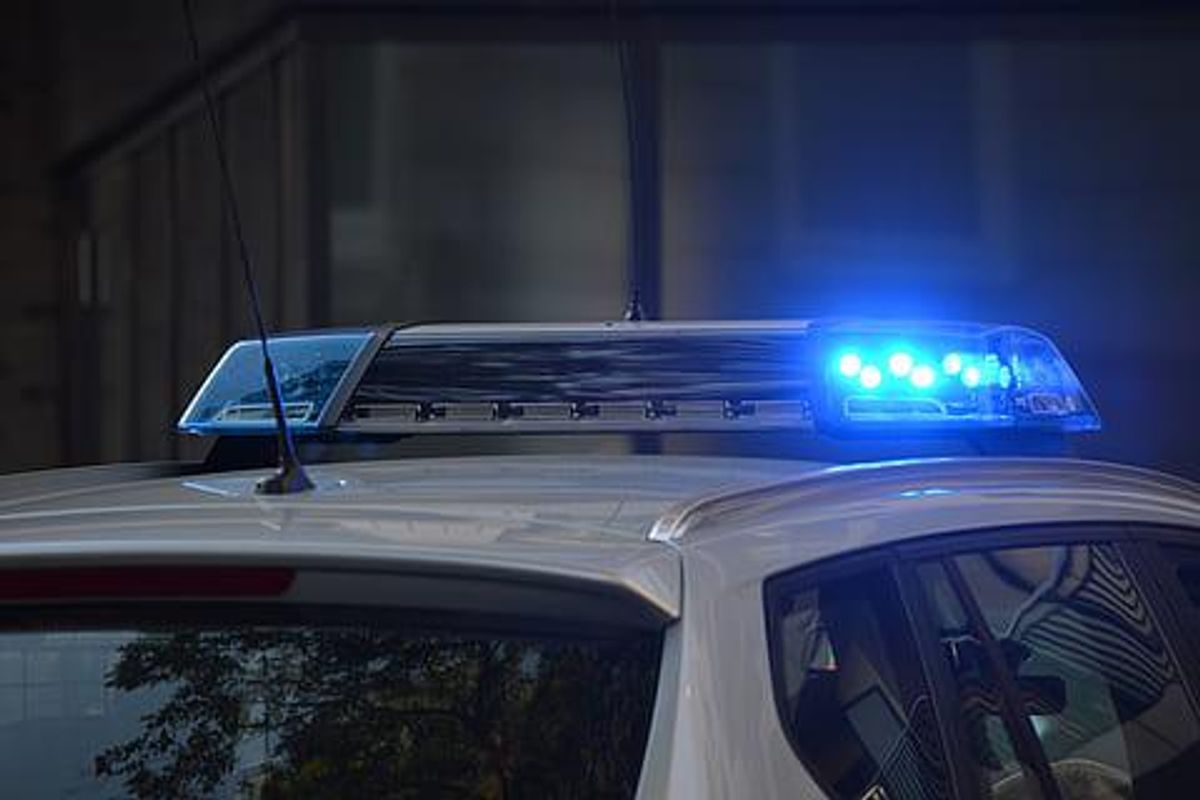 Police are searching for a man described as wearing a yellow shirt on a bike after two were shot near Republic Square Park in downtown Austin.
The Austin Police Department responded to a call at Fourth and Guadalupe streets just before 7:45 a.m. According to Austin-Travis County EMS, both were taken to the hospital. One person sustained life-threatening injuries while the other did not.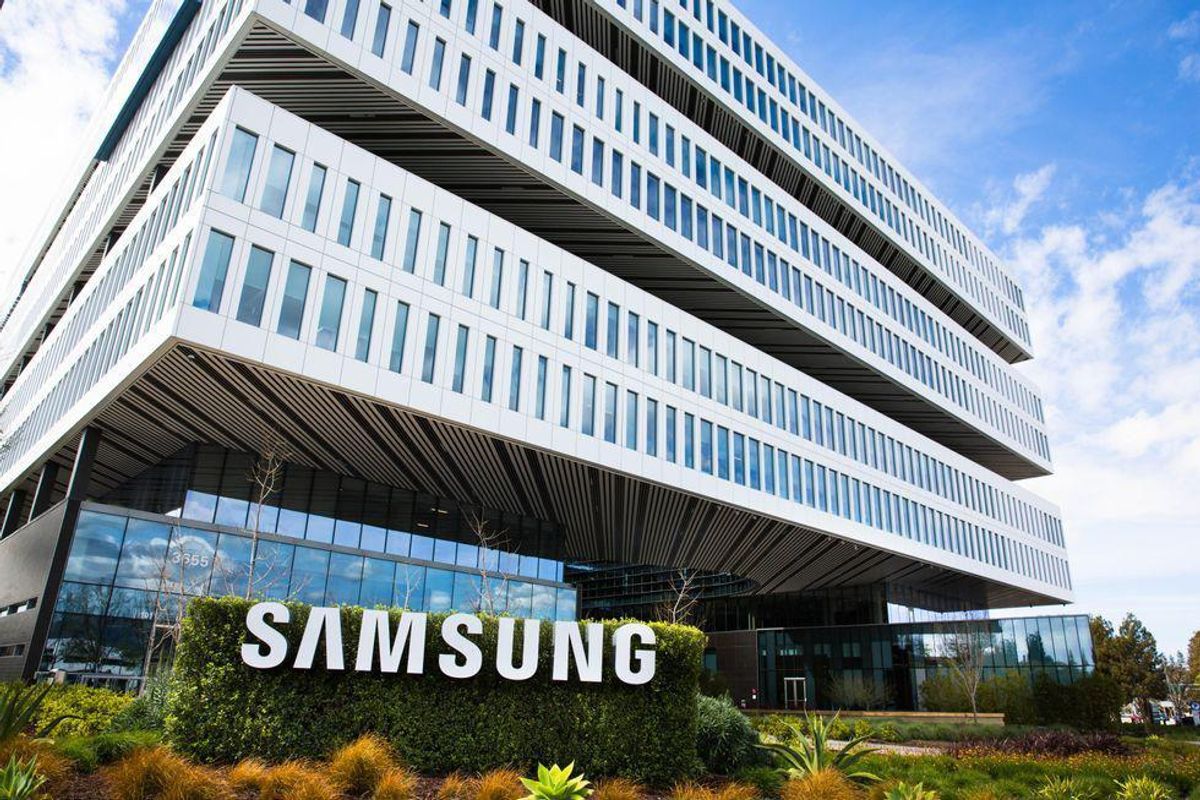 Samsung might soon be making more moves in the Austin metro.
The tech giant, which made waves as it announced plans to build a $17 billion chip plant in Taylor in late 2021, might be looking to expand in the Northeast Austin area, according to an Austin Business Journal report.
ABJ said the South Korean company is seeking more tax breaks from nearby Taylor and Manor school districts. The company filed documents requesting Chapter 313 incentives related to the breaks Saturday, and ABJ said each district will review the requests separately on Tuesday.
"While we do not have specific plans to build at this time, the Chapter 313 application process is part of our long-term planning to evaluate the viability of potentially building additional fabrication plants in the U.S.," Samsung Austin Semiconductor LLC.'s director of communications, Michele Glaze, told the ABJ.
But Samsung has made headlines for more than just the $17 billion plant: In early 2022, the company caught heat for two separate spills of millions of gallons of wastewater into tributaries near its semiconductor plant.
While no expansion is promised, ABJ speculates that expansions could occur at the 1,200 acre planned Taylor factory or near the chipmaking factory on Austin's East Parmer Lane. Both expansions could bring even more revenue and job opportunities to Samsung's Texas home.