Get connected with our daily update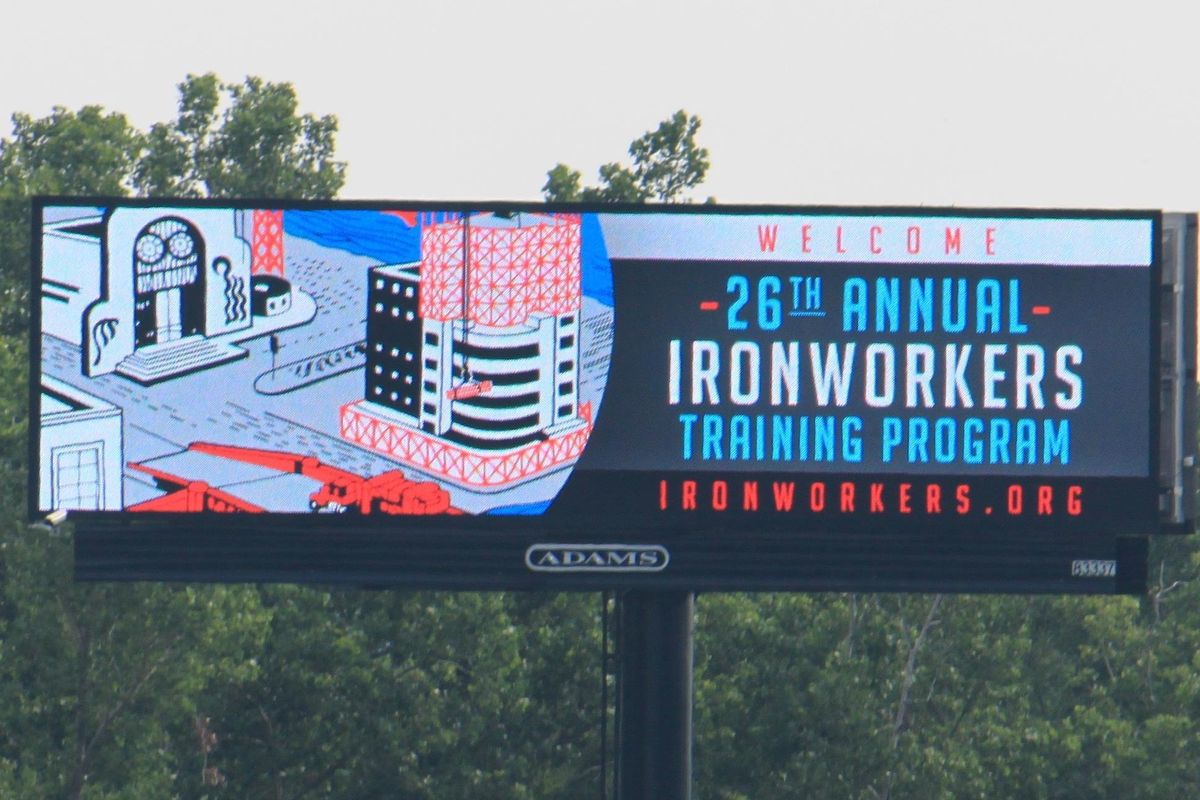 Up to 85 digital commercial billboards could light up the skies all over nature-loving, small-business-owning Austin after a decades-old ban on the bright, flashy signs was recently found by a court to be unconstitutional.
---
The billboards, which switch images up to every eight seconds, offer exponentially more affordable ad options for small business owners but create what opponents call "visual blight" along highways in both urban centers and unincorporated areas.
At least one City Council member, whose district could include up to 20 digitized billboards if the opinion stands, indicates she would fight for the current ban.
"I believe the City's prohibition of off-premise digital signage stands on solid legal ground, and I will be talking with City legal staff to ensure that this rule remains in place," said Council Member Kathie Tovo, whose District 9 includes much of downtown.
The opinion is focused on an Austin lawsuit but, if allowed to stand with no appeals, would set a precedent that could have statewide and national implications.
The signs in question are "off-premise," which means they advertise businesses that are not at the property where the sign is located. "On-premise" signs are more loosely regulated, and digital signs are generally allowed if they are on the business property.
The two companies who own the analog signs in lawsuit, Lamar Advertising Company and Reagan Outdoor Advertising, asked the city of Austin to allow them to digitize their signs in 2017 but were denied based on the city's sign code.
They sued, arguing, among other things, that the regulations were discriminatory because they allowed some signs to be digital and not others, a distinction they said was content based—and thus violated the First Amendment—because the signs' content is what indicates whether it is off-premise or on-premise. The Fifth Circuit agreed in its Aug. 25 opinion.
The argument against them is at odds with Austin's culture of supporting small businesses, which would benefit from having access to more sign inventory at lower prices and avoiding costs of production, Bill Reagan, founder, chairman and CEO of Reagan Outdoor Advertising, told Austonia in an interview.
"We look forward to the ability to avail ourselves of this technology," Reagan said. "Everything in this world is going more and more digital, not less. Billboards shouldn't be excluded from that technological evolution."
But in a town that loves the soft lights of its historic moon towers and has tried to guard against over-populating the highways with billboards, the idea of digital signs, officially known as "changeable electronic variable message" billboards, blazing against the night sky is a tough one to swallow for opponents.
"It just doesn't make sense for Austin," said Sarah Tober, executive director for Austin-based Scenic Texas told Austonia. "We are a city that loves our wild, natural beauty, and this is the furthest thing from that."
In a Sept. 23 letter to Austin Mayor Steve Adler and the City Council, the group asked the city to appeal the ruling. City officials have not yet indicated whether they will appeal. Their deadline is January 2021.
Tober and other opponents also argue that the signs are dangerous and distracting, while Reagan pointed to federal studies saying they appeared to be no more a distracting than analog billboards.
A long history in Austin
The issue comes up every few years in Austin. Informal polls typically come back with an overwhelming "no" response from locals.
Supporters have also argued that updating analog billboards with the digitized ones is "good for the local economy, will produce less light pollution than floodlights on traditional billboards and can help public safety," according to a report in the Austin Monitor in 2015, before the city updated the codes the following year.
Opponents said the tall commercialized digital billboards do more harm than good, stipulating that highway safety messages currently allowed are often lower to the ground and easier to see while driving.
"The State of Texas has said we do not need to have a digital device in our hands, so why do we need to be looking at a digital device in the sky?" Tober said. "There are health implications, there are mental health health implications, there are physical health implications, and there are physical health implications of having digital billboards. There are also broader environmental implications."
There's also the potential risk of hackers, she noted, who in late 2019 broke into a digital billboard over an interstate in Michigan and broadcasted pornography for several minutes.
At the time, groups like Scenic Texas and its Austin chapter were trying to ban or eliminate billboards altogether. Meanwhile, the supporters were pushing for the codes to further regulate on-premise signs while allowing them to upgrade the technology on existing off-premise billboards to digital.
Eventually, the city landed here on the issue: Keep the 700 billboards the city already had at the time, only let a new one up when an old one comes down, and maintain the ban on digitized off-premise billboards, with some exceptions.
Want to read more stories like this one? Start every day with a quick look at what's happening in Austin. Sign up for Austonia.com's free daily morning email.
Help us find our editor!
Austonia, a for-profit Austin digital media company, is looking for the right person for a new position as newsletter editor.
Are you an innovator who wants to work exclusively in digital media and push the boundaries? Do you have 3+ years in digital, broadcast, print or agency work? This could be the opportunity for you.
In two years we've created a place in the Austin media landscape, and we're looking for people who can move us toward the front.
AM email newsletter, 22,500+ daily subscribers
Austonia.com, reaching 250,000+ users/month
Social media, 50,000+ followers
Success in this role is based on skills: an excellent writer, editor, visual communicator and storyteller who builds compelling stories with digital and classic elements, who can recruit and mentor contributors in doing the same.
Austin is the most interesting city in the world, and we want to cover it that way. The people, issues, opportunities, challenges, companies and cultures that make Austin dynamic and successful.
Compensation depends on experience. Benefits include PTO and employee Blue Cross Blue Shield "Silver" health coverage, with 100% of the monthly premium paid by the company.
This is a hybrid, mostly remote position. Must live in Austin.
The position reports to Austonia's CEO.
To apply, follow this link to become a candidate immediately:
https://hu9c8d8pxw6.typeform.com/to/JMkTWPwG
Or send your contact info and a link to your LinkedIn profile to hr@austonia.com.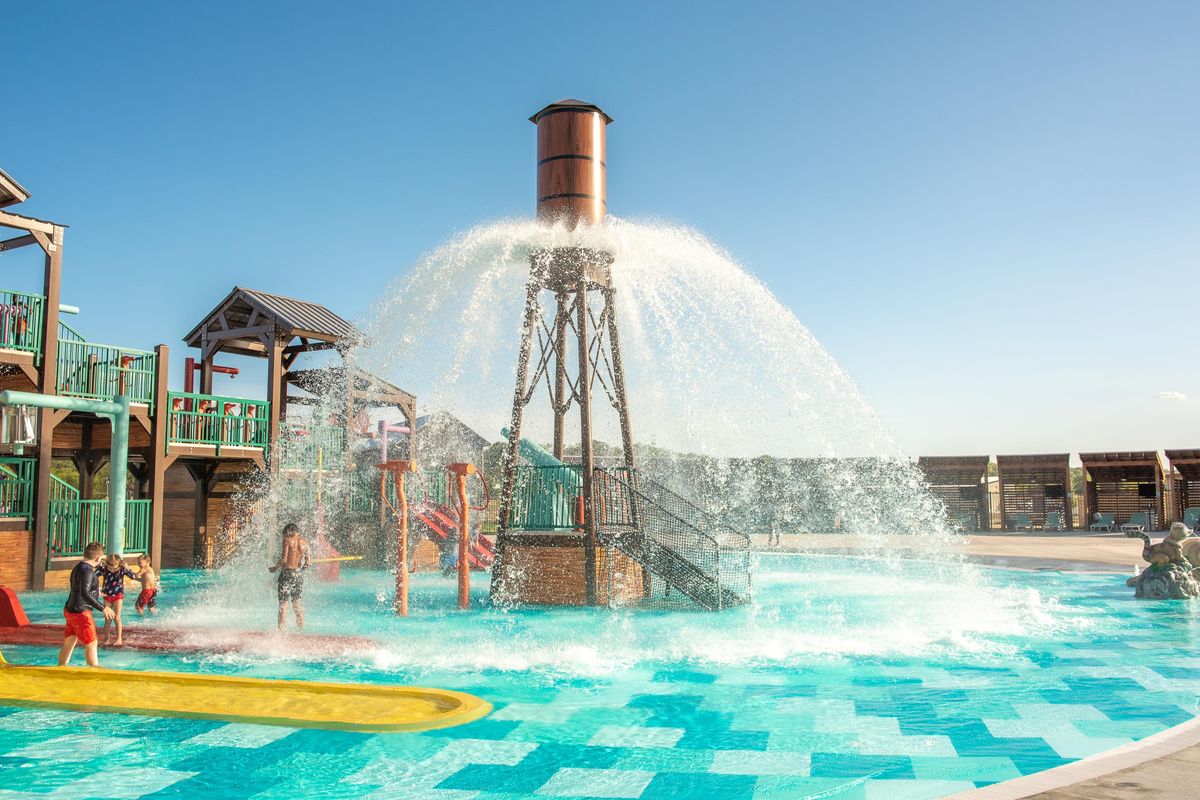 Camp Fimfo Waco
Camp Fimfo Waco, a brand new camping resort, is kicking off football and fall camping season in style! With top-notch amenities, premium accommodations, and 10 weekends of fall fun, there's no better place to have a fall camping getaway, especially if you're a Baylor football fan!
Fall promises to be a one-of-a-kind camping experience. From Sept. 16 to Nov. 24, weekends will be packed with fall-themed activities, including special Halloween weekends in October. Campers can enjoy activities like fall crafts, campground trick-or-treating, costume contests, site decorating, outdoor movie nights, and more!