Get connected with our daily update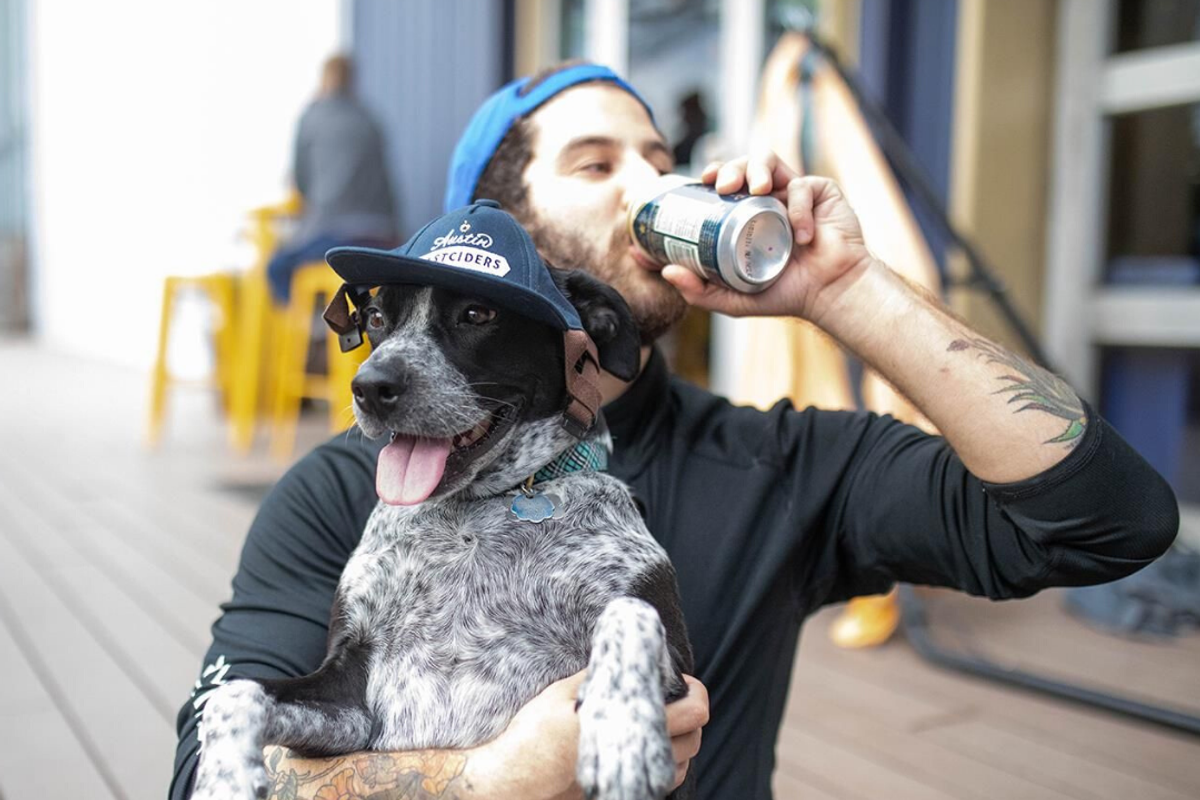 If you've got a pup, you're in luck! This Thursday is International Dog Day, and Austin is the perfect city to be in to celebrate this special day.
---
Here are some businesses in Austin worth checking out with your furry friend on Thursday.
Hopsquad Brewing Co., 2307 Kramer Lane
This year, Hopsquad is going all out for International Dog Day! They've teamed up with Three Dogs One Bar to create the Good Boy Golden Ale, which is brewed with natural blueberry dog biscuits from Tomlinson's Feed. Pups will also have the chance to munch on some fresh treats made with spent grain. With each beer purchased, $1 will go toward supporting Divine Canines' work. Other featured events: a raffle for some goodies, local and dog-themed vendors, a pup portraits photo booth, and a dog-friendly space within the taproom and on the patio.
Austin Eastciders Barton Springs, 1530 Barton Springs Road
Get ready for a paw-some happy hour at Austin Eastciders! From 6-8 p.m., Austin Pets Alive! will provide a mobile adoption center, Paws on Chicon treats and doggie froyo. There will be a raffle with prizes including dog food and gift cards for Drooly and Barkin' Creek, and a local dog photographer will offer a photo booth for dogs and their owners. For every pint sold during this event, $1 will go toward APA.

Irene's, 506 West Ave.
This Thursday, Irene's is hosting their Yappy Hour from 4-6 p.m. They are partnering with Austin Pets Alive! and providing on-site adoption (you could take home your new best friend that same day). Tito's drink specials will also be offered, with $1 from each cocktail going toward APA. There will also be a donation-based raffle with prizes that include dog-related swag and portraits as well as an Irene's gift card. Key free stuff: a dog photo booth, treats and food.

Z'Tejas, 1110 West 6th St.
Want to give back to the dog community? On Thursday from 11 a.m. to 10 p.m., Z'Tejas will be offering custom dog bandanas to purchase at the bar, which will help raise funds for the Austin Humane Society. For each bandana purchased, 10% will go back to AHS.

Hearth & Soul, 2727 Exposition Blvd.
Think your dog is the cutest of them all? Come get your pup photographed and have them entered into the Dog Day photo contest on Instagram for a chance to win a grand prize bundle that's valued at over $200. To RSVP, you can call or message the store and reserve your spot.

Dogtopia of Austin, 2105 Ranch Road 620 South Suite 101 
​It's a great day to be a dog at Dogtopia, an open area doggy daycare, spa and boarding facility in Lakeway. All-day on Aug. 26, Dogtopia will offer frozen treats at lunch with a $3 donation.
Flat Creek Disc Golf Destination, 24912 Singleton Bend East Road (in Marble Falls)
Do you love the outdoors? Do you love discs? Do you love dogs? If you said yes to all of these, this is the perfect way to celebrate International Dog Day. From 9 a.m. to 7 p.m., Flat Creek Estates will be hosting Dogs & Discs, offering free disc golf day passes, giving you a chance to explore the 18-hole course and 80-acre estate with your pup. You can either bring your own disc or rent one for $5 each. If you want some booze, you get $10 off either the Wine & Disc or Dine & Disc experience if you reserve by Wednesday, Aug. 25, using the promo code DOGS.

Read more on dog-friendly places in Austin: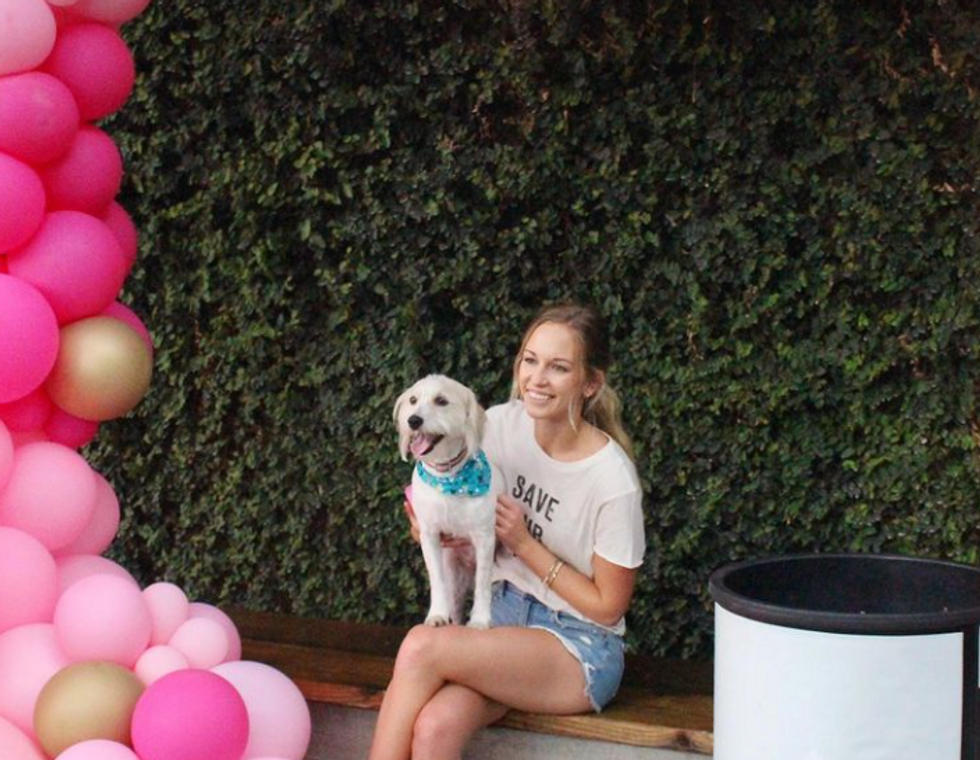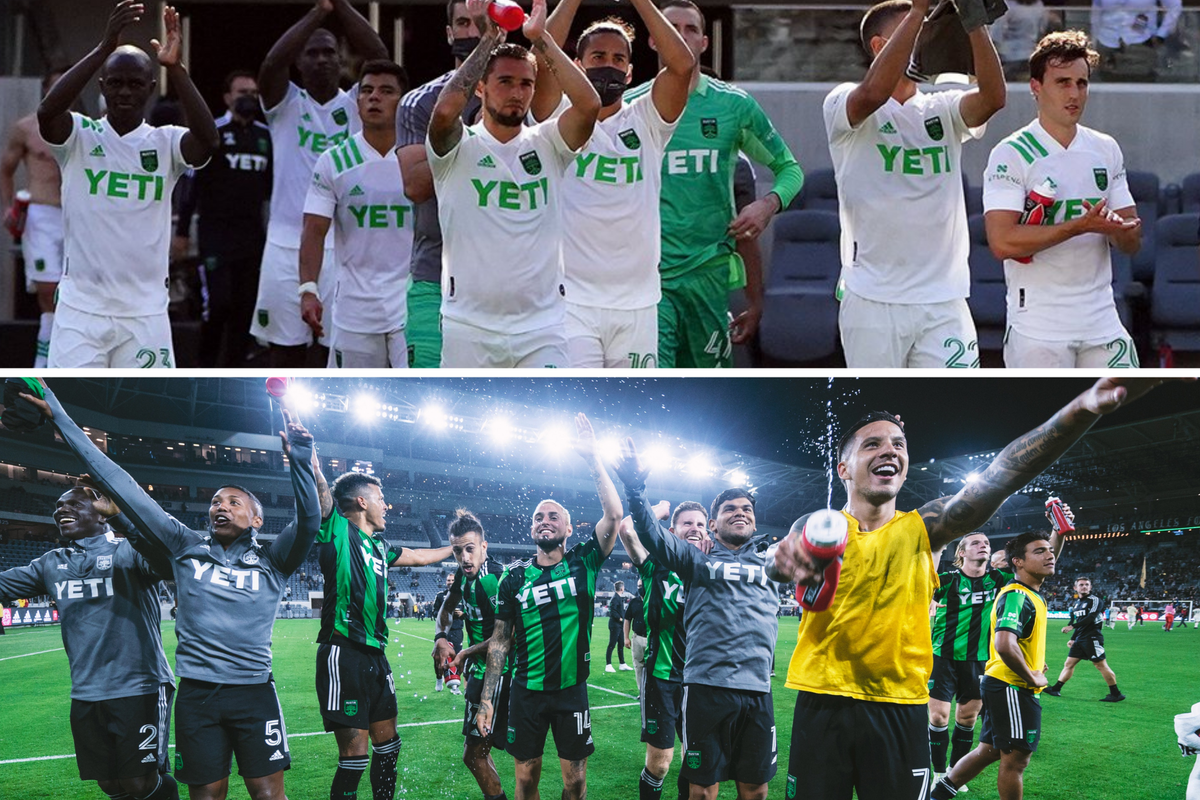 Over a year after they took the stage for the first time in Los Angeles, Austin FC returned to Banc of America Stadium to snatch the No. 1 spot from LAFC in a 2-1 statement win late Wednesday night.
Austin FC, which has flirted with the top spot in the MLS West this season, has now solidly reached the summit just a year after its second-to-last first season finish. The new top dogs are now 7-2-3 overall.
Here's a look at three highlights from the match: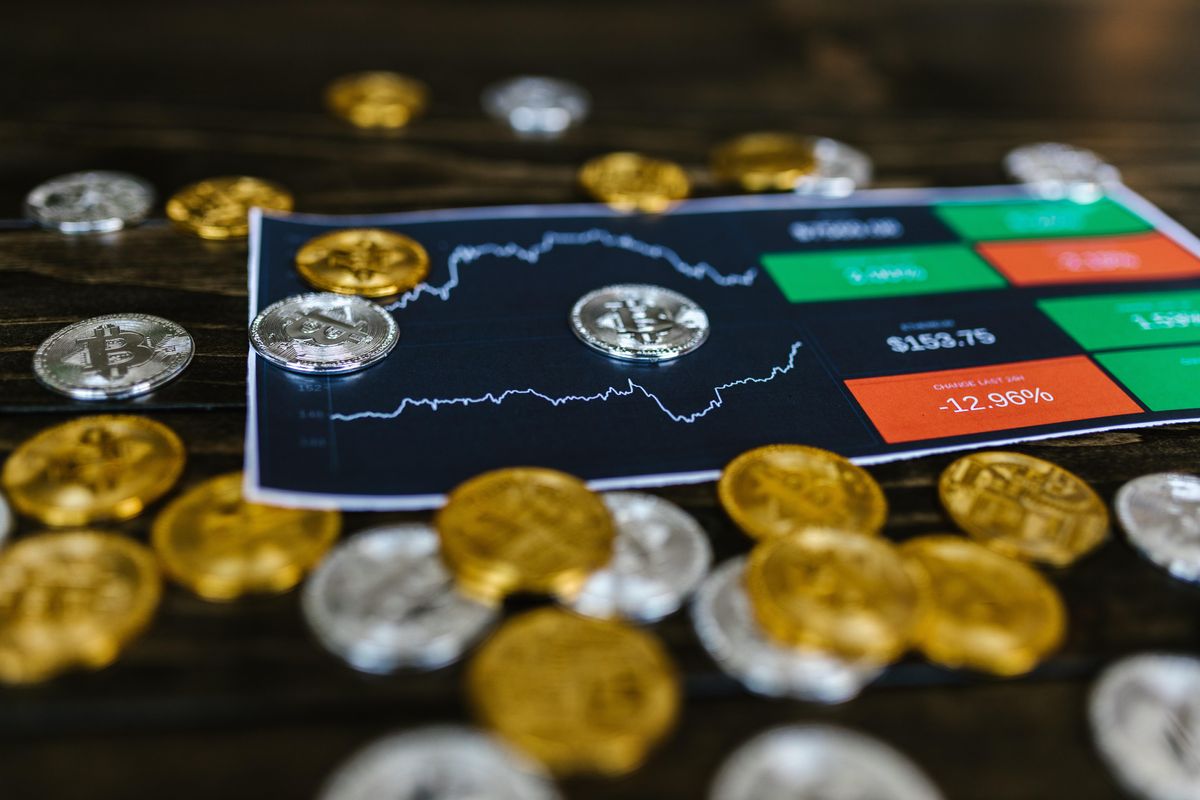 Lately, the crypto market is looking shaky.
The price of bitcoin fell by more than half from its high, the digital currency luna crashed to $0 and a type of so-called stablecoin TerraUSD has been described as dead.
Reporting from the LA Times notes that experts seeing a correlation between traditional markets and the cryptocurrency market is high right now, with plunges in one being followed by a plunge in the other. On Wednesday, stocks had their worst day in more than two years with the Dow Jones Industrial Average falling 1,164 points.
Crypto's volatility has long been questioned, especially after SXSW this year was filled with Web3 enthusiasts and displays.
With 8% of Texans owning Bitcoin and many others involved in the local crypto and Web3 scene, what are they feeling amid the crash?
In a written comment to Austonia, ATX DAO said a positive with the downturn is that "most of the speculative moneygrab type projects get washed out of the market, and the quality projects that deliver real value remain and gather more attention."
The group went on to say it could work to their advantage as they carry out their latest project: a mural at Native Hostel that will have an NFT version. They'll use sales toward donations to HOPE Outdoor Gallery, a local nonprofit that supports artists and creatives.
Meanwhile, Yagub Rahimov, a founder of an Austin-based Web3 company explains that they aren't really impacted by the crash.
Since the company known as Tested Web functions as a Web3 online reputation marketplace, it is utilizing blockchain technology without tokenizing.
"We are a share to earn marketplace. That means that any activity that users have on tested web.com, we will be rewarding," Rahimov said. "Those rewards are coming in the form of rewards points. And every quarter they can opt in to receive either a gift card or a check. We are not issuing any cryptocurrency. That's one of the important elements that I believe we got it right that way."
With recent developments at Tested Web, Rahimov says he "couldn't be happier." After struggling to find tech talent in early spring, he's had a hiring spree in the last 10 days and received a $1 million grant and partnership with Silent Notary, a blockchain-powered validation provider.
But his recent business success aside, Rahimov is noticing what's happening in the markets and predicts that the correlation between the crypto market and traditional one will be broken.
"The way Bitcoin was introduced back in 2009, it was as a reply or response to the 2008 market crash," Rahimov said. "And it really feels like we are in 2007, 2008, actually, early, early days of the market crash. And if it becomes that way, very likely that the winner is going to be those of decentralized parties."