Get connected with our daily update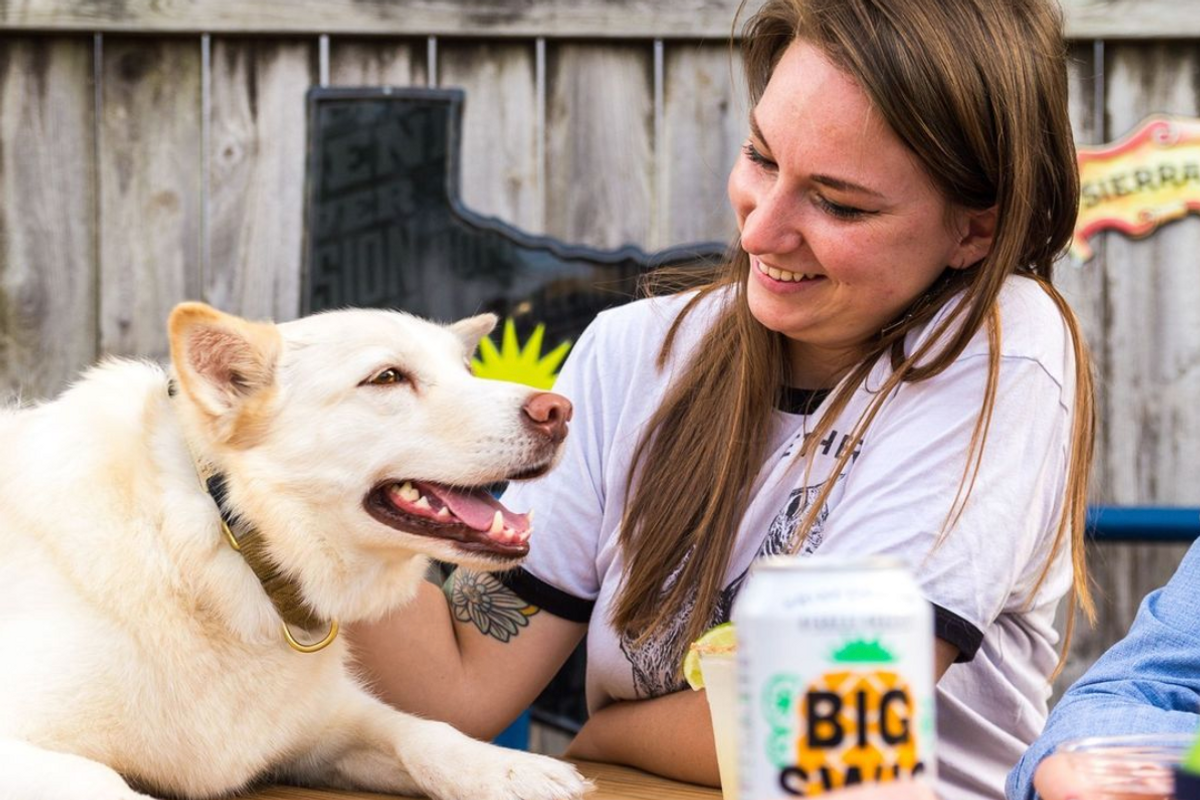 It's no secret that Austin loves its dogs—with the most dog-friendly restaurants per capita in one of the most dog-enthusiastic cities in the world, it would probably be harder to find a restaurant that doesn't allow dogs than those that do.
---
That said, with so many options to choose from, it can be hard to narrow the search down to a few. From dog-themed restaurants to doggy food trucks, here are nine dog-friendly local businesses to try out.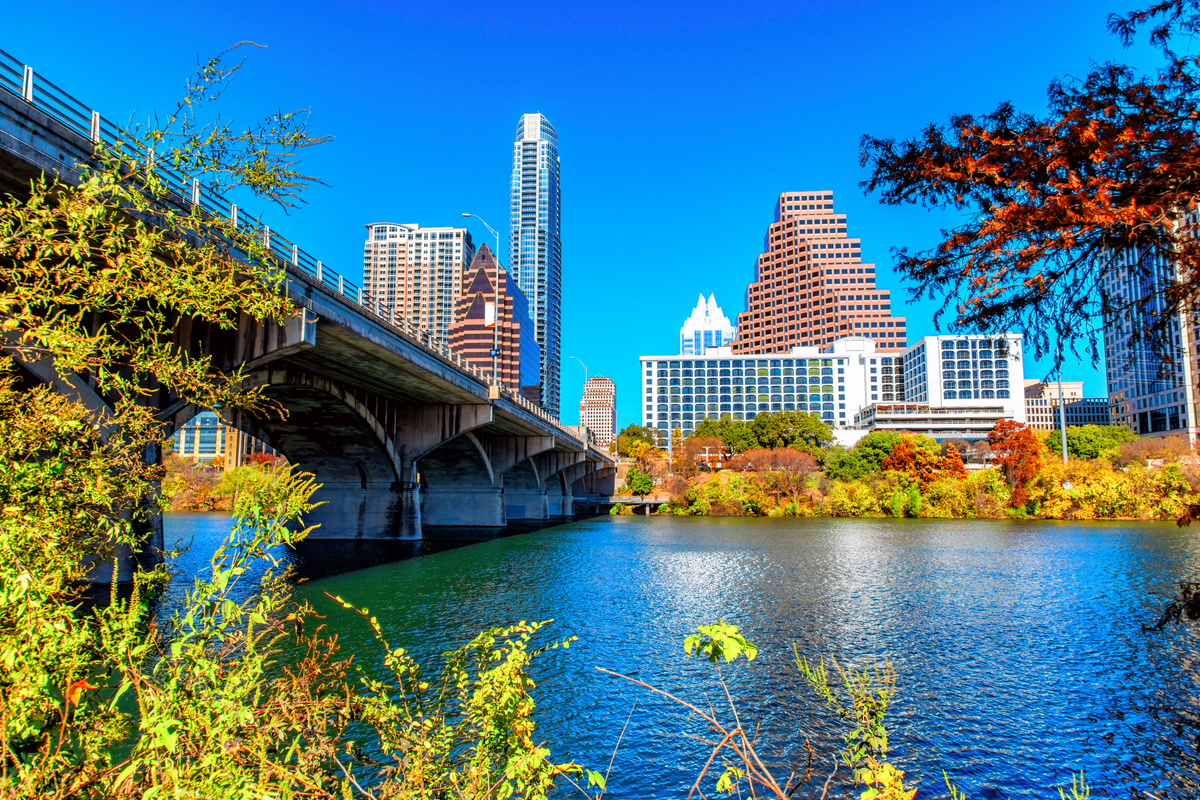 Austin is in for an early start to what is threatening to be an unseasonably hot summer.
So far, this month has been the hottest May on record with Camp Mabry reporting an average temperature of 82 degrees, compared to the National Weather Service's recorded average of 74 degrees from May 1-10.
Austin has been an average of 8 degrees hotter than normal this month—the hottest May since 1898. NWS meteorologist Keith White told Austonia that Austinites have La Niña to thank for this sweaty summer.
What is causing the heatwave?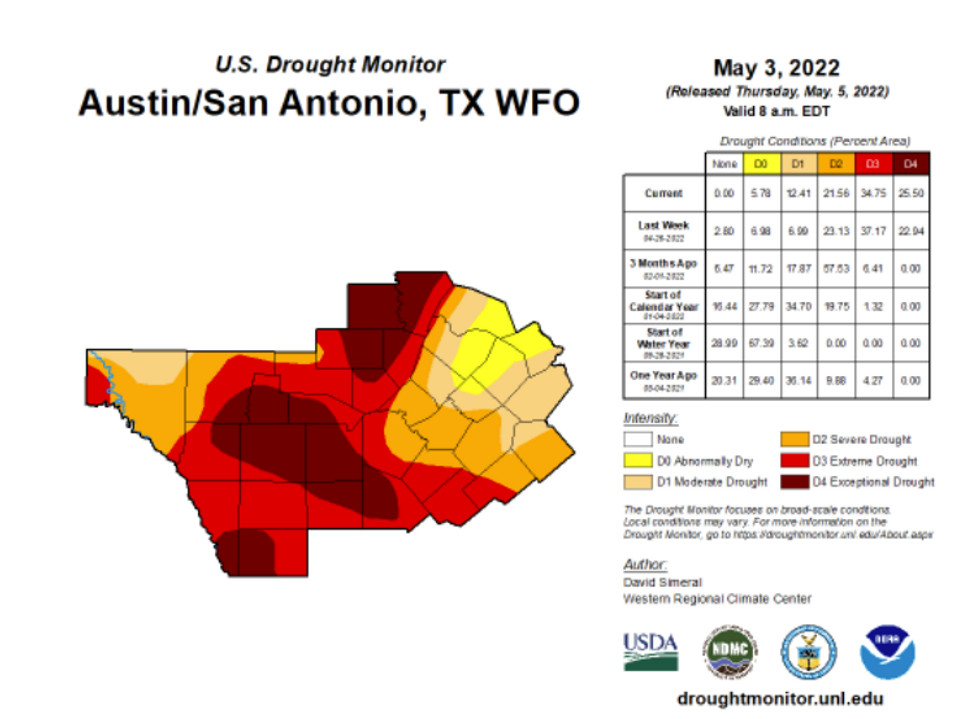 A phenomenon characterized by cooling waters across the central and eastern pacific oceans, La Niña tends to cause cooler and wetter conditions in the northern U.S. but warmer and drier conditions across Central Texas. We would typically be on our way out of La Niña at this time of year, according to White, but the heat can be turned around with a little rain.
White explained that the sun is able to heat dry ground—due to the drought and La Niña—more efficiently than wet ground. West Austinites might be feeling more of the heat, as the drought has been worse west of town.
Austin is entering its rainy season, which tends to fall between May and October. The last 30 days have seen about 2-4 inches of rain, which is just a touch below average, but White said the end of May is looking rainy, which could quell the heat.
"There will be some dependency on if we're able to pick up some more beneficial rains here," White said. "While at least over the course of the next week it looks likely to remain dry, there may be some rain chances returning toward the end of May."
Does a record-breaking May mean a record-breaking summer?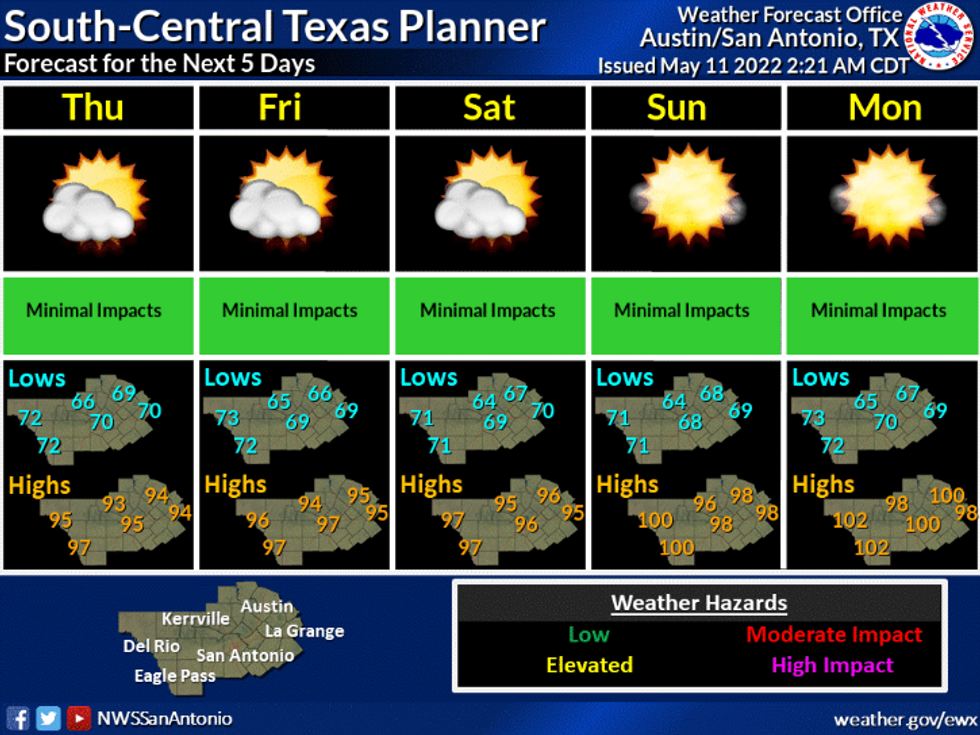 Not necessarily, though in part due to climate change, all of the top five hottest summers have been recorded since 2008 with the hottest to date in 2011. Meanwhile, 2021 was only the 38th hottest summer on record.
White said that means climate variability is superimposed against climate change, meaning temperatures are gradually rising, but the amount of rain we receive could make a huge difference.
While 2011 saw more than 90 100-degree days, 2021 only saw 12 100-degree days.
"As our climate warms, the risk of excessive heat will increase because you're taking the average temperature and moving it up," White said.
How to stay safe and cool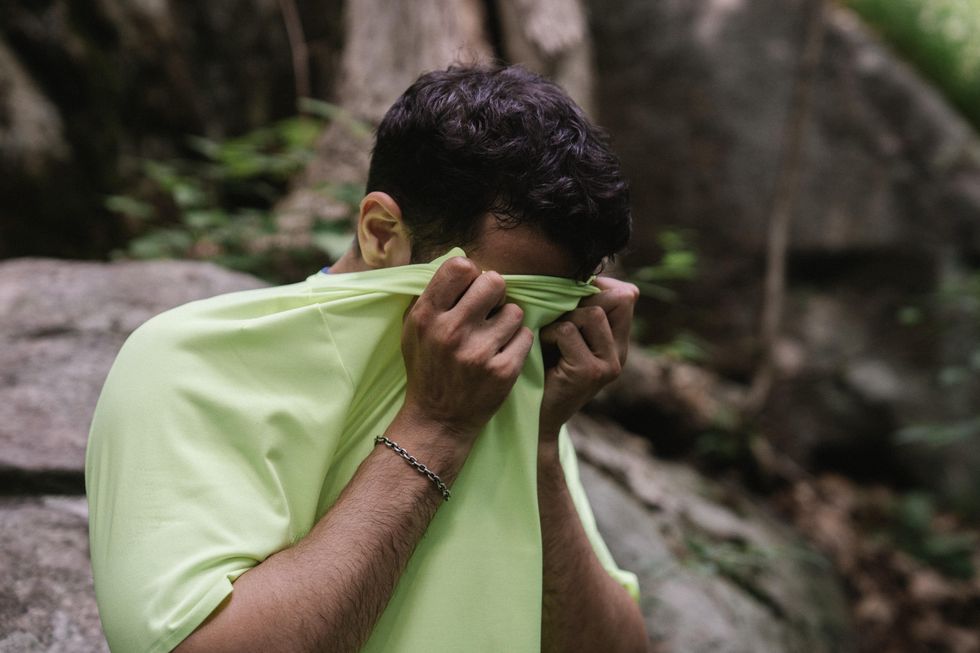 (Pexels)
With rising temperatures, there is always a risk of heat-related illness. In fact, White said last weekend there were 29 heat-related illness calls to Austin EMS.
The best way to avoid getting sick in the hot Texas summer is to wear light clothing, drink lots of water, take breaks in air-conditioned areas and familiarize yourself with symptoms of hyperthermia.
And prepare yourself for the first half of August, which is traditionally the hottest time of year.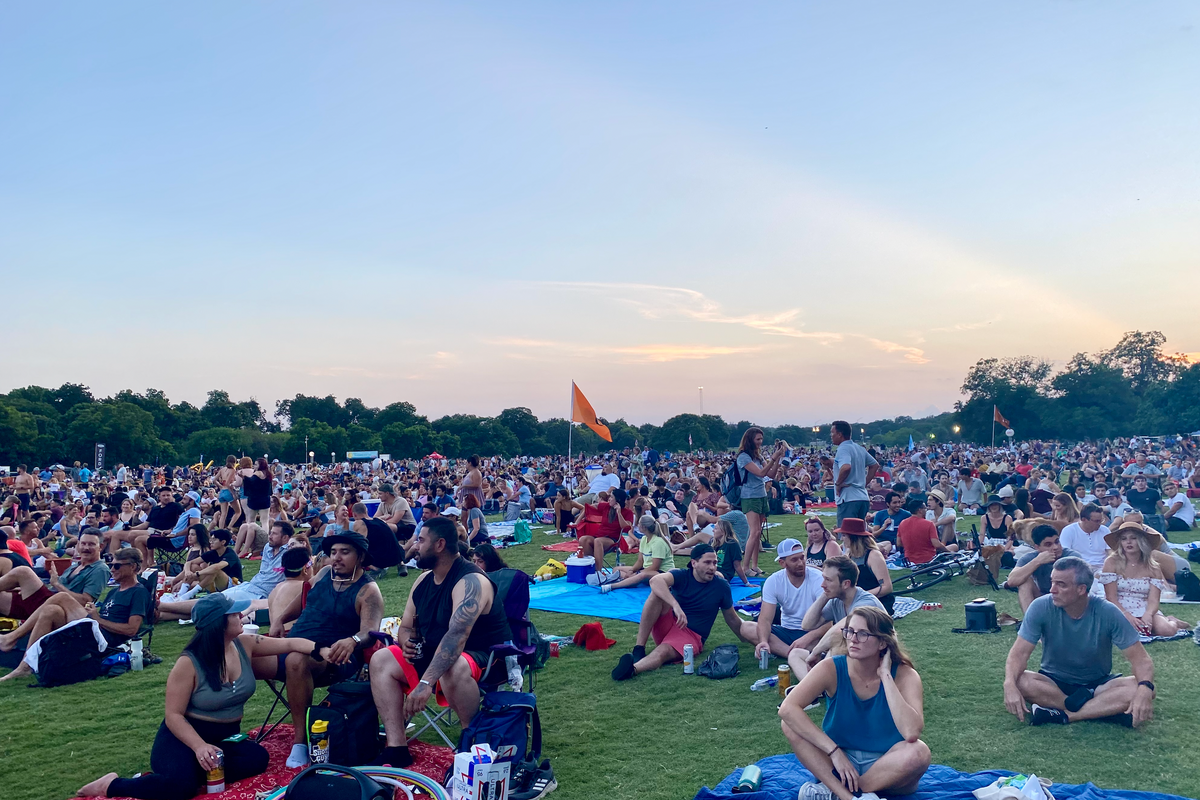 Austin's summertime tradition is returning to Zilker Park this summer.
Blues on the Green is bringing free live music to the park June 14-15 and July 19-20, Austin City Limits Radio announced Wednesday. Performing artists have not been announced yet.
The concert series has been taking place for 30 years. It entails a sea of people lounging in Zilker Park with one stage featuring usually local musicians. Recent shows have included Gary Clark Jr. and Shakey Graves.

For the past two years, Blues on the Green has faced postponements due to COVID surges.