Get connected with our daily update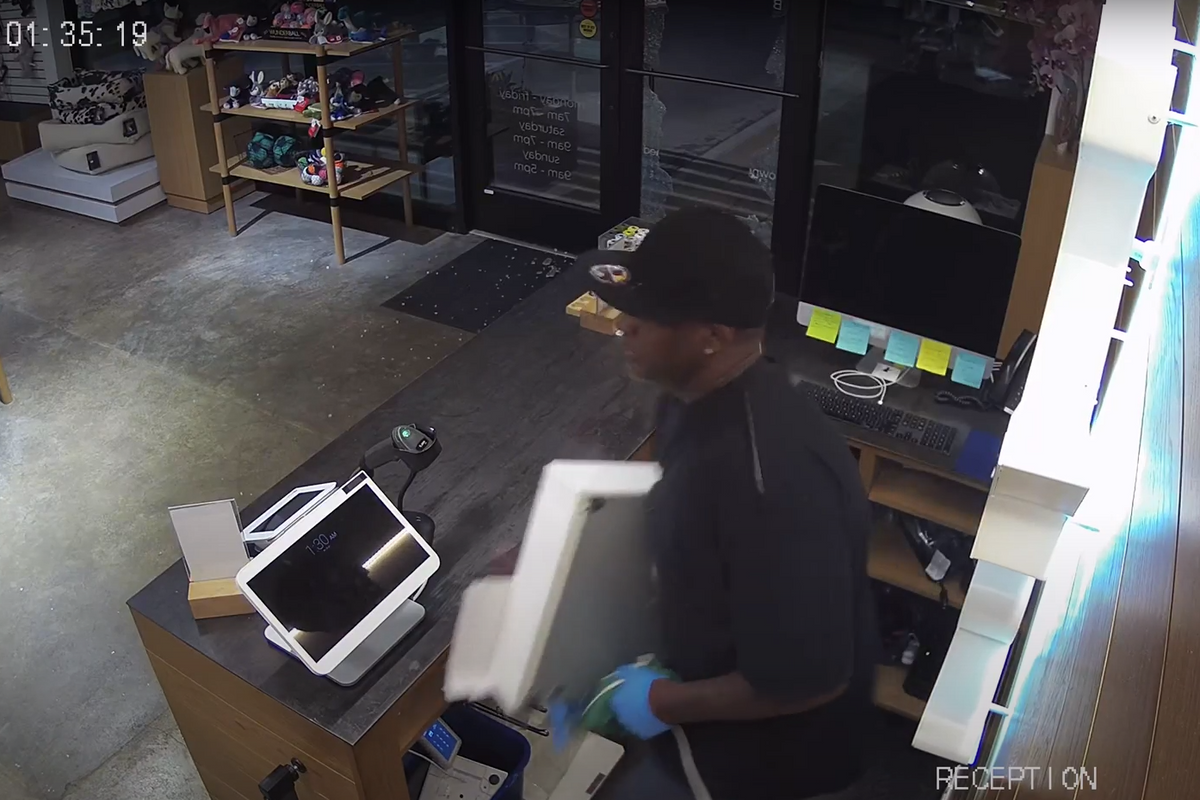 Pet grooming salons and dog supply stores have seen a rash of at least seven burglaries over the last month, bringing store owners together to try and put an end to the repeated crime.
---
The break-ins started in late June and have continued every few days at different locations around the city, according to the Austin Police Department and Austin/CentralTexasGroomers Facebook group.
Victims have started sharing their security videos via Facebook, with a nearly identical story each time: A gloved man uses a rock to break through a glass door or window in the early morning hours, takes the cash drawer and splits.
Barkin' Creek Dog Kitchen & Bath co-owner and CEO Jeff Springer has had two of his four locations hit. Springer said he's not only out a few thousand in stolen cash but also keys and checks from inside the drawers, plus several thousand dollars in repairs.
"There's a sense of anger and helplessness combined—anger because you've been victimized and helplessness because there's nothing that you can do that could have stopped this," Springer told Austonia.
The stores that were hit:
June 27: Mod Mutt Salon
July 2: Rainbow Paws Pet Salon
July 4: As the Fur Flies
July 11: Sniff Grooming Studio
July 23: Hair O' the Dog Pet Salon
July 26: Barkin' Creek Dog Kitchen & Bath Zilker location
July 29: Barkin' Creek Dog Kitchen & Bath South Lamar location
Springer said his first burglary occurred around 2 a.m. at the Zilker location—the perpetrator smashed through the door, ripped out the cash drawer, unlocked the unbroken door and calmly walked out. The scene was found by an employee a few hours later.
Springer said they spent the morning rescheduling grooming appointments and cleaning up the glass. Barkin' Creek's South Lamar location was hit three days later in the exact same way, by who he believes to be the same person Springer said, and the robbery was discovered around 6 a.m.
"He left the computers—he left some very expensive items that are on our sales floor right there," Springer said. "I think he wanted to expedite the theft and get in and out as quickly as possible."
While Springer has reached out to police, he said he's been repeatedly told they are understaffed and are trying to prioritize reports as they come in. He had to fill out the police reports online, as opposed to having an officer dispatched to him, due to staffing issues.
After reaching out to District Five Council Member Ann Kitchen, he was able to get in touch with a district sergeant who helped him upload evidence on Friday.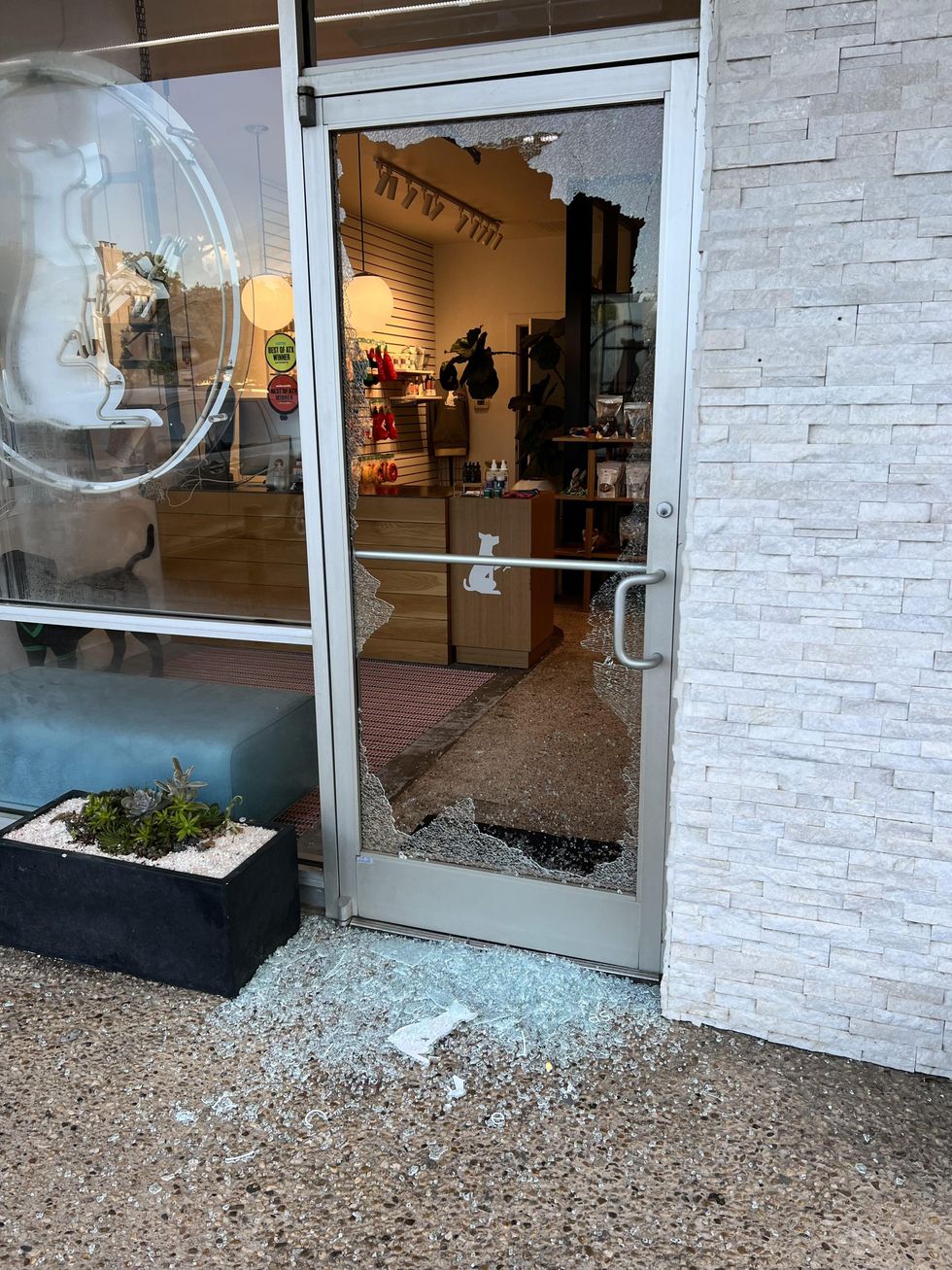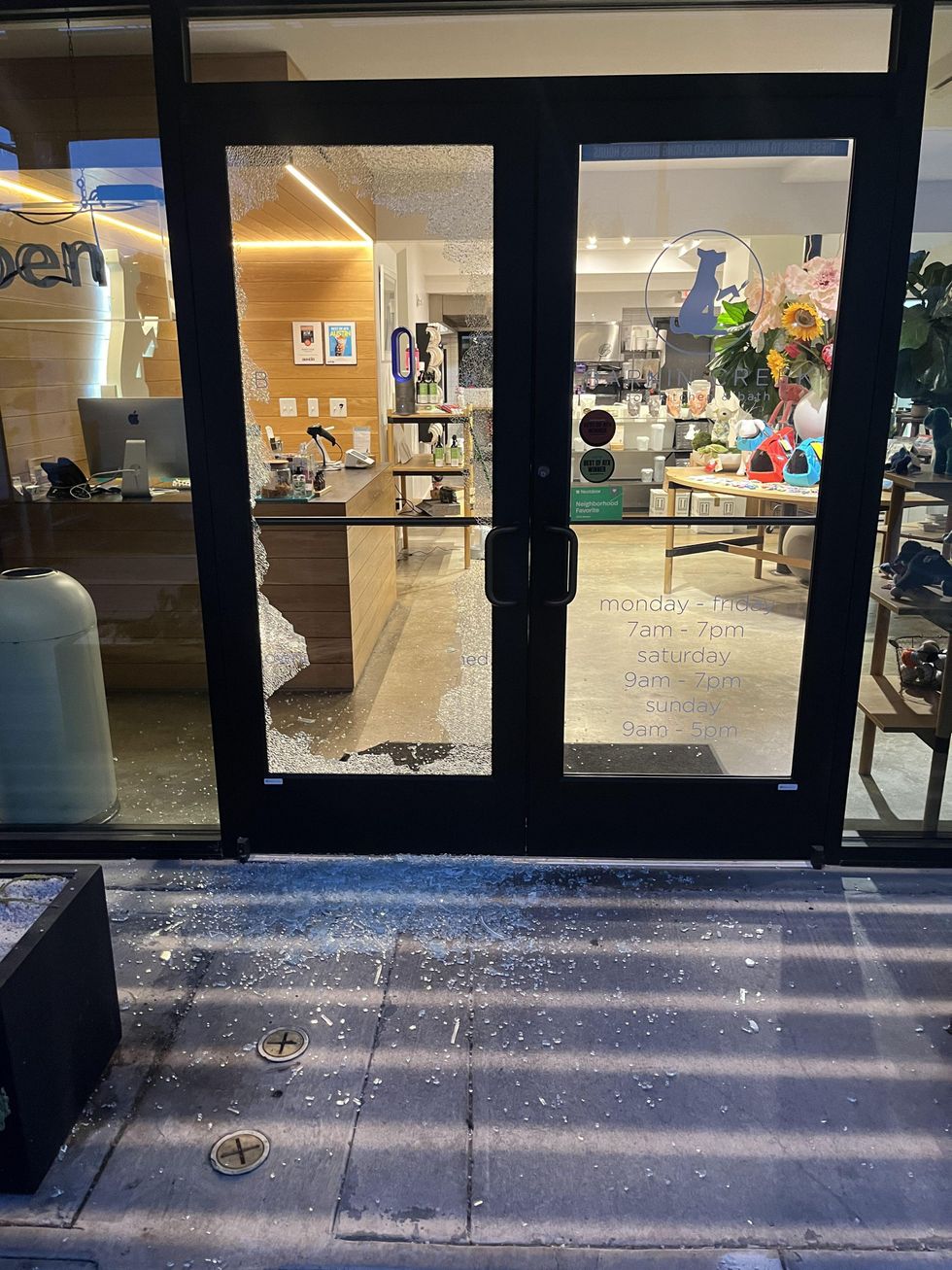 "That was frustrating because you expect the police to show up when you're burglarized," Springer said. "I wanted to make sure that the police were aware that we had a serial burglar on the loose who is targeting dog stores. This is low-hanging fruit given all the evidence that all these stores have collectively together on the guy."
A report from KXAN said several other store owners have complained about little to no police response—Nancy Rich with As the Fur Flies said police haven't come to take fingerprints on objects the perpetrator touched or evidence.
Springer said in the meantime, they have updated lighting in their parking lots, are converting to a cashless system and looking into stronger glass, but he fears that after the repairs are done, the robber will strike again.
"(Upgrading) the glass is another heavy cost," Springer said. "We're a small, family-owned business. We don't have a lot of money to pay somebody to be a full time security guard at each one of our stores. It's just not feasible."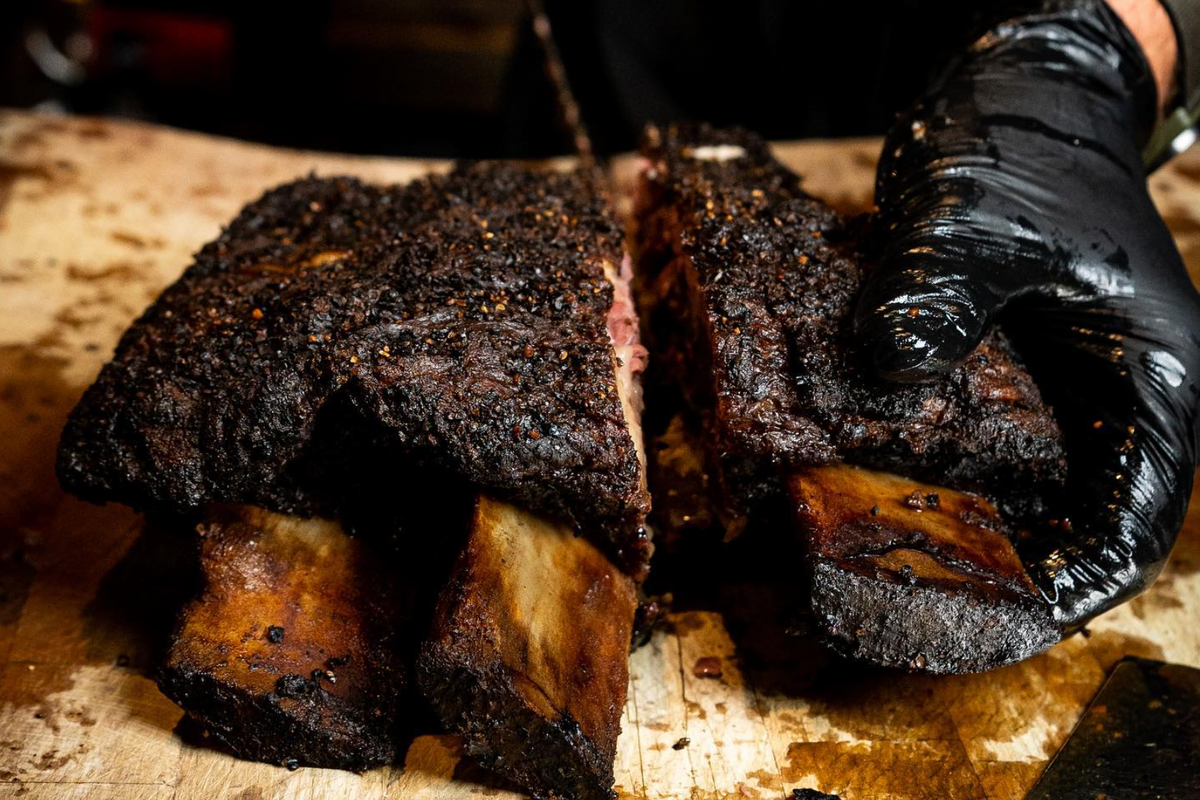 Austin and fellow Texas cities unsurprisingly dominated a new list ranking the top U.S. cities for barbecue.
In a ranking by Clever Real Estate, the capital city ranked No. 2, only beat out by San Antonio. San Jose, California; Nashville, Tennessee; and Las Vegas, Nevada all rounded out the top 5 with Dallas at No. 12 and Houston at No. 18.
The ranking used different metrics to curate the ranking, including restaurants per capita, average Yelp rating and major barbecue events.
Central Texas is a hotbed for famous barbecue joints. Places like Franklin Barbecue promise a line almost year-round and others like Leroy and Lewis Barbecue offer a new school take on the classics.
According to the report, Austin had the second-highest average Yelp rating for BBQ restaurants (4.2 stars out of 5) and scored a 95 out of 100 in our Google Trends metric, which measures how often people search the web for BBQ-related terms. It also had more than double the average amount of barbecue joints per city studied.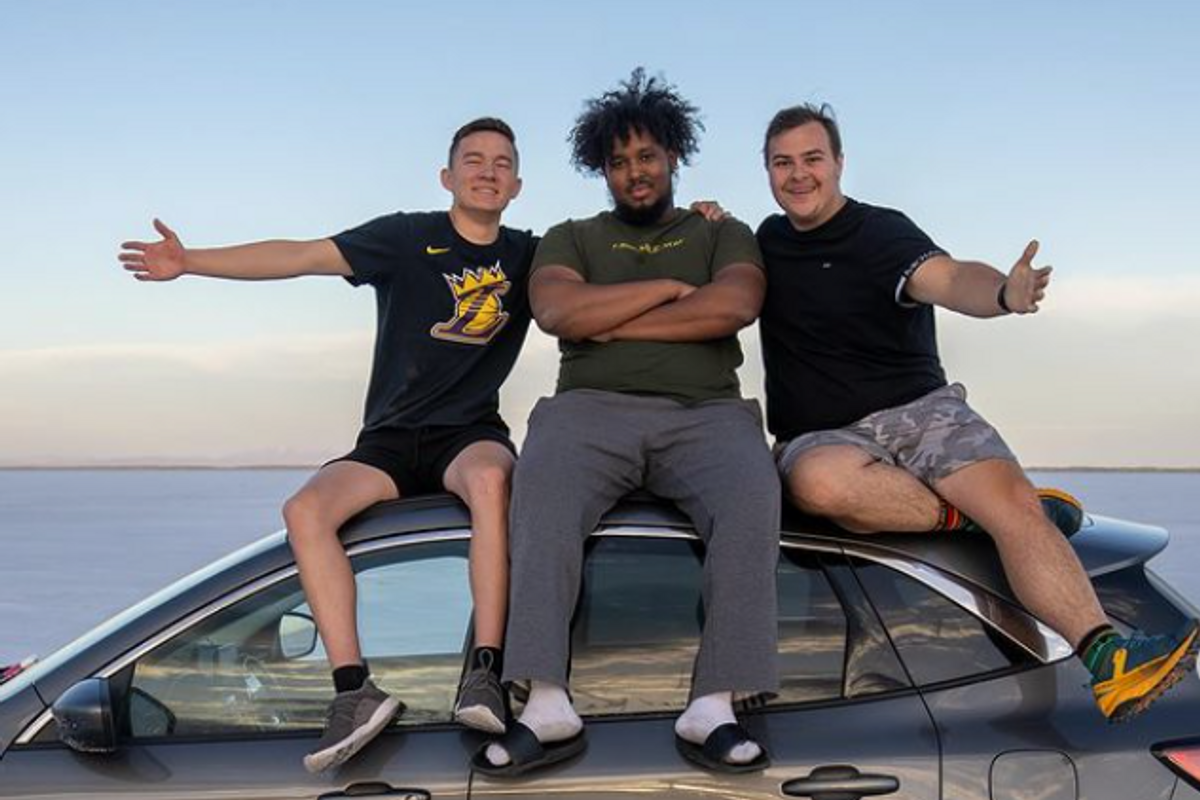 After more than 7,200 miles, 120 hours in the car and spending $12,000 on food, gas and airfare, Austinite Peter McConville now holds the world record for fastest visit to all 50 states.
McConville, along with friends Pasha Krechetov and Abdullahi Salah, completed the trip in five days, 13 hours and 10 minutes for his YouTube channel. The previous record, five days, 16 hours and 20 minutes, was held by Thomas Cannon and Justin Morris.
The trio started in Vermont on May 13, snaked through the continental U.S., hopped on a plane from Washington to Alaska, then Alaska to Hawaii, completing the trip to a round of applause on the plane for breaking the record.

"It finally started to hit me that not only were we really going to break this, but even with all the tiredness and the discomfort, this is definitely one of the best experiences that I have ever had," McConville said in the video.
Their trip will not be recognized in the Guinness Book of World Records, as McConville explained that cannonball runs are no longer accepted for being "too dangerous" in 1996. The group's achievement will be recorded by the All Fifty States Club.
Along the way, they visited landmarks like Times Square, Mount Rushmore, Anish Kapoor's Cloud Gate a.k.a. the "Bean" in Chicago, Bonneville Salt Flat and the Grand Canyon.
However, the rest of their trip was spent cutting bathroom, food and gas breaks to as short as possible. The trio was only able to shower once during the entire journey to make it.

After taking home the gold, McConville and his friends spent two days living the island life before heading back home.
"This is by far the hardest, craziest video I've done," McConville said. "I've always wanted to break a world record."