Get connected with our daily update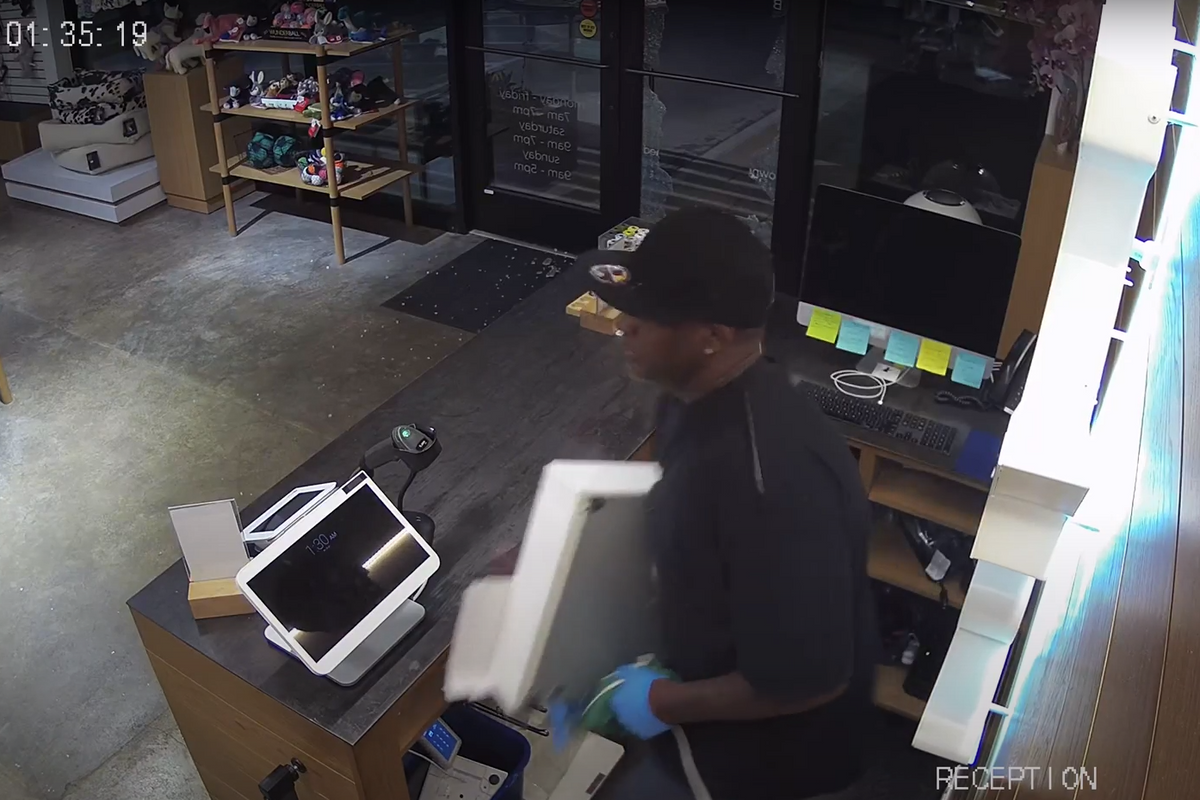 Pet grooming salons and dog supply stores have seen a rash of at least seven burglaries over the last month, bringing store owners together to try and put an end to the repeated crime.
---
The break-ins started in late June and have continued every few days at different locations around the city, according to the Austin Police Department and Austin/CentralTexasGroomers Facebook group.
Victims have started sharing their security videos via Facebook, with a nearly identical story each time: A gloved man uses a rock to break through a glass door or window in the early morning hours, takes the cash drawer and splits.
Barkin' Creek Dog Kitchen & Bath co-owner and CEO Jeff Springer has had two of his four locations hit. Springer said he's not only out a few thousand in stolen cash but also keys and checks from inside the drawers, plus several thousand dollars in repairs.
"There's a sense of anger and helplessness combined—anger because you've been victimized and helplessness because there's nothing that you can do that could have stopped this," Springer told Austonia.
The stores that were hit:
June 27: Mod Mutt Salon
July 2: Rainbow Paws Pet Salon
July 4: As the Fur Flies
July 11: Sniff Grooming Studio
July 23: Hair O' the Dog Pet Salon
July 26: Barkin' Creek Dog Kitchen & Bath Zilker location
July 29: Barkin' Creek Dog Kitchen & Bath South Lamar location
Springer said his first burglary occurred around 2 a.m. at the Zilker location—the perpetrator smashed through the door, ripped out the cash drawer, unlocked the unbroken door and calmly walked out. The scene was found by an employee a few hours later.
Springer said they spent the morning rescheduling grooming appointments and cleaning up the glass. Barkin' Creek's South Lamar location was hit three days later in the exact same way, by who he believes to be the same person Springer said, and the robbery was discovered around 6 a.m.
"He left the computers—he left some very expensive items that are on our sales floor right there," Springer said. "I think he wanted to expedite the theft and get in and out as quickly as possible."
While Springer has reached out to police, he said he's been repeatedly told they are understaffed and are trying to prioritize reports as they come in. He had to fill out the police reports online, as opposed to having an officer dispatched to him, due to staffing issues.
After reaching out to District Five Council Member Ann Kitchen, he was able to get in touch with a district sergeant who helped him upload evidence on Friday.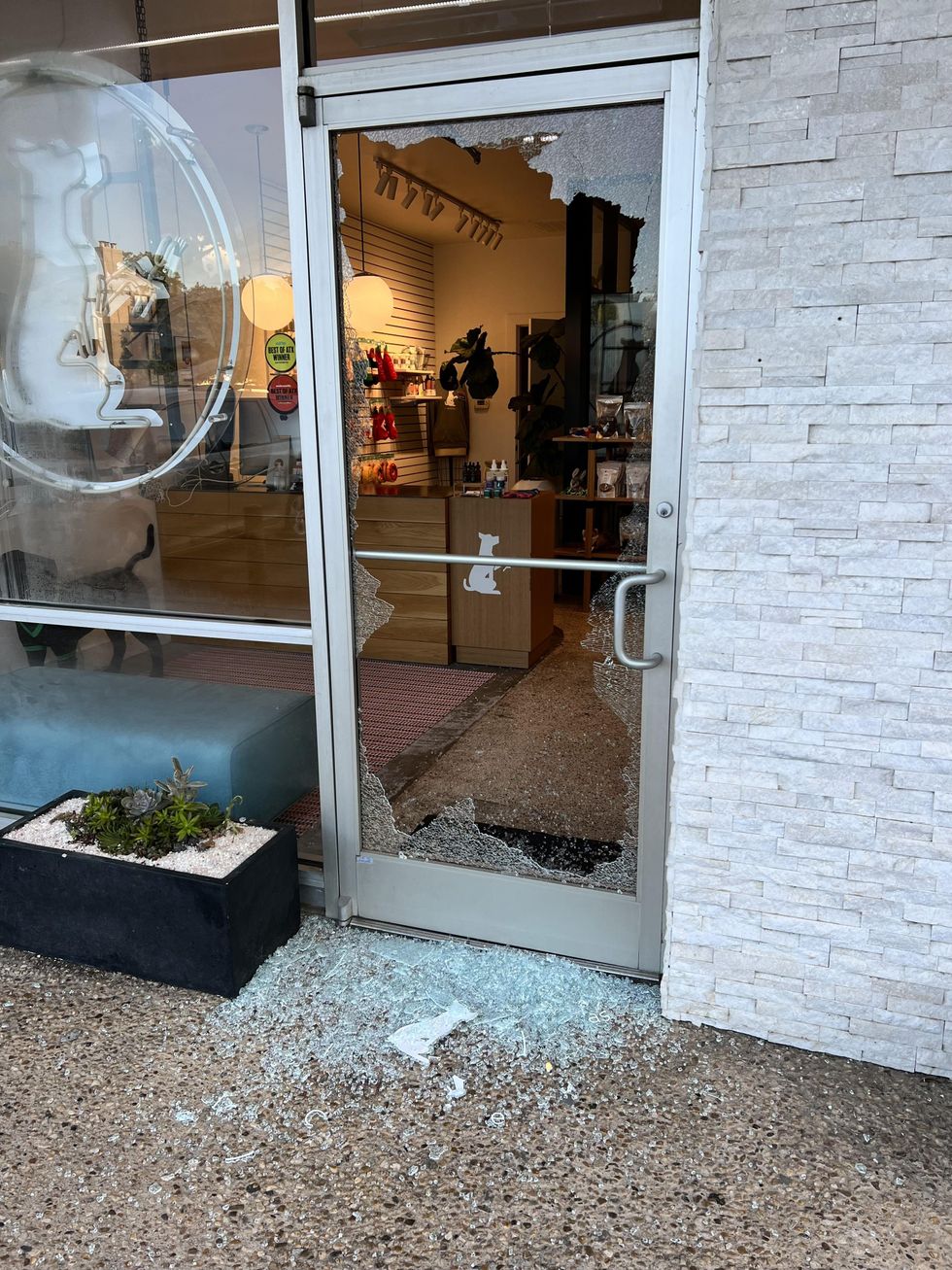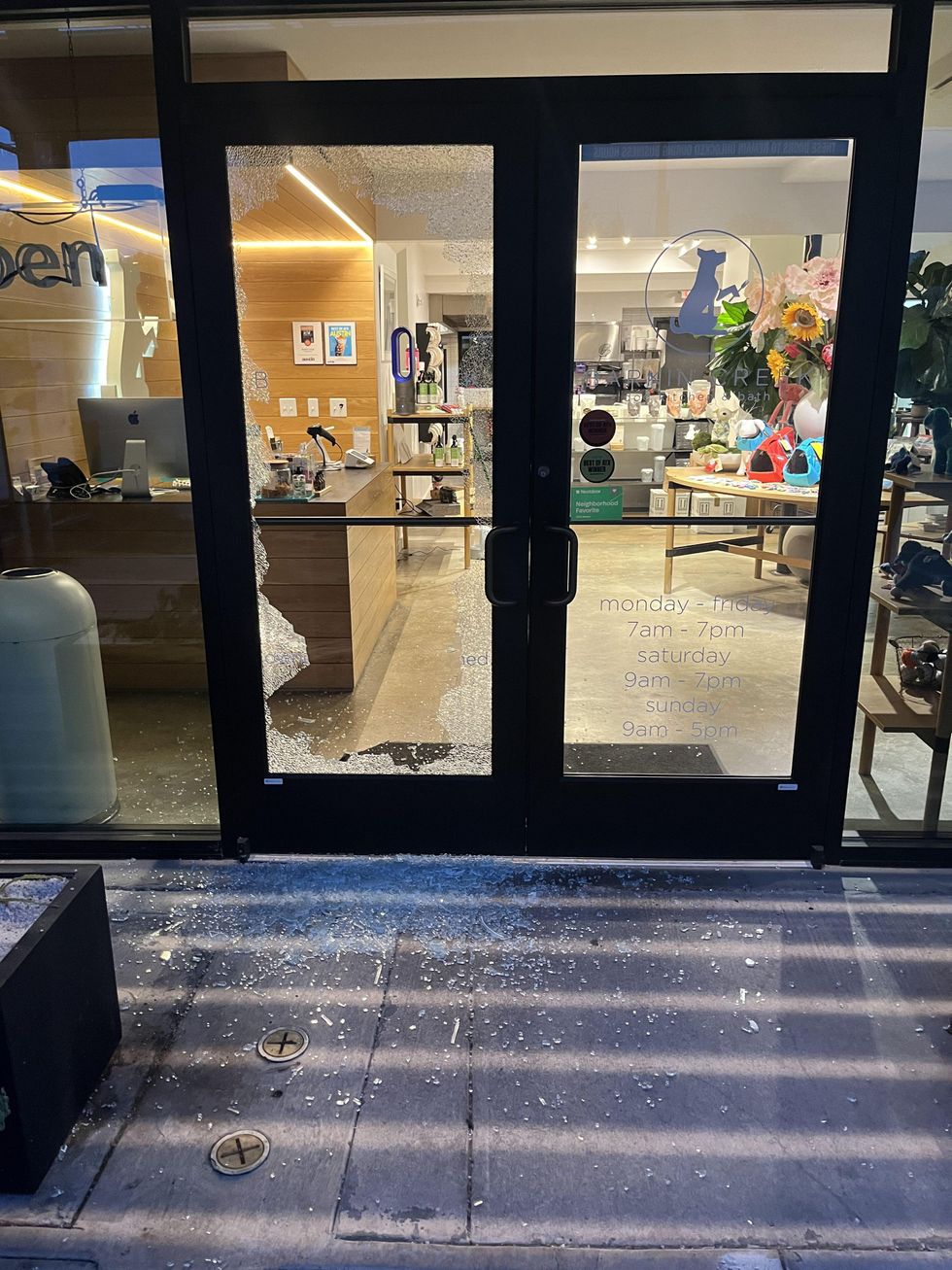 "That was frustrating because you expect the police to show up when you're burglarized," Springer said. "I wanted to make sure that the police were aware that we had a serial burglar on the loose who is targeting dog stores. This is low-hanging fruit given all the evidence that all these stores have collectively together on the guy."
A report from KXAN said several other store owners have complained about little to no police response—Nancy Rich with As the Fur Flies said police haven't come to take fingerprints on objects the perpetrator touched or evidence.
Springer said in the meantime, they have updated lighting in their parking lots, are converting to a cashless system and looking into stronger glass, but he fears that after the repairs are done, the robber will strike again.
"(Upgrading) the glass is another heavy cost," Springer said. "We're a small, family-owned business. We don't have a lot of money to pay somebody to be a full time security guard at each one of our stores. It's just not feasible."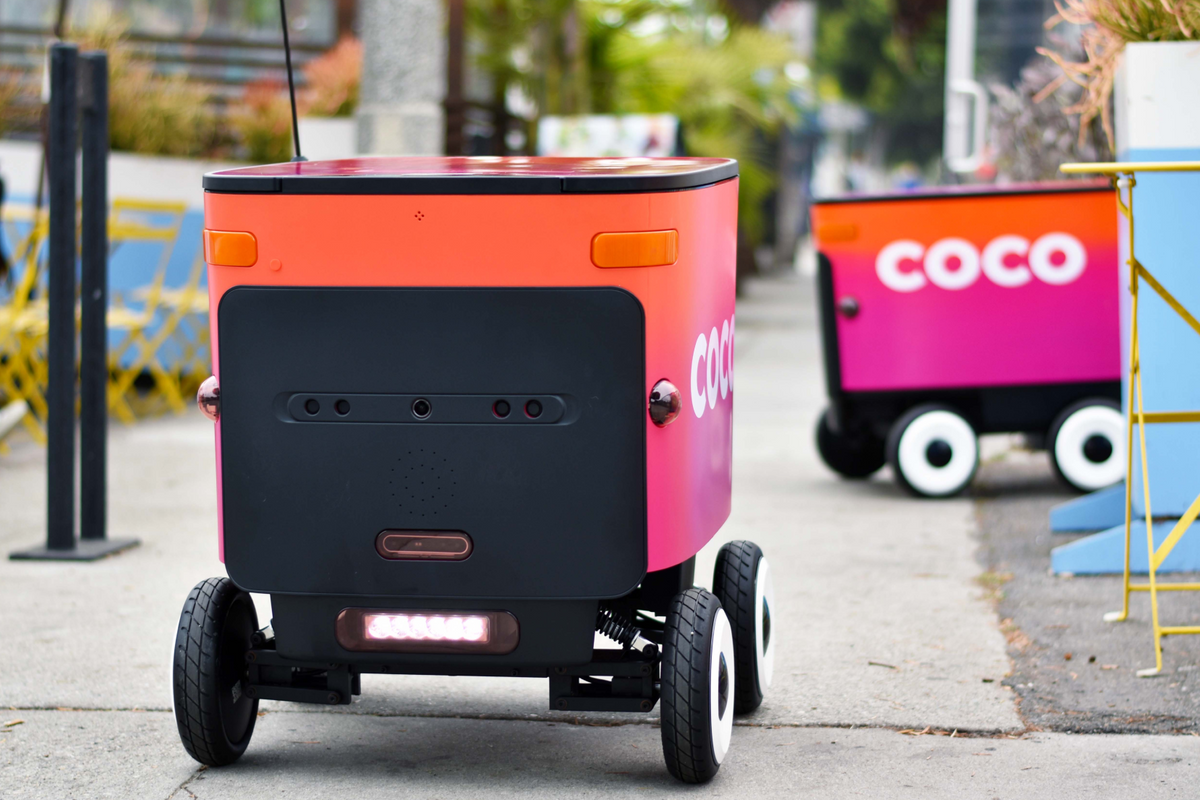 The colorful little robots roaming the streets of Austin, delivering burritos and fried chicken, are likely not going anywhere soon. If anything, this might only be the beginning of the era of robotic delivery.
At least that was the sentiment at the City Council Mobility Committee meeting Thursday when the Transportation Department gave a presentation on the future of personal delivery devices, or PDDs, in the city and outlined the rules they must follow.
PDDs are defined as automated devices operating in pedestrian areas, like sidewalks, or on the shoulders, such as bike lanes. They are currently piloted by employees with a 360-degree view of the road via the cameras built into the machine. Think remote-controlled car but bigger.
PDDs were first seen in Austin in July 2016. In 2019, Senate Bill 969 went into effect, enacting statewide regulations for the robot delivery drivers. The robots aren't permitted to exceed a speed limit of 10 miles per hour on a sidewalk and 20 miles per hour on a shoulder of a road, according to Texas code. They must have a braking system, front and rear lights if operating at night, and must display the operating company's information on the device.
"I just see (the delivery robots) as a pretty effective way to get people some of the things that they need in a timely manner. And from everything that I can tell, it's pretty safe," Council Member Mackenzie Kelly said.
Currently, only two companies, Coco and Refraction AI, are using PPDs in Austin, but other PDDs on Austin streets or even in the air are on the horizon. One delivery robot, developed by Ford, takes parcels from trucks to customers' doors, and Uber and Amazon Prime are preparing to deploy – or have deployed – drone-like devices.
"These are not currently in Austin, but these are things that have been developed and are operating in various parts of the world," said Jacob Culberson, division manager of mobility for the Transportation Department.
Transportation has partnered with Coco and Refraction AI to ensure they are operating in compliance with state rules. The department is currently working with the companies to create best-practice guidelines, with rules such as prohibiting the use of parkland or avoiding state Capitol grounds.
"We think that transportation is important from the standpoint of getting things places more efficiently and more sustainably," said Luke Schneider, CEO of Refraction AI.
Though the reception was mostly positive, Council Member Natasha Harper-Madison raised concerns that automating delivery services could take jobs away from people who might deliver items by bike, car or foot.
"Is there some sort of counterbalance for the workforce when we start to automate?" Harper-Madison asked.
"We are hiring, and we are hiring fast. We have plenty of places for these people to work who would ever be displaced by such a thing," Schneider said.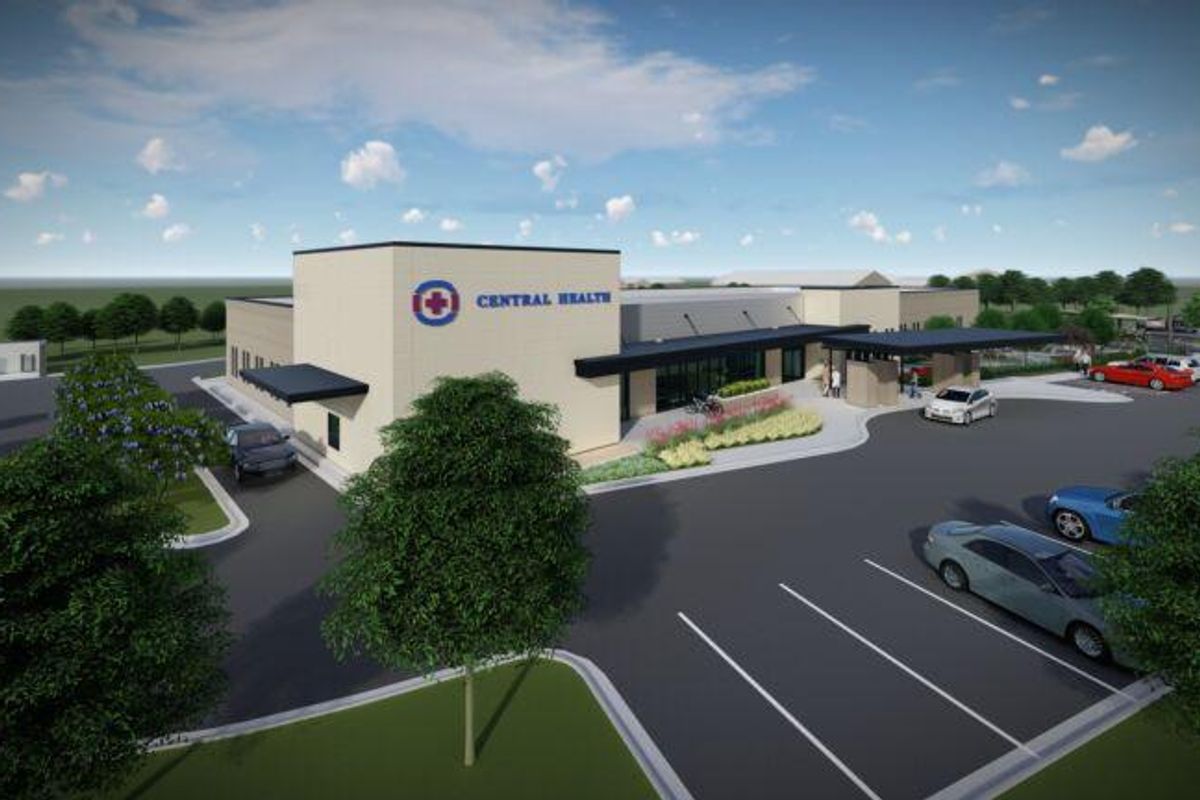 The Travis County Commissioners Court voted unanimously July 26th to require that Central Health undergo an unprecedented independent performance audit. Commissioners voted again August 2nd to go with the tougher of two proposals for the scope of that audit.
A key goal of the audit is to obtain nitty-gritty details about what medical services Dell Medical School has provided to low-income Travis County residents in return for the $35 million annual payments from Central Health—$280 million so far. Over the initial 25-year term, payments will add up to $875 million and every penny of it comes out of the pockets of Travis County property taxpayers.