Get connected with our daily update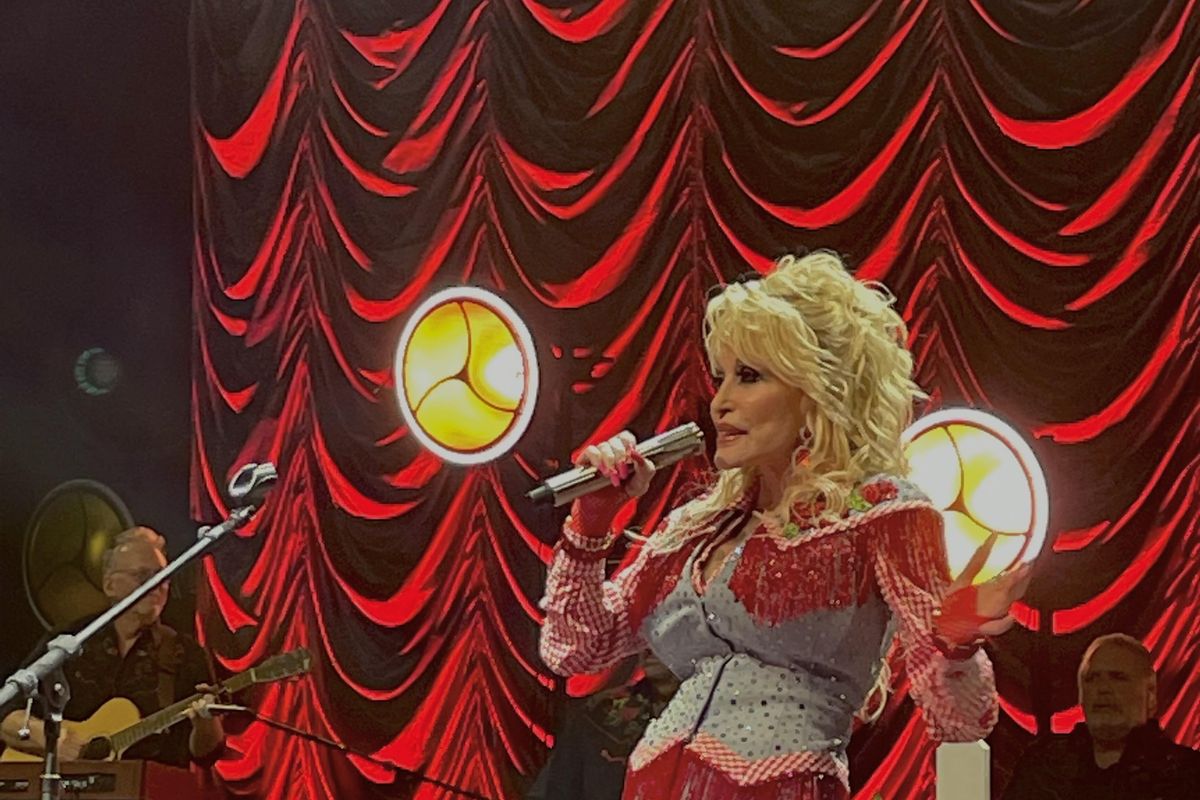 Dolly Parton may not have a 9-5, but she still knows how to make a livin'.
In true Austin fashion, the 76-year-old country music star live streamed her first SXSW appearance through the blockchain, launched a Web3 platform dubbed the "Dollyverse," spoke with famous author James Patterson about their new book-slash-album "Run, Rose, Run," and performed new and old hits at Austin City Limits Live Friday night.

---
Parton drew both laughs and tears as she promoted the new Dollyverse, which is powered through Blockchain Creative Labs, and told her life story with wisdom, wit and plenty of song breaks.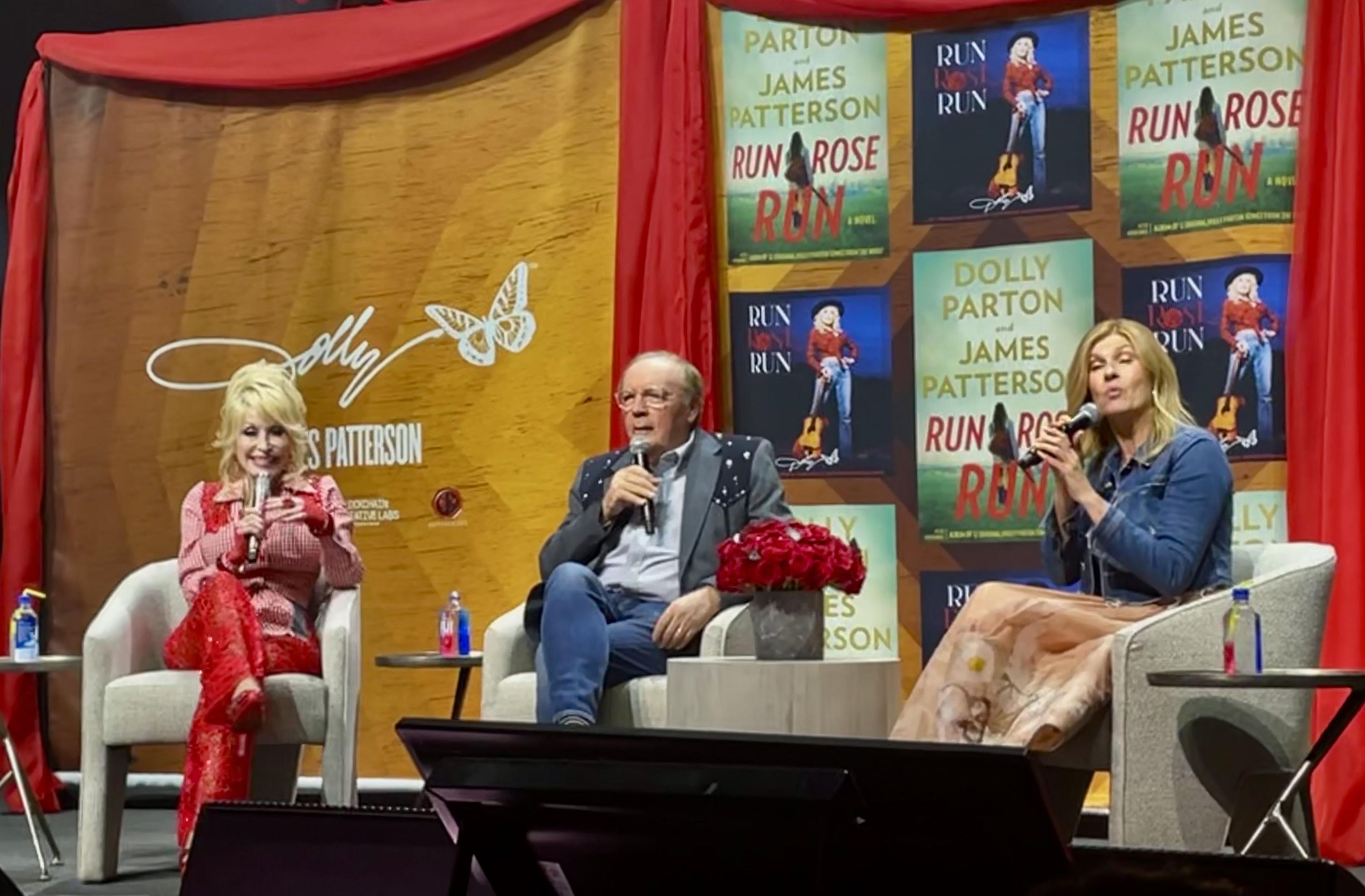 Parton, Patterson and Britton discussed the duo's new album-and-book combo, which is soon to be a Reese Witherspoon movie. (Claire Partain/Austonia)
The singer took to her first SXSW stage with Connie Britton of the Austin-filmed Friday Night Lights fame and a rhinestone-clad Patterson, who has sold over 400 million book copies in his career.
Parton said Patterson does more than complement her outfits—the two became fast friends as they completed the yearlong project.
"I heard (Patterson) wanted to write a book with me, and I just thought, 'Why?'" Parton joked. "He just seemed like a new old friend..pretty much we're both crazy, we've got a warped sense of humor and we're both creative, so we got the job done in short order."
Though they don't collaborate well musically—Patterson's talents don't translate to good singing, Parton said—the two are proud of the book, which was released alongside her 12-song album of the same name earlier this month. The story mirrors Parton's own life as a young singer-songwriter traveling to Nashville at first but quickly delves into a darker, Patterson-twinged thriller.
"(Dolly) said to make it scarier," Patterson said. "I've never heard of anything like it before, a book with a soundtrack."
Both Patterson and Parton marveled at trying something new at their not-so-young ages as they revealed that a movie adaptation for "Run, Rose Run" is in the works with Reese Witherspoon.
"We both grew up in small towns, smaller than small," Patterson said. "And I consider it a blessing that I still look at the world as though I was the kid in that town. So now I'm here with Dolly Parton, holy shit!"
After singing an "Happy Birthday" rendition to Patterson and taking a few crowd questions, Parton switched into another country-glam outfit and took to the stage once more to sing three songs off the new album: ""Big Dreams and Faded Jeans," "Snakes in the Grass" and the very well-received "Woman Up (And Take It Like a Man)."
As if fusing the elements of "Run, Rose Run," Parton then took the crowd through her biggest hits with storytelling and song, weaving razor-sharp punchlines with chill-inducing life lessons and choir hymns. Parton, who grew up "Holy Rollers" Pentecostal in a poor Tennessee family with a dozen siblings, talked about discovering her love for music with her grandfather in the church and learning from her father, who couldn't read or write but was the smartest man she knew.

Parton honored her mother, too, with a story about the now-famous patchwork coat her mother made for her behind the classic hit "Coat of Many Colors" before quickly pivoting to the tale of the infamous auburn-haired bank teller her husband flirted with, inspiring the hit song "Jolene."
Parton's big blonde hair never wavered as she finished the show with the worker's anthem "9-5" and classic "I Will Always Love You."
"If somebody walks by without a smile, just give them one of yours," Parton told the crowd, and concertgoers left with that smile and a free limited-edition rose NFT to boot as they walked (or logged out) of the Dollyverse to finish the show.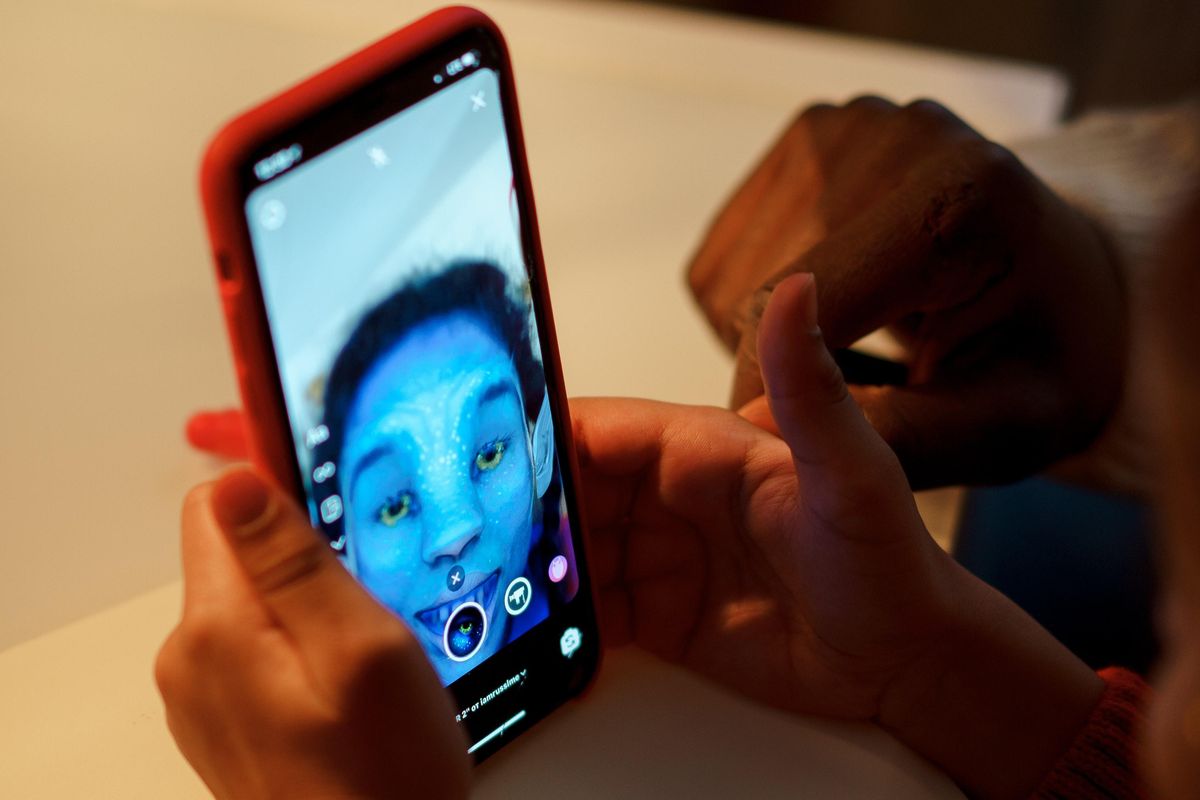 Some of your favorite Instagram filters can't be used in Texas anymore and Austinites are sounding off on social media.
Meta, Facebook and Instagram's parent company, announced on Wednesday that certain filters would no longer be available in Texas.
The change is a result of Texas Attorney General Ken Paxton's lawsuit against Meta, alleging the company uses facial recognition technology that violates laws in Texas. A release from Meta says it stopped using facial recognition tech in November 2021 and denies Paxton's allegations.
Some Austinites bemoaned the shift, saying some of their favorite filters were now unavailable.
But more often than not, locals joked about the ban.
And some in-between chose to show off some natural beauty.
Finally, some are trying to cash in on the opportunity.
Meta said it plans to create an opt-in system for both Texas and Illinois residents, who are facing the same issues.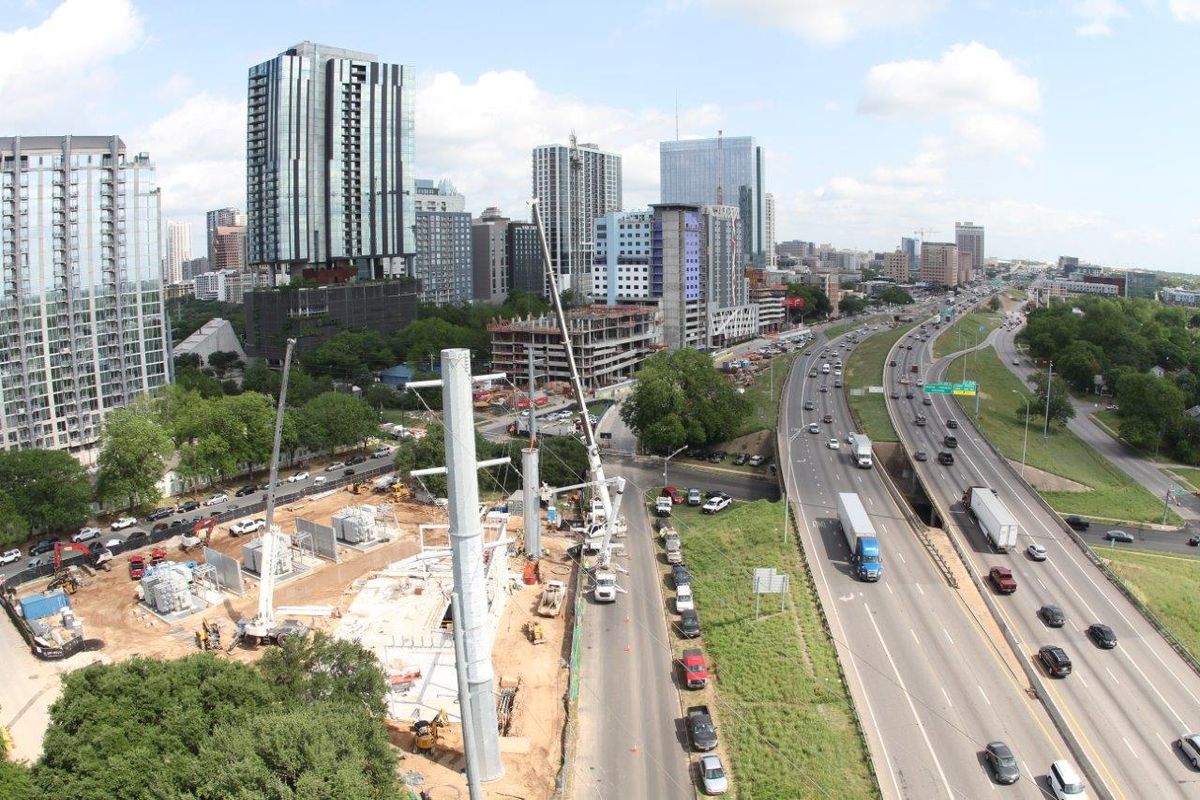 Power demand is forecast to push within 600 megawatts of the Electric Reliability Council of Texas' capacity Friday afternoon as a record month of heat continues.

Demand for the statewide power grid hit over 65,000 Mw at 5 p.m., just under the capacity the grid can handle. ERCOT announced approximately 2,900 Mw of power was lost on Friday due to six power generation facilities tripping offline. At 5 p.m. it said all reserve generation resources available are operating. Texans have been asked to conserve energy.
Inbox: ERCOT says "six power generation facilities tripped offline resulting in the loss of approximately 2,900 MW of electricity. At this time, all reserve generation resources available are operating." Asks Texans to conserve power... pic.twitter.com/g6LxJlHlop
— Forrest Wilder (@Forrest4Trees) May 13, 2022
As the power grid threatens to buckle under the weight of consumers, record-breaking heat continues to push up demand. Austin is currently in the hottest May on record, with temperatures averaging at 82 degrees—eight degrees higher than average—at Austin's Camp Mabry.

And Austin is expected to have another triple-digit onslaught next week, with temperatures peaking at highs of 100 degrees Friday and Saturday. As a result, demand could peak Monday, with forecast demand expected to reach a May record of 70,758 Mw. The previous record was 67,265 in 2018, while ERCOT's all-time high was 74,820 Mw in August 2019.
While ERCOT has not yet seen a heat surge reminiscent of 2021's Winter Storm Uri, power outage woes became all too real for around 3,600 southeast Austinites Saturday as Austin Energy put on a last-resort power pause from around 3:30 to 7:30 p.m.
The outage was a culmination of many factors—from near-100 degree heat to unfortunately-timed maintenance checks and growth in the Bluff Springs area. The result was an overheating circuit that needed relief fast.
"It was related to high usage overloading one circuit at a time when some of our infrastructure was still undergoing maintenance in preparation for the months to come," Austin Energy spokesperson Matt Mitchell told Austonia. "So it was a very unique set of circumstances that we do not see repeating itself."
Mitchell said that all seasonal maintenance is complete and that Austin Energy will open a new power substation in Bluff Springs this June. The organization also said the issue had nothing to do with ERCOT, which released a statement assuring consumers that power was not threatened during that time.
ERCOT also told Austonia before 5 p.m. that it "projects there will be sufficient generation to meet demand for electricity" on Friday. It then informed the public about the energy loss due to a power trip.