Get connected with our daily update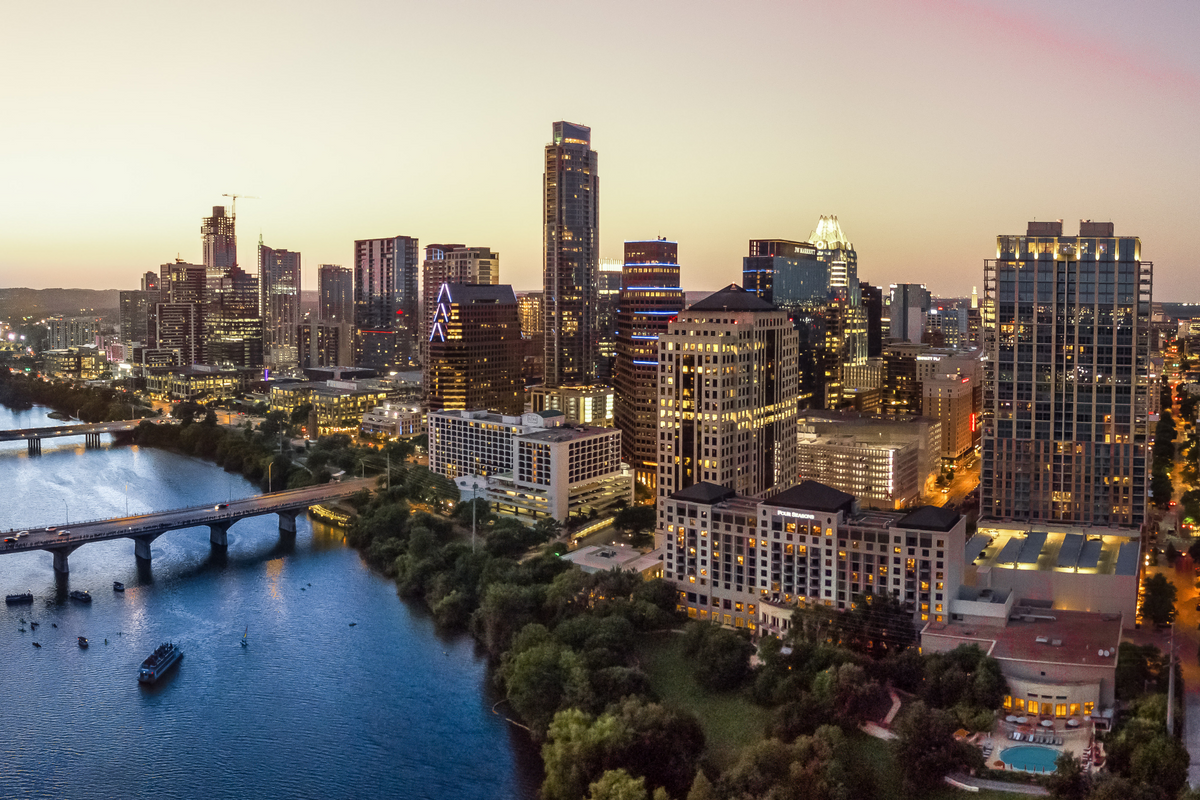 Downtown may be recovering from the pandemic but the priorities residents want in their city center are changing, according to the City Pulse Survey done by design firm Gensler.
---
After studying 7,500 people in 15 global markets, including Austin, Gensler found that life in COVID has pushed city-dwellers to want more outdoor activities, social spaces and entertainment venues in bustling business districts.
Post-pandemic, the highest-rated downtown activities were shopping, visiting parks and just "hanging out." The need for more public spaces like parks jumped from sixth on the list to second this year.
Although globally people view downtown as a business district for task-based activities, across the U.S., downtown districts are viewed more as a vehicle for entertainment. This is especially true for Austinites, where people surveyed said they would rather see more entertainment and cultural venues than shopping or public transit downtown.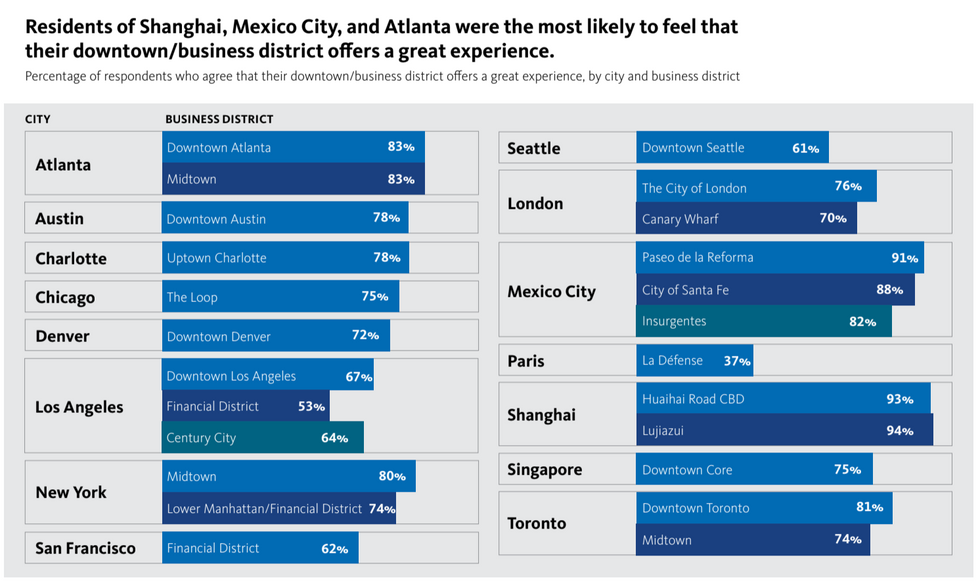 (Gensler)
For Melanie Gartman, a manager at construction software company Levelset who has been living in Austin for most of her life, the needs and wants of the average resident closely align with her own.
Austin clocked in second-most desirable downtown, tied with Charlotte, North Carolina. Like the 78% of Austinites in the survey, Gartman said she thinks Downtown Austin is hanging on to its lovable charm.
"Even now with fewer people out and about it's still very vibrant and lively. I feel like I saw life come back to downtown a lot sooner than I expected it to," Gartman said. "It's still holding on a bit that Austin vibe and with the high rises coming in, it's scary that we could lose that. I think it's holding on better than I would have expected, especially within the last two years of everything that happened."
As Austinites eased back into downtown, the first stop Gartman made was to go see music again. Since venues opened back up, Gartman and her loved ones have seen live music at their favorite venues: Moody Amphitheatre, Mohawk, The Parish and Empire Control Room.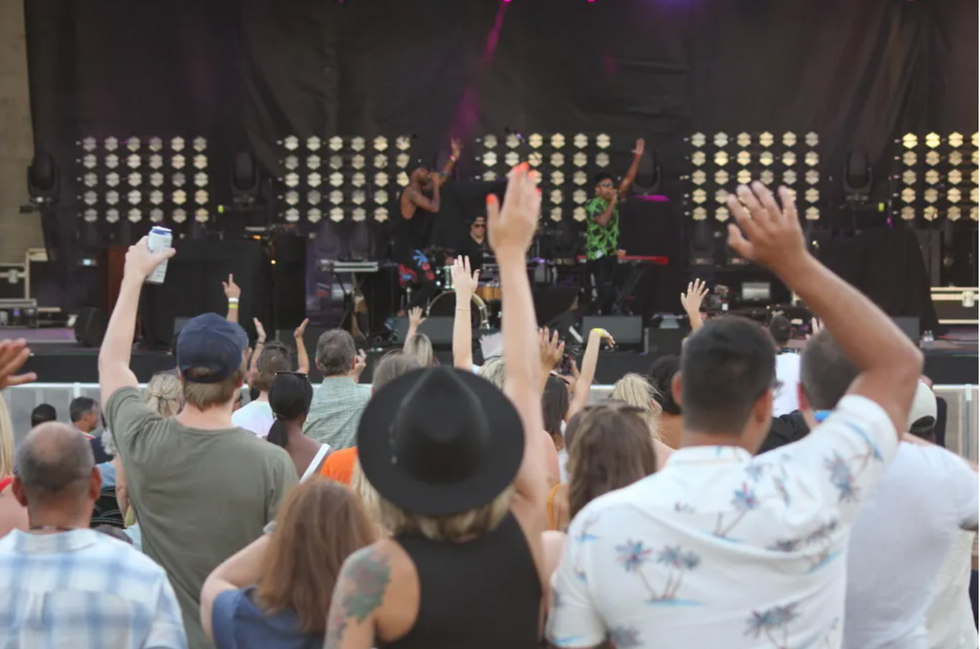 Blackillac opened for Gary Clark Jr. at the Moody Amphitheater's first show back in August. (Laura Figi/Austonia)
Entertainment is most important for Gartman's life in Austin—seeing Gary Clark Jr. in August brought normalcy back into her routine—and said our local downtown is the ideal out of other cities in Texas.
"I've always noticed that between Houston's downtown and Austin's, Houston's is so Monday to Friday, eight to five, maybe a post-work happy hour," Gartman said. "Growing up, downtown (Austin) was always the place to go. It has always been the hub and I think Austin is unique in that way."
Traffic in downtown areas is way down overall, even though concern over pandemic safety has taken a backseat. Shopping traffic has decreased by 28%, dining out and entertainment attendance dropped by 33% in the post-pandemic sphere.
Even though her office is located downtown, Gartman usually works from home. Her downtown visits tend to be for the purpose of entertainment and she said the lack of parking sometimes becomes problematic.
"I feel like all these high rises are taking over all the parking," Gartman said. "It used to be for go-to parking, I would just park under I-35. No big deal. But now, that's kind of scary, especially if you're by yourself. The party parking is a barrier to actually making it down there."
But with the rise of the hybrid work model, it's likely that the downtown sphere is going to change all across the U.S. For now, survey participants said they would like to see their downtown reduce traffic, add more green space, improve the cityscape and increase parking capacity as we shape the future of cities.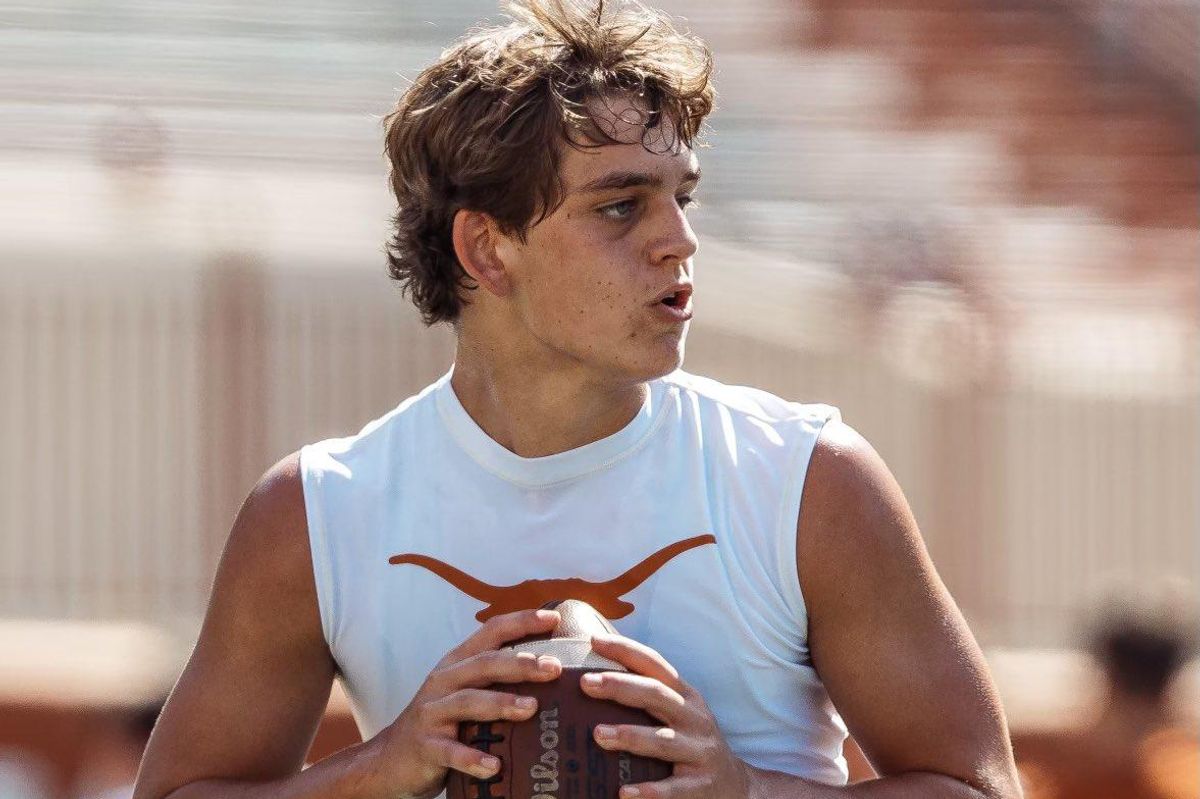 Arch Manning, the latest prospect in the Manning football family and No. 1 recruit in the class of 2023, has committed to the University of Texas.
Manning is the nephew of Eli and Peyton Manning and the son of Cooper Manning, a former wide receiver for Ole Miss. The Manning football legacy began with Archie Manning, Arch Manning's grandfather and namesake who played for the New Orleans Saints throughout the 1970s.
Manning joins head Texas football coach Steve Sarkisian's program after a disappointing 5-7 first season. Manning, who has been the starting quarterback at New Orlean's Newman High School since he was a freshman, was the No. 1 recruit in the 2023 class, according to 247sports.
Manning had plenty of SEC suitors, including Georgia, Alabama and LSU, but committed to Texas after a recent visit to Austin.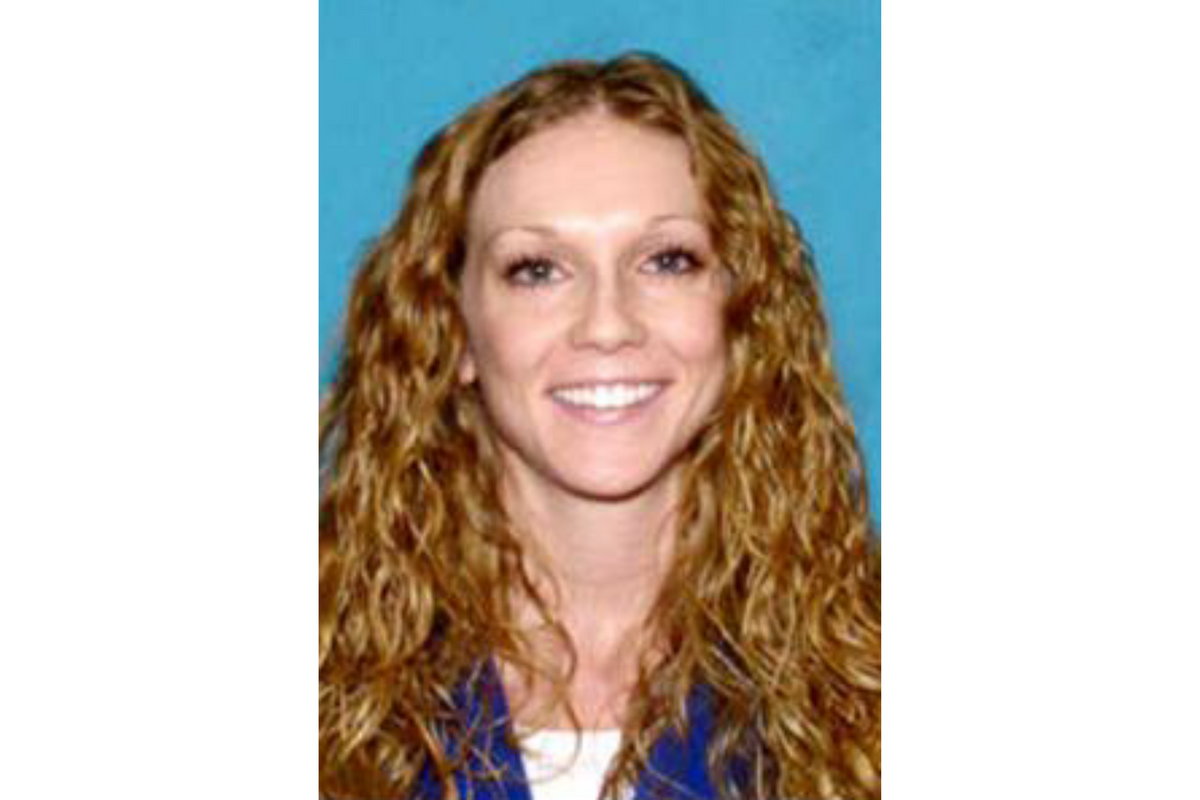 The Lone Star Fugitive Task Force has found the Jeep belonging to Kaitlin Armstrong, the accused murderer of professional cyclist Moriah "Mo" Wilson.
Armstrong is suspected to have killed Wilson—who was visiting Austin for a race in Hico, Texas last month—in a crime of passion after Wilson met up with her short-term ex-boyfriend Colin Strickland.
The Task Force said the black Jeep Cherokee was sold to a South Austin CarMax dealership on May 13, one day after being questioned by the Austin Police Department, for $12,200.
Armstrong was spotted at Austin-Bergstrom International Airport the next day, en route to LaGuardia Airport, but officials said they lost her trail after she was dropped off at Newark Liberty International Airport on May 18.
Investigators were unable to find any flight reservations under the name "Kaitlin Armstrong" and believe she may be using her sister's name, Christine.
The case has been designated as a U.S. Marshals Service major case, which brings in more resources to the investigation; officials consider Armstrong dangerous. According to an anonymous tipster, Armstrong became "furious," when she found out about Wilson and Strickland's meeting and wanted to "kill" her.
Authorities believe the longer Armstrong is evading arrest, the more dangerous she may become, so anyone who sees her is encouraged to call 911 instead of approaching her. A $6,000 reward, along with an additional $15,000 from an anonymous donor, has been issued for information leading to her capture.