Get connected with our daily update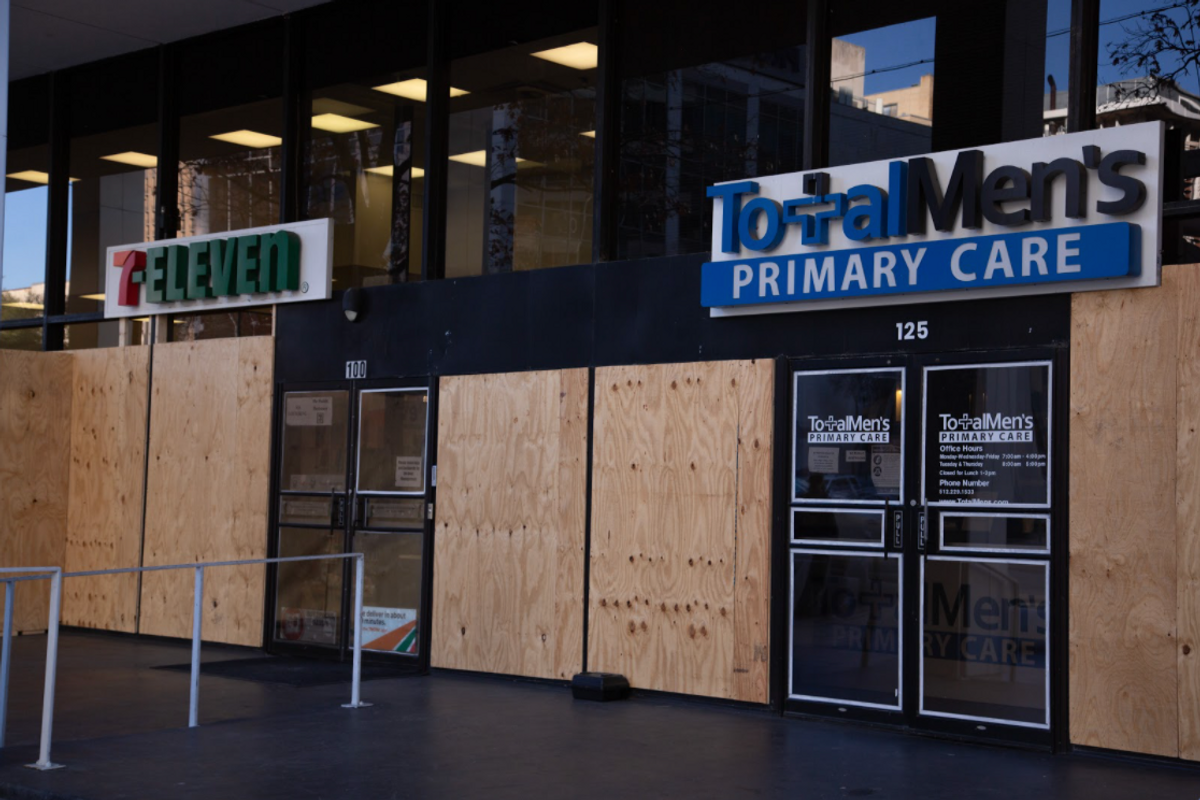 After the announcement that protests in opposition of the 2020 election results are scheduled in all 50 states leading up to the Jan. 20 presidential inauguration, some Austin businesses have boarded up their windows. Most, however, have decided not to bring out the plywood.
---
Although most businesses have elected to leave their windows uncovered so far, 7-Eleven, Total Men's Primary Care, and the post office downtown have all boarded up in the wake of Wednesday's insurgence and protests to come as Inauguration Day approaches. Additional boarded-up businesses like Cuba512 have remained covered in plywood since the summer.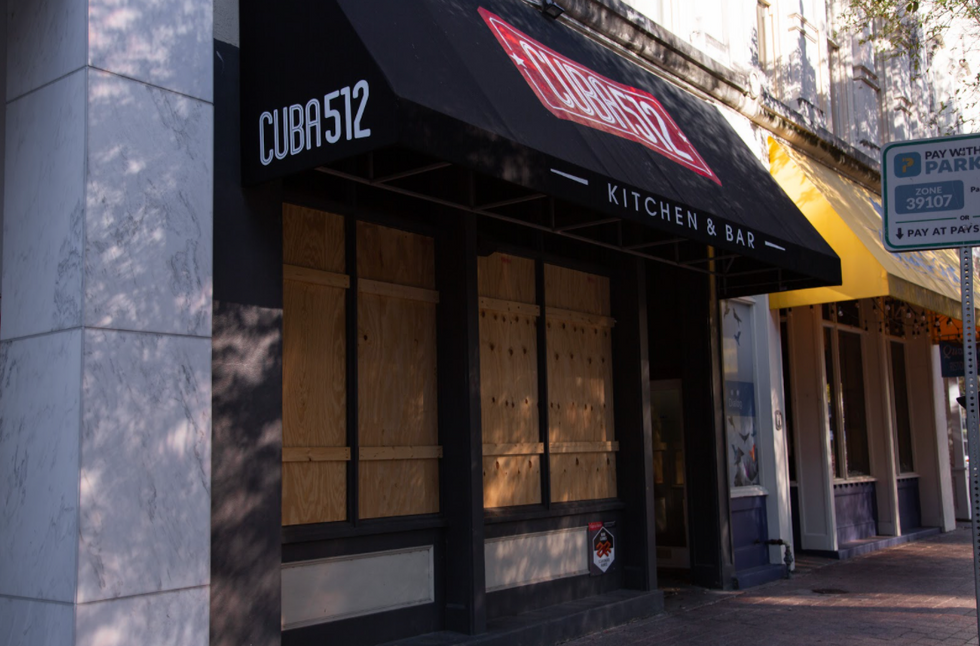 When protesting began in the wake of George Floyd's murder, a few Austin businesses experienced various degrees of property damage, prompting many to cover their windows in a bid to protect themselves and their establishments. The plywood returned to downtown during election week in November, although there was no damage from protests.
Earl Joyner, a security guard downtown, says the businesses which currently have their windows covered are simply taking precaution. While some businesses suffered damage, he said the businesses he patrols remained untouched this past summer.
"You just never know what's gonna happen, though," Joyner said.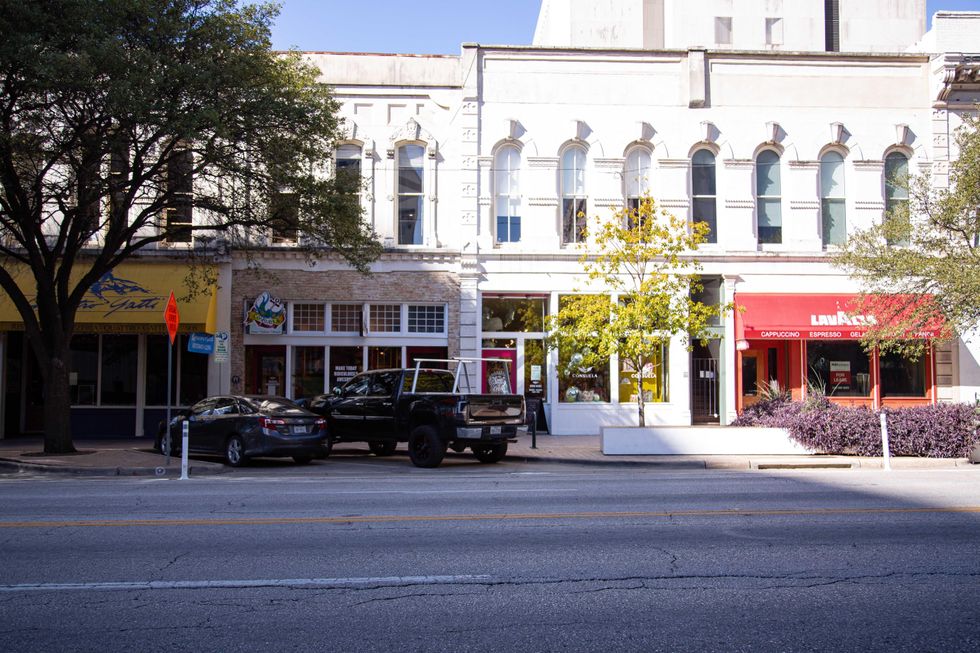 Businesses, such as Consuela, a boutique on Congress Avenue near the Capitol, haven't felt the need to board up quite yet, although safety is a top priority, says Matt Ballard, who is part of the leadership at Consuela.

Ballard said the Consuela leadership team would be playing it by ear before deciding to board up the shop.
"I think everyone's in the same camp of trying to see how things evolve," he said.
While the events of the past week and the announcement of nationwide demonstrations have cast a sense of tension, Ballard hasn't seen it change the way they, or their neighboring establishments, operate business.
As the day of President-elect Joe Biden's inauguration approaches, the Austin Police Department issued a statement about protests in the coming weeks.
"We do have reports of planned assemblies, and we are working with our law enforcement partners at DPS to ensure people are able to peacefully assemble and voice opinions, and we are able to keep people safe during that process. We fully respect people's ability to exercise their First Amendment rights, and we will be prepared to respond as needed to ensure the community's safety."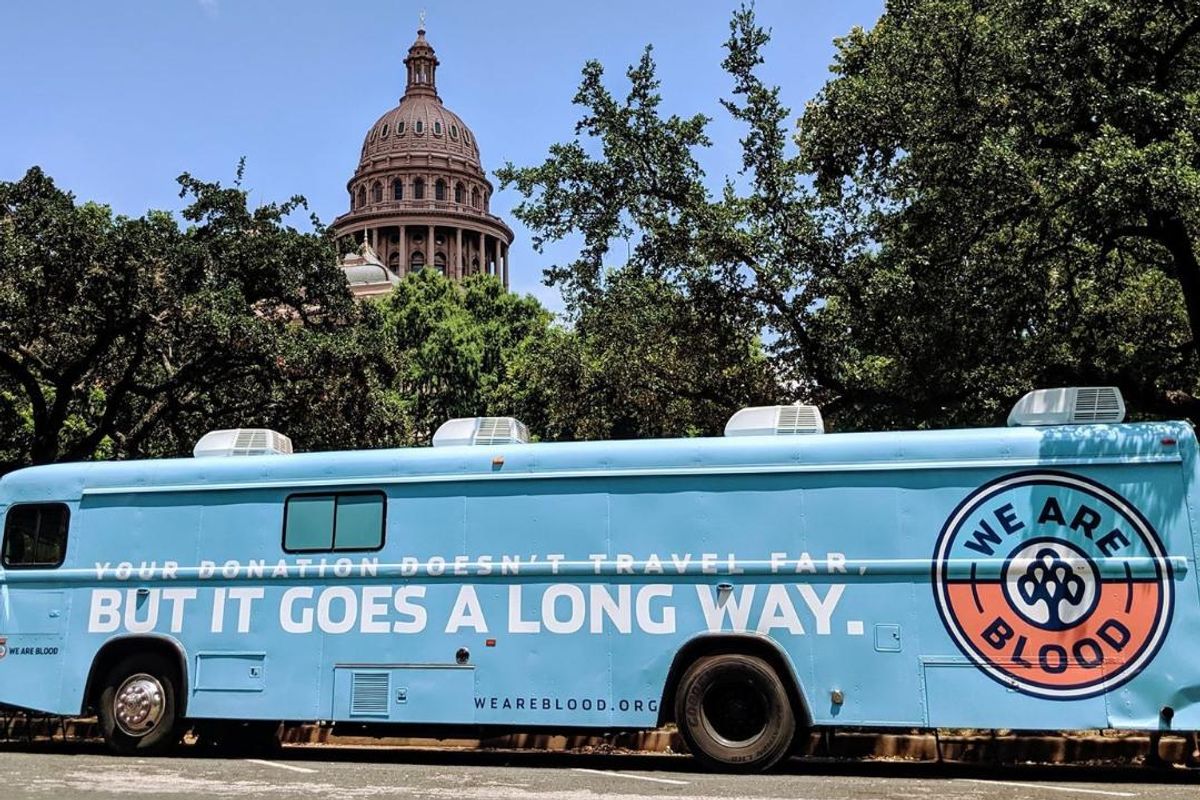 Communities are rallying together after an 18-year-old shot and killed 19 students and two teachers at Robb Elementary School in Uvalde, Texas.
Funds from organizations all around the state–including from Austin's own Los Verdes–are being raised to support families affected by the tragedy. Here's how you can help.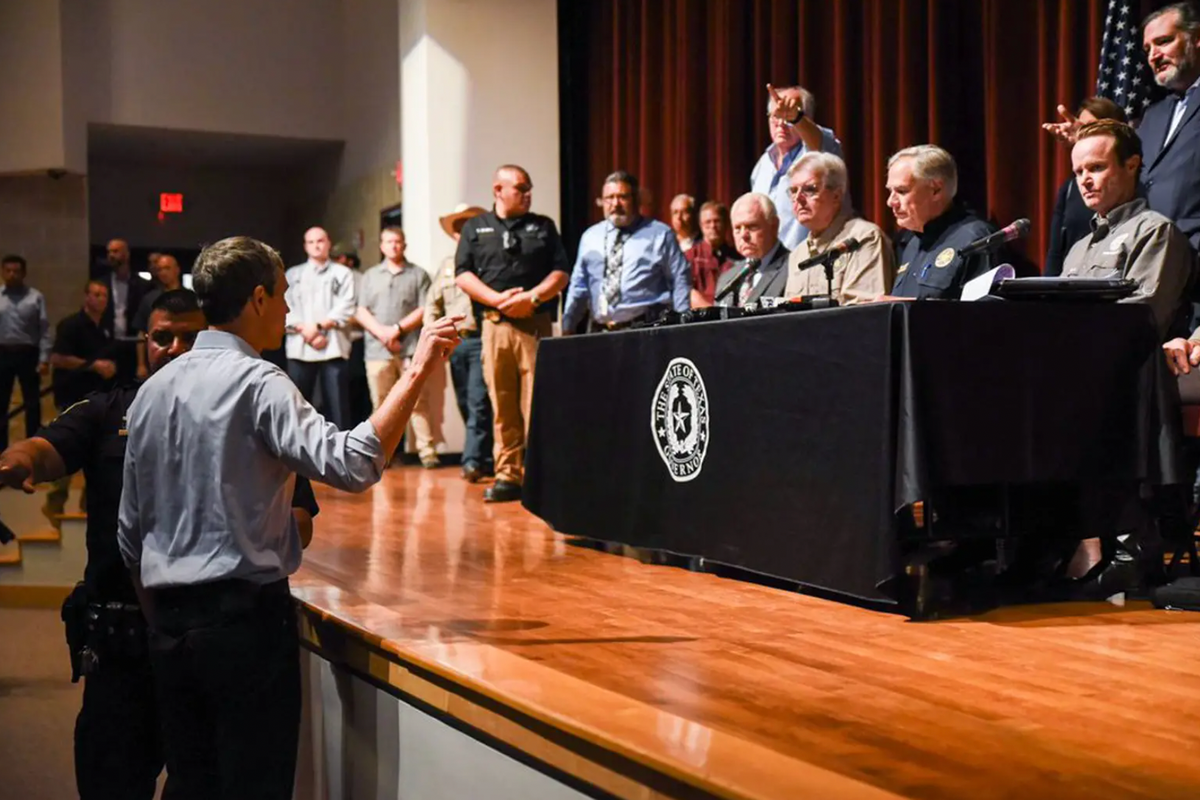 By Patrick Svitek
Beto O'Rourke caused a dramatic scene on Wednesday when he angrily confronted Gov. Greg Abbott at his news conference about the Uvalde school shooting, yelling, "This is on you."
After Abbott was done giving his initial remarks, O'Rourke approached the stage and told Abbott he was "doing nothing" to combat gun violence. He said the Uvalde massacre, in which a gunman killed 19 children and two adults, was "totally predictable."
Some of the Republican officials onstage with Abbott quickly denounced O'Rourke, telling him to go away. Another man onstage used expletives to criticize O'Rourke for interrupting the event. O'Rourke was eventually escorted away amid the unruly scene.
"I can't believe that you're a sick son of a bitch that would come to a deal like this to make a political issue," Uvalde Mayor Don McLaughlin told O'Rourke at one point.