Get connected with our daily update
(Drone photography by Steven Joyner/Austonia.com)
Along a placid stretch on Lake Austin, tucked out of sight behind a stand of cypress trees, a massive and bustling 44-acre construction project is burgeoning in the hills near the picturesque Pennybacker Bridge northwest of downtown.
---
Here are designer renderings of the campus, courtesy of The Holdsworth Center.
Aerial drone images captured by Austonia this week shows a construction site in full swing, with nearly a dozen structures springing up on one of Lake Austin's last large undeveloped land tracts - the site of the The Holdsworth Center, a new $90 million nonprofit educator-training center funded by H-E-B Chairman and CEO Charles Butt and set to begin operations next spring.
The site is at the bottom of a tree-packed hill dropping to the lakefront from RM 2222 near the confluence of Lake Austin and Bull Creek.
It is all but invisible to cars traveling above it on 2222 and boats cruising past the thicket of trees that conceal it onshore.
"It is one of the last large undeveloped tracts on Lake Austin and is likely the last one inside Loop 360," David Armbrust, the Austin attorney handling the zoning case, told the Austin-American Statesman in 2017, which reported the value of the land at nearly $14M.
When it's complete, the campus will include 180,000 square feet of learning and overnight space in 18 buildings, including a 300-person capacity event room and 186 rooms for overnight stays, according to the center's website.
Butt, who has pledged $100 million to the project, named it for his mother, Mary Elizabeth Holdsworth, a former school teacher and philanthropist.
Holdsworth officials said the delay from fall 2020 to spring 2021 was due in part to construction issues and in part to the coronavirus.
See land use and mobility plans on file with the city embedded in this article.
Designers Lake Flato Architects and Ten Eyck Landscape Architects included undeveloped area on more than half of the site, preserving 3,000 native trees for visitors to enjoy while they meet and relax during training events.
The Holdsworth has been training educators at various sites for three years, but the campus will serve "as a permanent home for public school educators to develop as leaders, a place they will return to time and again to grow, learn, collaborate, reflect and gather inspiration to take back to their districts.
The center will be available for third-party rentals to benefit the mission of the center.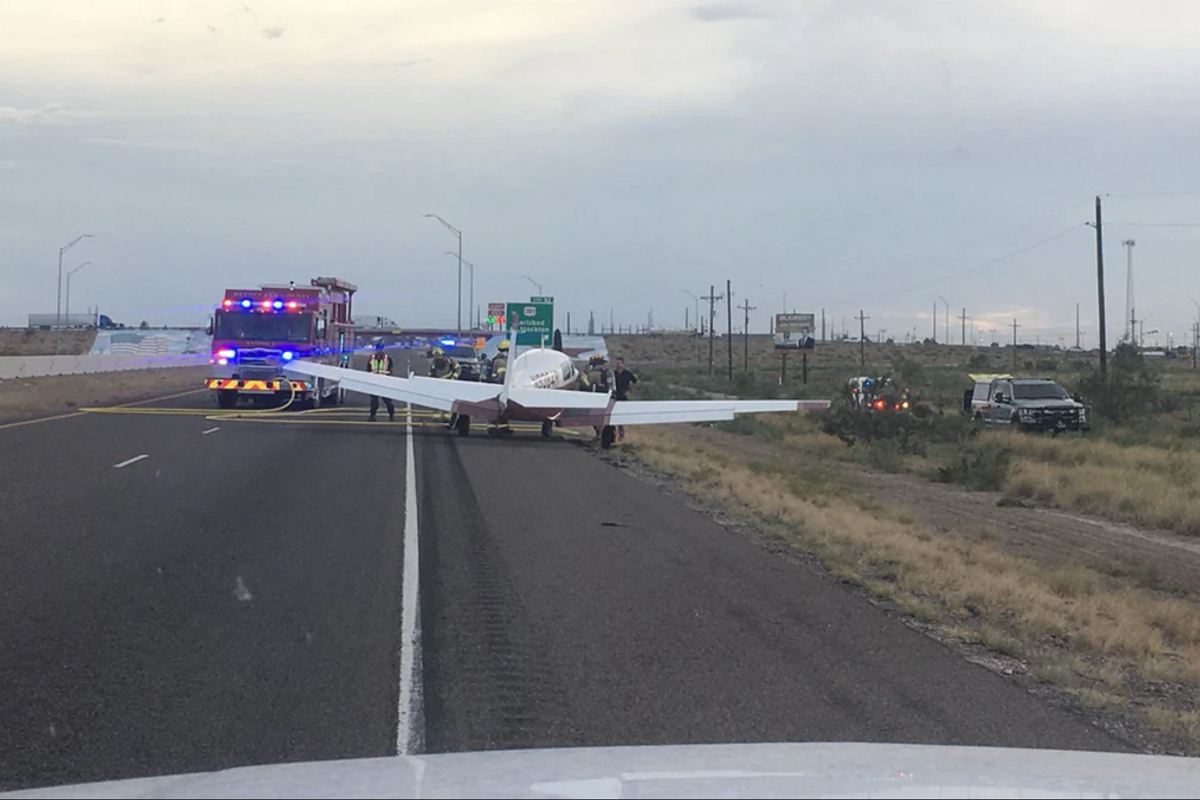 Pilot Adam Skeeter made an emergency landing on Interstate 20 in Pecos, Texas, after departing from Austin.
Skeeter was traveling alone to El Paso for a business meeting on Wednesday afternoon when he said he began experiencing engine failure around 10,300 feet in his Mooney M20K. He was then advised by Pecos Air Traffic Control that Pecos Airport was nearest.
Skeeter said he declared an emergency landing on I-20 when the engine "blew up" and began spitting oil onto the windshield as he used the side windows to see. Air traffic was notified and Skeeter landed between a semi-truck and a pickup.
The Reeves County Sheriff's Office responded to a 911 call of the plane landing shortly after but no injuries or damage to surrounding vehicles was reported.
The FAA will follow up with an investigation.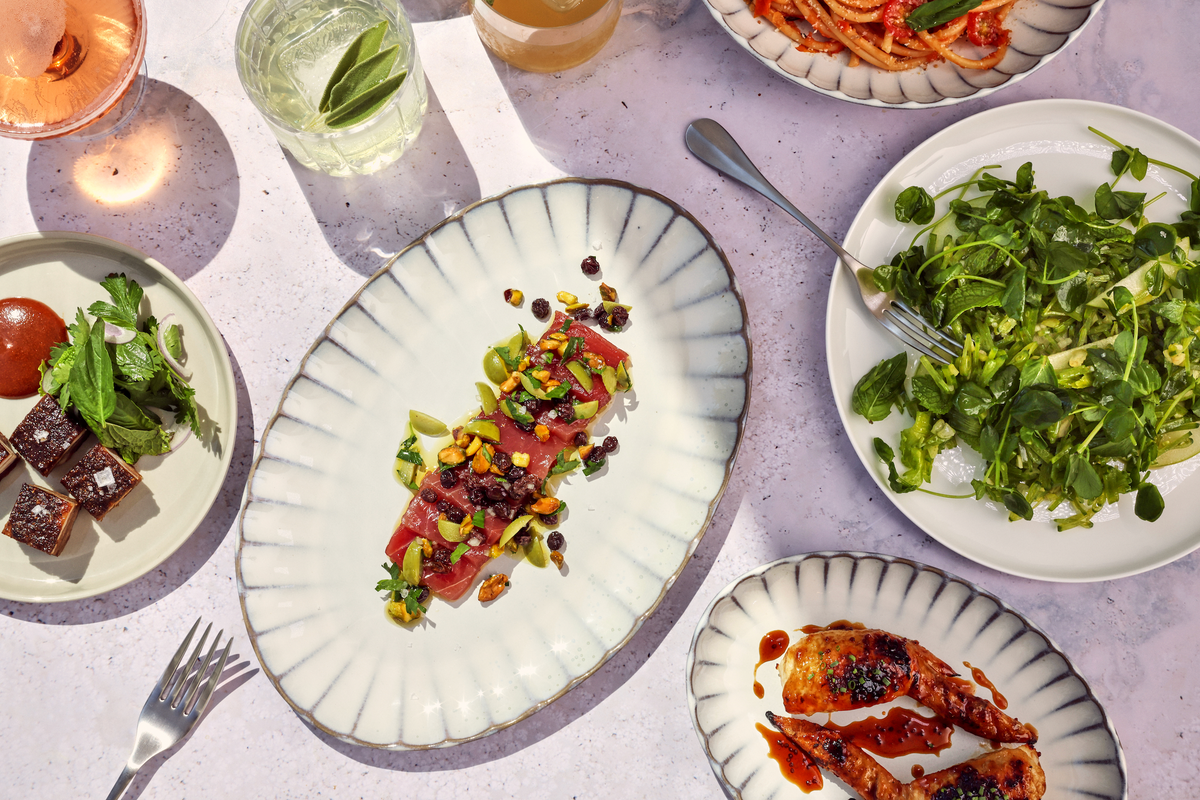 West Riverside is getting a lavish new restaurant offering coastal European food and rooftop views of Lady Bird Lake.
Located on the roof of The Loren residences at Lady Bird Lake, Nido, 1211 W. Riverside Dr., is slated to open in late September 2022 and serve breakfast, lunch, brunch, dinner and a full bar.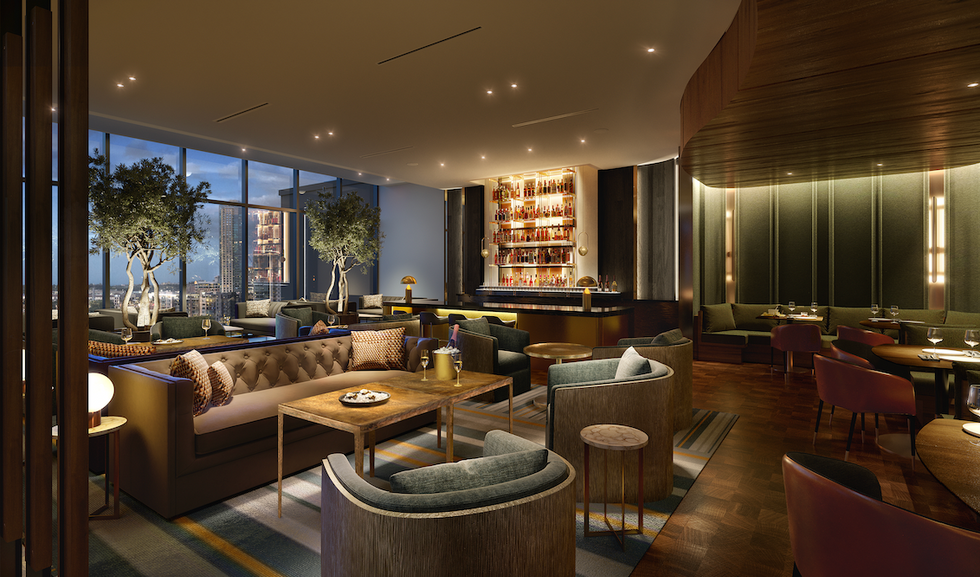 (Rendering courtesy of The Loren at Lady Bird Lake)
Using an "ingredient-first mentality," a release said the restaurant sources locally whenever possible, highlighting Fredricksburg peaches, local citrus, beef, native hardwood and coal from the Hill Country. Nido will also offer food that is friendly to vegan or restrictive diets.
Executive Chef Brad McDonald—who has worked in Michelin Star kitchens Alain Ducasse, Per Se, and Noma—works with a neoclassical approach to French technique and plans to serve seasonal dishes to maximize fresh ingredients.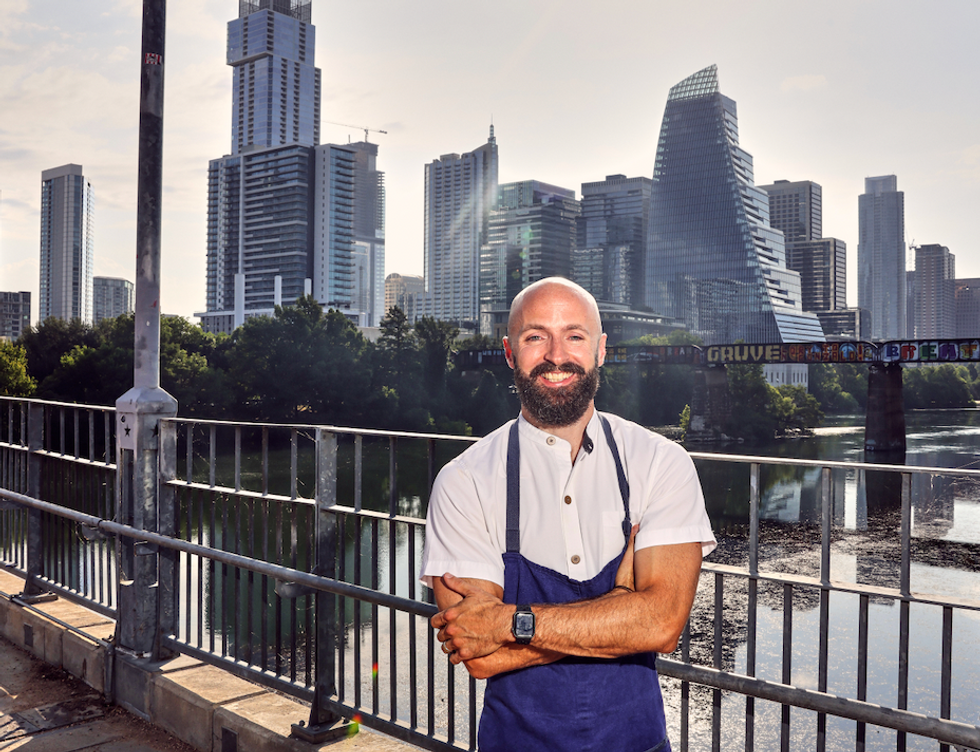 (Mackenzie Smith Kelley)
"Guests can expect an untraditional, yet classic take on dishes, all meant for sharing," McDonald said. "From the moment of arrival, diners perched above Lady Bird Lake will take in an exclusive view of the immediate surroundings and taste their way through the local, regional and international flavors and techniques that have shaped our menu and overall dining experience."
From eight floors up, guests will be able to dine on signature dishes like foie gras and maple stuffed chicken wings; braised lamb breast with milk jam and herb salad; Ricotta Gnudi with blistered cherry tomatoes and nicoise olives; and Grilled Dry-aged Wagyu with aligot potatoes.