Get connected with our daily update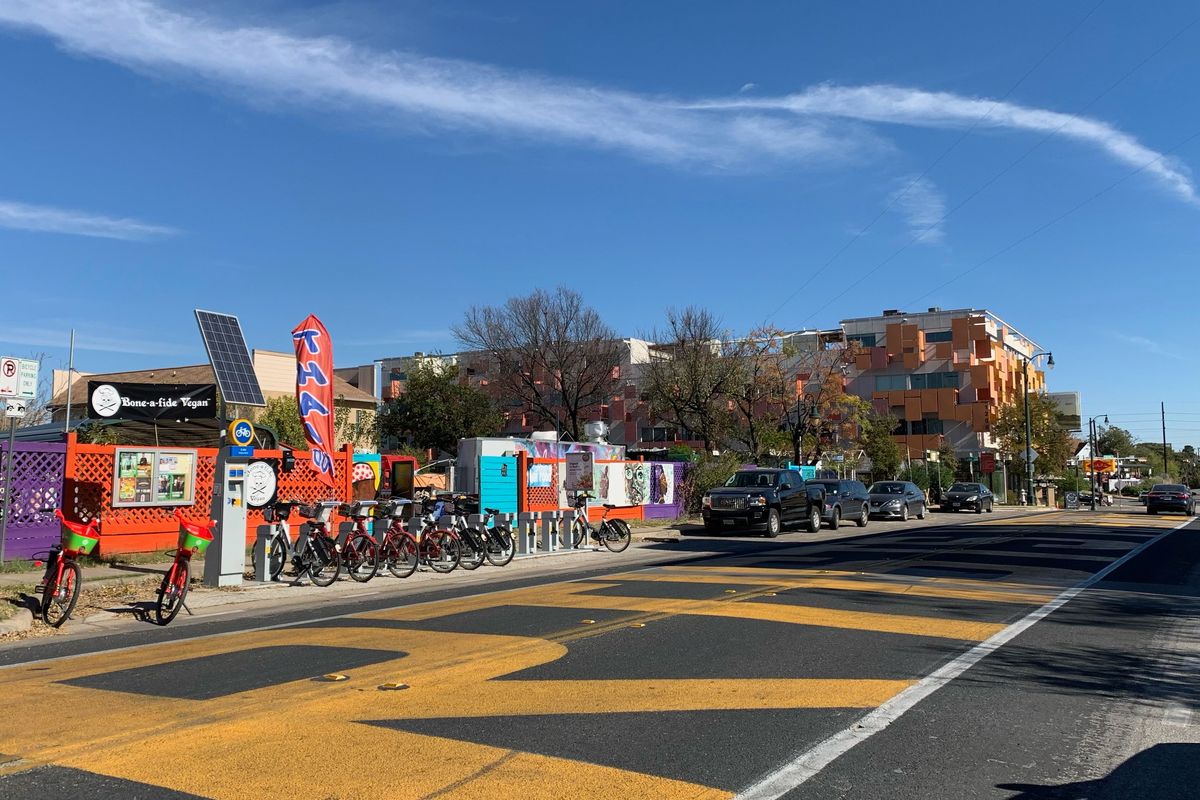 (Isabella Lopes/Austonia)
Austin's East 11th Street, with its brunch crowds and boutiques, is a slick and shining example of the gentrification that has taken over what was once designated by the city as the old "negro district."
---
For long term residents of the historically Black neighborhood, the upscale office spaces and vintage apparel shops are little more than blunt reminders that the once-familiar streets are no longer theirs.
Brenda Mims Malik, president of the Holy Cross Neighborhood Association, describes the "horrific" effects of gentrification as a total disappearance of community and cohesion.
"We had businesses, Black-owned businesses, up and down 11th Street and now you can maybe count them on one hand, and I don't think you could get to five," says Malik. "And 12th Street is the same way, so, yeah, it has been a very rapid deterioration of Black-owned businesses and homes."
Malik, who in the late 1970s and early '80s worked as a project manager for the Robertson Hill HUD project, helped bring basic services such as alley trash pick-up, street lighting and sidewalk paving to the area she grew up in. She recalls a world of Black-owned restaurants, clubs, newspapers and theaters.
She says it all changed in the span of 20 years.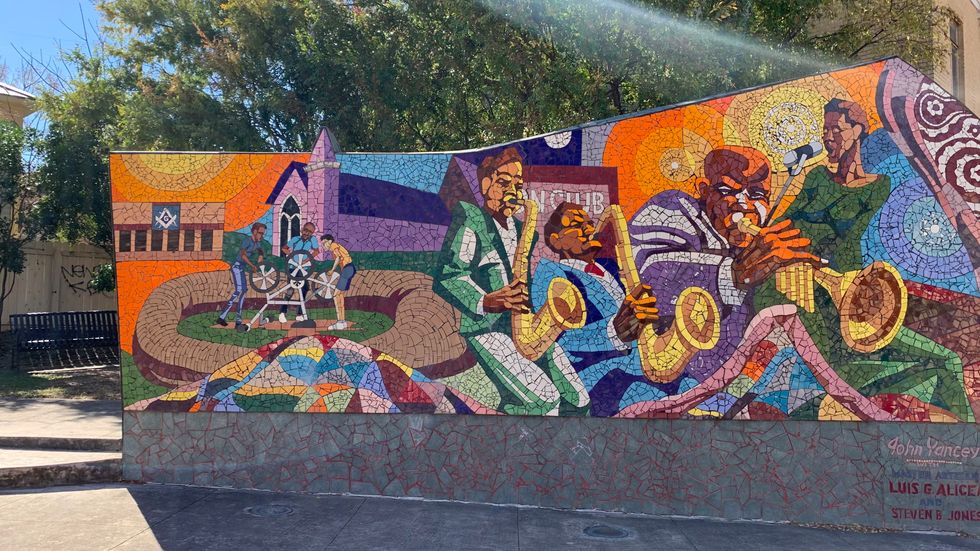 (Isabella Lopes/Austonia)
Prior to this current gentrification, East 11th Street was almost entirely Black and this was no accident. Almost a decade after the U.S. Supreme Court ruled segregation zoning laws were illegal, the city of Austin put into action its "1928 Master Plan" to create a "Negro District" in East Austin. In order to motivate Black residents to move to the area, the city placed the only public schools that Black residents could attend there.

East Austin is now, of course, a highly coveted area for developers to build in and for newcomers to settle into. Between 2011 and 2014 the median home price in East Austin's 78702 ZIP code tripled from $125,000 to $375,000.
"What happens is developers will offer daily incentives for our residents to move out," says Malik.
"It is an aging population," she adds. "What happens is that when they pass on. Instead of having generational wealth, the inheritors, the children of those folks who have passed on are confronted with higher taxes and sometimes higher mortgages that they cannot pay. Some look at the offer and see it as a way to get some money very quickly. So they take that offer and they move out."
The problem with inheritance
Pat Calhoun, who took over the taxes for the East Austin home her parents built in 1960 (located in the Rogers-Washington-Holy Cross Historic District) when her mother died in 2015, speaks to the difficulty of inheriting property in a historic district that has suddenly become hot property.
Prior to inheriting the home, Calhoun had been assisting her mother, who had benefited from a homestead exemption, with the property taxes for over a decade.
"What I would come to realize is the inequity for heirs," Calhoun explains. "If you inherit a home it is treated as though you purchased the home as a new buyer and that, to me, is not equitable because you're not purchasing the home. You have an inherent tie to the home. "
Calhoun added that this tax pressure can accelerate displacement.
"There are a lot older heirs who are unable to stay in the homes," says Calhoun. "Whilst I helped my mom in her later years, I was paying the taxes and I inherited the home. She passes away and I go ahead and move here permanently and suddenly my taxes are almost three times what I had been paying: from $2,500 to almost $9,000 and that's very difficult to sustain, particularly when you are retired. Consequently I can't retire."
As a result, many people opt to sell their homes, which may be their only asset.
"And you think of how our parents and relatives endured unequal salaries but they managed, they sacrificed, they built homes, they purchased homes and the next generation to just lose them ... it's just hard to take," Calhoun said.
Raul Alvarez, whose non-profit group East Austin Conservancy seeks to help families with tax relief, calls it a travesty.
"History is repeating itself," he says referring to Austin's 1928 master plan. "The Black and brown people used to live downtown and when the city wanted to redevelop downtown and basically kick Black and brown people out of downtown … it seems like that's what's happening again."
How gentrification happens
Daniel Llanes, a 71-year-old artist and activist who has lived in Austin since he was 25 describes East Austin as "the classic gentrification take over of a Black area."
"Dear God, there ain't no Black culture left," he says. "The children of the people who grew up here cannot buy houses here."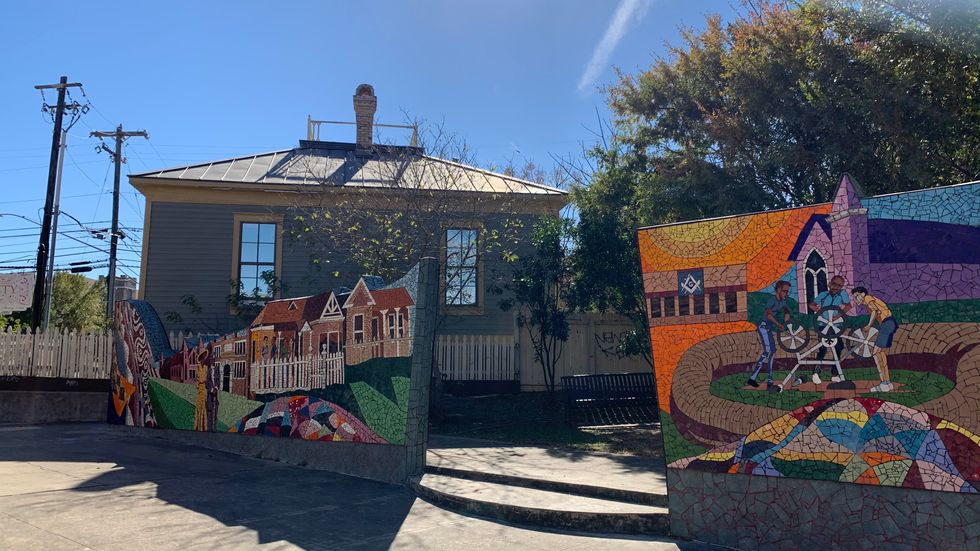 (Isabella Lopes/Austonia)
As an artist who lived in West Austin for 22 years before moving to East Austin in 1997, Llanes sees even his own move to the area as typical of how gentrification occurs.
"West-side artists could not afford to live in west-side Austin anymore, so in the late 1990s (and) early 2000s a lot of them started moving to the East side because it was cheaper to rent here. That's the first domino effect of displacement of Black and brown people," says Llanes.

Ricardo Lowe, a research associate for the Institute for Urban Policy Research & Analysis at the University of Texas at Austin, points out that the two main factors that are leading to the diaspora of East Austin are affordability and education.
Between 2000 and 2010 Austin's Black population was the only population in the nation that had declined in a large metropolitan city. Lowe points to research done by University of Texas' Dr. Eric Tang, who sought to identify the causes behind this Black migration out of East Austin.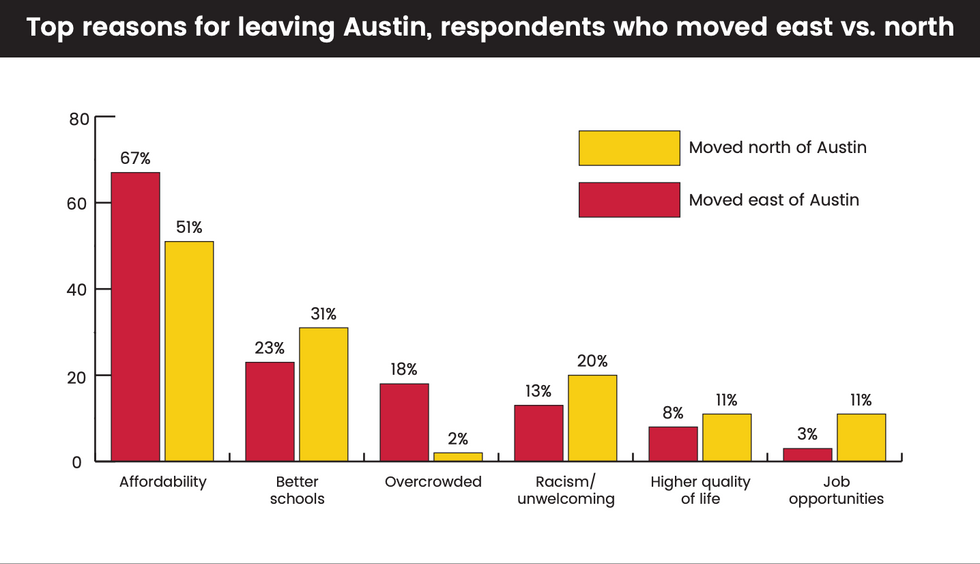 (Institute for Urban Policy Research and Analysis and Division of Diversity and Community Engagement)
The research identifies housing affordability as the leading cause for the migration to East Austin. The second leading cause was for the schools.

As Lowe explains AISD "is incentivizing displacement and gentrification in a way by ensuring that the quality of the schools remains limited and once they do create an alternative, those new facilities are going to be there as a marketing strategy to appeal to those incoming families who are moving to East Austin and are of higher means."
Lowe is suspicious of Austin's recent plans to close older schools and replace them with new buildings.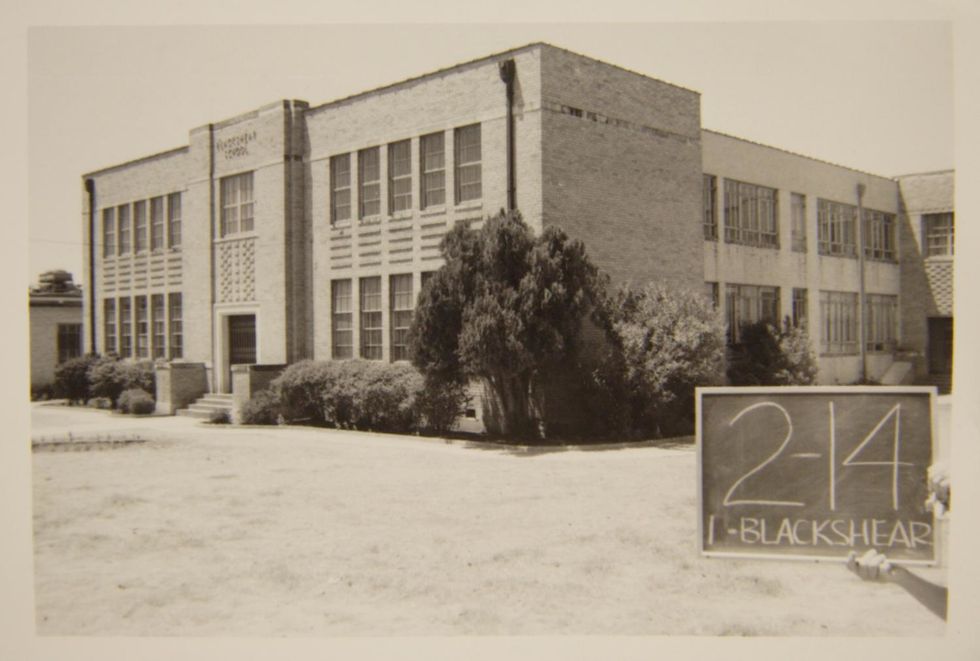 Blackshear Elementary School still stands today. It is unknown when this photo was taken.(Austin History Center)
"Who are these schools for? Are these schools for this new population that you are expecting to have in the future or are these schools really for our kids?" he said. "That is the war that is happening right now in East Austin. People making decisions on where they want to live are very tied to local schools."

What this means for Austin's Black residents
Lowe views the atmosphere of change in East Austin as absolutely demoralizing to the local Black community.
"Now if you got on 11th street now you're going to see condos, and different things like that that doesn't make East Austin even look the same. You see the graffiti in some of these spaces there, there's a Jamaican restaurant there, there's things there that are set to preserve the cultural significance of Black people in Austin, but the people there— they're not, they're not there anymore, a lot of them are being gentrified out," says Lowe.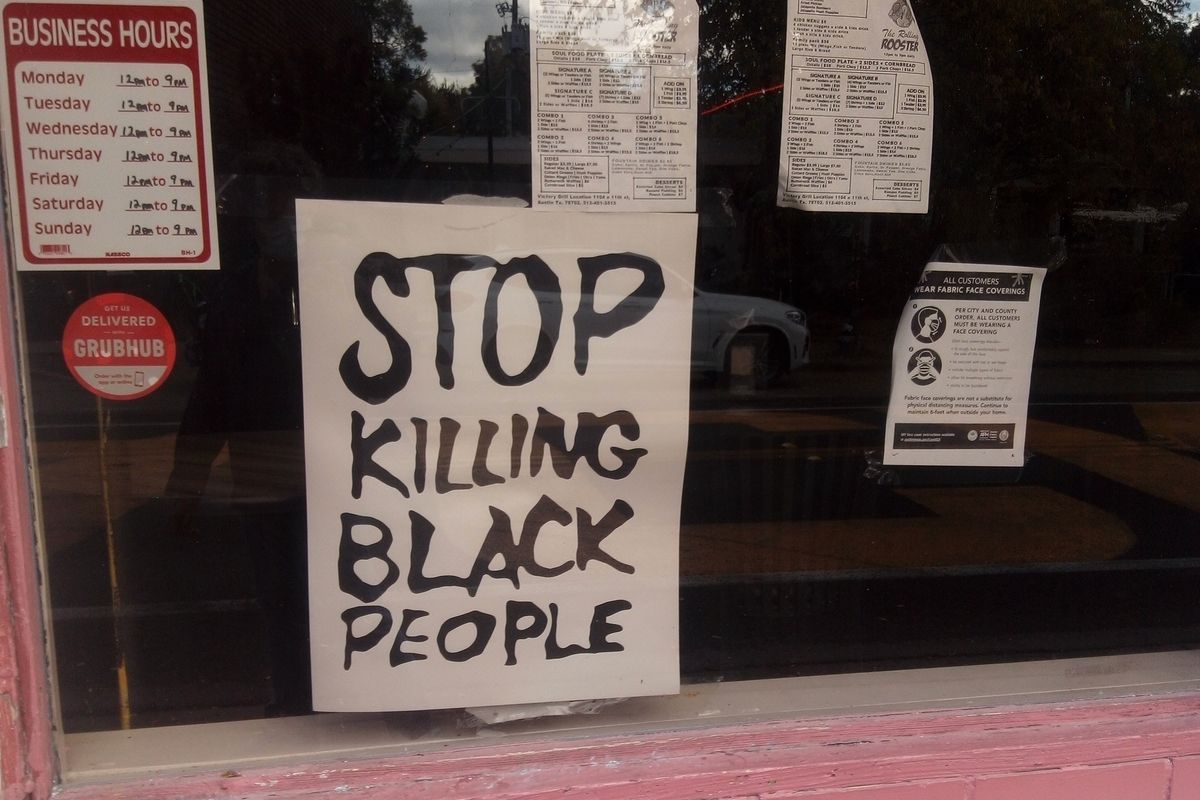 (Roberto Ontiveros/Austonia)
Lowe see's the underlying problem as systemic racism. He says the story of East Austin is not just one of gentrification and displacement, but it is also the story of how institutions continue to persist on making it difficult for people just to remain put. People are being forced to move out of the area when they can't pay for the cost of living.

"It is apparent that Austin is becoming a city that in order for you to live in, you have to contribute to that economy, because Austin wants to become a global economy," says Lowe. "Those who are not able to participate in making the global city more economically profound are finding it increasingly difficult to live there."
Roxanne Evans, member of the East Austin Coalition for Quality Education, says she believes the city is committed to affordable housing which will slow the rate of gentrification, and she hopes families who have left the area will be drawn back to the area.
"Progress is well and good, development is well and good, but not if it pushes people out and changes the whole nature of the community," says Evans.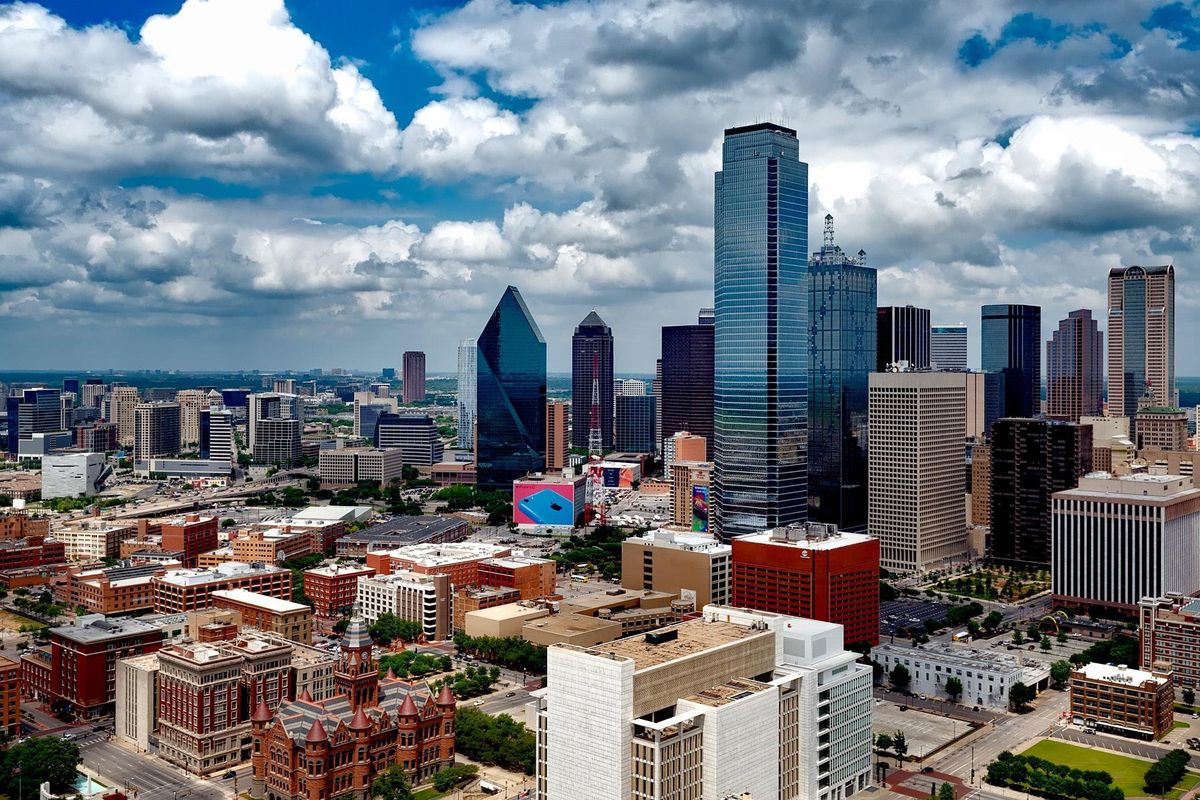 If you are a committed, grunge-wearing resident of the Pacific Northwest, it is easy–almost automatic–to look at Texas as an extraordinarily dry, hot and culturally oppressive place that is better to avoid, especially in the summer. Our two granddaughters live with their parents in Portland.
Recently we decided to take the older girl, who is 15, to Dallas. Setting aside the summer heat, a Portlander can adjust to the vibes of Austin without effort. So let's take Texas with all of its excesses straight up. Dallas, here we come.
Our 15-year-old granddaughter and her sister, 12, have spent summer weeks with us, usually separately so that we could better get to know each individually. In visits focused on Austin and Port Aransas, the girls seemed to be developing an affection for Texas.
Houston and Dallas are two great American cities, the 4th and 9th largest, each loaded with cultural treasures, each standing in glittering and starchy contrast to Austin's more louche, T-shirts and shorts ways.
Three hours up I-35, Dallas loomed before us as a set of gray skyscrapers in a filmy haze, accessed only through a concrete mixmaster of freeways, ramps and exits. I drove with false confidence. Be calm, I said to myself, it will all end in 10 minutes under the hotel entrance canopy. And it did.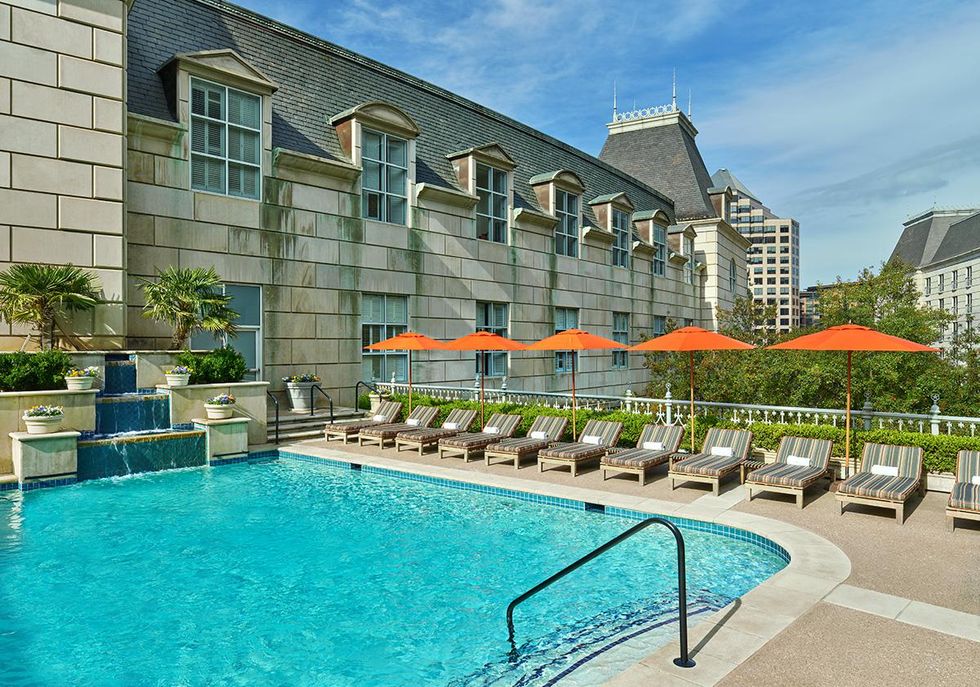 The pool at the Crescent Court Hotel in Dallas. (Crescent Court Hotel)
We stayed three nights at the Crescent Court Hotel ($622 a night for two queens), a high-end hotel in Uptown, patronized by women in white blazers, business people in suits, and tall, lean professional athletes, their shiny Escalades and Corvettes darting in and out, and other celebrities like Bill Barr, the former attorney general who shoe-horned his ample self into a Toyota.
Each morning as I walked to Whole Foods for a cappuccino, a fellow identified by a bellman as Billy the Oilman arrived in his Rolls Royce Phantom. Where does he park? "Wherever he wants to. He likes the Starbucks here."
We garaged our more modest set of wheels for the visit. We were chauffeured for tips by Matt Cooney and Alfonza "The Rev" Scott in the hotel's black Audi sedan. They drove us to museums, restaurants and past the enclaves of the rich and famous. In Highland Park, The Rev pointed out the homes of the Dallas Cowboys' Jerry Jones and Troy Aikman along with the family compound of the Hunts, oil and gas tycoons.
The Dallas Museum of Art's "Cartier and Islam" exhibit (until Sept. 18) attracted an older crowd; the nearby Perot Museum of Nature and Science was a powerful whirlpool of kids' groups ricocheting from the Tyrannosaurus Rex to the oil fracking exhibit. Watch your shins.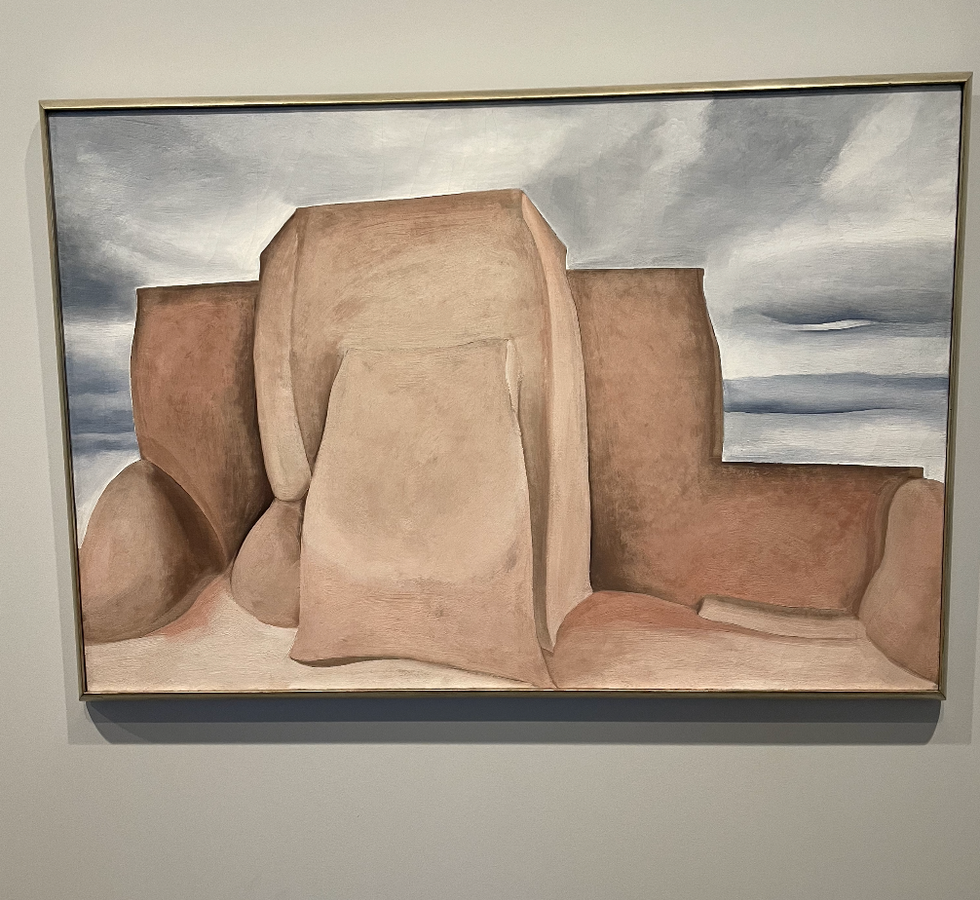 A Geogia O'Keeffe oil painting called "Ranchos Church, New Mexico" at the Amon Carter Museum of Modern Art. (Rich Oppel)
For us, the best museum was the Amon Carter Museum of Modern Art in Fort Worth, a 50-minute, madcap drive away via a 75 mph toll lane along I-30. Don't try it during rush hour. The Carter has an exquisite collection of Remington paintings and sculptures and an excellent array of 19th and 20th-century paintings as well. Pick one museum? The Amon Carter. Peaceful, beautiful, uncrowded, free admission and small enough to manage in two hours.
The Fort Worth Stockyards, a place of history (with a dab of schmaltz), fun and good shopping, filled one of our mornings. The 98 acres brand the city as Cowboy Town, with a rodeo and a twice-daily (11:30 a.m. and 4 p.m.) cattle drive. We shopped for boots, drank coffee and watched the "herd" of 18 longhorns. So languid was their progress that if this were a real market drive the beef would have been very tough and leathery before it hit the steakhouse dinner plate.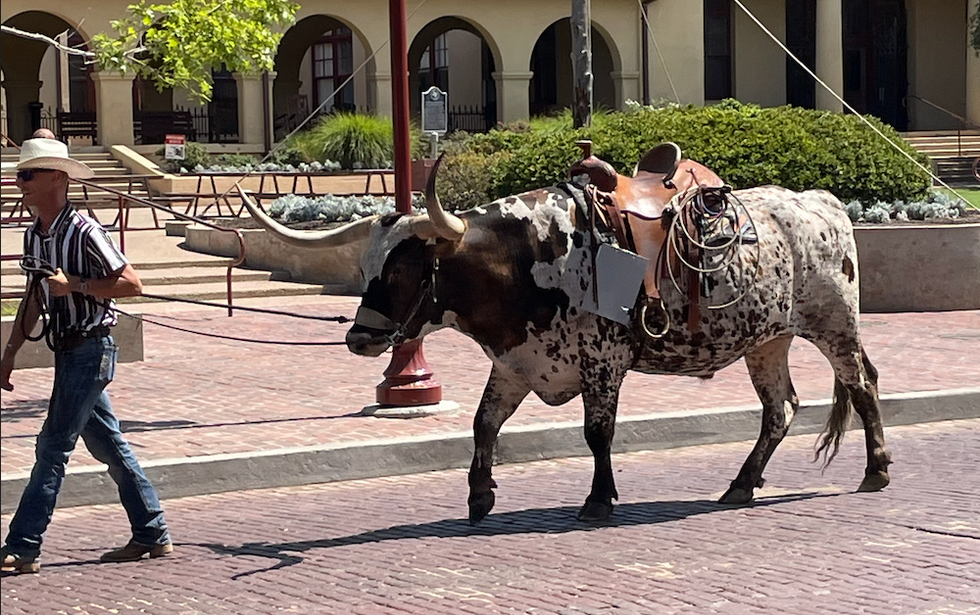 The cattle drive at the Fort Worth Stockyards. (Rich Oppel)
But we could identify: the temperature was 97. "I saw a dog chasing a cat today," said the emcee, deploying a very old joke. "It was so hot that both were walking."
With limited time, we chose three very different restaurants:
Nobu, in the Crescent Court Hotel; Jia, a modern Chinese restaurant in Highland Park; and Joe T. Garcia's in Fort Worth. Nobu's exotic Japanese menu set us back $480, with tip, for four (we had a guest), but it was worth it.
Jia was an ordinary suburban strip mall restaurant, but with good food and a reasonable tab of $110 for four.
Joe T.'s is an 85-year-old Fort Worth institution (think Matt's El Rancho but larger), a fine Mexican restaurant where a meal with two drinks was $115.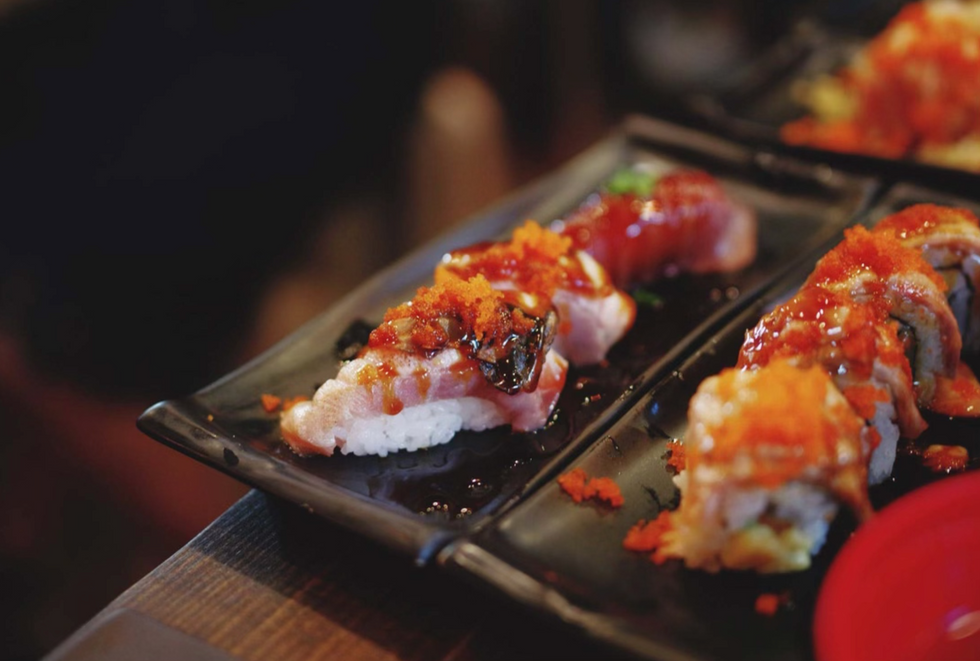 Sushi at high-end restaurant Nobu. (Crescent Hotel)
It was all a splurge for a grandchild's visit. Now we will get back to our ordinary road trips of Hampton Inns, where a room rate is closer to the Crescent Court's overnight parking rate of $52. And to corner cafes in small towns.
Did Dallas change our 15-year-old's view of Texas? "Yes. I think it's a lot cooler than I did. The fashion, the food." So, not only Austin is cool. Take Texas as a whole. It's a big, complex, diverse and wonderful state.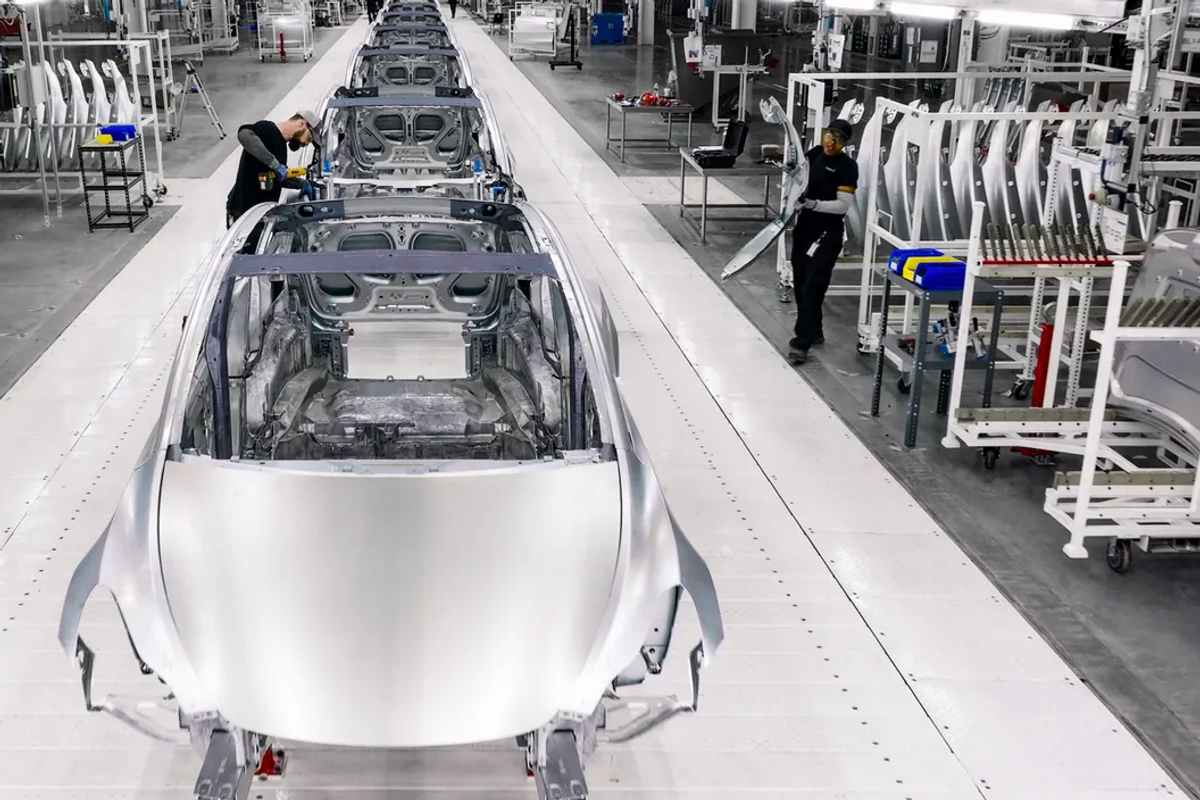 Giga Texas, the massive Tesla factory in southeast Travis County is getting even bigger.
The company filed with the city of Austin this week to expand its headquarters with a new 500,000-square-foot building. The permit application notes "GA 2 and 3 expansion," which indicates the company will make two general assembly lines in the building.
More details about the plans for the building are unclear. The gigafactory has been focused on Model Y production since it opened in April, but the company is also aiming for Cybertruck production to kick off in mid-2023.
While there is room for expansion on the 3.3 square miles of land Tesla has, this move comes after CEO Elon Musk's recent comments about the state of the economy and its impact on Tesla.
In a May interview with Tesla Owners Silicon Valley, Musk said the gigafactories in Berlin and Austin are "gigantic money furnaces" and said Giga Texas had manufactured only a small number of cars.
And in June, Musk sent a company wide email saying Tesla will be reducing salaried headcount by 10%, then later tweeted salaried headcount should be fairly flat.