Get connected with our daily update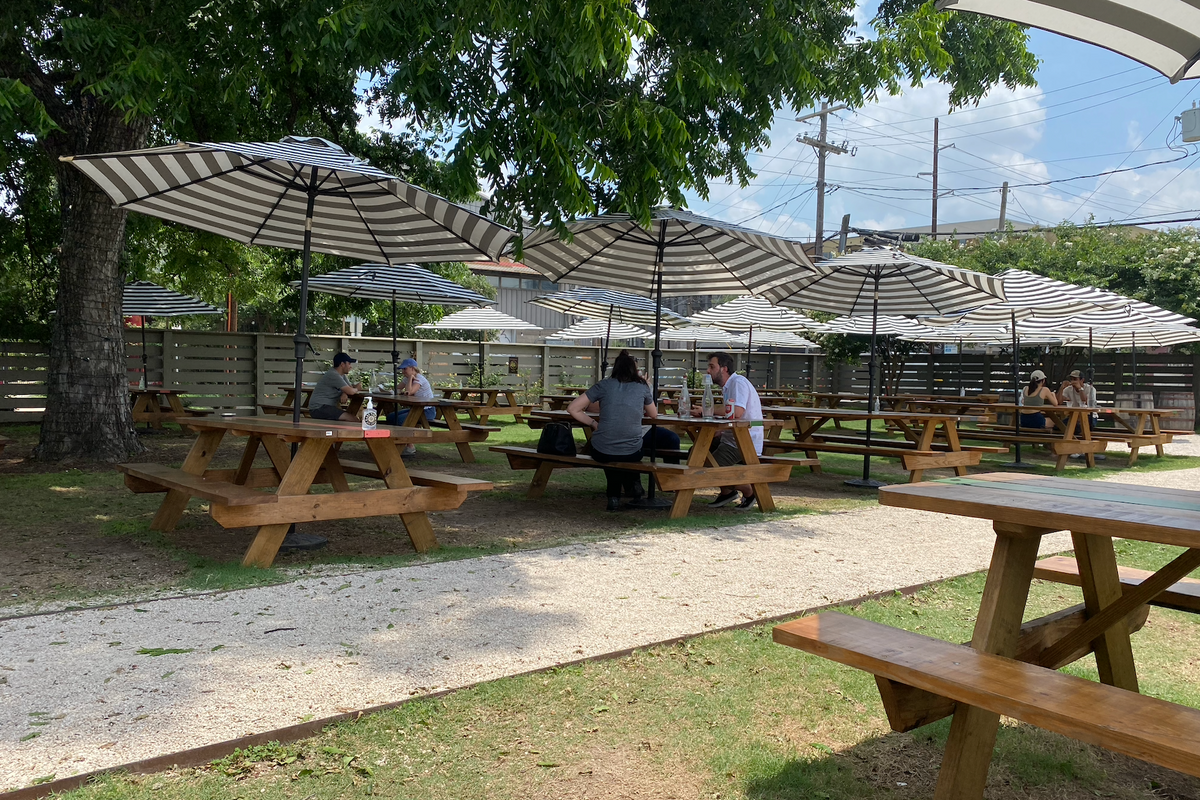 Twenty-six frustrated Easy Tiger servers have either quit or are planning to leave the local chain's East 7th Street location, according to employees involved. But management has a different story on the "walkout" and the events leading up to it.
---
In an Instagram post from the Texas Service Industry Coalition page, an anonymous employee said that a total of 26 employees have walked out, put in their two weeks or made plans to leave after a new president, Sue Kim, joined the team in January.

"The basis of our mass 'walkout is the level of respect we have been receiving since January," the post read. "(Kim has) come in full force changing venue layouts which requires the servers to move 50+ 200 lb tables multiple times, completely gutting our menus, and even shortening our venue hours (with little-to-no heads up for the employees.)"
An employee who spoke with Austonia and wished to remain anonymous to avoid possible repercussions, said the location staff met Kim at a meeting in early March. Austonia's source said Kim interrupted the manager and gave a "long and intense speech" on her passion for serving people, leaving the restaurant before any staff members had the chance to introduce themselves.

More unrest occurred during SXSW last month when the East 7th location was primed to be the chain's prime festival spot.
"(Kim's) idea was to have it set up sort of like a fair/carnival, where you had to buy tickets in order to buy anything else," the source said. "The pricing for the tickets was absurd and led to over half of our customers just walking away instead of buying anything, so our tips were almost nothing by the time the week was over."
Shortly after, both the Instagram post and the source said that Kim called the restaurant's General Manager and Assistant Manager "r****d stupid and unable to talk to their employees," prompting two managers to put in their two weeks. Because the Easy Tiger staff had become what both sources called "a big family," as many as 30 others followed or plan to follow suit.
"We don't want to work somewhere we won't be respected or have people to stick up for us, and without those two managers (we) wouldn't have that safety anymore," the source said.
An Easy Tiger representative told Austonia that the name-calling event never happened.
"We vehemently defend our leadership team and deny any of the rumors spreading about verbal abuse and name-calling; that is just not true and we would never condone it," the representative said.
According to the representative, five employees did not show up at the location immediately following SXSW. The representative said that 12 of its 80 staff members have given notice since, making short-term net turnover 10% and "on par with industry averages."
"The allegation of a 26-person 'walkout' is completely false," the representative said. "Each employee situation is unique and personal and we respect that. People have a choice where they work and we support that. For all staff who chose to leave, we paid them out fully for their two weeks' notice period as part of our standard practice."
The representative also said that the ticketing model was made "to speed guest service and help our staff," but because it didn't work, the company suspended it midstream and gave around $11,000 in sales to support staff.
Austonia's source says that others are planning to leave, however, prompting the "walkout" claim, and that they won't stay unless the manager is removed from staff.
But with plans to "reevaluate (its) core service model" and "focusing the menu," according to the Easy Tiger representative, the source said there are rumors that Easy Tiger will soon rid its East 7th location of servers altogether.
"There's been no attempt on (Kim's) part to explain any of the changes or accommodate to any of the employees," the source said. "We have all been left to wonder about the security of our jobs... (Kim's) whole time here has been extremely impersonal."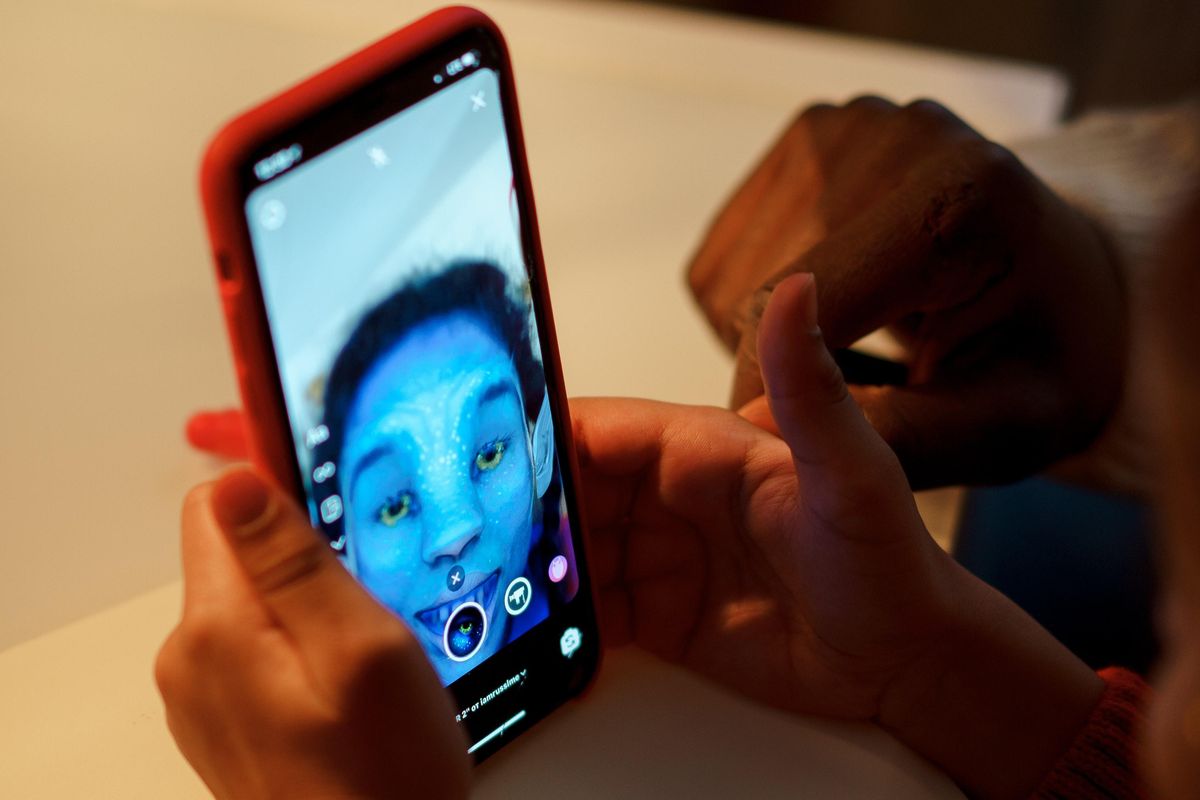 Some of your favorite Instagram filters can't be used in Texas anymore and Austinites are sounding off on social media.
Meta, Facebook and Instagram's parent company, announced on Wednesday that certain filters would no longer be available in Texas.
The change is a result of Texas Attorney General Ken Paxton's lawsuit against Meta, alleging the company uses facial recognition technology that violates laws in Texas. A release from Meta says it stopped using facial recognition tech in November 2021 and denies Paxton's allegations.
Some Austinites bemoaned the shift, saying some of their favorite filters were now unavailable.
But more often than not, locals joked about the ban.
And some in-between chose to show off some natural beauty.
Finally, some are trying to cash in on the opportunity.
Meta said it plans to create an opt-in system for both Texas and Illinois residents, who are facing the same issues.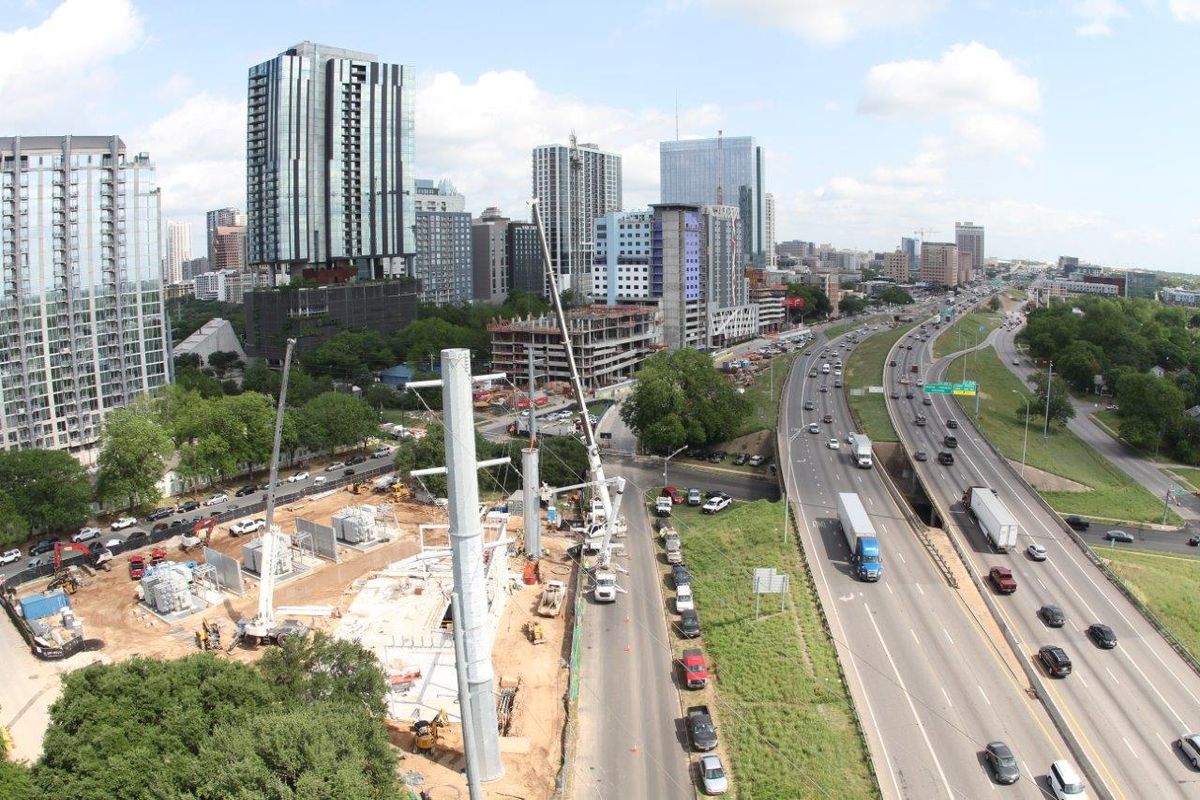 Power demand is forecast to push within 600 megawatts of the Electric Reliability Council of Texas' capacity Friday afternoon as a record month of heat continues.

Demand for the statewide power grid hit over 65,000 Mw at 5 p.m., just under the capacity the grid can handle. ERCOT announced approximately 2,900 Mw of power was lost on Friday due to six power generation facilities tripping offline. At 5 p.m. it said all reserve generation resources available are operating. Texans have been asked to conserve energy.
Inbox: ERCOT says "six power generation facilities tripped offline resulting in the loss of approximately 2,900 MW of electricity. At this time, all reserve generation resources available are operating." Asks Texans to conserve power... pic.twitter.com/g6LxJlHlop
— Forrest Wilder (@Forrest4Trees) May 13, 2022
As the power grid threatens to buckle under the weight of consumers, record-breaking heat continues to push up demand. Austin is currently in the hottest May on record, with temperatures averaging at 82 degrees—eight degrees higher than average—at Austin's Camp Mabry.

And Austin is expected to have another triple-digit onslaught next week, with temperatures peaking at highs of 100 degrees Friday and Saturday. As a result, demand could peak Monday, with forecast demand expected to reach a May record of 70,758 Mw. The previous record was 67,265 in 2018, while ERCOT's all-time high was 74,820 Mw in August 2019.
While ERCOT has not yet seen a heat surge reminiscent of 2021's Winter Storm Uri, power outage woes became all too real for around 3,600 southeast Austinites Saturday as Austin Energy put on a last-resort power pause from around 3:30 to 7:30 p.m.
The outage was a culmination of many factors—from near-100 degree heat to unfortunately-timed maintenance checks and growth in the Bluff Springs area. The result was an overheating circuit that needed relief fast.
"It was related to high usage overloading one circuit at a time when some of our infrastructure was still undergoing maintenance in preparation for the months to come," Austin Energy spokesperson Matt Mitchell told Austonia. "So it was a very unique set of circumstances that we do not see repeating itself."
Mitchell said that all seasonal maintenance is complete and that Austin Energy will open a new power substation in Bluff Springs this June. The organization also said the issue had nothing to do with ERCOT, which released a statement assuring consumers that power was not threatened during that time.
ERCOT also told Austonia before 5 p.m. that it "projects there will be sufficient generation to meet demand for electricity" on Friday. It then informed the public about the energy loss due to a power trip.