Get connected with our daily update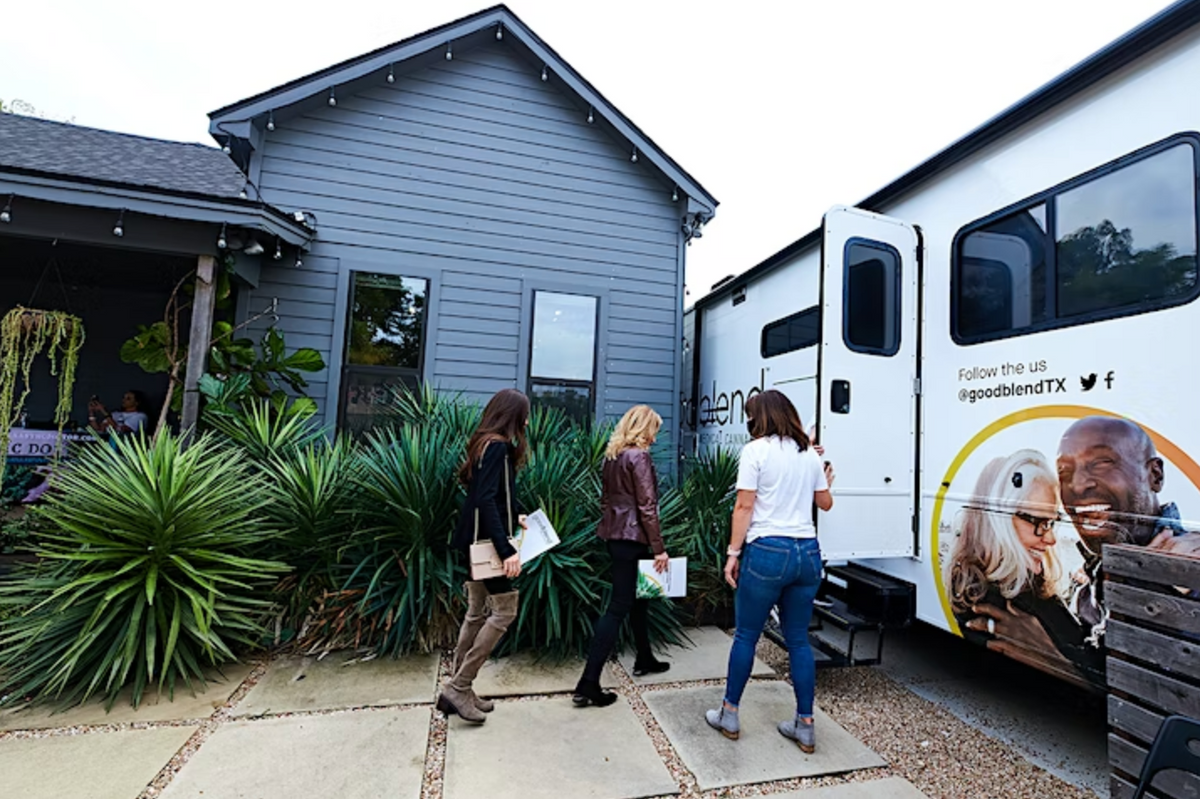 A dispensary on wheels is trekking around Texas to educate residents about the state's medical marijuana program.
Austin-based goodblend has kicked off its Ride For Your Rights tour that will be traveling on a "CannaBus." The 36-foot bus has been retrofitted with a private consultation room and medical cannabis product displays.
As a subsidiary of parent company Parallel and one of just three licensed medical cannabis operators in Texas, goodblend is promoting the tour as a way to destigmatize cannabis, energize advocates and connect with legislators.
"The medical cannabis program will never change unless Texans stand up and make it change," Parallel CEO Reece Fulgham said in a press release. "The 'Ride For Your Rights' CannaBus Tour was designed to educate and galvanize support for expanding access to Texans in need. We hope the support rallied will convince Texas policymakers that there's strong public demand for real, lasting change."
While the CannaBus appears at the University of Texas at Austin tailgates, the tour aims to grow support for expanding Texas' medical marijuana program ahead of the Nov. 8 elections. It will include stops in San Angelo, Abilene, Dallas, Houston and elsewhere and end Oct. 20 in Killeen.
This tour comes after the passage of House Bill 1535 in 2021, which added post-traumatic stress disorder and all forms of cancer to the list of conditions that qualify people for the Texas Compassionate Use Program. Fewer than 30,000 patients are currently registered in it, and goodblend says many are unaware of the benefits it can have to address pain, inflammation, muscle spasms, stress and anxiety and sleeplessness.
"We want to listen, educate, and hopefully change minds about the power of this plant," goodblend said in an Instagram post.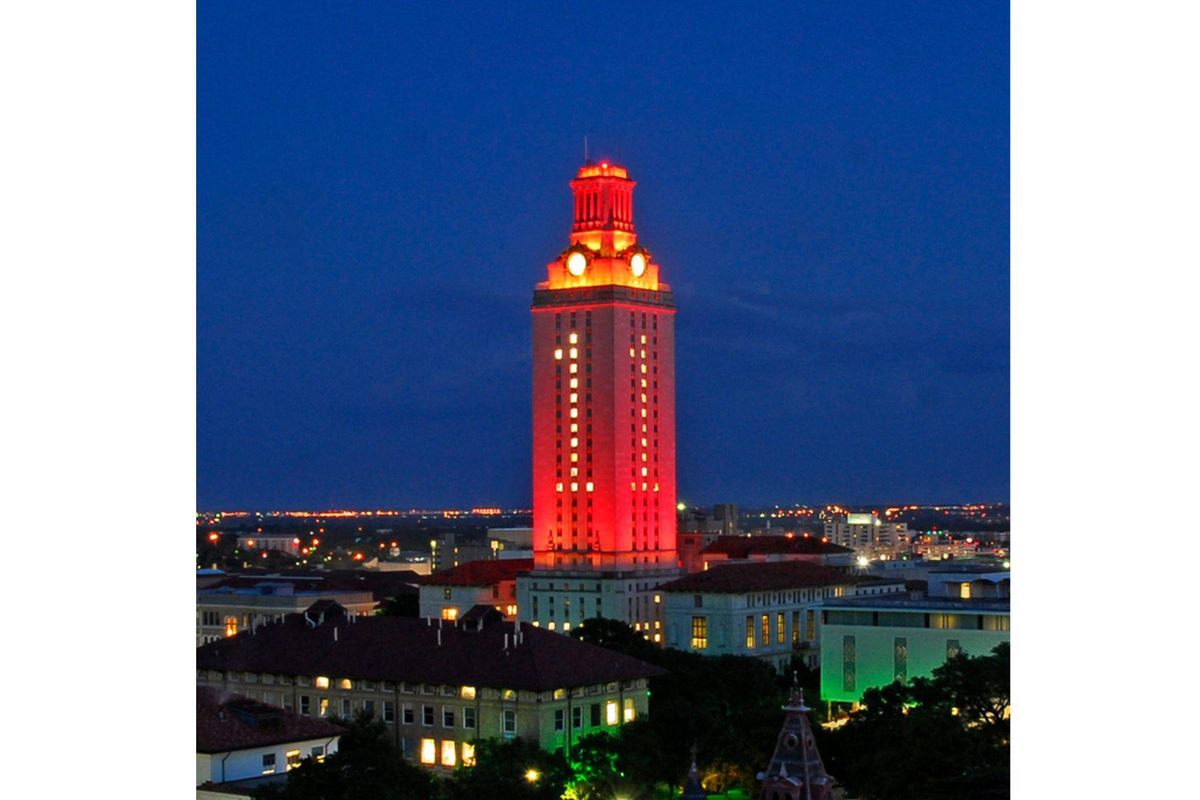 The University of Texas system could overtake Harvard University as the U.S. school with the largest endowment.
That wealth is thanks to more than 2 million acres in the Permian Basin that the Texas college system oversees and leases to nearly 250 drillers.
With surging oil prices and production on its land, the UT system could reach its best-ever annual revenue this fiscal year, according to a report in Bloomberg.
Harvard's endowment in June 2021 stood at $53.2 billion, higher than the UT system's $42.9 billion. But oil reached a high of $120 a barrel earlier this year, driving in more revenue for the Texas system. The system collects a royalty averaging more than 22% per barrel.
Revenue from oil and gas is invested with the University of Texas/Texas A&M Investment Management Co. Then through an annual payout, the UT campus in Austin is supported along with two A&M schools.
Where that money ultimately trickles down is guided by the state constitution, which allows funds to be spent on capital expenses, but not daily operations or for tuition assistance or scholarships.
This revenue has come with criticism. In 2016, an Austin-based group known as Environment Texas launched a campaign called "UT's Dirty Little Secret" to highlight the pollution.
As a result of public pressure, there's now an infrared camera to detect methane leaks and a grant program so that operators can upgrade to equipment that would reduce emissions.
Environment Texas told Bloomberg that they want further action and a long-term plan to cease oil and gas dependence.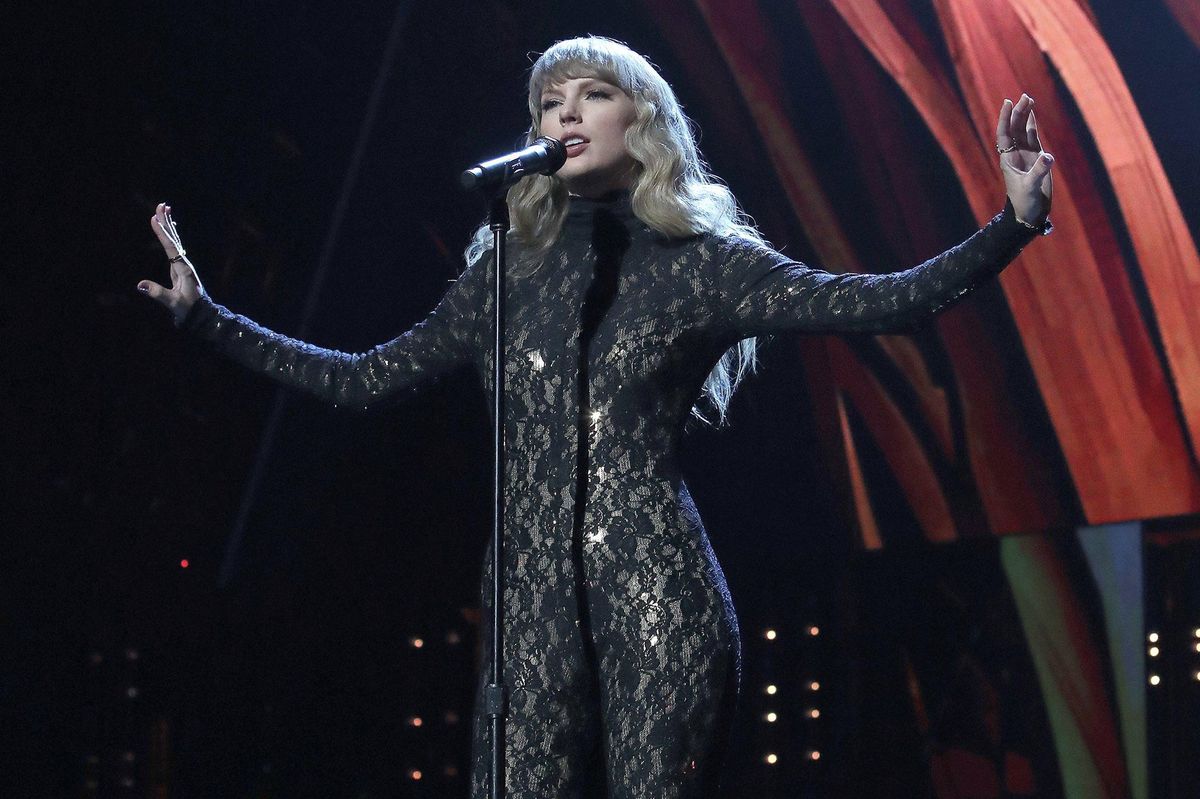 Can't shake off the symbolism in Taylor Swift's latest short film? Those who know the country-turned-pop artist "All Too Well" can test their expertise in a Taylor Swift-centric class at the University of Texas.
The Songbook of Taylor Swift will be available as an English credit for undergraduates in the Liberal Arts Honors program for the fall semester, which begins Monday. The course will provide "an introduction to literary studies and research methods that uses the songwriting of (Swift) as the basis for teaching a wide range of skills," according to the UT English Department's Facebook post.
Those familiar with Swift's fan culture will know that "Swifties" go to great lengths to uncover Easter eggs throughout the singer-songwriter's decades-long discography. English professor Elizabeth Scala hopes to put that skillset to greater use.
"I want to take what Swift fans can already do at a sophisticated level, tease it out for them a bit with a different vocabulary, and then show them how, in fact, Swift draws on richer literary traditions in her songwriting, both topically but also formally in terms of how she uses references, metaphors, and clever manipulations of words," Scala told KXAN.
Scala, who normally teaches medieval literature, will be scrapping her Chaucer for Swift lyrics in hopes of preparing students for "advanced work in the humanities." In the Facebook post, the department also said that the course could help first-year students apply to the school's English Honors Program.
Though this Swift course is the first of its kind, there won't be a "Blank Space" for other pop star's studies for long: neighboring school Texas State University is introducing a Harry Styles course beginning in spring 2023.