Get connected with our daily update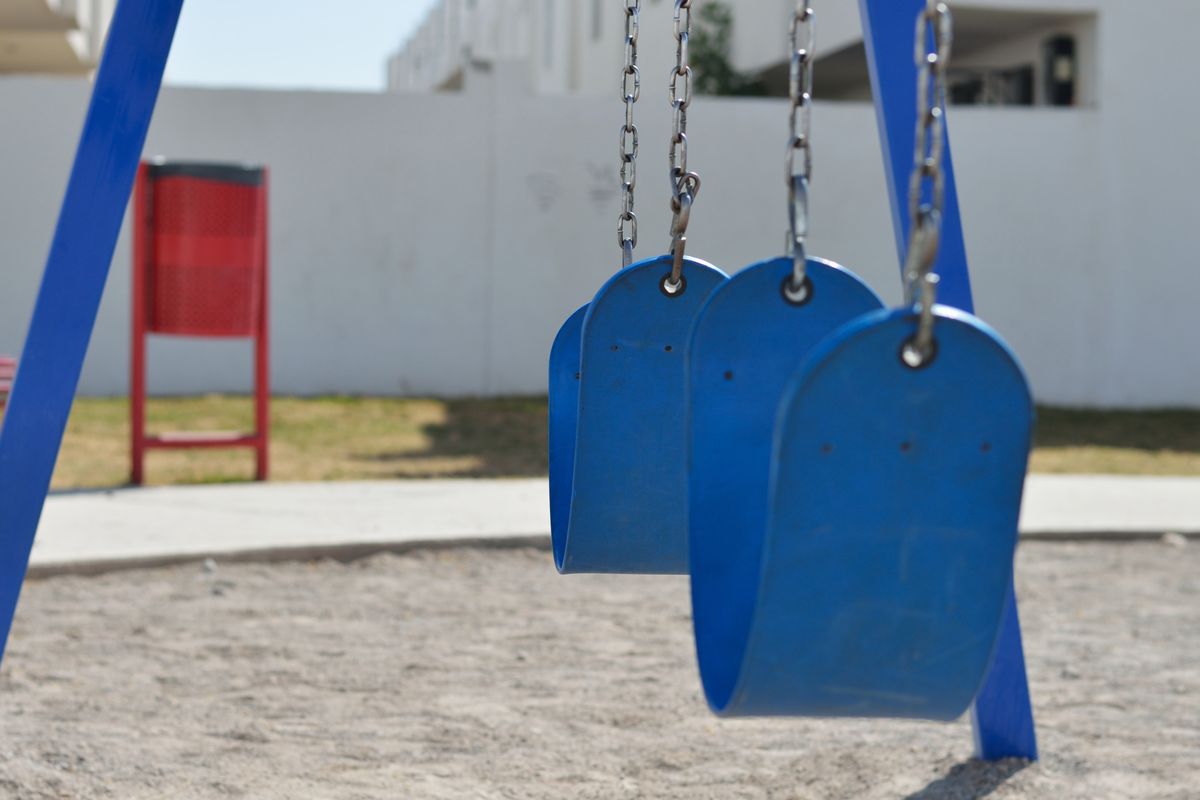 Austin-Travis County Interim Health Authority Dr. Mark Escott ordered all public and private schools within Austin and Travis County not to reopen for on-campus, face-to-face instruction until after Sept. 7. Virtual instruction is allowed.
---
"This order includes appropriate control measures based on the higher risk for spread of COVID-19 in schools due to the necessity of large groups gathering in indoor spaces and the difficulty for children to follow social distancing and hygiene guidelines," Dr. Escott said in a press release issued Tuesday.
Schools are also required to develop and submit reopening plans to Dr. Escott—and make them public—at least two weeks before resuming any in-person activities.
Dr. Escott said continuity will be a challenge for schools as faculty and staff get sick with COVID-19, "as we see every year with influenza."
Austin City Council approved an ordinance last week granting the health authority the right to adopt rules to prevent the spread of COVID-19 through Nov. 12.
The order arrived shortly after Austin ISD announced it would suspend in-person education for the first three weeks of the upcoming school year—or until Sept. 7—due to the pandemic.
Other school districts, including Round Rock ISD and San Antonio ISD, did the same.
Even though the case fatality rate among children is very low, there still is a risk of death, Dr. Escott told Travis County commissioners on Tuesday. He estimated between 40 and 1,370 children aged 10 to 19 could die from COVID-19 across Travis County's five public school districts.
Additionally, teachers and staff are at a much higher risk of contracting and dying from the virus.
Want to read more stories like this one? Start every day with a quick look at what's happening in Austin. Sign up for Austonia.com's free daily morning email.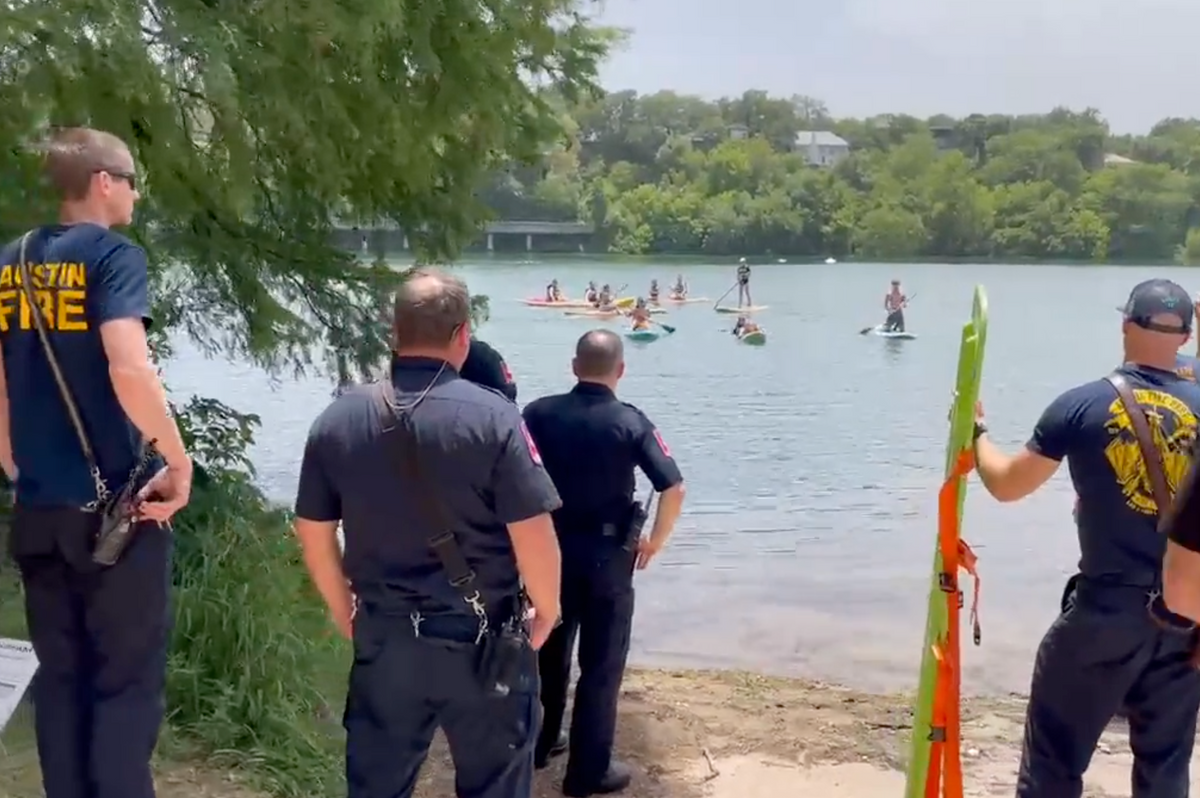 The pilot of a small plane is now in the hospital after crashing into Lady Bird Lake Thursday afternoon.
The plane, which was being operated by a Texas Parks and Wildlife Game Warden, only had the pilot in it when it crashed just west of I-35 in the lake around 2 p.m. Nearby paddleboarders are seen taking the unidentified pilot to Austin-Travis County EMS in a video.
The pilot was then transported to Dell Seton Medical Center with potentially serious injuries.
Texas Parks and Wildlife said the plane, a 2009 Cessna T206, was on a test flight after routine maintenance when the pilot reported mechanical issues and then crashed.
As of Thursday afternoon, it is not known when the plane will be removed from Lady Bird Lake.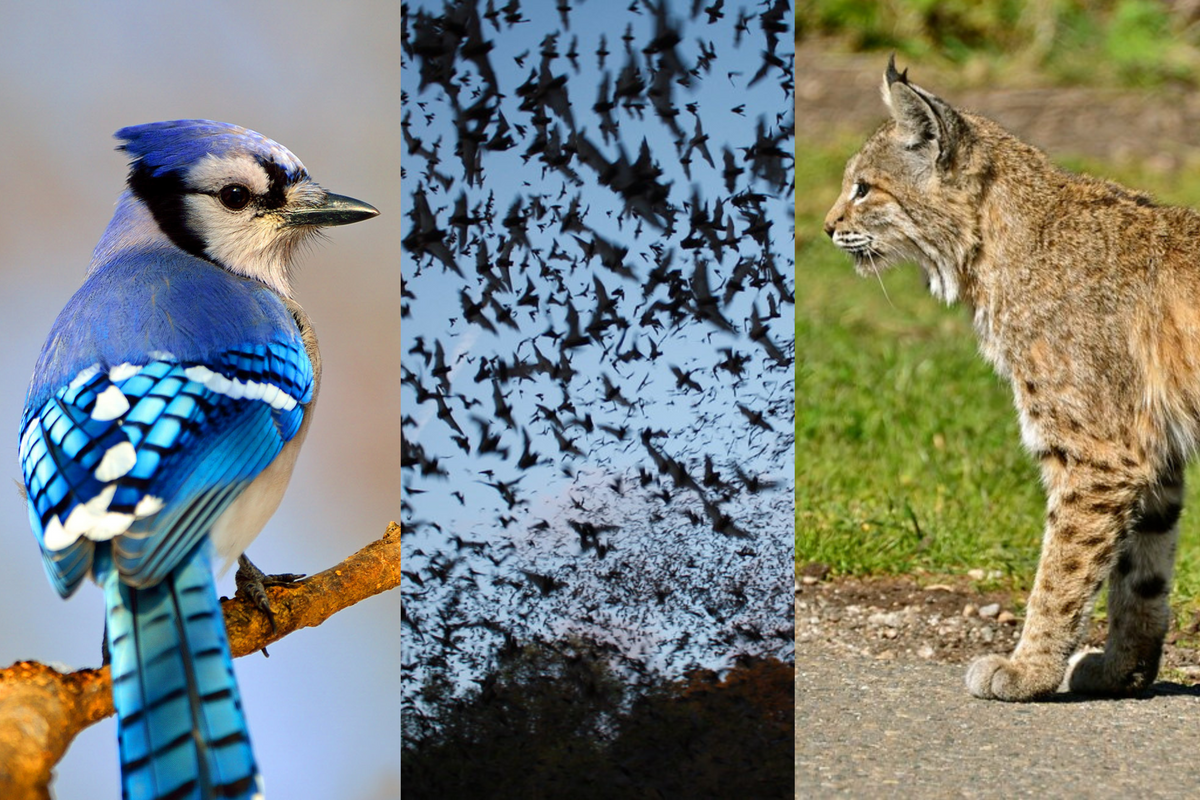 The rolling Hill Country isn't just home to your friends and neighbors—it is well known for its diverse ecosystem and impressive wildlife.
From turtles sunbathing on Lady Bird Lake to bats feeding on the Congress Bridge to animals that make bumps in the night, you can find it all in the Central Texas habitat. Very few of our animals are harmful but almost all of them are a sight to see.
These are just a few of the critters you're likely to spot while you're in Austin, but you can click here for more information.
Mammals
We didn't include coyotes on this list, as you're likely to see them all over North America.
Bats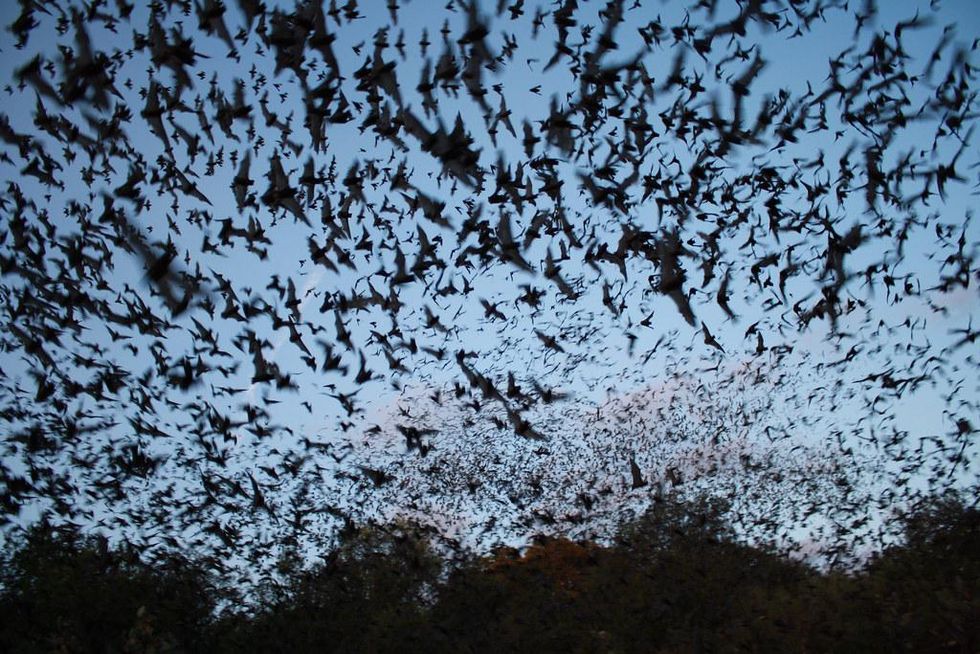 (USFWS Headquarters)
Danger level: ✅ Low, just don't touch
The symbol of the city, Austin is home to more than a million Mexican free-tailed bats depending on the time of year, with the most visible around July and August. Both the Congress Avenue bridge and Round Rock's McNeil bridge are maternity colonies, where females give birth to pups in the summer. Austin is famous for bat-watching when the creatures feed, which tends to fall around sunset between March and August.
Fun fact: Bats tend to live up to 11 years in the wild.
Bobcats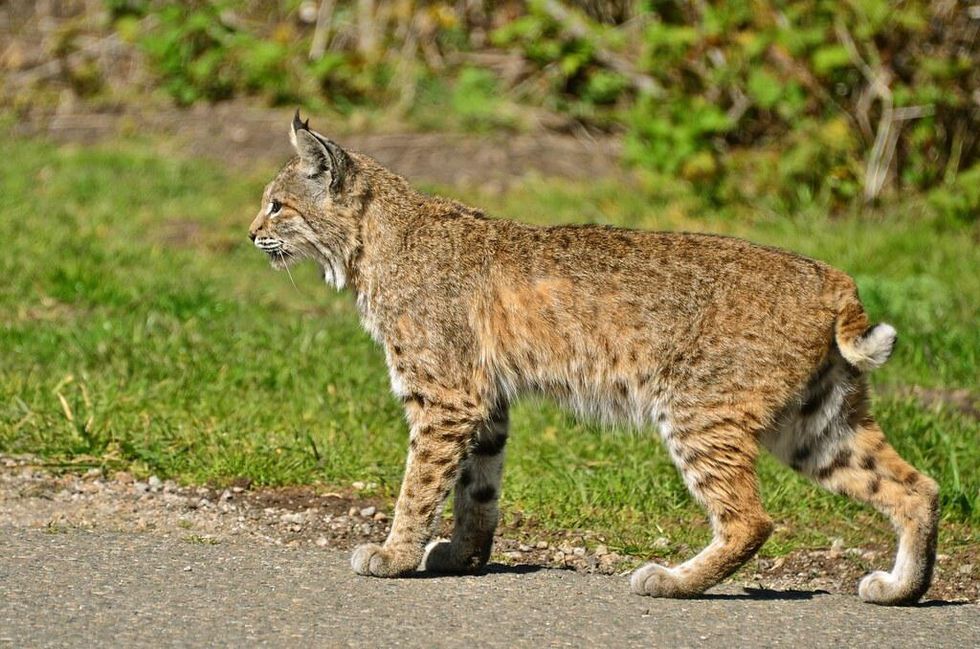 (Linda Tanner)
Danger level: ⚠️ Medium, admire from a safe distance
Texas is home to a number of wild cats—bobcats tend to prefer habitats in the Hill Country but you're unlikely to spot one in the wild in Austin. An adult bobcat measures about 3 and a half feet in length, weighing 12-36 pounds, and eats small mammals, birds, domestic sheep and occasionally deer. Bobcats typically don't cause great damage or attack humans, but it's best not to disturb one if you spot it. Mountain Lions are also native to the southern parts of the Hill Country.
Fun fact: Bobcats are the only native Texas cat important to fur production.
Nine-banded armadillo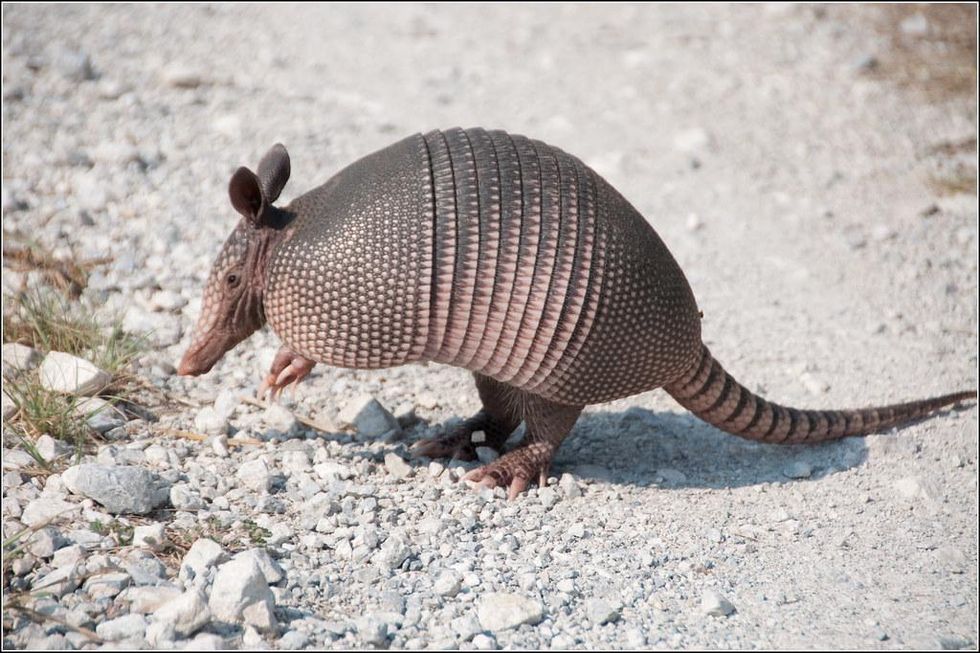 (Rich Anderson)
Danger level: ✅ Low, just don't touch
As the official small mammal of Texas, you can find armadillos wandering all around the state except the Trans-Pecos. You're most likely to see an armadillo using its sharp claws to dig for some tasty grubs, which can be harmful to crops, or build a den. They can be quite noisy when foraging and if you startle an armadillo, it might jump straight up into the air before quickly scuttering out of sight. If you see one of these armored little guys, do not touch it, as armadillos are the only animal known to carry leprosy and are illegal to sell in Texas.
Fun fact: Armadillo mothers give birth in springtime to four fully-formed identical quadruplets.
Raccoons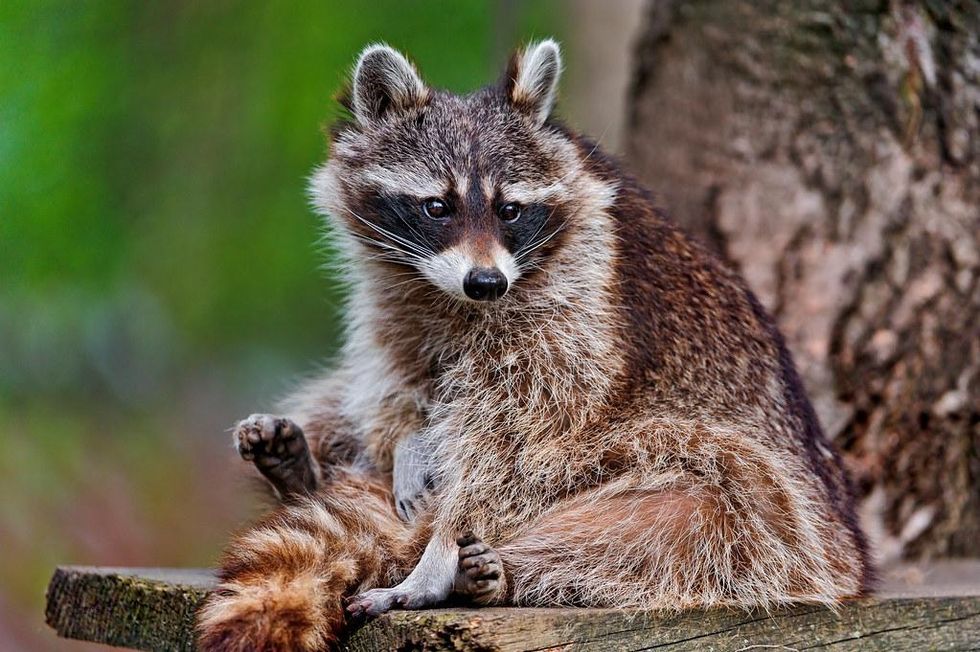 (Tambako the Jaguar)
Danger level: 🆘 High, do not approach
With their unique coats, raccoons can be easily spotted in Austin, likely digging through trash or going through your plants. They're known for looking cute but raccoons have a high risk for rabies and often act aggressively, so don't feed or socialize with them. Covering trash cans can be a good way to keep them out of your garbage.
Fun fact: Raccoons will often make dens in logs or tight, enclosed spaces.
Reptiles and amphibians
These little guys are often spotted at Lady Bird Lake.
Frogs, toads and salamanders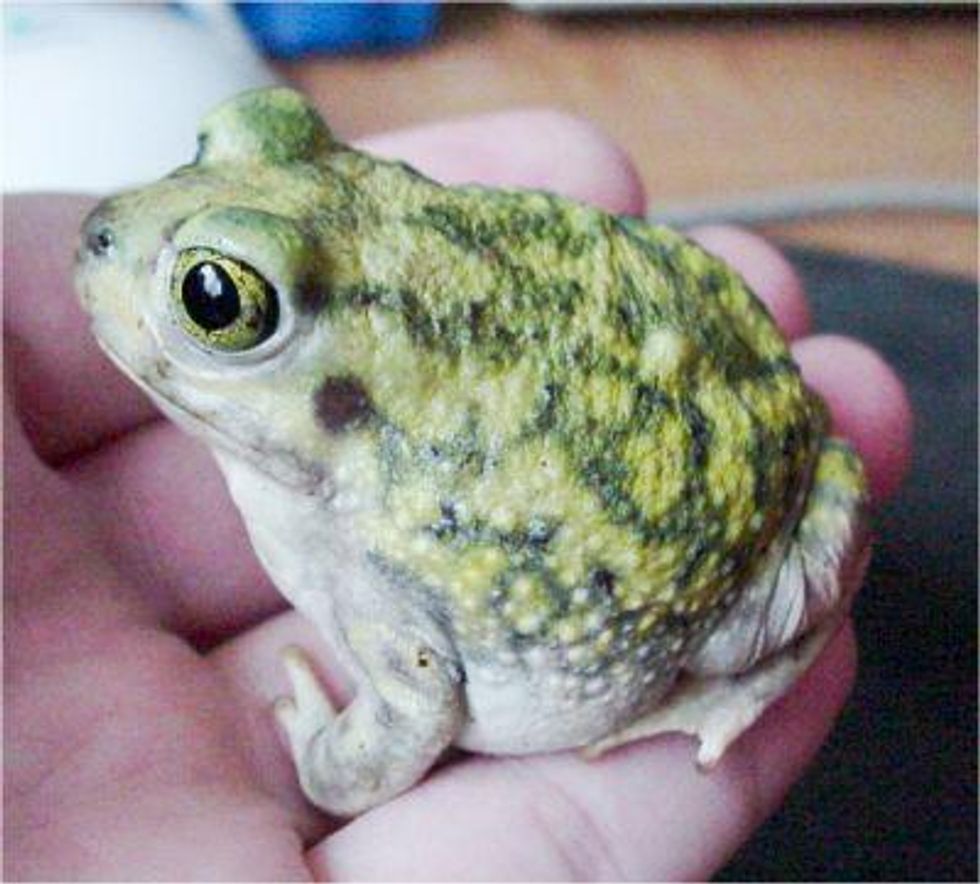 Danger level: ✅ Low, just don't touch
There are a plethora of all three residing in Central Texas, if you're quiet enough to spot one. The American bullfrog, green tree frog and spotted chorus frog mark the most well-known in town and tend to be harmless. Coach's Spadefoot and Woodhouse's toads are common as well, and you might see a Barton Springs Salamander while paddleboarding, but they'll stay away.
Fun fact: The brighter the colors, the more likely these critters are to be poisonous.
Turtles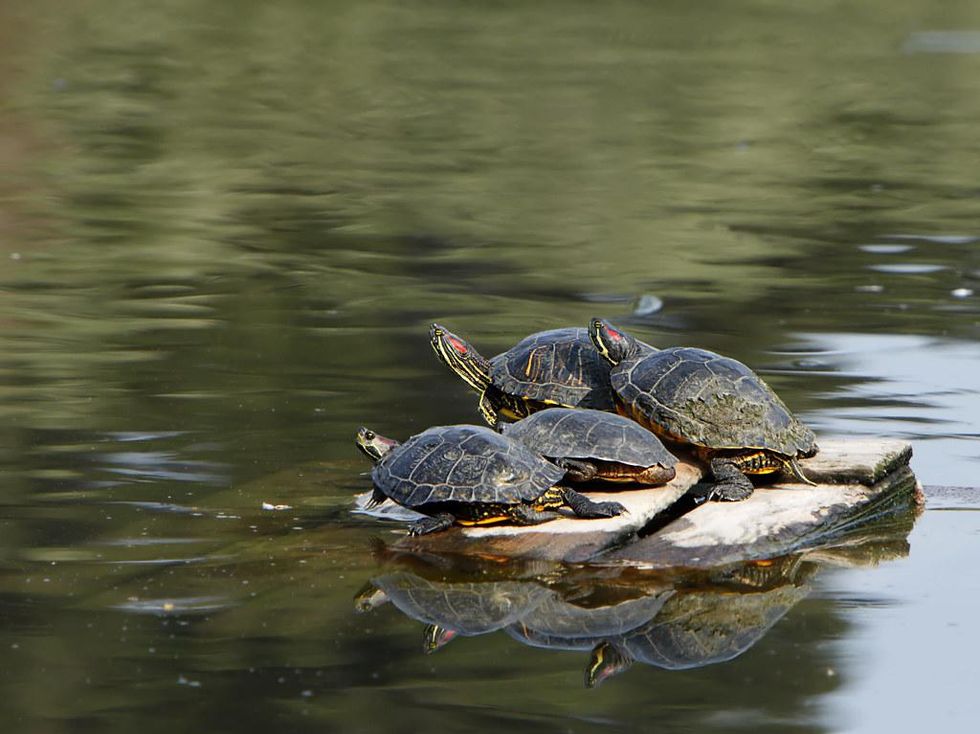 (Alan Vernon)
Danger level: ✅ Low, just don't touch
You've probably seen a mix of red-eared sliders, softshell and snapping turtles sunning on a log while on Lady Bird Lake. Turtles can live upwards of 30 years on a diet mostly consisting of small fish, plants and decaying matter. Turtles ribs are infused with its shell, so it never outgrows its home. It's possible that these little reptiles will bite, but unlikely, and could carry salmonella but they are nothing to be afraid of.
Fun fact: If there isn't enough space for everyone to sun, turtles will stack themselves on top of each other.
Snakes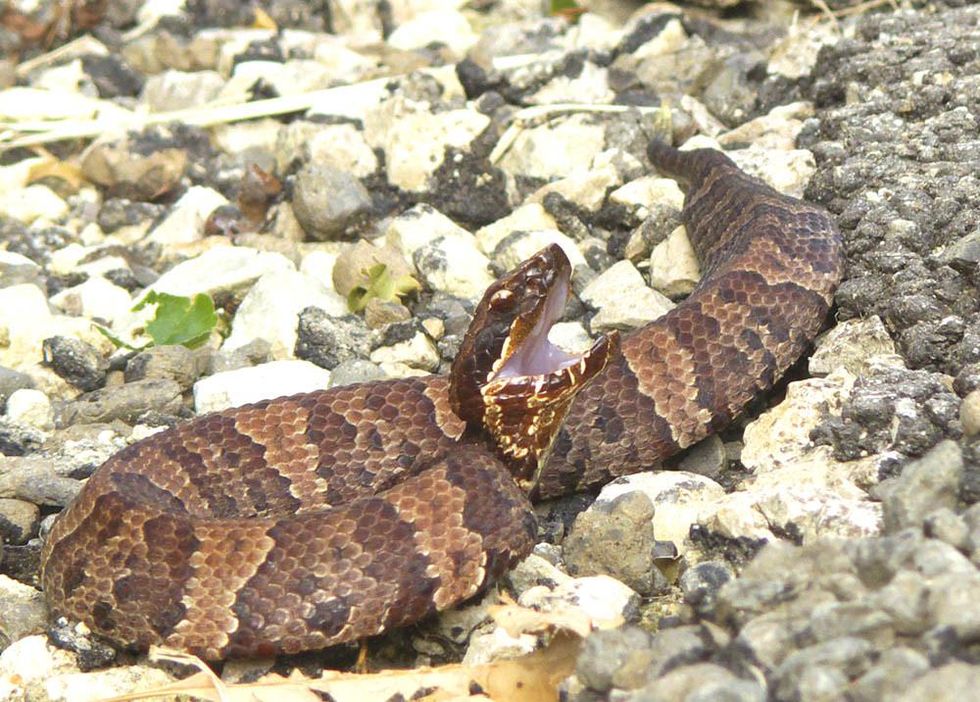 (Tom Spinker)
Danger level: Medium, admire from a safe distance.
There are over 105 different types of snakes living across Texas but there are only four you need to be concerned about in Austin: the western diamondback rattlesnake, the broad bandit copperhead, the western cottonmouth and the Texas coral snake are all venomous. The rat snake is often confused with the rattlesnake, since they have similar snaking tails, though it is not venomous. The best way to avoid a bite is to give the snake space and do not handle it.
Fun fact: The shape of a snake's head is an easy indicator of whether or not the snake is venomous—snakes with triangular heads tend to be venomous but a rounded head is a good sign.
Birds
There are over 660 species of birds living across Texas.
Blue Jays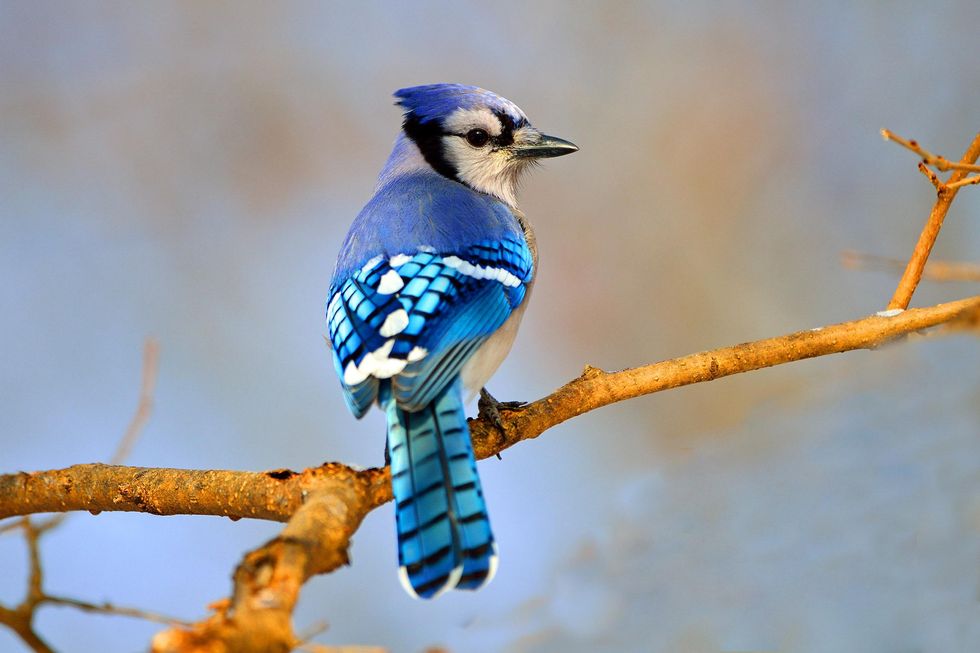 (Brian Kushner)
Danger level: ☺️ Harmless
These blue beauties look pretty, but don't be fooled, they're loud and aggressive toward other birds. Blue jays are known for attacking owls and imitating a hawk call to scare away any threats. However, blue jays are normally tame around humans.
Fun fact: These birds are known for eating the eggs of other birds to frighten them away.
Grackles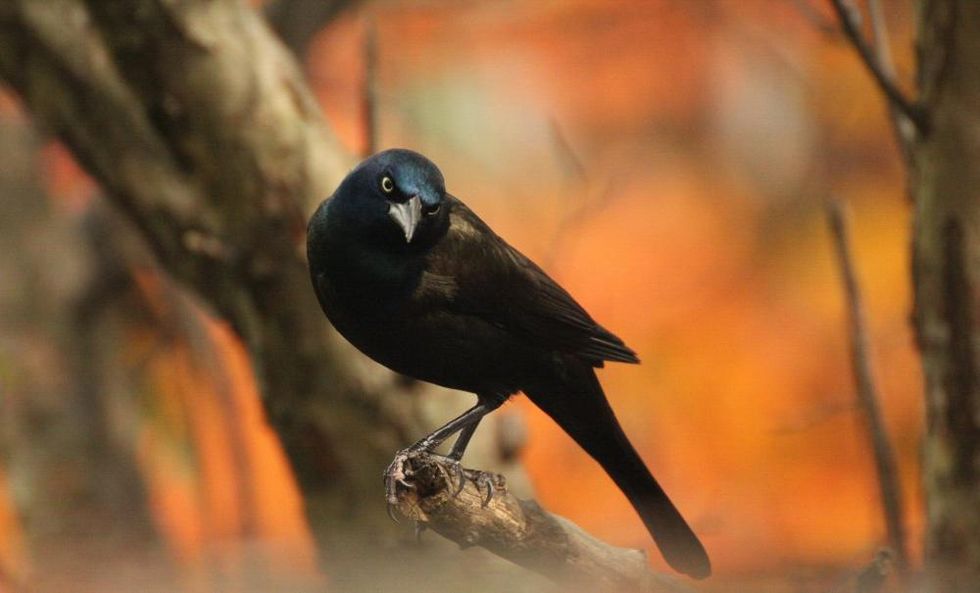 (Madeline Poster)
Danger level: ☺️ Harmless
More likely than not, Grackles are the source of the bird noises that annoy you most. With a look similar to that of a blackbird, a bit taller and more iridescent. Grackles are known for their cocky struts and eating anything at their disposal.
Fun fact: Grackles are the number one threat to corn crops.
Golden-cheeked warblers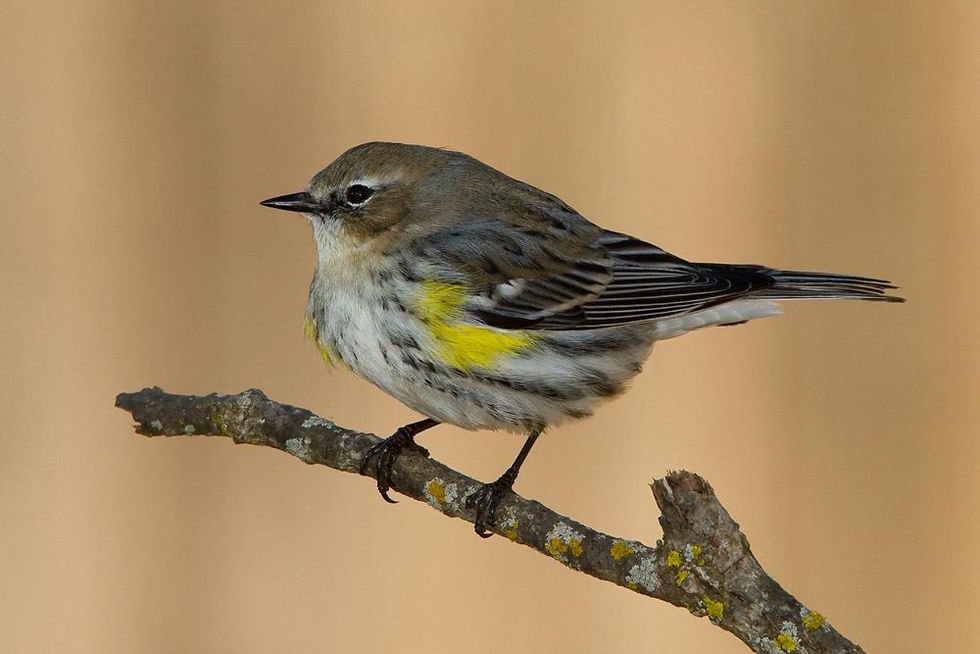 (Duane Angles)
Danger level: ☺️ Harmless
This yellow-cheeked bird only nests in Central Texas, leaving for Mexico in July to spend the winters, and takes up residence in wooded areas. The golden-cheeked warbler is categorized as endangered by both Texas and U.S. standards.
Fun fact: The golden-cheeked warbler is the only bird that breeds in Texas to exclusively nest in Texas.